The Best No Bake Cheesecake Ever
This post is sponsored and may contain affiliate links, please read my disclosure policy.
Today I'm sharing the best no bake cheesecake ever. It's a recipe that I stole from my mom and just like any child who grows up with a mom who can cook ( REALLY cook) you know there's no real recipe. It's muscle memory of a little bit of this and that. I dont think I've ever seen her really follow a recipe before. I'm sure she has! But to me it always seems like she's just going by memory and tasting until it feels right. Using all the right ingredients at the right time.
I love to share recipes on here because cooking is definitely apart of everything Just Destiny. I'm not the biggest fan of cooking. 100% because I don't like doing the dishes but I understand that comes along with it! But if you ever find a way to cook without every looking at the dishes let me know! Sign me up!  haha!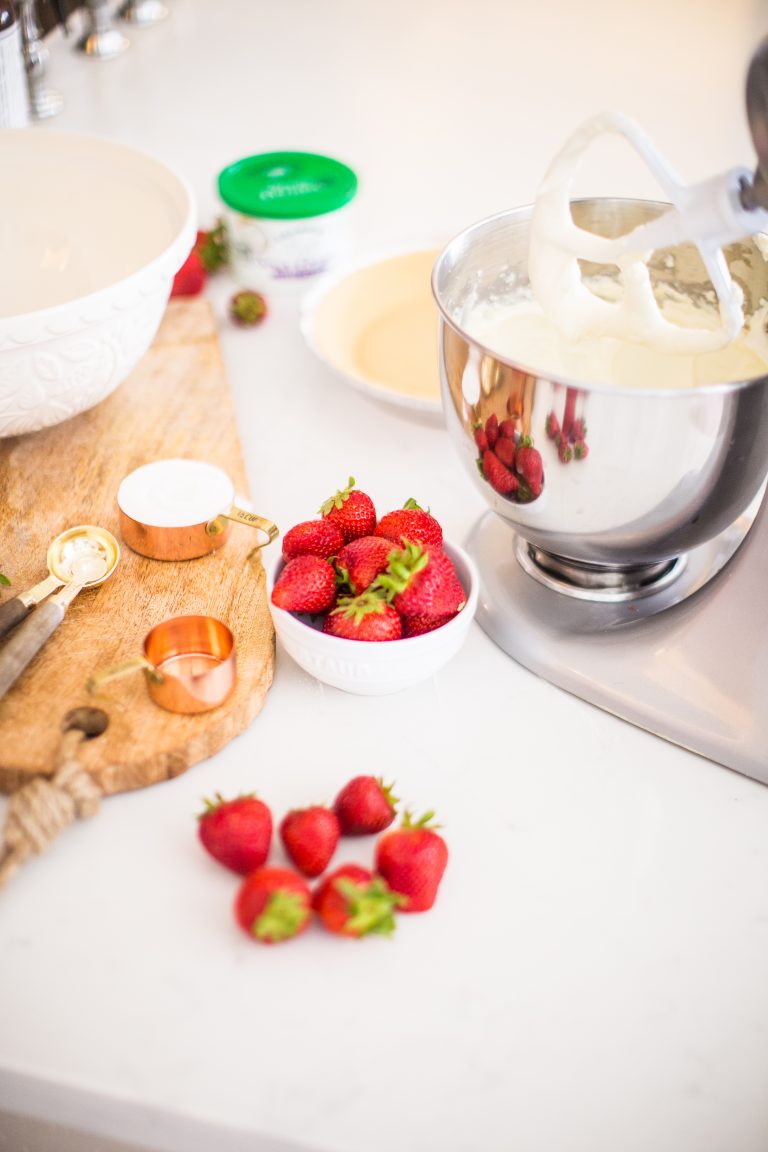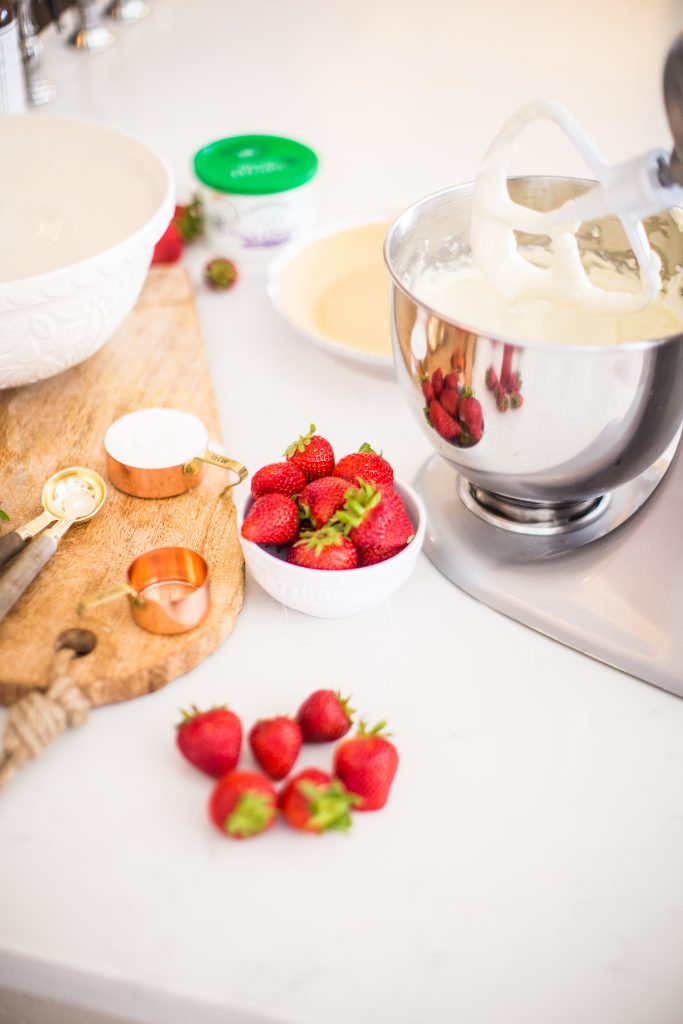 One thing I did learn from my mom when it comes to cooking is that certain ingredients do matter when it comes to how recipes turn out.  She's very serious about her brands! Use high quality ingredients and your recipes will turn out better! Guess what? She's so right. I've made recipes before with some not so great ingredients and it didn't taste the same, so I'm a believer for sure!
So when I went to make the best no bake cheesecake ever, I knew I needed to pick up a locally sourced brand of sour cream from our very own farm here in Arizona! Shamrock Farms understand that the best sour cream starts with the best milk, and that's why Shamrock Farms Sour Cream is better than the rest – because they begin with pure, wholesome, nutritious milk with no added growth hormones! It's super smooth and the creamy texture is perfect for topping or using as a high-quality recipe ingredient! 
What do you need to make no bake cheesecake?
Just a few simple ingredients really! Shamrock Farms sour cream, cool whip, vanilla, cream cheese and sugar plus a pre-made graham cracker crust.  That's what I love about this recipe in particular. You can make multiple batches in no time! Before you begin make sure your cream cheese is soft, you have a nice big bowl, hand mixer or stand to work with. You will also need a few measuring cups and spoons along with a spatula for smoothing out the cheesecake. It will also need to set in the fridge for a few hours so make sure you have enough room for them!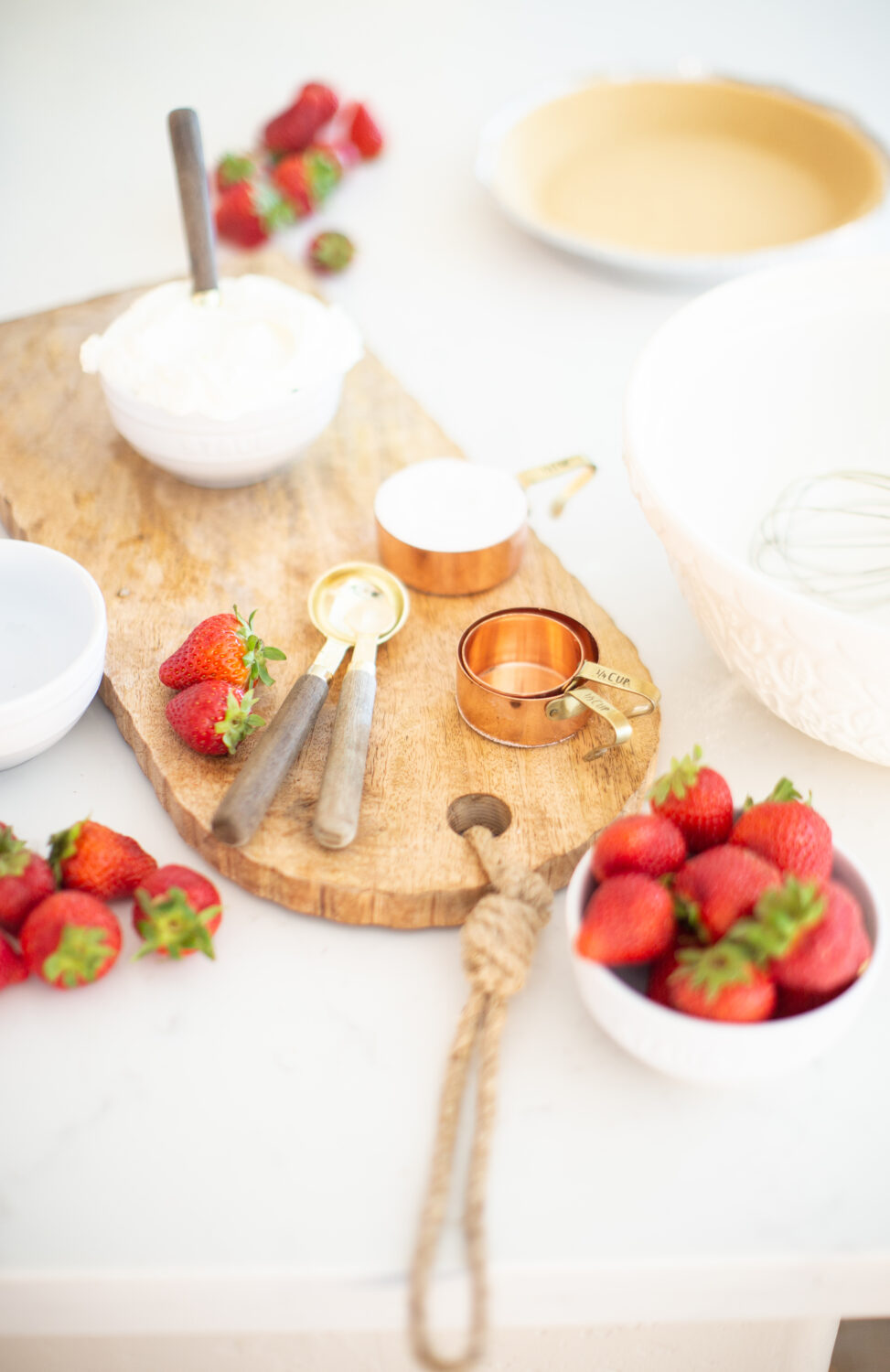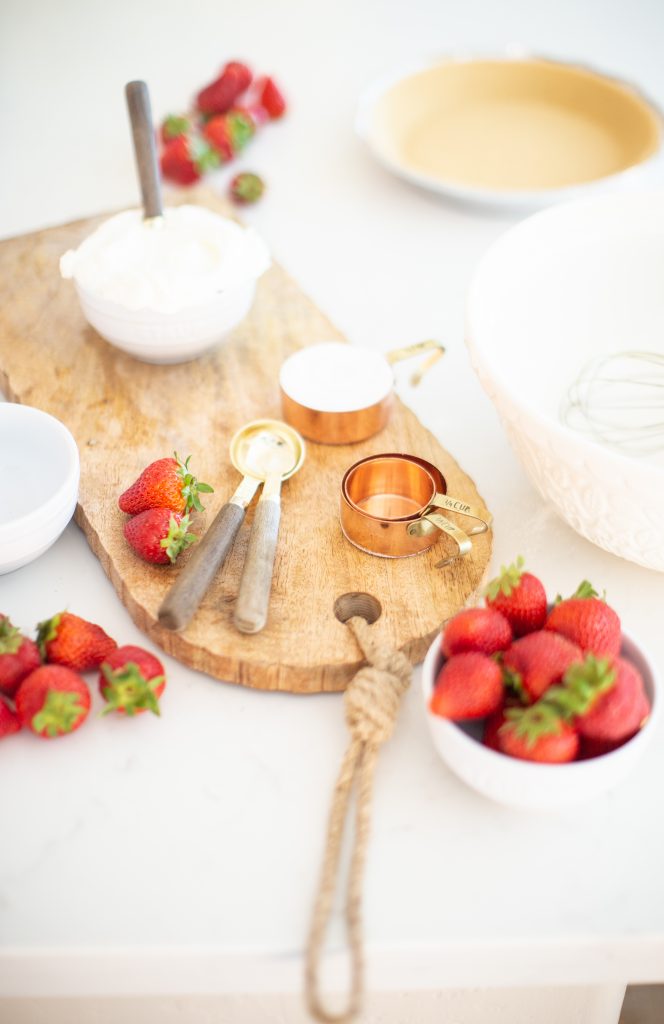 Here is a list of the ingredients you will need.
1) graham cracker pie crust
1) 8oz softened cream cheese 
1/2 cup of sugar
1 cup of Shamrock Farm Sour Cream 
2 teaspoons vanilla extract 
1) 8oz whipped topping 
Fresh Strawberries
How do you make no bake cheesecake?
First beat the soften cream cheese in a mixing bowl or stand mixer until smooth.
Add the sugar and blend in sour cream with the vanilla.
Next fold in the thawed whipped topping aka cool whip.
Blend it all together.
Use a spatula to fill into the pie crust.
Chill in the refrigerator for  at least 4 hours.
Serve with fresh strawberries and a smile.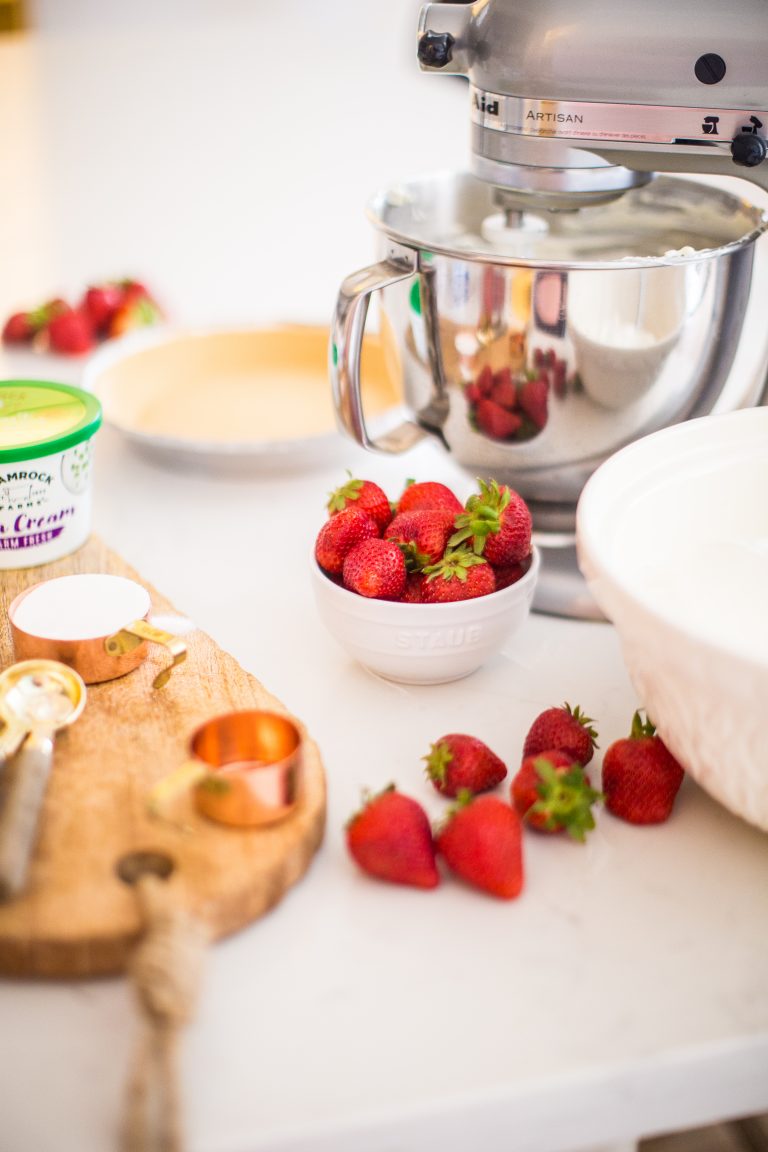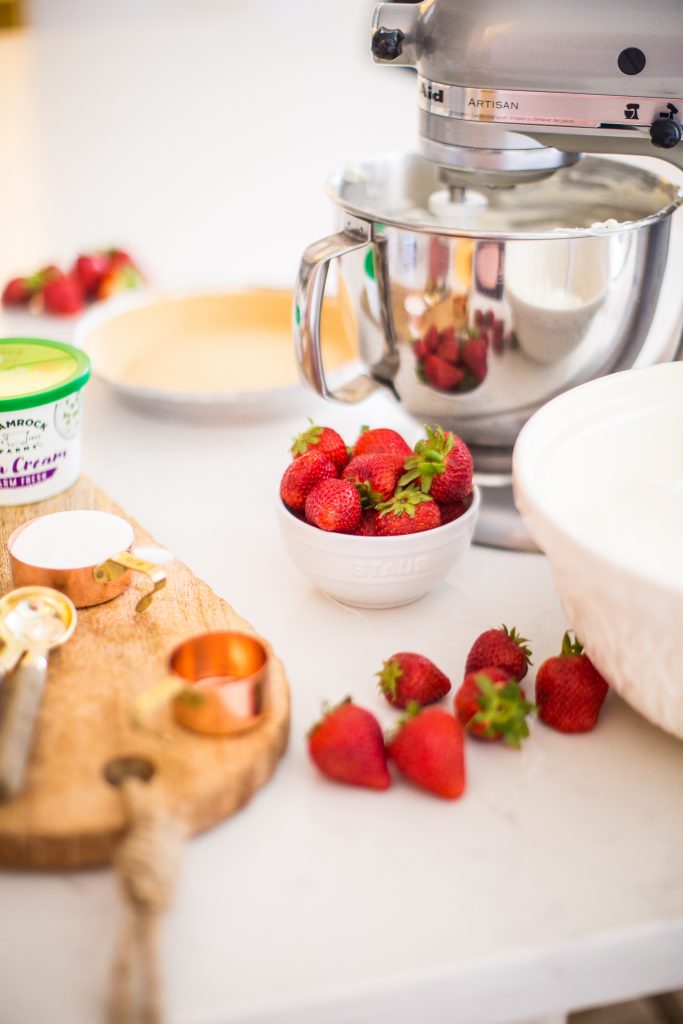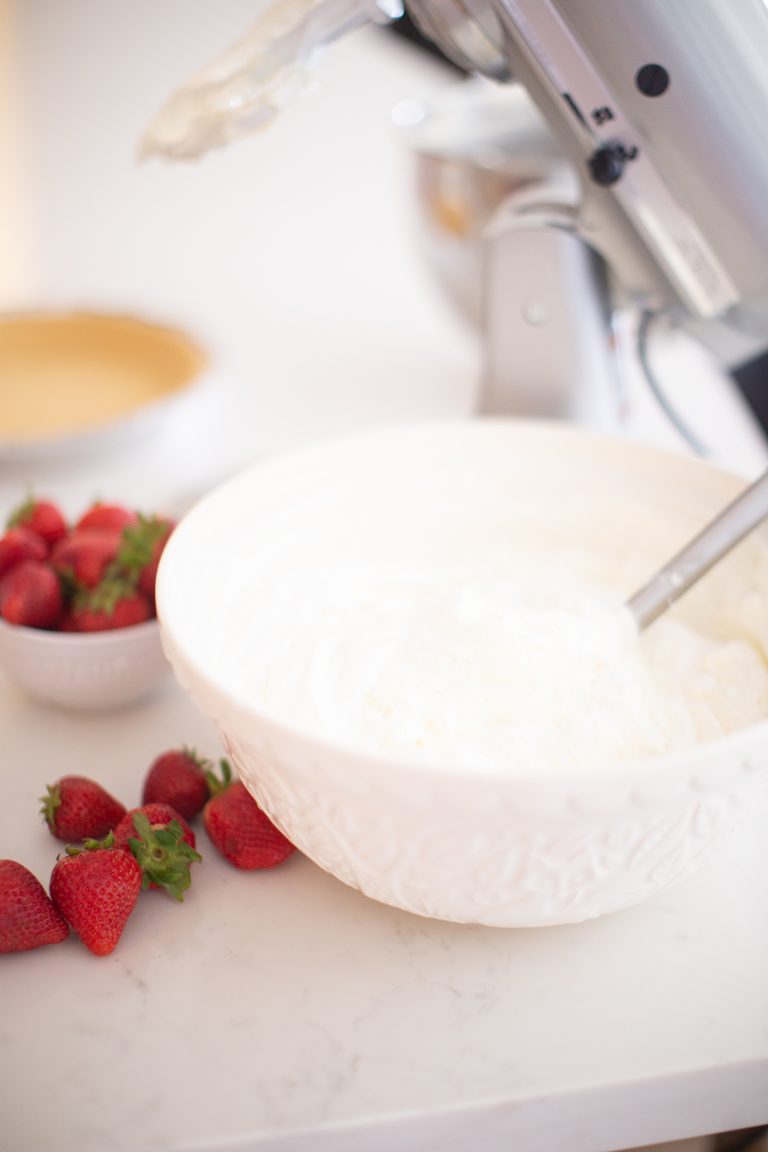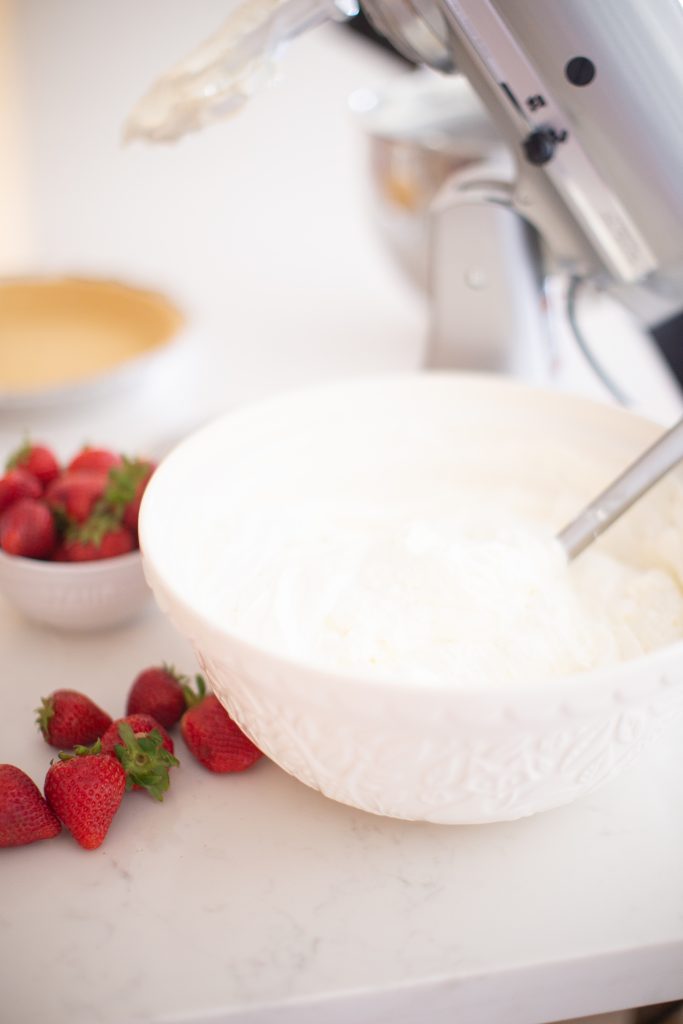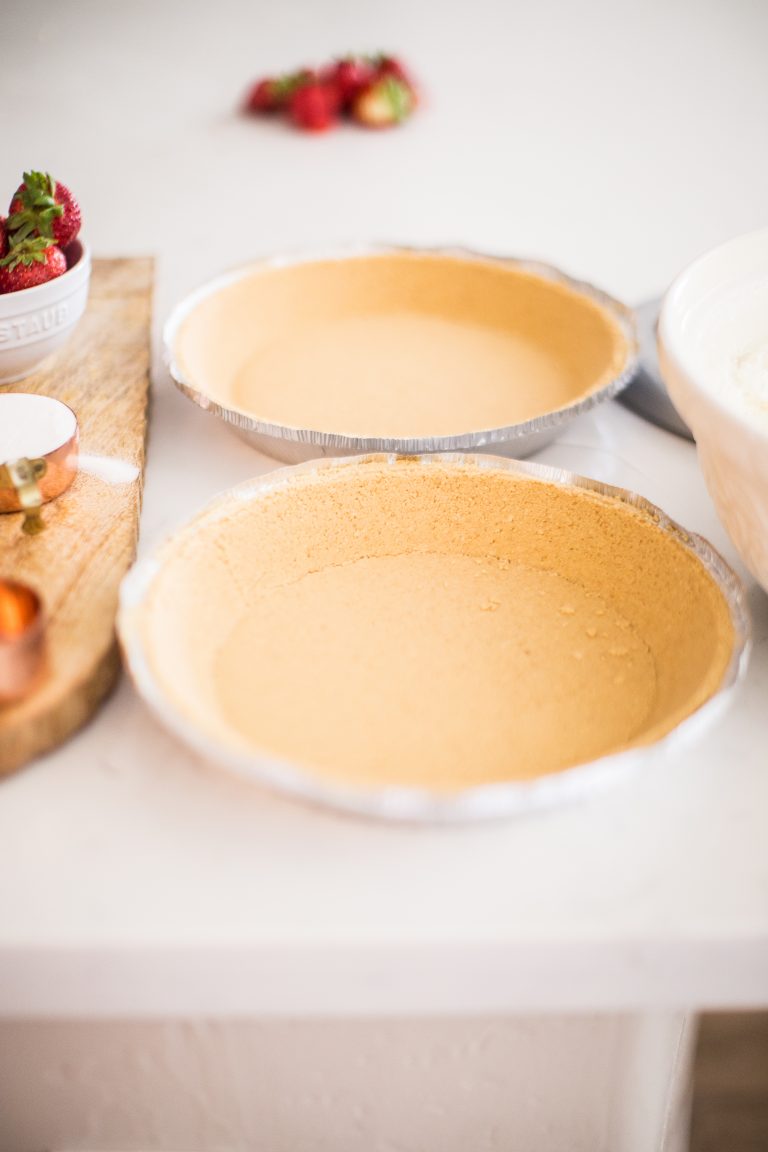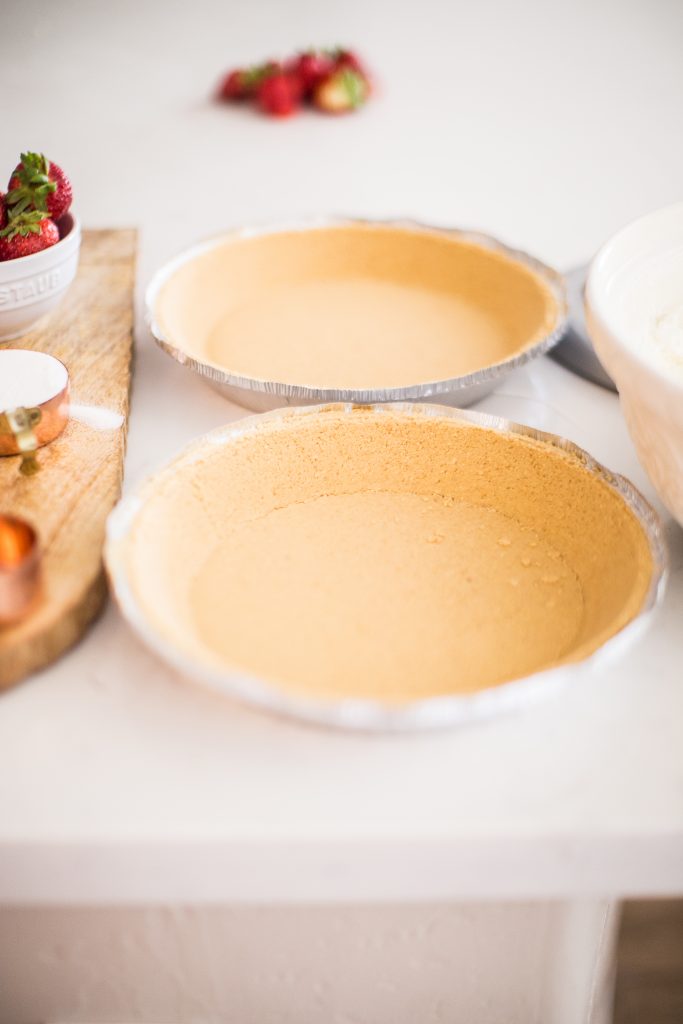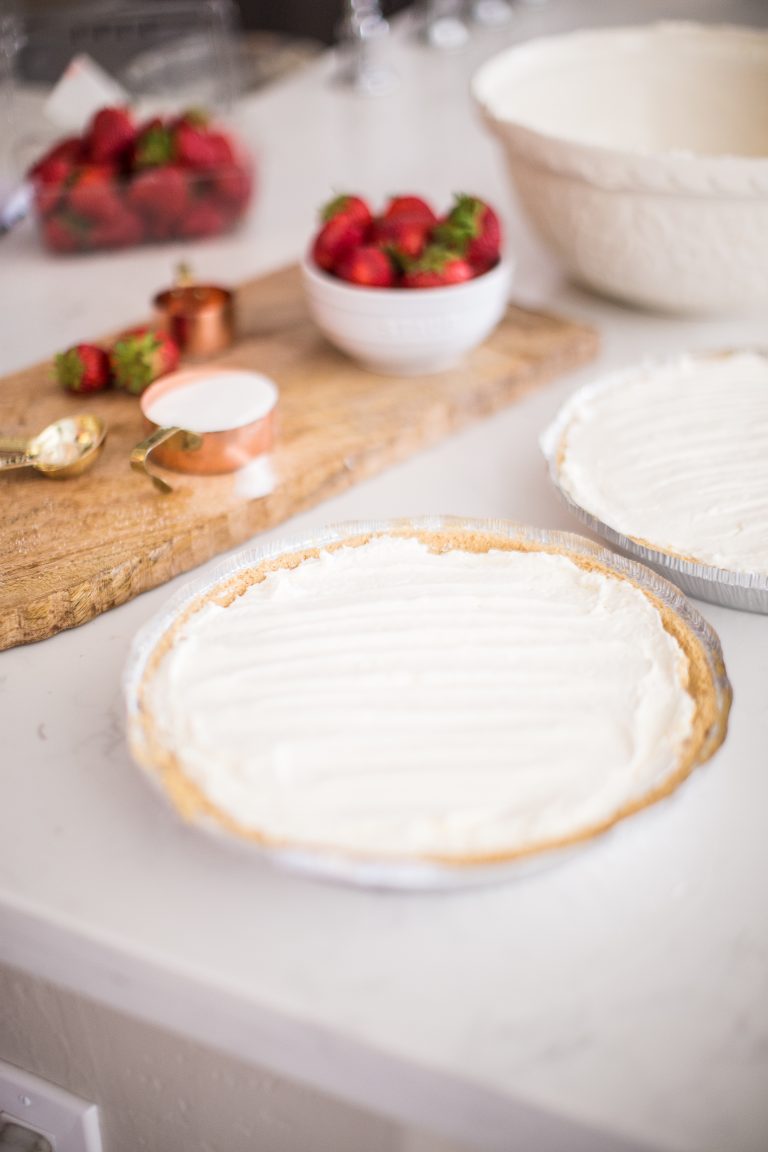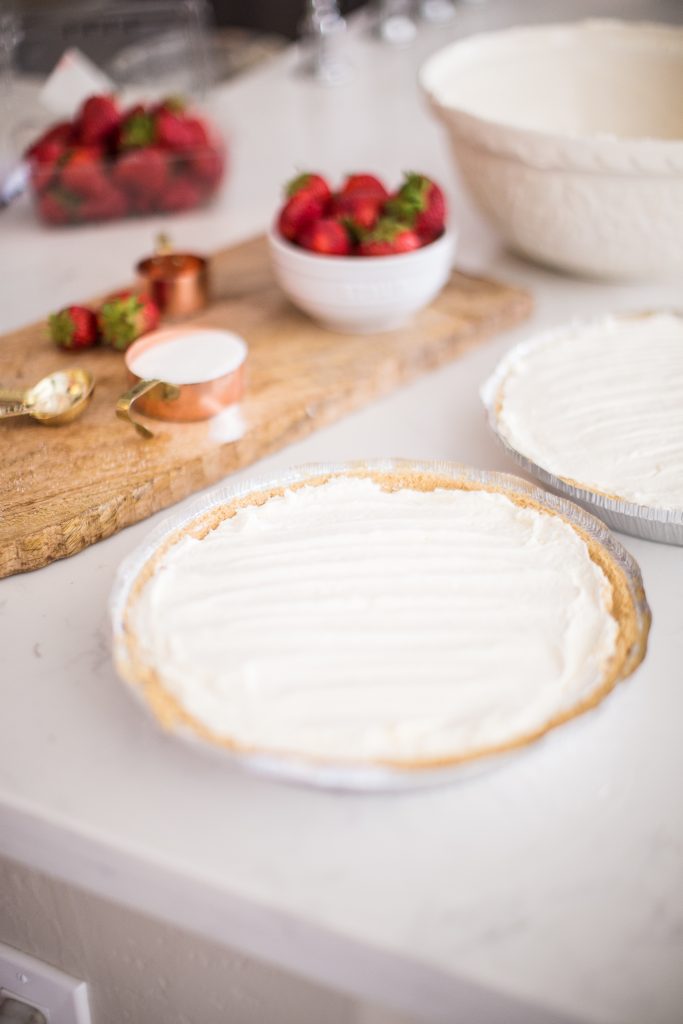 Can you freeze no bake cheesecake?
Yes you can! I've seen my mom do this plenty of times. Just make sure you defrost it in time to enjoy it! You can defrost it in the refrigerator until it's easy to cut. This can take anywhere from 5-6 hours.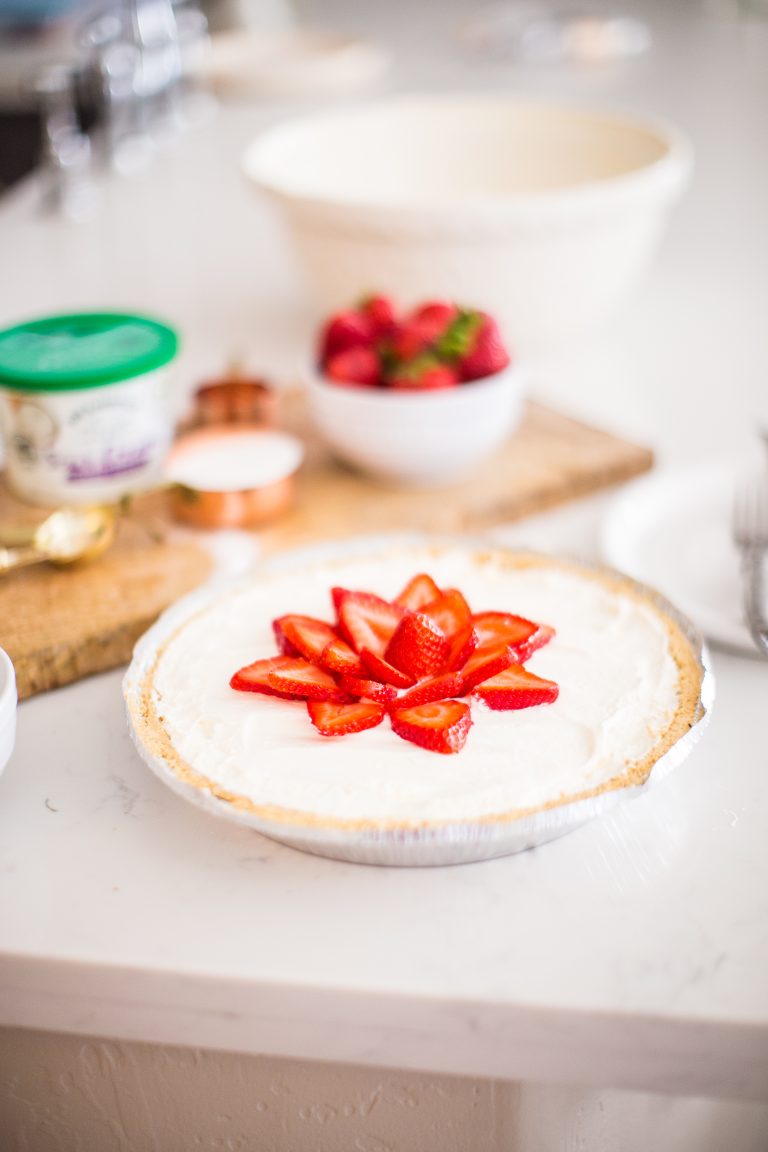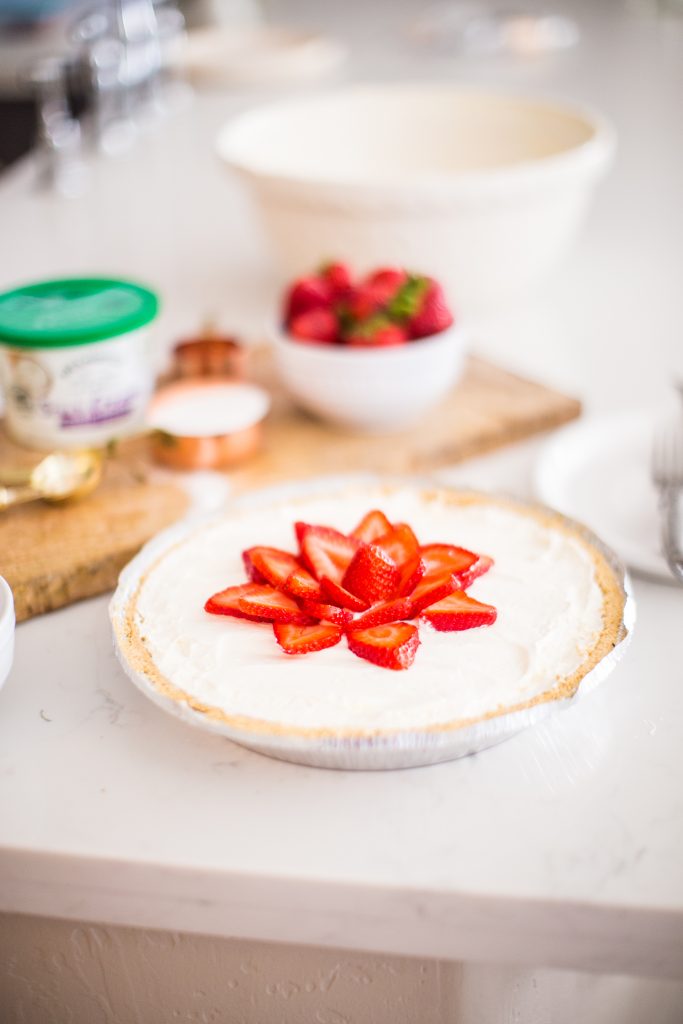 Are you ready to give this recipe a try! Go ahead and save it to your pinterest right now! It's perfect for summer because its light and fluffy and just melts in your mouth! Plus if you bring it to the bbq this summer I promise you everyone will be like " HEY! Who brought the cheesecake!"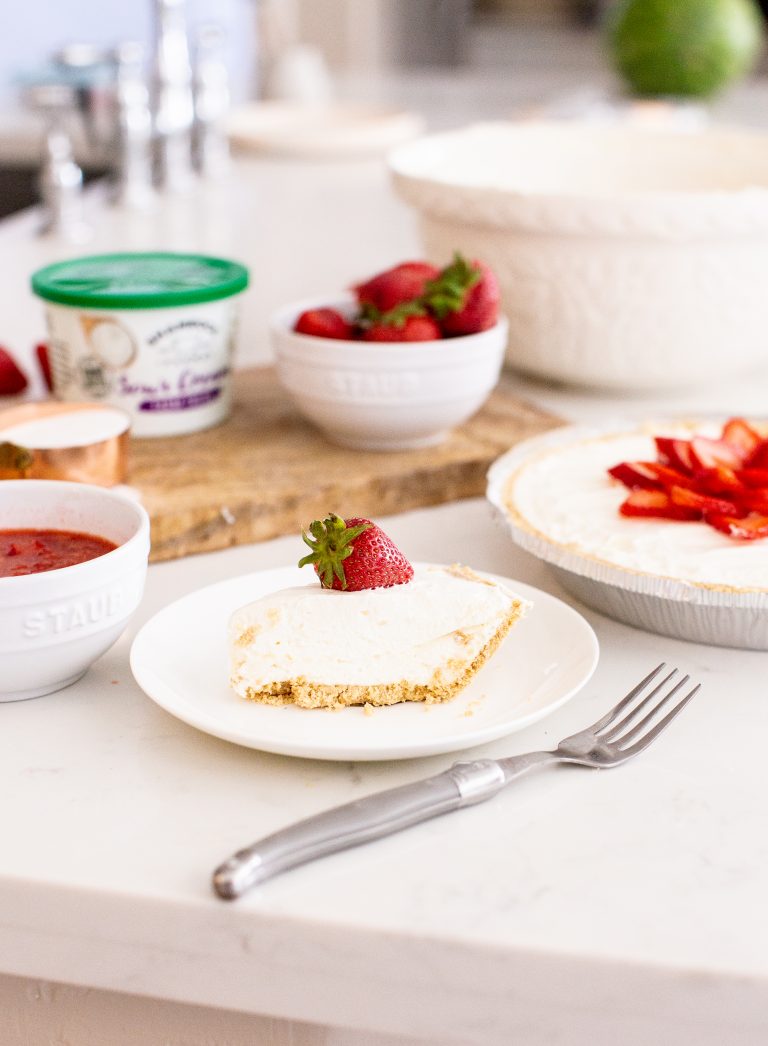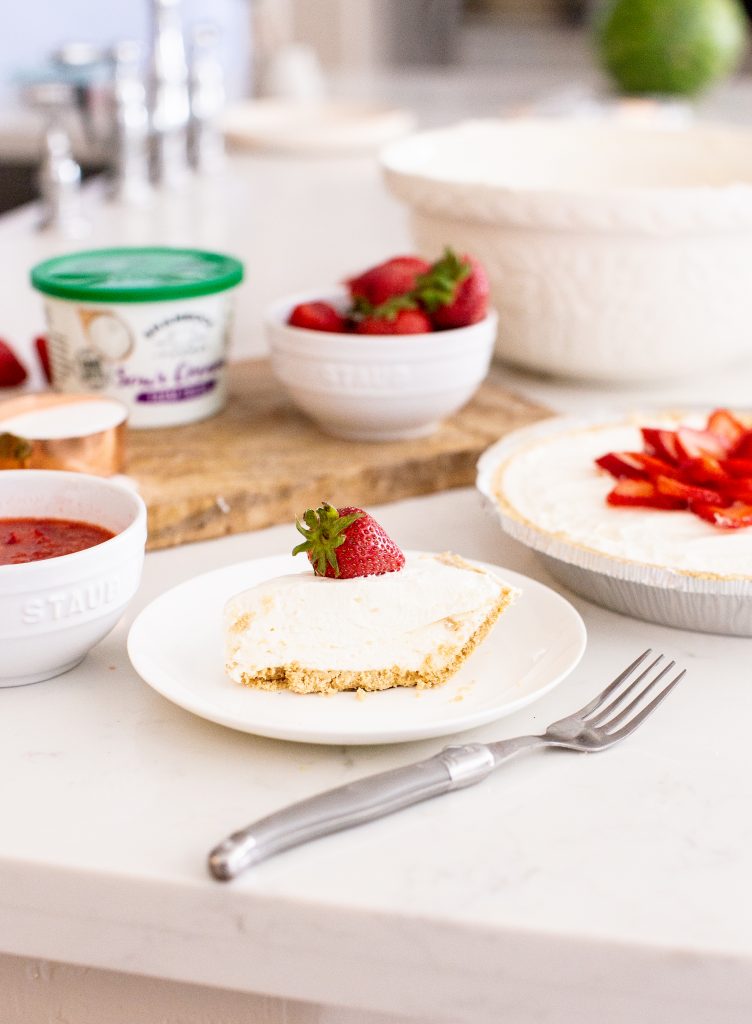 This is a sponsored conversation written by me on behalf of Shamrock Farms. The opinions and text are all mine.
[yumprint-recipe id='20']