All About the Ledge Lounger Chaises
This post is sponsored and may contain affiliate links, please read my disclosure policy.
This post is a along time coming and I'm so happy to be finally be answering some questions that you all have had about our Ledge Loungers we have in our pool!
Any time I post a picture on Instagram of our pool with our gorgeous loungers I get all the questions! Are they worth it the investment? Do people use them? How deep is your ledge?
So here we are! Let's start off with the most asked.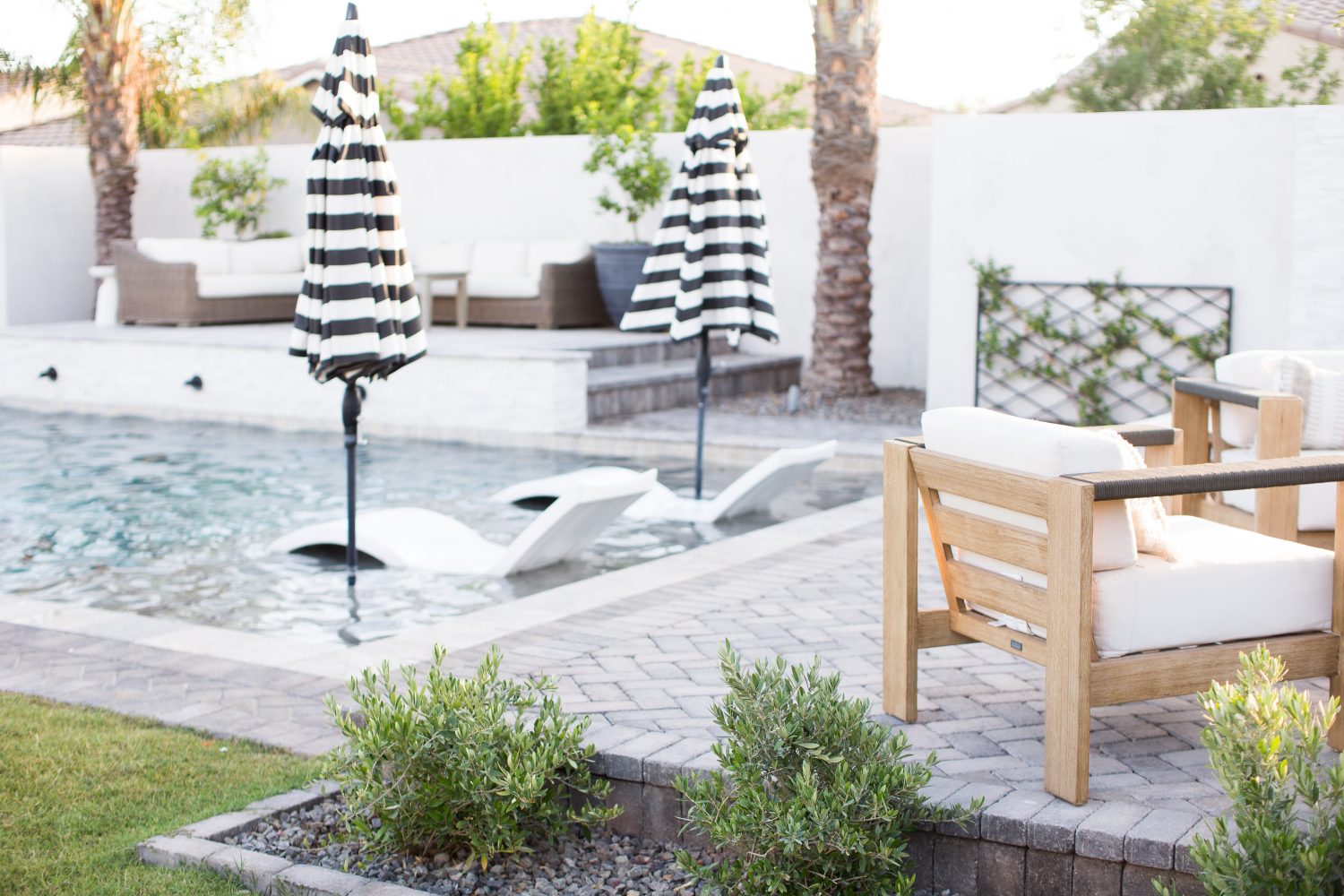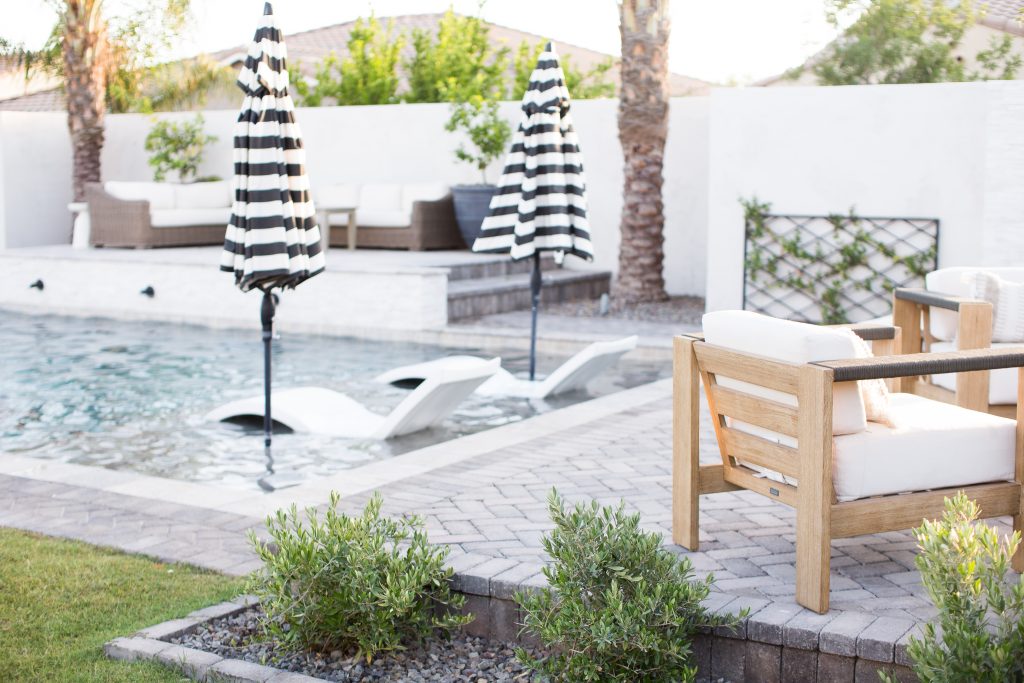 Are the Ledge Loungers worth the money?
100% yes. If you're a person who loves to chill and relax by the pool with a drink in hand, while enjoying all the pool activities, then these chairs are the perfect solution for you. Because they put you in the water instead of by the water it makes you feel like you're actually in the pool! I would say they're an investimet, but worth it for the quality and the amount of use they will get.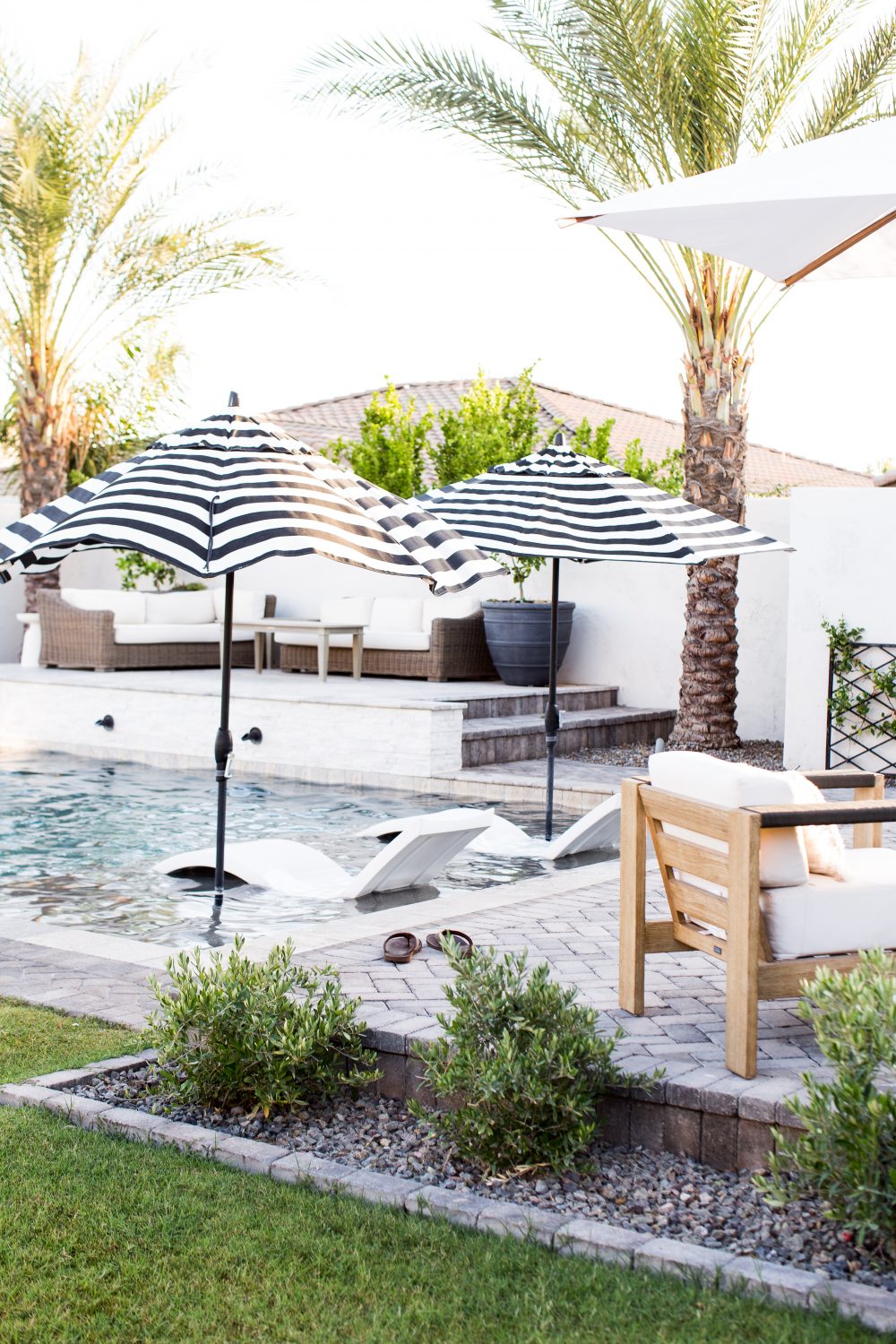 We purchased the Signature Chaise because our baja step is about 8 inches deep. If you have a deeper step (10-15) then they have a seat called the Chaise Deep that's just for you! I do wish we would've made our baja step deeper. I love to lounge while being more submerged underwater! With the signature chaise you're basically in the pool and getting your bottom and feet wet. Which actually works perfectly if you just want to read, drink or just hang out! Again just make sure you really know how you want to use them!
Do the ledge loungers get too hot to sit in with the AZ sun?
This is a great question! With temperatures up to 120º here in Phoenix things getting too hot is a real issue! All though I can't speak to testing them out when it was that hot, I have tried them when the weather warm
( just last week it was 105 ) and I don't remember them burning me up. On any given afternoon, it's actually pretty cool to the touch! The kids say they splash a little water on them plus we have umbrellas over them to keep them pretty cool which I think helps a lot!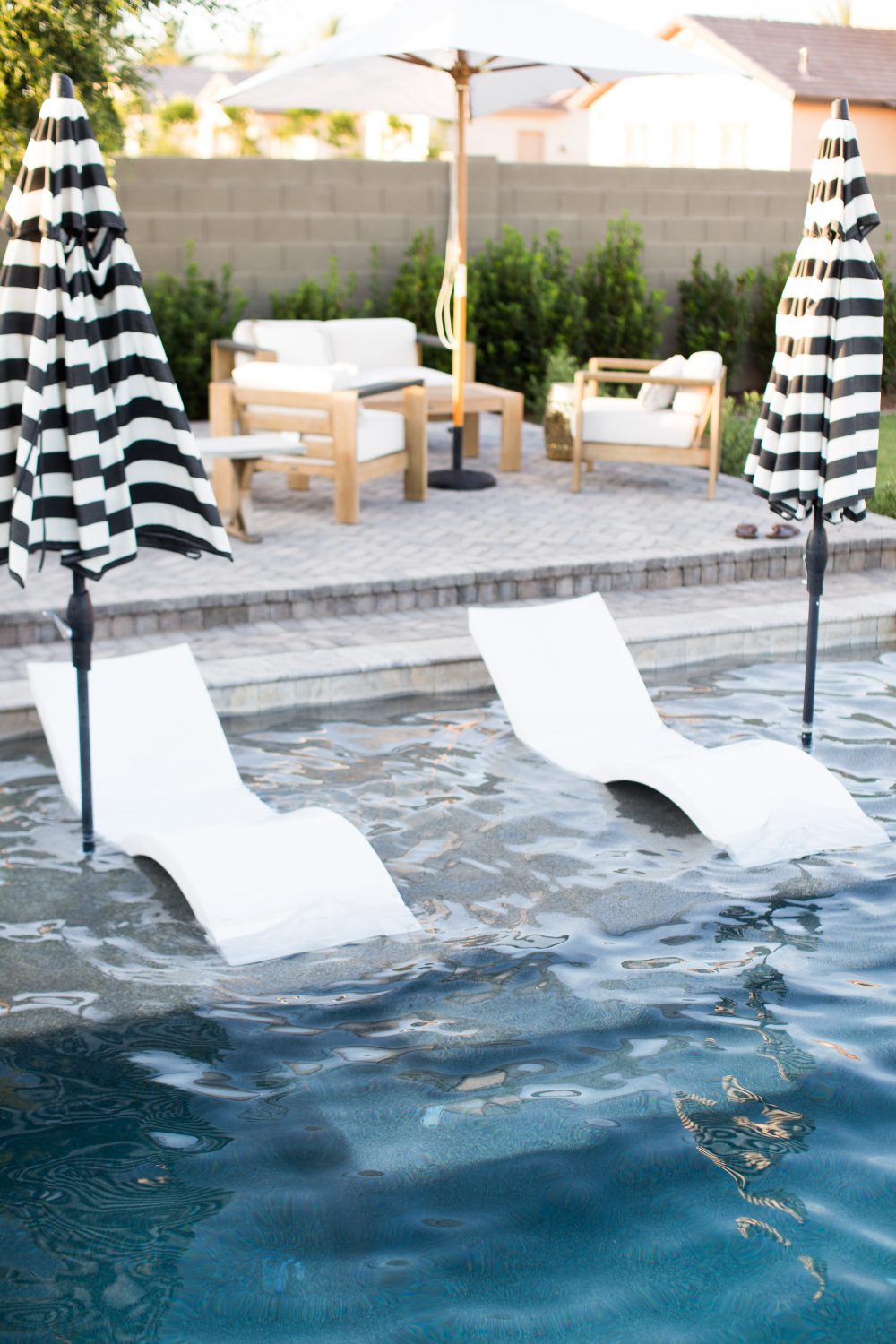 Should you keep your loungers in the water?
There are specific rules and recommendations if you live in a cold weather state, but other than that, Ledge Loungers are made to stay in the water. Any defects like chipping is covered by the 2 year warranty on our two chaise styles!! Love that they back up their products!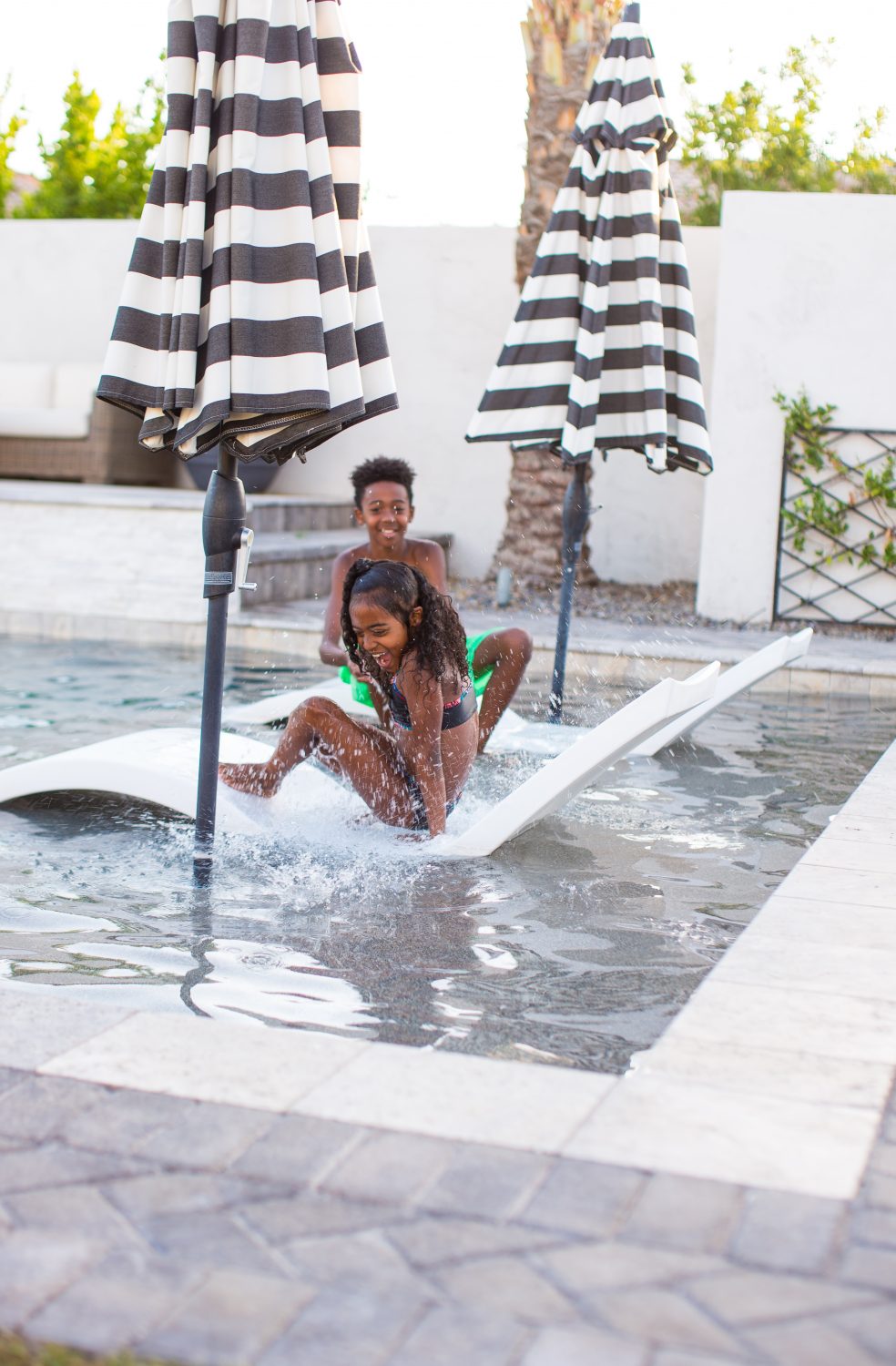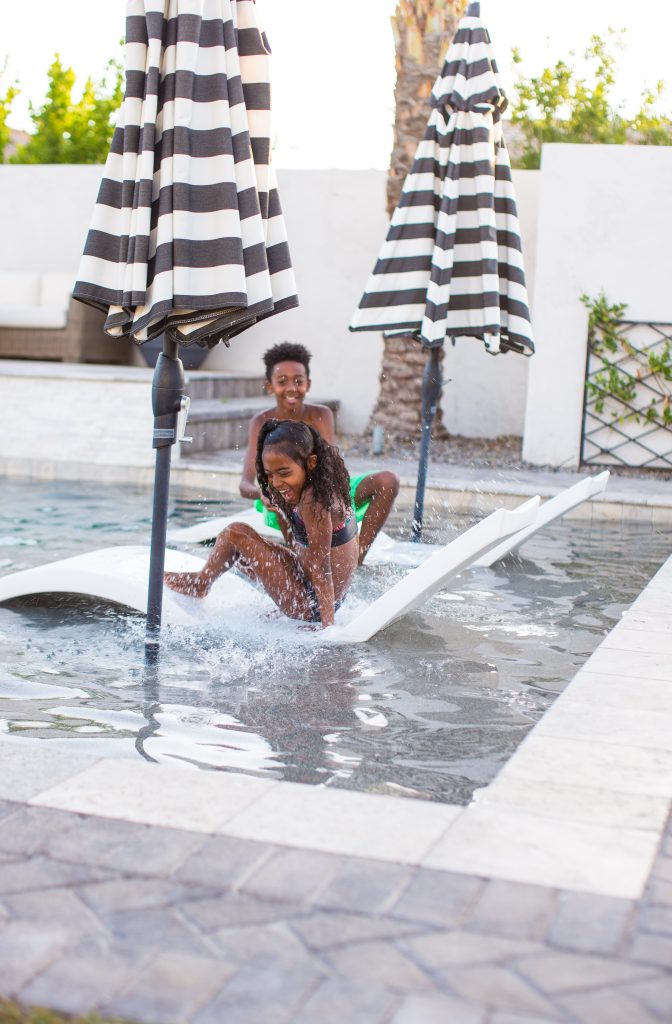 Are they heavy?
Yes and no! They're heavy enough to NOT float in the water (which is by design) but they're easy to move in and out of the pool! Once they've been properly filled with water, you shouldn't have any issues! We've had monsoons with high winds and these bad boys didn't move an inch.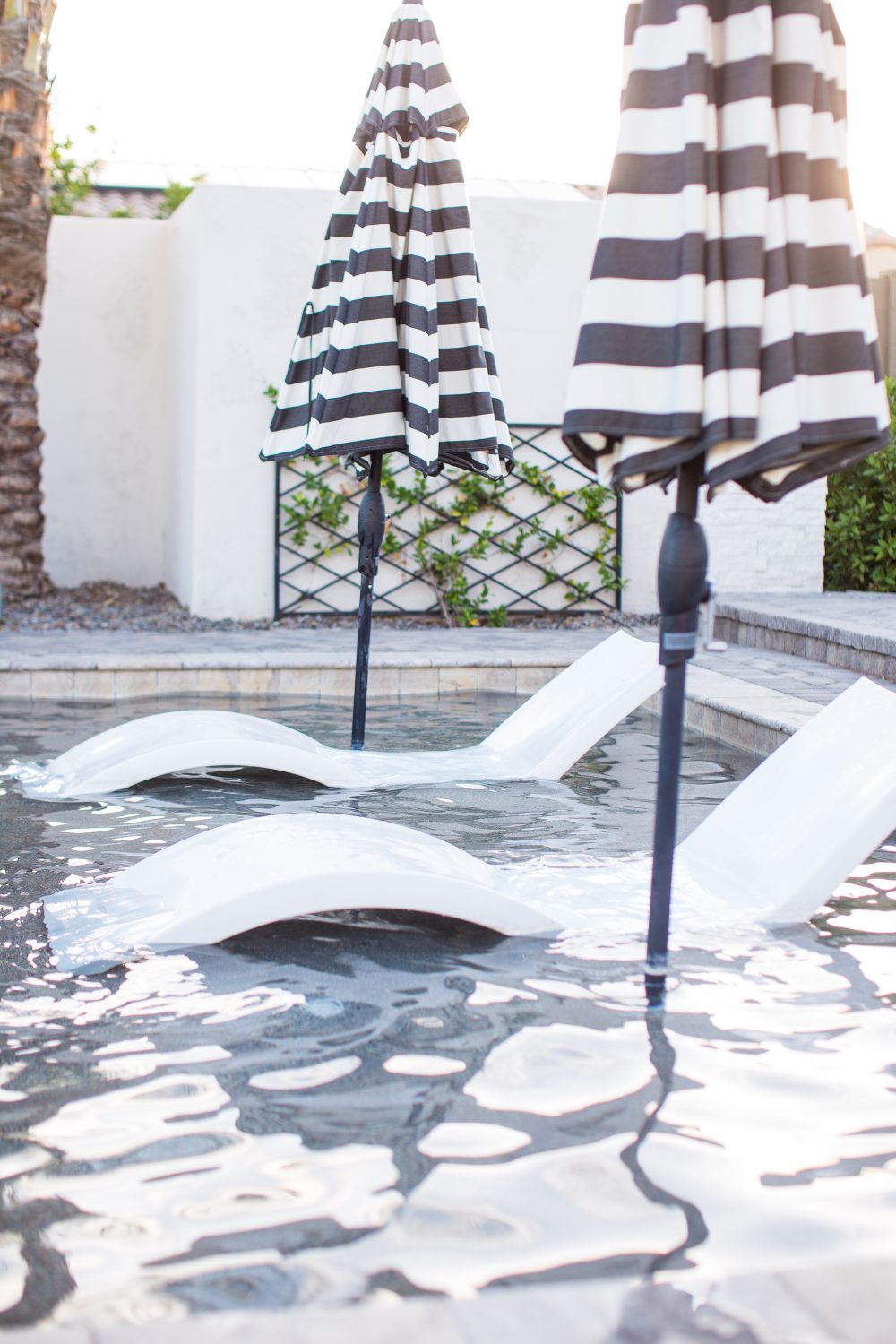 How deep is your water ledge?
Our step is about 8 inches deep. Ideally I would love it to be at least 9 or 10!
Do they come in different colors?
Yes! These Ledge Lounger chaises come in 11 different finishes to go with your outdoor theme. Of course we loved the white finish because it goes with our backyard, but I'm sure you can find something that matches your aesthetic as well!
Does Ledge Lounger make other accessories and items for the pool?
Omgoodness, I so glad you asked! YES, yes they do. Not only do they make these beautiful chaises but they have entire sectionals that can sit your pool, tables, and chairs!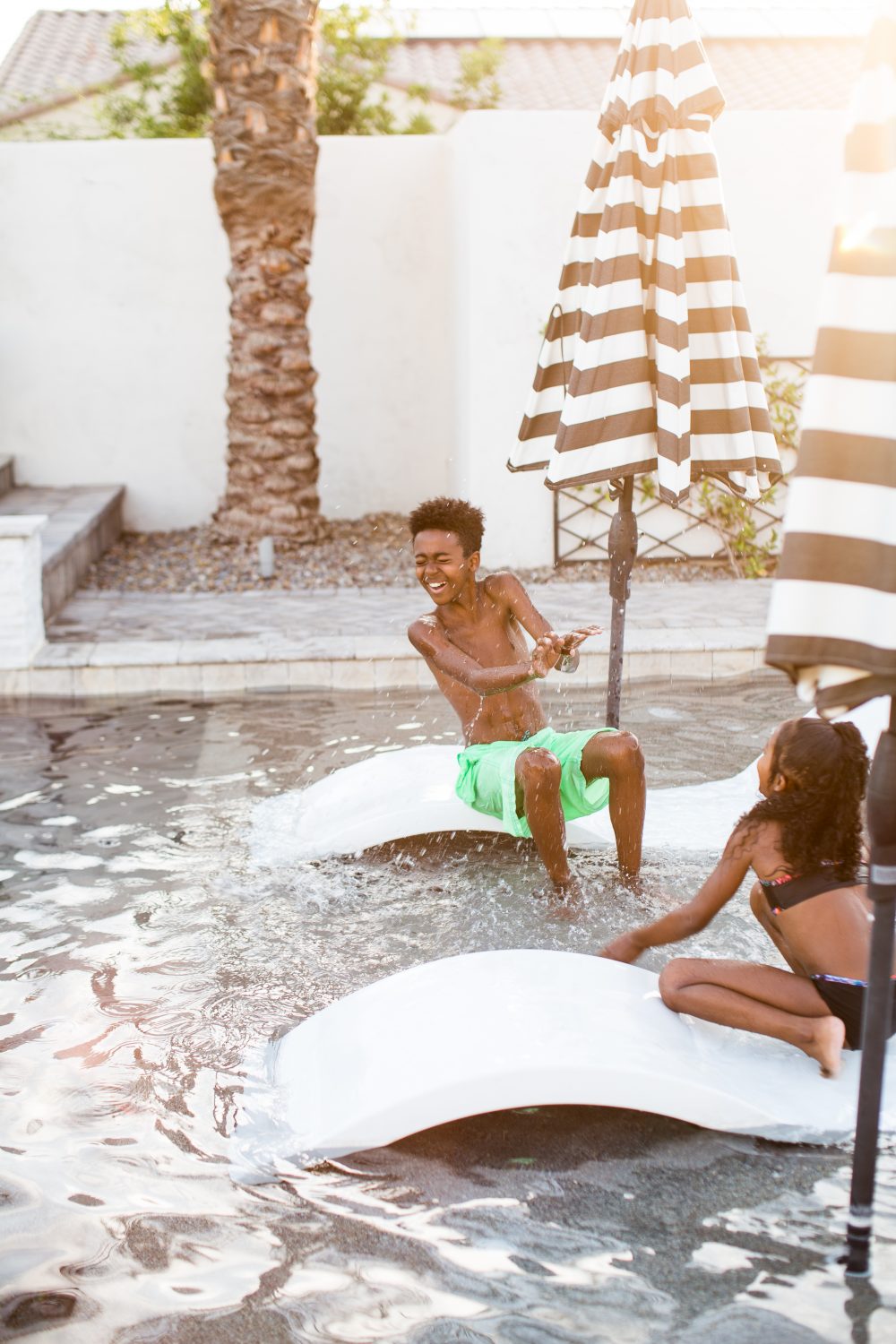 Do you have any more questions about these lounger chaises before you hit buy? Let me know!
Check out our first review on these beauties when we first got them!