This post is sponsored and may contain affiliate links, please read my disclosure policy.
This post is sponsored by Ledge Loundgers. All opinions are always 100% mine!
You ready for a full Ledge Lounger Review? I hope you all got a chance to check out my pool essentials post I did last week! I mentioned I would be discussing a little more about the Ledge Loungers I purchased for the baja step.
If you have a pool with a baja step or you're thinking about building a pool with a baja step or sometimes called a tanning ledge,hopefully this Ledge Lounger review will help you make a decision about your potential purchase!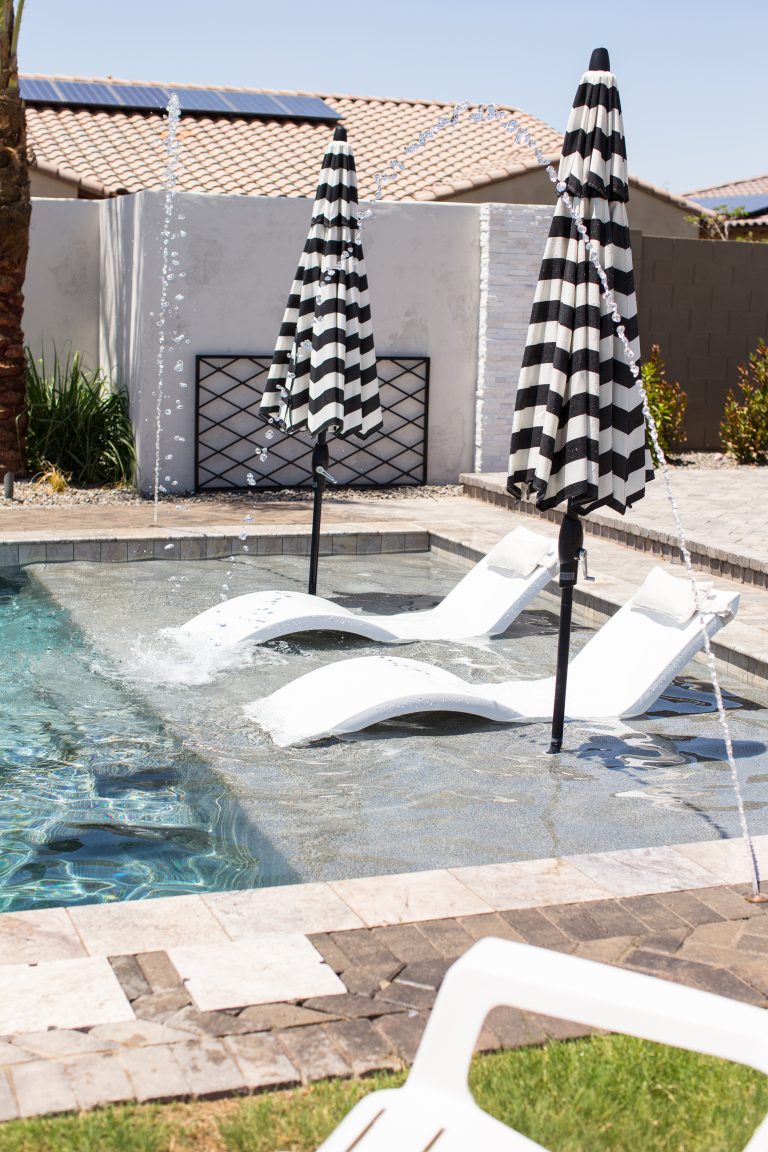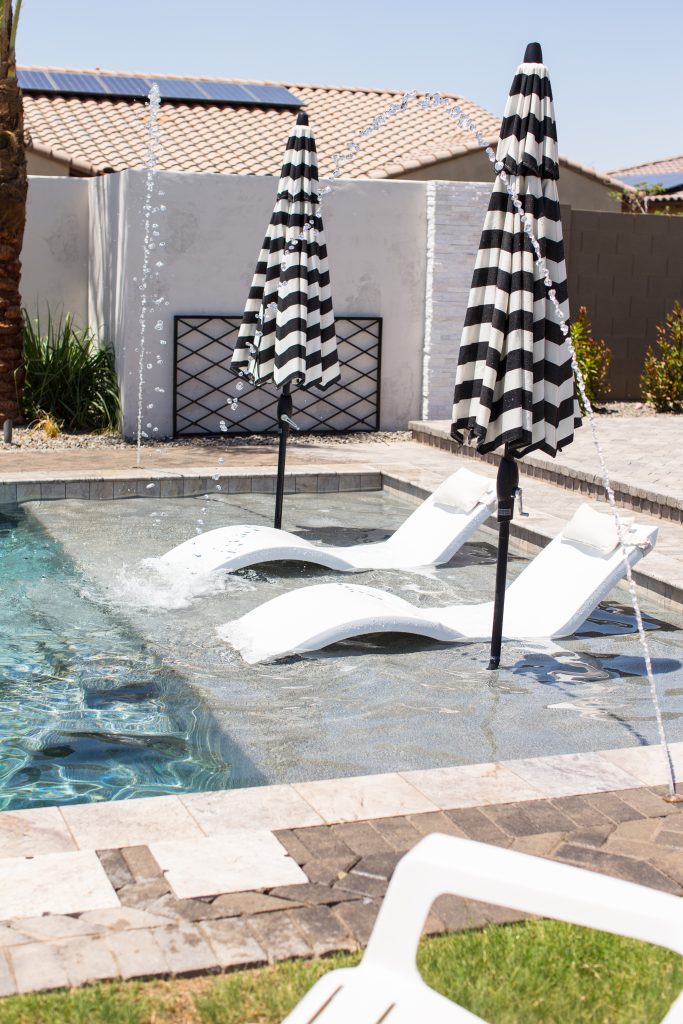 Why I did I choose the in pool chaise loungers?
We built our backyard this year around our pool! I knew I wanted something simple, something geometric and something with a baja step. My family loves to swim but I'm definitely the wife and mom who likes to lay by the pool and watch.
When I thought about how my family and I wanted to hangout by the pool I always imagined laying out, sipping a drink and enjoying the pool without actually getting in..ha! I came across ledge loungers while Google-ing, in-pool furniture and knew they were a perfect fit. I loved all the products they had to offer and I love the fact that they are the best option in the business!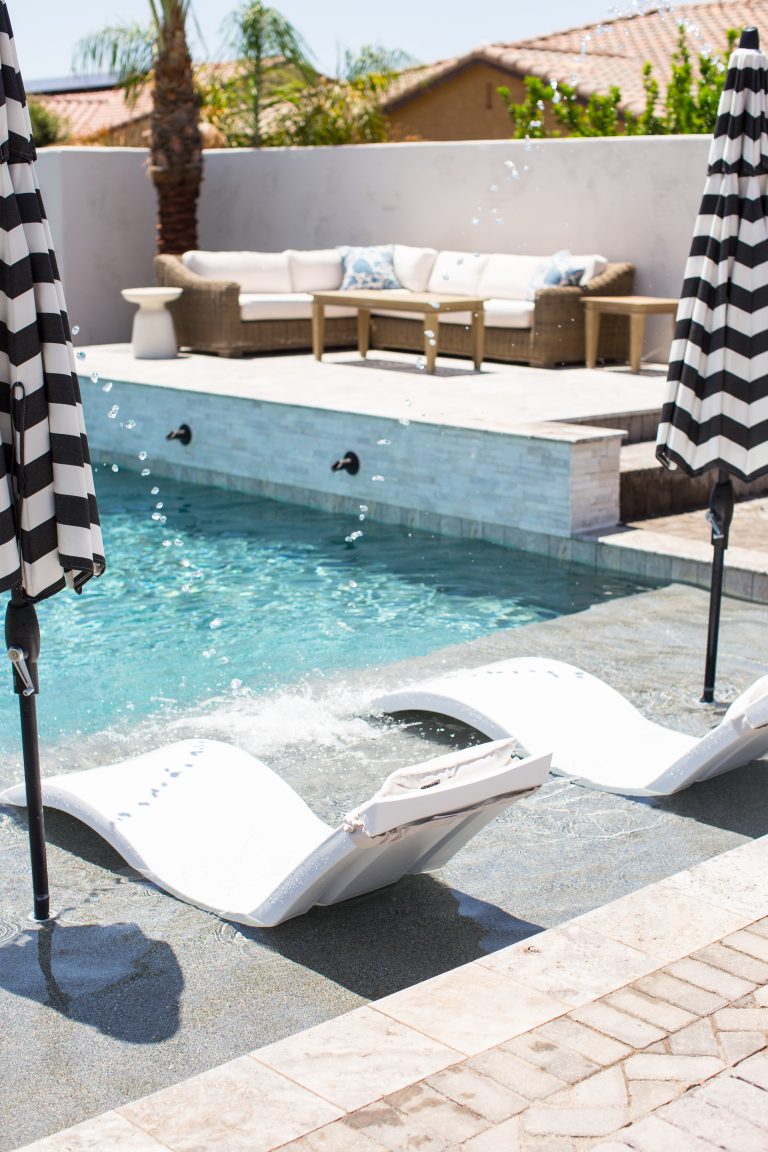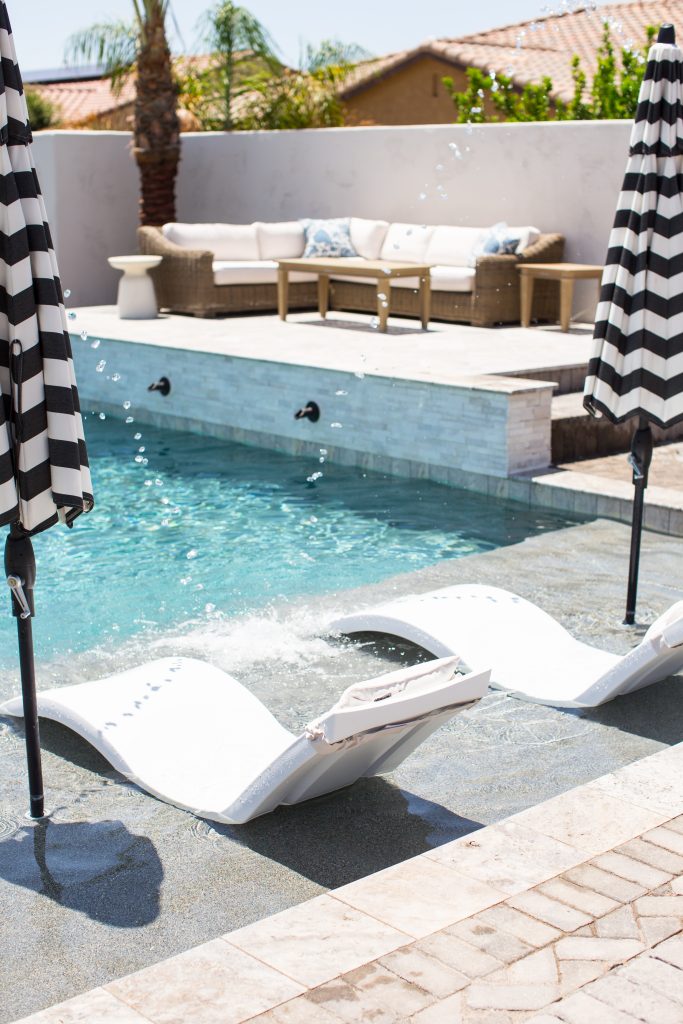 Does the quality match the price?
Yes! The loungers can get a bit pricy depending on how many you get, BUT I must say living in Phoenix, in a backyard that gets ALL the afternoon sun on days that can reach up to 120 degrees, I needed outdoor furniture that could withstand the elements. With that being said, most of the time it's going to cost more up front and I'm ok with that because I know that I wont need to replace it after 2 summer seasons. Here's what sets the chaise Ledge Loungers apart from any other company!
Perfect for residential or commercial use
Designed for up to 9 inches of water (chaise)
Crafted from ultra-strong polyethylene
Color-stabilized for up to 16,000 hours of sun (UV16 rating)
Resistant to harsh chemicals and weather
Safe for vinyl pools
Contoured to support the body
Easy to use, clean and store
Effortless repositioning
Available in 11 colors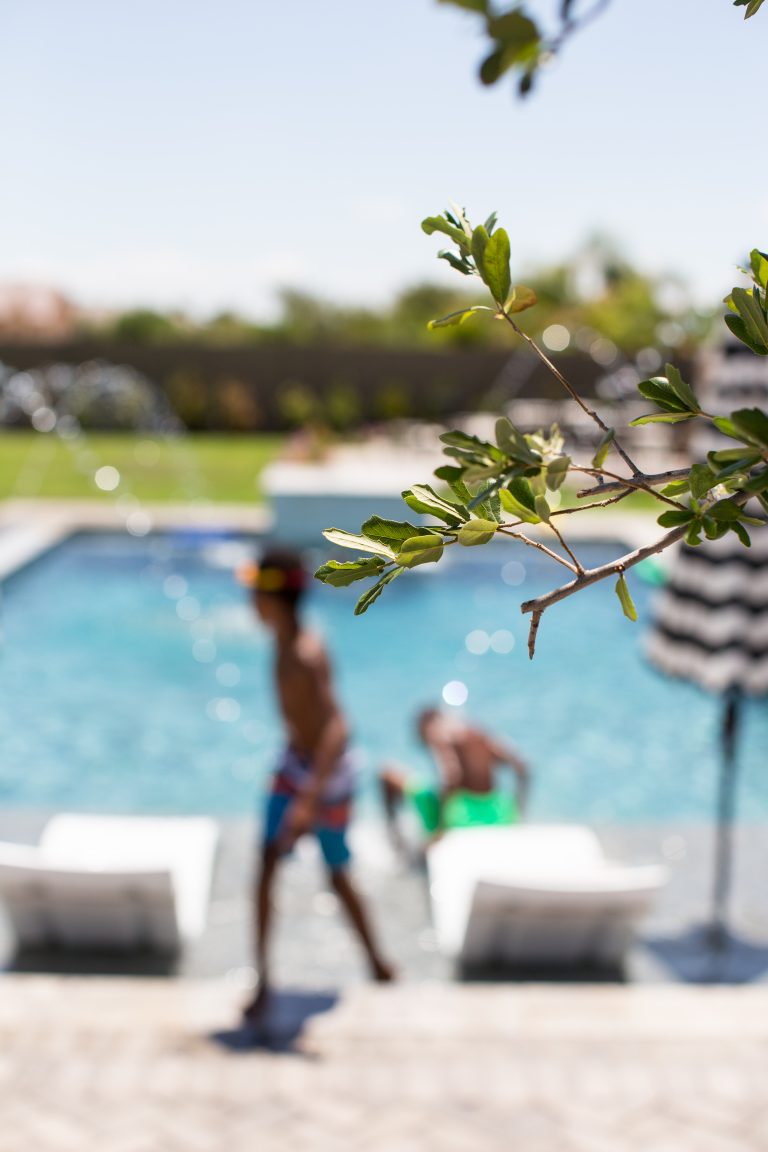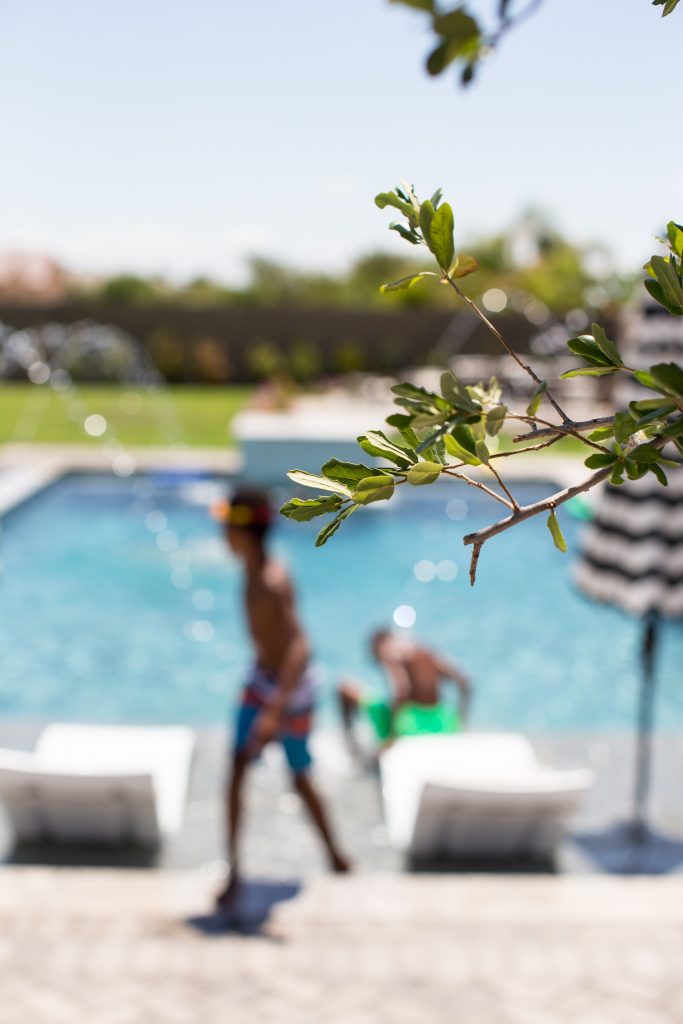 How do they stay in the pool?
This is  a question I had right out the bat! Are they heavy? Made of metal? How do they stay in place? The answer is simple really. The chaise comes lightweight, but is made heavy by filling them up with water! Genius. Simply submerge them into your pool to let them fill with water, and pull them onto the ledge. They won't tip over or blow away in the wind during a storm!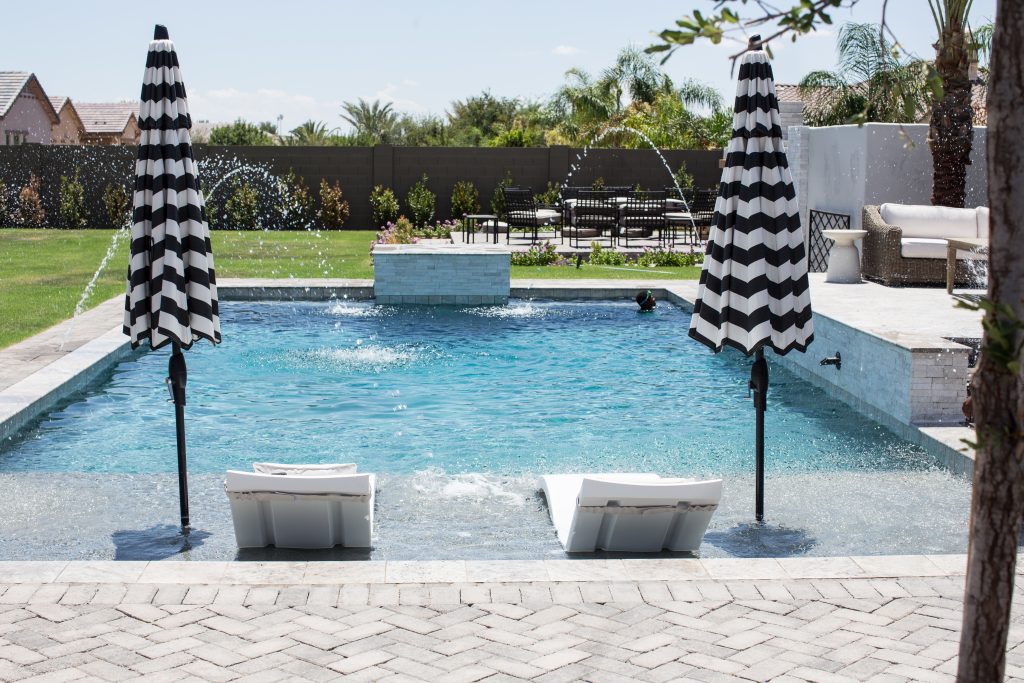 Are they comfortable?
The chaise ledge loungers are very comfortable. It leans back and hugs your body in all the right places. You are immersed in the water just enough to stay wet and cool, but also soak up some sun! The chaise I got is different from the the actually chair that you can purchase as well. If you want something a little more upright then the chair is perfect for you. Make sure you measure the depth of your baja step so you can get exactly what you want!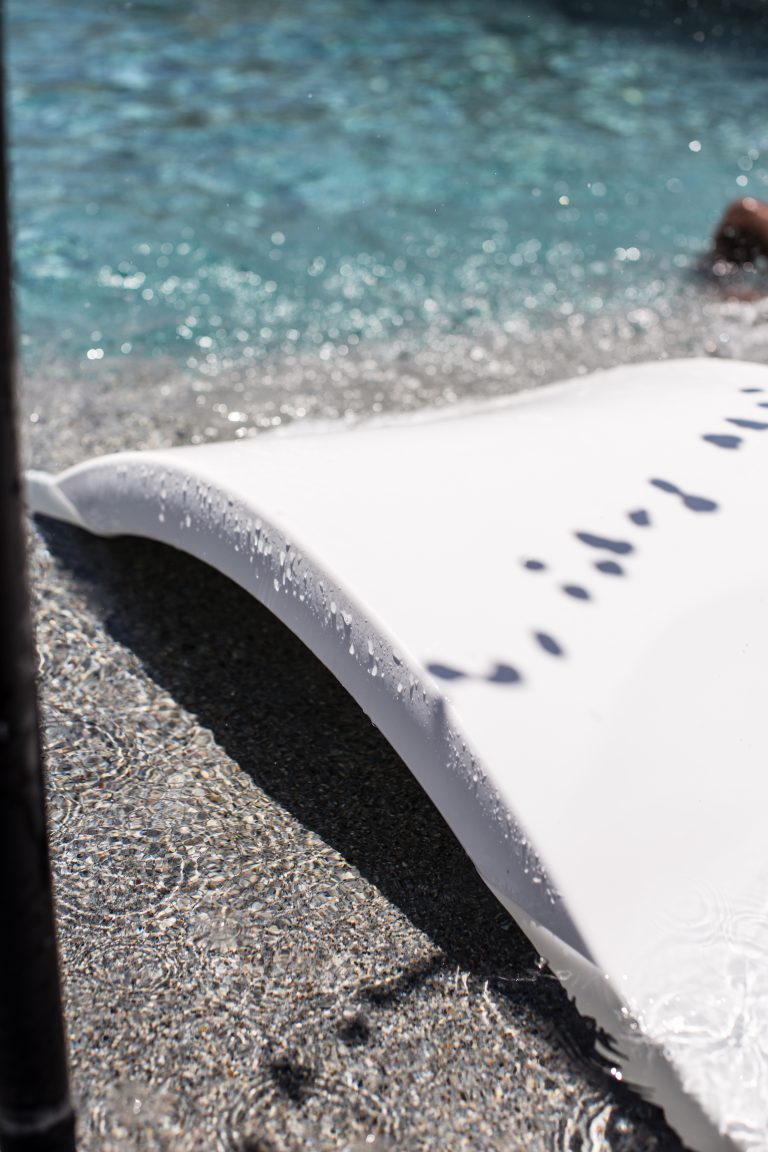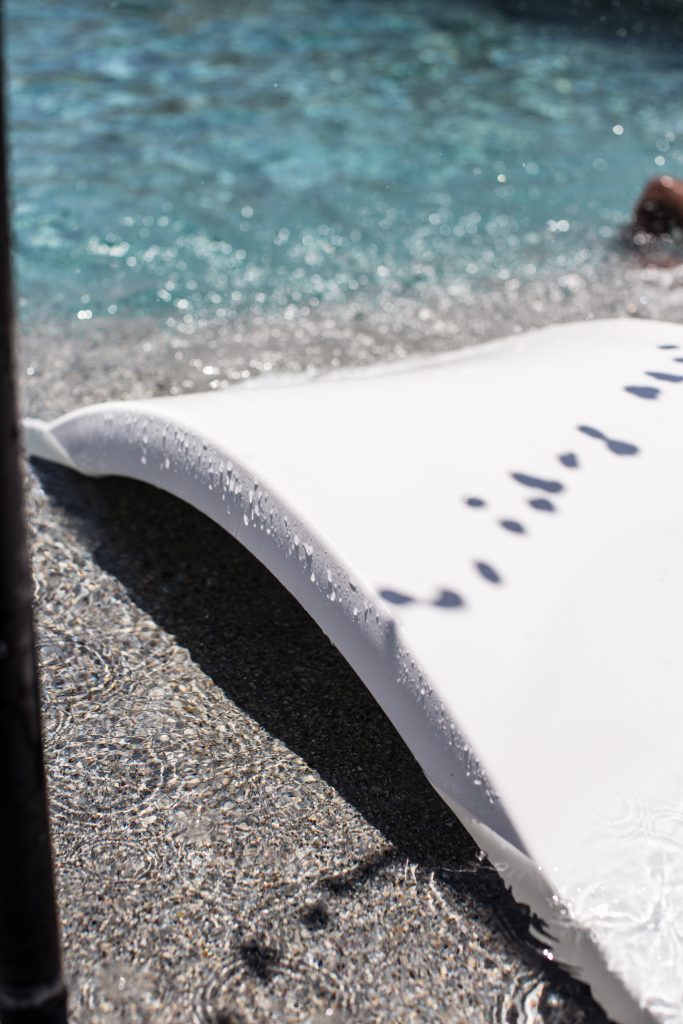 Do you need a pillow?
I decided to purchase the pillow separately and I must say YES, you won't regret getting a pillow with your purchase. It also has a little pocket that holds your phone. The extra cushion is nice to have and will extend the time you spend on the chaises while you're by the pool! The pillows are also made with waterproof fabric and are fully adjustable without any slip! You can get them in just about ANY color you can think of and you can also get them customized with a monogram or initial!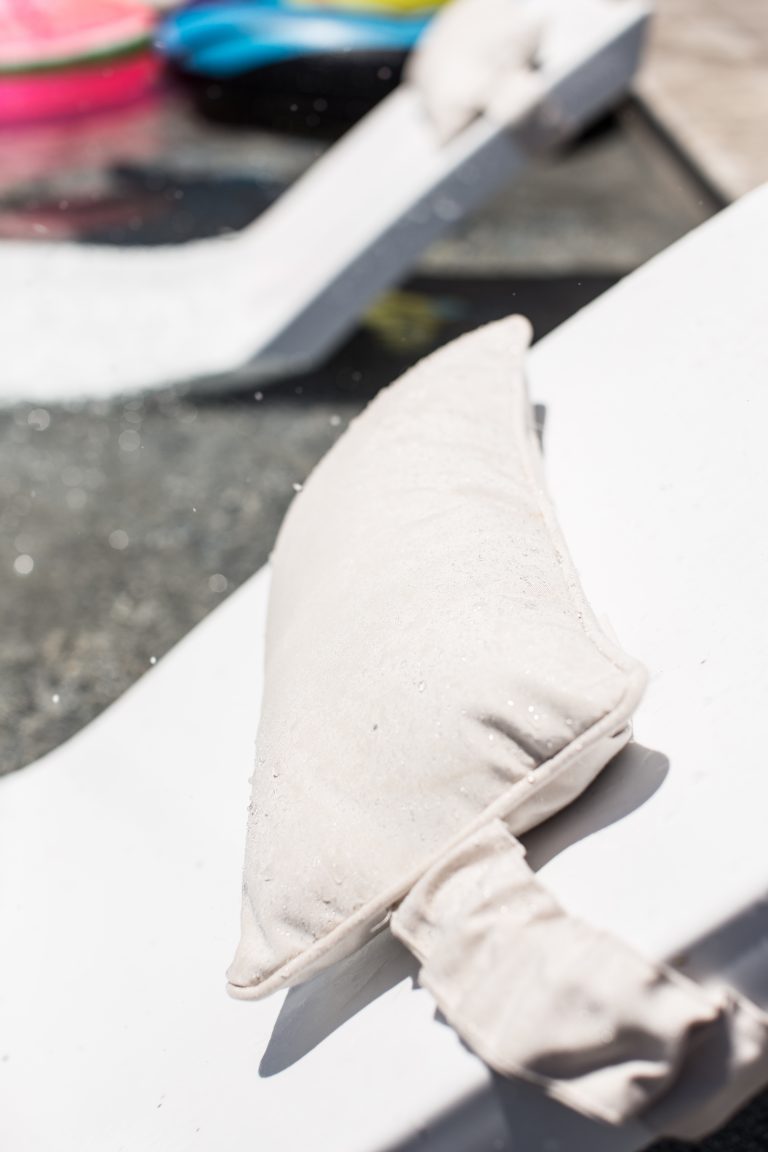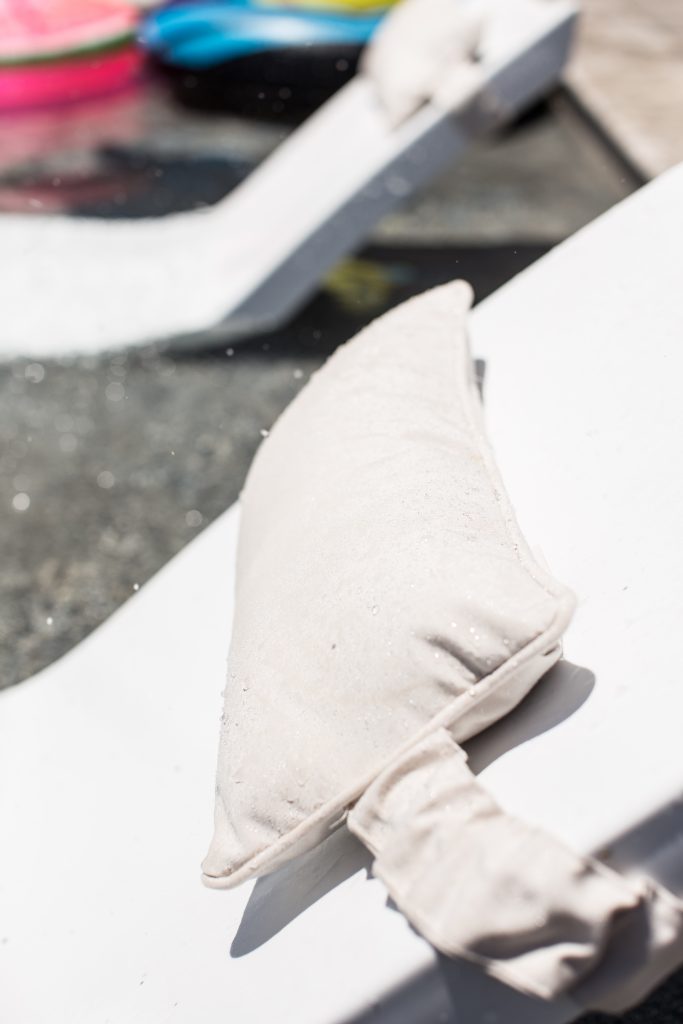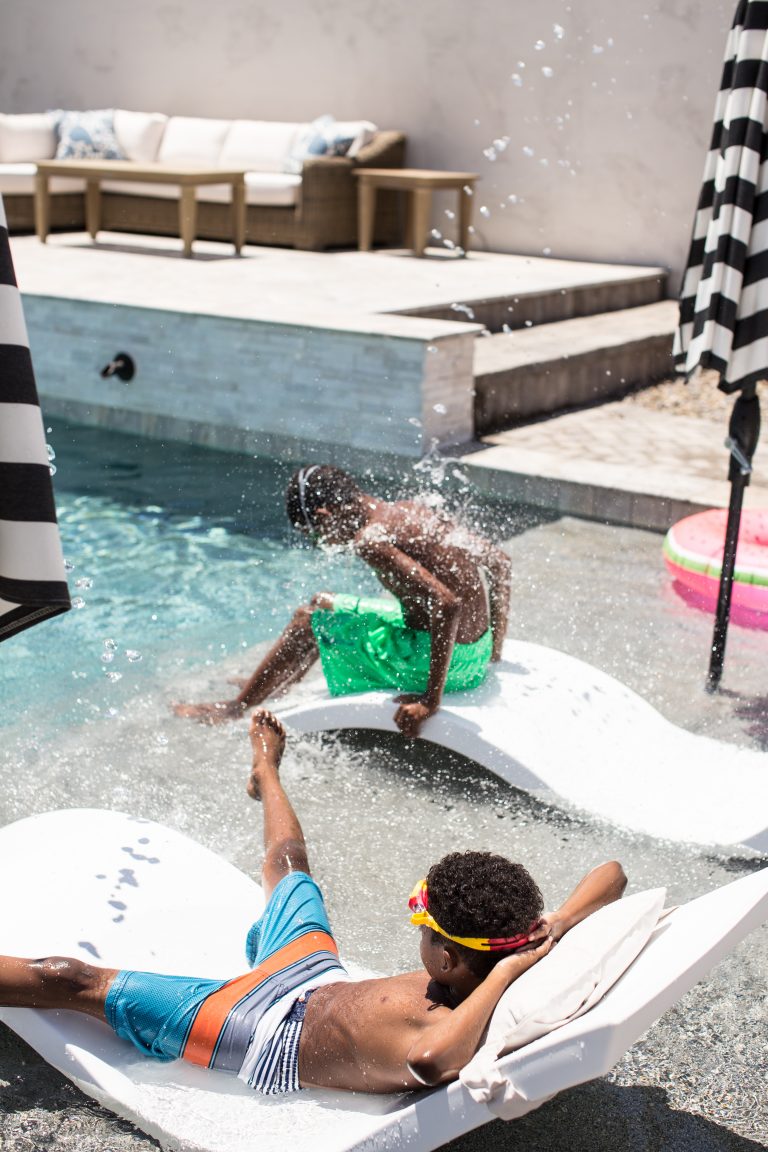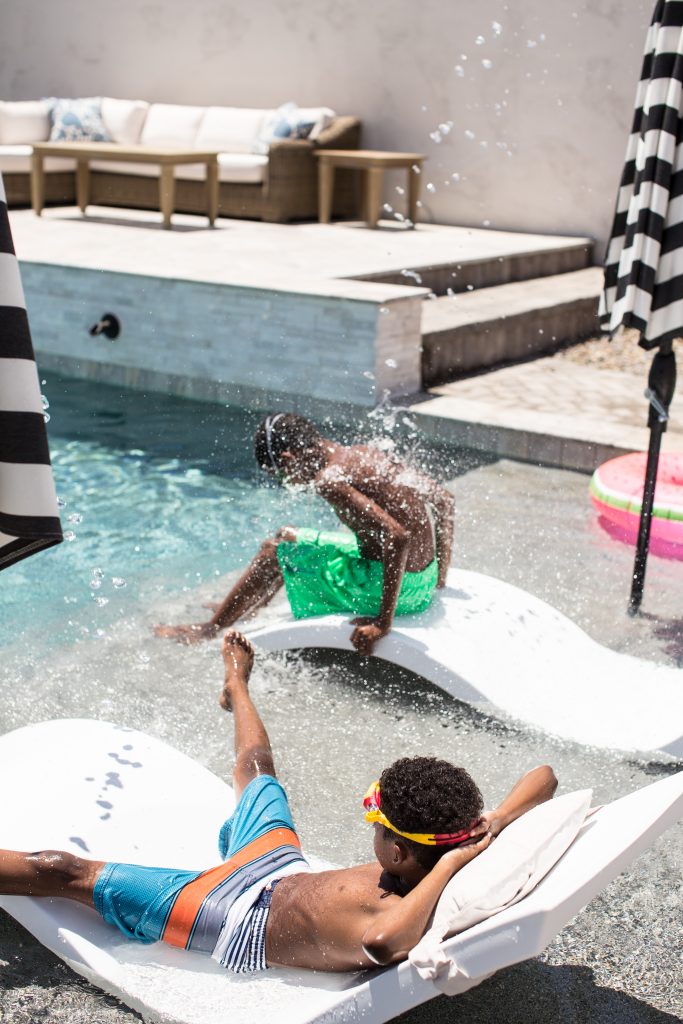 If you're a lucky enough to be building a pool right now then I would suggest to look at all the products Ledge Lounger has to offer and plan around what you want! Work them into the overall budget of the pool and trust me, it will be worth it.
I wish that I would have made my baja step a bit deeper to accommodate a deeper chaise and maybe even a full on sofa or sun chair! Did you see that? So cool right? 
To see more photos of our pool and these fun Ledge Loungers you can check out my Instagram page! To see more example of how a Ledge Lounger chaise might look in your own pool check out Ledge Lounger on Instagram for tons of inspiration! 
UPDATE: You can see and updated review our of loungers with all your questions answered on this new post!