Free Summer Printables for your Home
This post is sponsored and may contain affiliate links, please read my disclosure policy.
Hello! I'm back today with a free summer printable for your home! Summer keeps things pretty slow around the blog and busy at home. The kids and I are really enjoying just doing nothing, but at the same time staying busy enough to make our time off fun. We've been at summer camps the last few weeks and a few weeks from now we will be in Puerto Rico!
As you saw in the last post I've been working on getting my guest room decluttered and started off with a nice coat of paint in white to make things fresh.
My home blogging friends and I get together a few times are year to offer you all some free printables for your home. Last time we got together we gave you some Christmas ideas! Remember my banners! I love those.
So this summer we decided to do the same. Look for us again in the fall and of course during the winter!
For the guest room I decided to add this cute little pineapple print and a bible verse Romans 12:13 to remind our house hold of the importance of hospitality. I actually love when trends come up that really fit my style. Right now pineapples are pretty big in decor, but really they've always been around. I guess it's just cuter when it's all porcelain like this one from Pier One.♥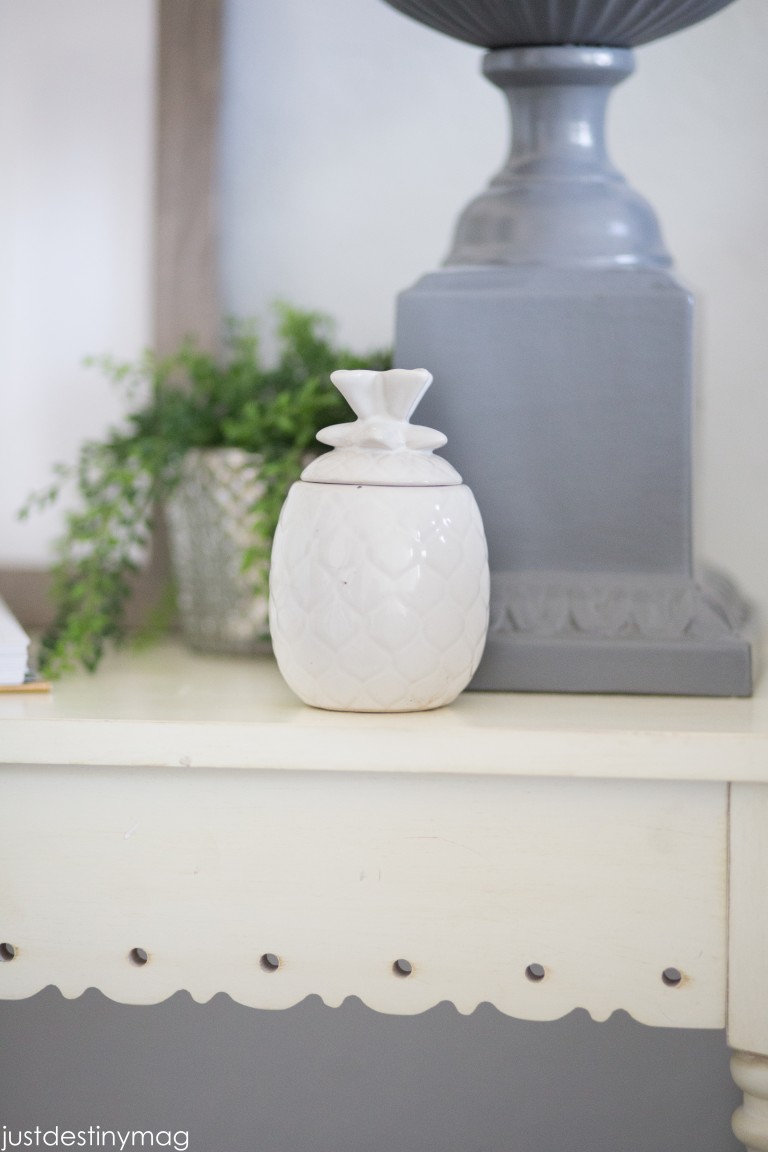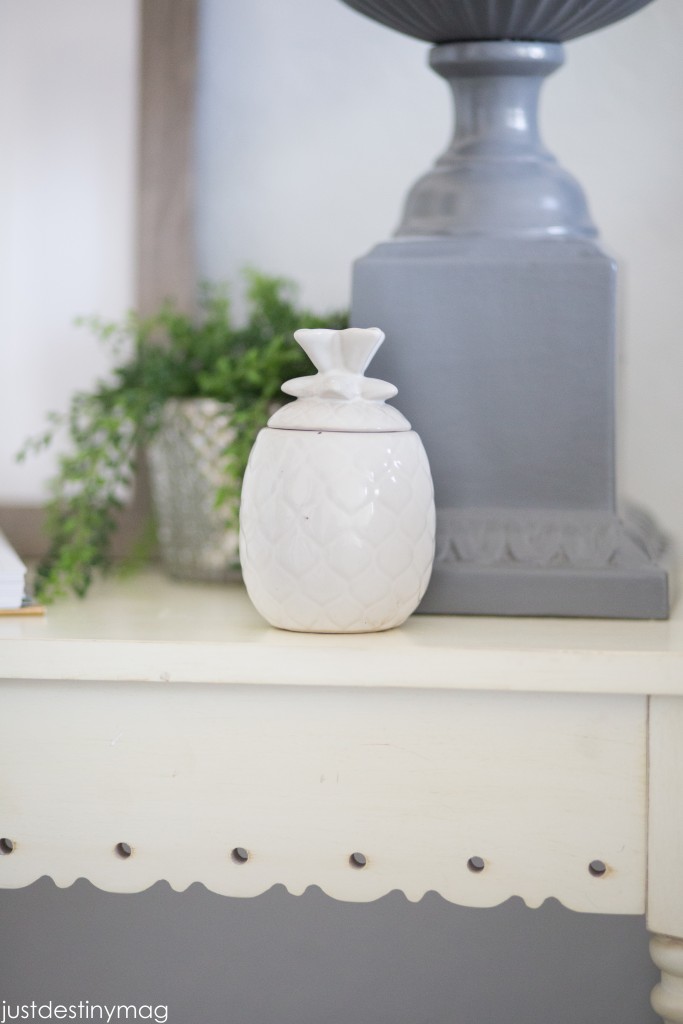 The pineapple is actually the symbol of hospitality. You can read more about that here. I coupled that symbol with the verse
[line]Romans 12:13 Share with the Lord's people who are in need. Practice hospitality.[line]
It's a simple reminder to Christians to take care of each other. We are called to practice this act. Not just once or twice a year or just for parties. Paul is reminding us to always be ready to share our resources. Yes, that might be welcoming guests to stay with us. But really it means so much more than that. Hospitality really means to share life with those who are seeking Christ!! A meal, a warm bed, clothing, maybe a job? Practice being welcoming to those who are new to the church, new to a group of friends, new to the gym, new to work. Be loving and kind and you will find yourself practicing hospitality.
click the photo above and save it to your computer or get the PDF from the download button above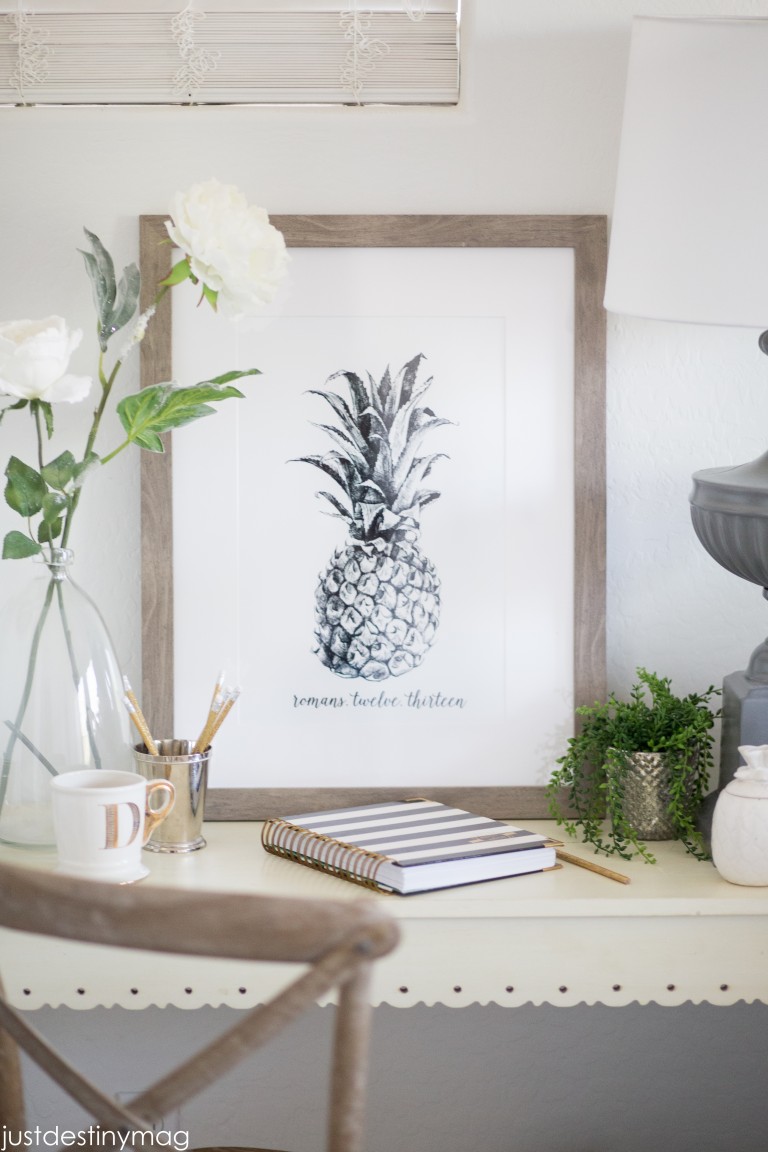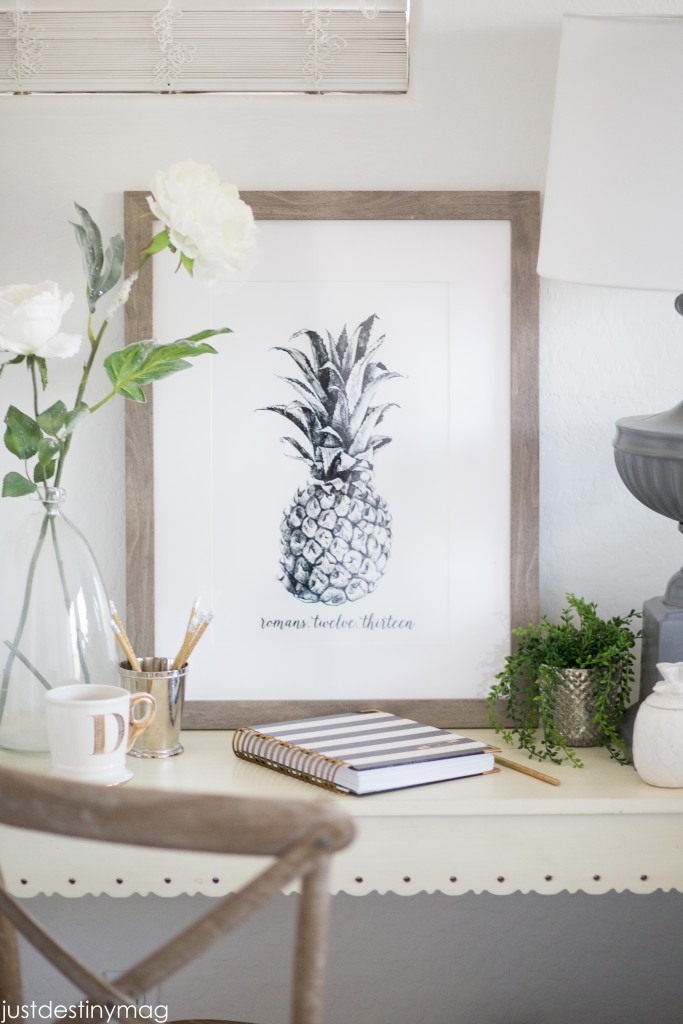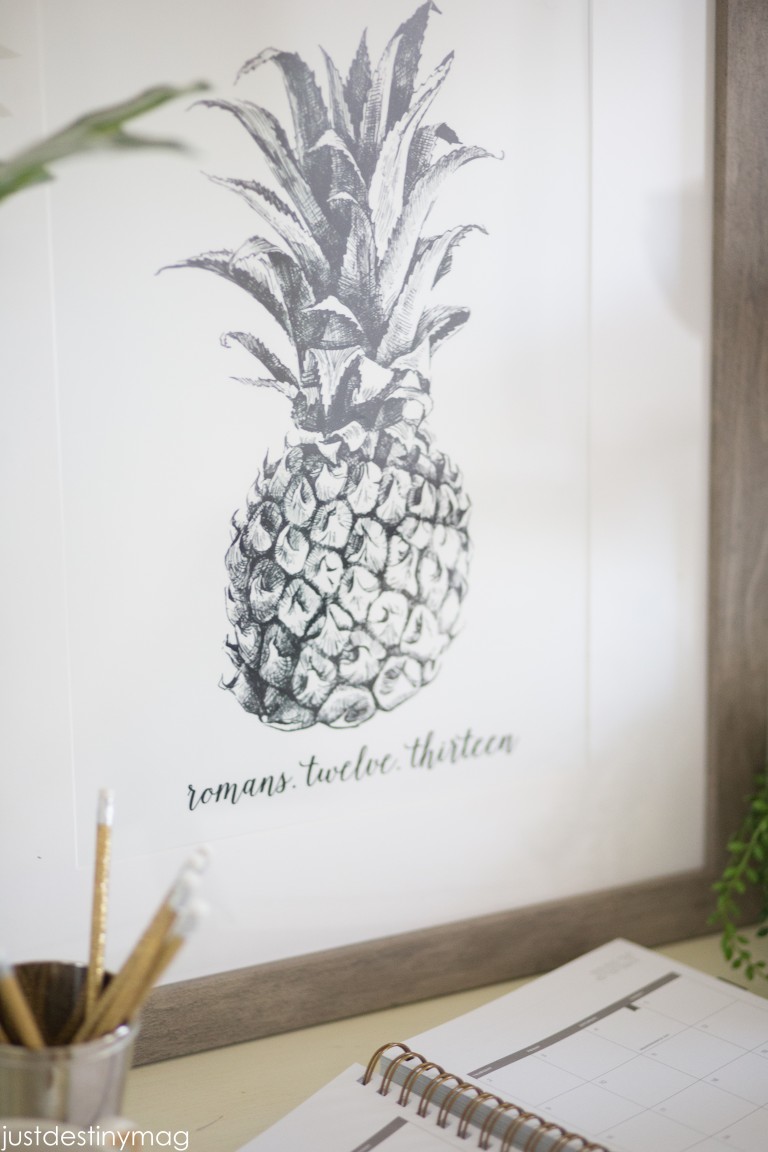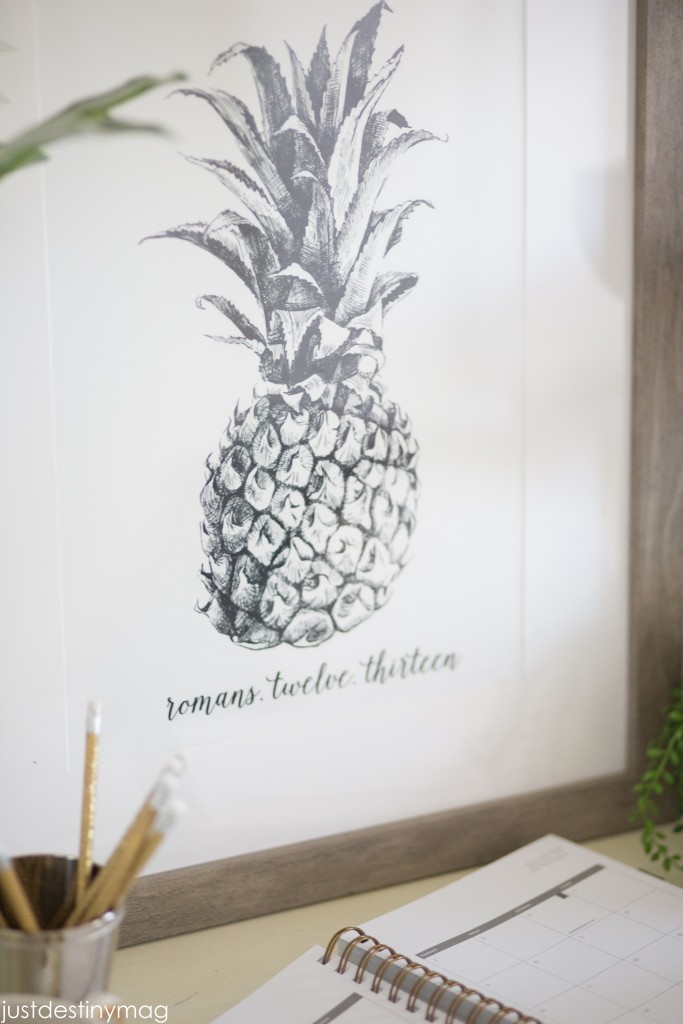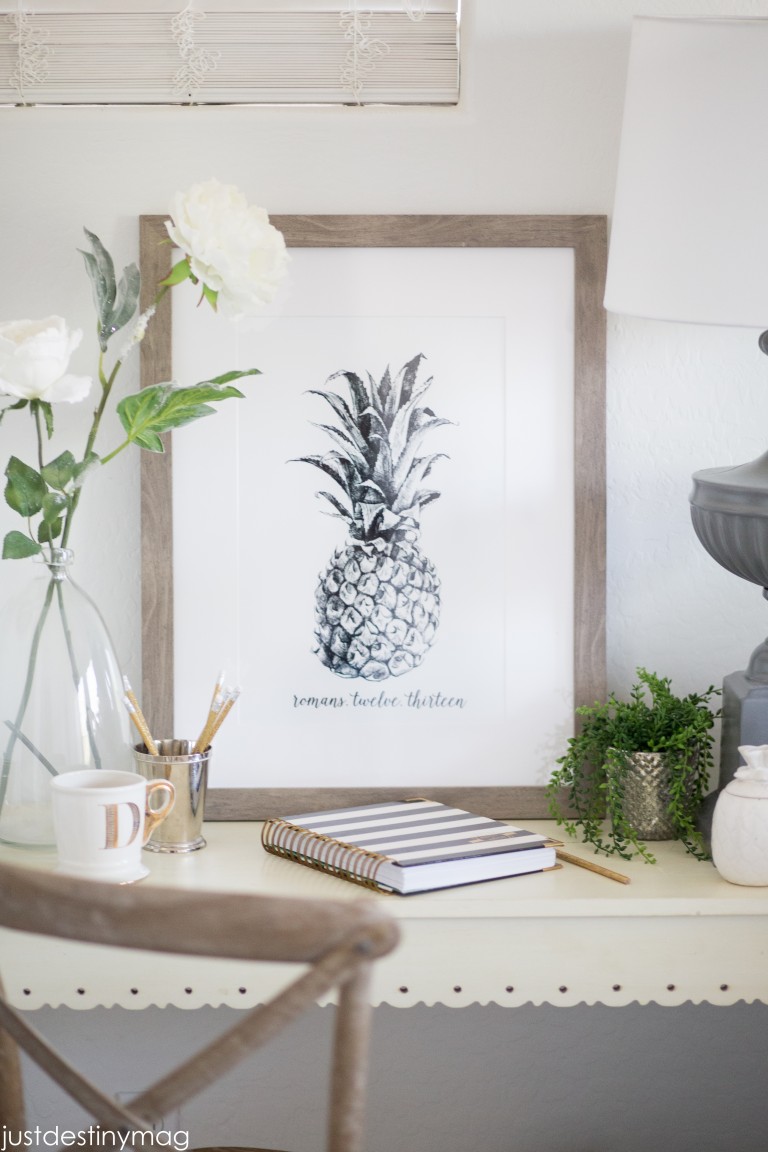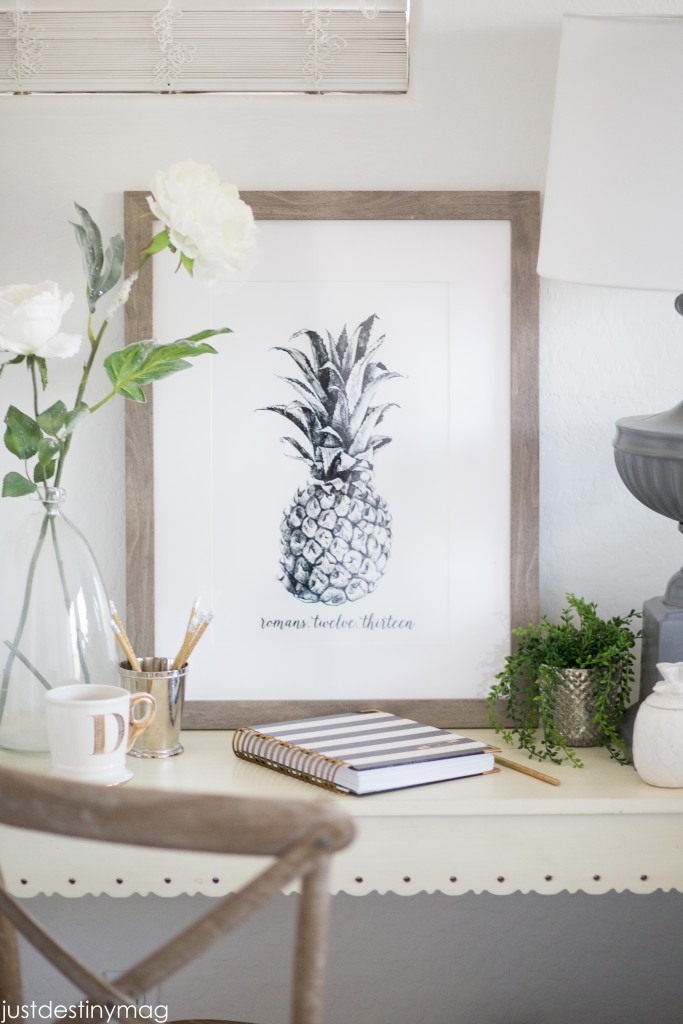 [line]
Check out the rest of the printable collection from these wonderful ladies!!
[line]


Summer Pineapple Printable | Just Destiny
Summer Printable and Buffet Vignette | Shades of Blue Interiors
I love You in the Morning | Ella Claire
Farm Fresh Milk Vintage Printable | Finding Home
Anchor Printable | Making Home Base
I Hope You Dance | Thistlewood Farms
Summer Essentials Watercolor Art | jones design company
When Life Gives You Lemons | Eclectically Vintage
Time Worn Vintage Canning Books | TIDBITS
Gone Fishin' | Town and Country Living
Swim in the Sea | A Burst of Beautiful