This post is sponsored and may contain affiliate links, please read my disclosure policy.
The house is coming along! We have windows, which actually makes me feel like it's a real home. I find myself opening and closing them just for fun.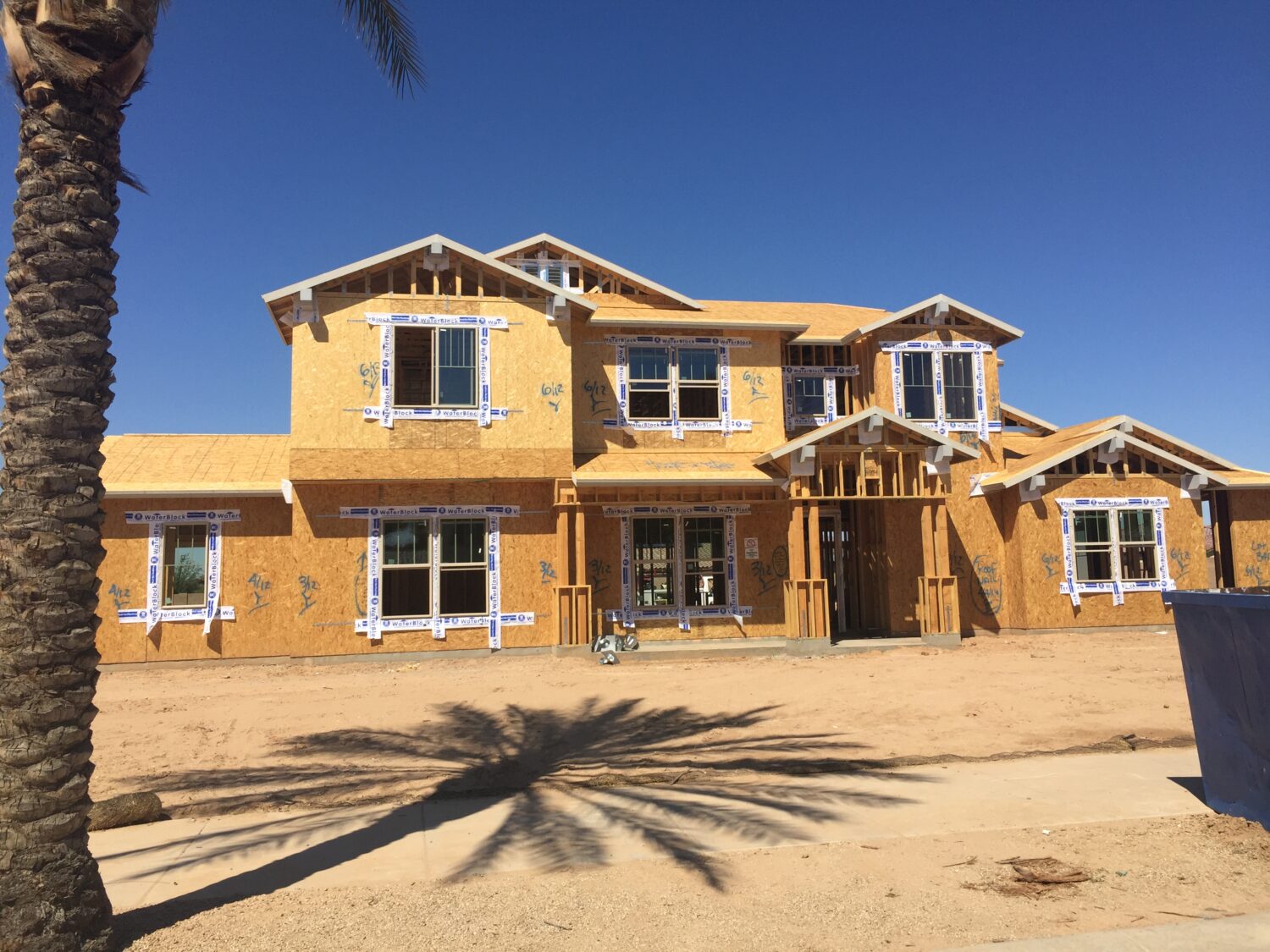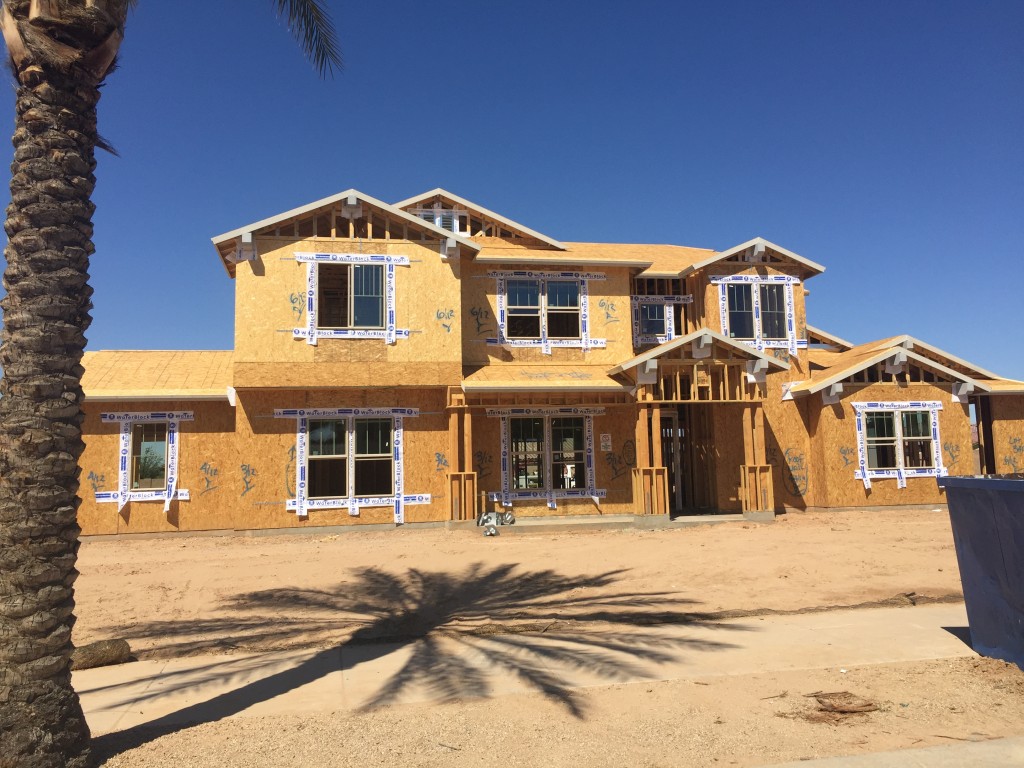 Looking good! I can hardly wait to move in with my people!
I'm still coming up with some new ideas for the new spaces that we will gain in this house. The extra laundry room is one and a butler pantry is the other. Two things we didn't have in the Durango house.
I always loved the idea of having a butler's pantry, but now that we have one, I'm not sure what I want to do with it. Every one that I've seen in real life has been used to house alcohol, and since Reggie and I don't drink…yet, lol, there is no need for a bar. Even if we had one for our friends who drank we wouldn't know how to properly stock it. It would be a sad sad bar made of lemonade and some exotic sparking apple ciders. haha
So instead of a bar bar, I decided to make it into a coffee bar to house all my coffees. A little disclaimer, I only started drinking coffee last year. I joke to my friends that I finally grew up. But really, I'm a iced coffee drinker. But for my friends who do come over, coffee and tea from my coffee bar sounds a little more natural than something on the rocks:0) haha! Well maybe coffee on the rocks? Is that a thing?
Anyways, stay with me. I'm thinking maybe setting up my coffee maker and displaying some cute coffee mugs above. Only thing is that I didn't get the clear cabinets in this little nook. Darn. I didn't put a beverage center in this nook either.( We did put one upstairs for the kids though!) So it's really just a plain slate.
I wish I had a picture to show you the size. I know for sure we will have a base 45 cabinet and 42 in upper cabinets with crown detail on top and bottom, so we will have plenty of storage!
I love this one from Courtney! You gotta click over to see what she used for the countertop! So good!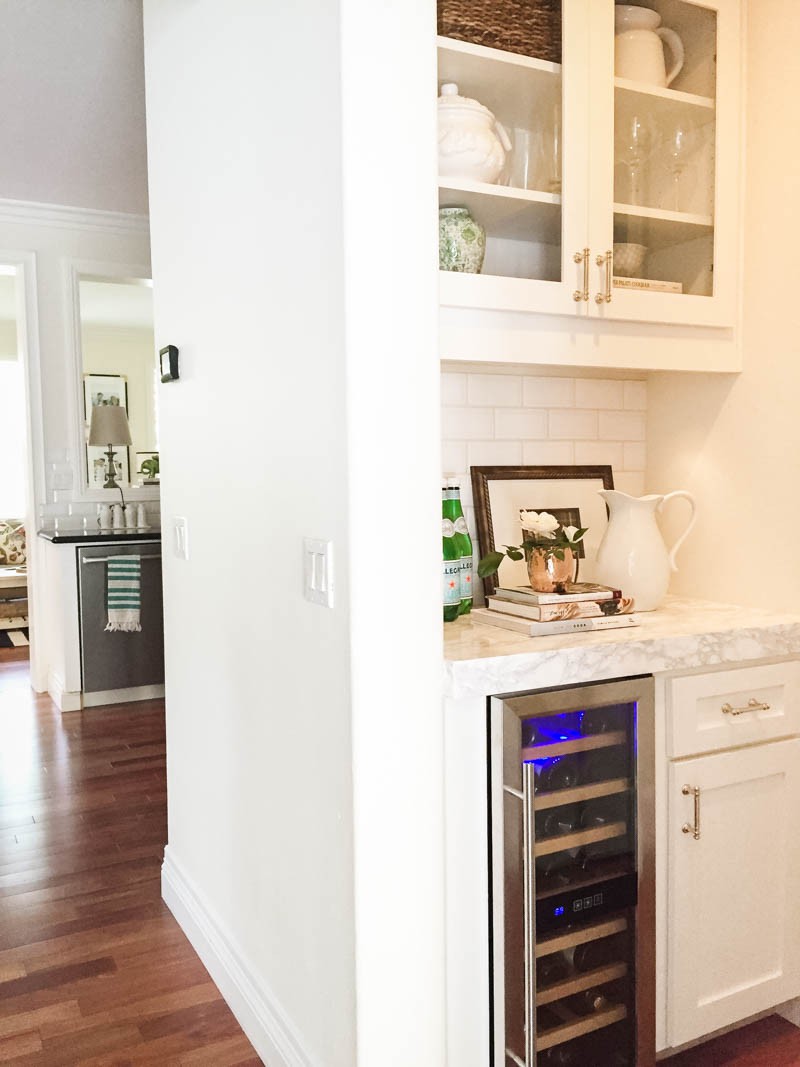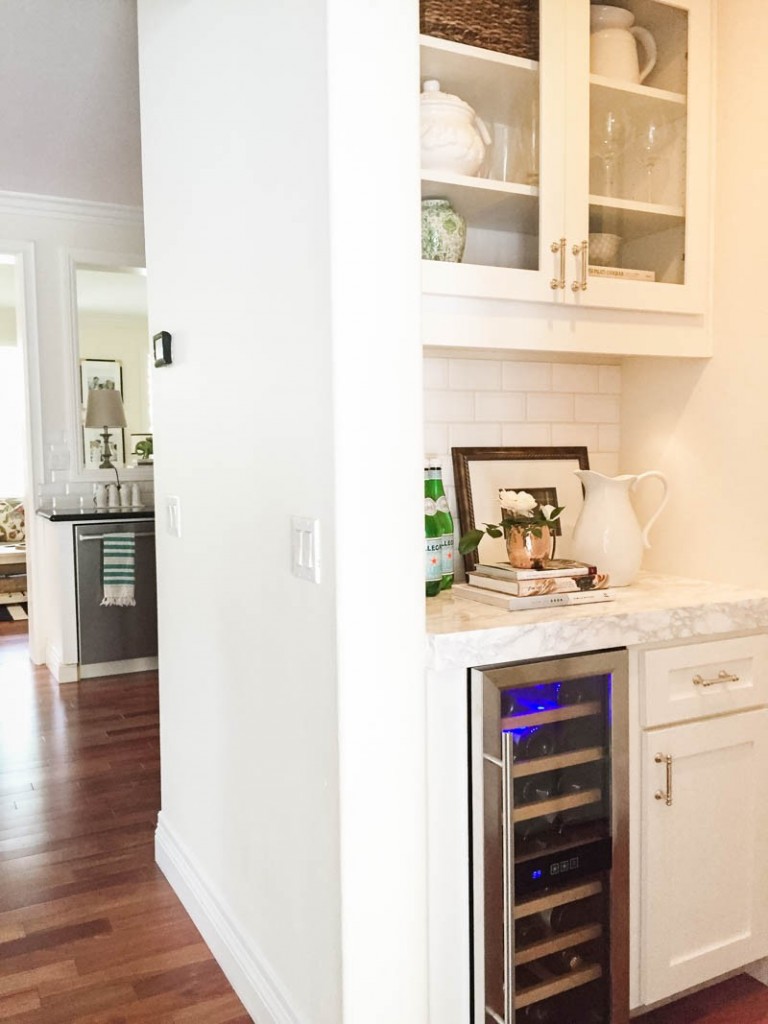 For now all my cabinets will be closed. So more like the photo below….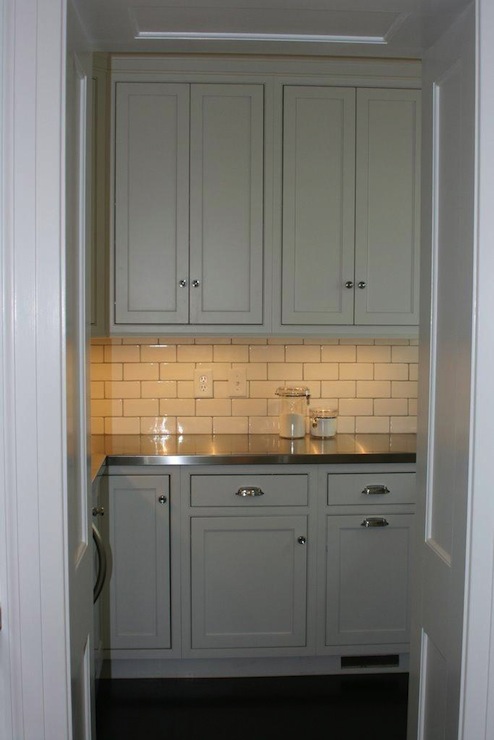 So I'm thinking about adding a mini fridge or some glass cabinets in the future. But for now here is my vision for the coffee bar!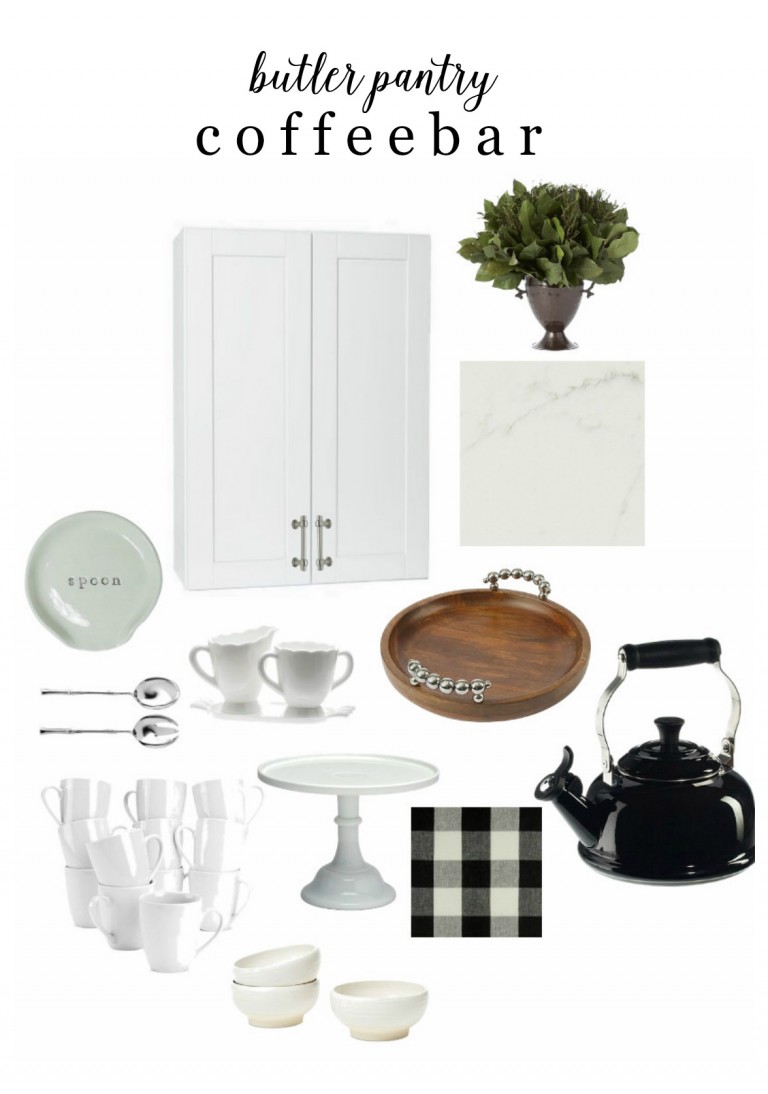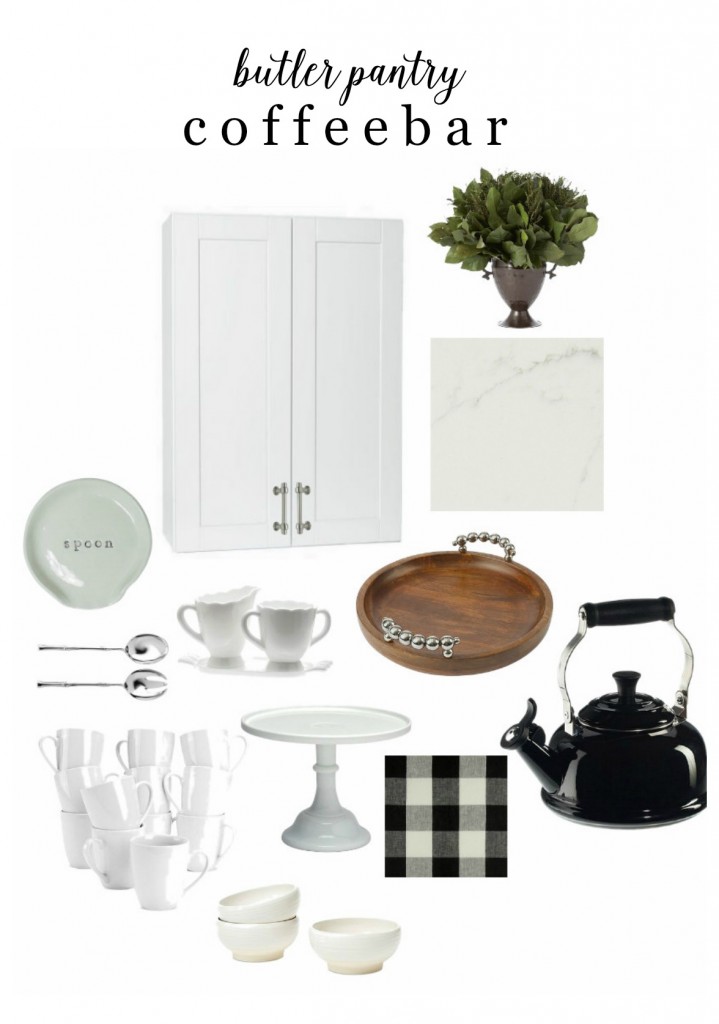 On days I entertain it will be a great spot for specialty drinks. I have a small prep island in the kitchen that will be great for this too!
Here is another snap of some pretty butler pantries I shared on Facebook and Instagram. Which one is your favorite?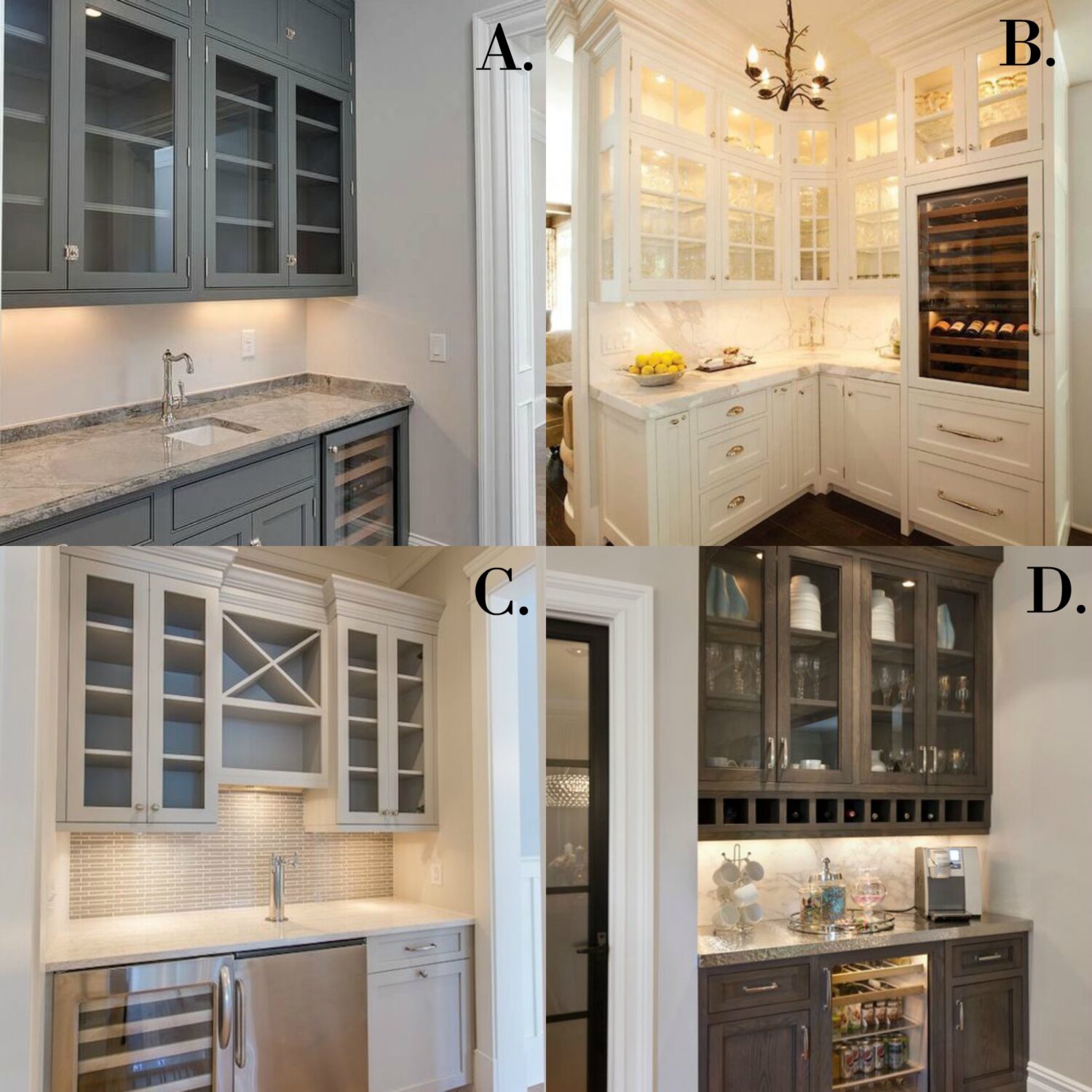 Check out my entryway ideas here.