Affordable, Thoughtful and Cozy Teacher Christmas Gift
This post is sponsored and may contain affiliate links, please read my disclosure policy.
Being a former teacher myself I love getting special gifts around Christmas time! ANYTHING a family gifted me, big or small, I appreciated. So when it comes to gifting my kids teachers, I like to come up with something thoughtful and affordable each year! I mean one year I had 6 different teachers to gift so staying on budget was a big deal!
Teacher Christmas Gift Idea
If you're looking for easy LAST minute Christmas gifts for the teachers in your life then I've got the perfect idea for you! These adorable throws can be found at your local….wait for it….WALMART! Yep, Better Homes and Gardens has products in Walmart stores so you can get that magazine look at Walmart prices.
But you knew that already right? Of course you did! Let me tell you I'm sort of a throw expert or hoarder, whatever you want to call it, and these things are SOOOO soft! I actually had a very hard time deciding which blankets I should keep and which ones I should give away. You'll be happy to know that all of them will be given away. I guess the other 30 throws I have will just have to do for now:0)
How to Make a Simple Christmas Teacher Gift
After wrapping these beautiful blankets up in ribbon and attaching my printable tag to them, this is going to be such an easy gift to give this Christmas. These BHG throws start at around $8.88 The thicker throws like the one below has a Sherpa side to it which makes them super luxurious. (So give these to your favorite teacher ha ha ha) You can pick them up for about $15 dollars right now or even cheaper! See the list of products below.
Simply take your blanket and roll it up. For a perfect roll make sure all sides are even and start by rolling up, keeping the blanket tight.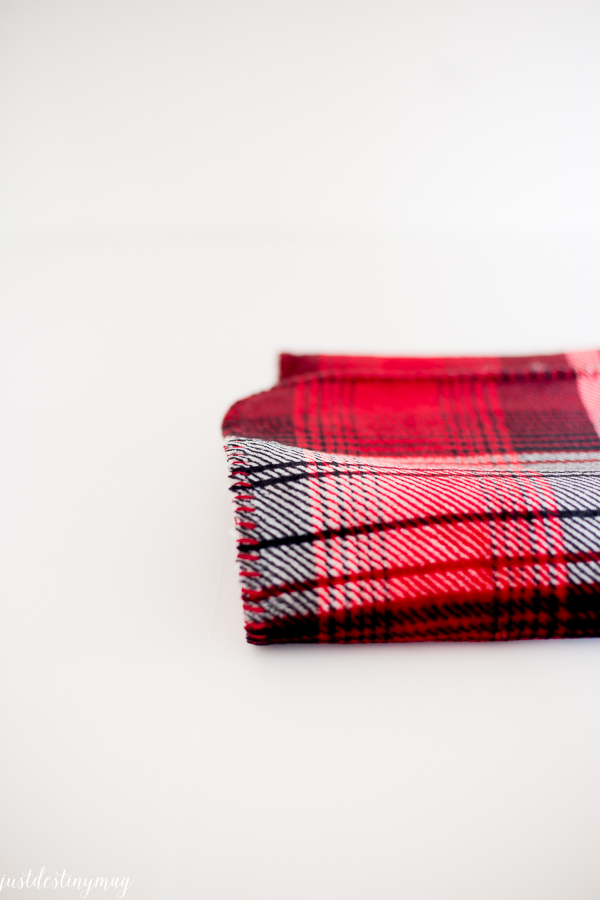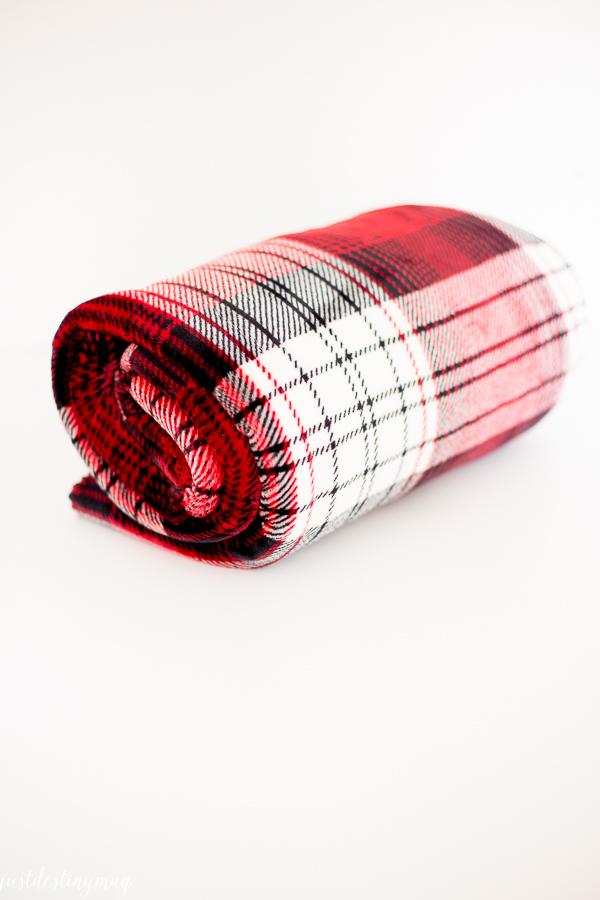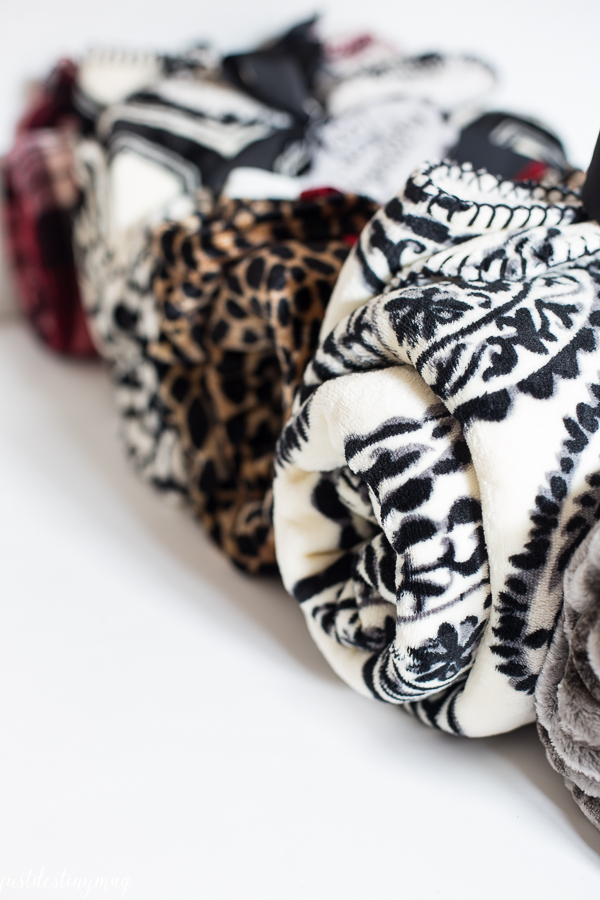 Then you can use the ribbon that the blanket came it or pick up some coordinating ribbon while your at Walmart from the ribbon section! The thicker the ribbon the better.
[line]Next download the free printable by clicking the FREE DOWNLOAD button below!

After you have printed them off, run them through your laminator. If you don't have one it's ok, just make sure you print with a thicker cardstock for durability. I must say it's one of my favorite craft tools right now and it's so addicting. I want to laminate everything! You should definitely get one soon if you don't already have one!
Once you run it through, use you scissors to cut out the circles.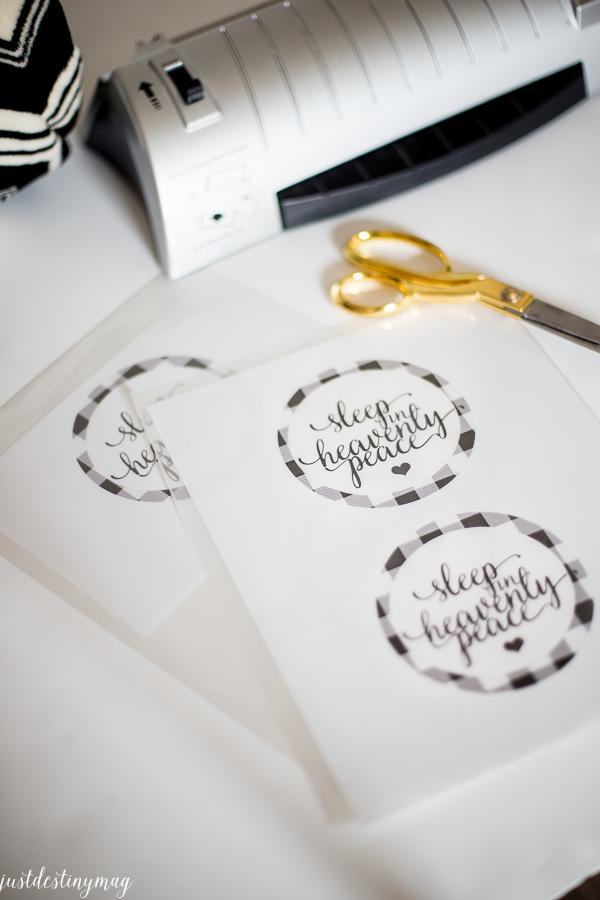 Next I used my Crop-A-Dile to set some eyelets in my tags. Again it's OK if you don't have one, but it's just another one of those finishing tools that I love to have. It makes things look a little more professional to me!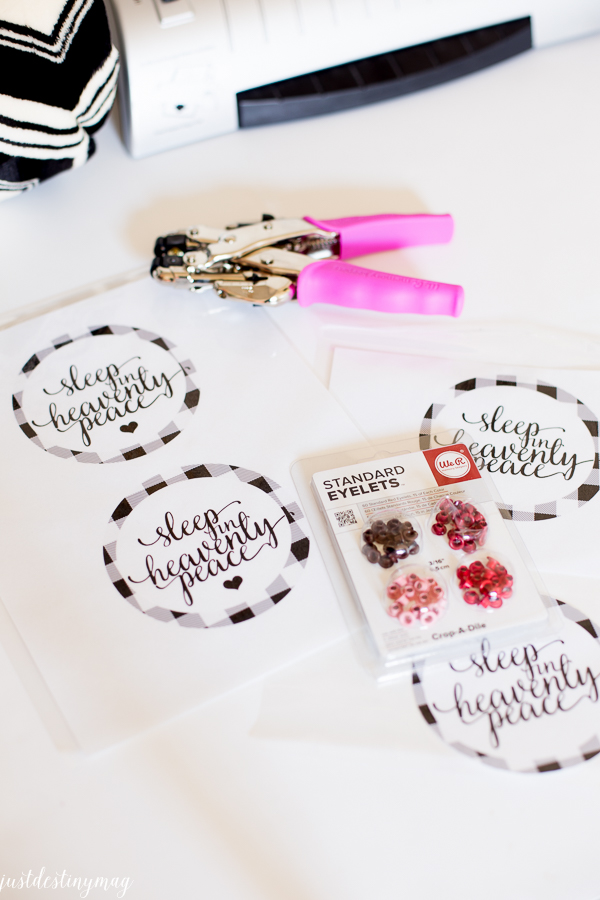 After that attach some coordinating twine to the tag and attach it to the ribbon.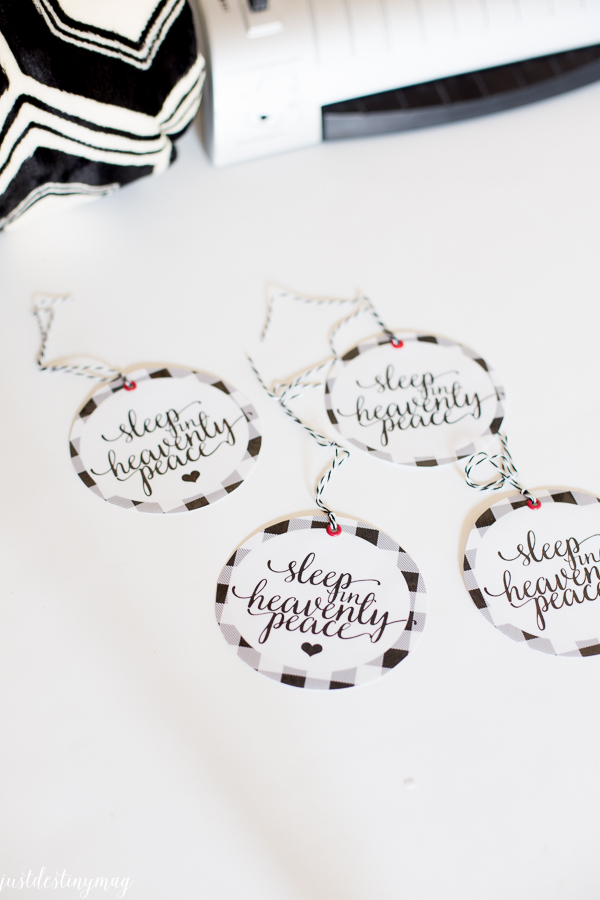 Elementary school teachers, favorite middle school and high school teachers will appreciate this gift around the holiday season! Even male teachers! Maybe gift it with a coffee mug or Amazon gift card to make it a cozy theme!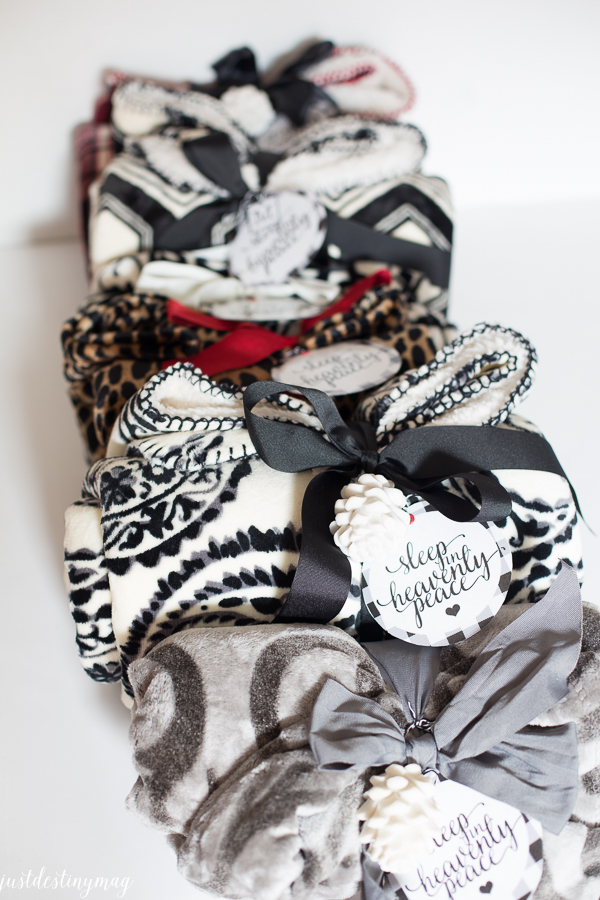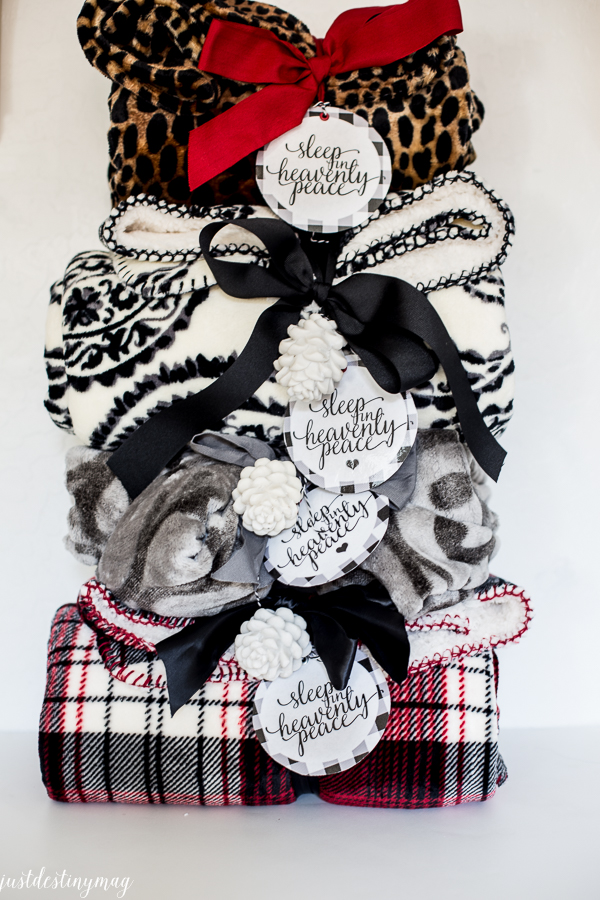 Each Walmart has a different selection of throws but here is the closest to what I got above! Starting from top to bottom: