Our Family Trip to Puerto Rico
This post is sponsored and may contain affiliate links, please read my disclosure policy.
Hey friends! We got back from our family vacation a few weeks ago and let me tell you, it was fabulous. One of the best we've had so far and that might be because of the destination we chose, Puerto Rico!!!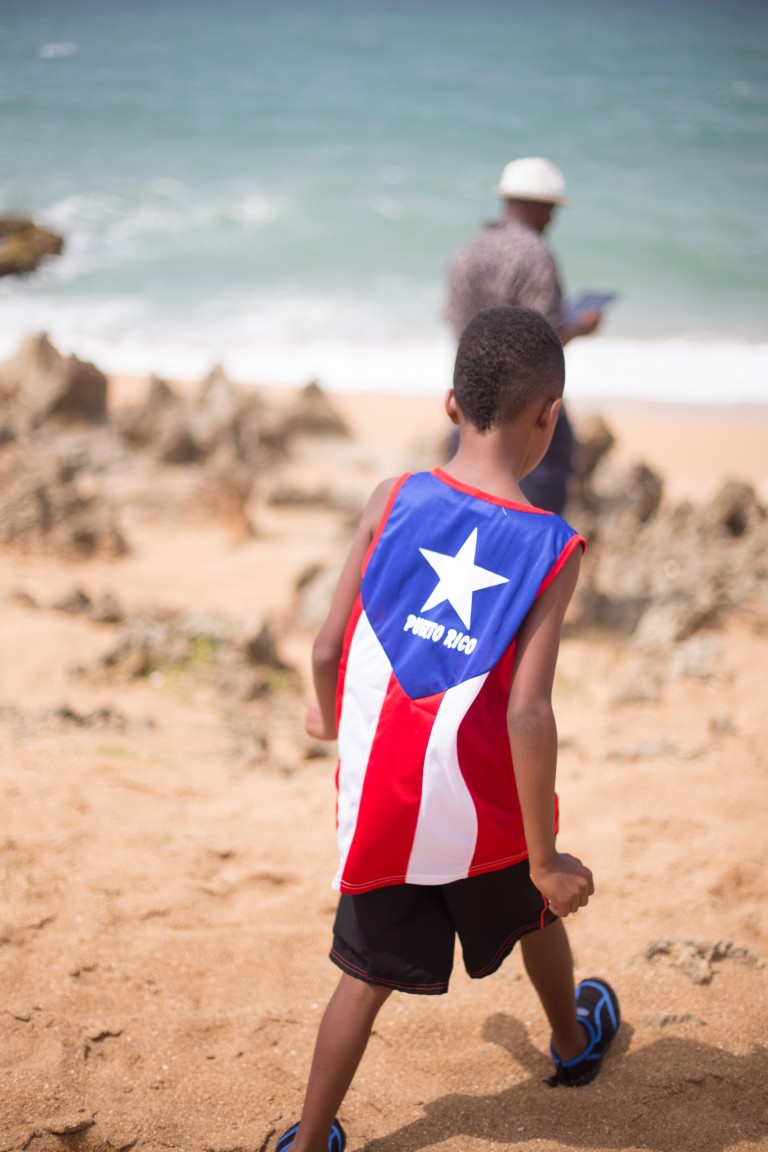 Why Puerto Rico?
We chose our family trip to Puerto Rico for a few reasons. One, that's where my husband's from! He's Puerto Rican, Cuban and has Spanish blood as well, so he is full on Latino. When I first met him, I as so shocked that his first language was Spanish and I still get caught off guard whenever he speaks in Spanish. But I think it's so cool and I definitely wish I could speak it too. Two, this trip was a great opportunity for him to visit family, and for us to take the kids back to his homeland, which I think is SO important! To know your history and ancestry line is just an amazing piece of knowledge to pass down from generation to generation. Three, we love the beach. Each year we usually take a road trip to Cali because it's super close and it's an easy drive. BUT year after year, we discovered that the beach water is just so cold! lol! We are babies..haha. SO the warm weather plus the warm beaches were something we wanted to make happen and of course PR has both.
I won't bore you with every single detail of the trip, so here are some highlights!
The Beach
My only request for the trip was that we had a room with the view. Coming all the way across the states to the Caribbean with no view just didn't seem right. I wanted to see and hear the ocean all day and night. We spent most of our time at a few different beaches. The best one was at our hotel in San Juan and the VERY best one that we didn't get to visit THIS time is Culebra, in my humble opinion.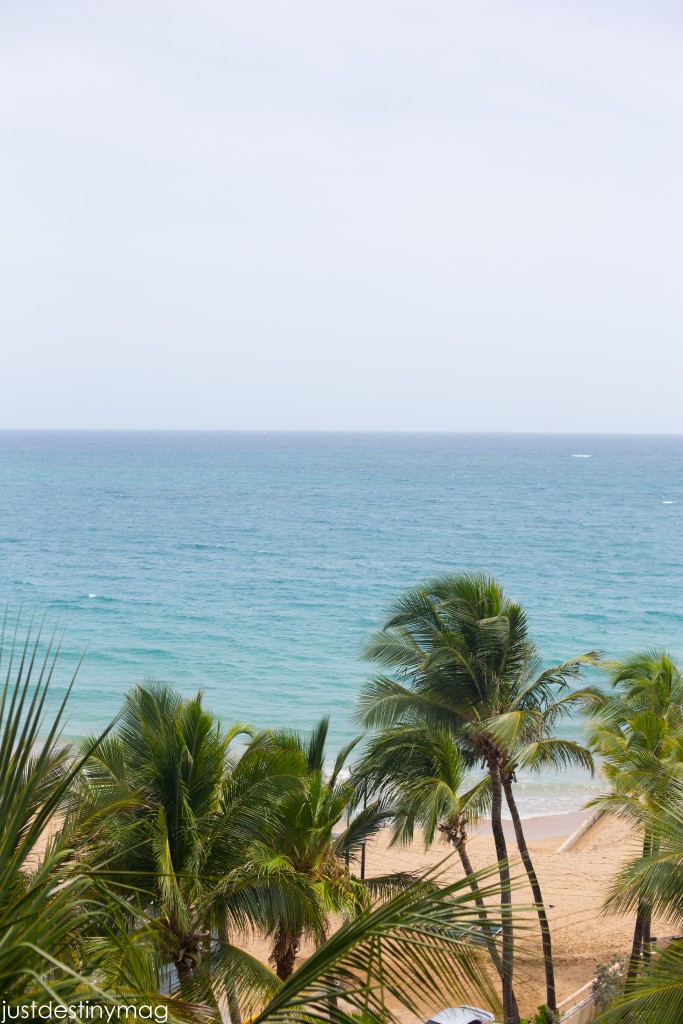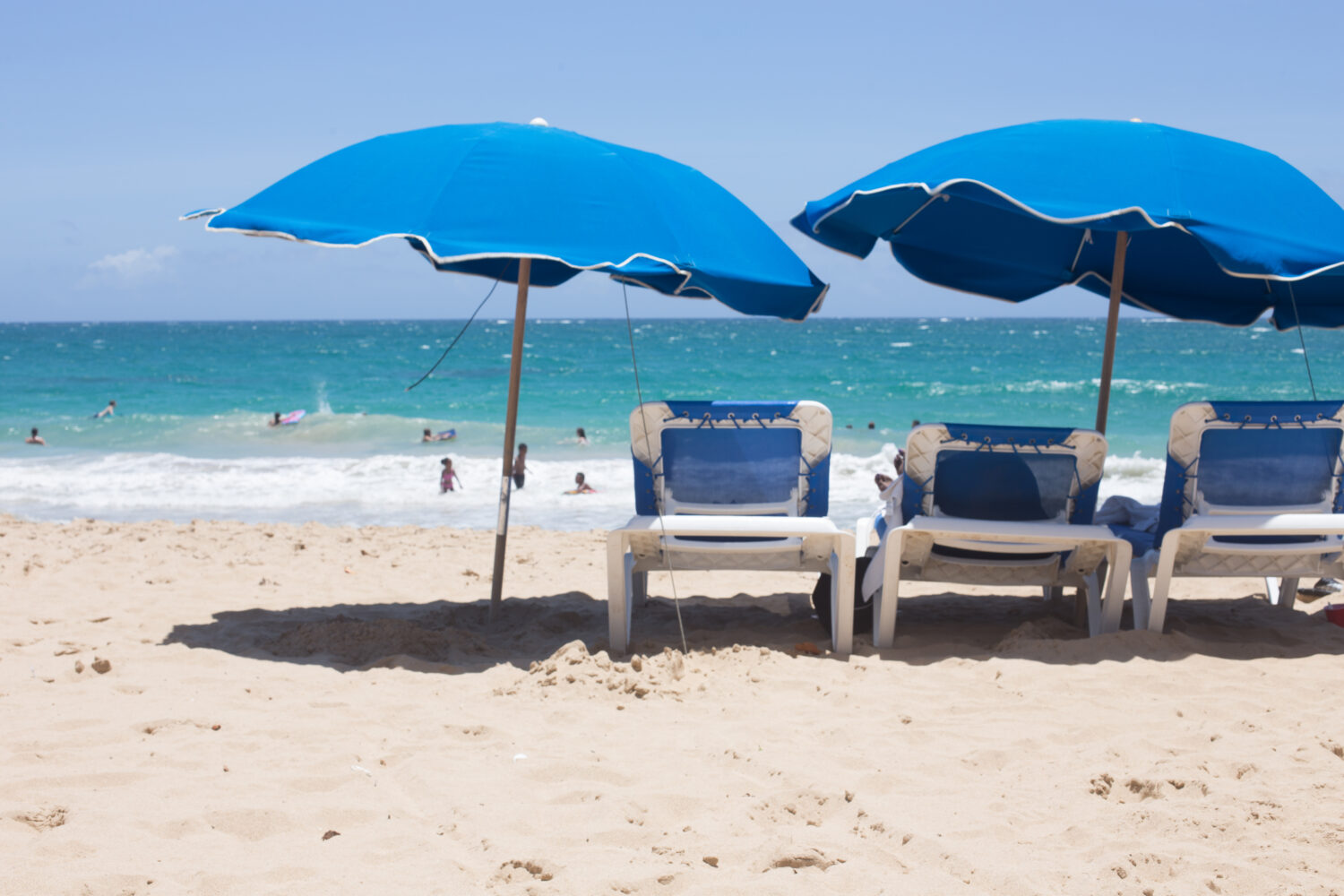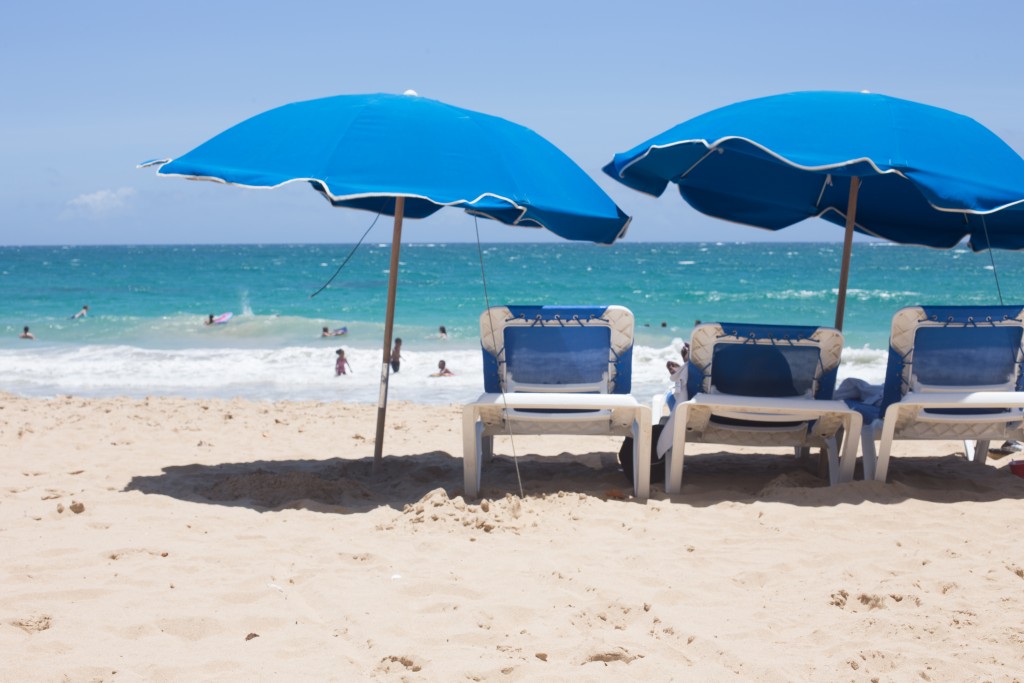 The kids played for hours and hours in the water and on the sands. They have no sense of time when it comes to the beach. Crazy with all the toys and gadgets we have these days, that something God made can be so entertaining.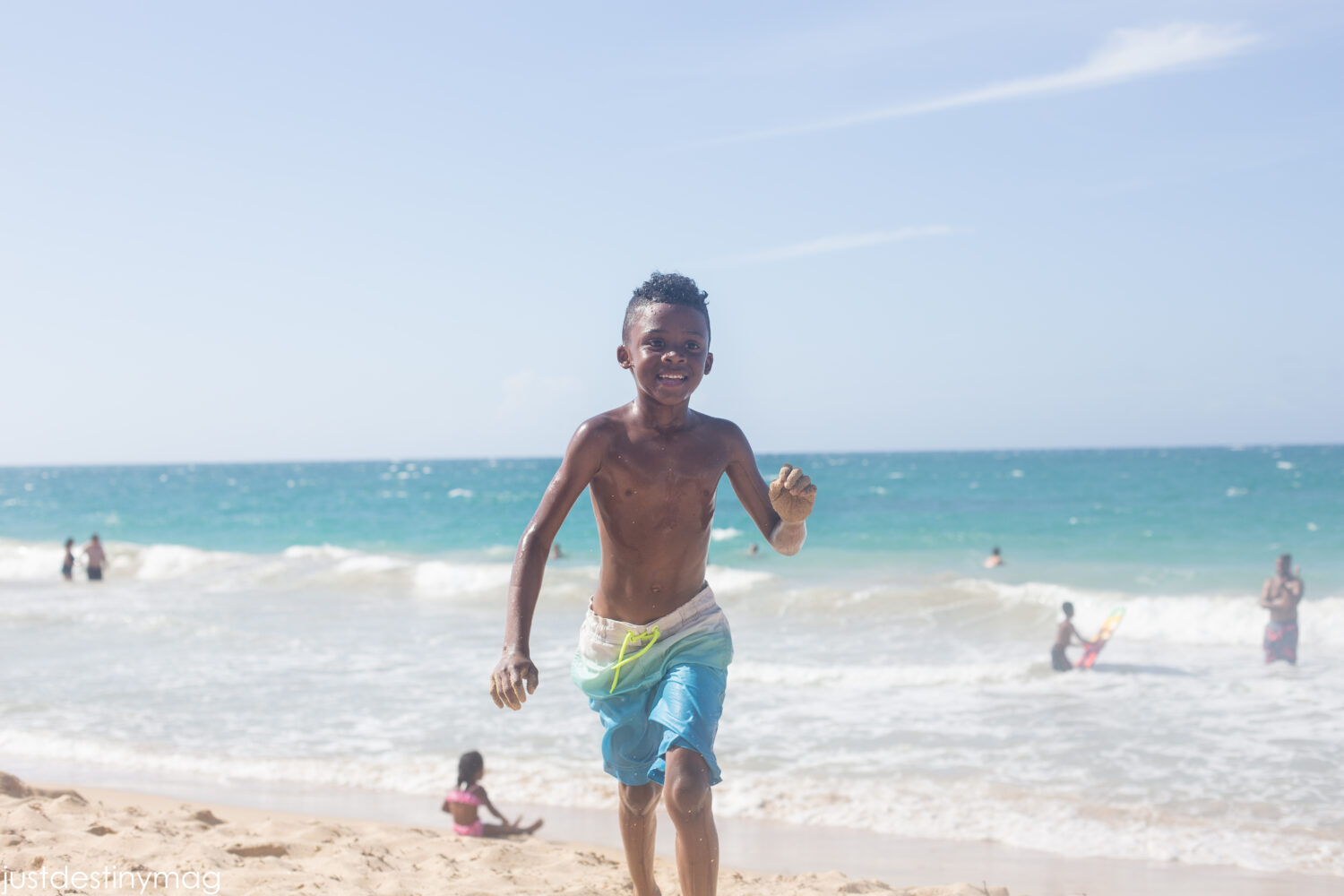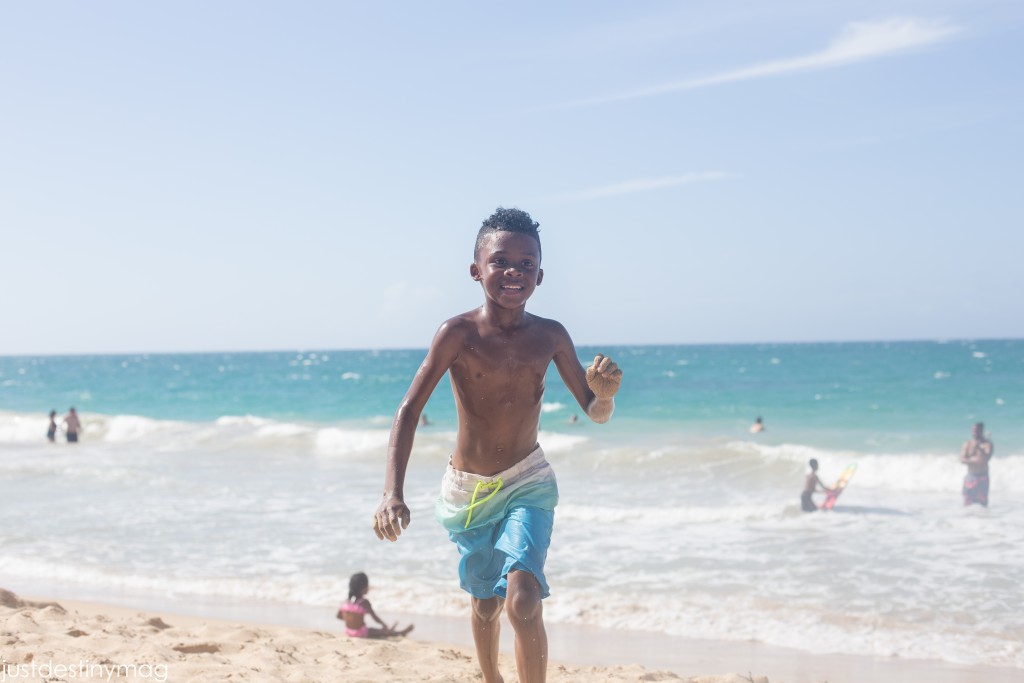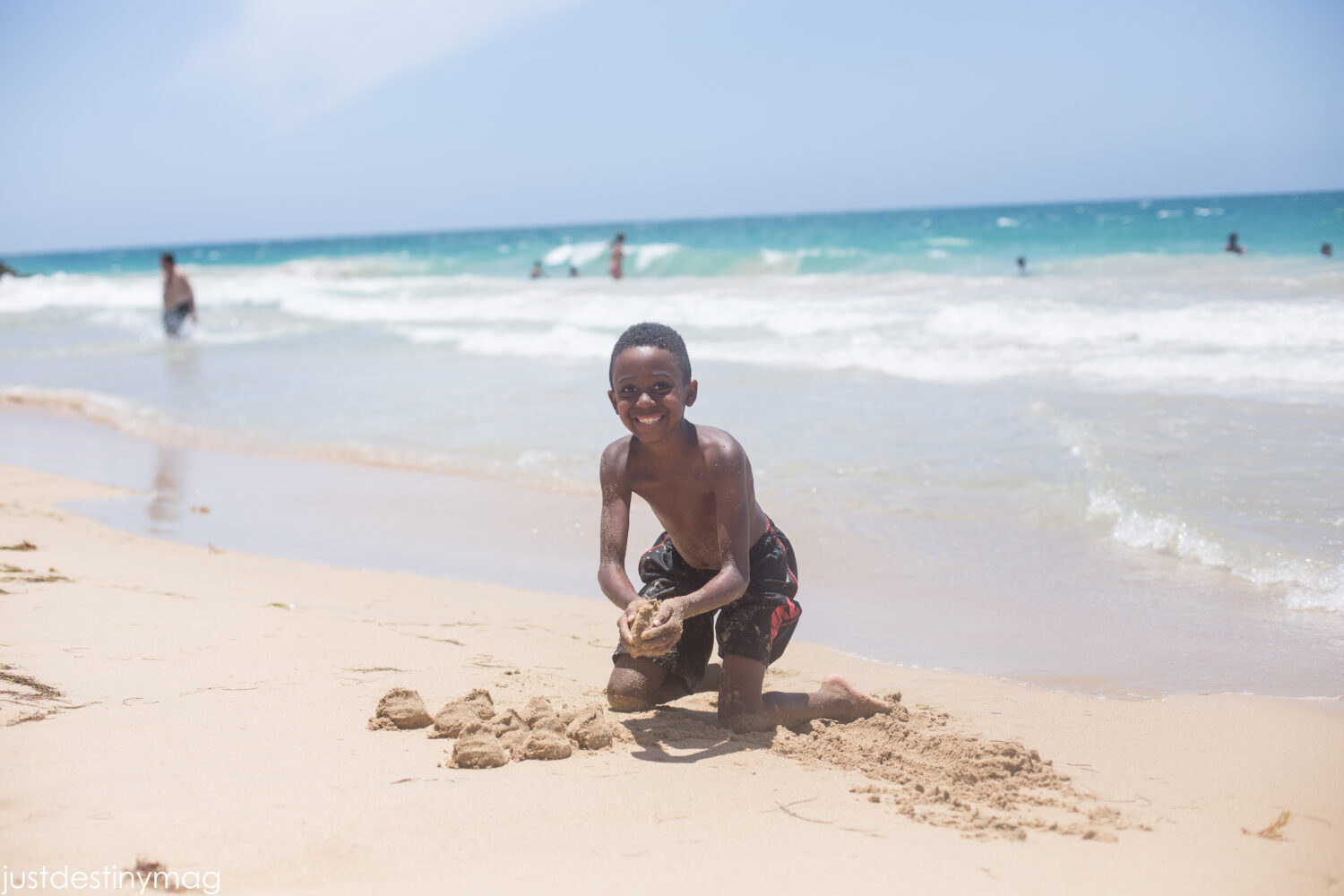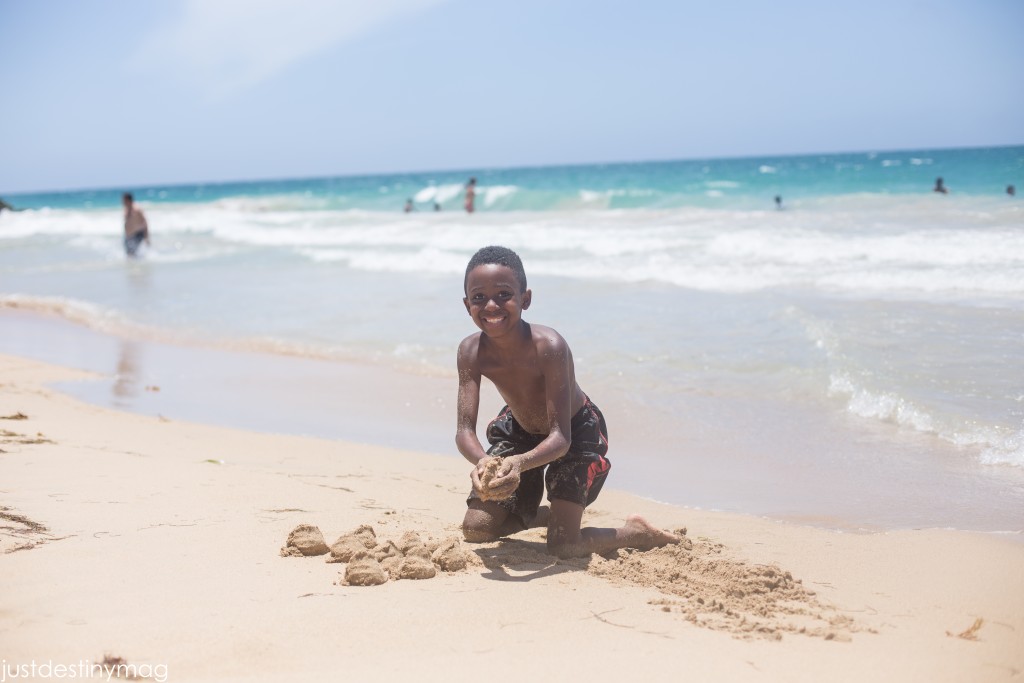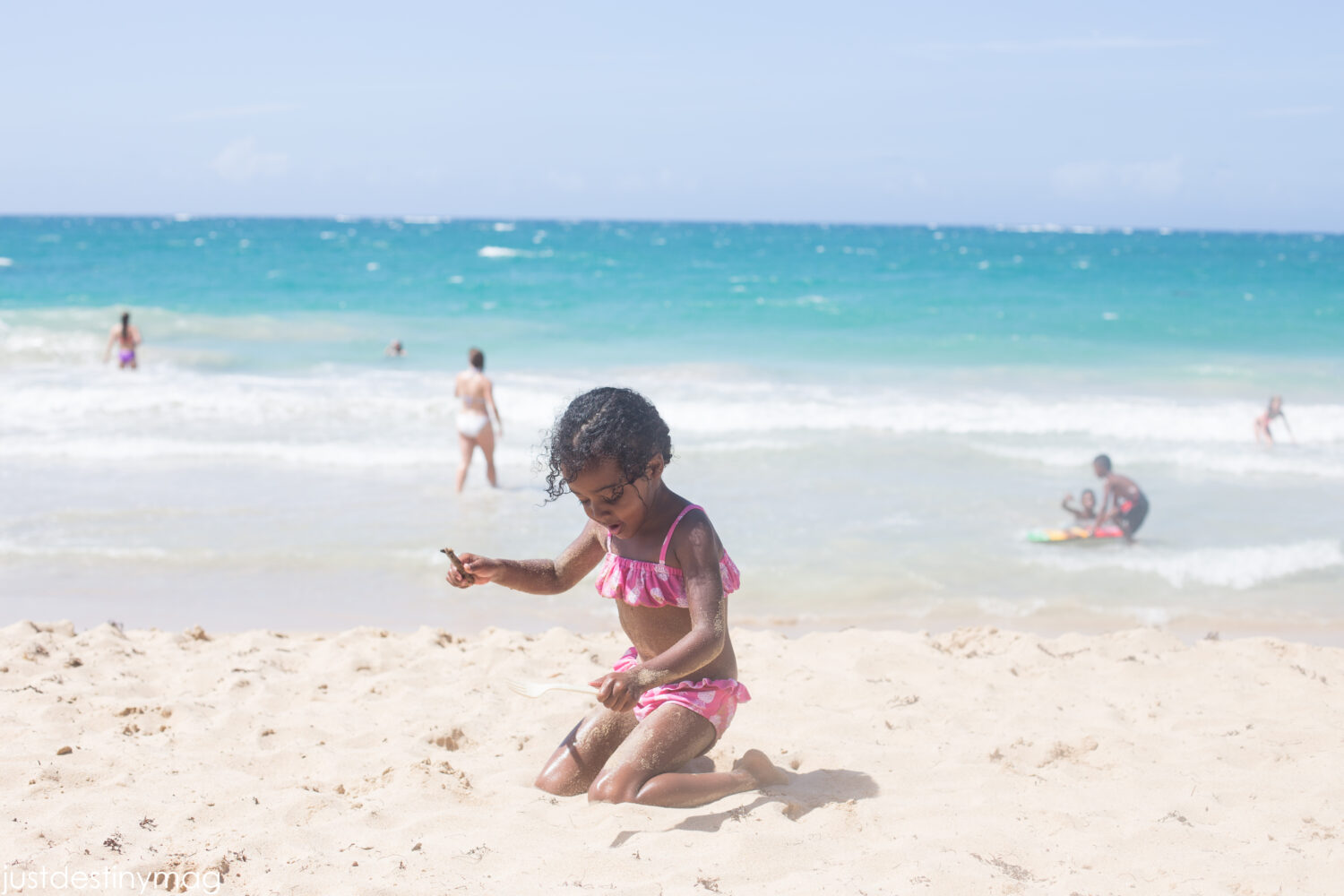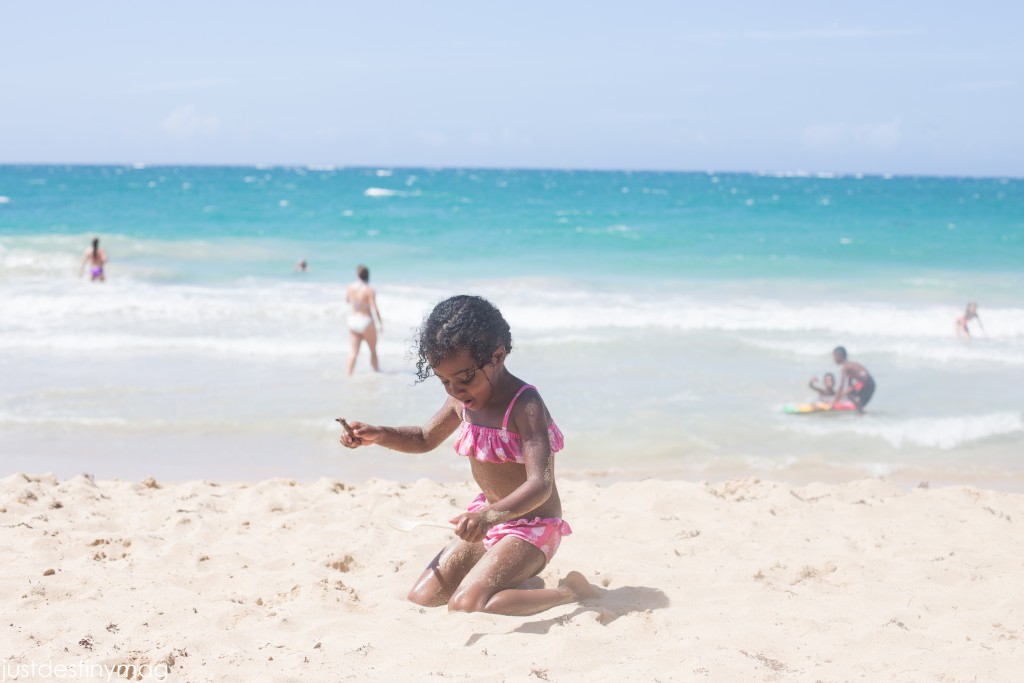 If you love to explore have a tour guide take you around the island. You wont believe how many beautiful secluded beaches there are. PR has so many virgin spots. Untouched by humans and all created by God. This one was about a 15 minute hike but it was so worth it….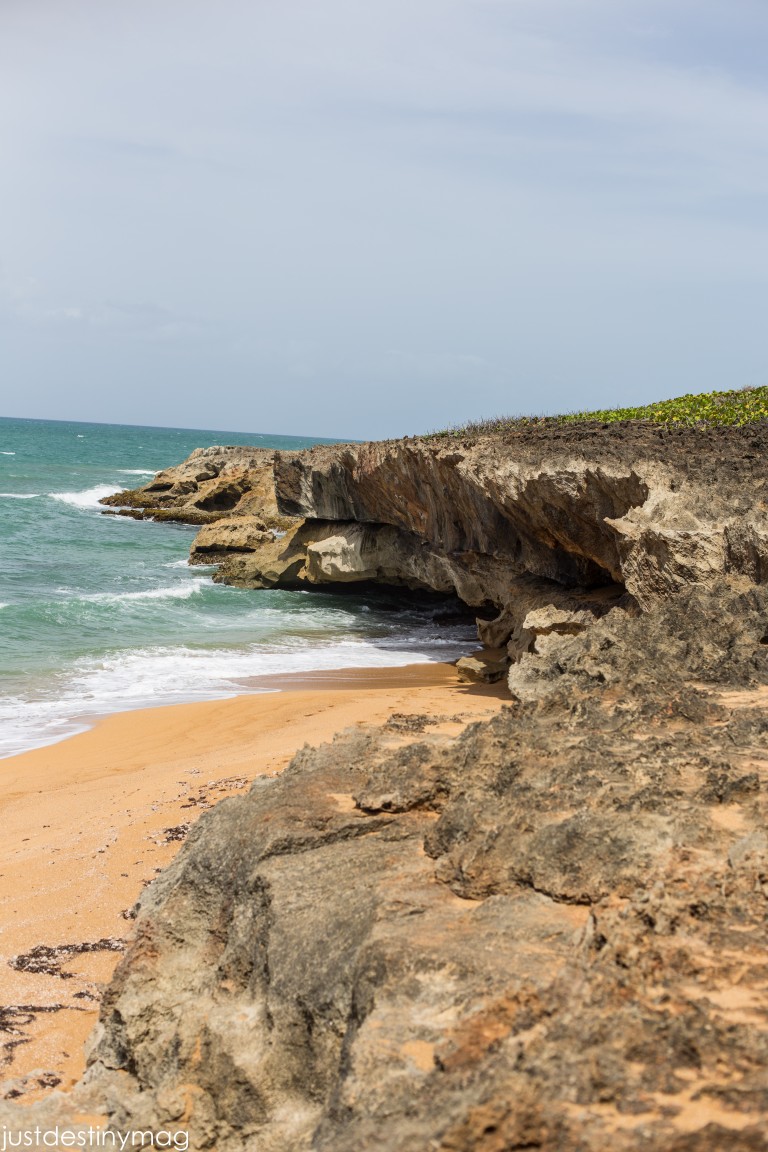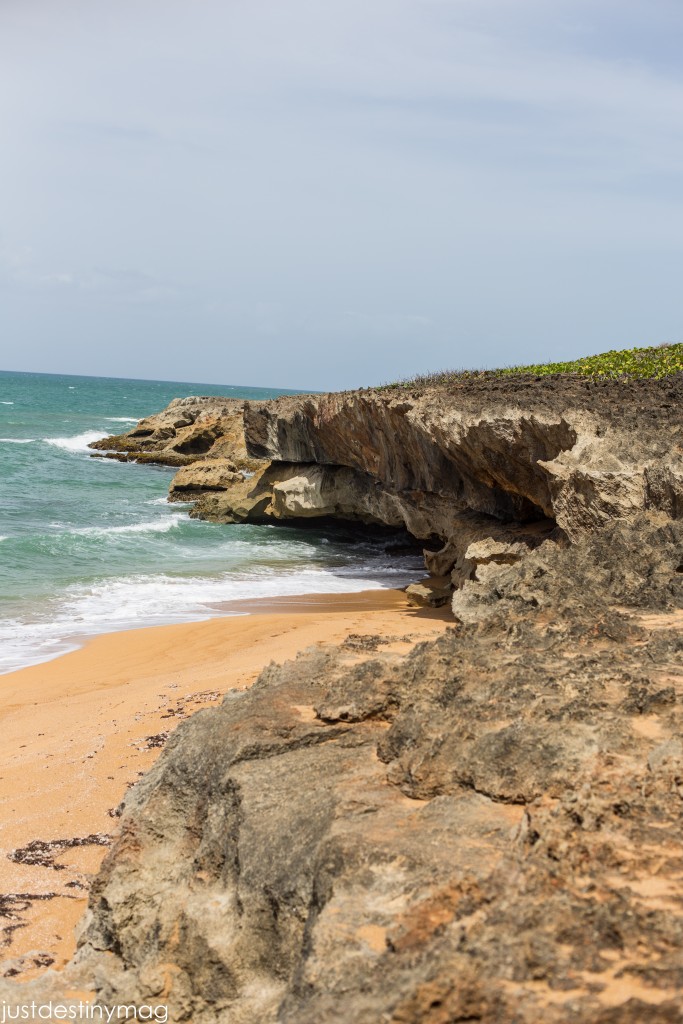 The Food
The best food I had on the island was from the street and from Reggies tias house. We tried a few different restaurants but none of them came close to the venders on the beach streets of the island. Pinchos, pina coladas, empanadillas…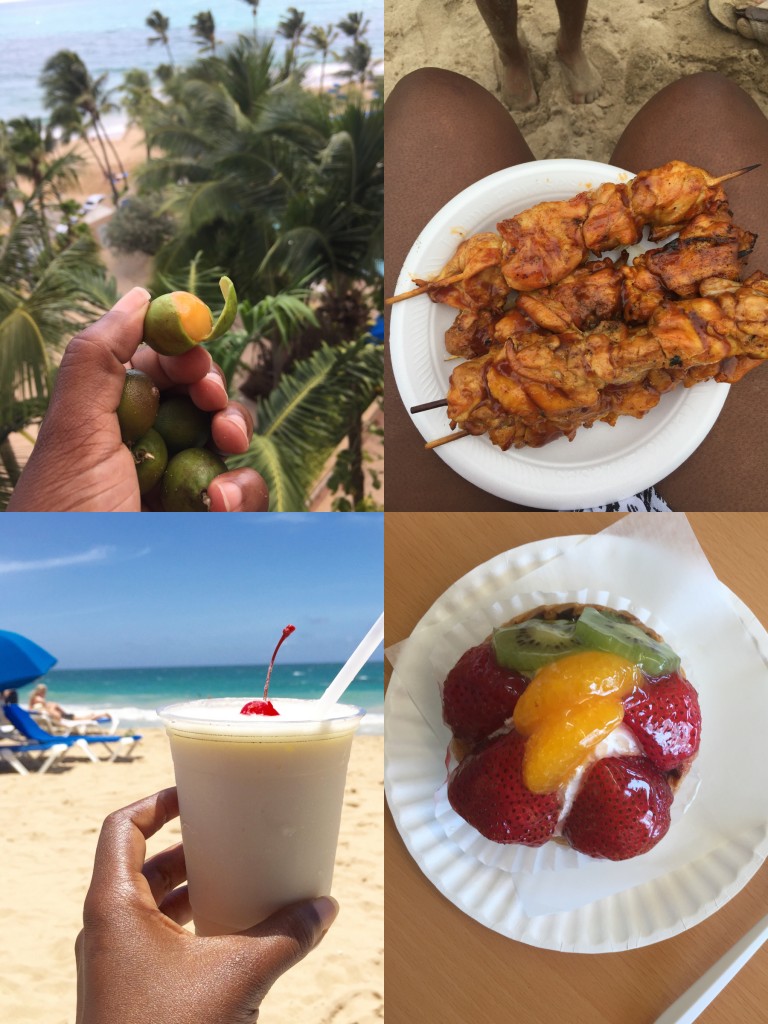 Then his Tia had a get together and the family made all types of Cuban and Puerto Rican dishes…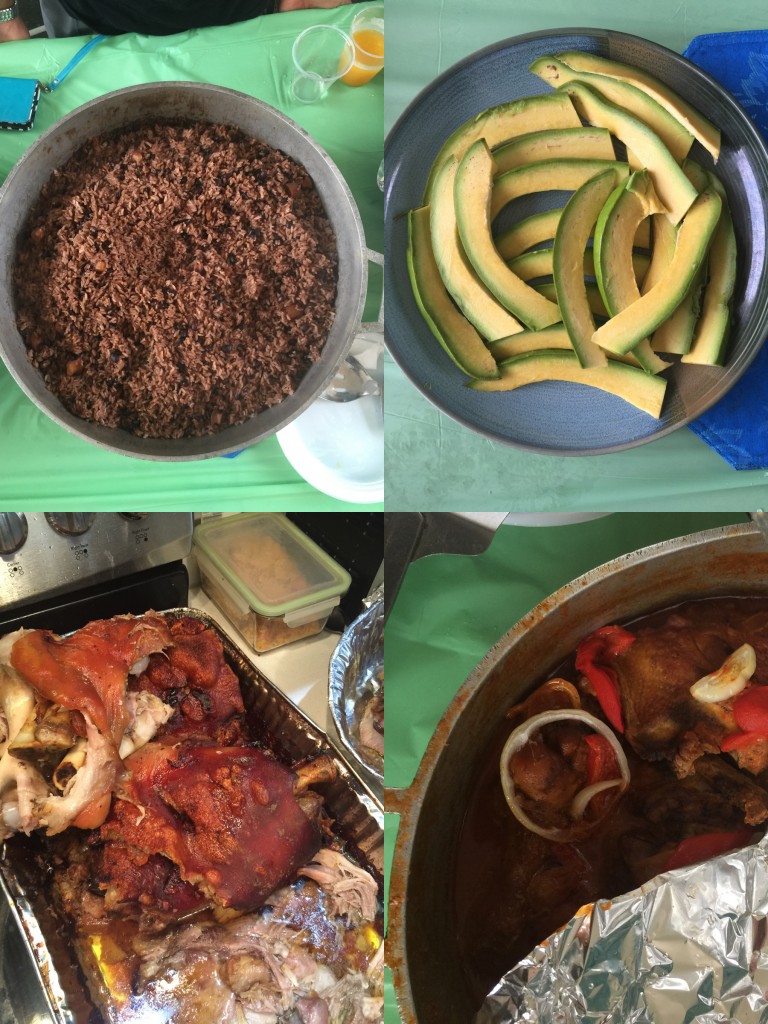 The last time I was here I ate way to many of these donuts. We went on a hunt for them and finally got some about two days before we left. If your ever go, GET THESE DONUTS…soooooo good! It like a Krispy Kreme and Dunkin Donut mashup. Just delicious. This time I wasnt pregnant so I had no excuse to eat the entire box:0)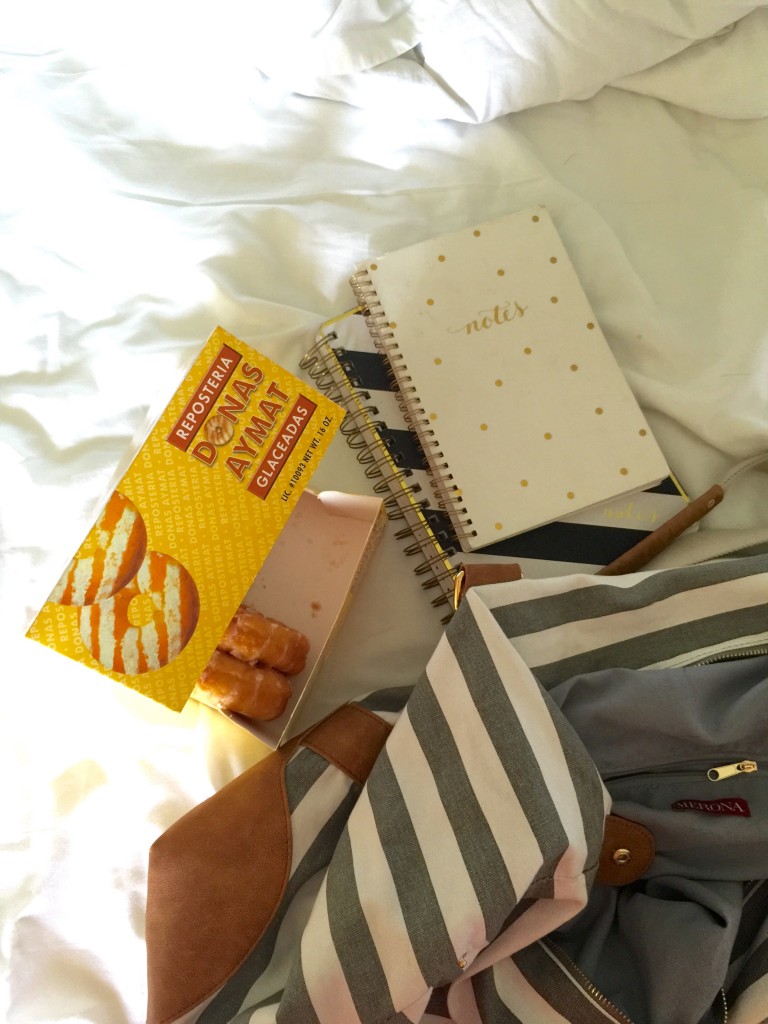 We also enjoyed some local fruit from the stands. I tried to take some back with us but they caught me and my mangos before I checked my bag…lol!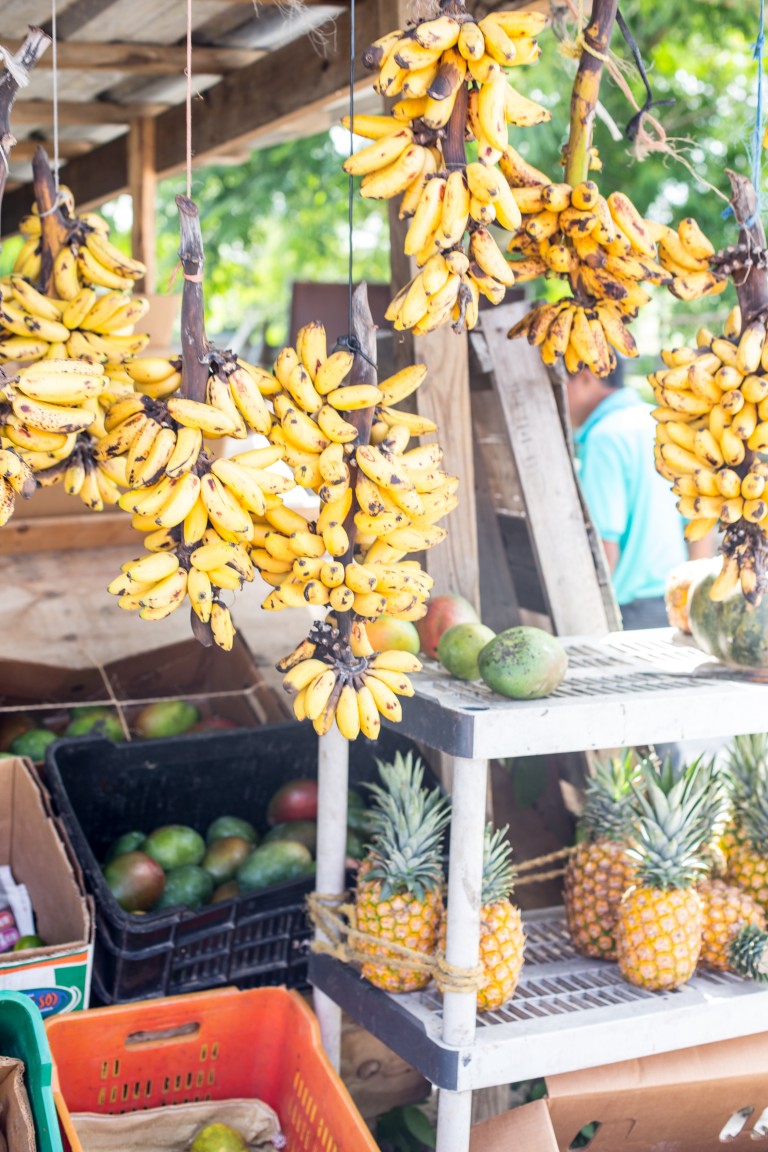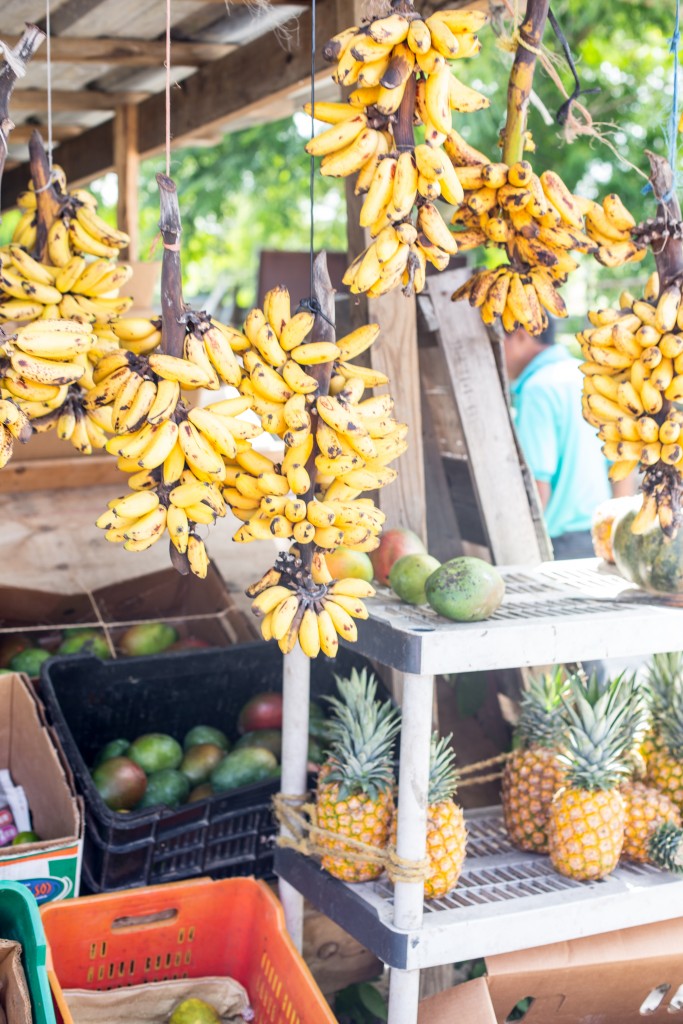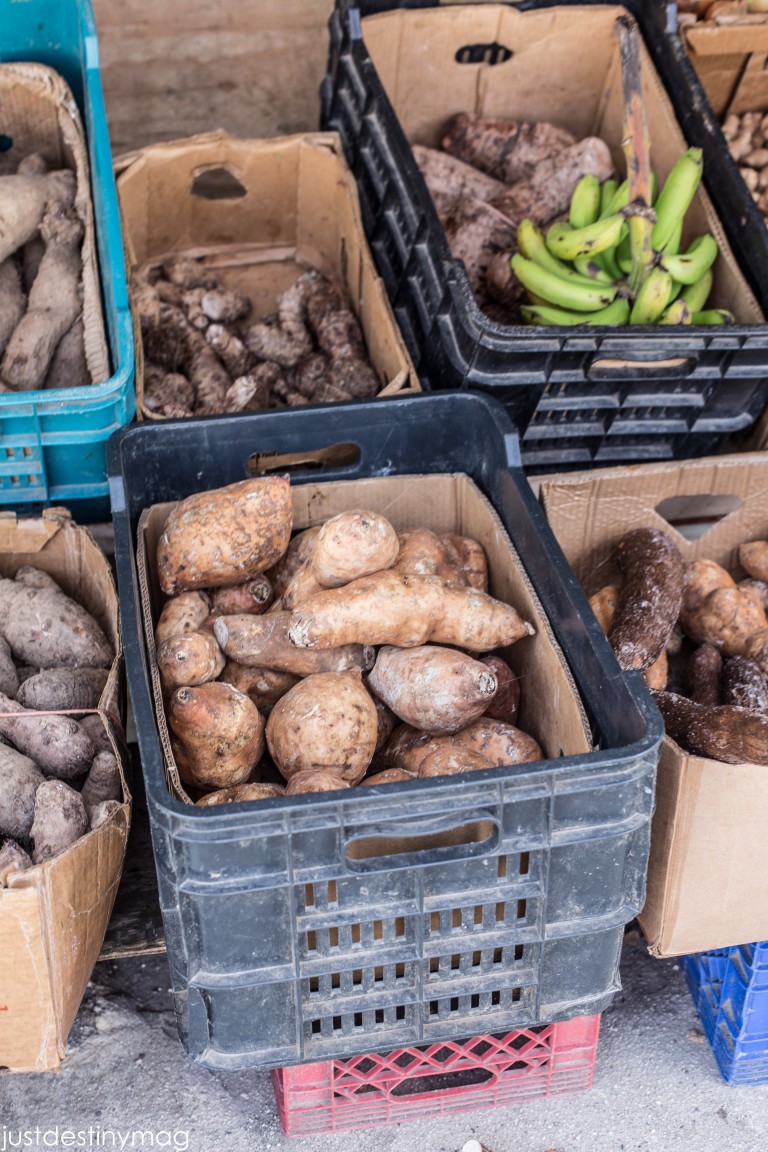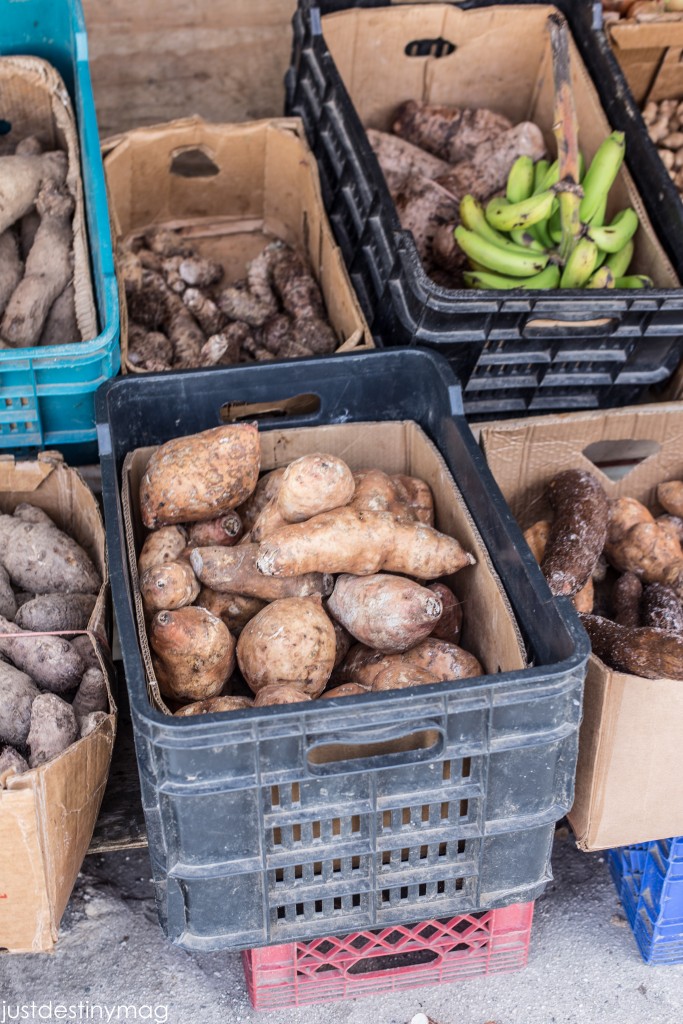 Old San Juan
We spent half a day in San Juan by catching the free trolley. We explored the forts, did a little shopping, ate and of course I snapped plenty of photos of the neighborhoods. Colorful homes are just something you don't see in Phoenix!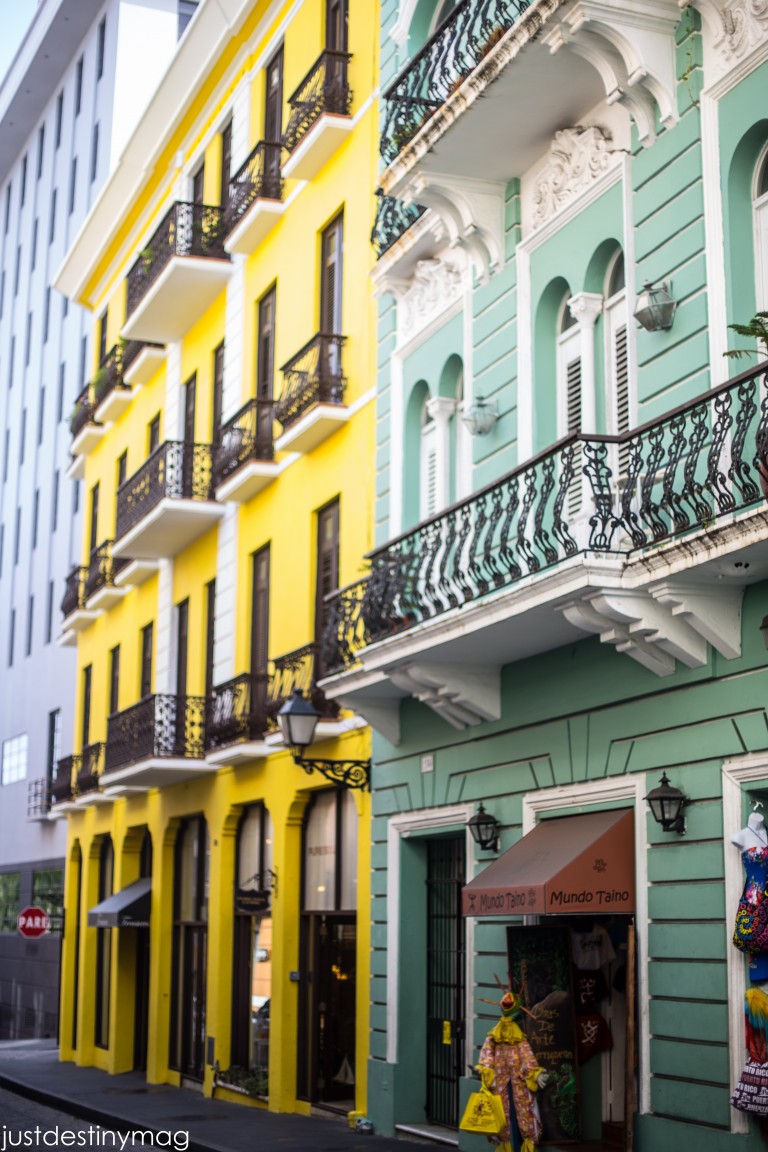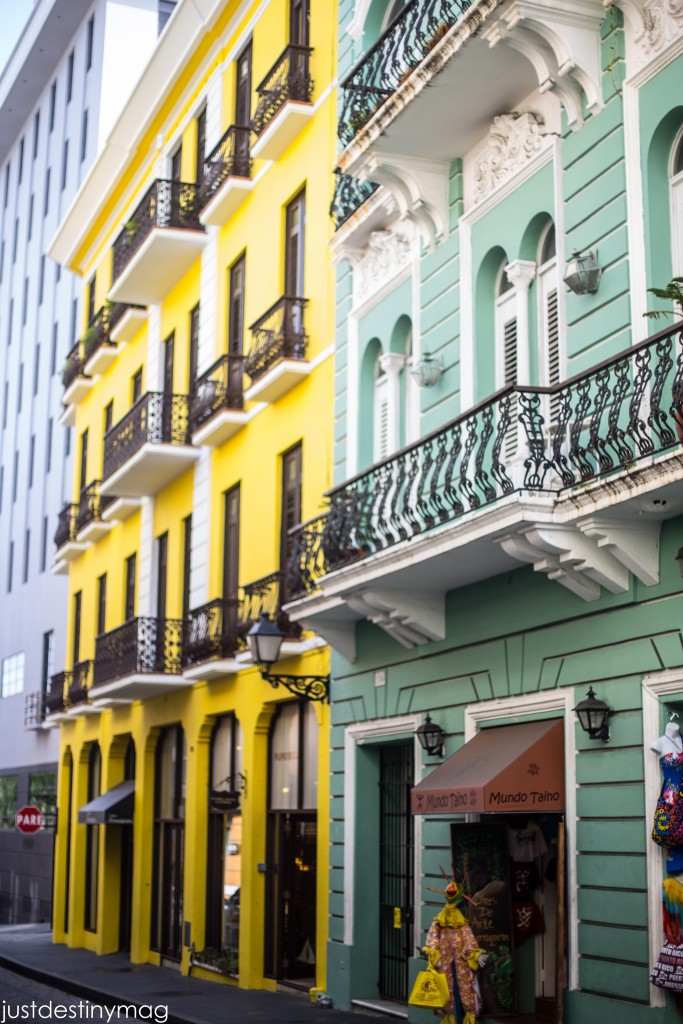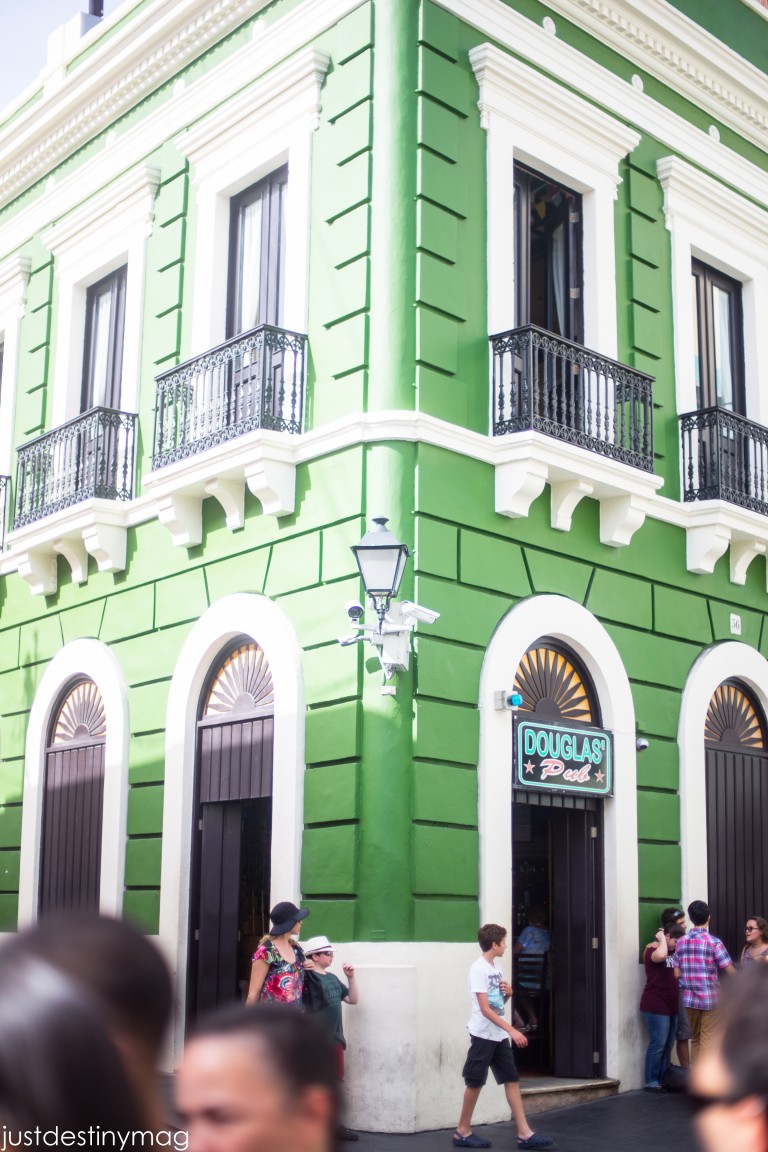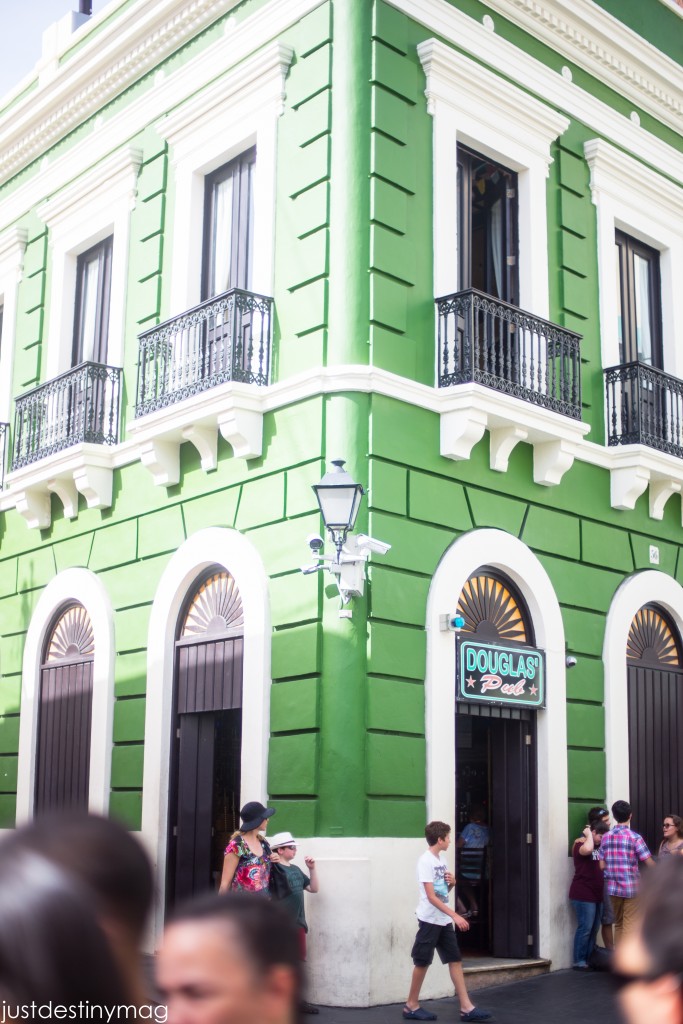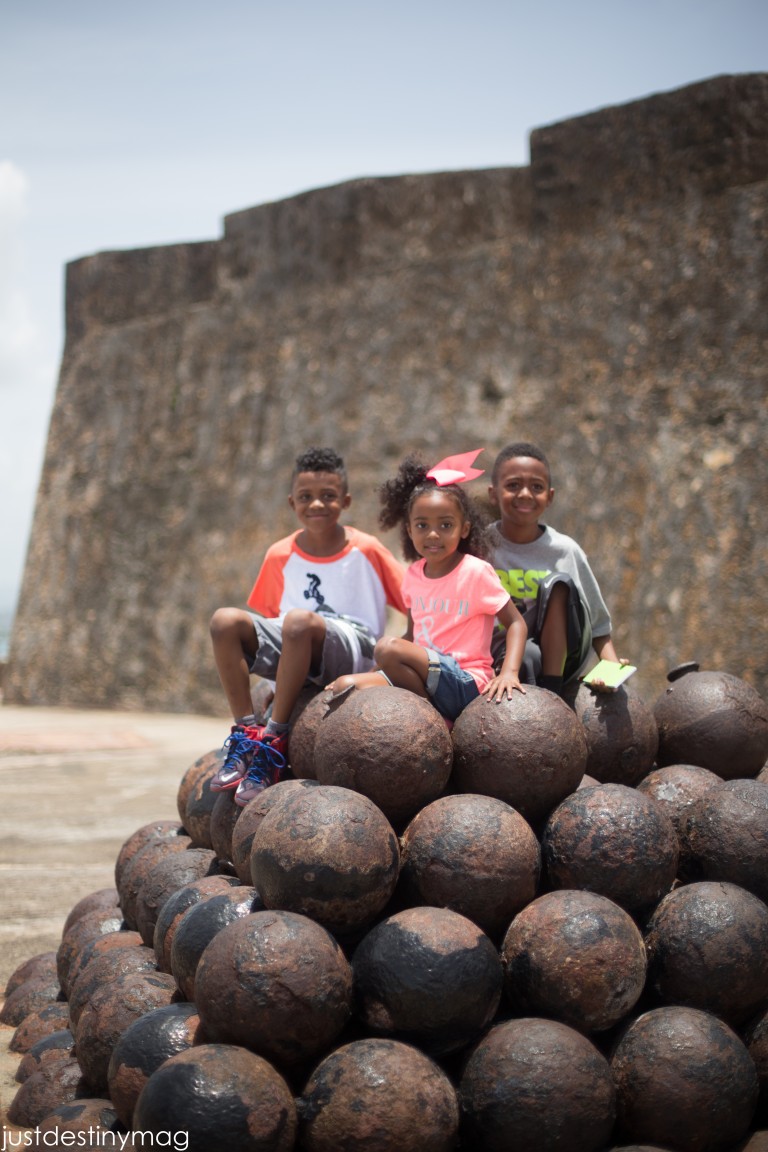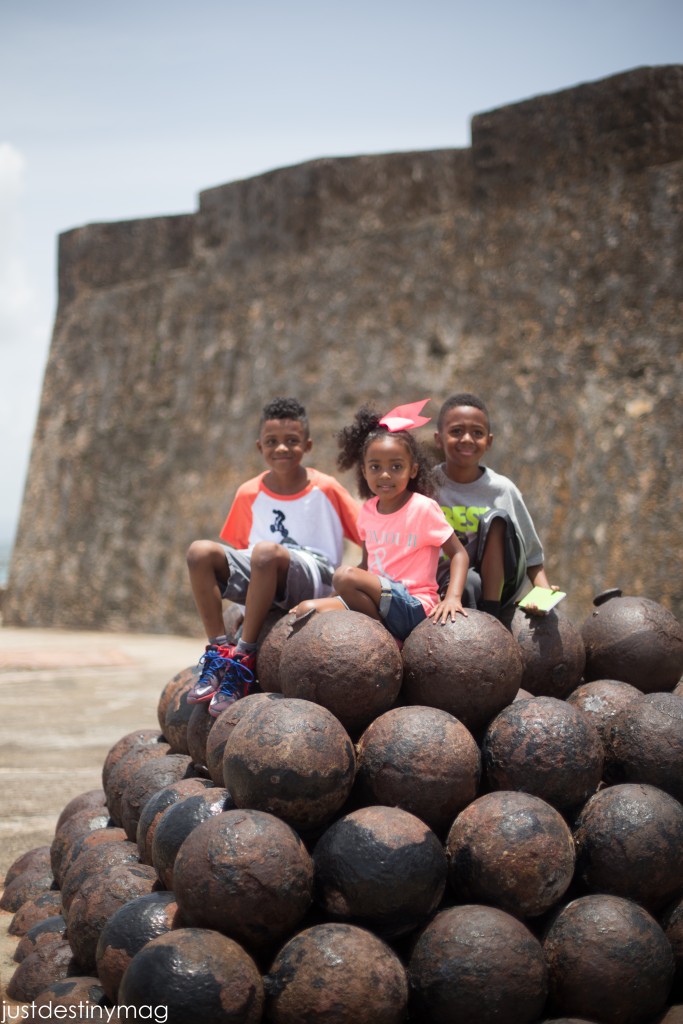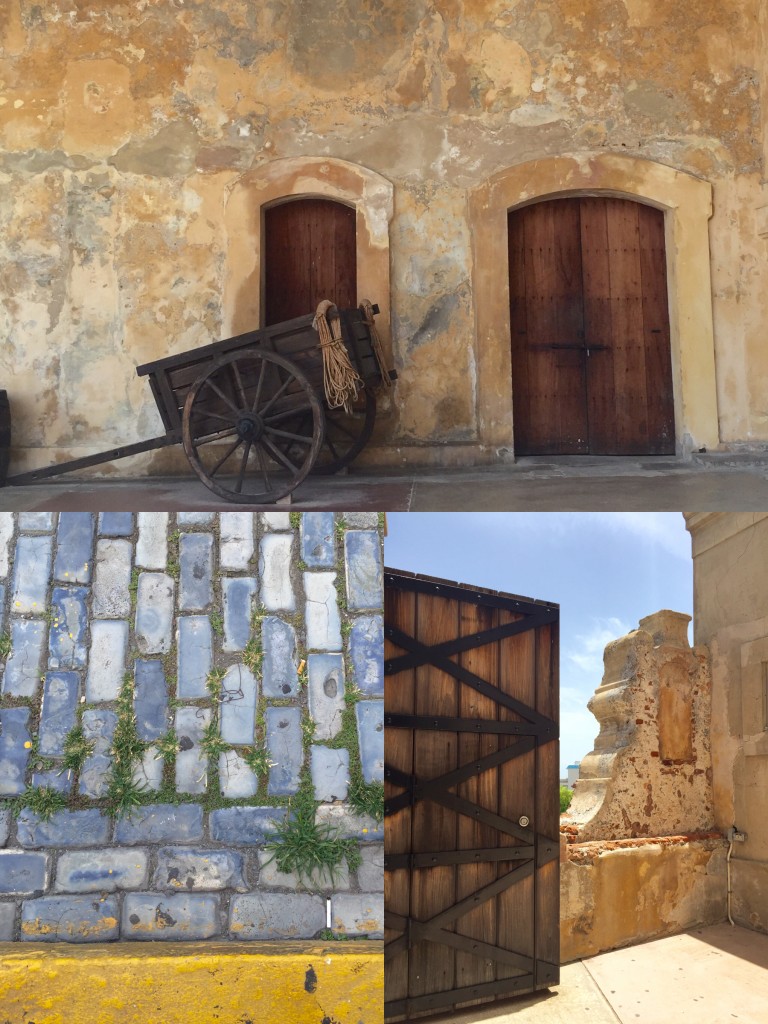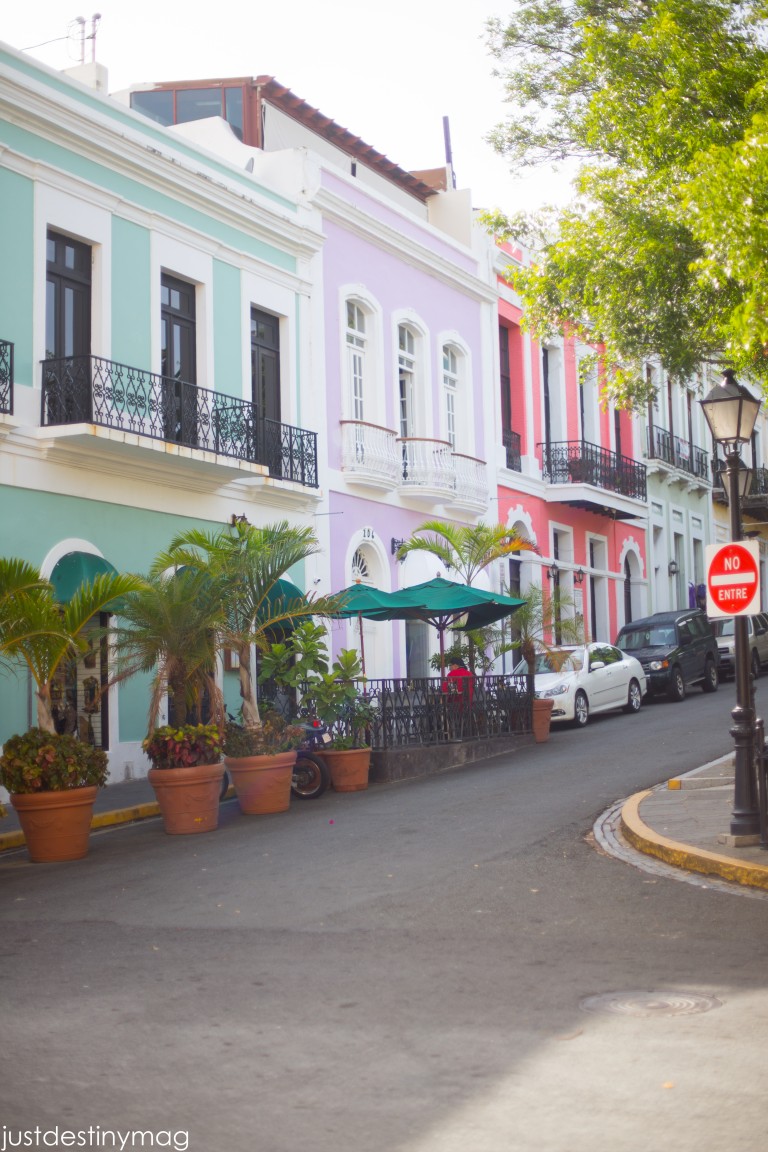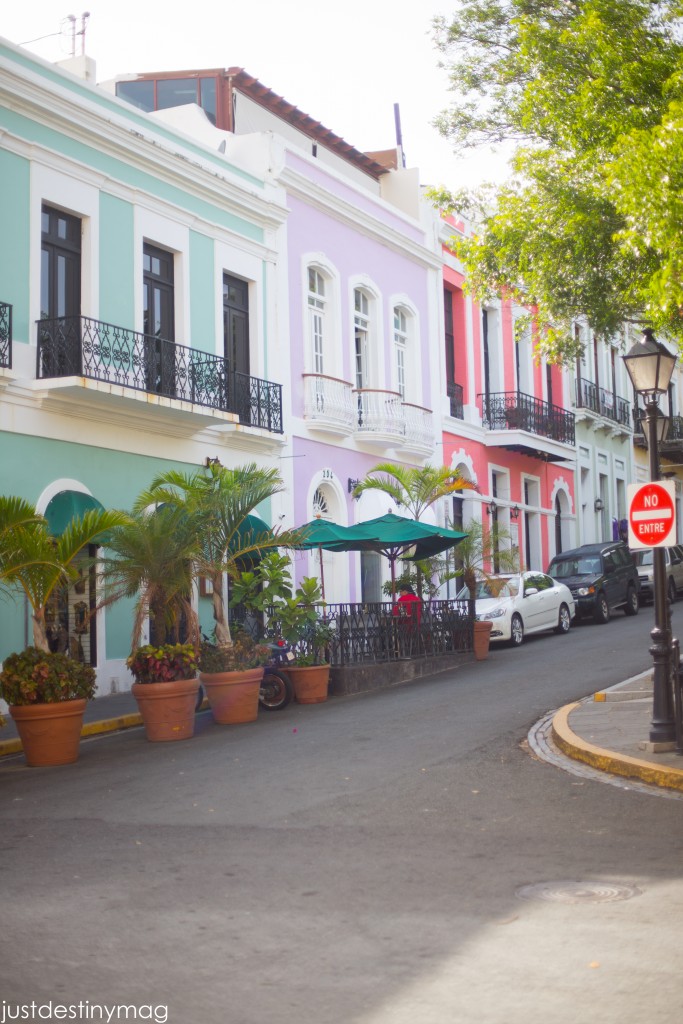 El Yunque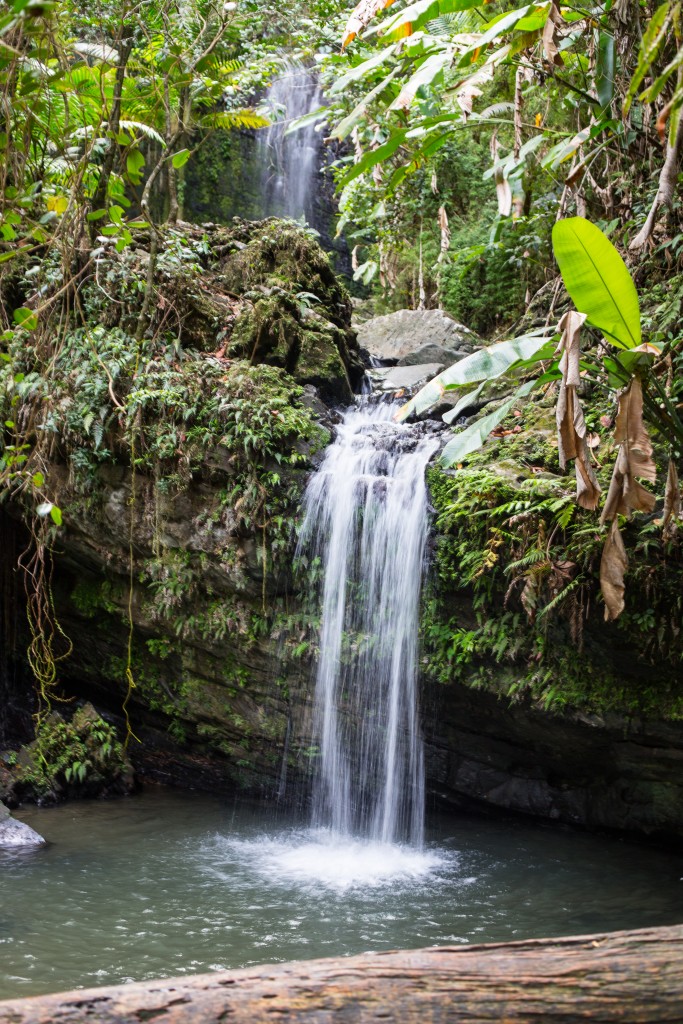 Visiting the El Yunque rain forest was definitely the most memorable part of our trip. I really don't know how to explain being apart of a place like this. We took a little hike off the road with the kids and my parents and although it was steep, it wasn't difficult at all for them. Even though it looks a little intimidating at first:0)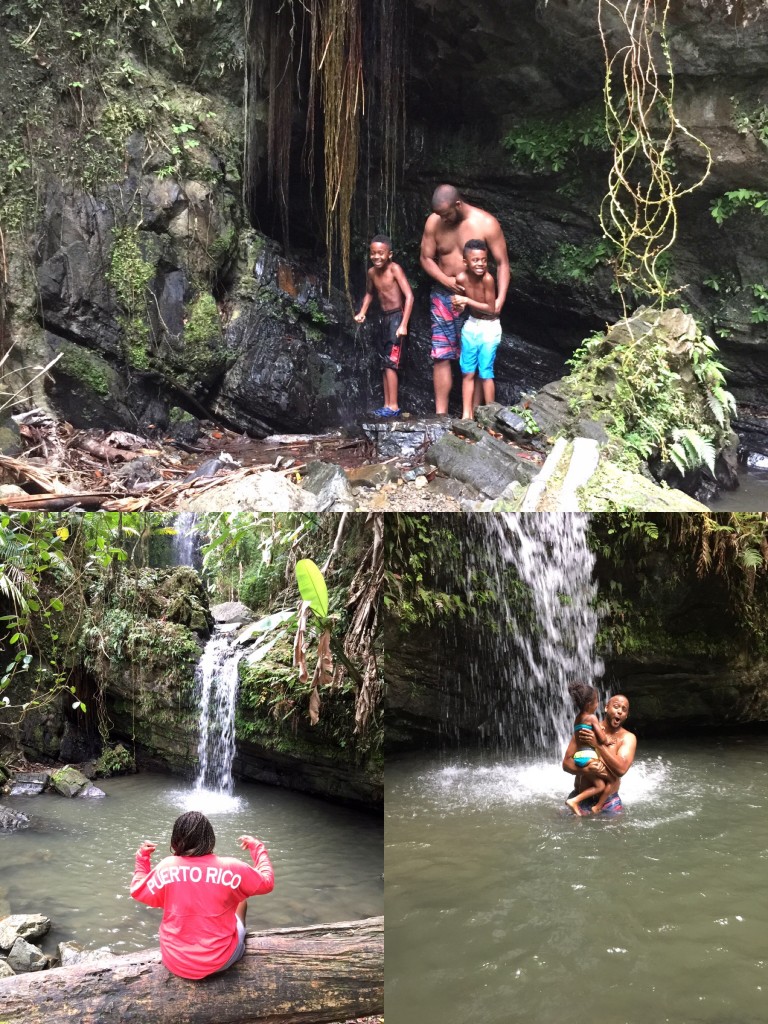 The water was FREEZING cold so I stayed out but the kids and Reggie were all game. Brave souls they are. Reggie kept trying to explain the experience he had with the fresh water and being in something so pure, I'm pretty sure he had what we like to call a meeting with Jesus..lol. I totally get it though. I get so emotional and overwhelmed anytime I see all of these beautiful gifts in nature♥
[line]
Like I said my hubby is from here so he knew how to get us around for the most part, BUT if you're planing your own trip, I would suggest using these resources!
[su_button url="http://www.mypuertoricoexperience.com/puerto-rico-travel-tips/" target="blank" style="flat" background="#f71090″ size="6″ center="yes" radius="20″ icon="icon: heart"]My Puerto Rico Experience! [/su_button]
[su_button url="http://www.puertoricodaytrips.com/" target="blank" style="flat" background="#f71090″ size="6″ center="yes" radius="20″ icon="icon: heart"]Puerto Rico Day Trips [/su_button]
The summer is quickly coming to an end! As you know I stay at home with the kids so I've been busy keeping them busy! But look for things to pick back up on the blog soon!! I love sharing during the fall and winter seasons!