My blog buddies and I had a great time creating this amazing party last week! With the new Star Wars movie: The Force Awakens, coming out next week, we thought this would be such a great idea!
For this party we all pitched in with our different talents are created a super fun party! Scroll below for links to tutorial. pictures and more!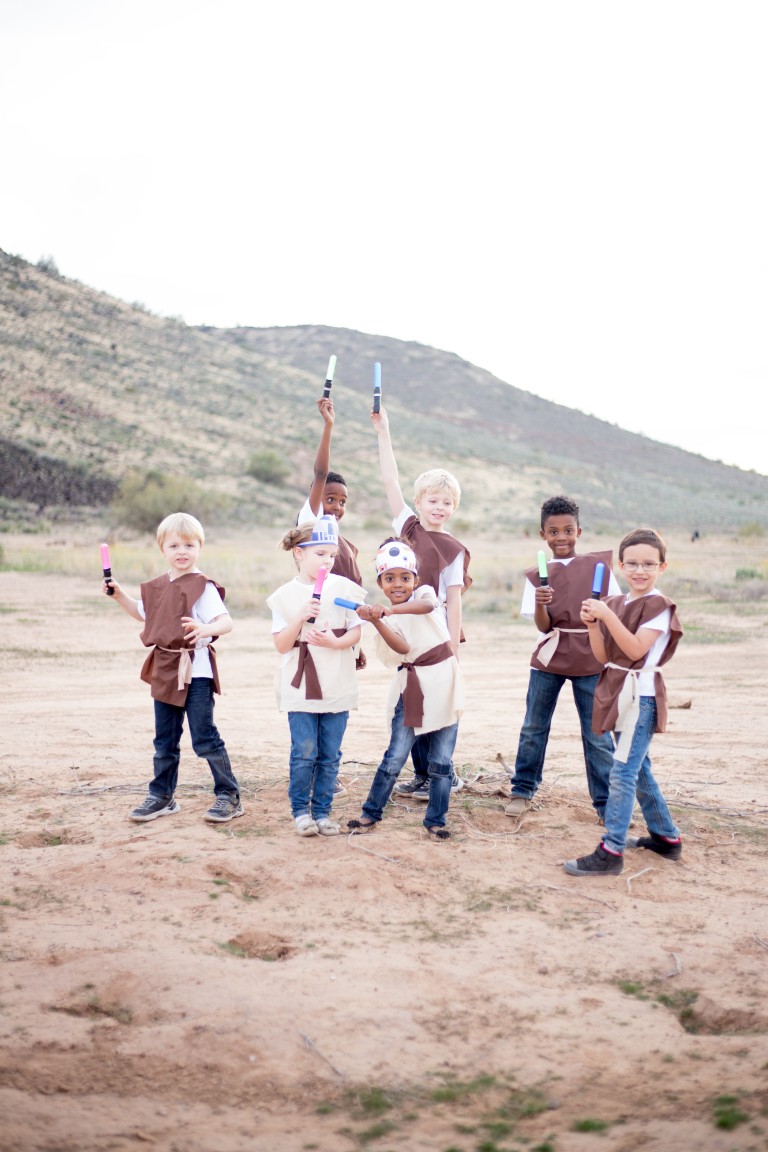 Then entire theme of the party was centered around a movie night! Allison from All for the Boys set up a projector and some awesome DIY seating to enjoy it in style!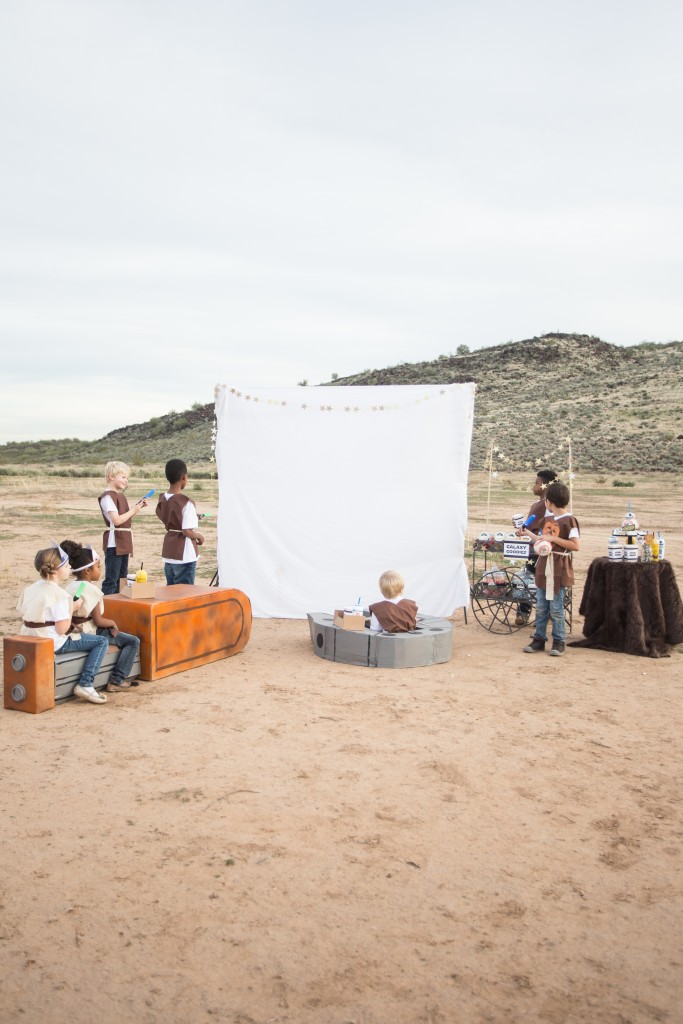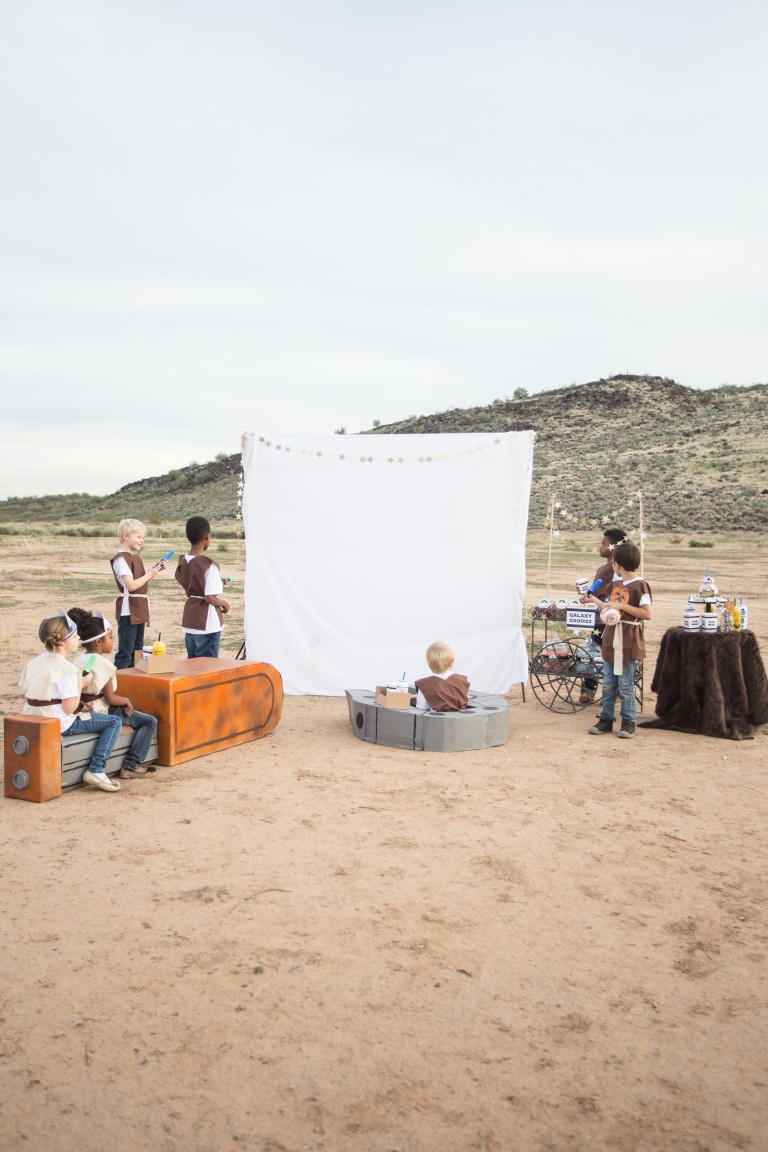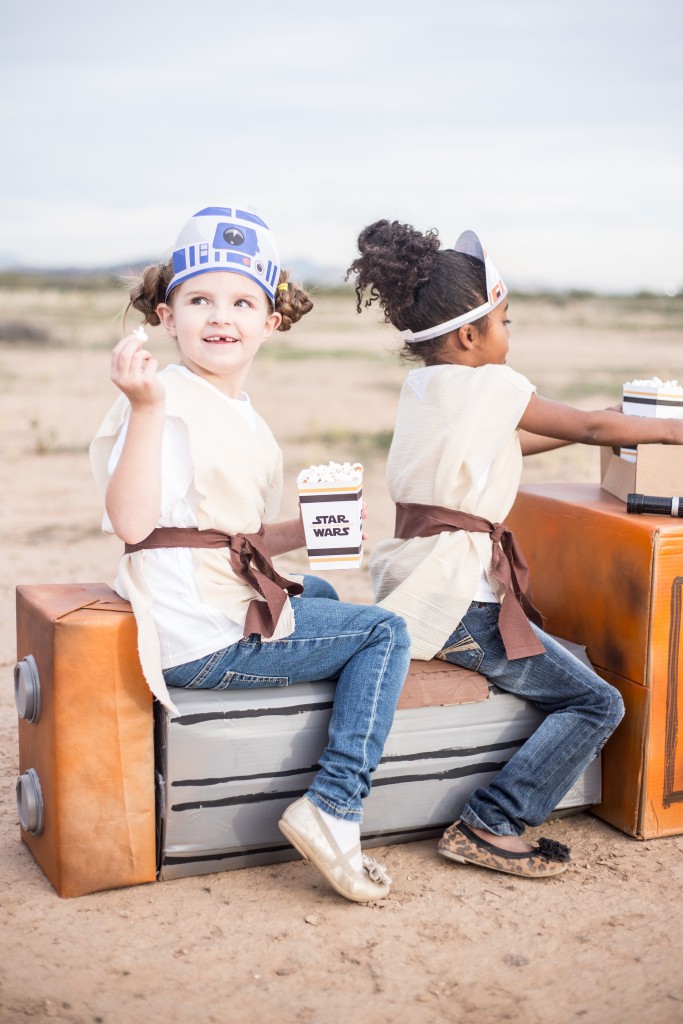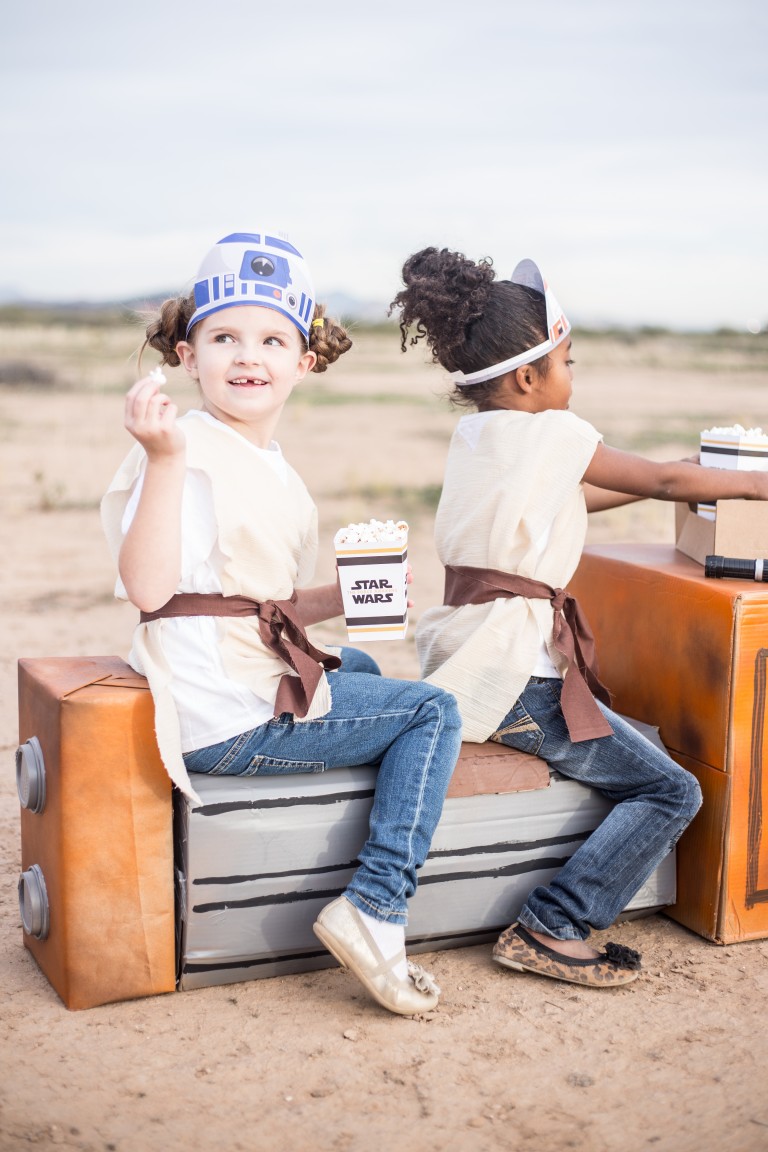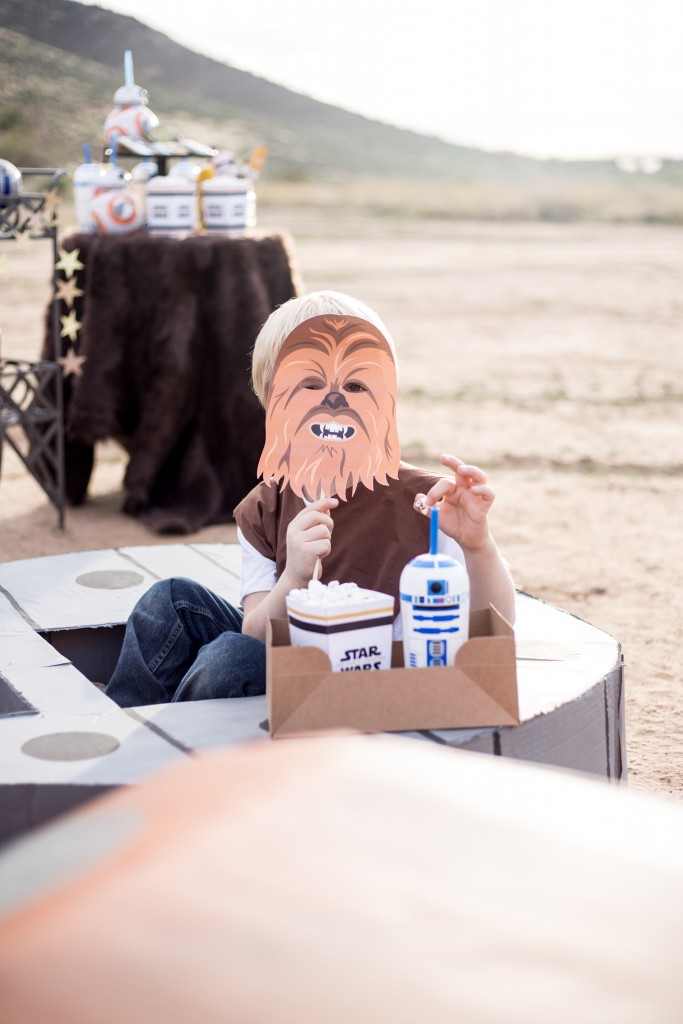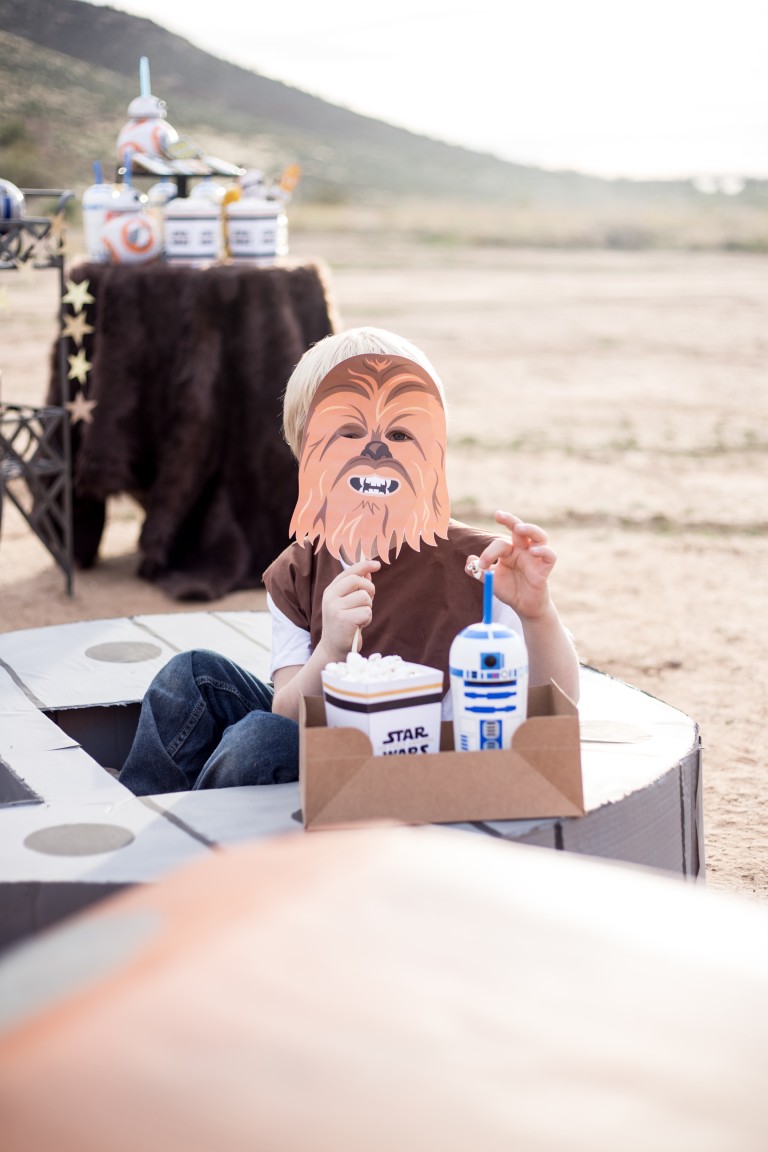 Galaxy goodies were set up by Vanessa on a little cart along with some delicious treats with the most clever names! Popcorn, candies and cookies from the Baked Equation were all on the spread!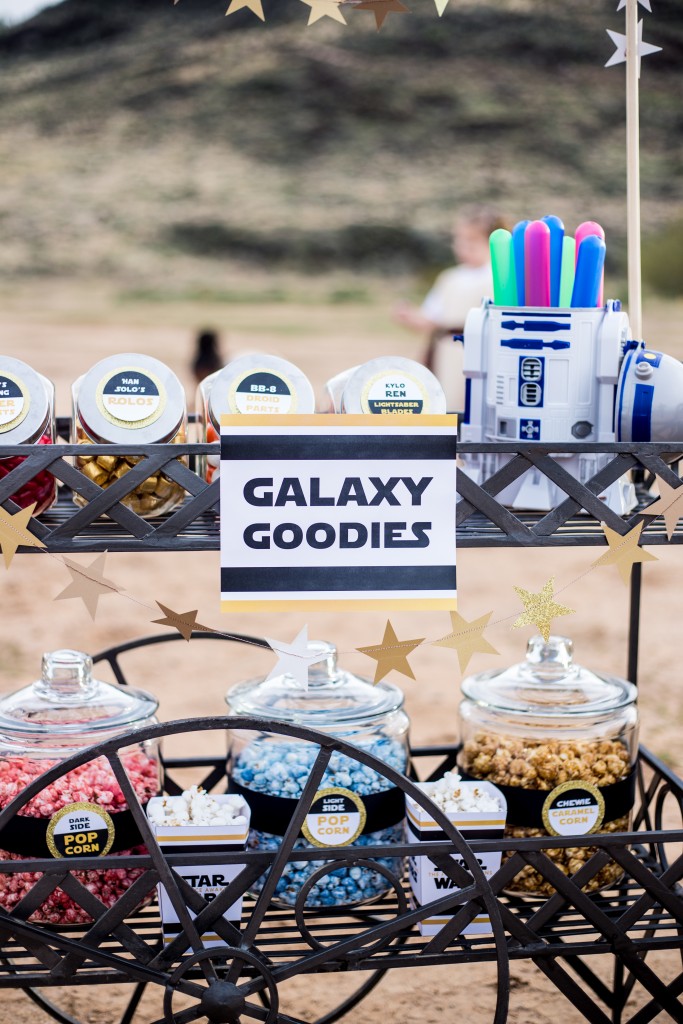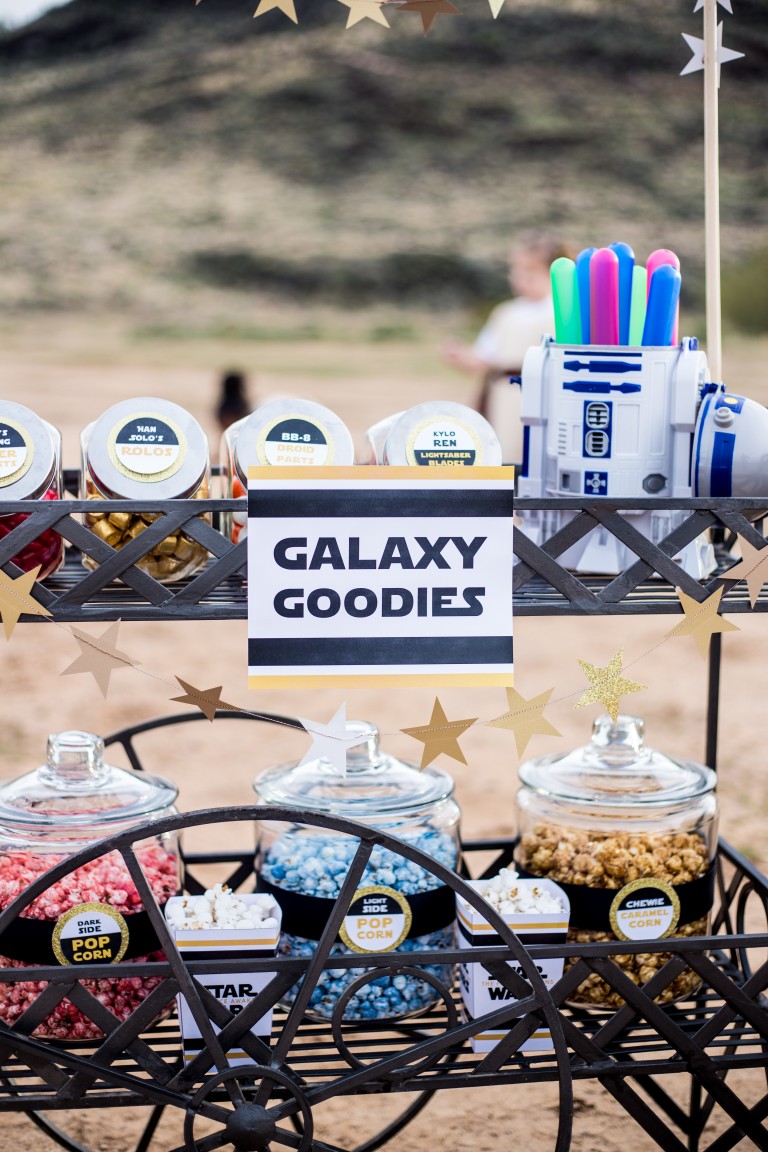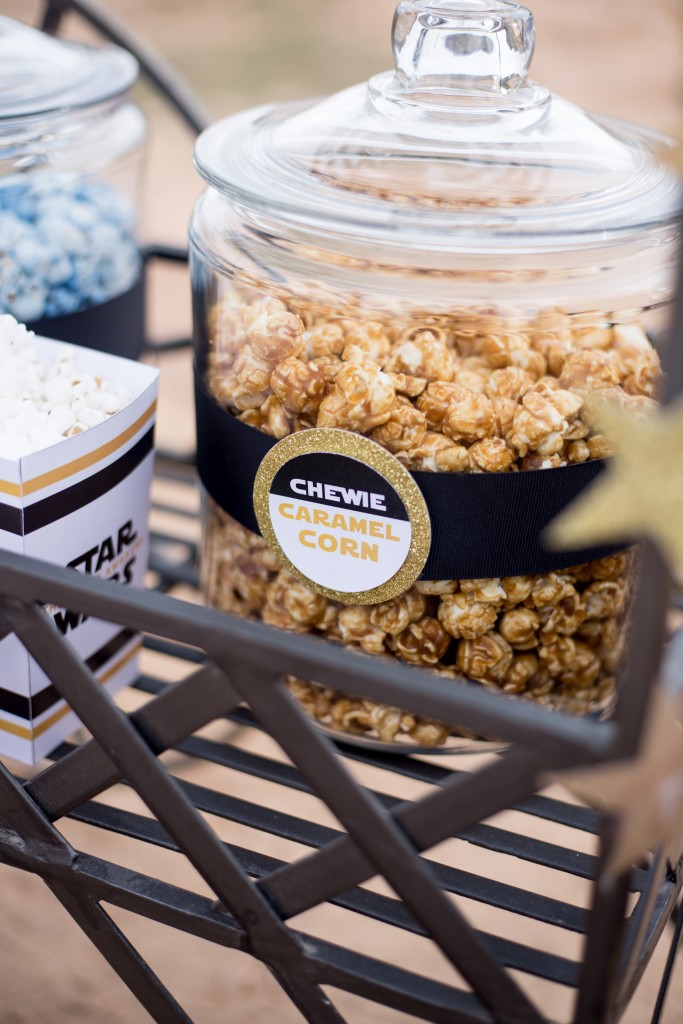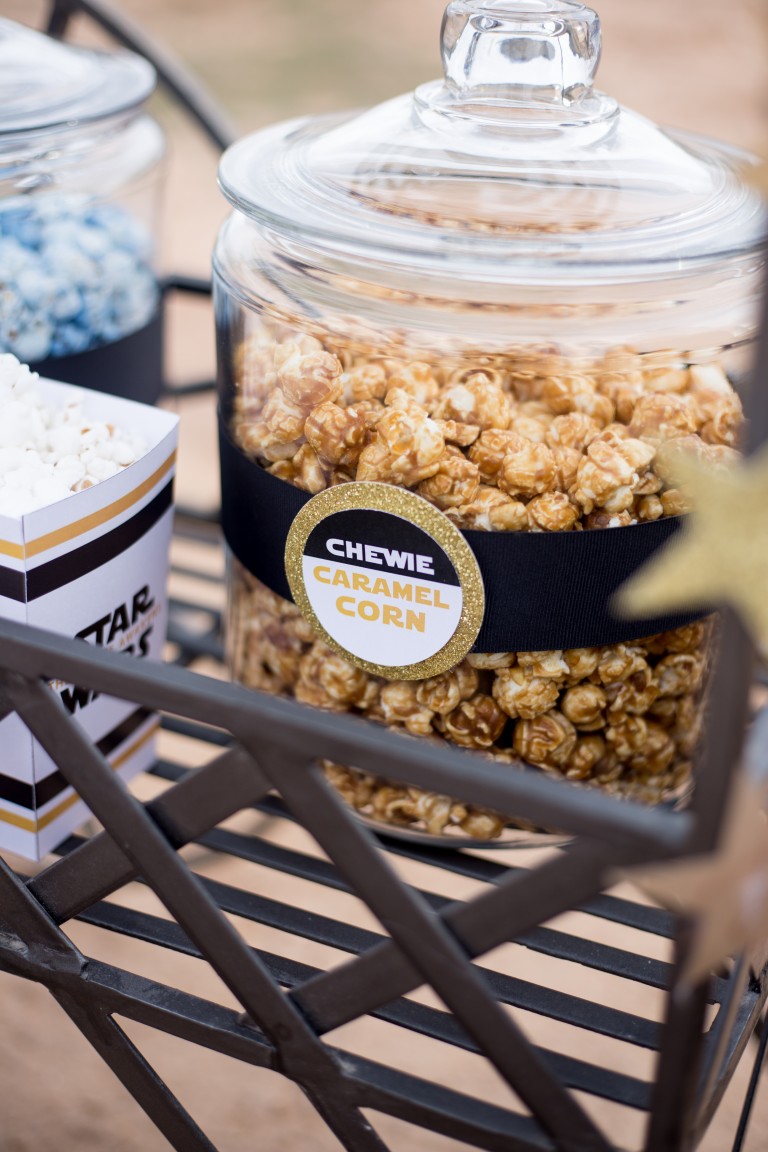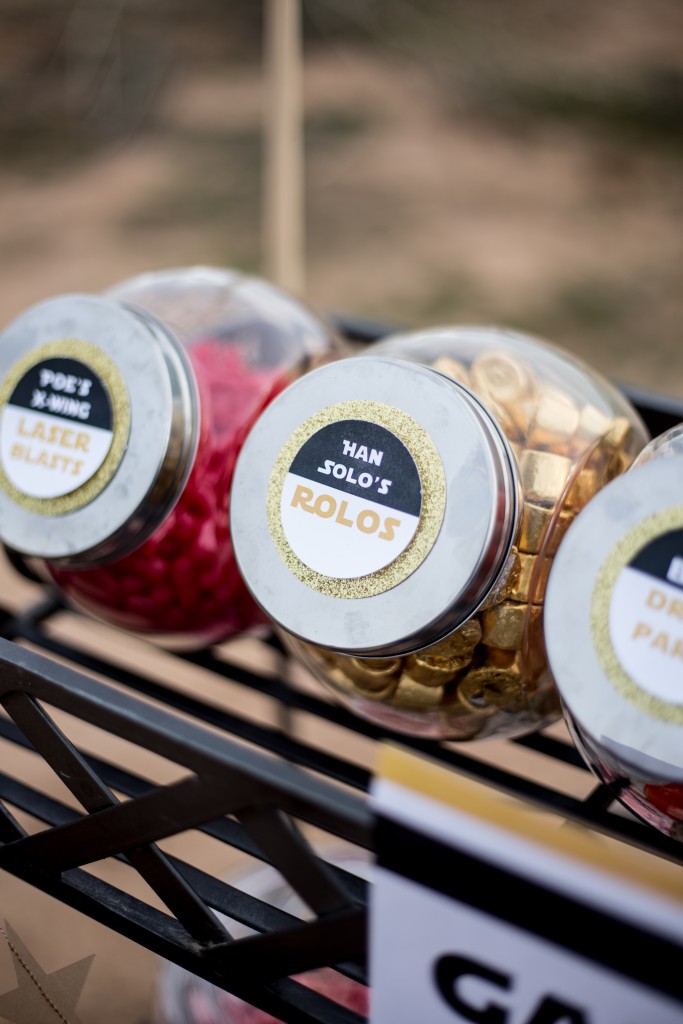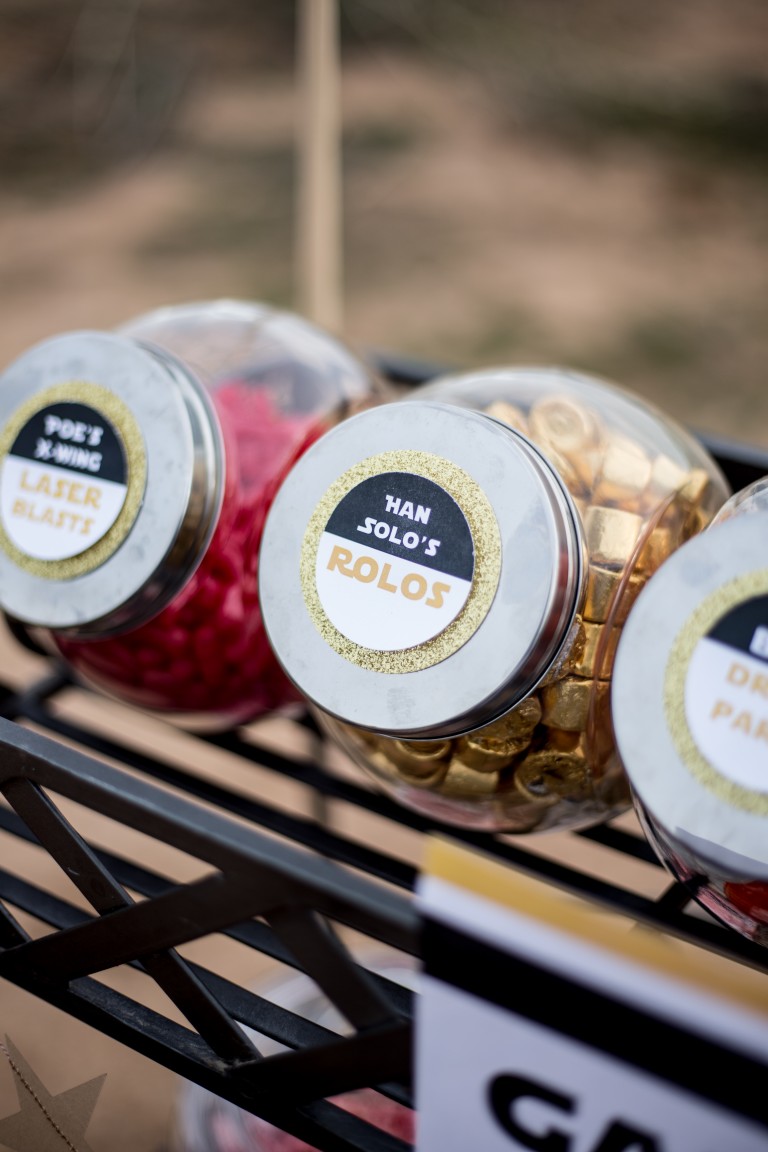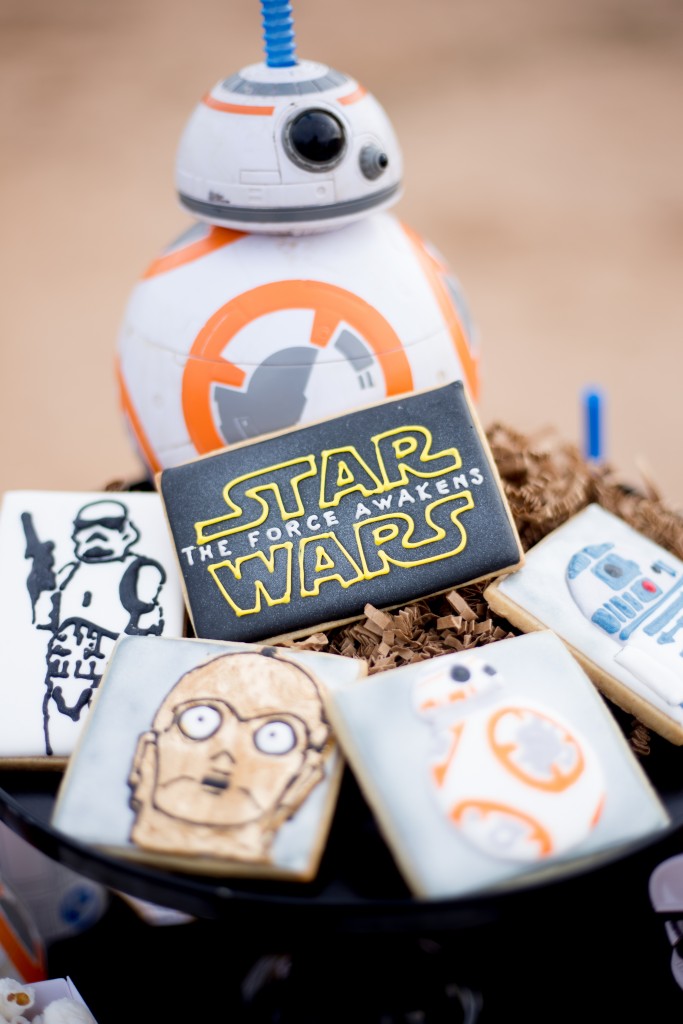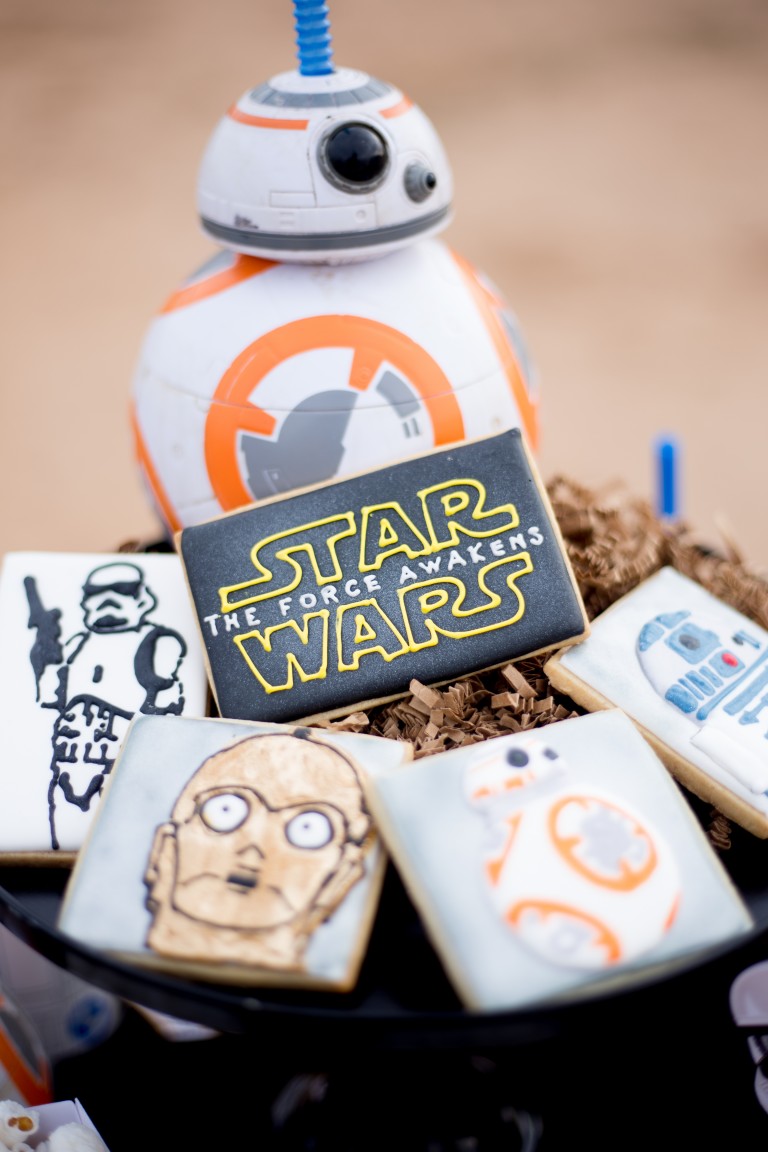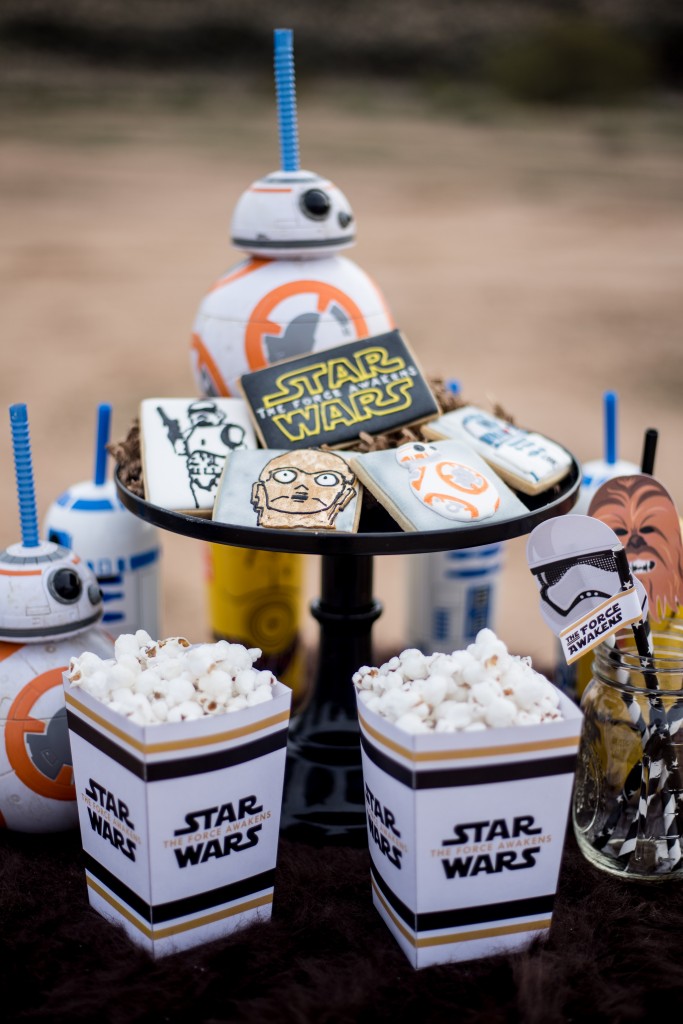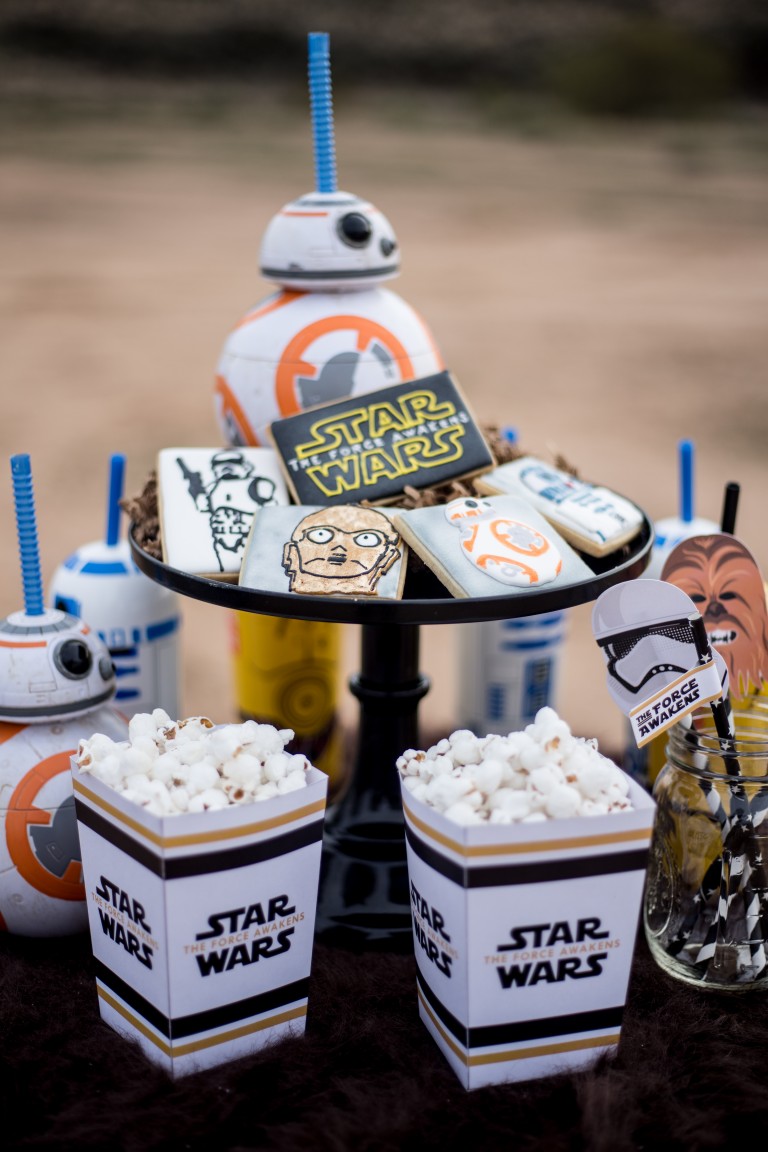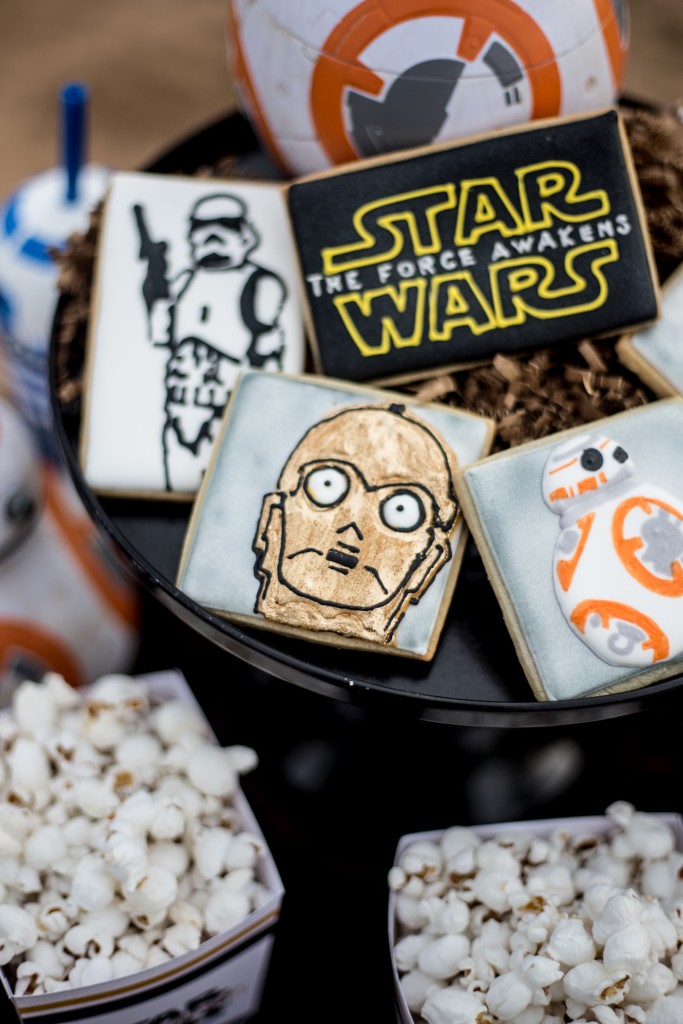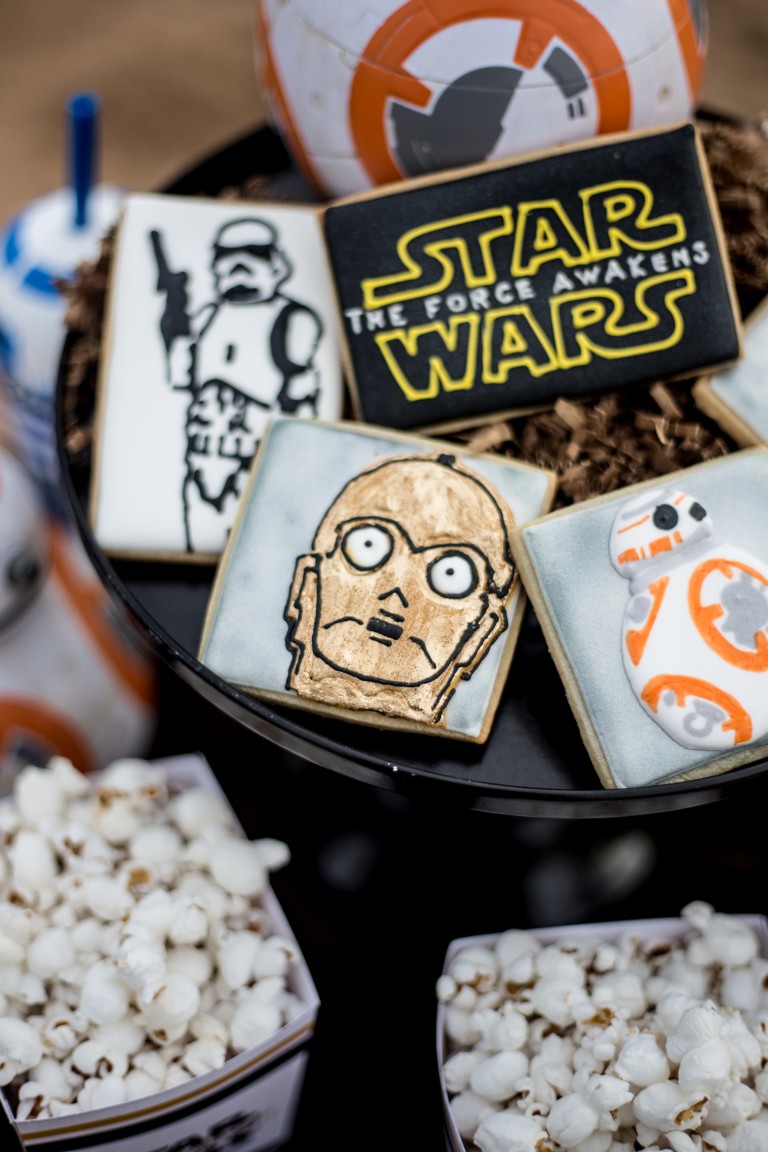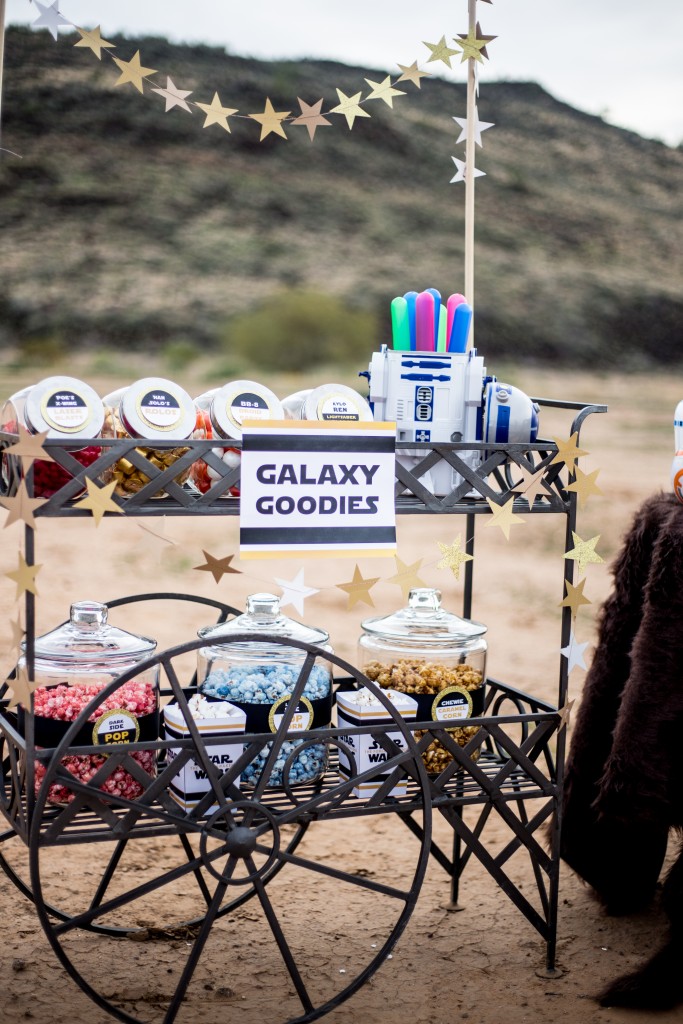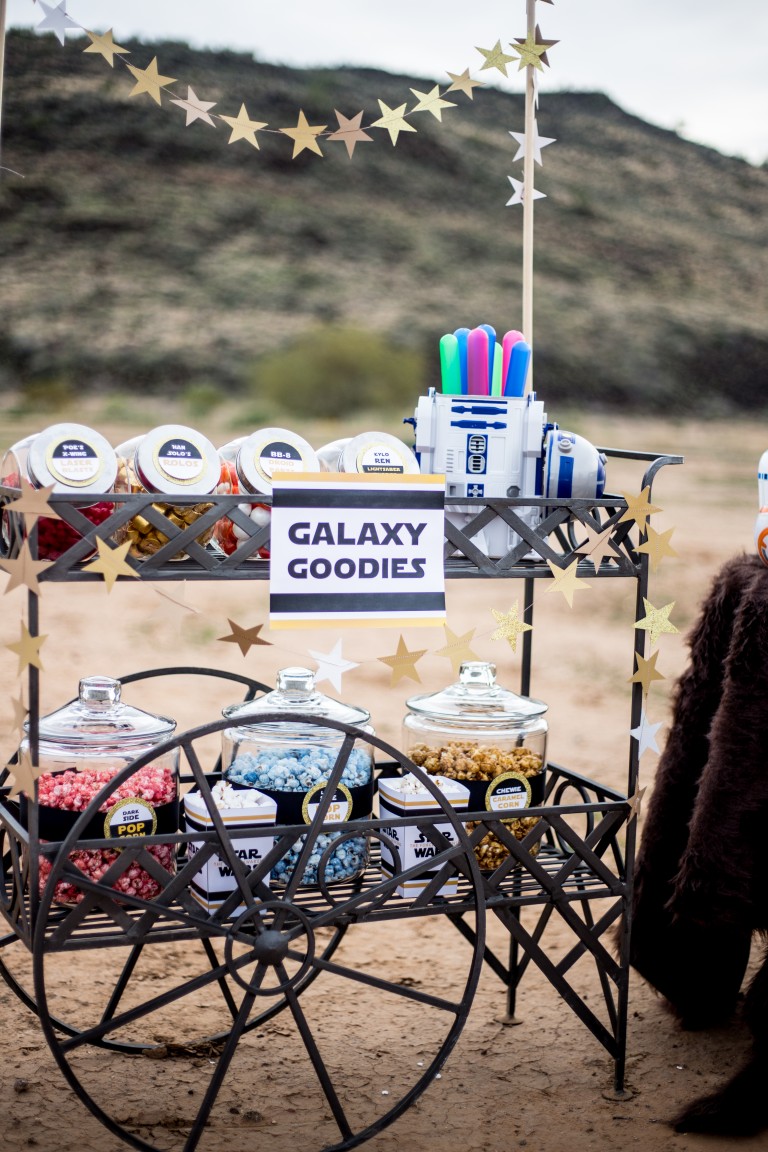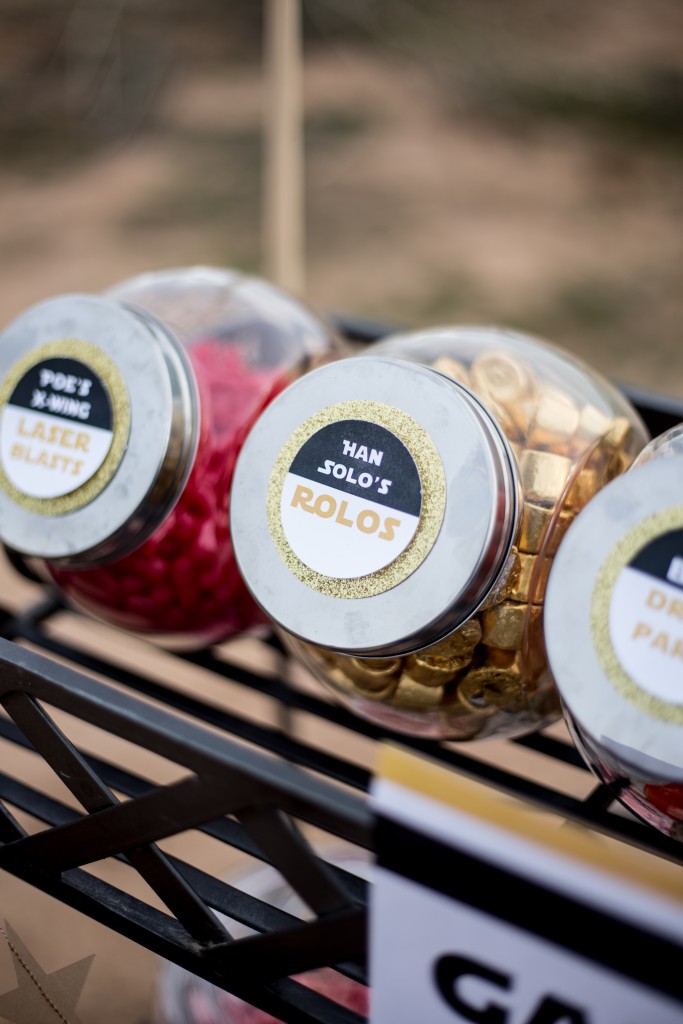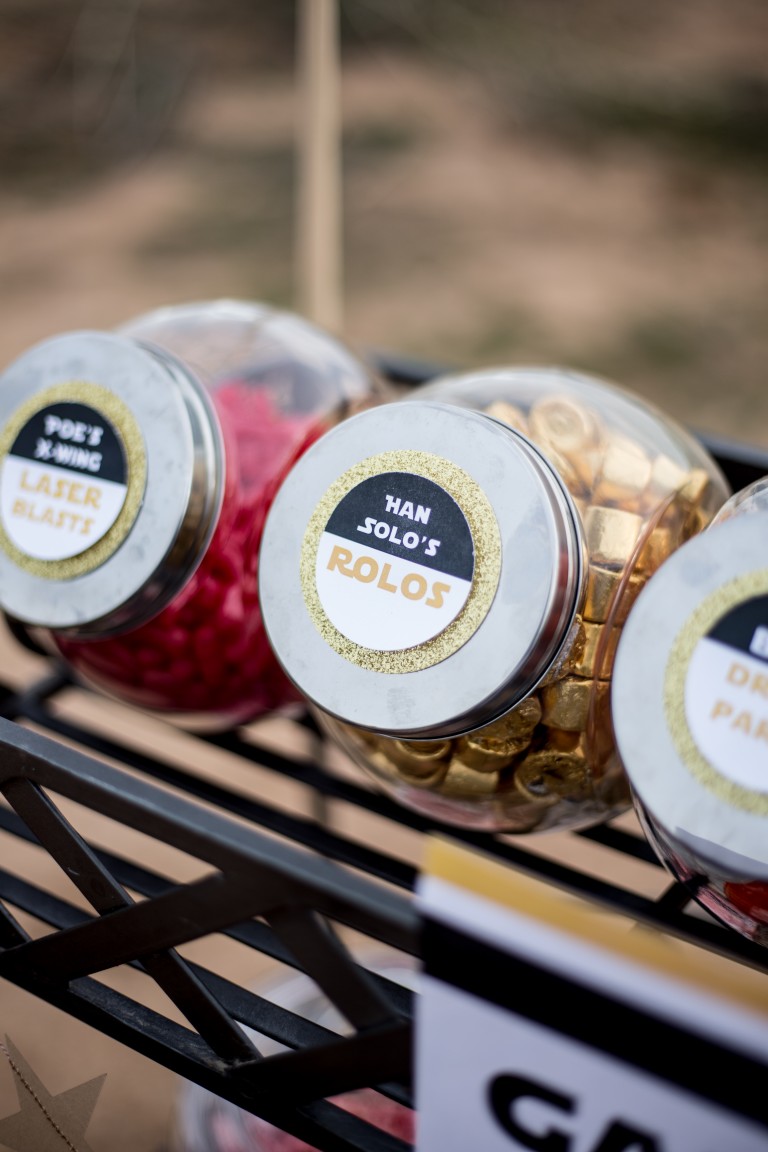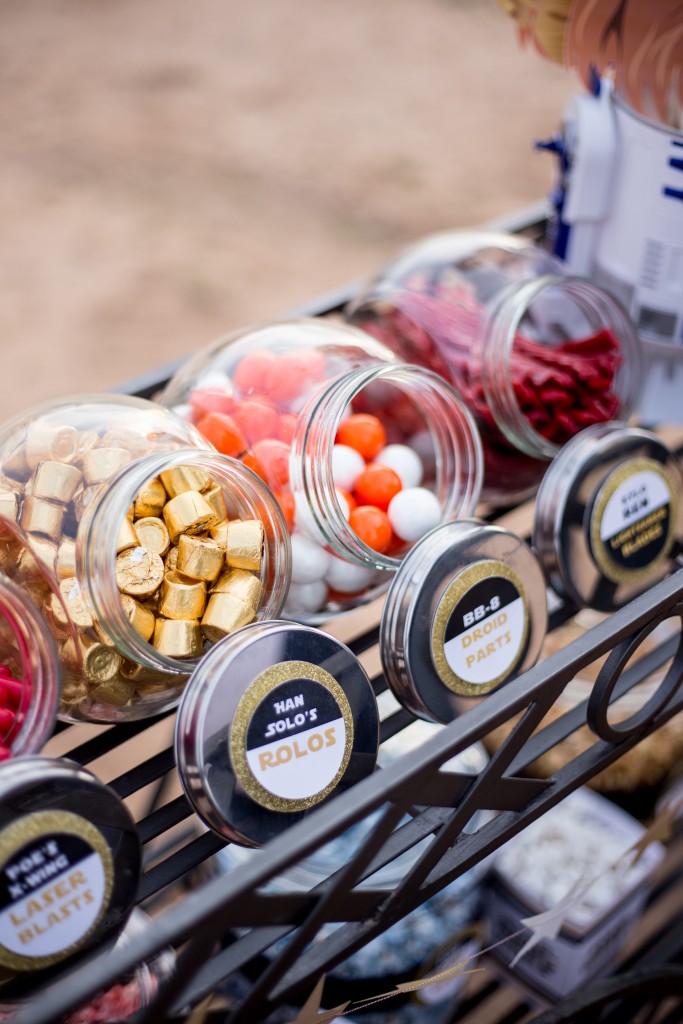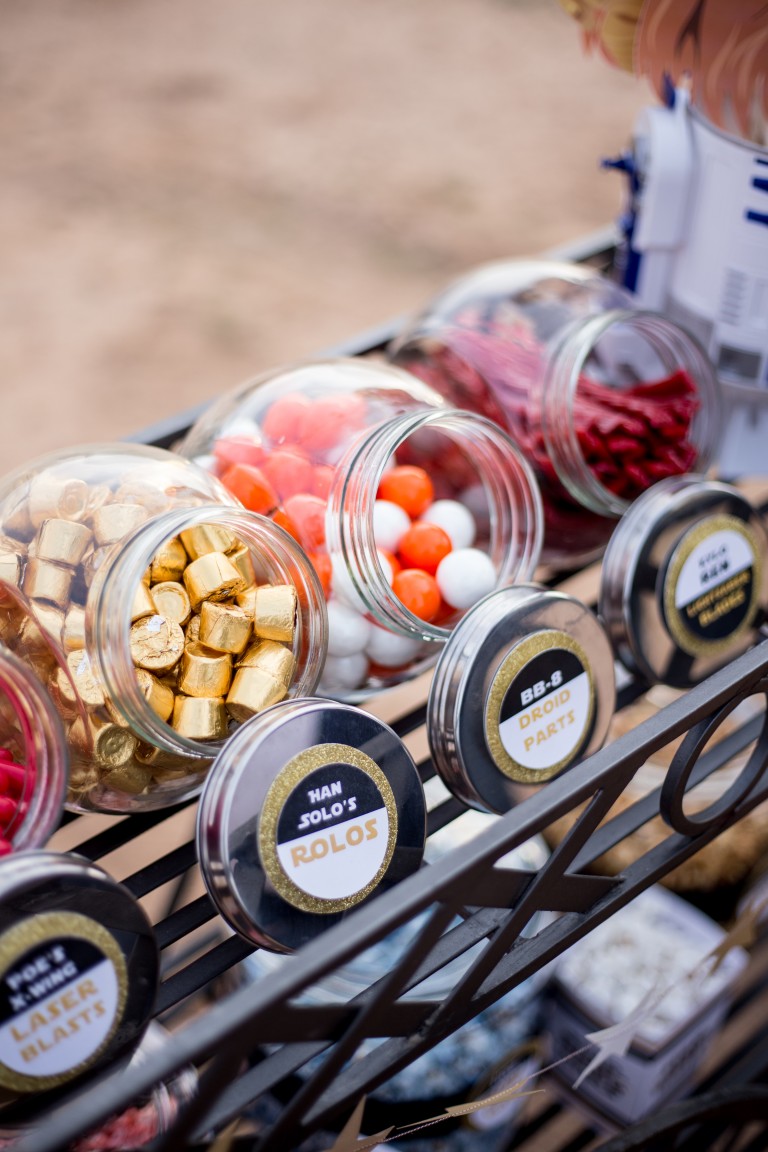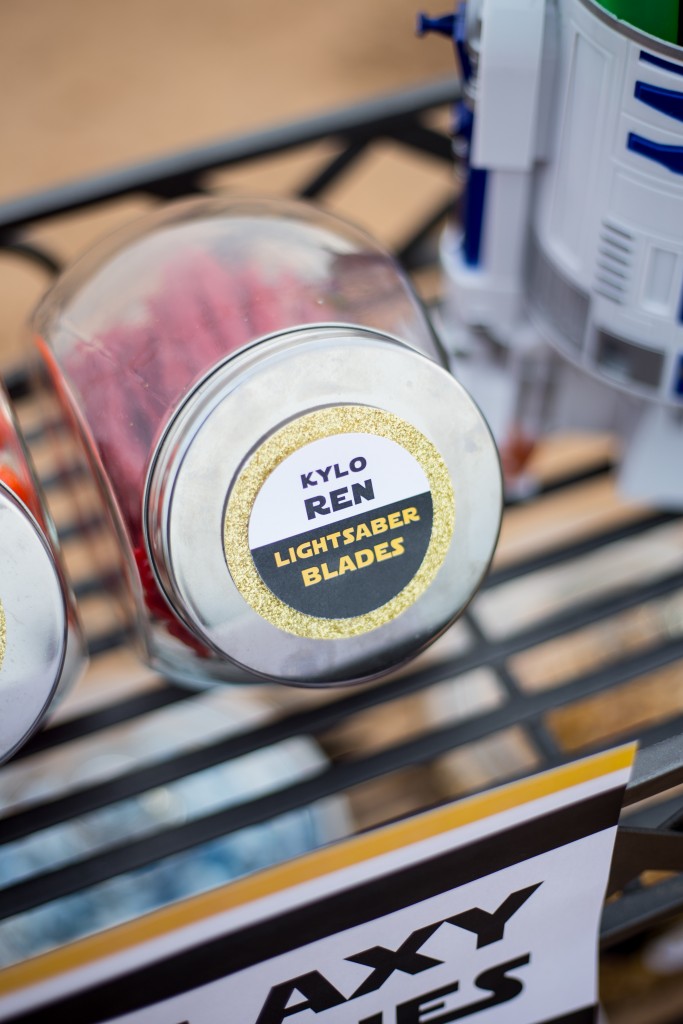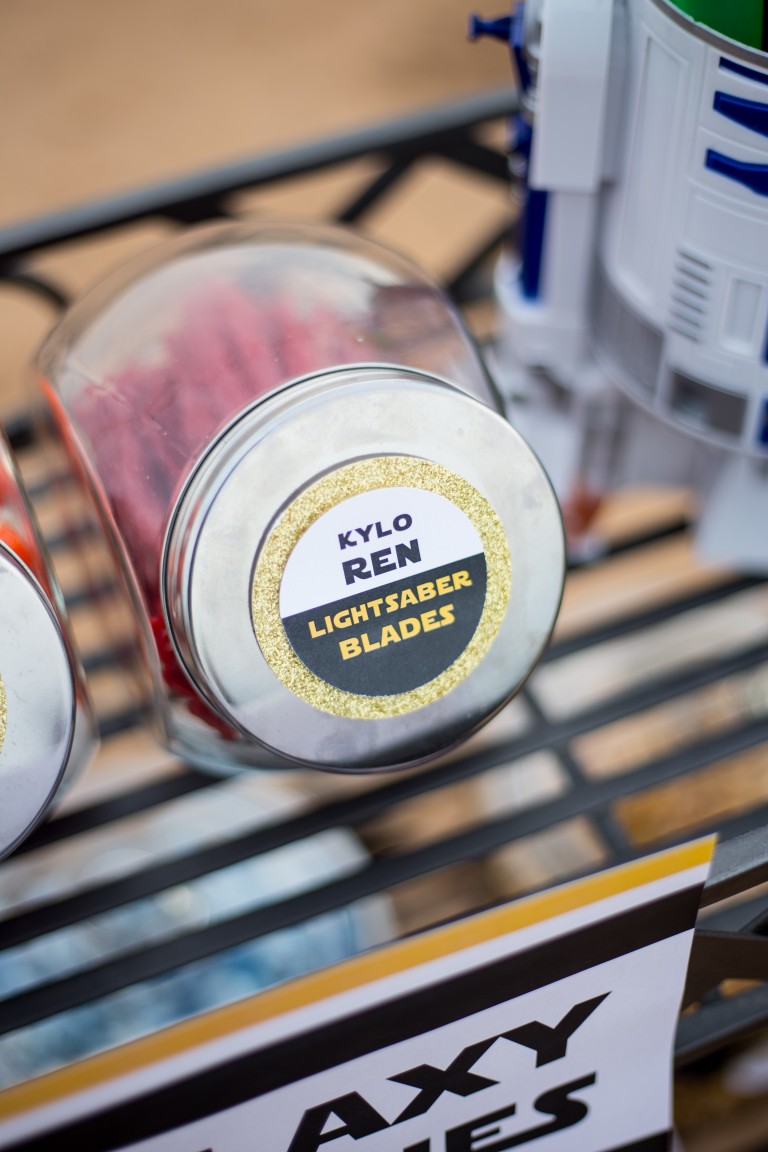 For favors we used these DIY Lightsabers. Each child got to take one home but they were a big hit during the party too! You will NEVER guess how Kim made these!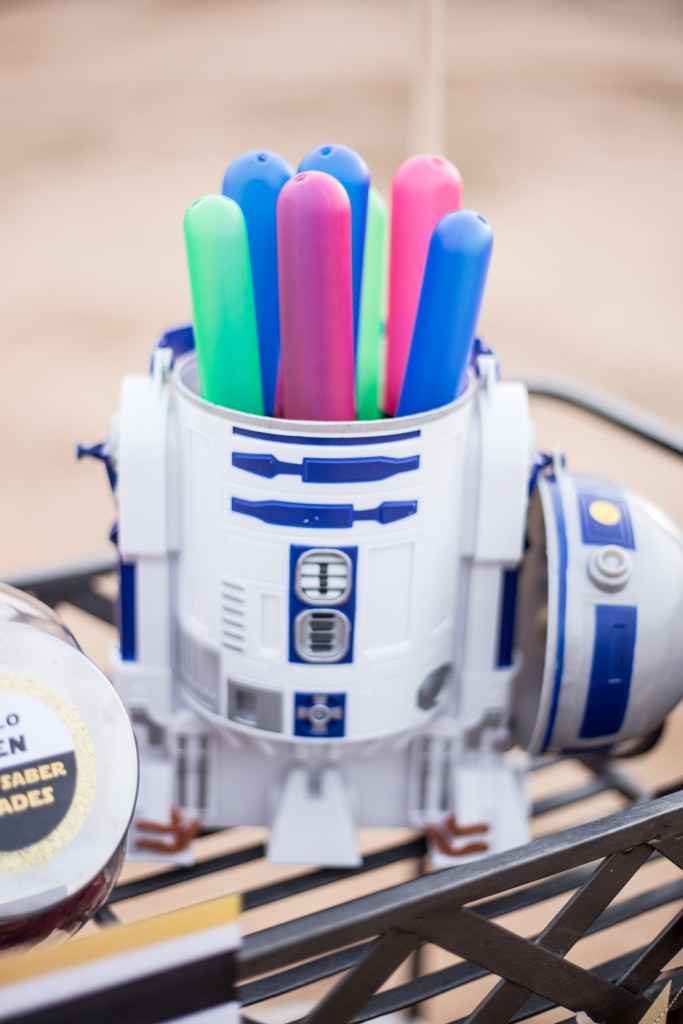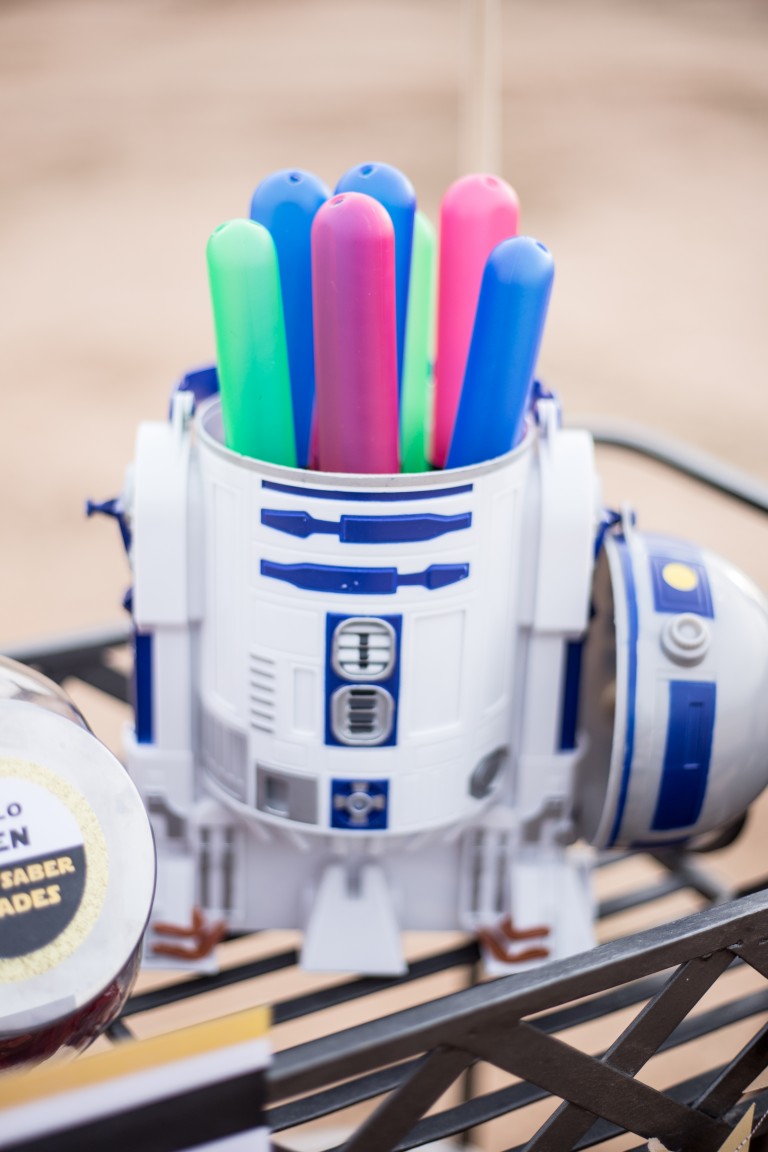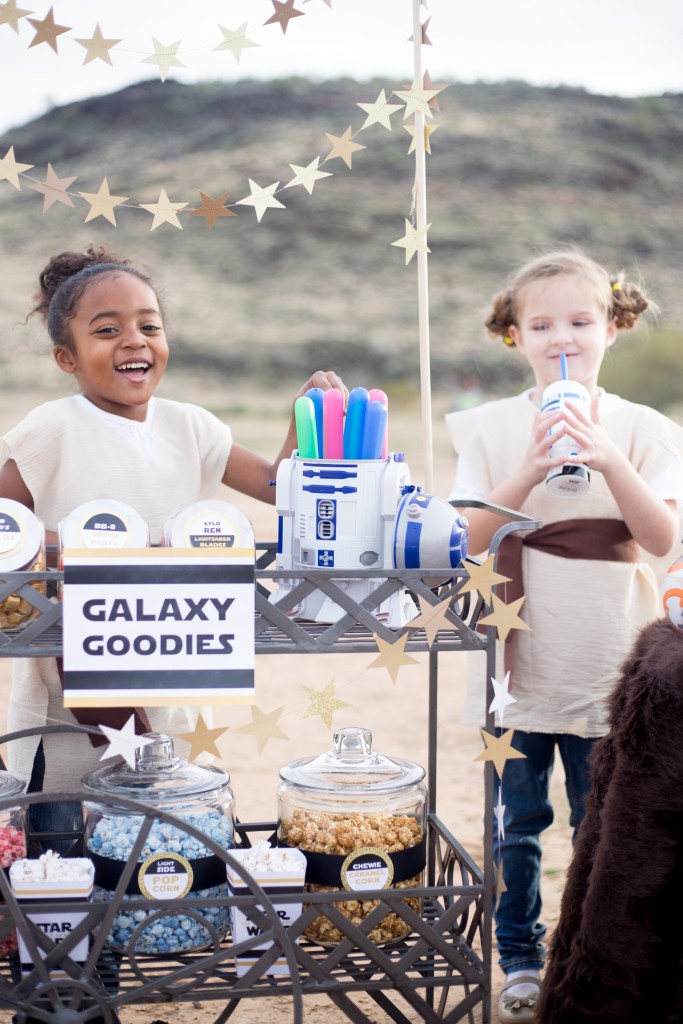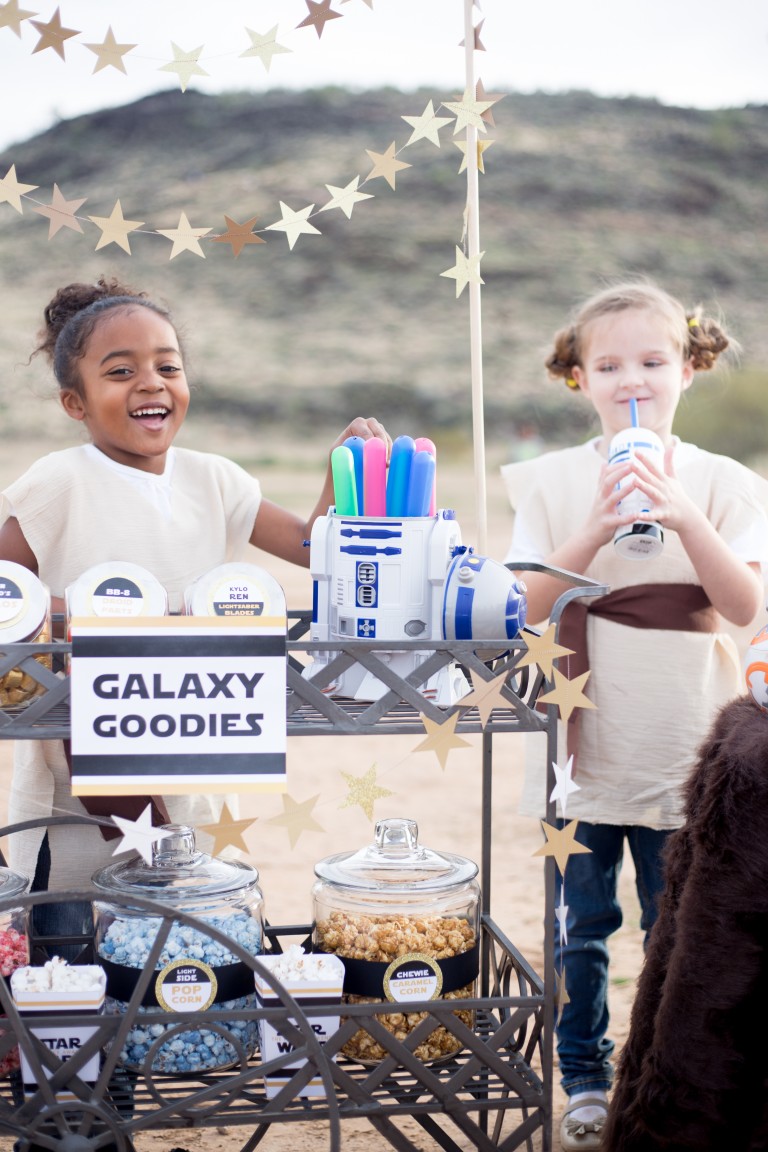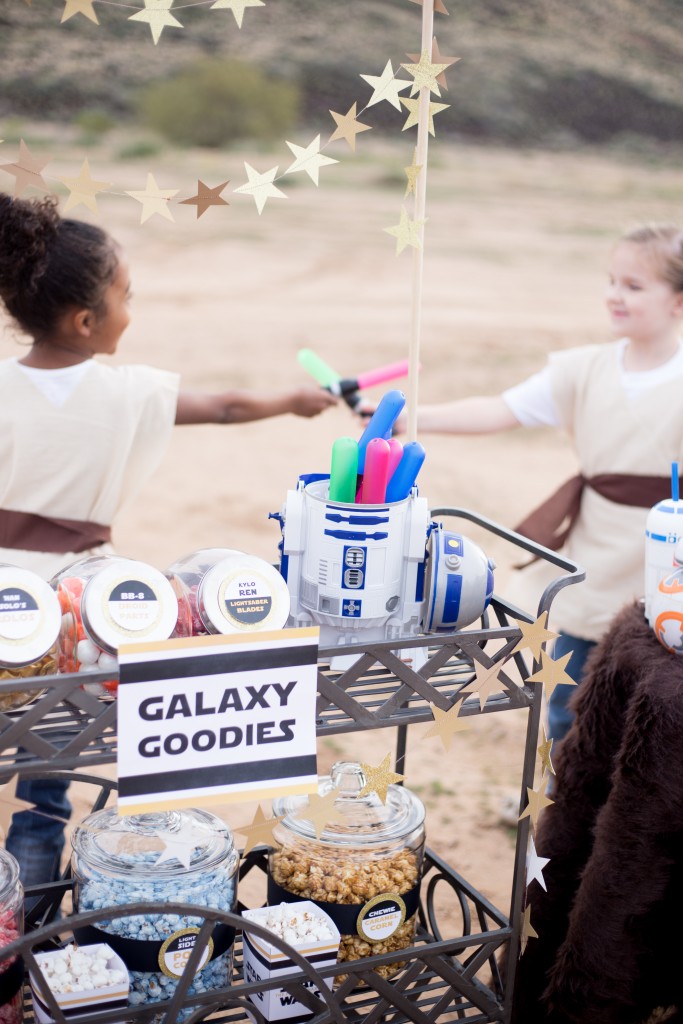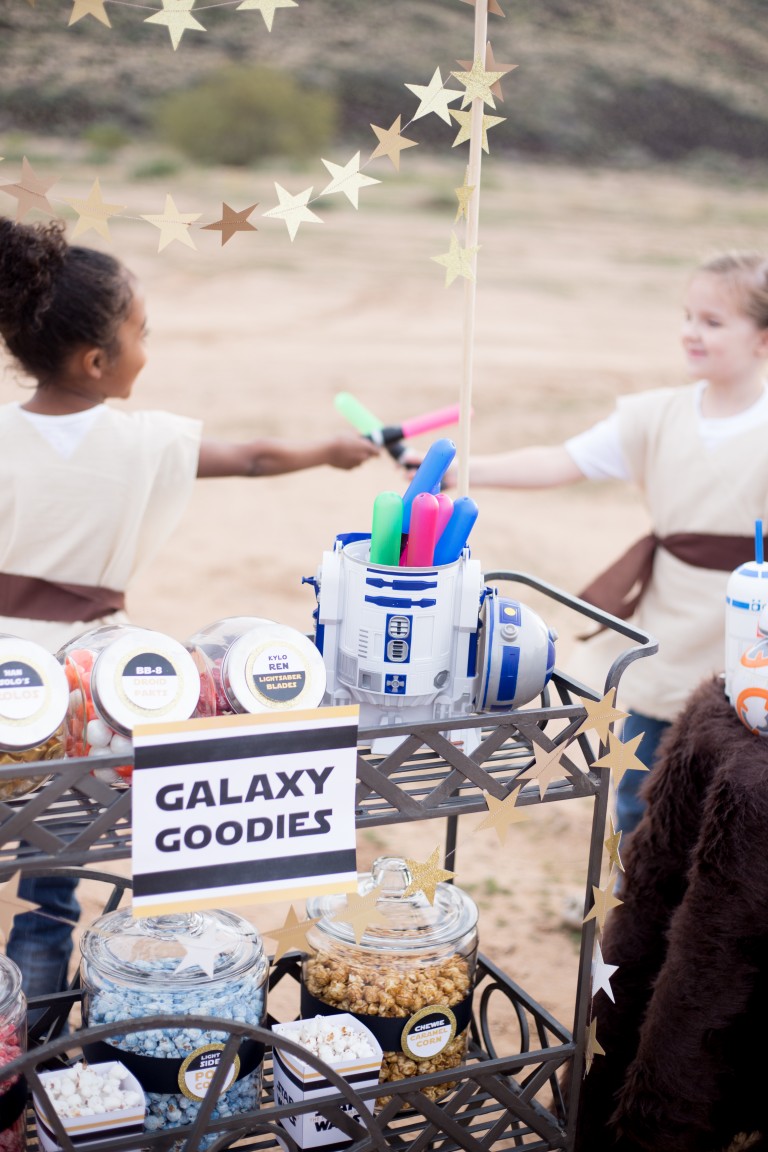 The adorable printables throughout the entire party were made by Erin of Strawberry Mommy Cakes! She has an entire FREE set on her blog just for you! We used popcorn containers…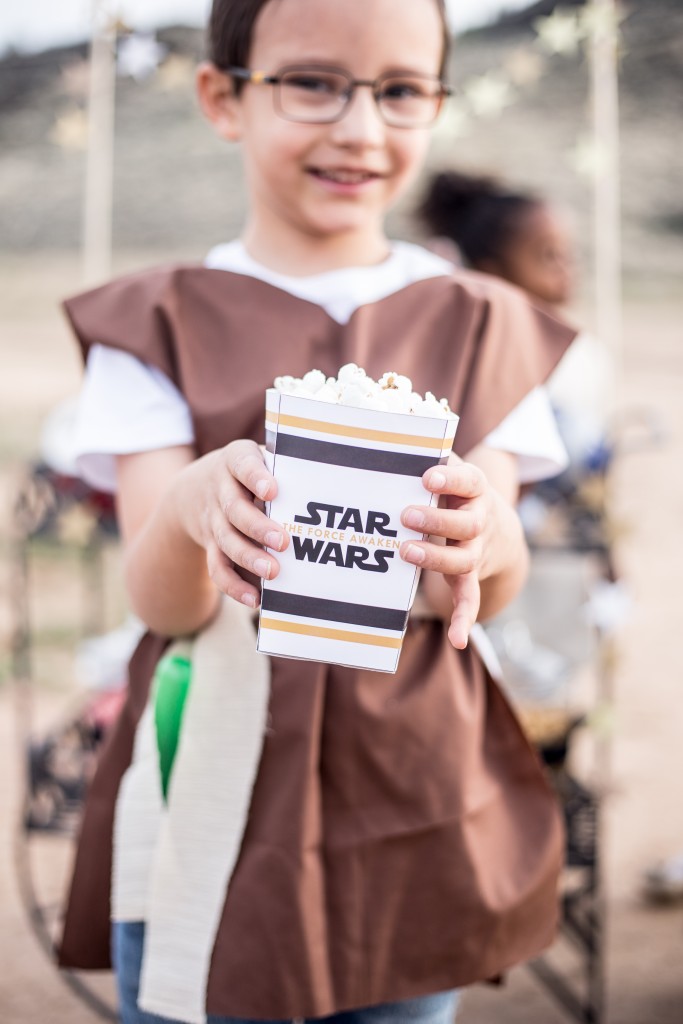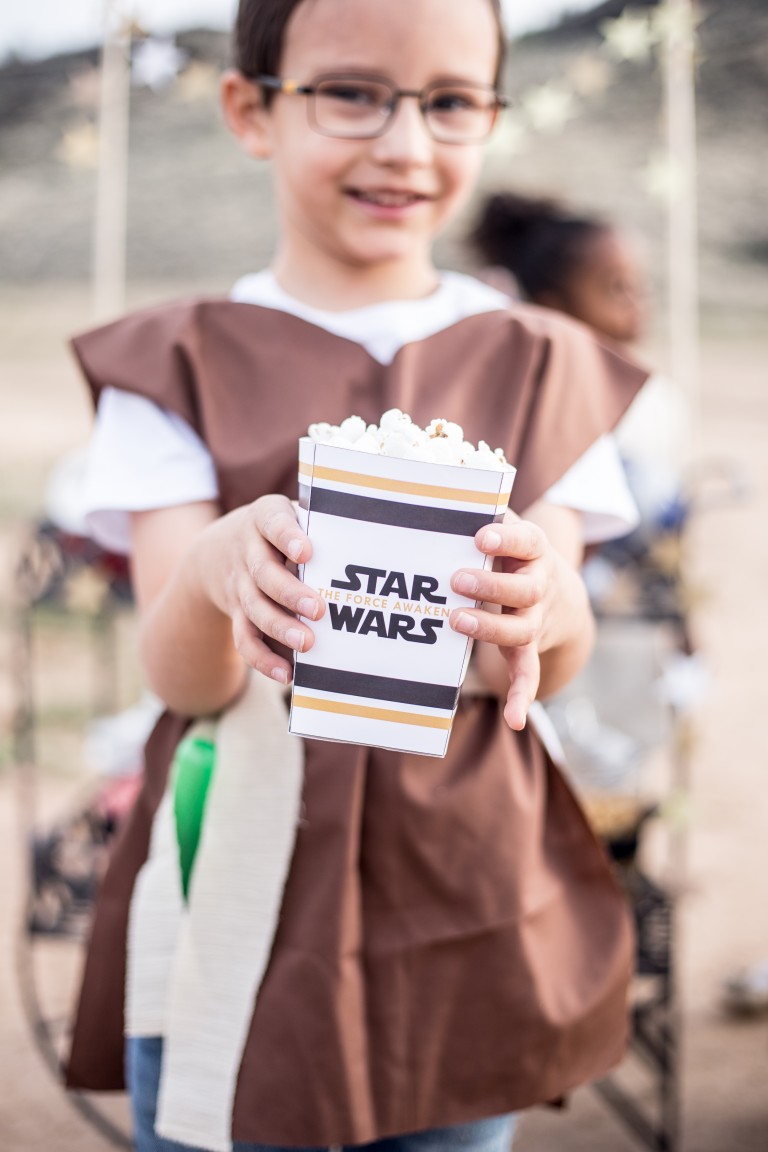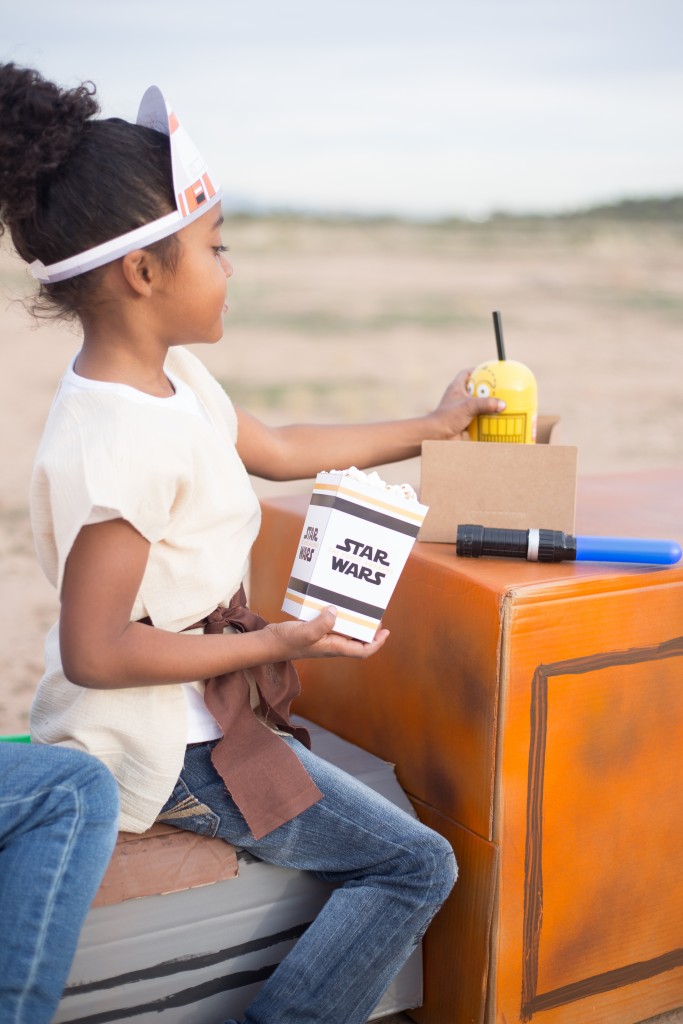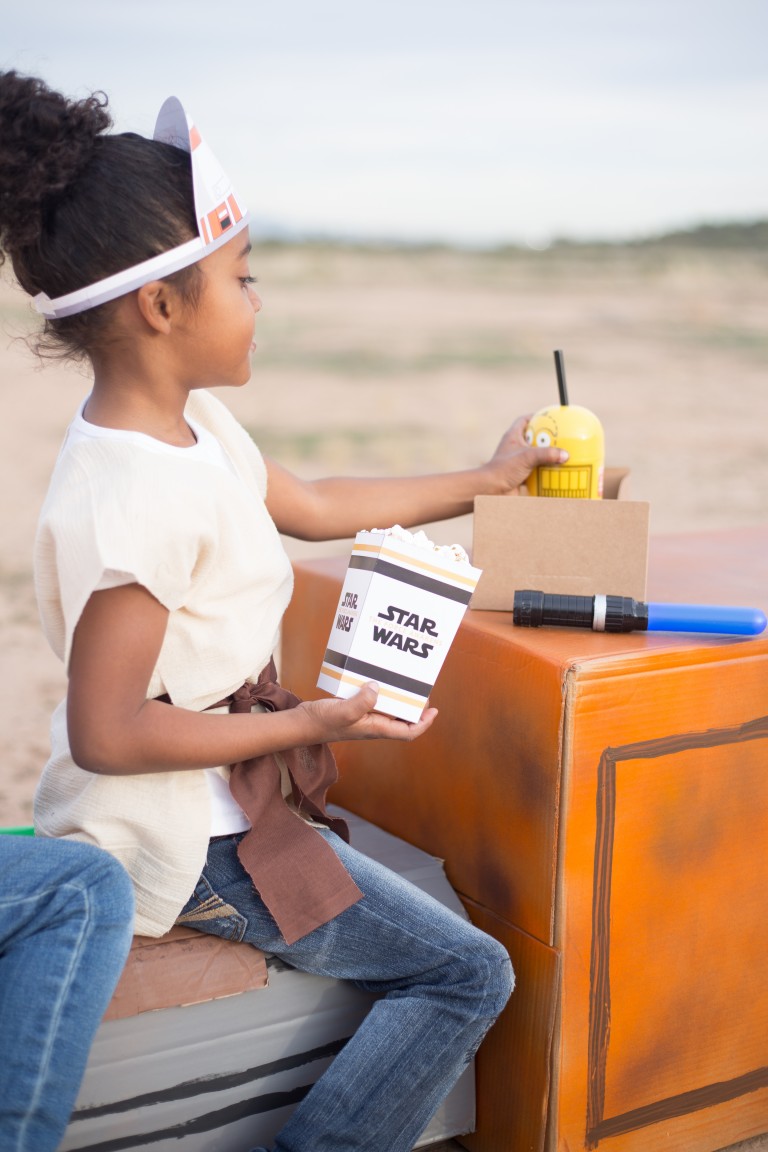 hats and masks for a real Star Wars experience!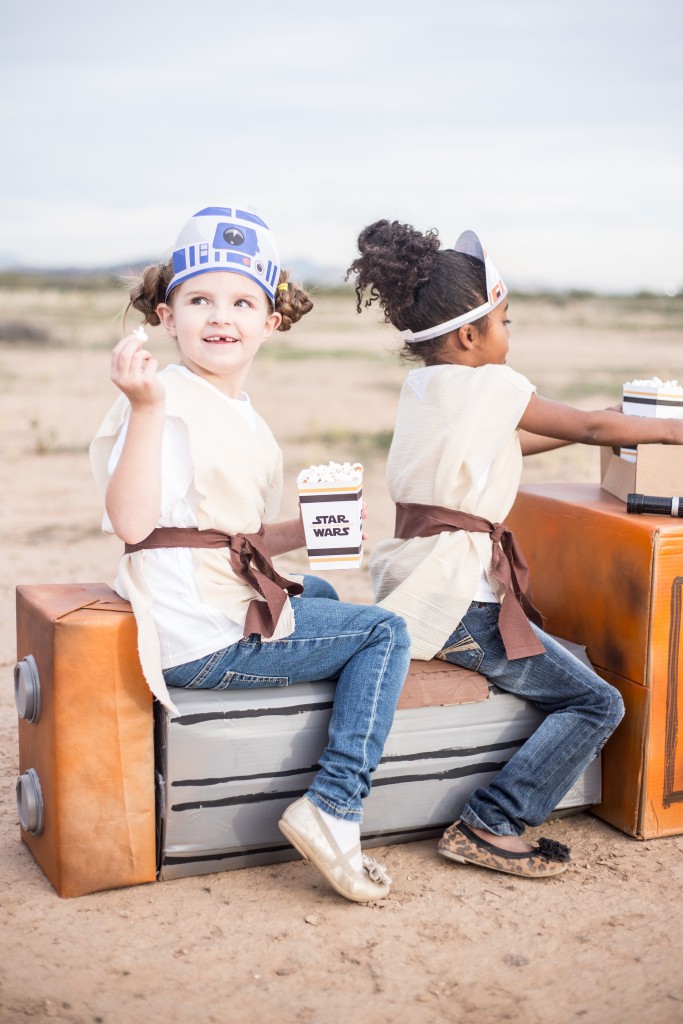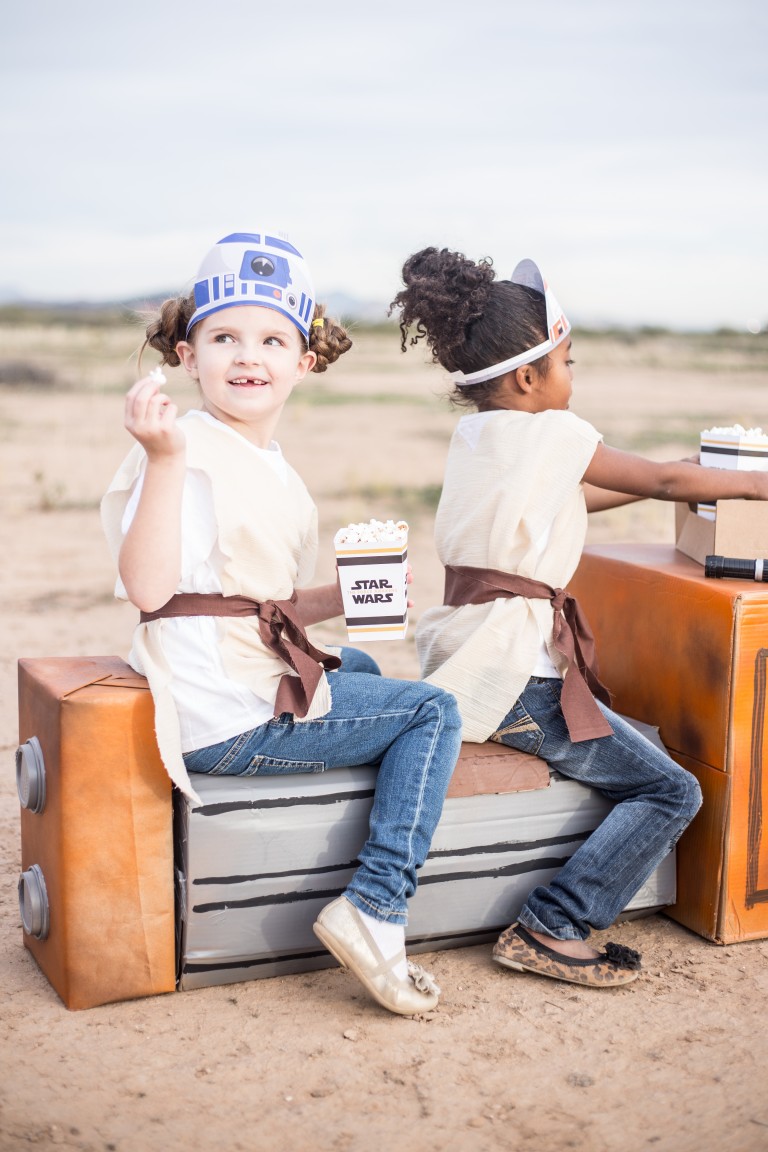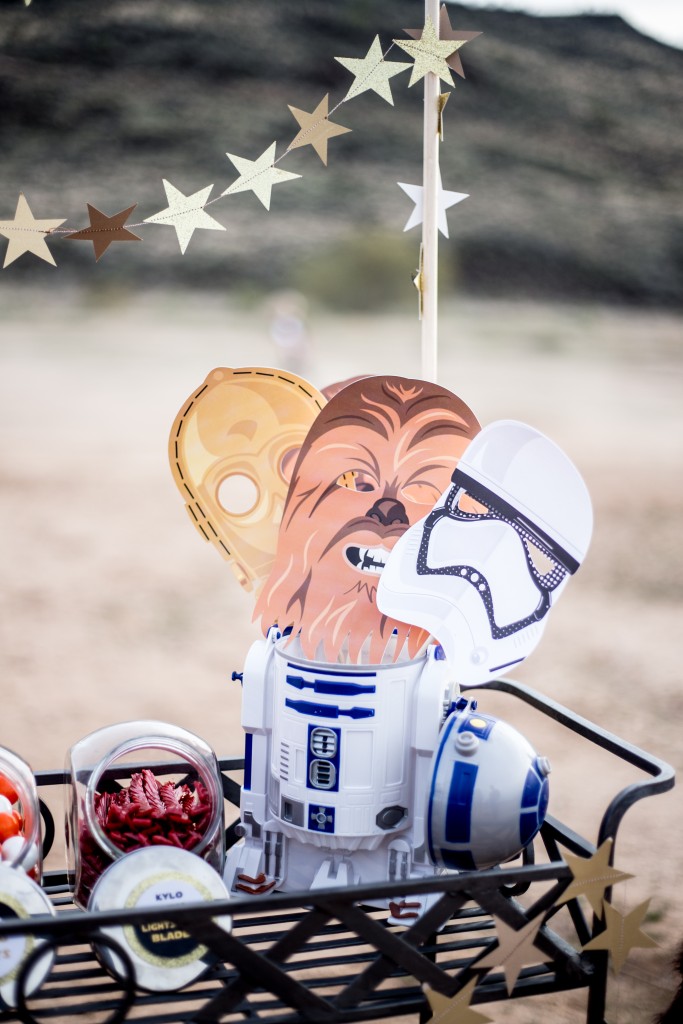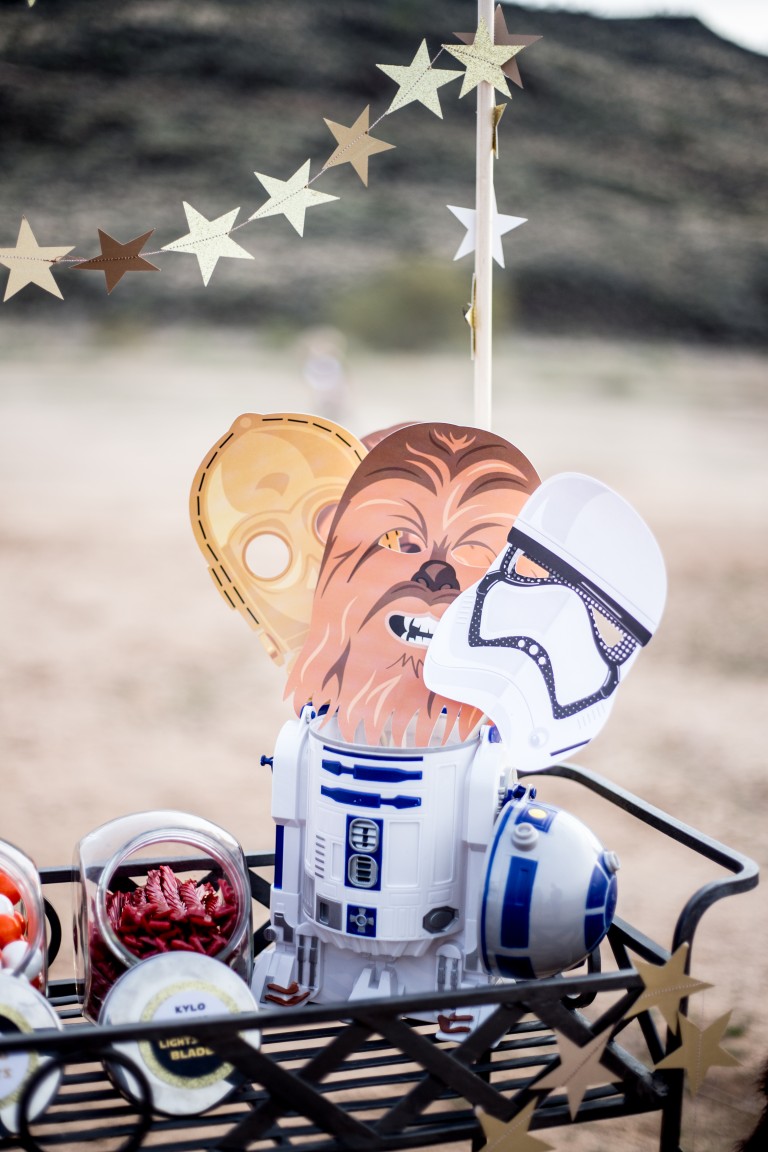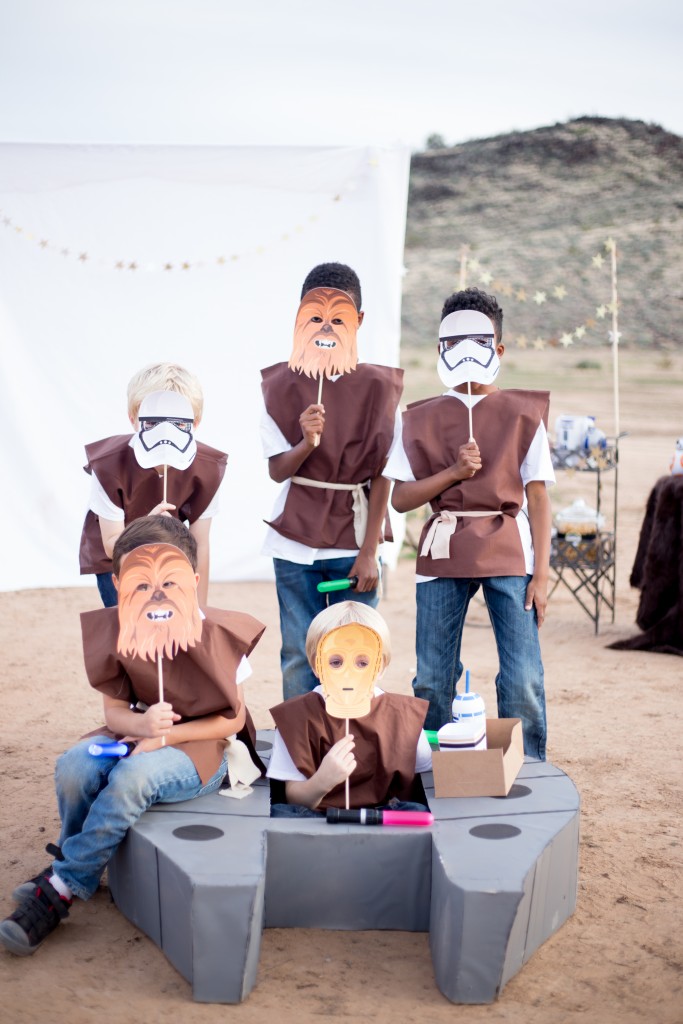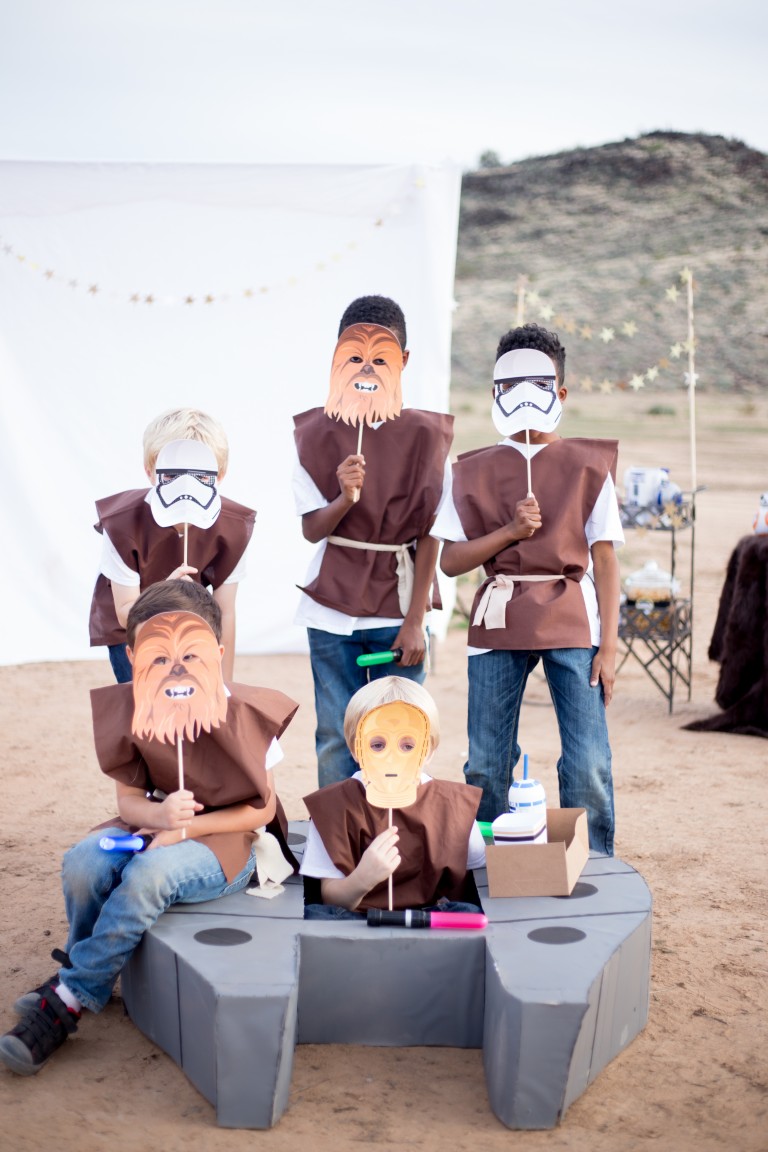 Sara also made these simple DIY tunics for the party as well. I think they were a great addition to the party! Costumes and kids go hand in hand when it comes to an interactive party like this!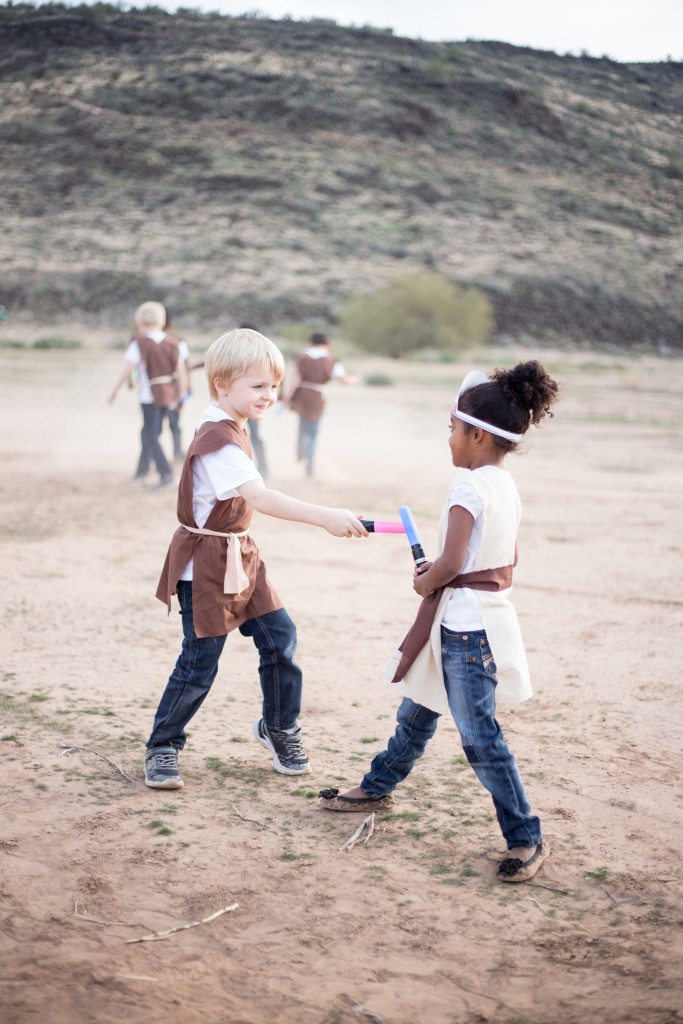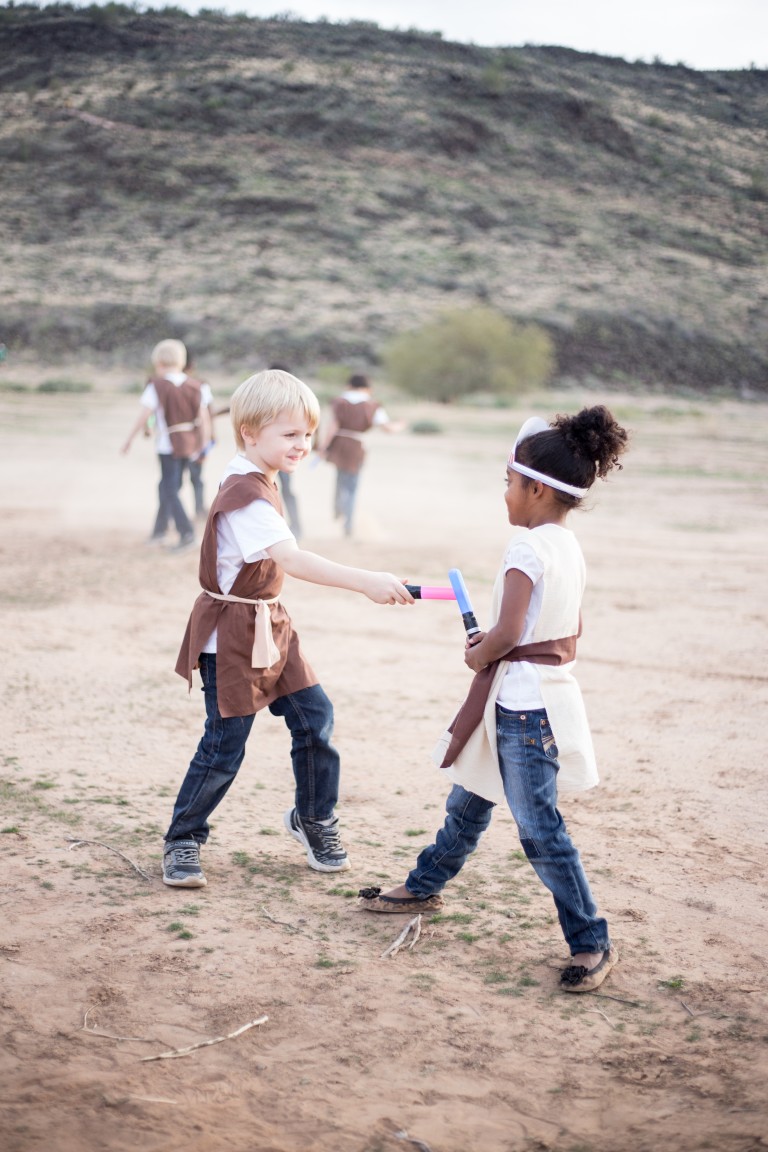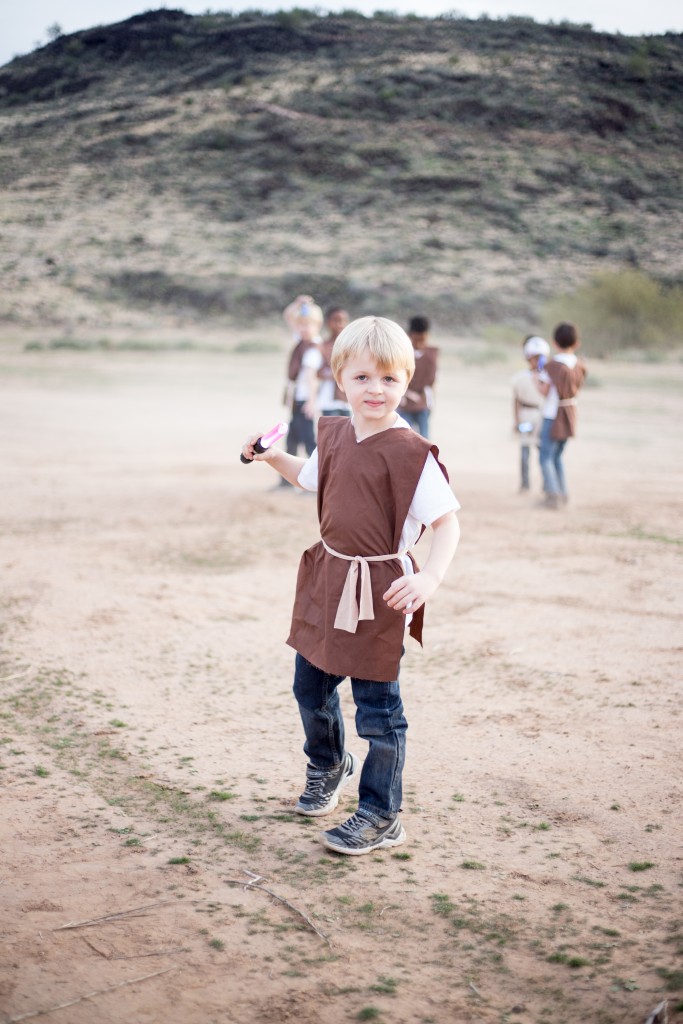 It was such a fun time collaborating and bringing your guys all of these ideas! Hope you are inspired to use them!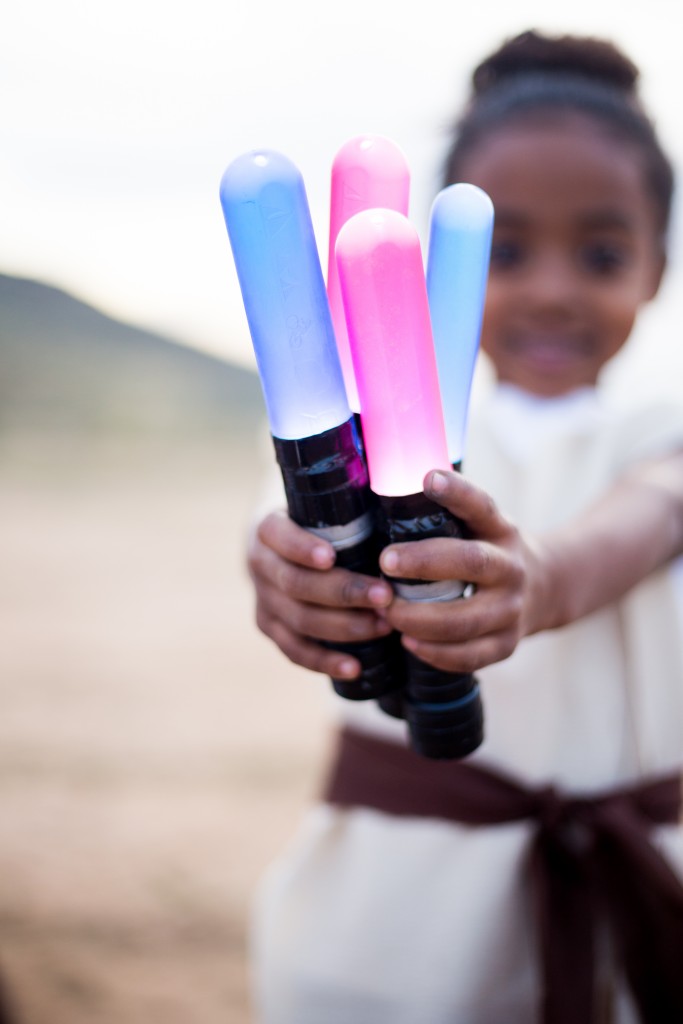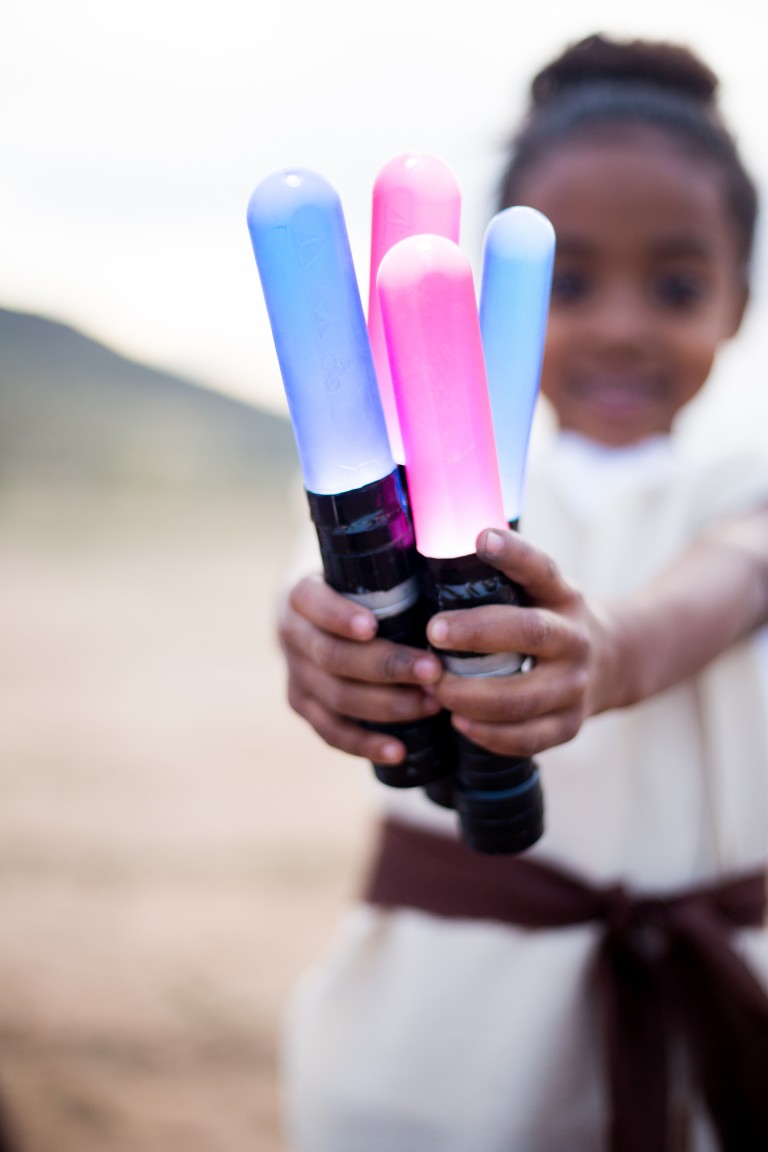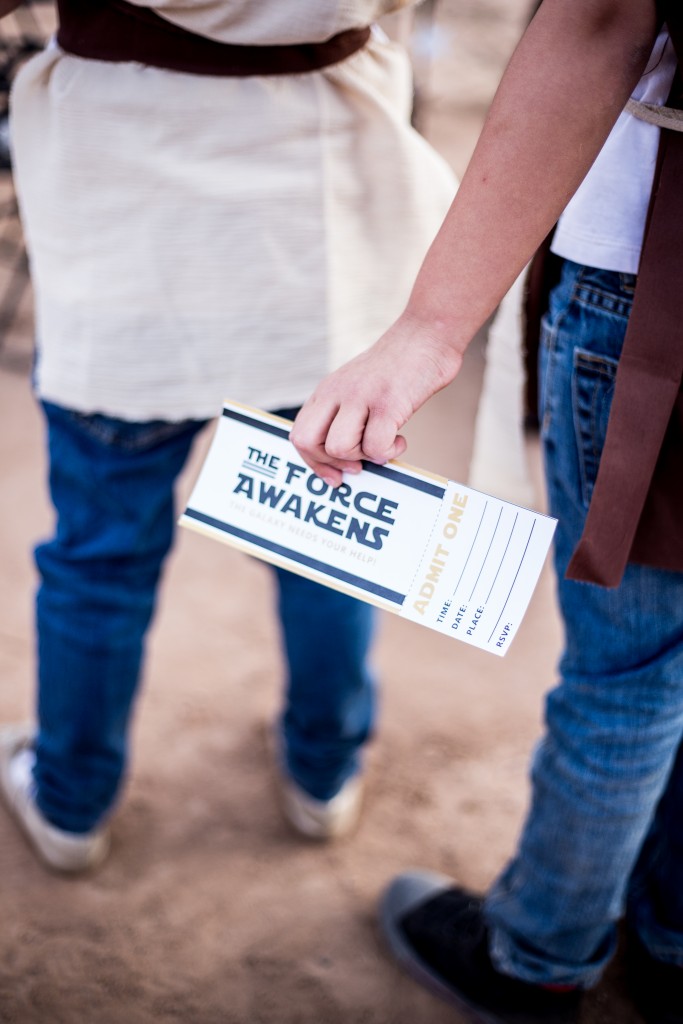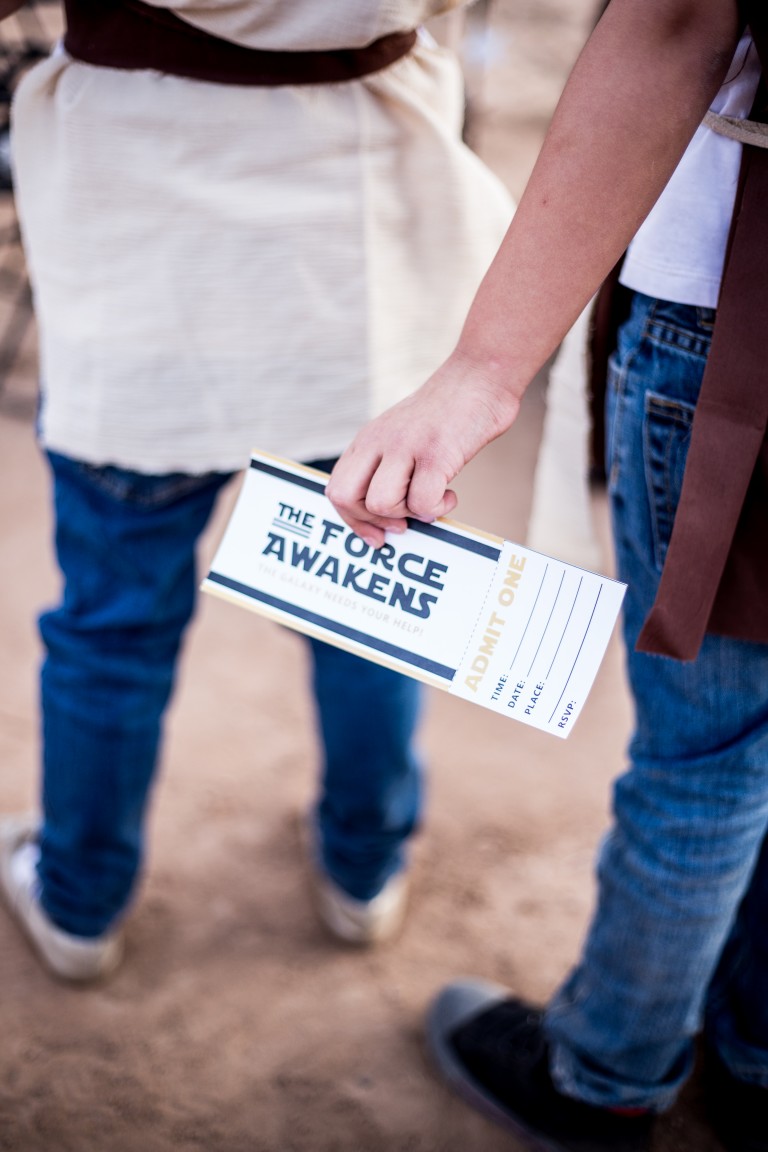 Here are the links to all of the DIY project in this post! Make your way around for some inspiring ideas for your next STAR WARS party!
---
A Night Owl Blog DIY Lightsaber Party Favors
All for the Boys DIY Cardboard Star Wars Vehicles – Millennium Falcon & Rey's Speeder
See Vanessa Craft Chewie Caramel Corn Recipe
StrawberryMommyCakes Star Wars Printable Post
Momendevors Simple DIY Jedi Tunics
Star War Cookies: The Baked Equation
The following two tabs change content below.

Destiny is the founder of Just Destiny Mag, an online publication that focuses on home living and lifestyle. She is a native of the beautiful state of Arizona where she raises her beautiful children right along side Mr.Right. She believes her destiny is intertwined with her faith, family and everything beautiful. She believes those beautiful things can come in experiences, food, fashion, family, photography and laughter to make a beautiful life!