This post is sponsored and may contain affiliate links, please read my disclosure policy.
Hello friends!
Today I'm back answering all your questions about our house building process! You guys emailed, texted, and Facebook messaged me some great questions over the last 8 months. SO today I have gathered those questions in one place so everyone can see and hopefully get some great insight!
How long did it take you to build?
It took us about 7 months to actually build our home. But we started the paperwork back in January. So about 9 months all together. That's why we compared it to giving birth! haha! I think because our house was over 4,000 square feet it took a little longer. Plus the more tile detail or upgrades you have, it might take a little longer too!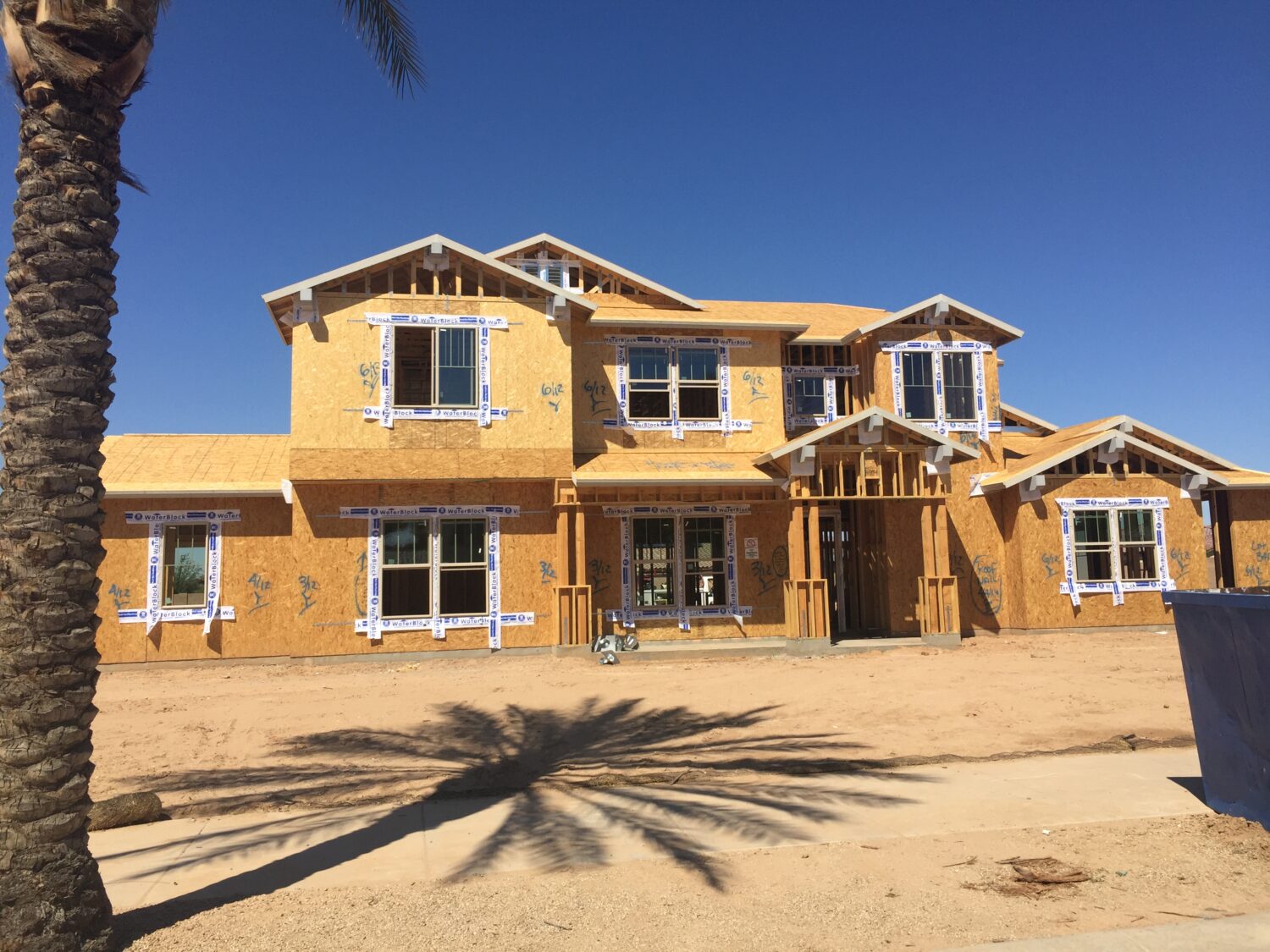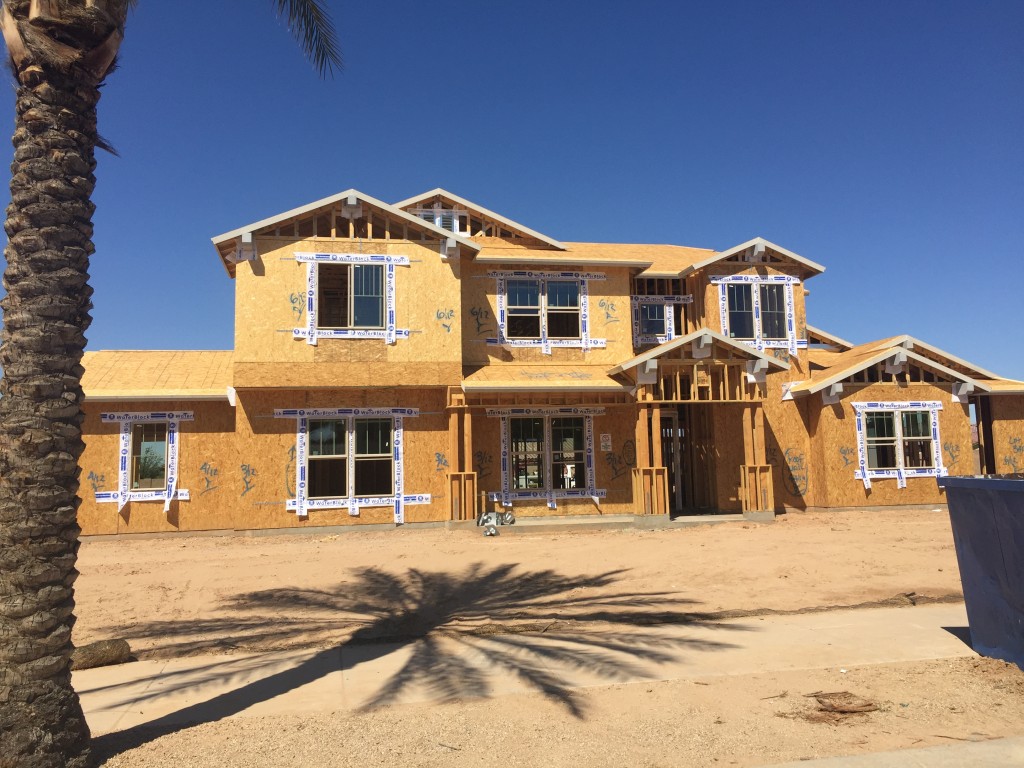 How much did you spend on incentives?
We spent about 15% of our overall budget on incentives. I hear most people spend about 20% or so. SO if your home had a base price of $200,000 you could spend anywhere from $20,000-$40,000 on incentives and get some great upgrades. Now this is all depending on how much certain upgrades cost. You can read about what upgrades we got here.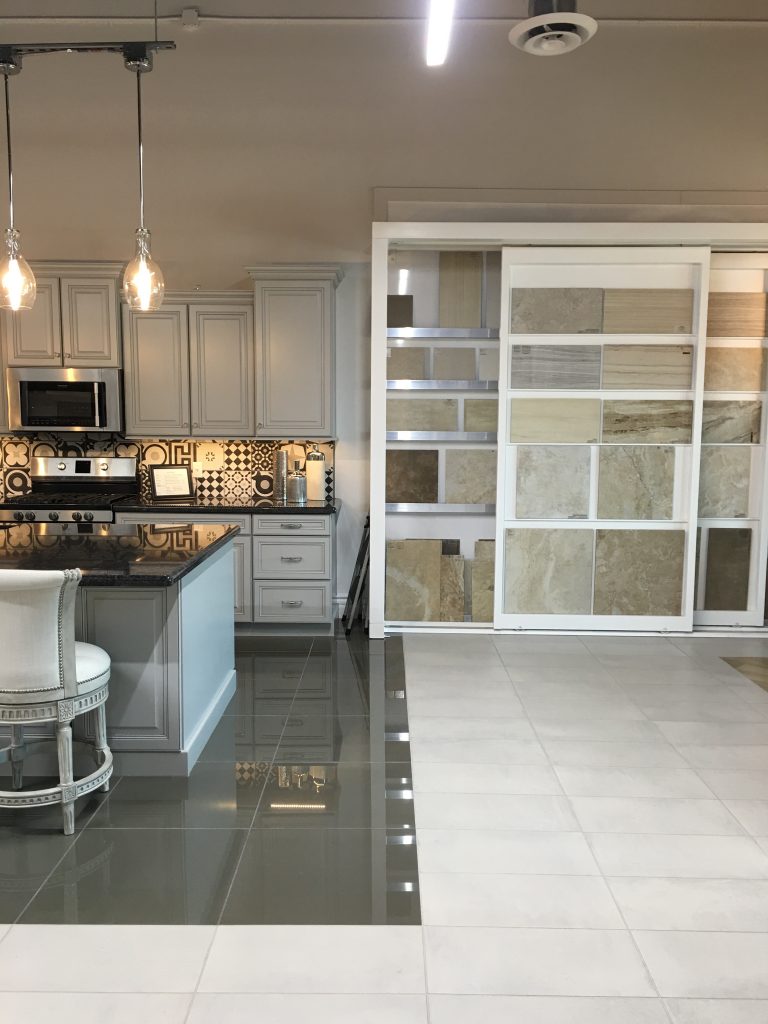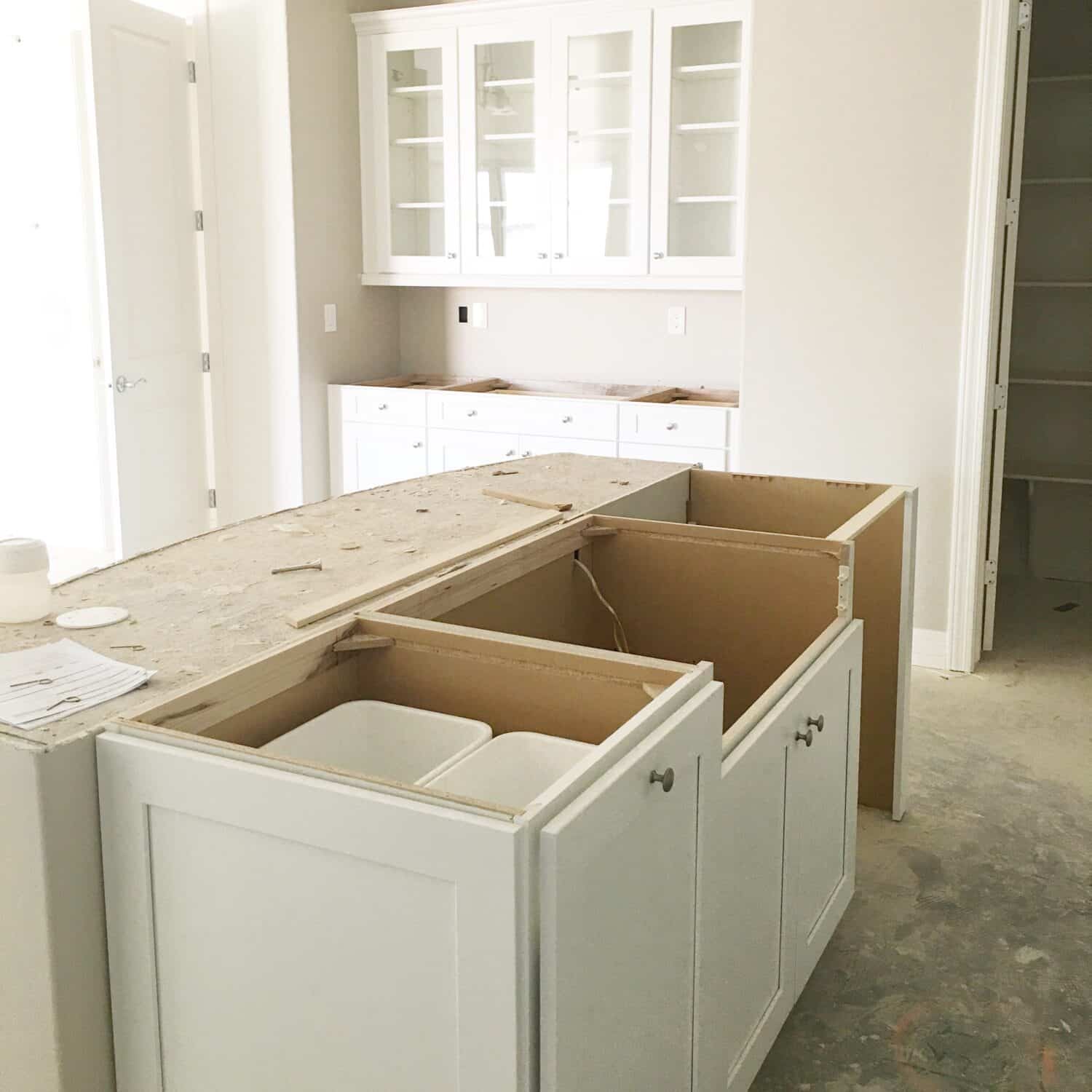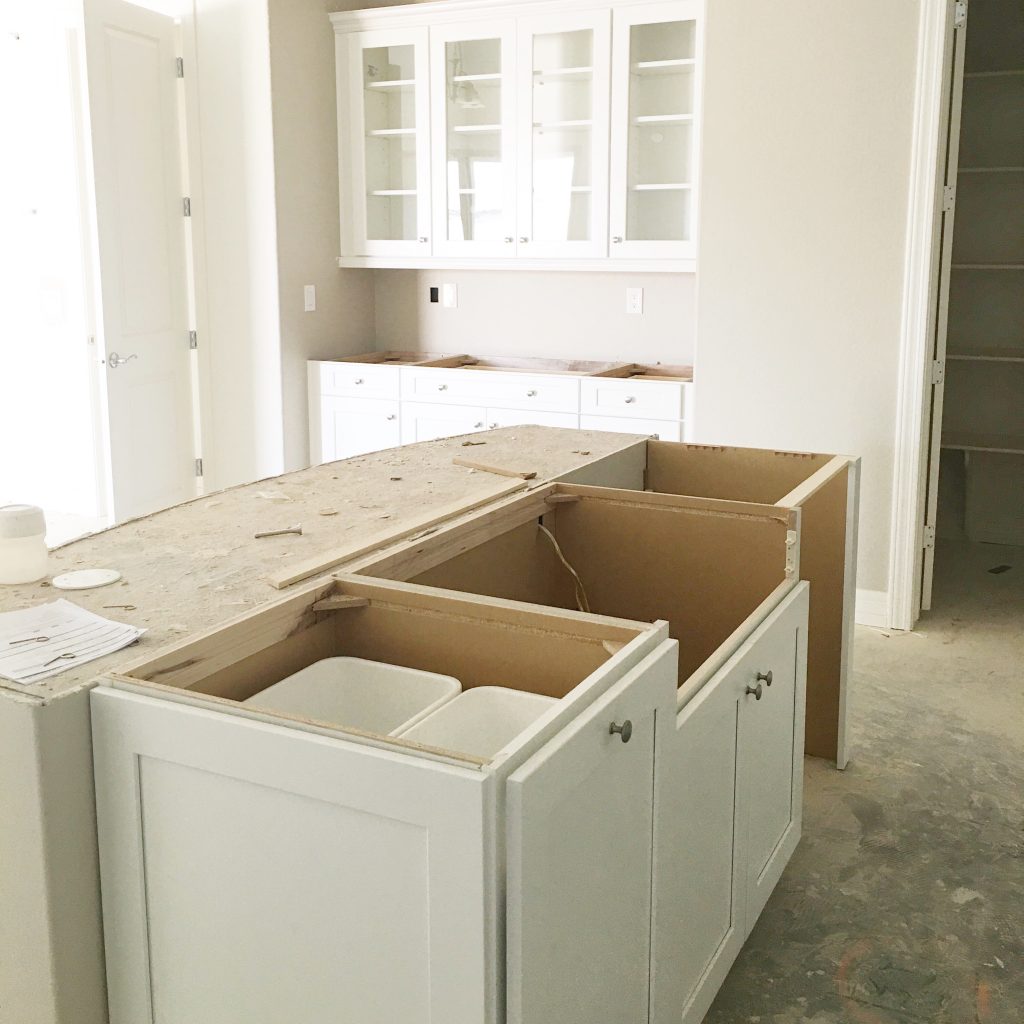 Why did you choose a builder and not a custom home?
The number one reason why we didn't go custom is because of location, location, location! We loved this location because it's family friendly, has great schools and is central to everything we need! A custom home would have put us in a location were we didn't want to spend the next 30 years. Going with a builder like AV Homes gave us the ability to still have a semi-custom build experience and some great choices for our family.
What should I expect when I build my home?
I love this question because I think it's important to come into your build with some REAL expectations. It's a wonderful time- it's exciting and nerve racking too! But I will tell you this. Something will go wrong. It might be something small or big, but something will! We had our plumbing mixed up, our light switch didn't connect to the correct light, etc. But if you go into your build thinking everything will be perfect then I think you're setting yourself up for disappointment. My advice would be to have grace with the folks that are building your home! Extend kindness and I promise that will go a lot further than being a customer who only complains. Our supervisor Jerry was completely FOR us. So anytime we had a question or saw something not right, he was on it. 99% of the time it wasn't his fault anyway! With so many different trades coming in and out of your home it's hard to catch everything. Understand that they are human too. On the other hand. When it's all said and done, you should be completely HAPPY with your build and your new home! Make sure you let your builder know good or bad how your personal experience was so they can use that feedback later! You can see some of the reviews for our builder here.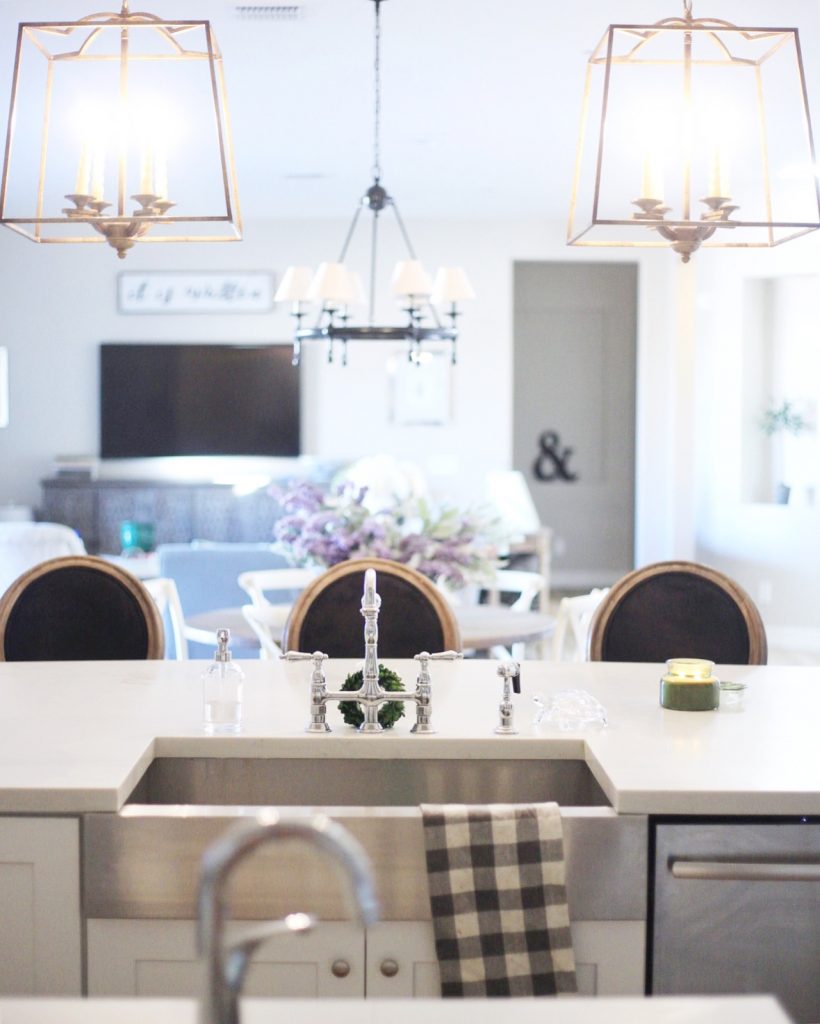 What color is your grout?
Ha! This is one of the most popular questions! Our grout color is mushroom!
What color is are your walls?
Another popular question! Sherwin Williams Accessible Beige. So happy our builder had this choice . Plus I'm happy that we had them do ALLLLL the painting! haha!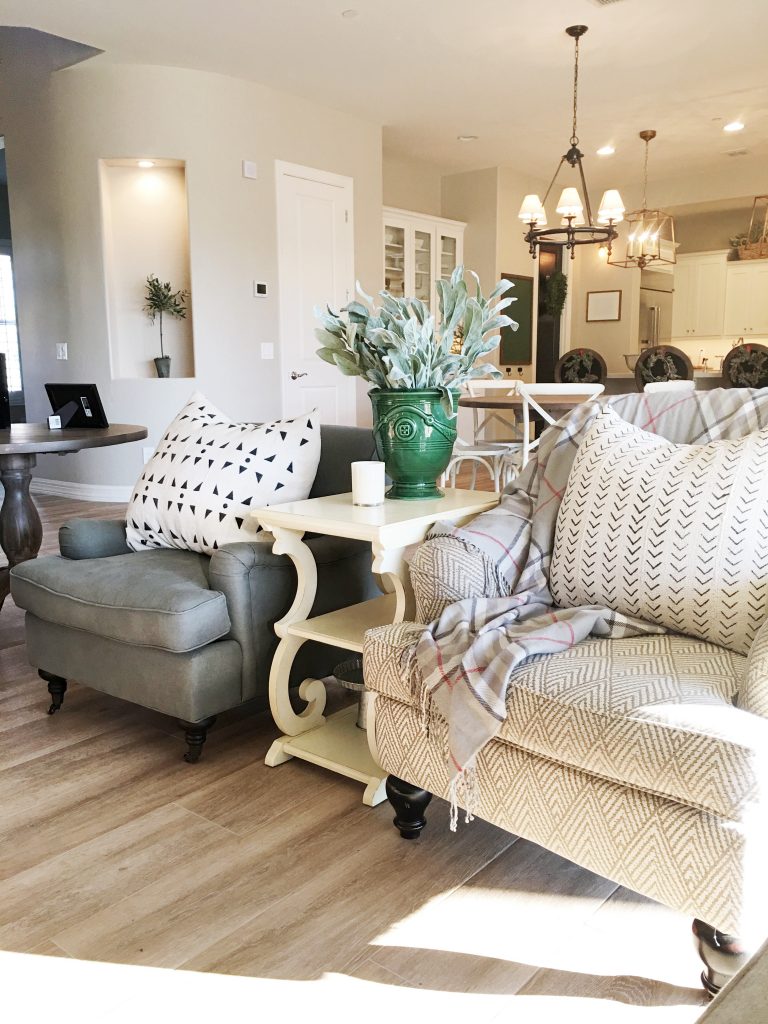 What is the one thing you wish you got or upgraded?
Now that we have been in the house for a month or so, I'm totally regretting not getting the central vacuum system. I really think I would have used that all the time! I didn't think I needed it because of all the tile we have, but I was so wrong! I think that baseboard kicker would have been perfect in the kitchen too! But I still love my home:0)
I love your laundry room, when are you going to show us more?
Ha! As soon as I get up there and start decorating! I know you guys are anxious to see it! We also have one downstairs. But I can't decide if I want to set up a washer and dryer in there or just use it as a mudroom for now! I'm on the hunt for a small washer and dryer so let me know if you come across one!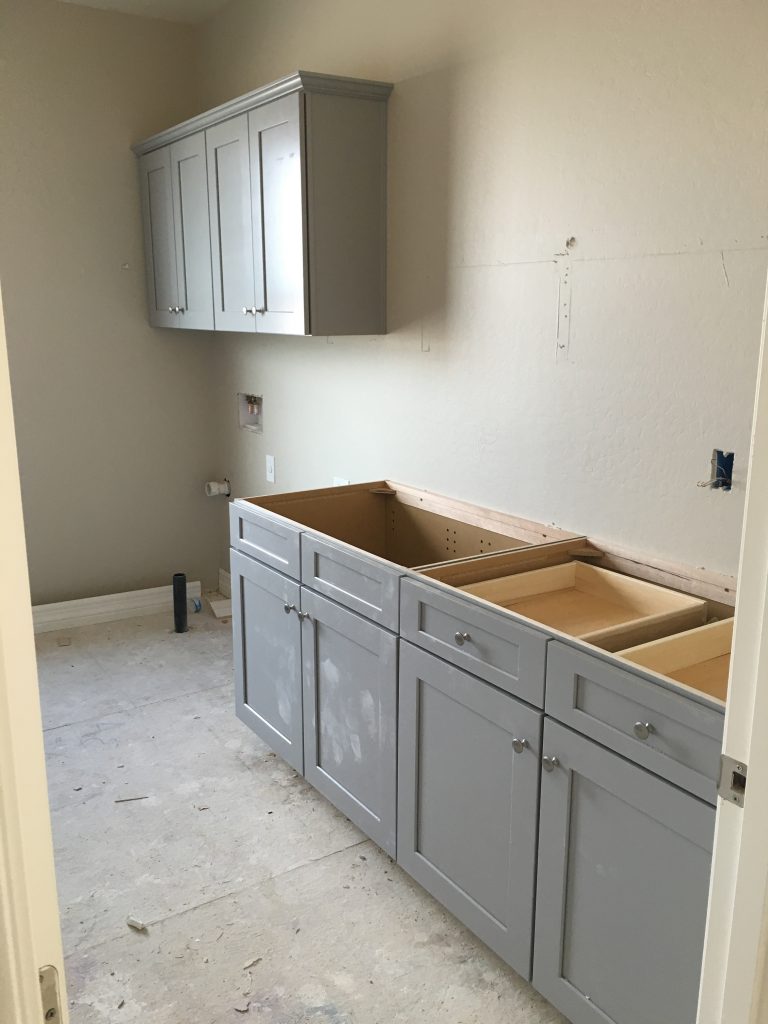 I haven't seen your backyard. Did you guys landscape your backyard through the builder?
Our builder offered us a front yard landscape package, and plenty of space in the backyard but no package. So right now it's dirt! We just met with our landscape architect and he drew us up a beautiful plan! I can't wait to show you guys. It does have a pool :0)
Thanks to AV Homes for sponsoring todays discussion! Truly proud to be apart of the building process with such a great company!
Do you have any other questions for me? Leave them in the comment section and I'll be more than happy to answer them!