Christmas Cards and Neighbor Gifts
This post is sponsored and may contain affiliate links, please read my disclosure policy.
We finally got our Shutterfly Christmas cards in and I think they turned out great this year. Last year it was all about the family selfie, remember that? This year we are in our new home so we decided to go with that theme! Reggie and I didn't jump in this year so it's all about our three!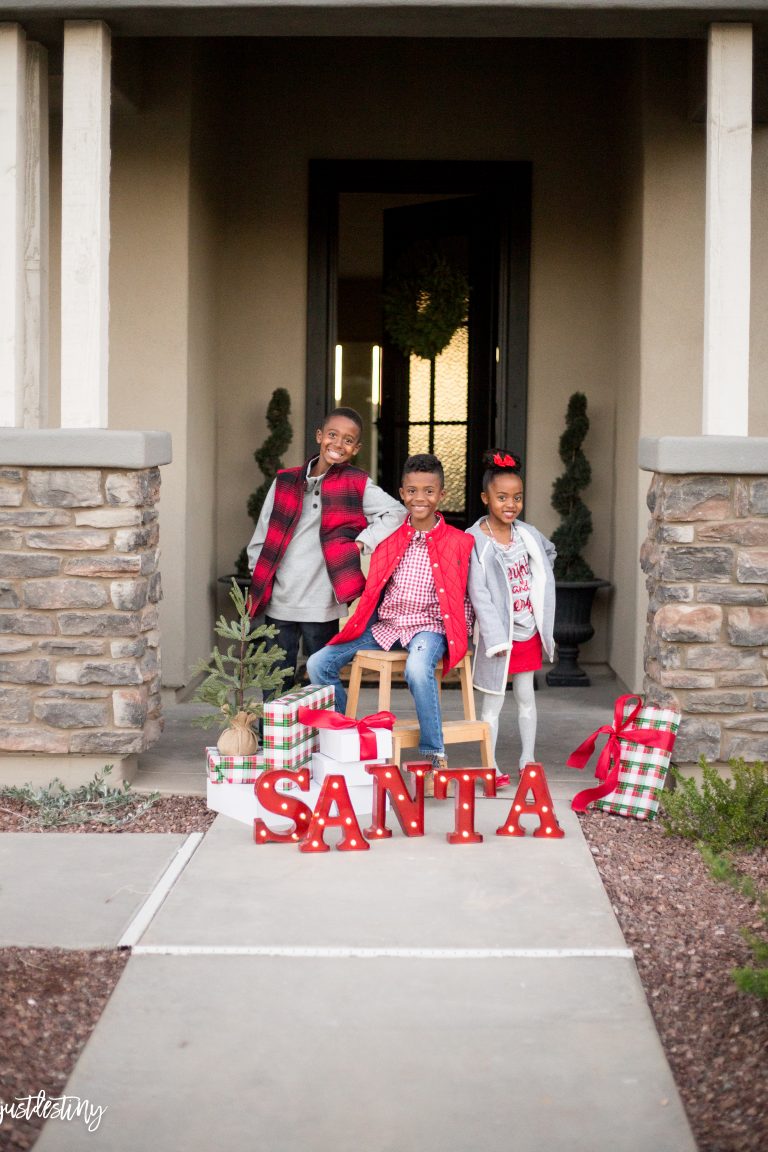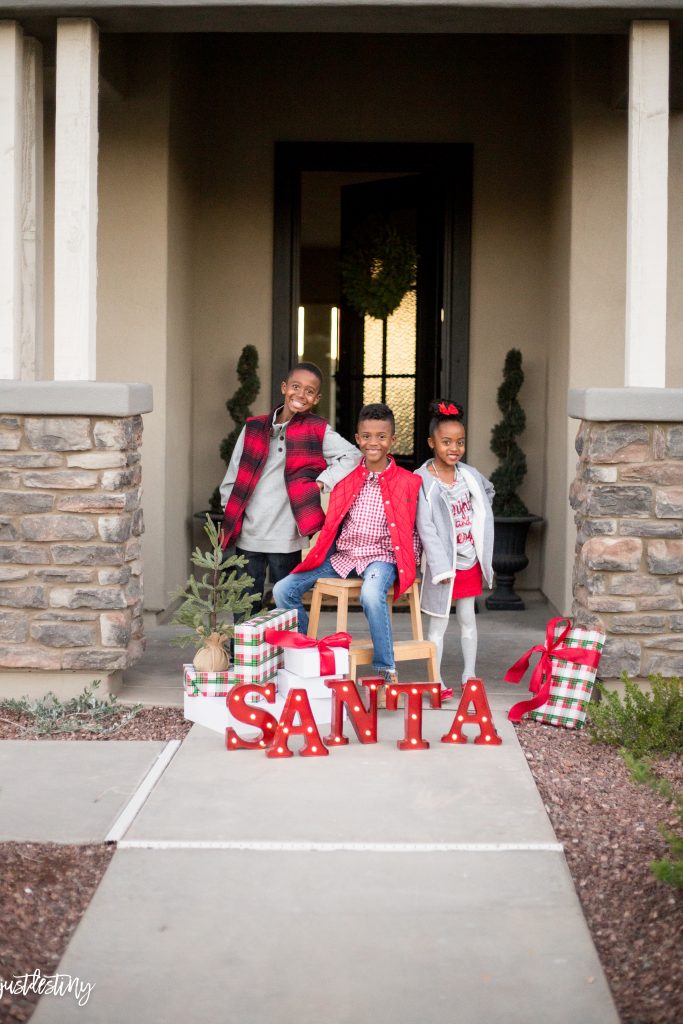 A moving announcement and christmas card combo was exactly what we needed! This way everyone has record of our new address and we still get to wish them a Merry Christmas.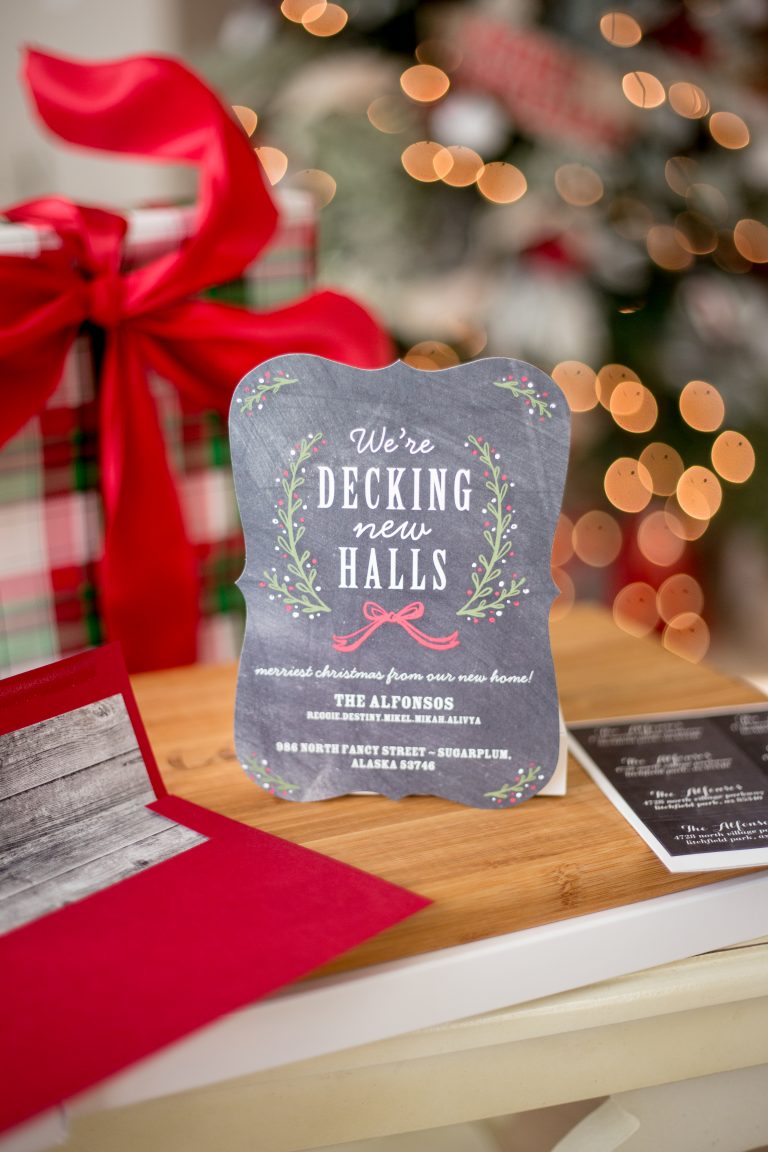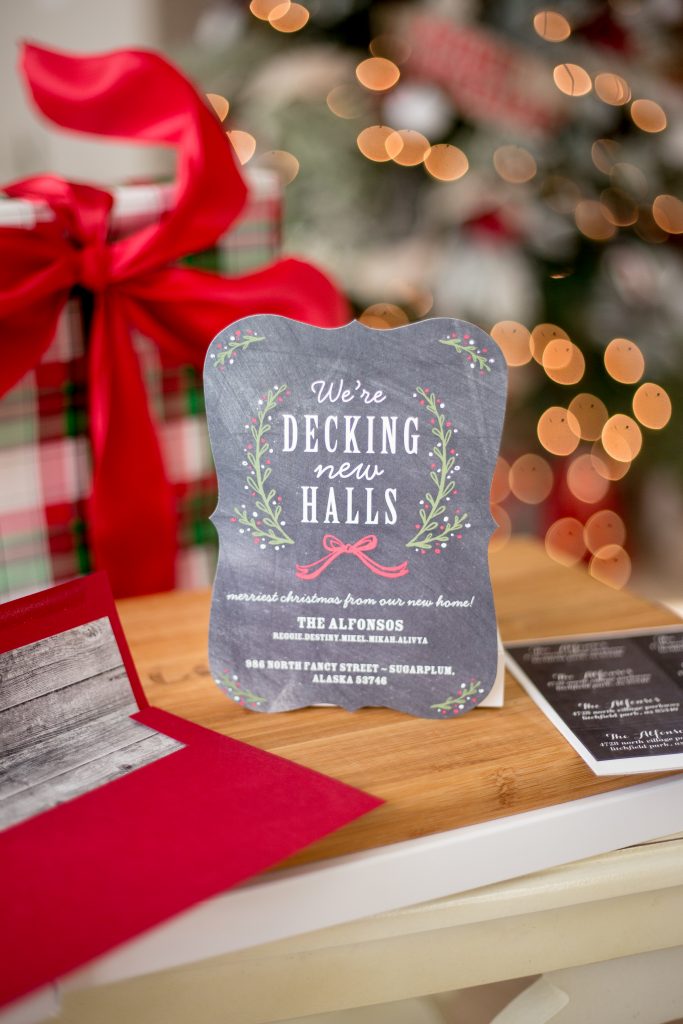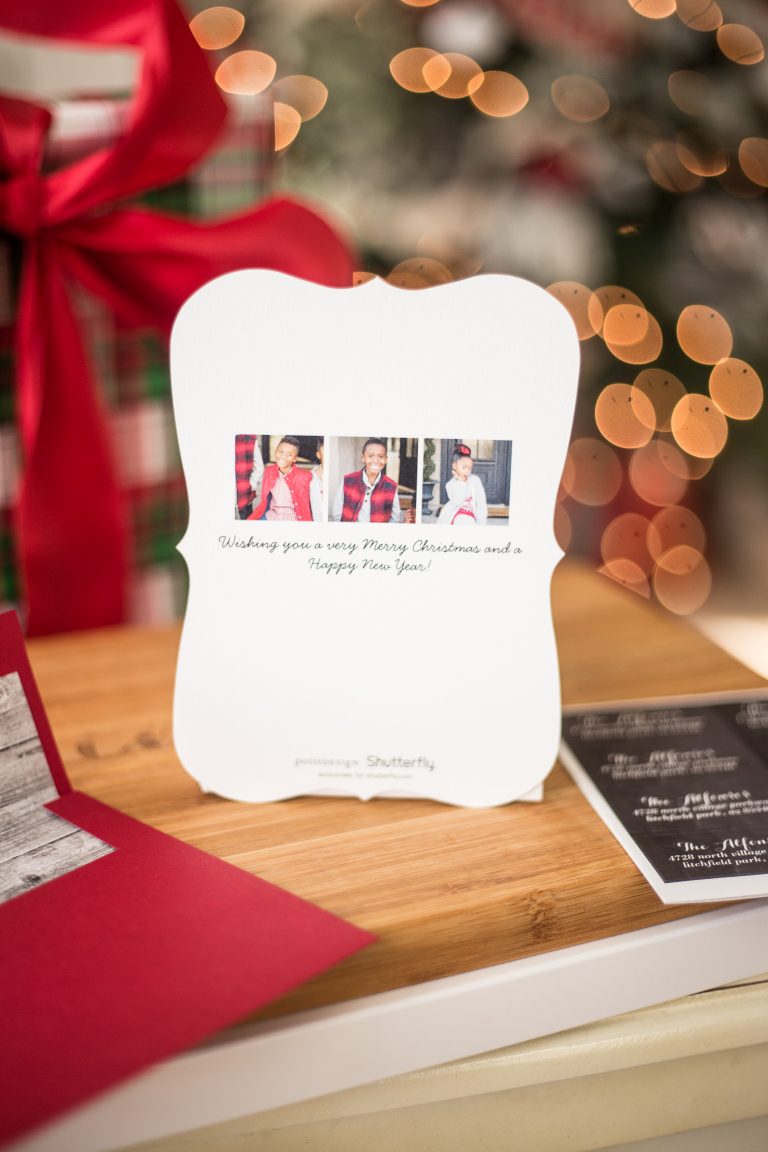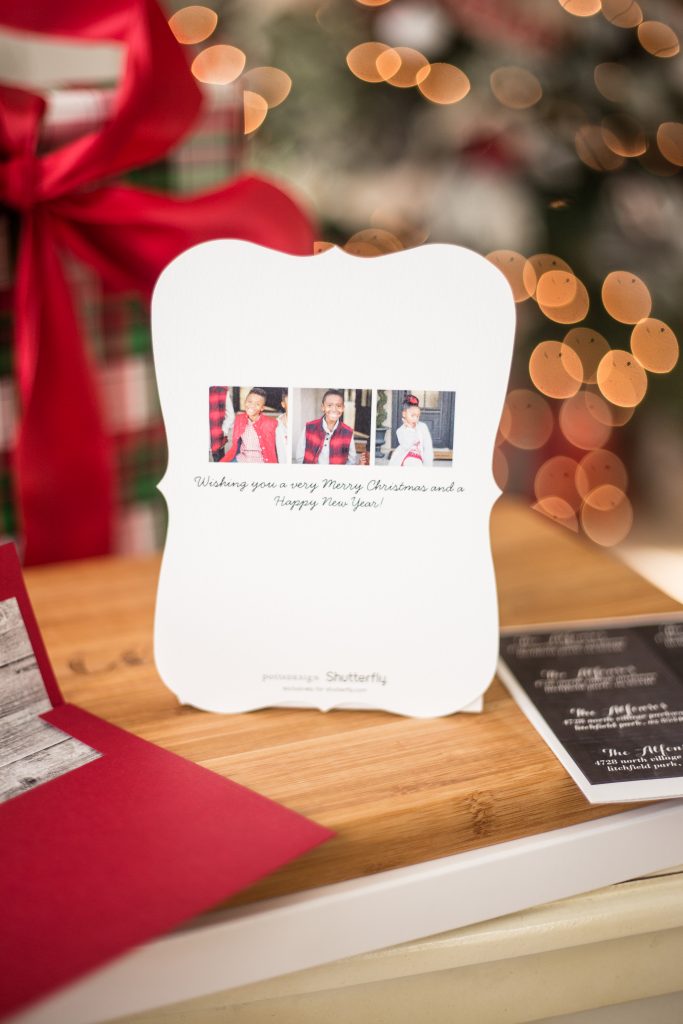 With Shutterfly cards you are able to customize so much. The envelopes, liners and even the back of the cards are made so that you can design them to fit your needs! We even got a beautiful pearl shimmer on them and had them cut out in a bracket style to make them extra special. There are hundreds of different combonation to choose from.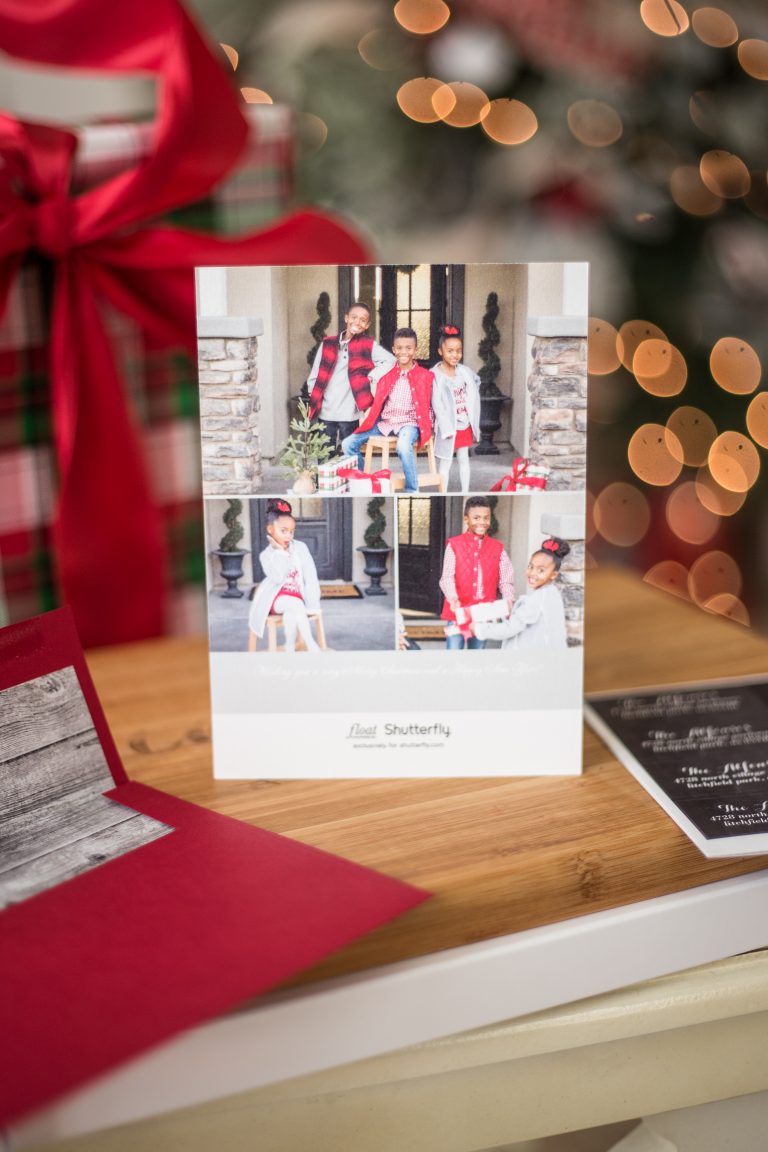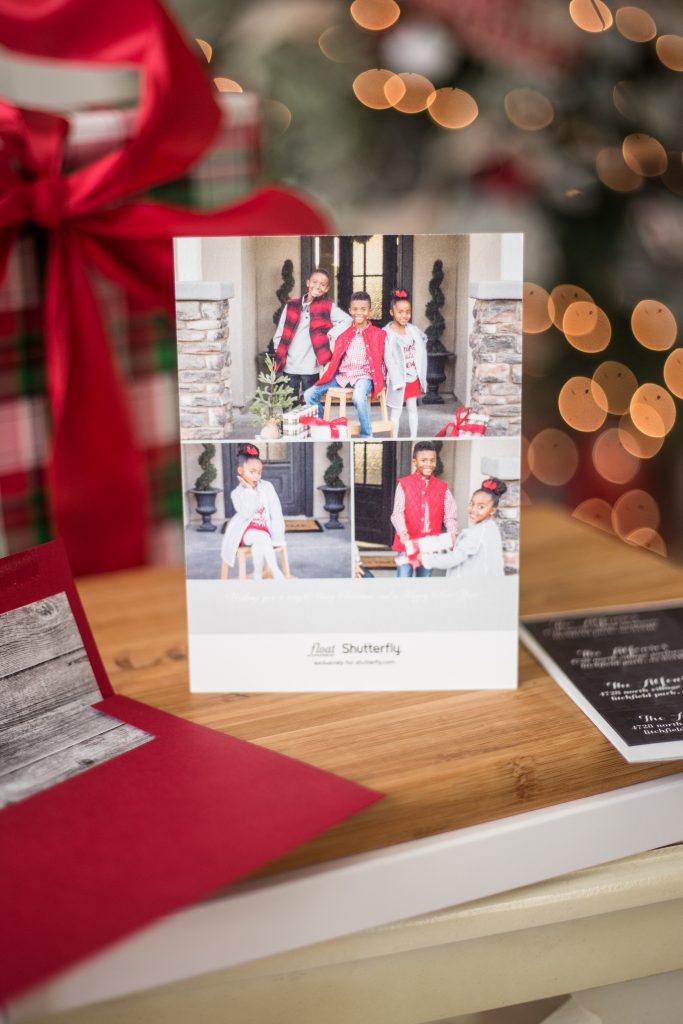 Get Christmas Card Moving announcements here……New Home Christmas Cards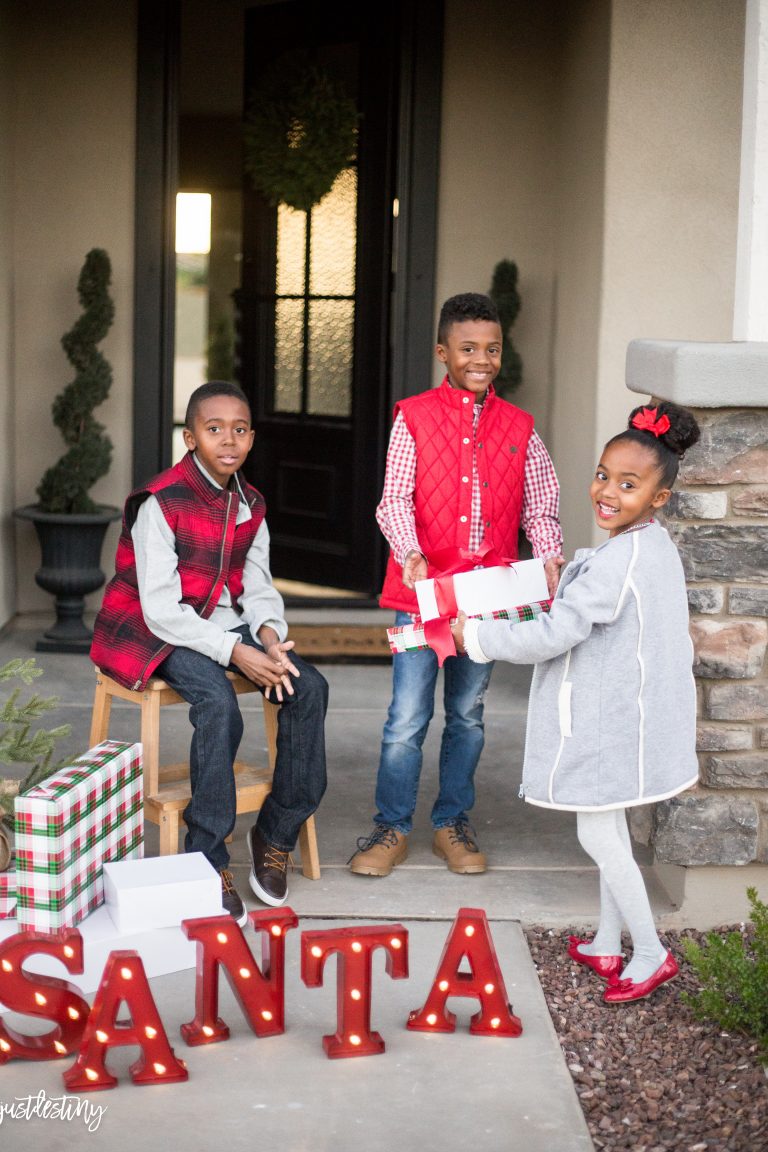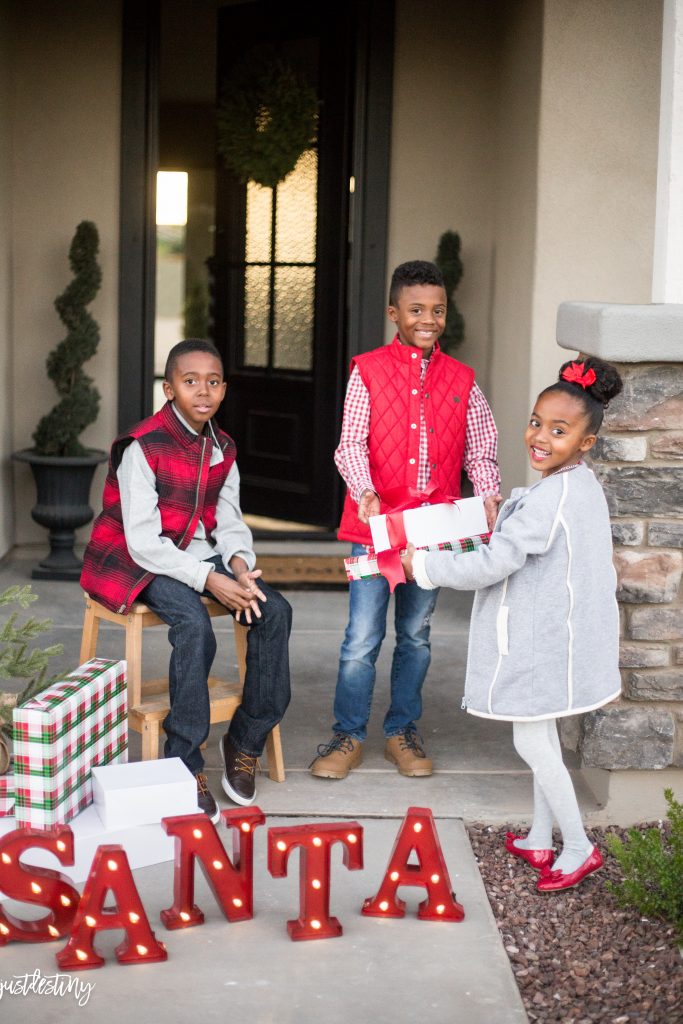 Gifts for Our Neighbors and Teachers
For our new neighbors and new teachers this year, we decided to get them all something from the kitchen but personalized! I love personalized gifts you guys. It's something that makes the gift that much more thoughtful and Shutterfly is the perfect place for customizations!
For our teachers I purchased these Personalized Cutting Boards with cheese knife.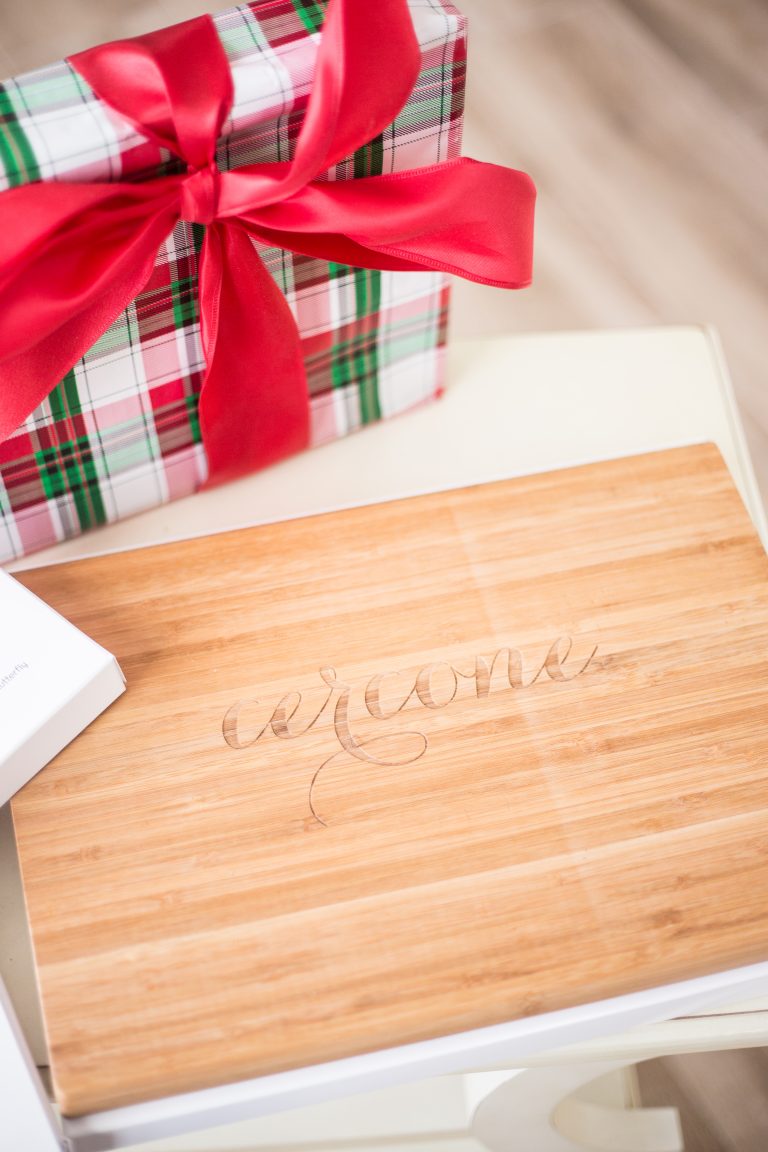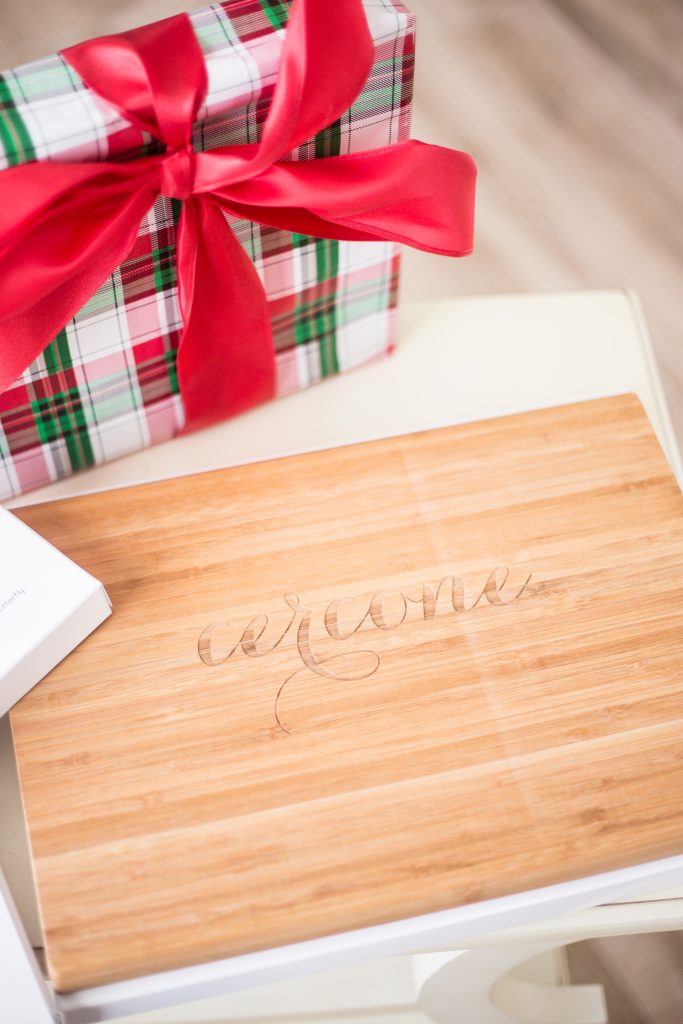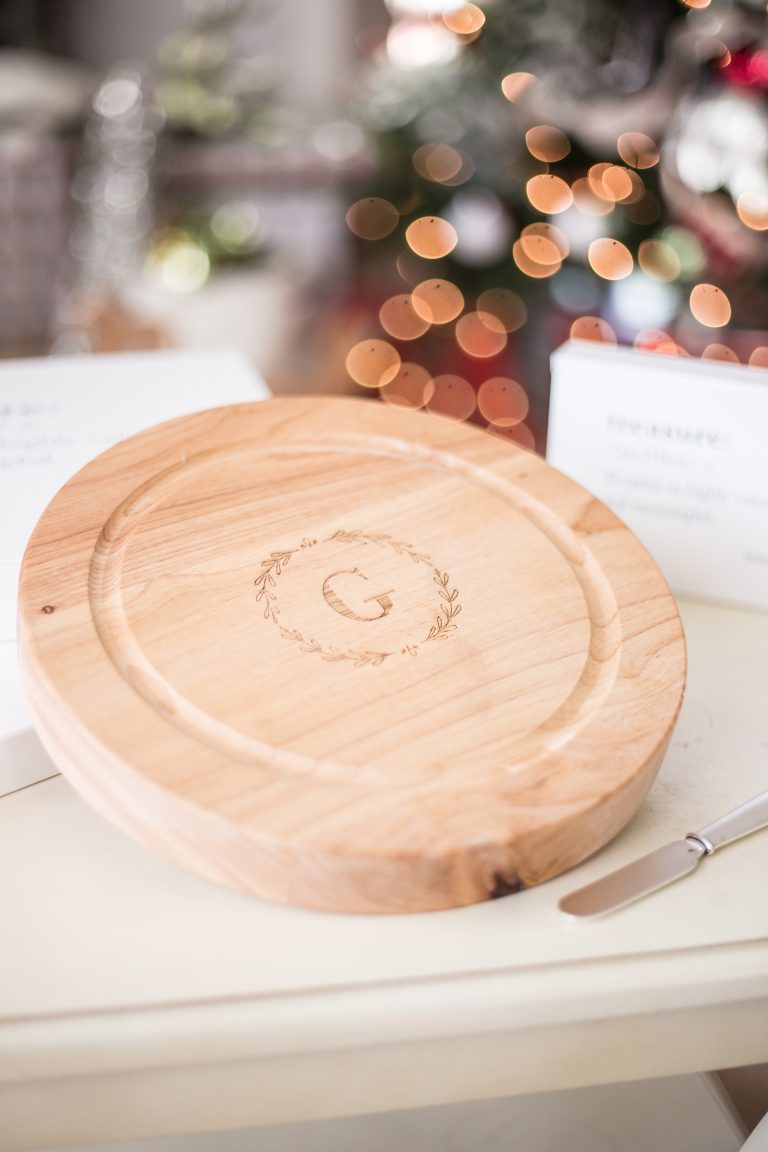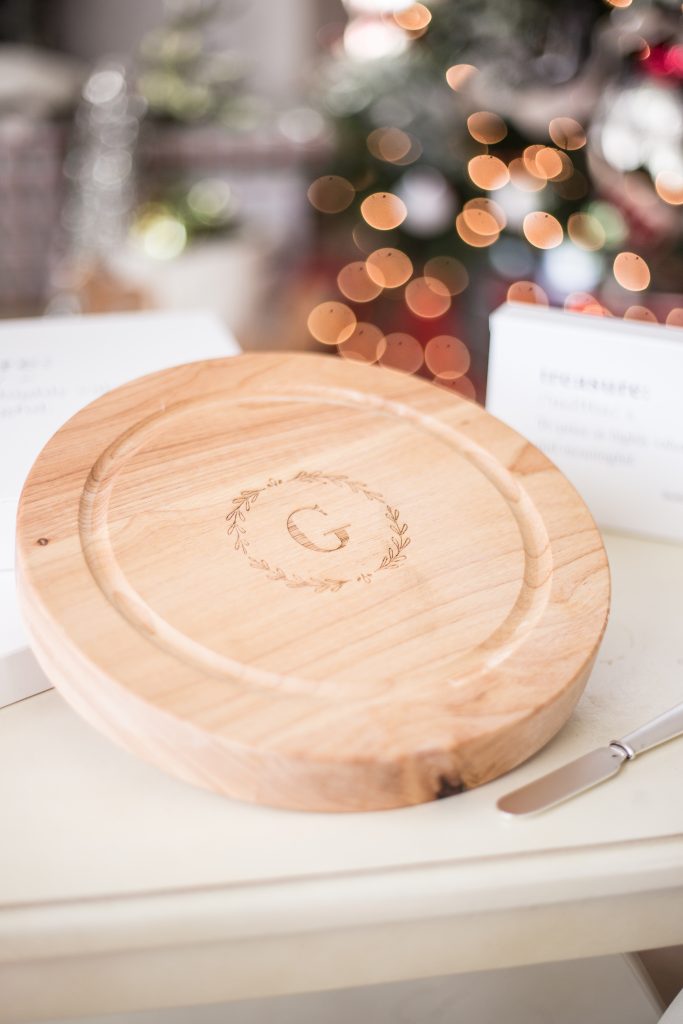 I think you'll be surprised with the quality of these cutting boards. They're nice and heavy with attention to detail. I personally would love to receive one of these so I knew they would make great gifts for anyone I appreciated. We sure do appreciate our teachers!
For our neighbors I thought personal decanters would be great. Each one of them enjoys a nice glass of wine so these will go great with their collection!
Each box is personally wrapped in Shutterfly's signature definition box. This year it the word is "Treasure"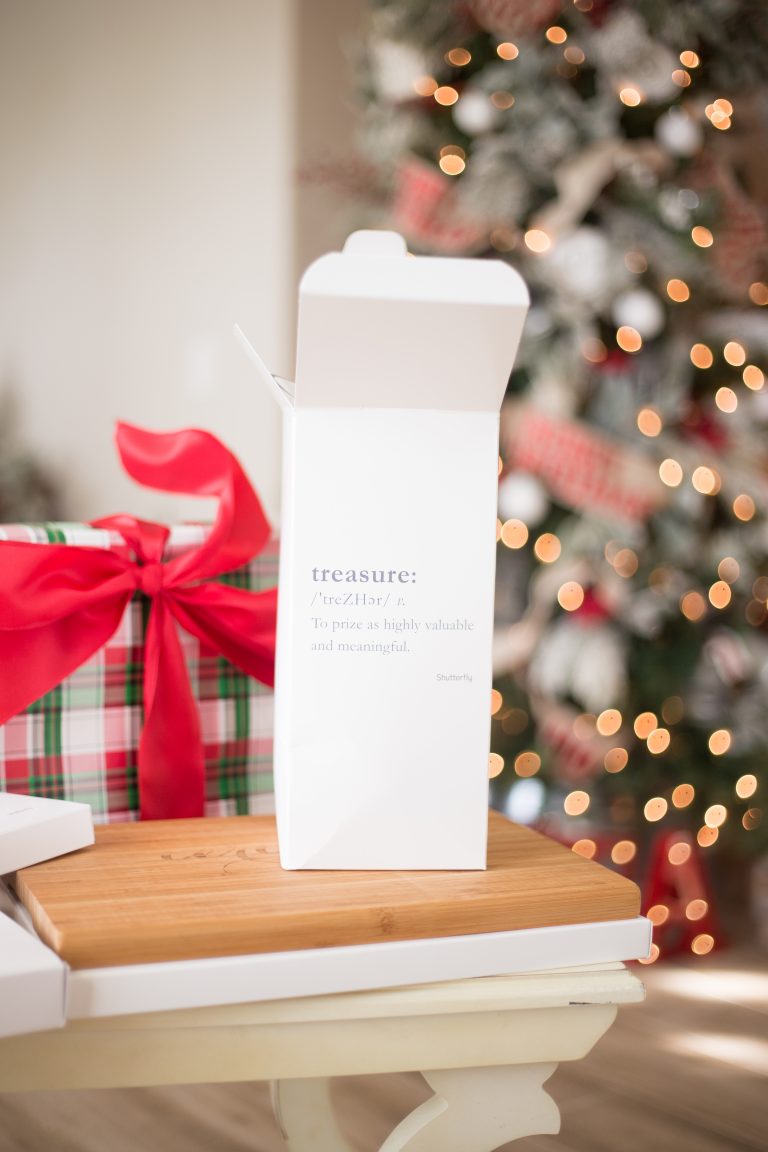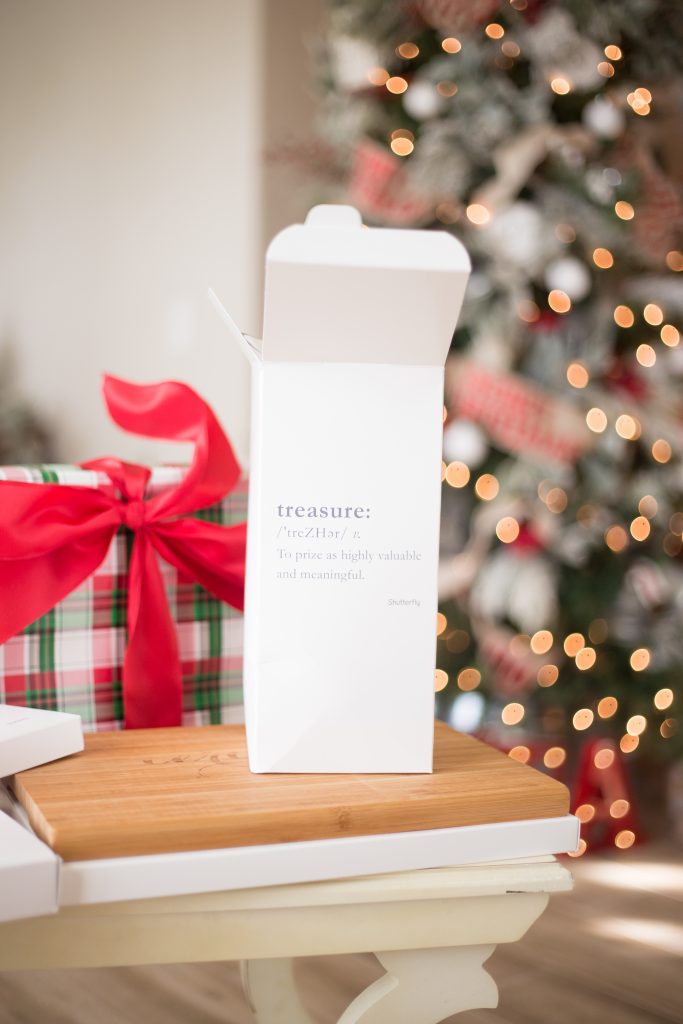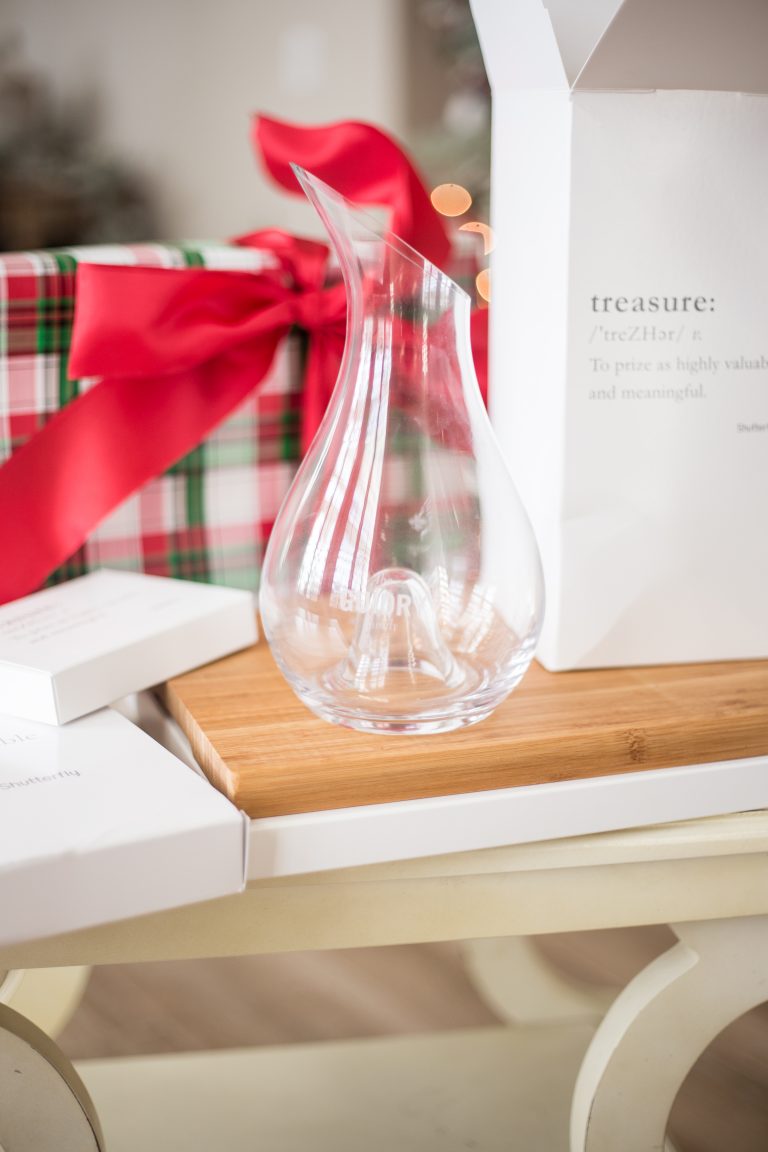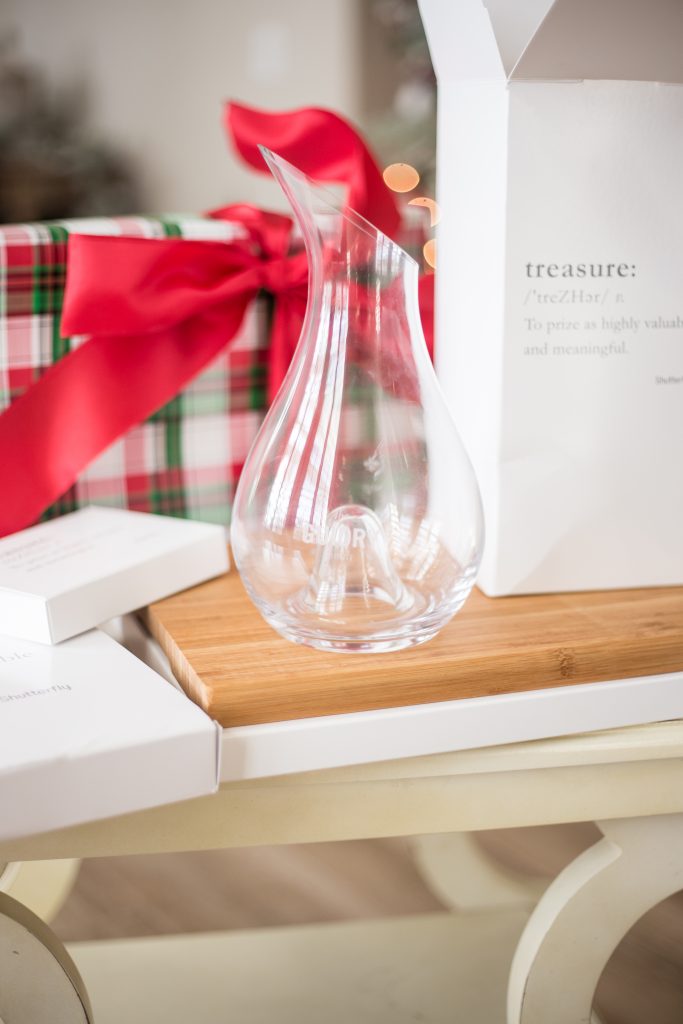 Right now there is plenty of time to still order Christmas cards and some statements gifts like the ones above!
Use the code OHJOY to get 50% today ONLY!!!!!!
Thank you Shutterfly for sponsoring todays post! We love getting our cards from them each you and hope you find something you love for your family too!