Wooden Christmas Tree DIY
This post is sponsored and may contain affiliate links, please read my disclosure policy.
I have an easy Christmas craft for you today. If you have any wood from left over projects then this is gonna be super easy and cheap:0) If not, it's still gonna be super easy and cheap! Ha!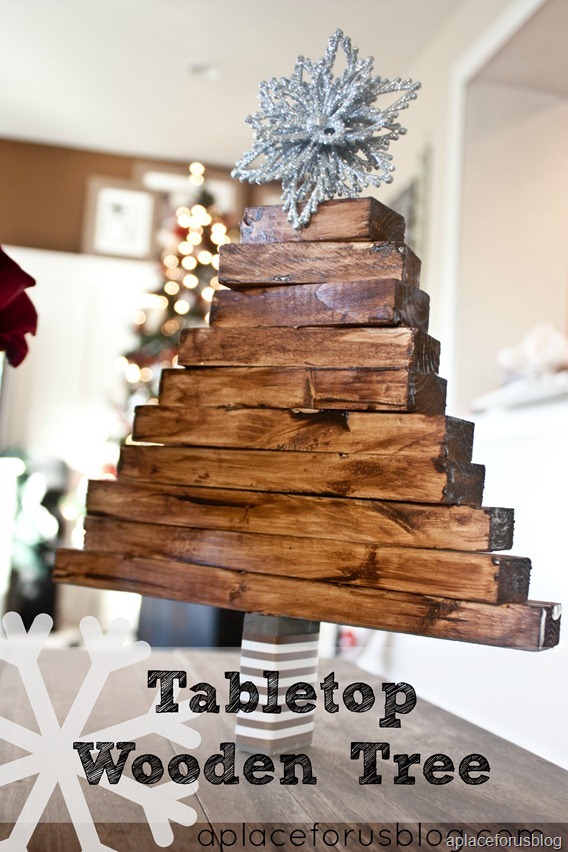 How to make a Wooden Christmas Tree
What your going to need to make this wooden tree is a few things.
A miter saw/compound miter saw
1×1's or any size your please (5-6ft worth)
wood glue or liquid nail,
favorite stain color(mini wax gel in walnut)
cheap sponge brushes or rags
optional star ornament
hot glue gun
ribbon
For the first step your going to want to start out at by cutting a 12 inch long piece of wood and then work your way up 1/2 in at a time.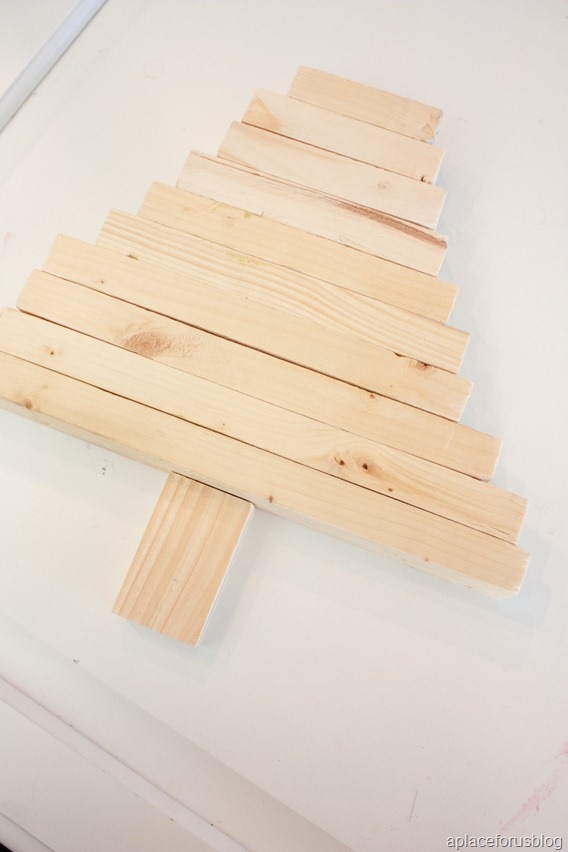 So 12, 11.5, 11, 10.5 etc. I actually just eyed it BUT I think the 1/2 theory should work fine:0)
For the base piece use a 3.5 inch piece.
Then begin to stack up the wood and stagger them just slightly. At the same time add enough glue to make sure that it will dry nice and firm! I used about 3 dots. One towards the middle and then on both sides.
*PUT THE BOTTOM PIECE ON AFTER EVERYTHING IS DRIED! BELIEVE ME:0) It's a lot easier that way:0)
Here's what I mean by staggered….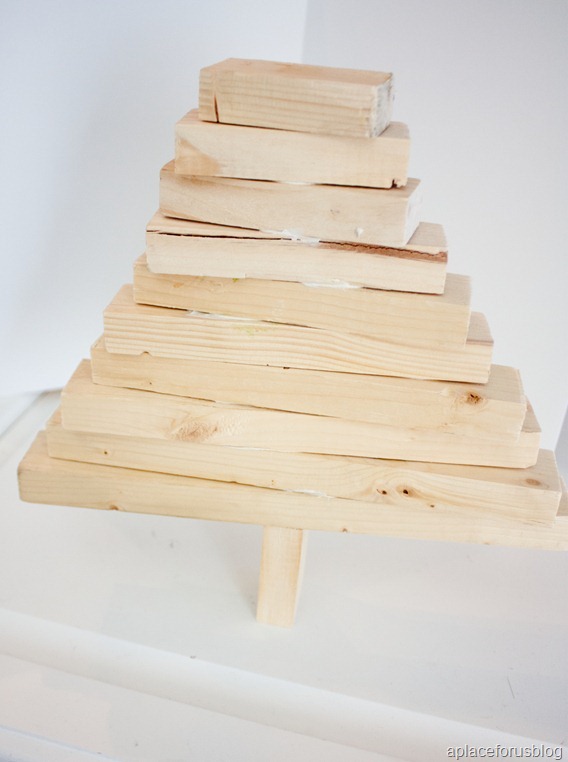 Once your tree has dried and you've attached the base then your going to want to take a piece of sandpaper and sand down all the rough edges and pick off any glue that may have made it's way into the seams.
Next, pick out a nice stain and begin to stain the tree with your desired stain color. I used MINI WAX gel in walnut . I had it left over from another project and it worked perfectly! I love using these cheap foam brushes for just about everything and they worked great on this project! You could also use the rags that are made for staining projects:0)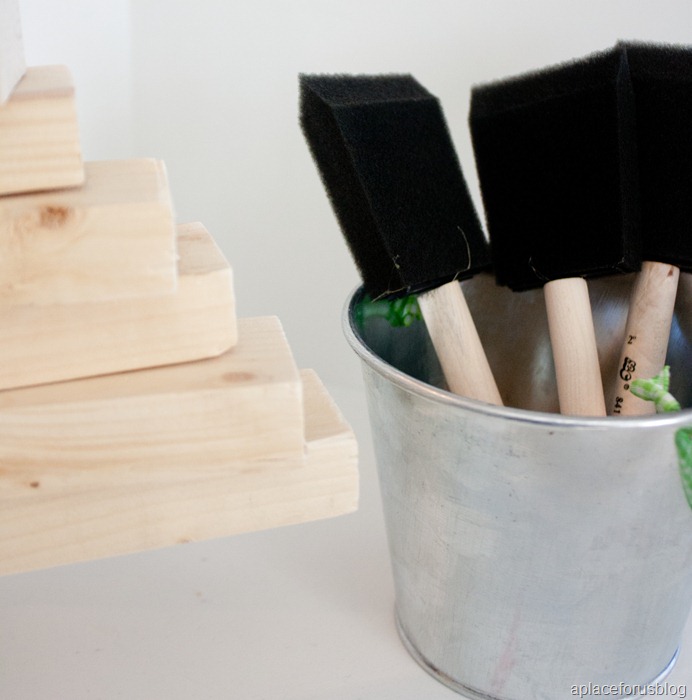 Let the project dry.
You can add a decorative topper like I did by using a star ornament and some hot glue or you can leave it as is. Either way it's beautiful.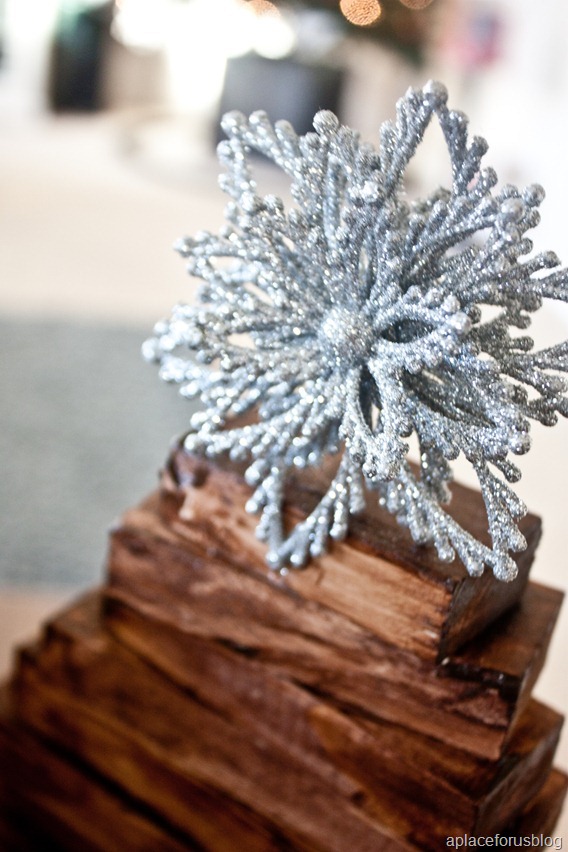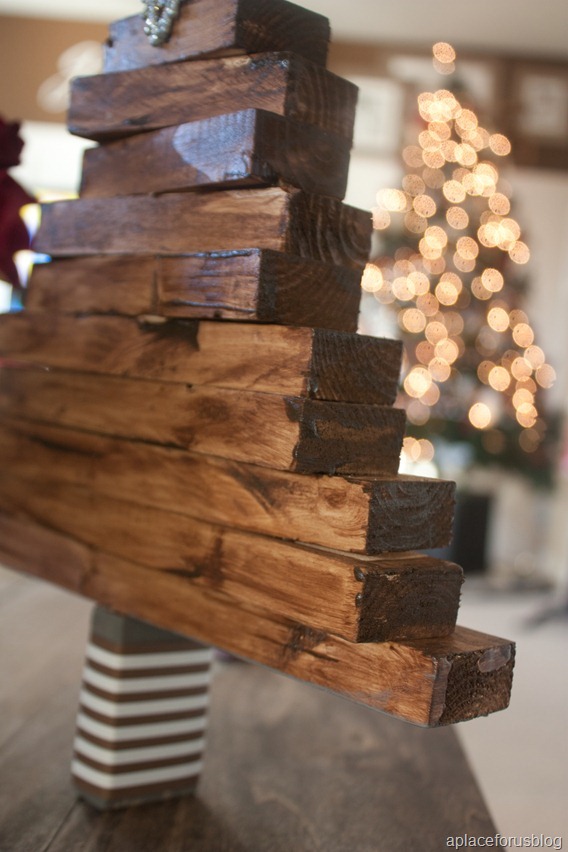 I also used some paper ribbon to wrap the base. You can find this at the TomKatStudio!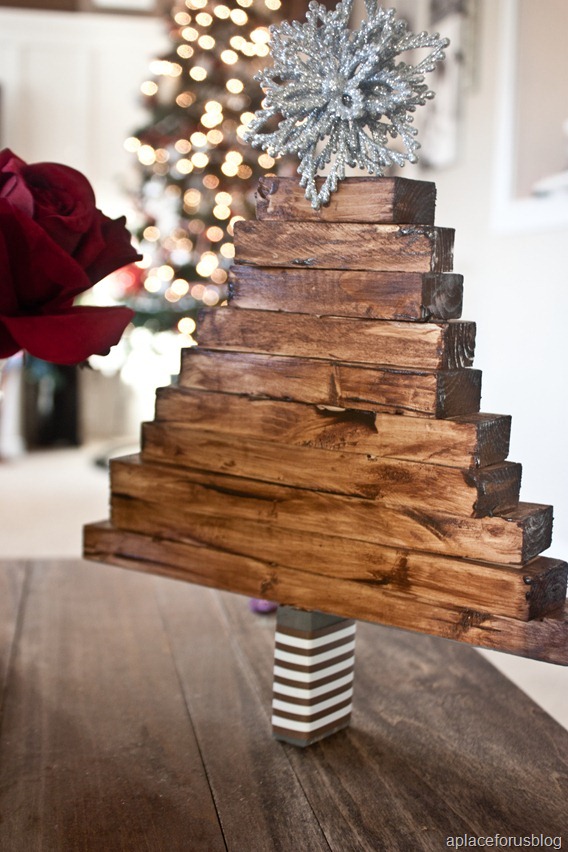 That was pretty simple right! Happy Tuesday folks!
Have you started any Christmas crafting yet, or do you leave it to the stores to do that for you;0) Let me know!
Looking for another Christmas craft? Learn how to make a floating sign here!