This post is sponsored and may contain affiliate links, please read my disclosure policy.
This is a sponsored post by DecoArt.
We have been enjoying our new pool so much this summer! So much that I decided to make some super cute floaties for the kids to swim with! Fun pool floats are trending right now so I thought it would be cool to DIY some of our own with my friends from DecoArt! Each month I will be bringing you guys some new products and ideas using their entire line of paint! If you're a crafter, I promise you already have some of their paint in your stash even if you don't know it!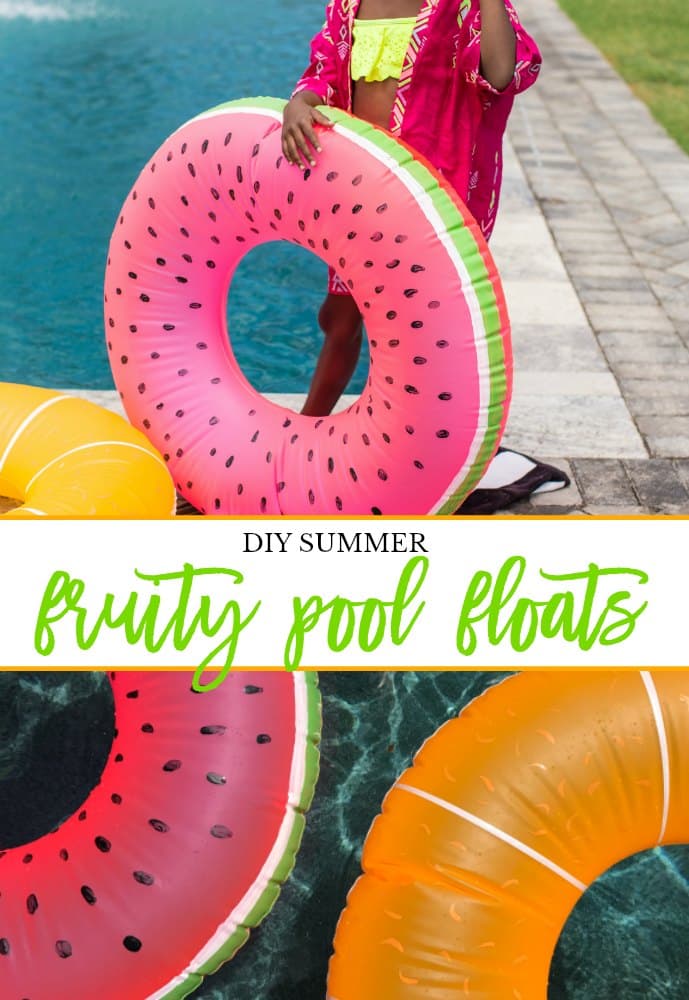 What you'll need for this project:
Blank Pool Floats Amazon
Craft Paint Brushes ( whatever size you feel comfortable with)
Painters Tape (I love Multi Surface for clean lines)
Multi-Surface Paint from Decoart in various colors
Flamingo
Apple Green
Orange Sherbert
Cotton Ball
Black Tie
Fruity Orange
Use the painter's tape to make lines in 4ths and then in 8ths.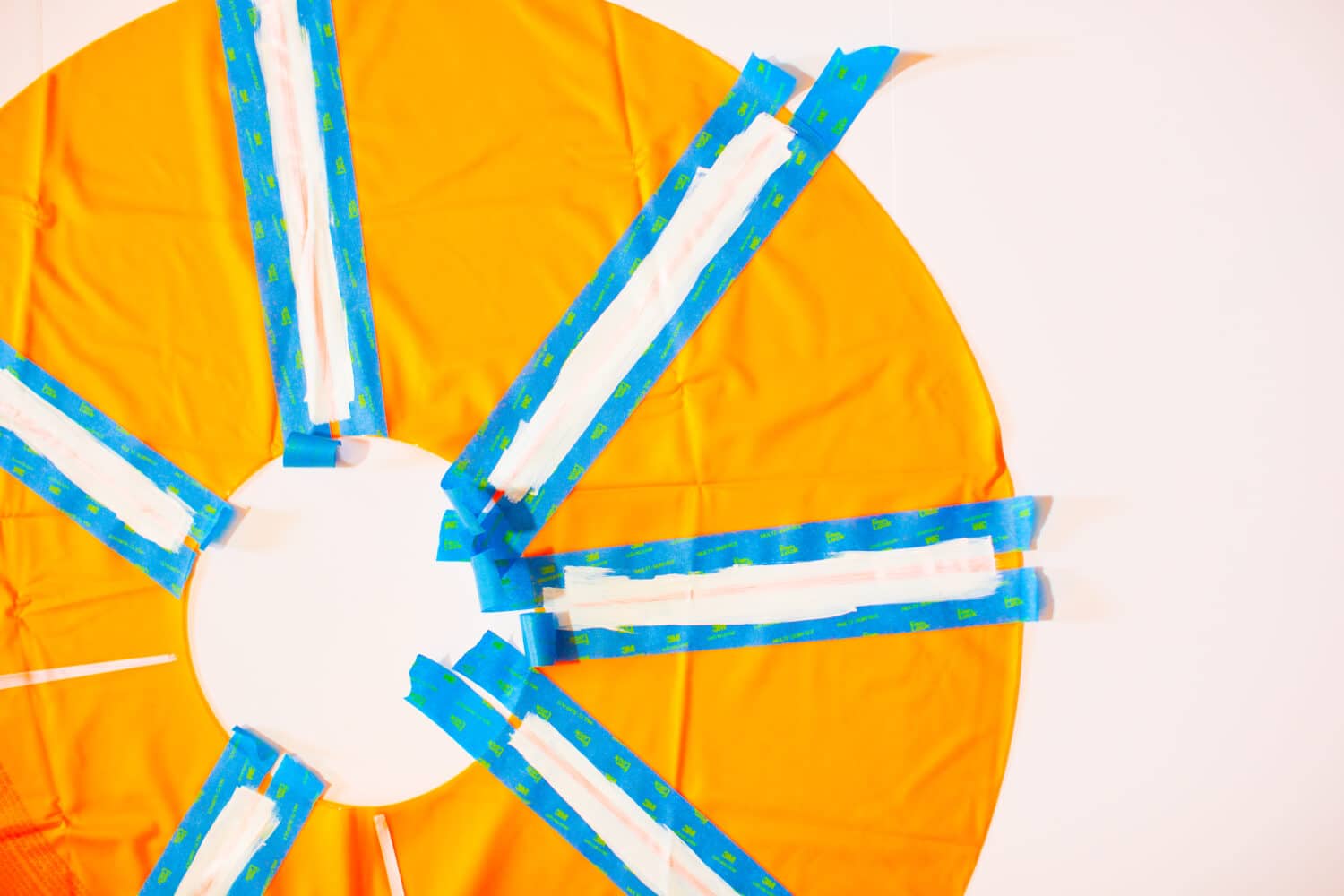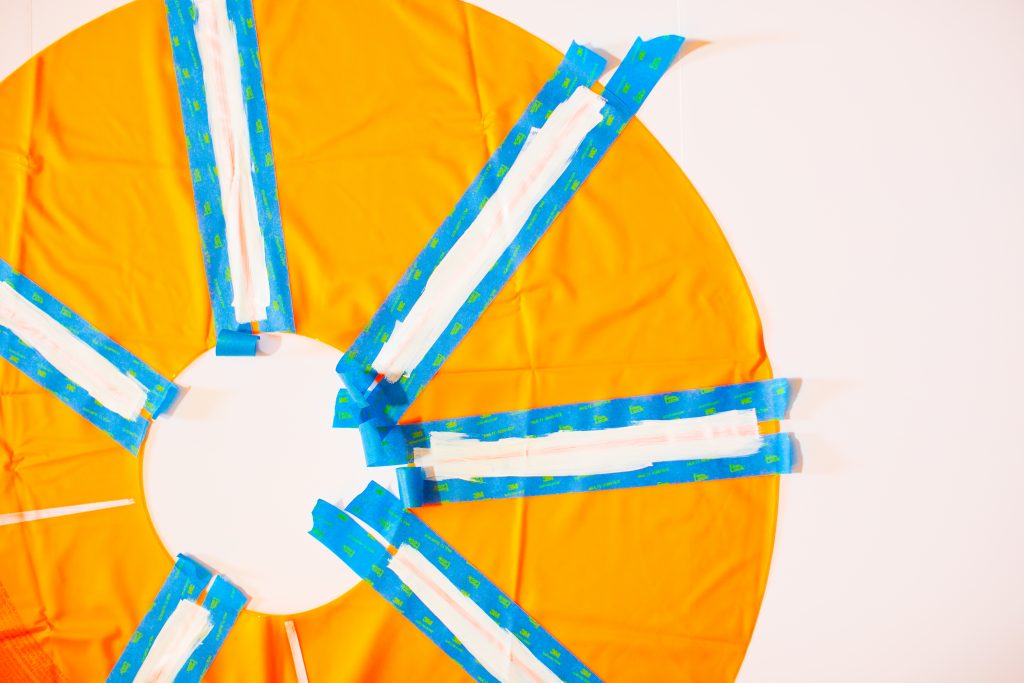 Press down firmly to seal the tape. Gently paint on white in between the tape. Repeat until you have a nice bright white.
Remove the tape to reveal lines!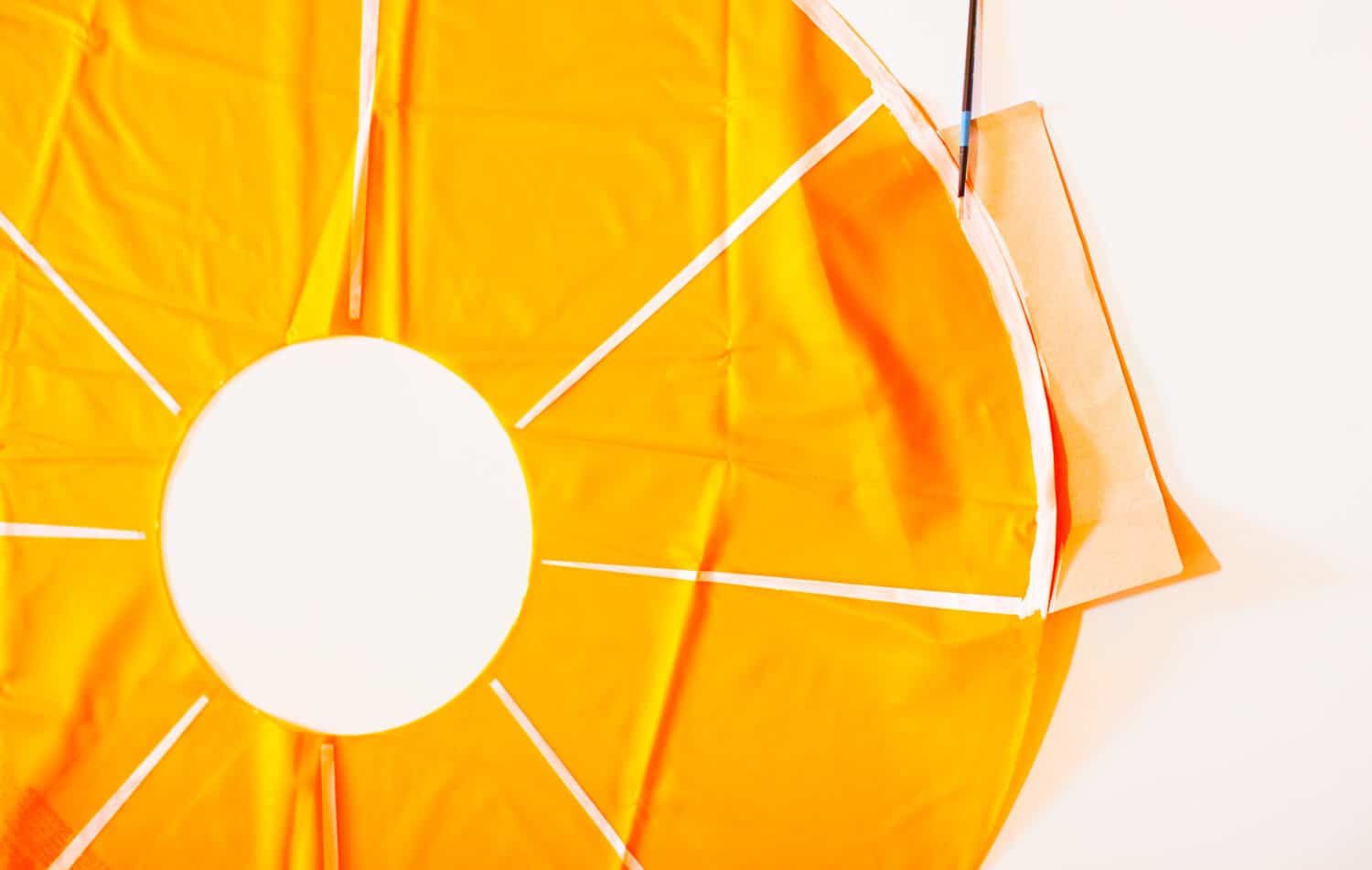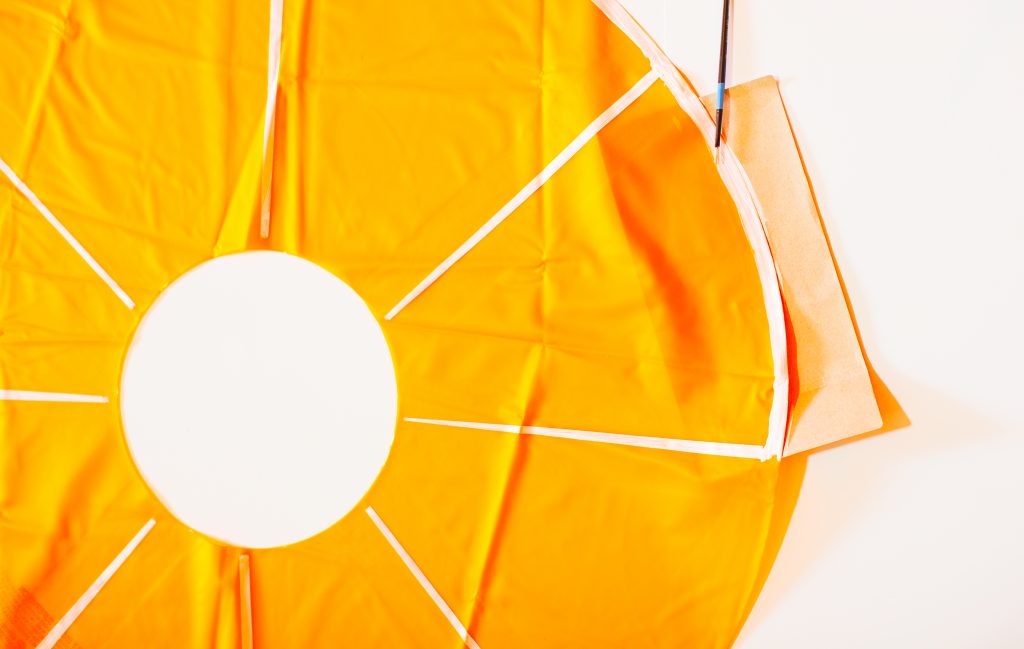 Next paint the edges of the float with the same white paint. It doesn't need to be perfect, but take your time to get nice even strokes and great coverage! The Multi-Surface paint is super easy to work with. The paints are self-sealing, so no primer or varnish is required and they offer excellent coverage in one to two coats!
After that use the Orange Sherbet to mimic "pulp" lines throughout the insides. Looks good enough to eat!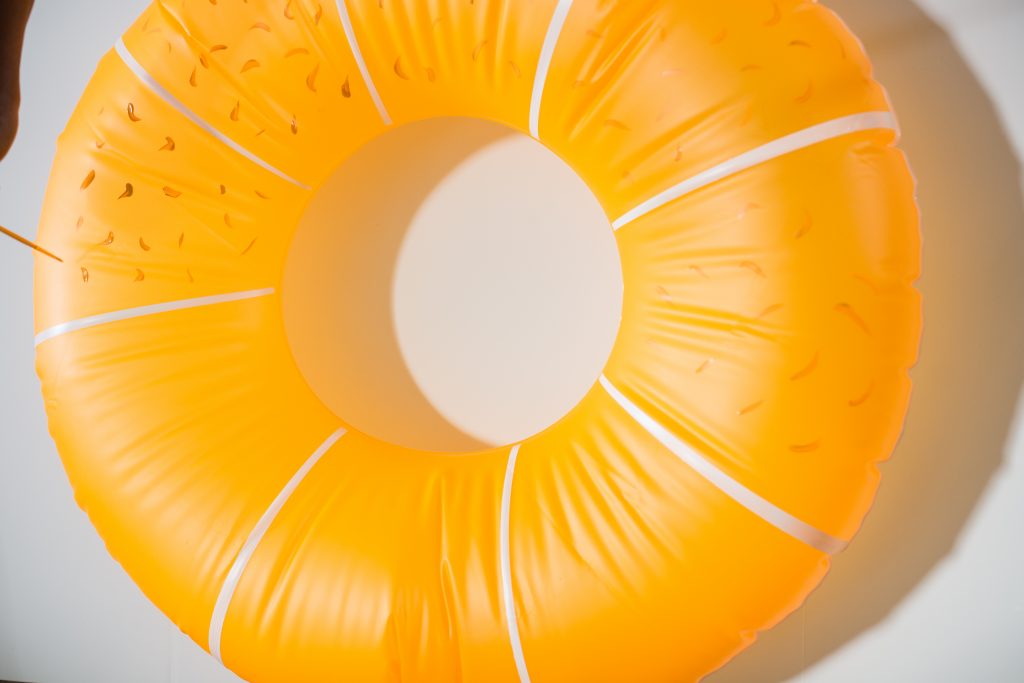 Let it dry and ENJOY!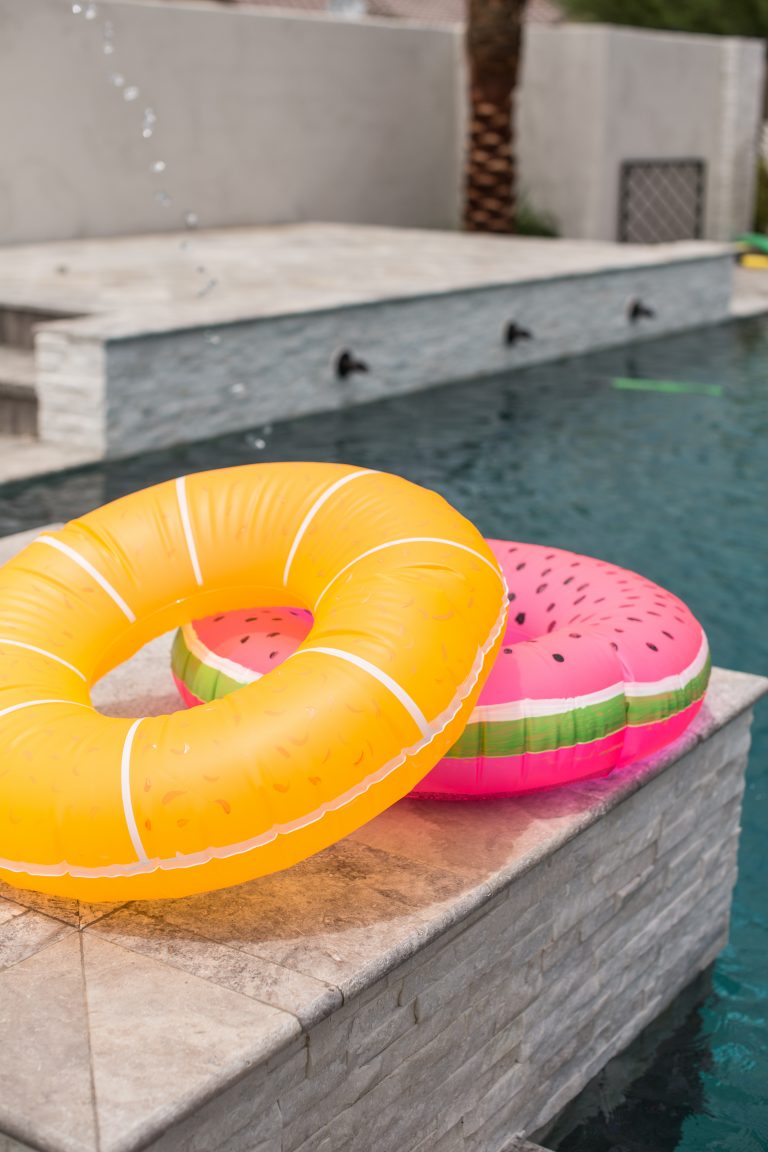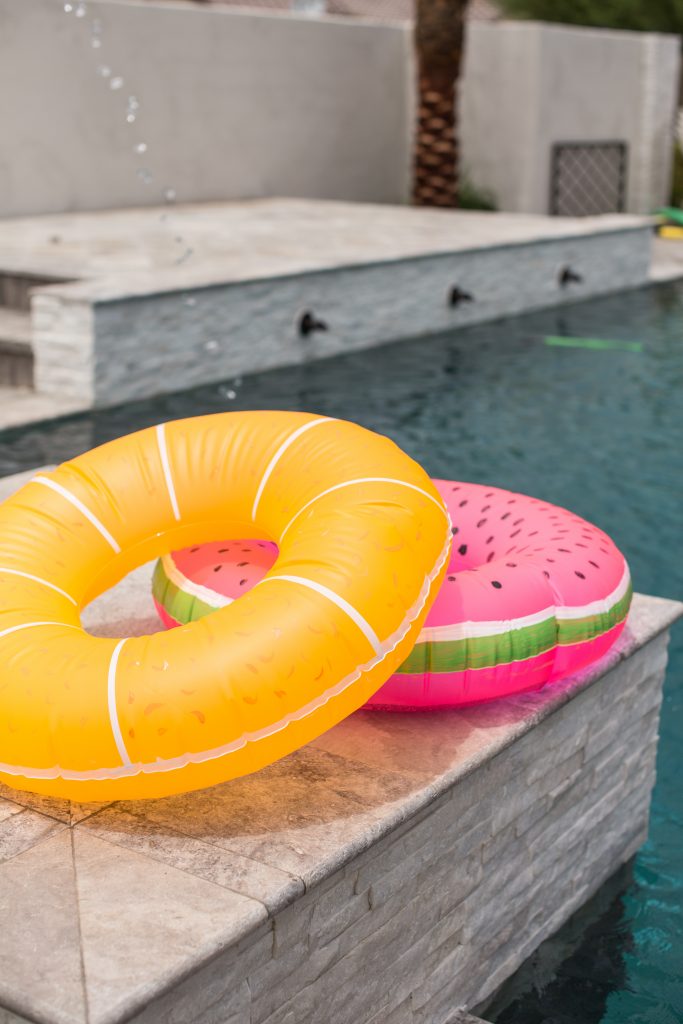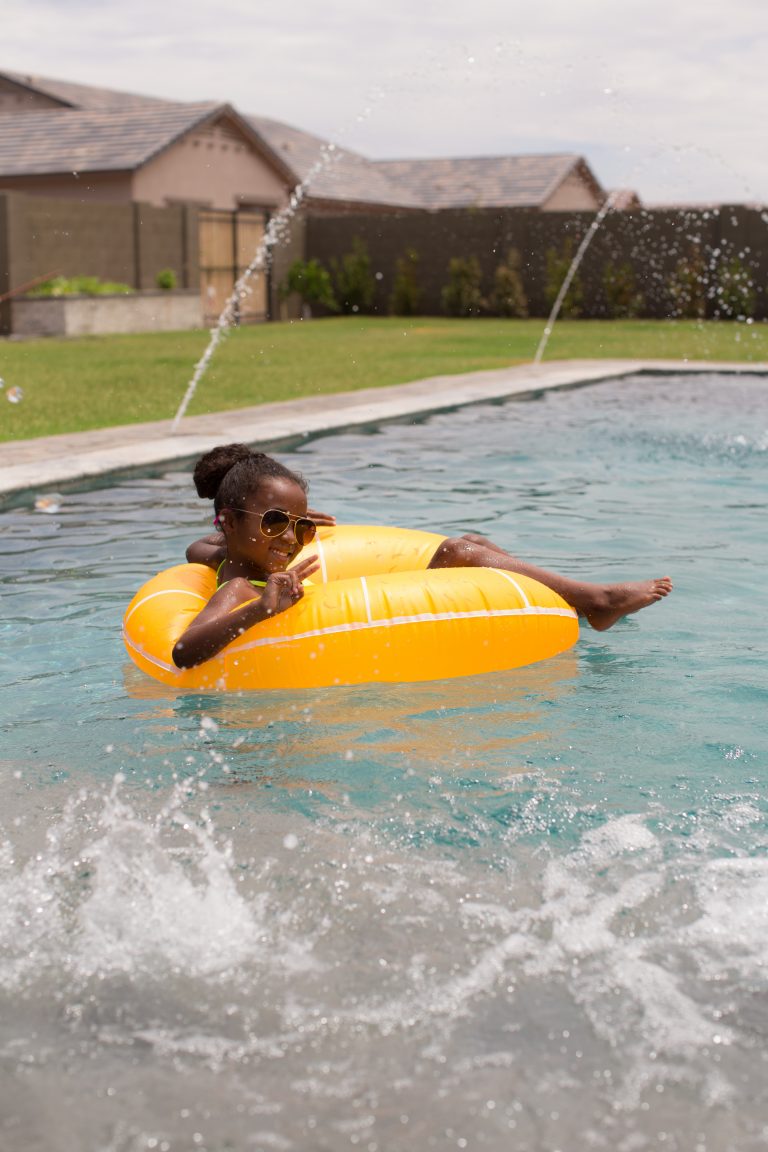 Juicy Watermelon
For this cute watermelon pool float, lay a pink float on a flat surface. I prefer to start with an inflated float but you can certainly do this while it has air in it too.
Use the apple green paint to paint the entire perimeter of the float. About 2-3 inches towards the middle.
Let that dry and then paint 1 inch ring in white next to the green.
Let that dry too!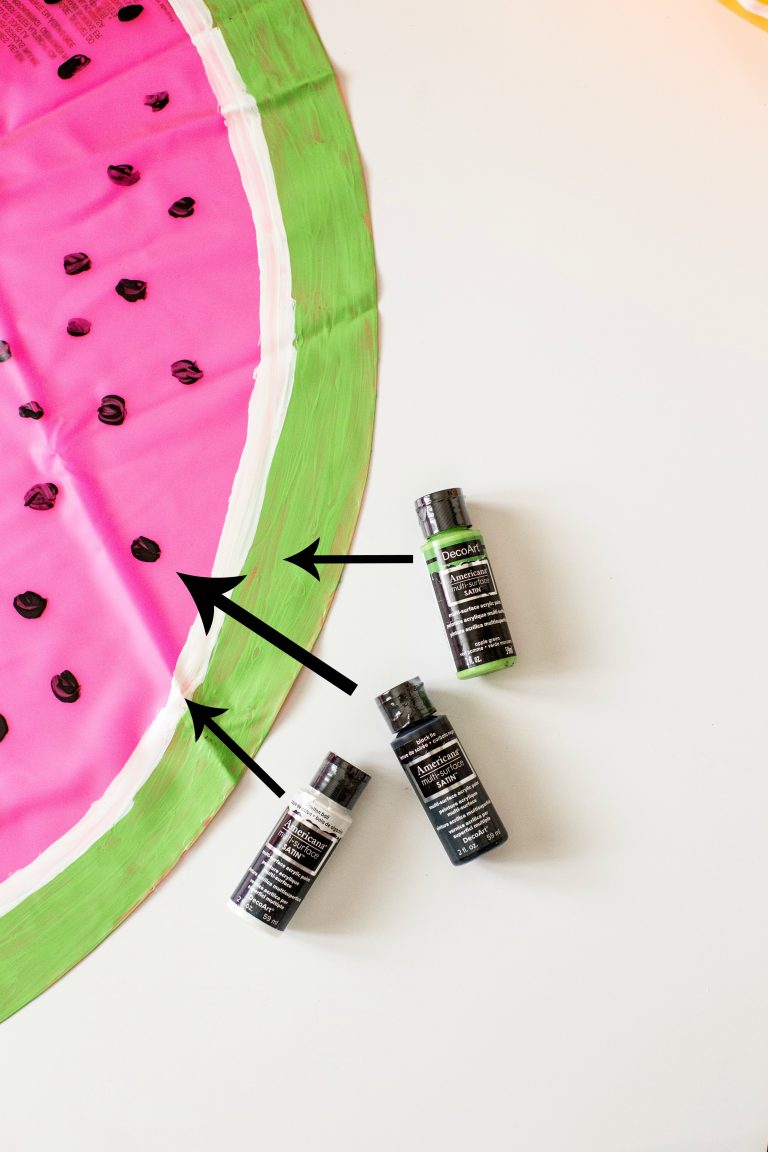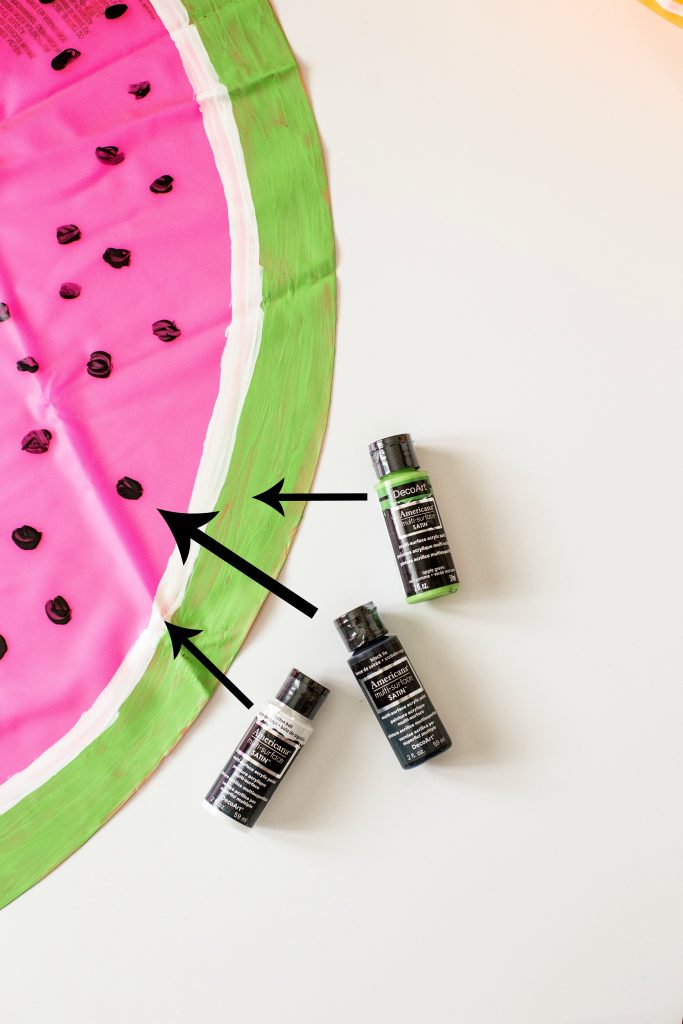 After after that use the black paint to paint on seeds!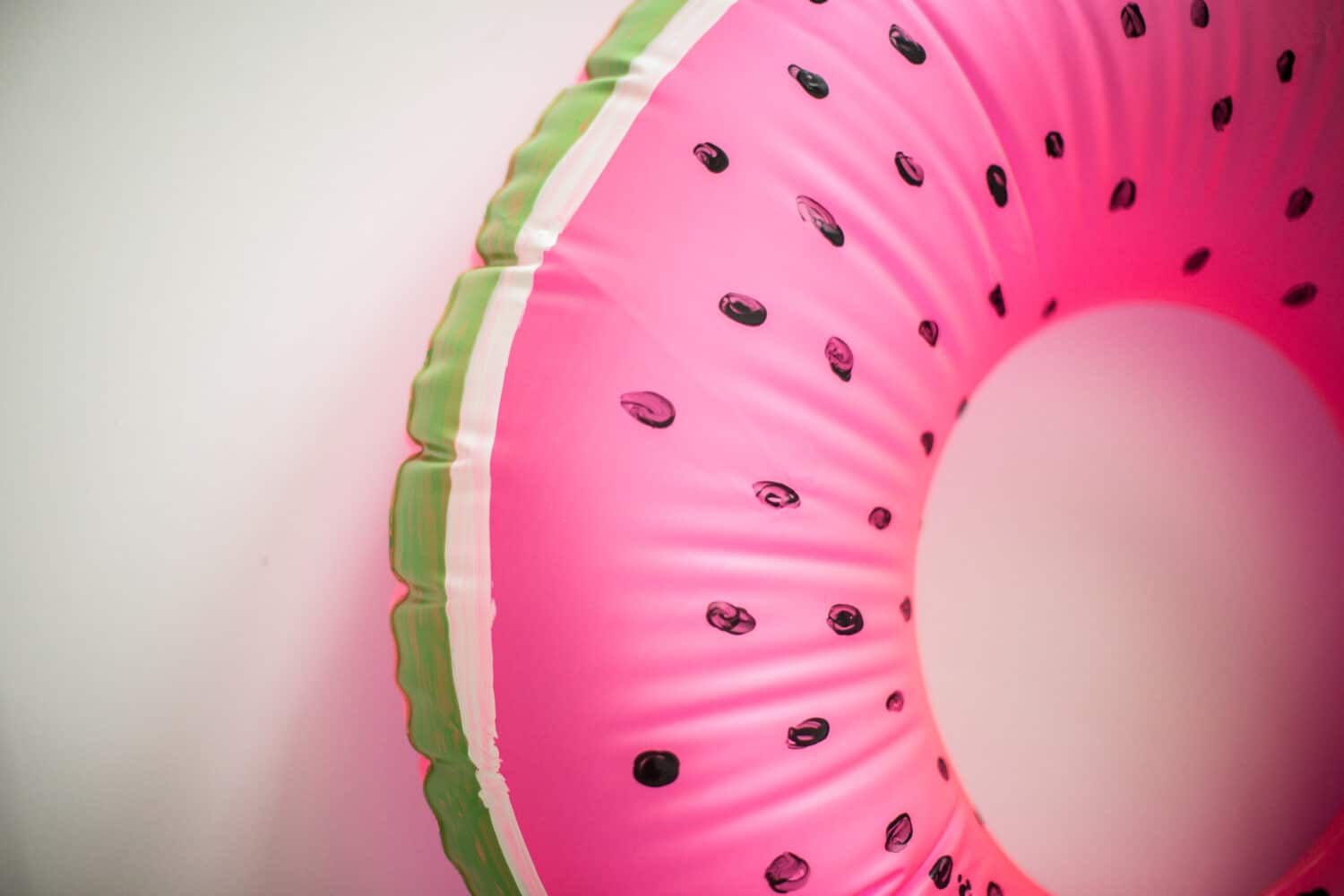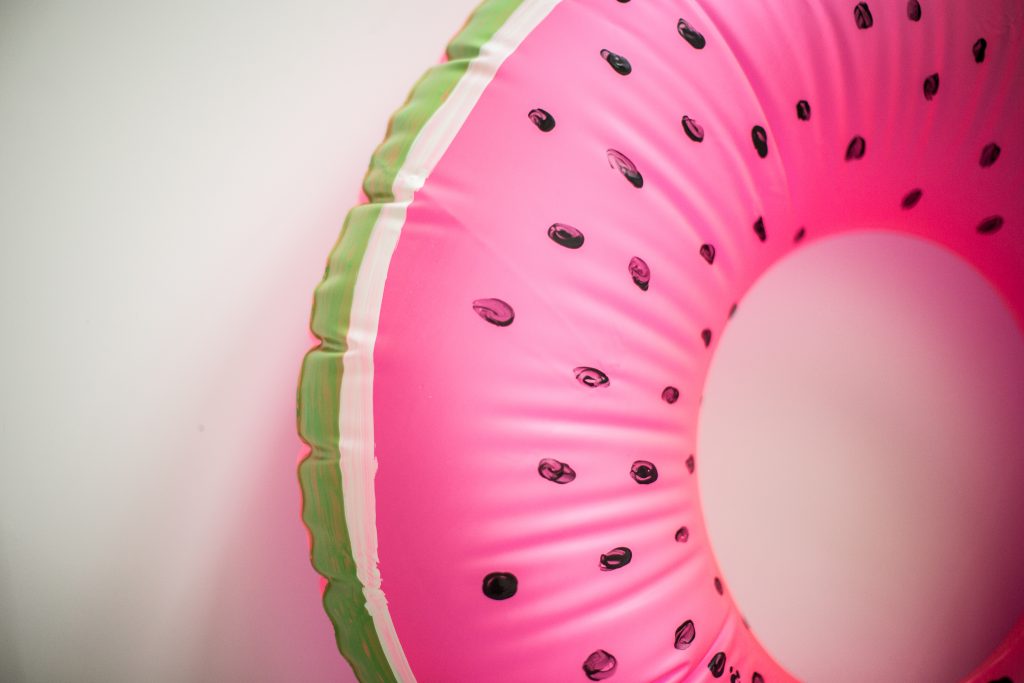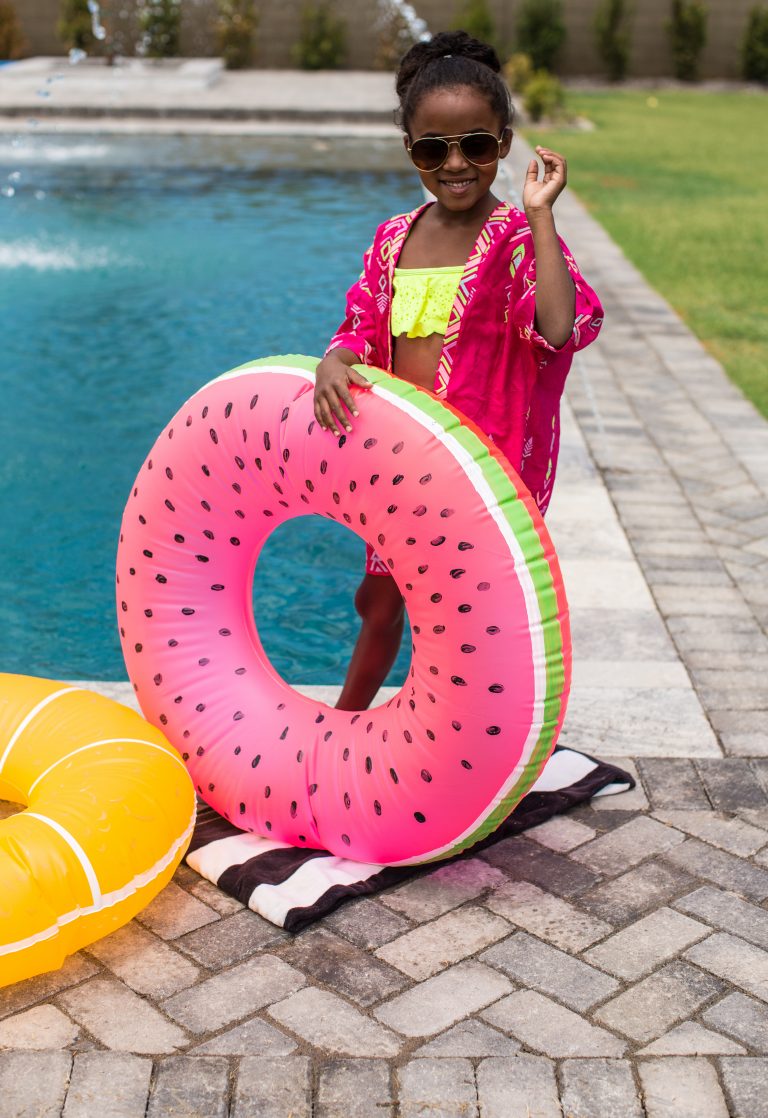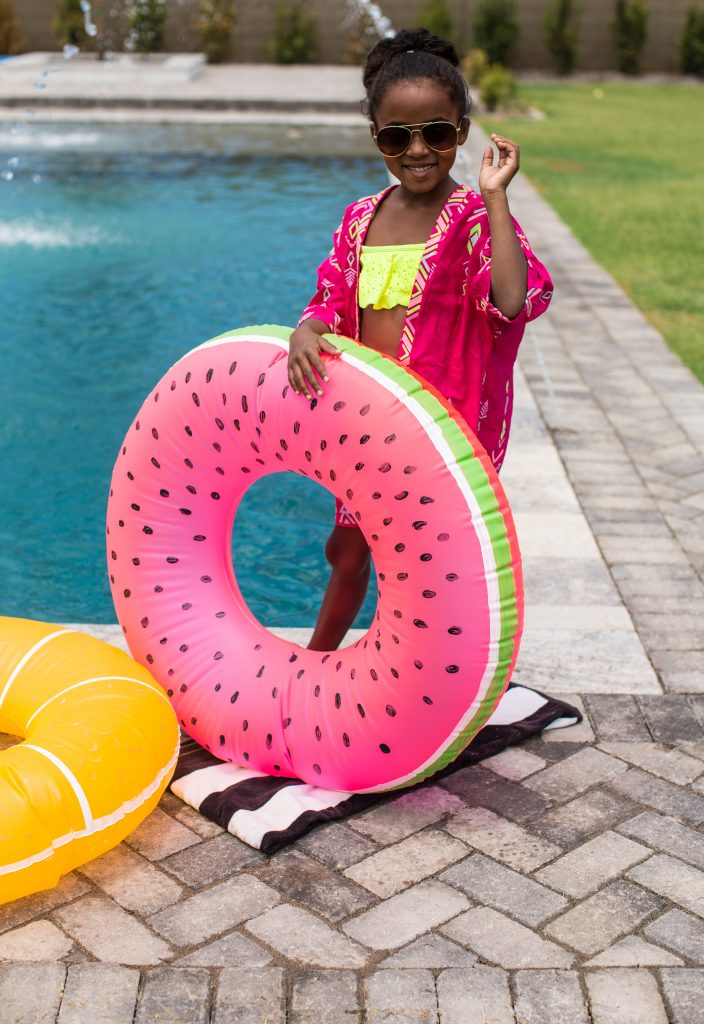 This would be great for a fruit-themed pool party this summer! Or as favors for a kids party! If you want to see more projects like this check out some of my favorite DecoArt projects here!