We are all about Star Wars in our house these days!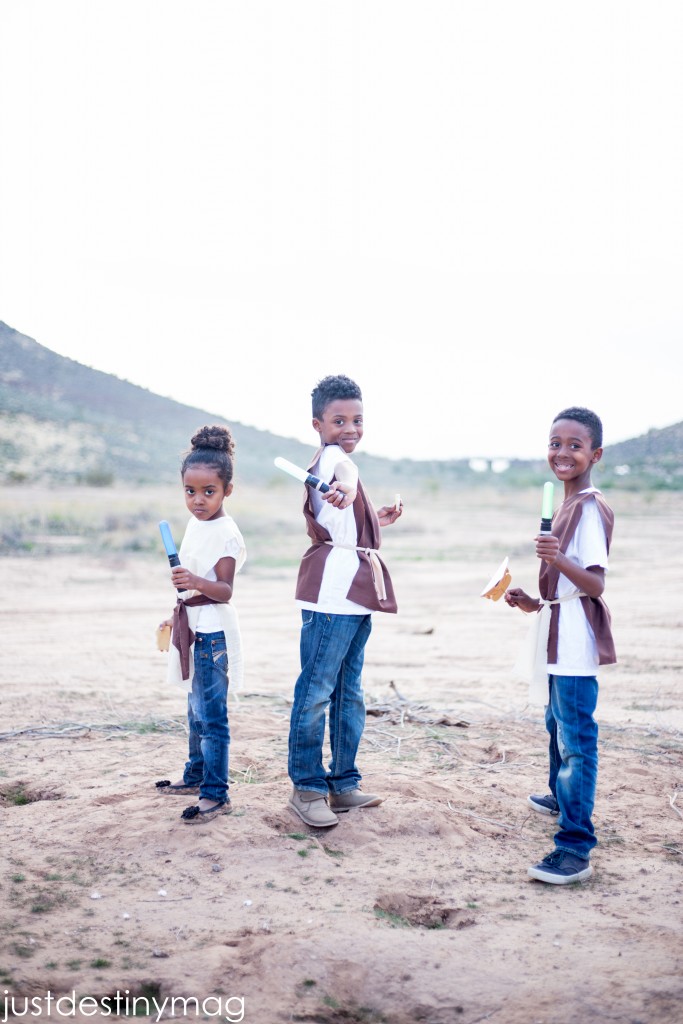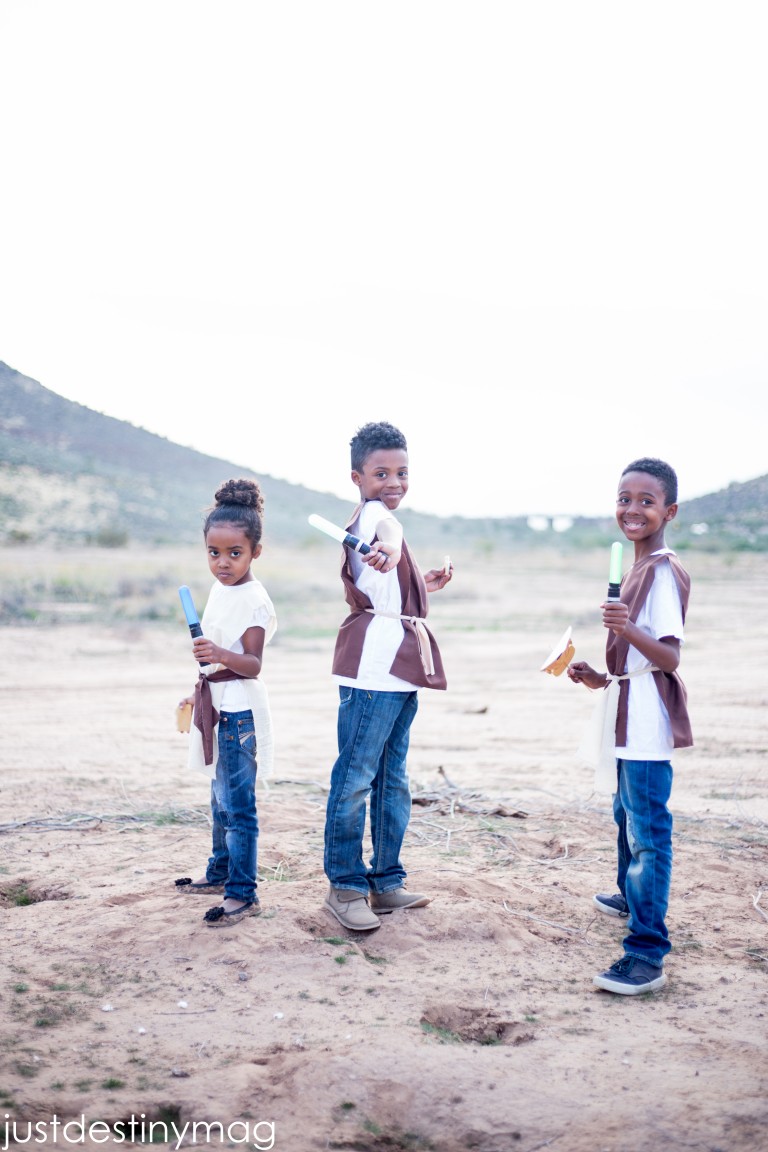 With the much anticipated The Force Awakens movie coming out next week some of my blog friends and I decided to get together and throw one big party. You can read ALLLL about it tomorrow! Today I'm showing you how I made a DIY star garland for the party.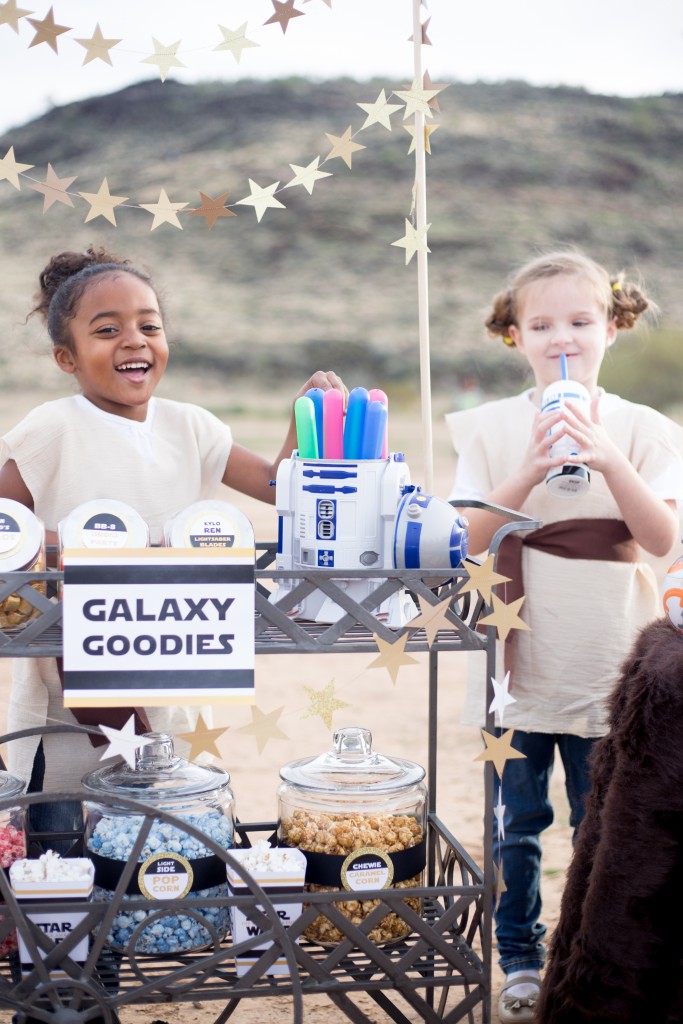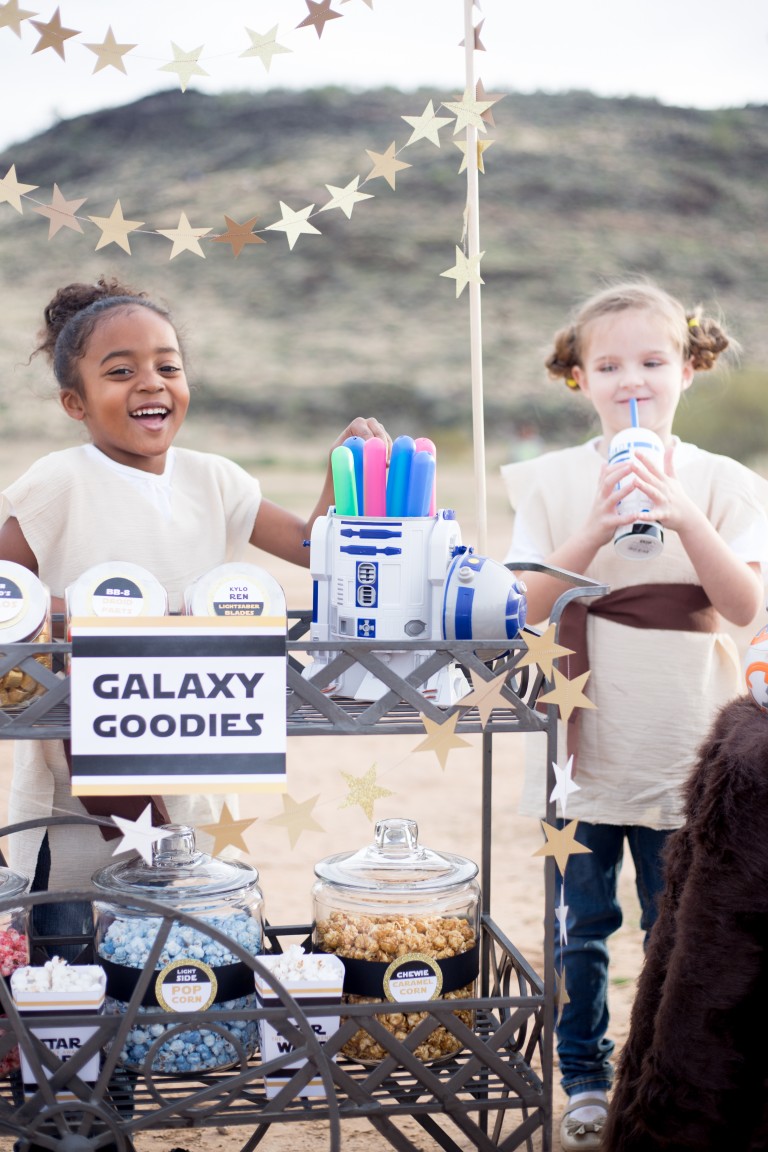 We used them on this cute cart and on the DIY movie screen.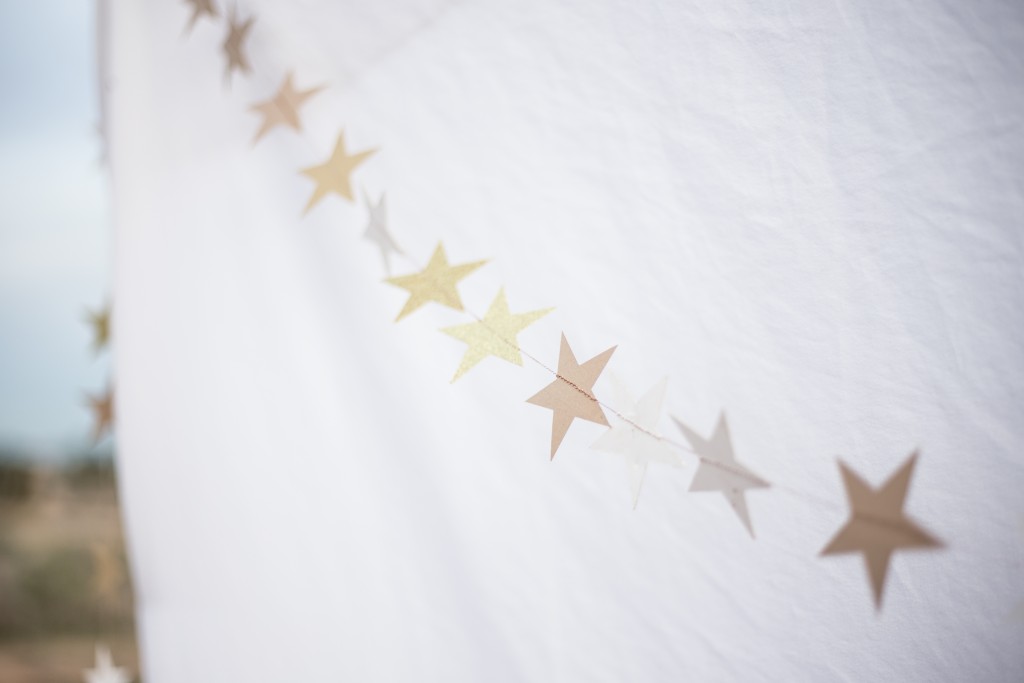 What you'll need for this project:
Glittered Cardstock
Cutting Machine or Die Cut Machine
Sewing Machine
Gold or White thread
Simply cut out the stars using your cutting machine or die cut. My stars are about 3 inches in diameter.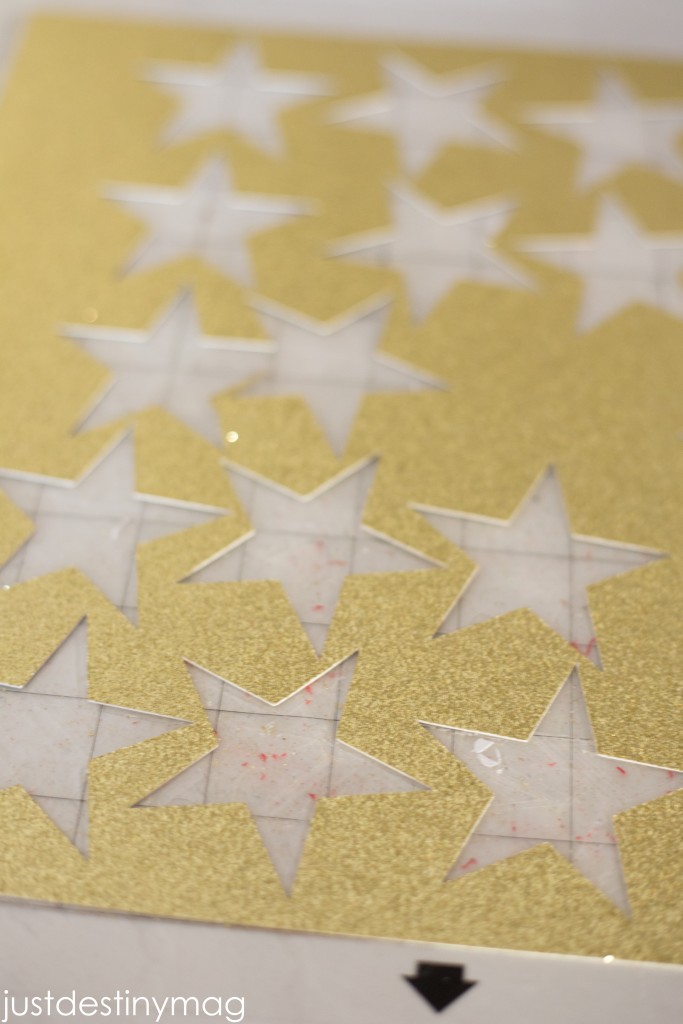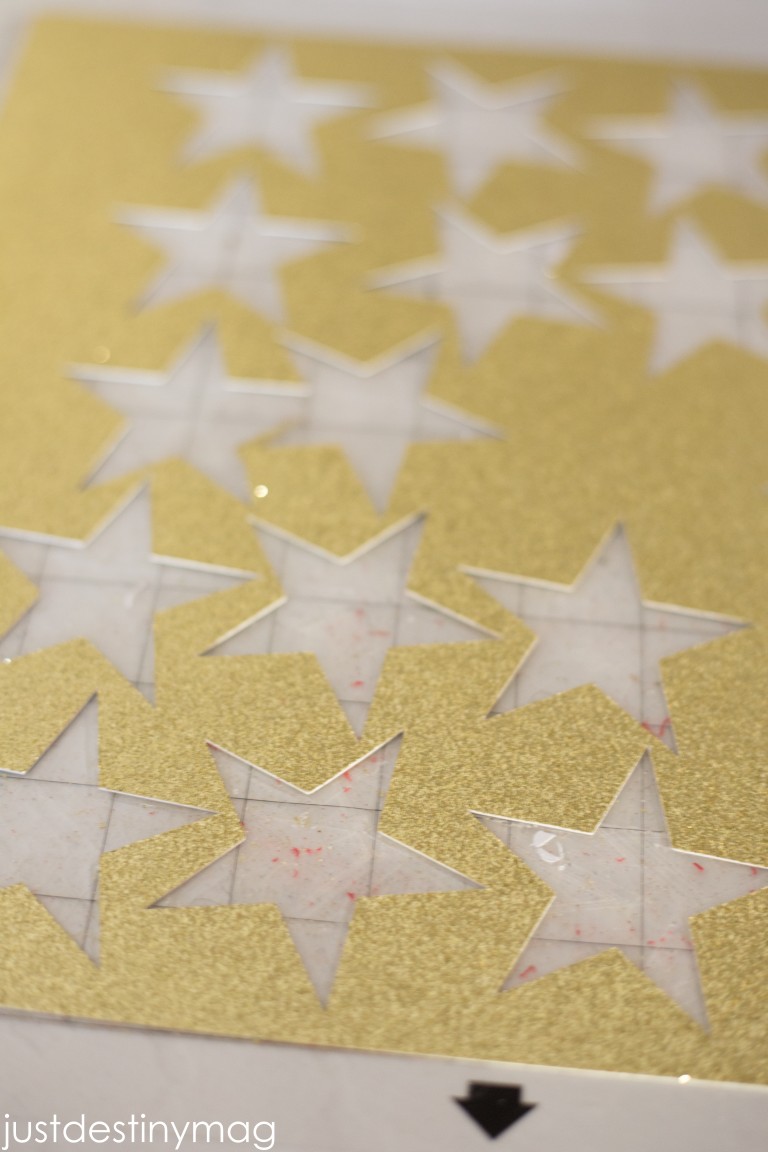 Once you have them cut out feed them through your machine and leave about 3 inches in between each star.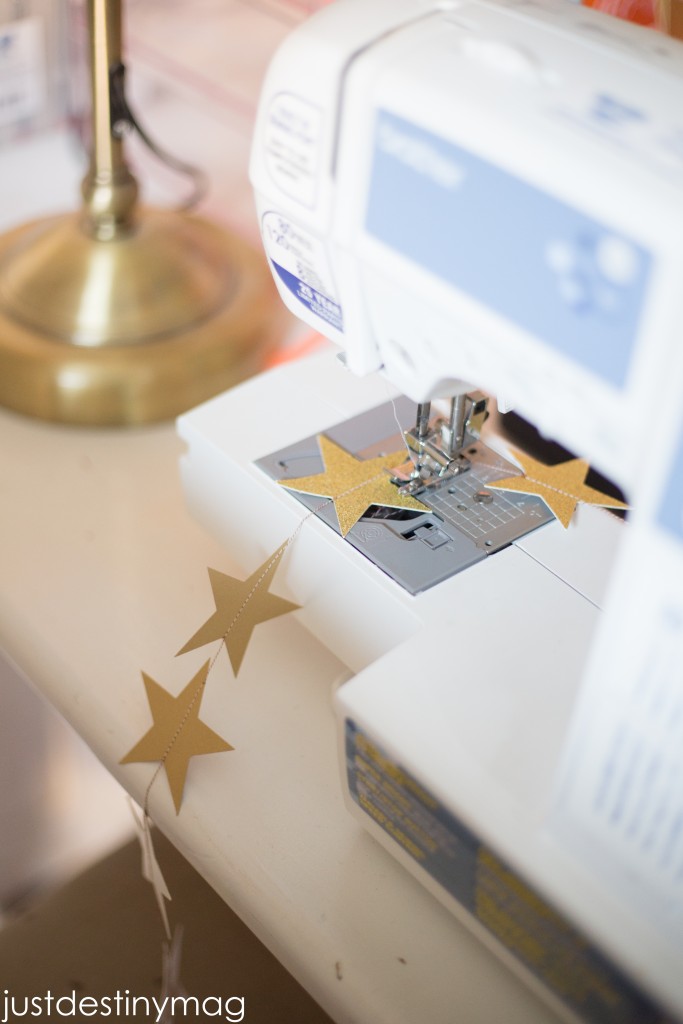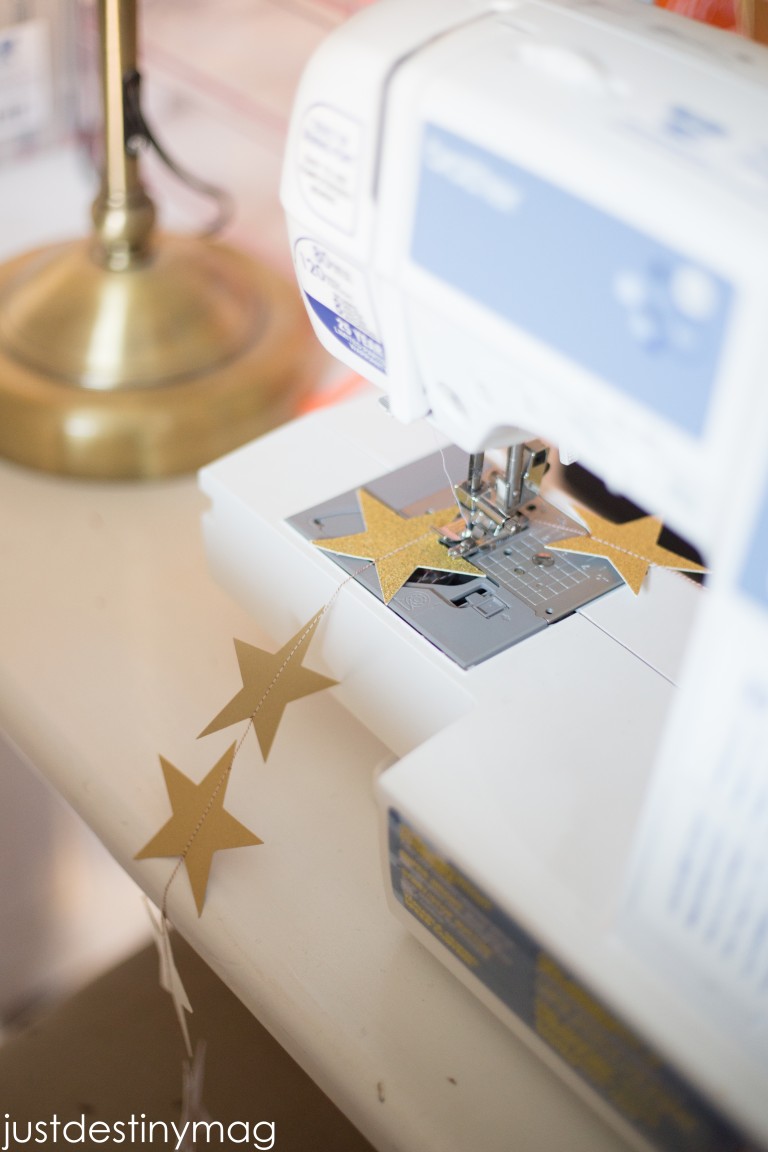 Simple right!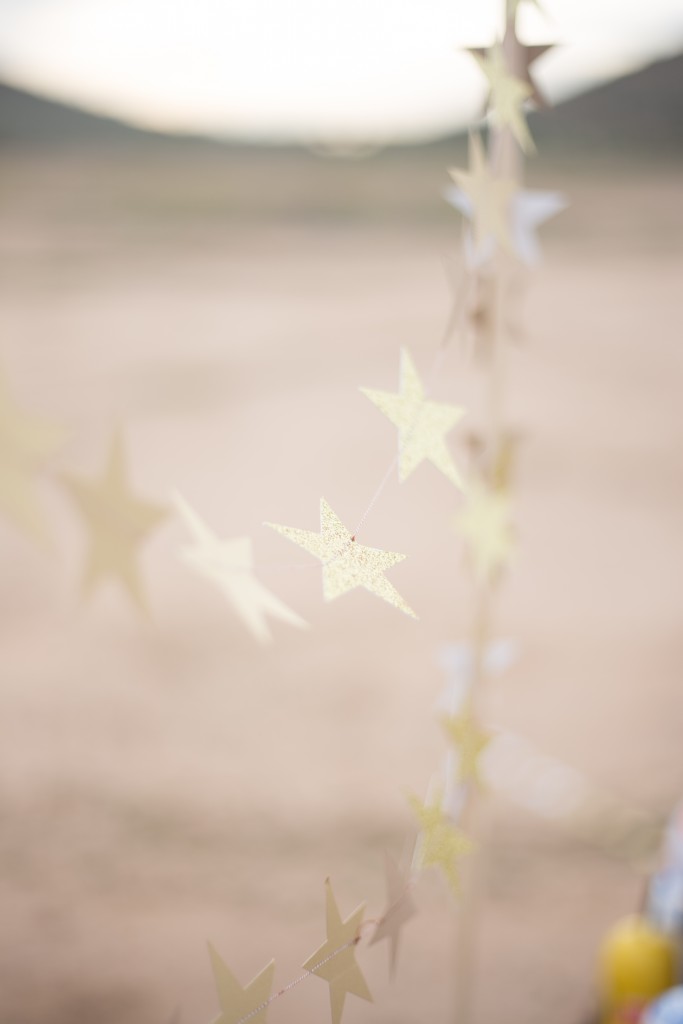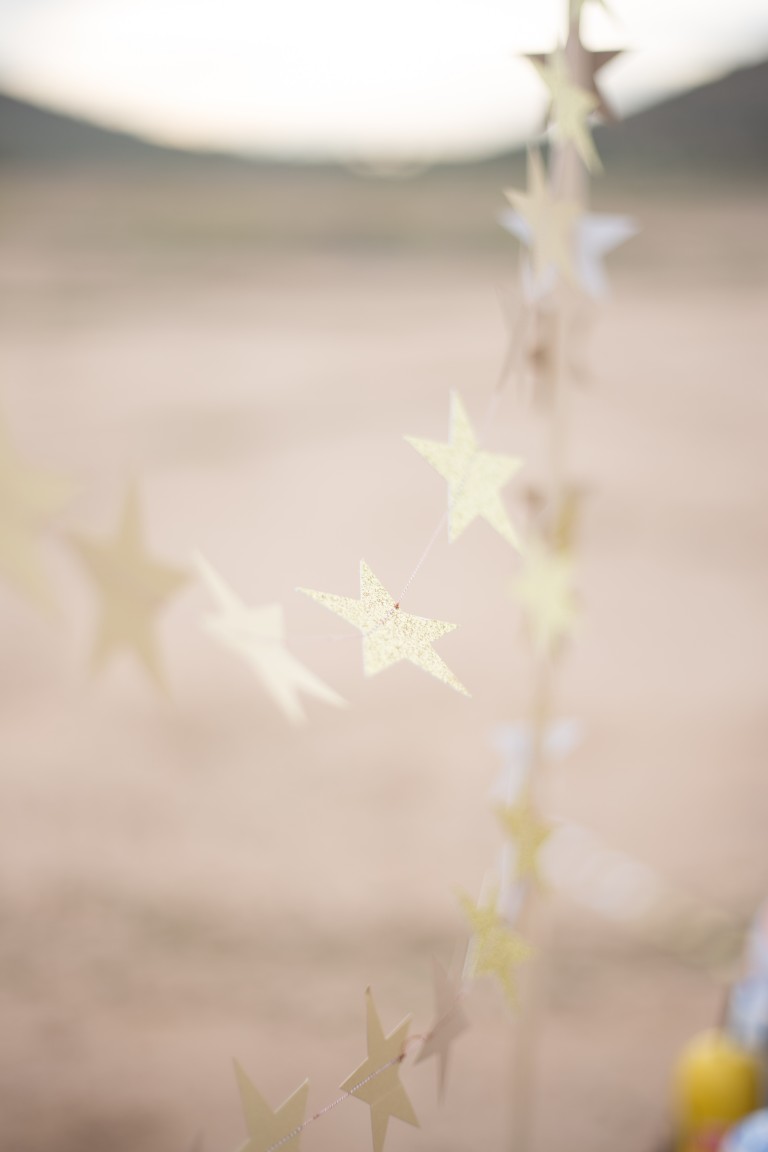 Check out my other friends and there fun Star Wars Party Tutorials!
DIY Cardboard Star Wars Vehicles – Millennium Falcon & Rey's Speeder
The following two tabs change content below.

Destiny is the founder of Just Destiny Mag, an online publication that focuses on home living and lifestyle. She is a native of the beautiful state of Arizona where she raises her beautiful children right along side Mr.Right. She believes her destiny is intertwined with her faith, family and everything beautiful. She believes those beautiful things can come in experiences, food, fashion, family, photography and laughter to make a beautiful life!