Gather Around the Table with West Elm
This post is sponsored and may contain affiliate links, please read my disclosure policy.
Thanksgiving is right around the corner!! Now that Halloween is over, its time for me to start planning this years Thanksgiving get together. We host Thanksgiving every year and it's one of my favorite times of the year. I love setting up the table, have a great meal and just relaxing with family and friends.
Setting an inviting table is one of those things that's been a personal tradition of mine for a long time. As the children get older they anticipate the color scheme and all the special little touches I add to the tables around the holidays. This year West Elm got me all excited with these festive salad plates (you can find them here), that kind of of set the whole them off. I love the messages on the front because they really give a great description of why we gather around the table together….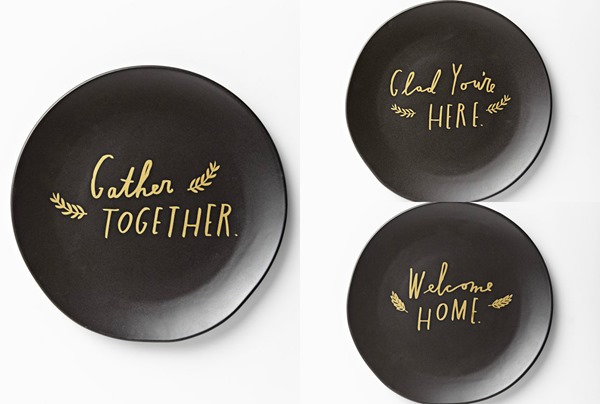 These particular plates are from the West Elm Market! If your not familiar with West Elm Market its a total home toolkit in four key categories: Kitchen, Garden, Care & Repair and Personal Care. The brand focuses on functional design, local production, entrepreneurship, and community connections. The first store, West Elm Market Brooklyn, opened in October 2012. A true neighborhood destination, the West Elm Market stores include a café and a common area for community workshops. Several West Elm stores across the country have West Elm Market shop-in-shops. So if your looking for something a little more handmade and personal, this is THE perfect place to start!
With those plates as my anchor I plan on setting my table up with a sophisticated color pallet of Cream Gold and Black. Just like this one below. Isn't it dreamy!! Oh man!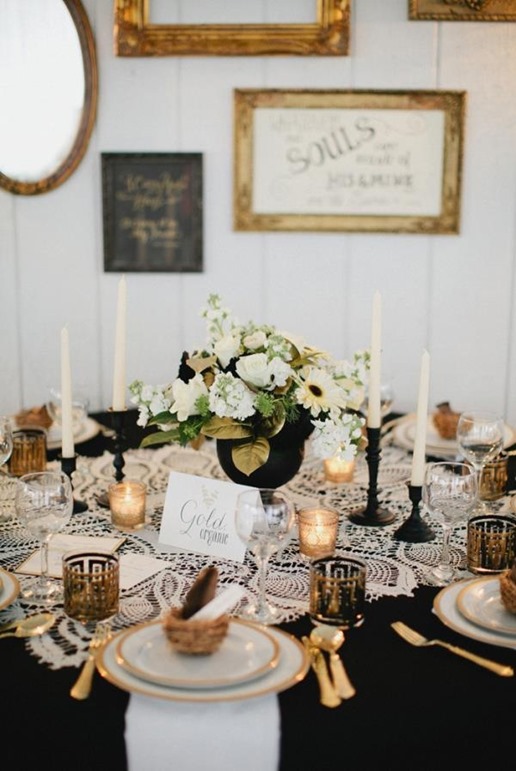 So for a little inspiration for you and me I put together a little board to get creative the juices flowing!
If your looking to get started soon here are some of the sources!
Confetti Kitchen Paper / West Elm Gold Flatware / Cocoa and Gold Dinnerware-West Elm Market / Pine Cone Placecard / Candy jar / West Elm Polka Dot Napkin / NDI rose bowl / West Elm cream throw pillow / White Pumpkin / West Elm Feather Wreath / West Elm Market Tote Bag – It's in the Bag / West Elm Metallic Print Glassware Set
I LOVE it and hopefully I can round up some pieces around the house! Don't you love to shop the house? Come back soon and will show you how West Elm Markets Shanna Murray Salad Plates really helped my table come to life!
Here's to a Happy, Meaningful AND Beautiful Thanksgiving!
Are you getting ready to set the table?
See my table…..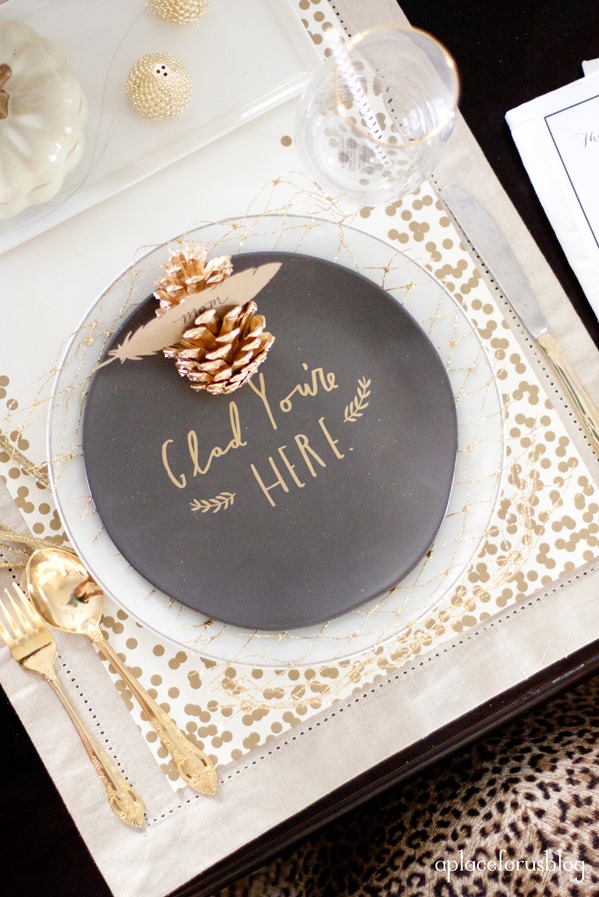 Thanks to West Elm for sponsoring today's discussion!