Wedding Gift Ideas for Every Budget and Everybody
This post is sponsored and may contain affiliate links, please read my disclosure policy.
This post is sponsored by The Home Depot!
Spring is just around the corner and with that brings beautiful weather, walks in the park, love birds and of course weddings. It's been almost 14 years since I said I do to my sweetheart but I still can relate that blushing bride. The newness of a fresh start, the butterflies about being a wife and all the ups and downs that comes with being ONE! Along with that, one of the most exciting things I looked forward too was making a home. That's really what this little blog has been about. I've always loved the idea of having and choosing my own set of dishes, towels and color scheme! I remember making a scrapbook of all my favorite looks before Pinterest was a thing. Below you are going to find some of my favorite wedding gifts to give if you're a guest and if you're a new bride this is a great guide for you too! You can find all of these gift ideas on The Home Depot website. I know most of us don't think of The Home Depot as a place to get gifts for a wedding but think again! You can find so many items in-store but online the sky's the limit! If you're a bride or groom simply make a List of your favorite and send the link to all who would love to know!
$288
This was one of the first gifts I received as a new bride and I didn't even register for it! My mom who really knows her stuff when it comes to the best home products, gifted it to us the month after our wedding. I honestly didn't even know I needed it until I compared using it to my little hand mixer that I had from college and WOW! This is not only an icon when it comes to kitchen jewelry it's not just for sitting pretty. For the bride who is a baker or self proclaimed chef of the house this is a staple. If I could describe the Kitchen Aid Stand mixer in one word it would be EFFECIENT. Its better at combing ingredients better than the most professional chef. The flat beater, hook and whisk allows your to beat, mix and fluff your way to the perfect recipe!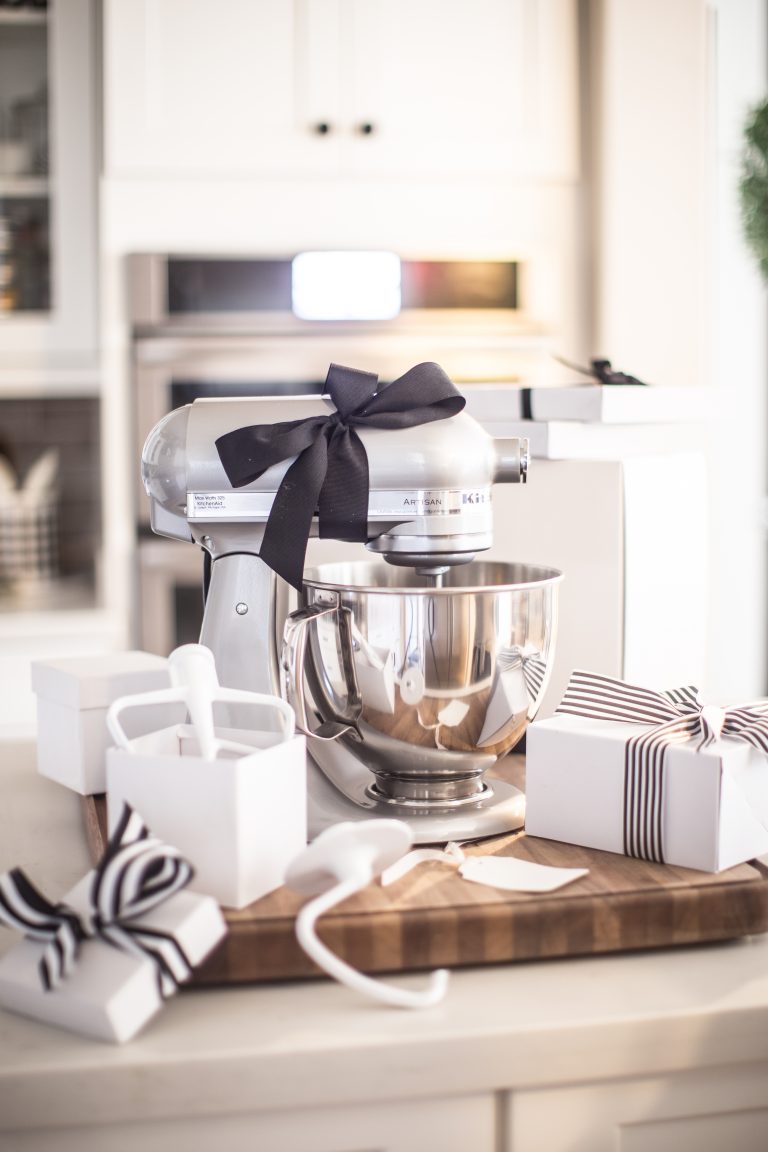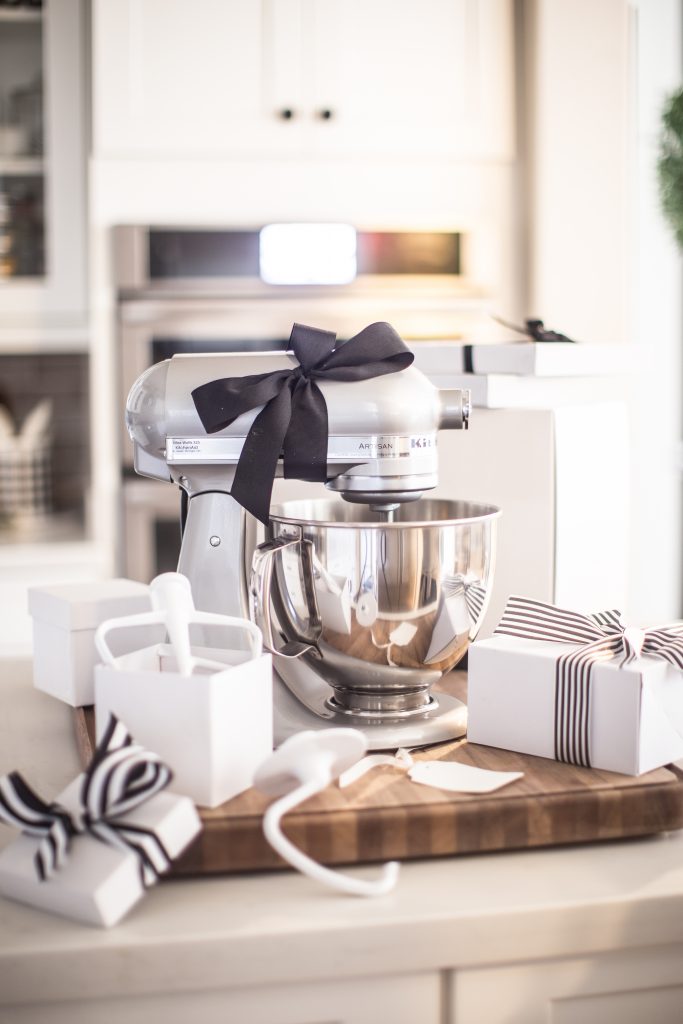 BERGHOFF OURO 11-PIECE STAINLESS STEEL COOKWARE SET WITH LIDS
$579.00
Cookware is an essential when it comes to a wedding gift! Nothing can get cooked in the kitchen without a good set of pots and pans. This set by Berghoff boasts a rose gold accent on the handles and is made of high-quality, 18/10 stainless steel. 11 pieces ready for sautéing, boiling and frying a delicious meal. Stainless steel is known to be long lasting and I agree, I've had a set of pans since I was married and I love that stainless steel is heavy, durable and dishwasher-safe!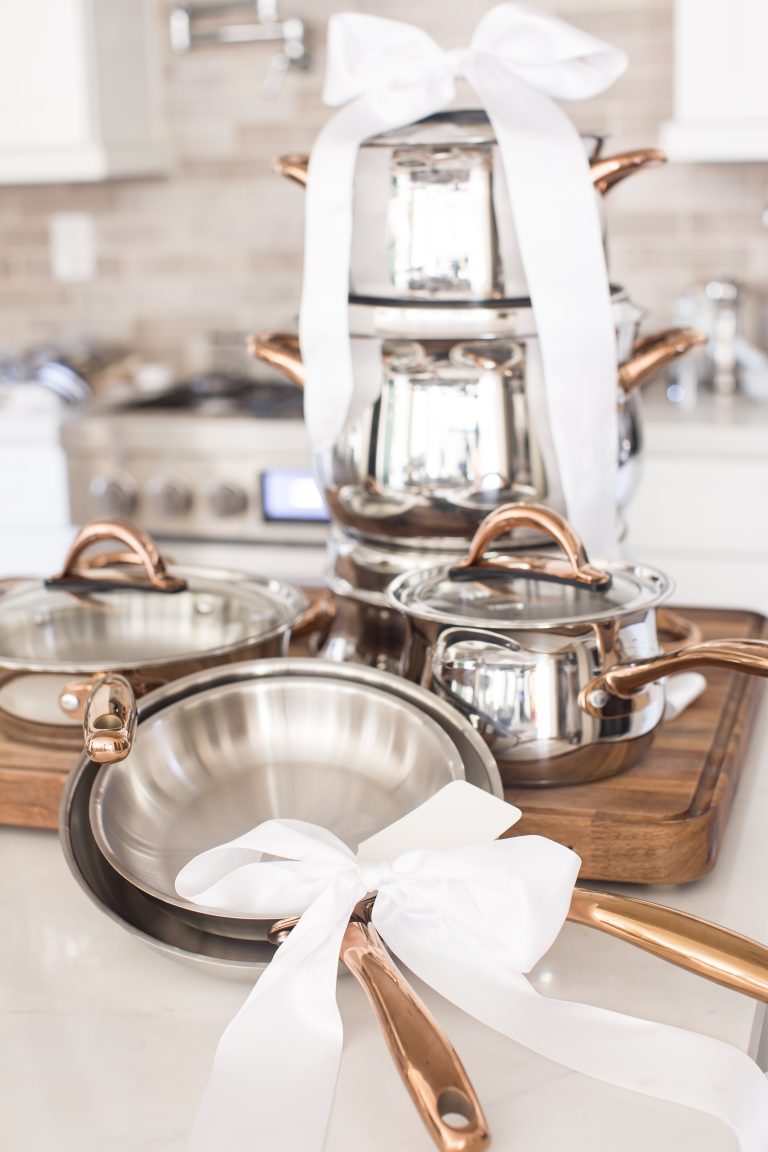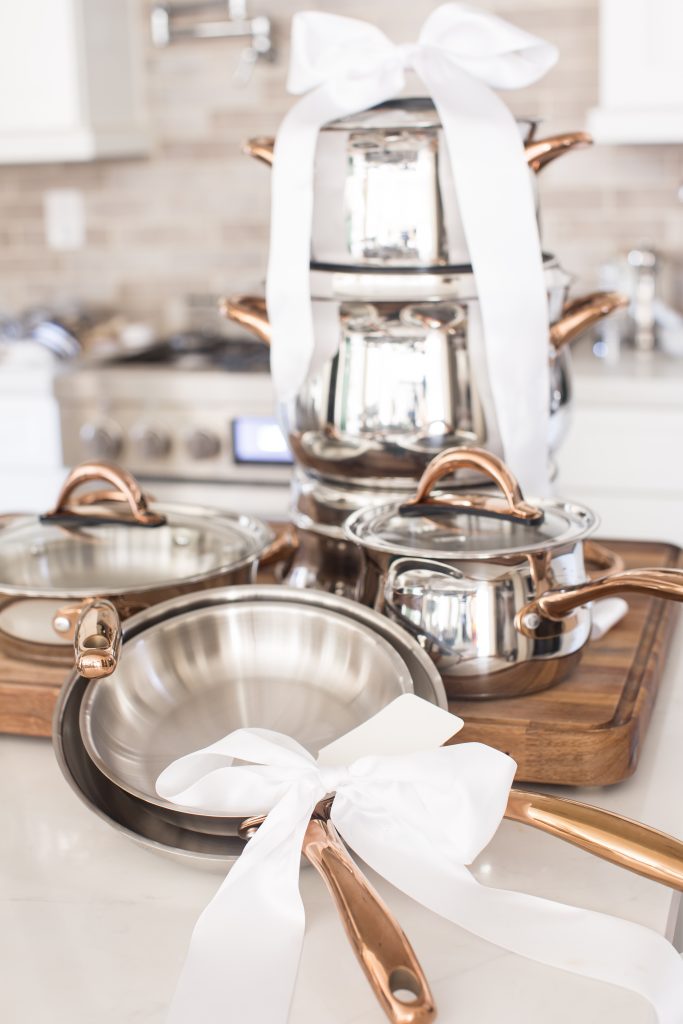 CUISINART 3-PIECE STAINLESS STEEL MIXING BOWL SET WITH LIDS
A good set of bowls is essential to any new bride! These stainless steel bowls nest perfectly together when stored and are lidded for overnight marinating or leftovers! You can add a set of spoons and even your favorite cookbook to the mix to compliment them! Stainless steel bowls are chip- and crack-proof making them the most durable choice for new cooks!
$35.00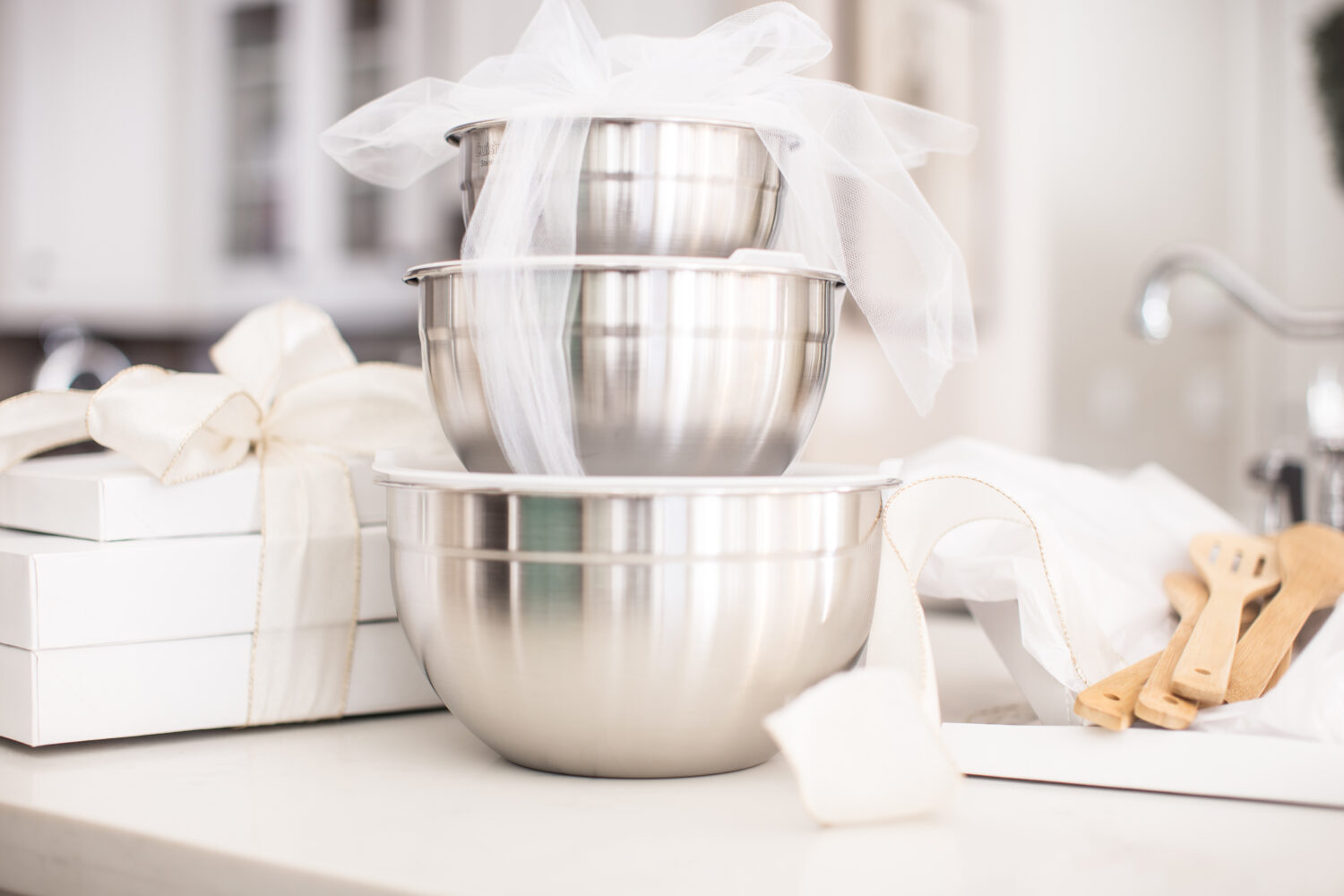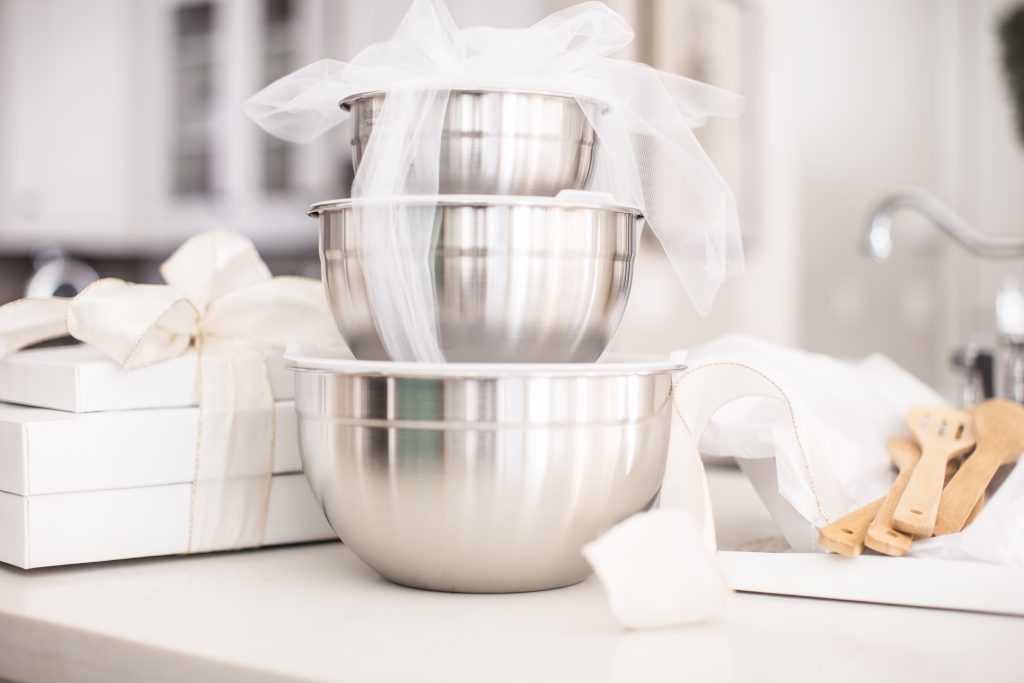 IROBOT ROOMBA 690 WI-FI CONNECTED VACUUMING ROBOT
$374.99
For the bride and groom who love tech and for the wedding guest with a generous budget, the IROBOT ROOMBA is a perfect gift. This little robot is self docking, Alexa connected, pulls in dust, dirt, and pet hair from even the smallest areas. They work on all types of hard and soft surfaces that are underfoot.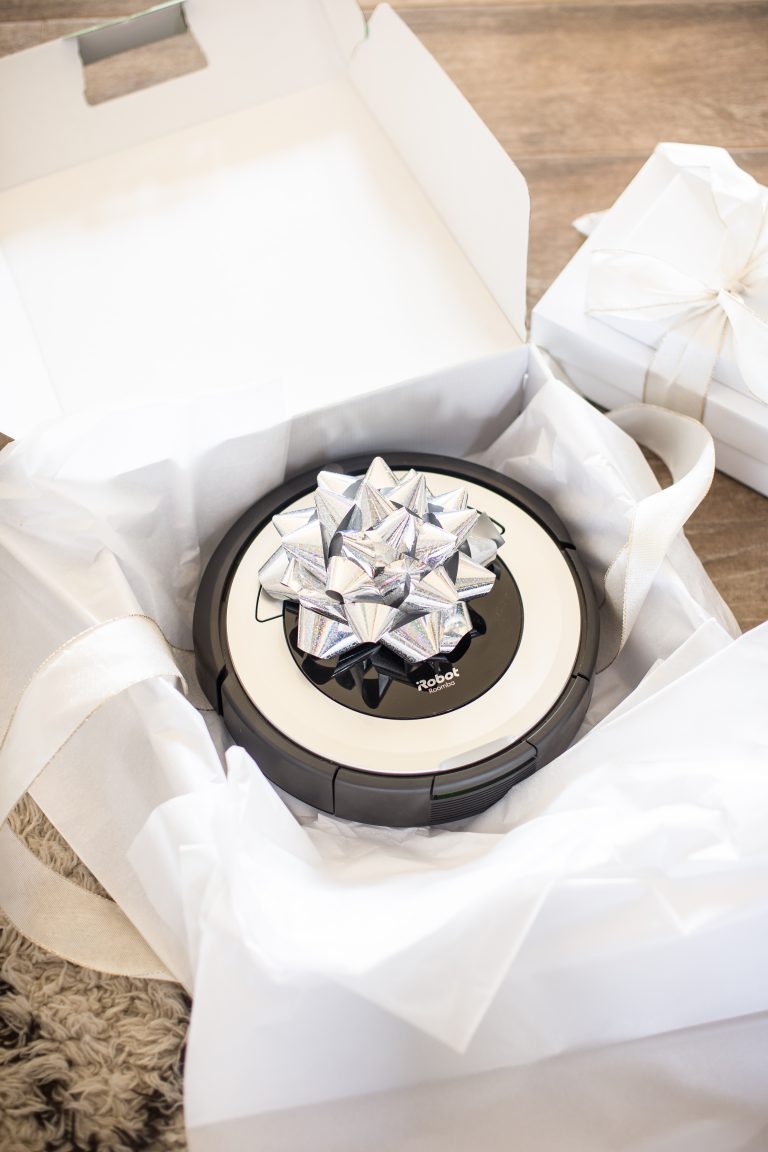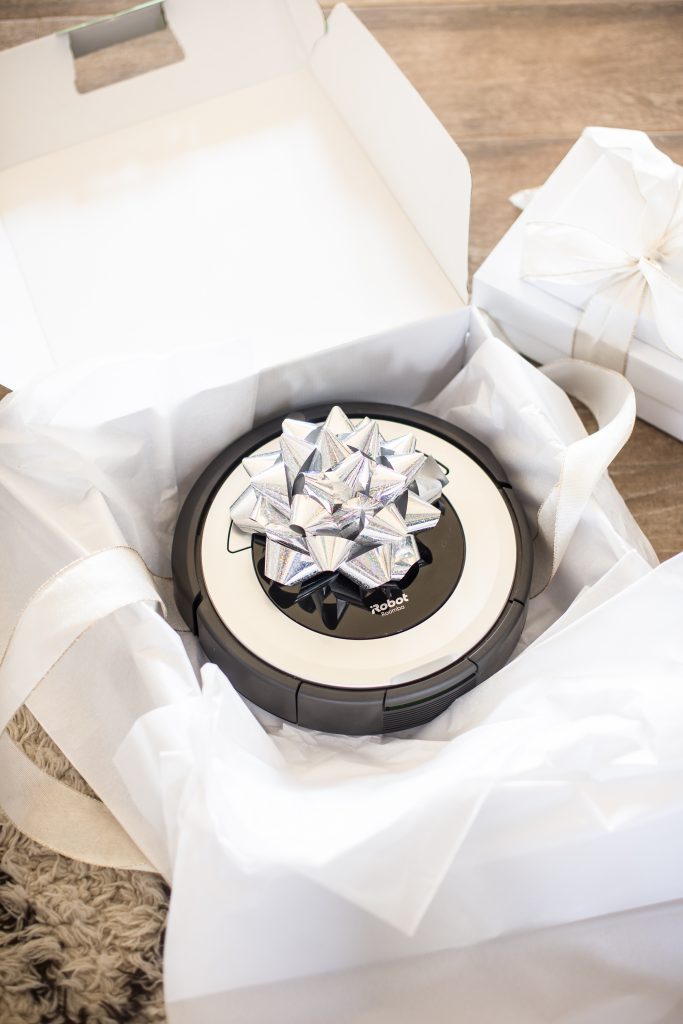 OLD DUTCH AURA HAMMERED COPPER BAR TOOLS SET
$80.45
Set up the new bride and groom with a fun bar set for those nights they take on entertaining. I love this set because it comes with the essentials needed and it nests aways so everything has a home! Copper is a making it's way back to the kitchen amongst millennials so this would fit right in with any modern or traditional decor they might have!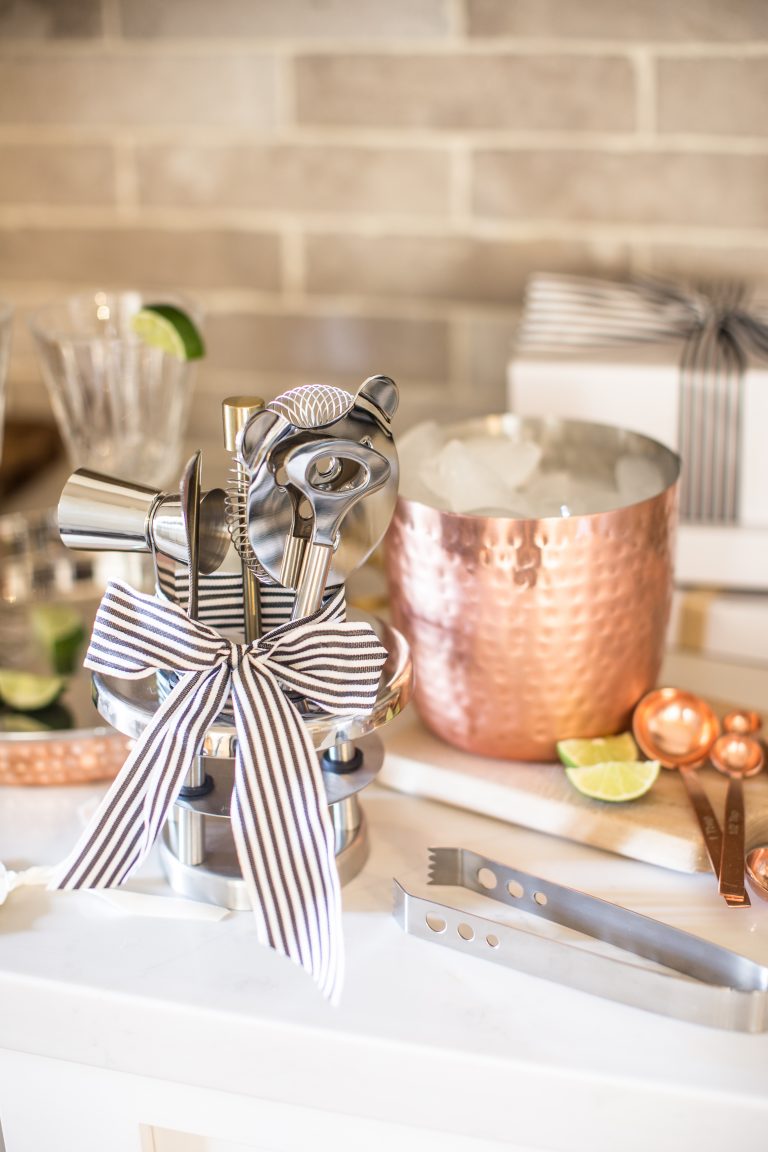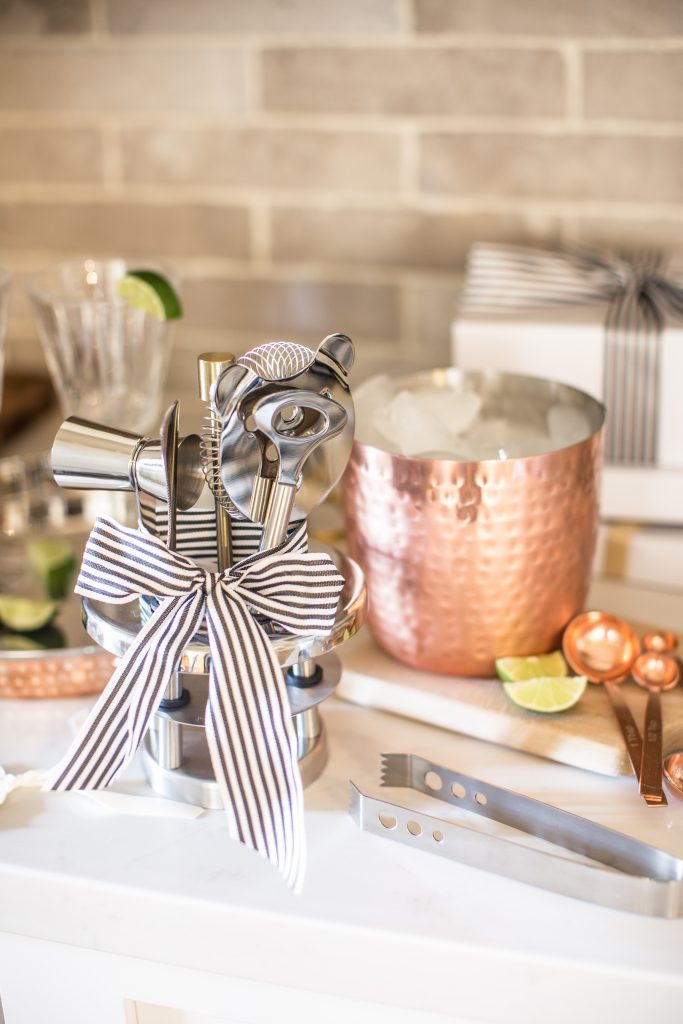 APOLLO 161-PIECE HOUSEHOLD TOOL KIT WITH 4.8-VOLT SCREWDRIVER
$63.99
Tool sets are not to be forgotten when it comes to gift giving. Most brides forget about tools when it comes to gift registries but I bet the DIY couple is itching to get their tool set started. This household kit fits perfectly under a kitchen cabinet or laundry room and has all the things you need to get started so you can hang curtains, pictures, and all the other touches for your new home together.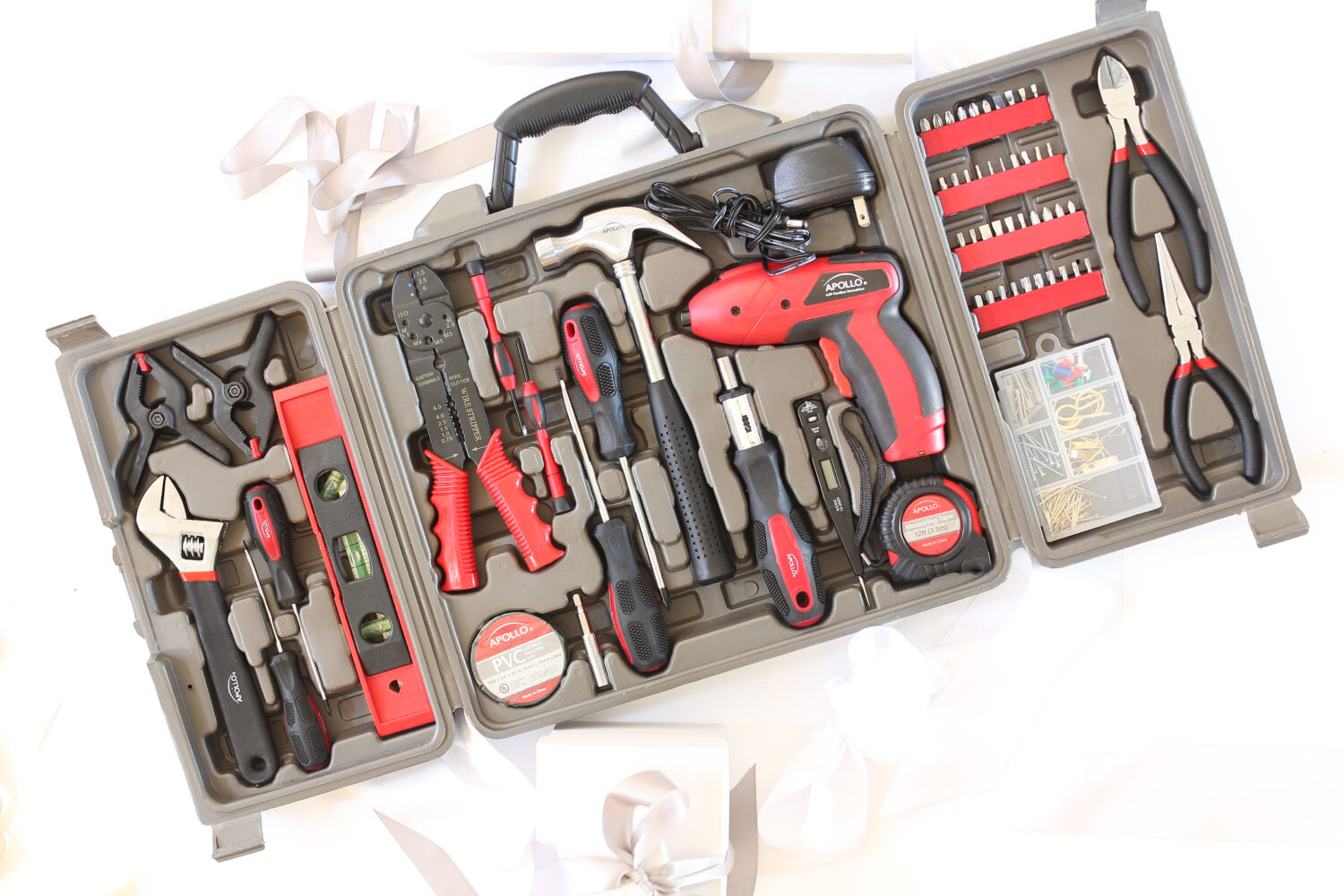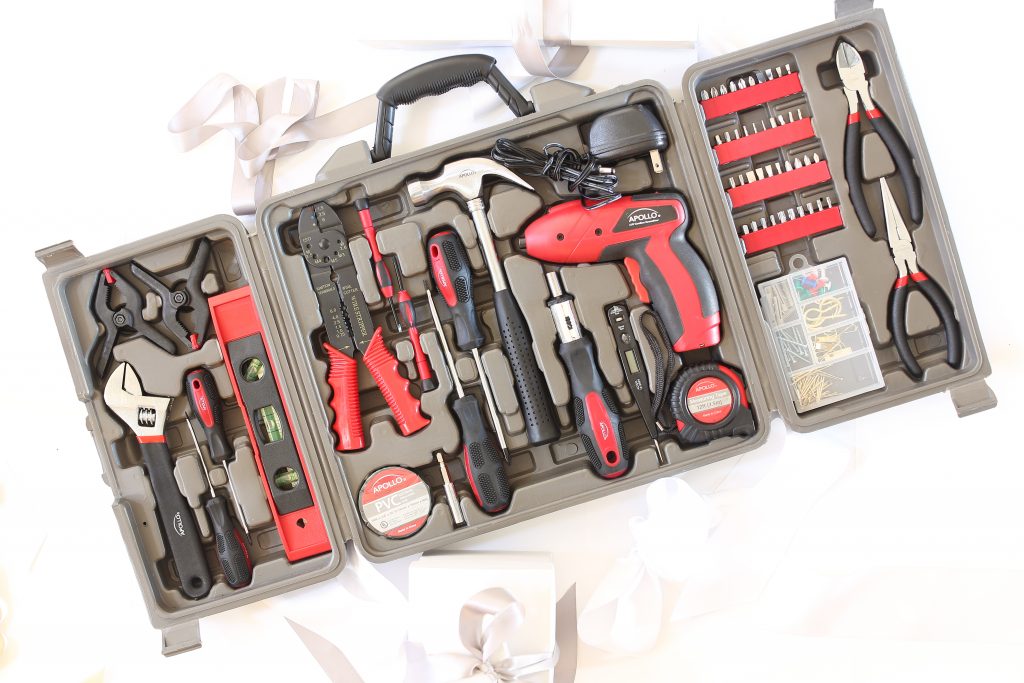 SNAPWARE SNAP N' STACK COOKIE AND CUPCAKE CARRIER
$20.60
This gift is a great idea for the couple who finds themselves on the go. Slip a dozen or two cookies or cupcakes in these travel friendly carriers! They have handles and the bottom flips inside so you can stack cookies on one side or cupcakes on the other. The see through plastic material also makes it easy to identity what is what! Tag and tie your favorite cookie recipe for an extra touch.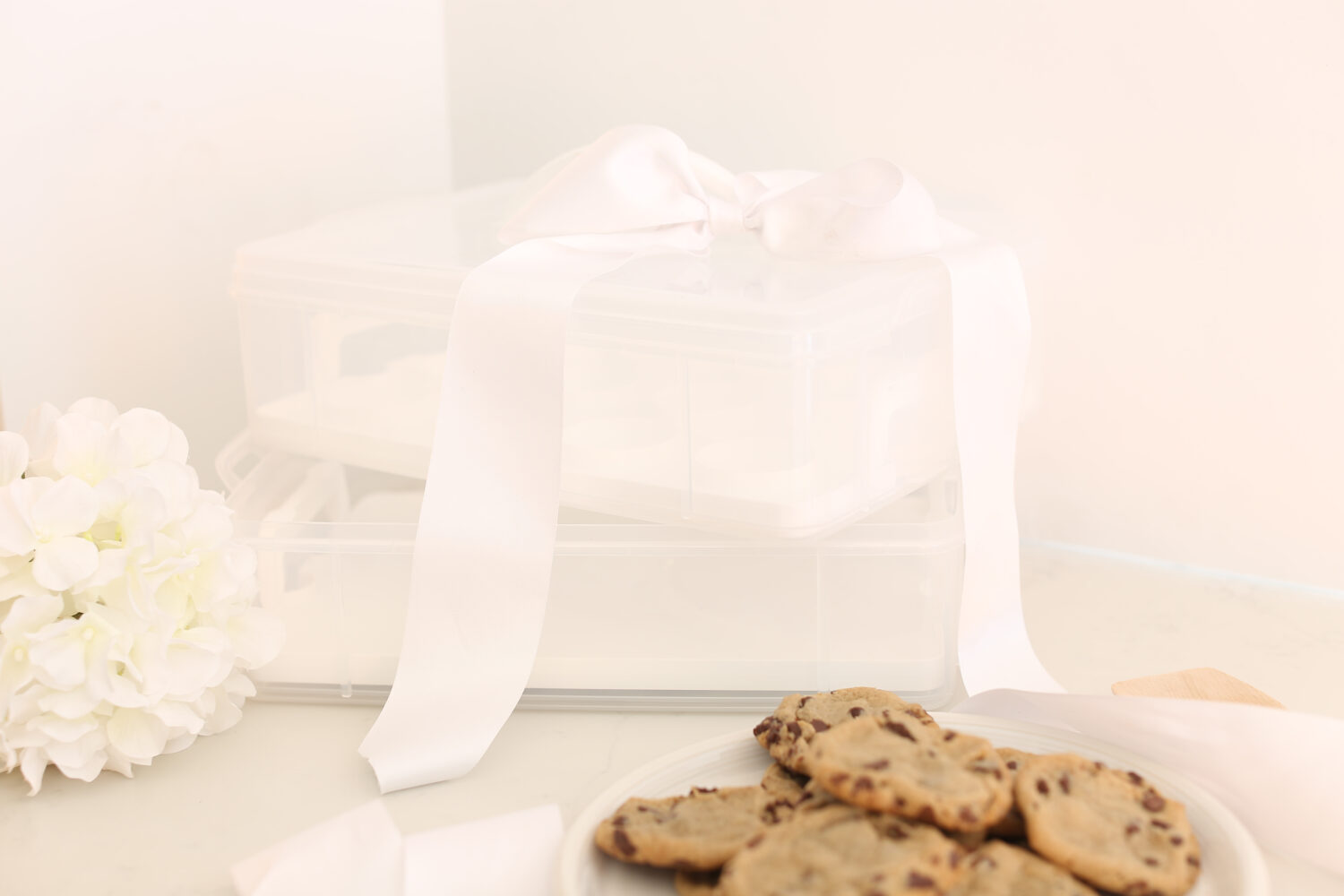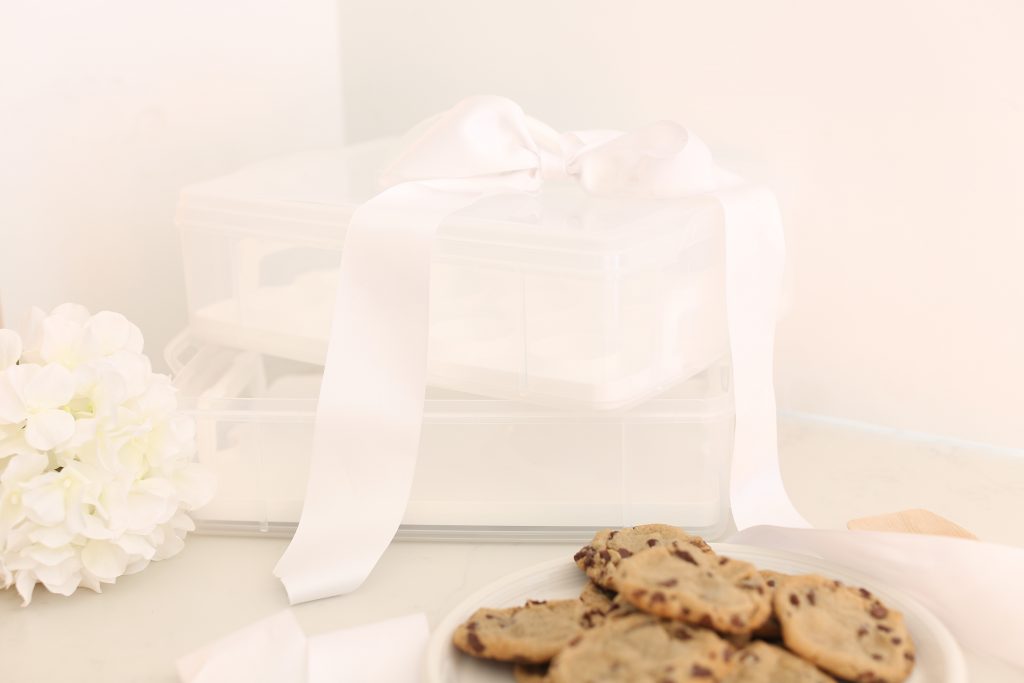 OXO GOOD GRIPS NON-STICK PRO 5-PIECE SET
$70.97
Another kitchen essential, bakeware. I love this set from OXO for a few reasons and one is the color! Not only does the light gold color speak to my neutral loving heart it actually has a purpose! Lighter-colored bakeware prevents burning and the textured bottom promotes even baking.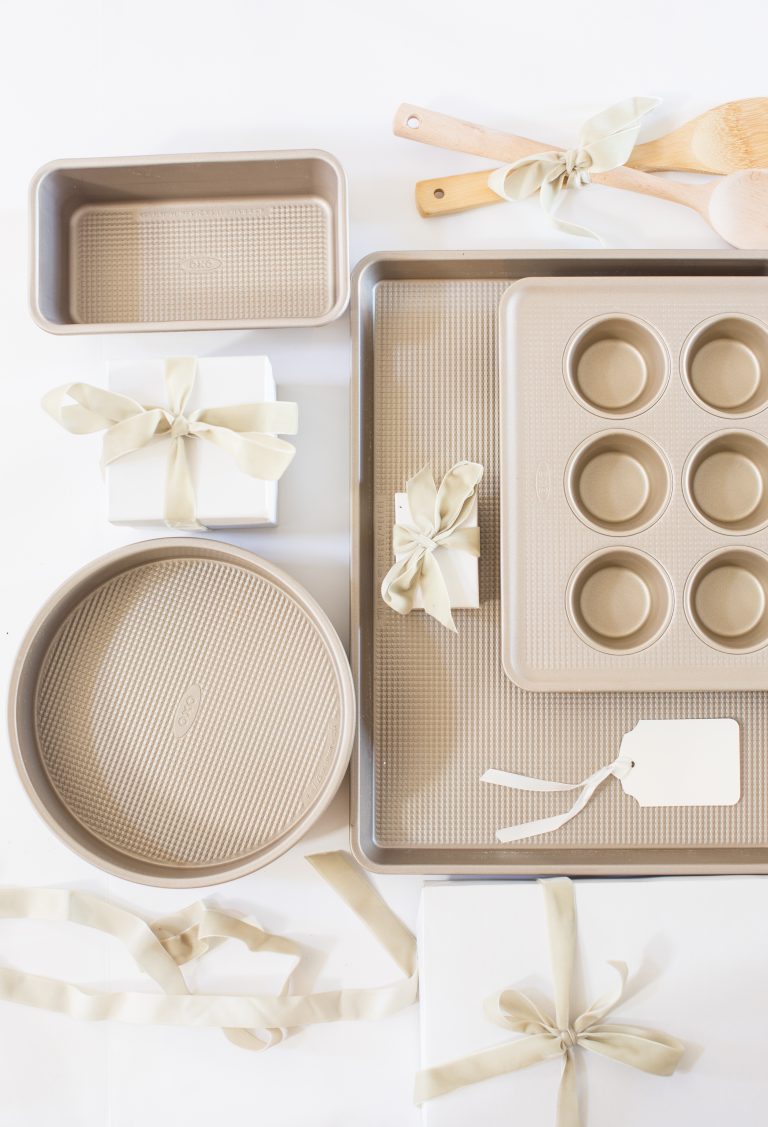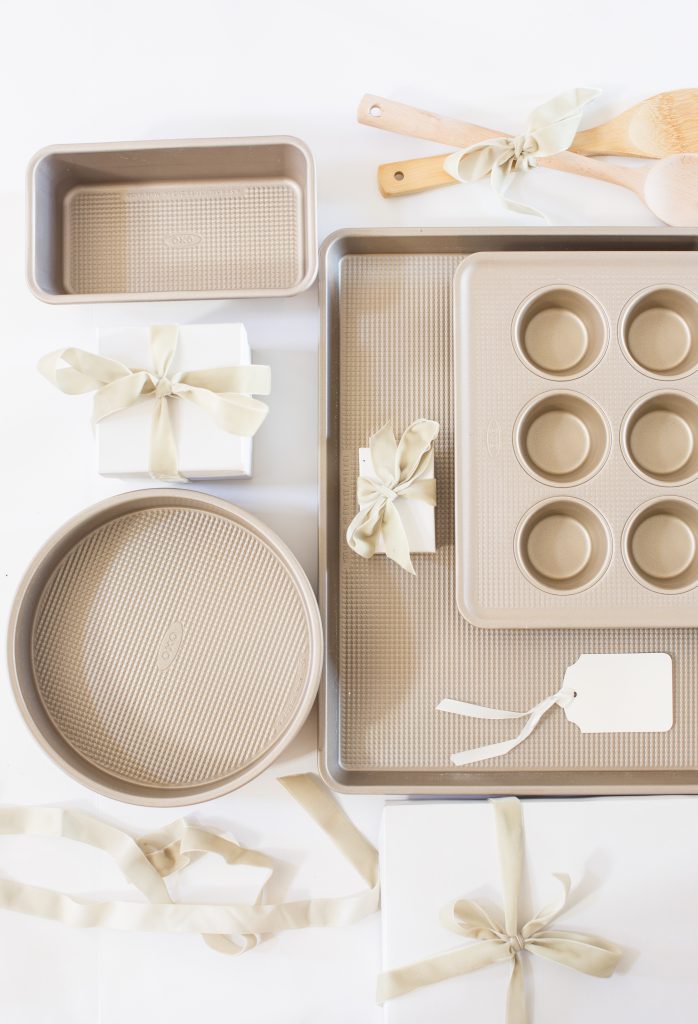 LAVISH HOME RIBBED EGYPTIAN COTTON TOWEL
$40.05
A classic gift with a ton of functionality. Towels are not only always wanted but so easy to give! If you aren't sure what the new couples color scheme is, go with a fresh set of white towels. Bundle them up with some satin ribbon along with some of your favorite soaps, candles, bath bombs and bubbles for a romantic night or a relaxing evening after work.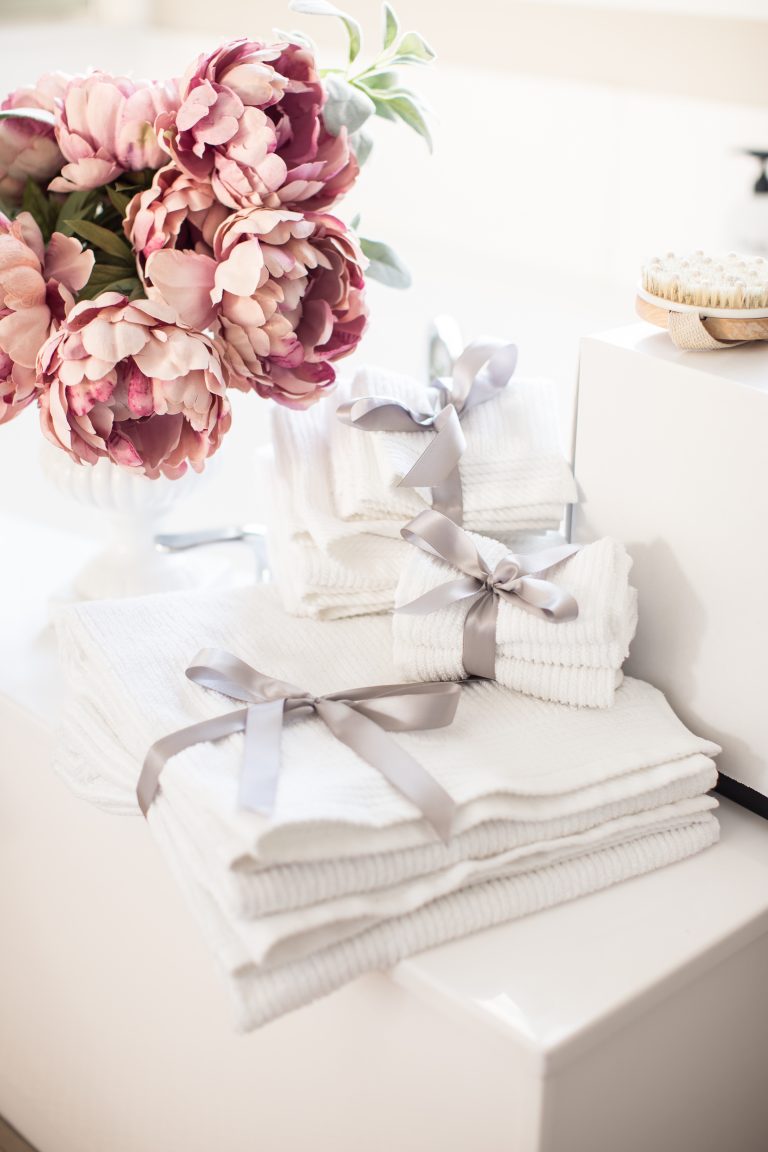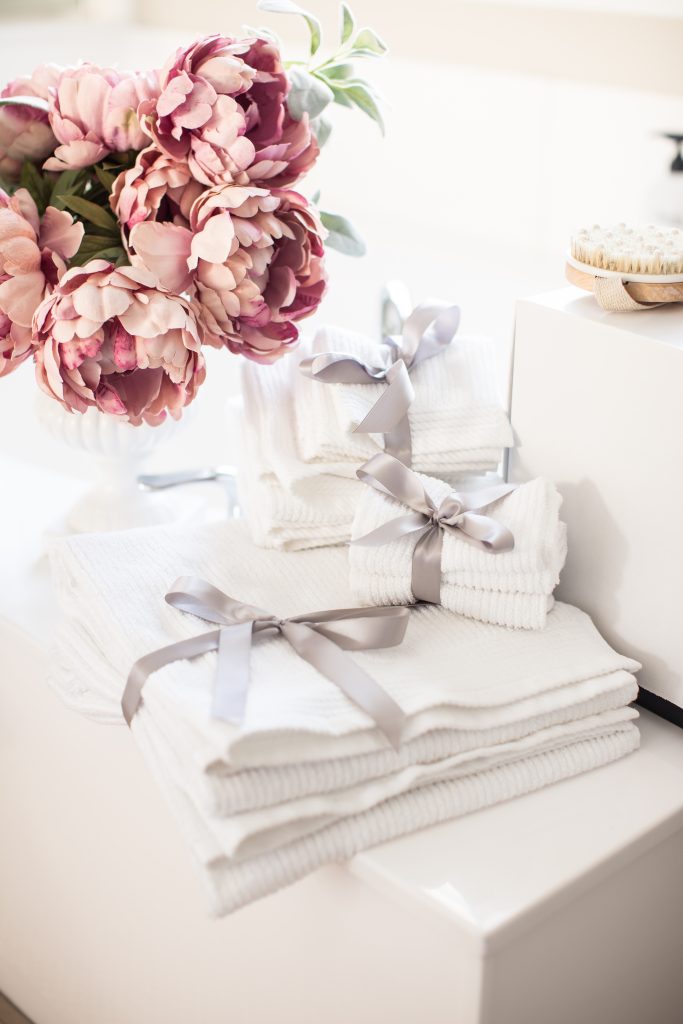 Are you ready for wedding season? What gift will you be gifting this year?!