Beauty Products for the Little Dancer
This post is sponsored and may contain affiliate links, please read my disclosure policy.
The last few years my beautiful girl Livy has become quit the dancer. I was never into dancing although my husband laughs at me as I, on occasion, bust out some type of lyrical dance routine across the living room, releasing the dancer within me. I was a volleyball player and I ran track. But truth be told I also wanted to be a cheerleader, a gymnast ( Magnificent Seven from the Olympics-was my life) a dancer, a tumbler, a chef, and hairstylist. Yeah, I was that girl. I wanted to be everything. But like most parents my mom and dad made me narrow it down to two extracurricular activities . So I settled on volleyball and track. Played through college and still love it to this day although I never have a desire to set foot on a court again…haha! Well not as an athlete but more just for fun.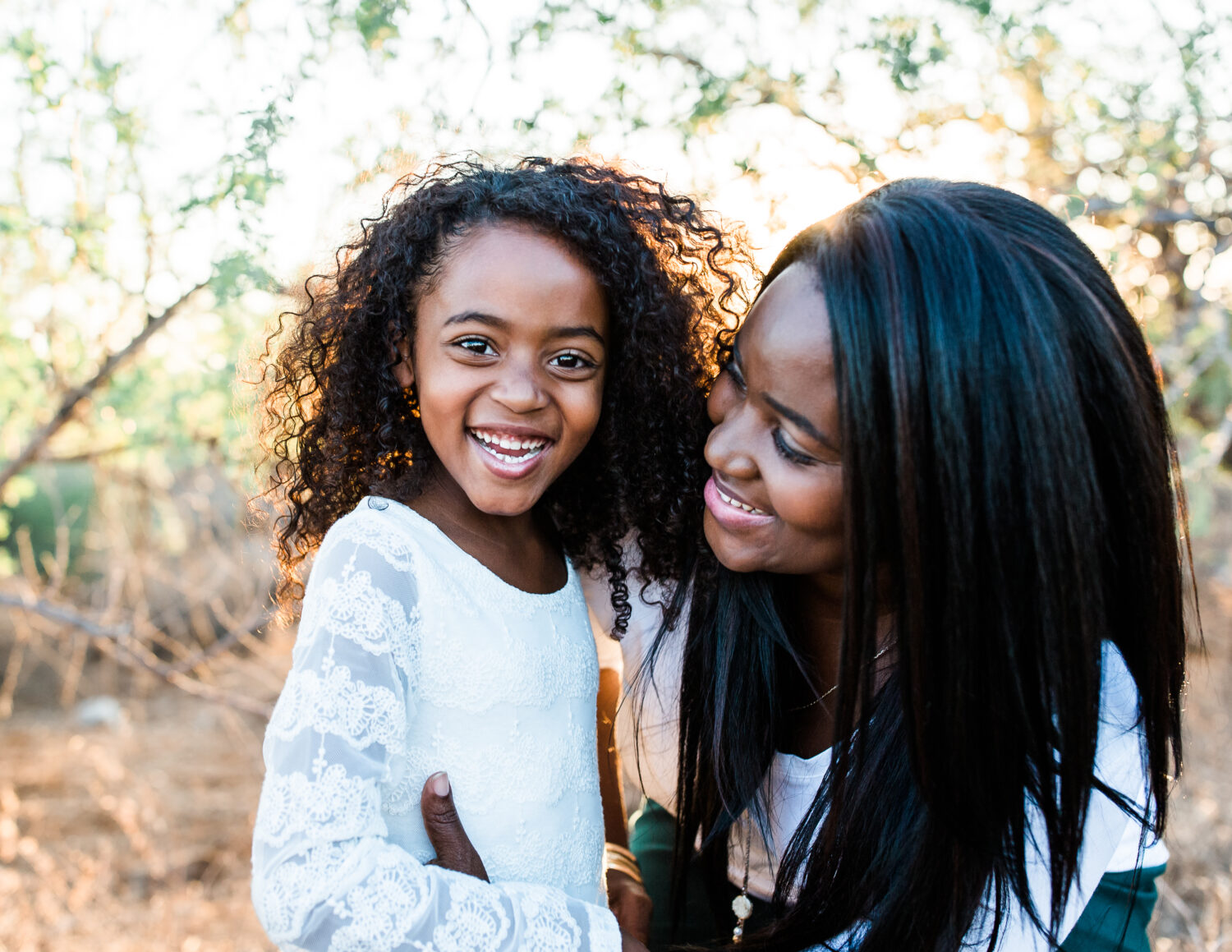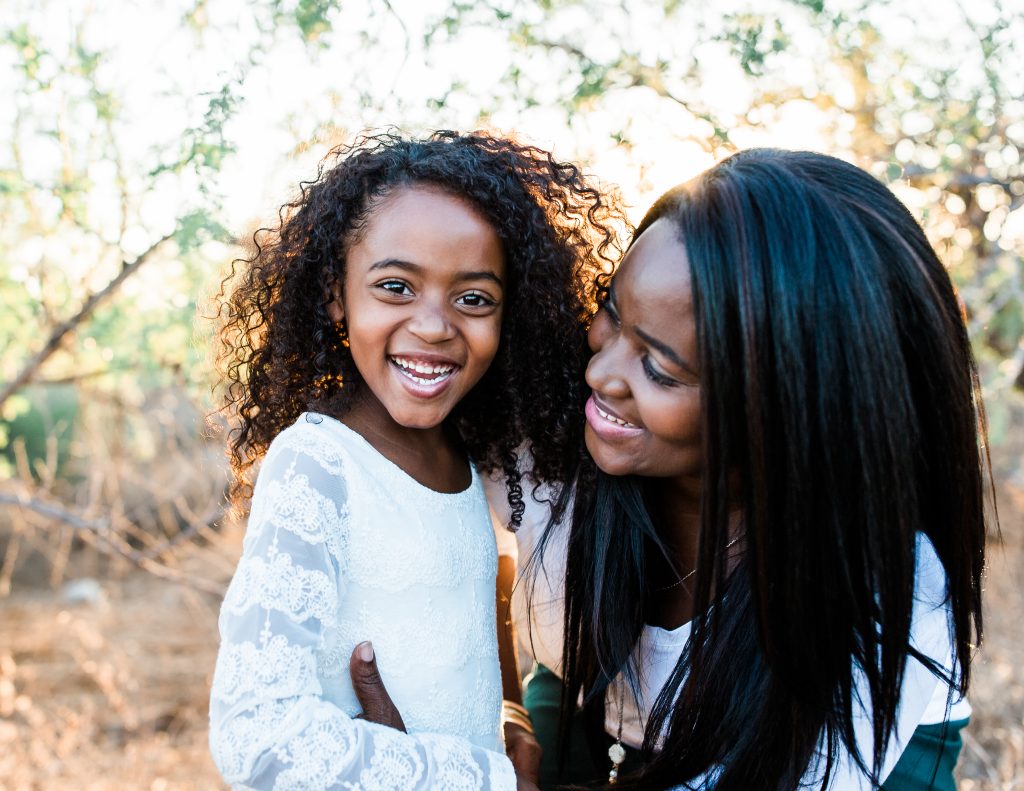 Livy just turned 8 a few weeks ago and I can hardly believe it. I know it sound so cliche but she was just a baby. I mean I feel like I just held and nursed her in my arms and now here she is a beautiful little lady who like me, has so many interests, dreams and hobbies. She can never answer the question " What do you want to be when you grow up?" consistently. I can see the question gives her a bit of anxiety, maybe because she's only EIGHT, haha but I think it's more because like me, she wants to do all.the.things. But the last year or two she has reached and held onto one passion with all her heart and that's dance…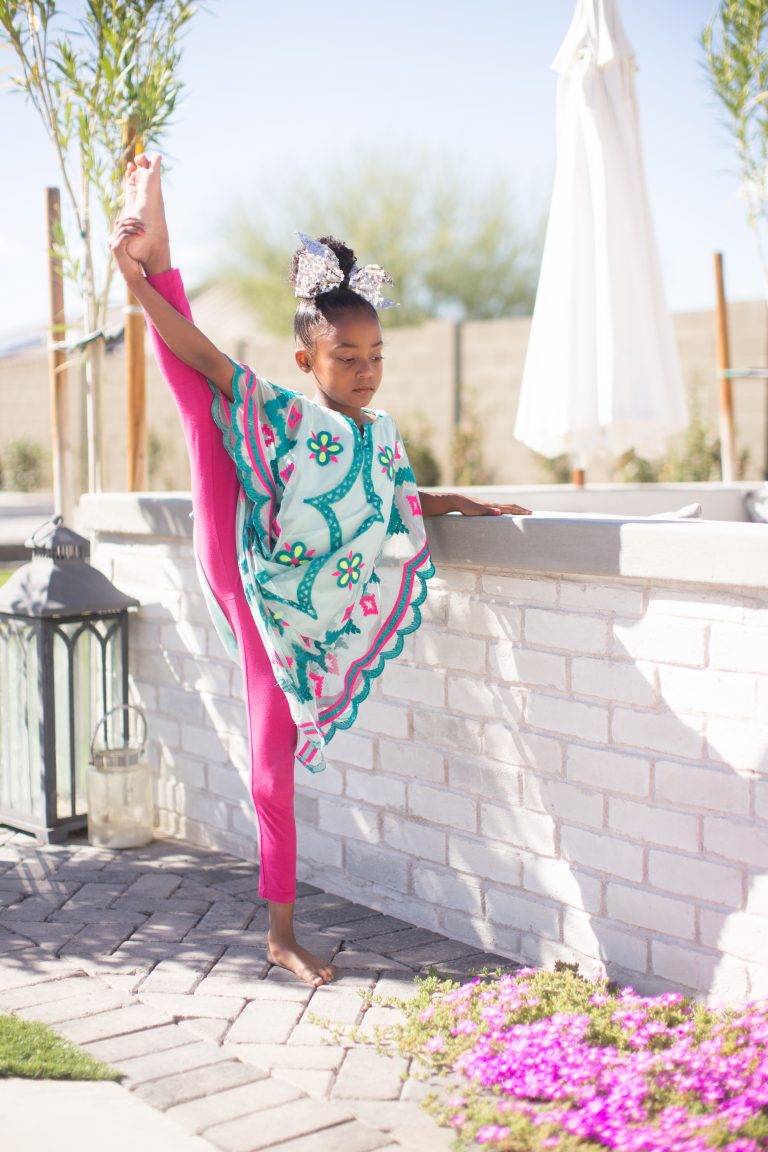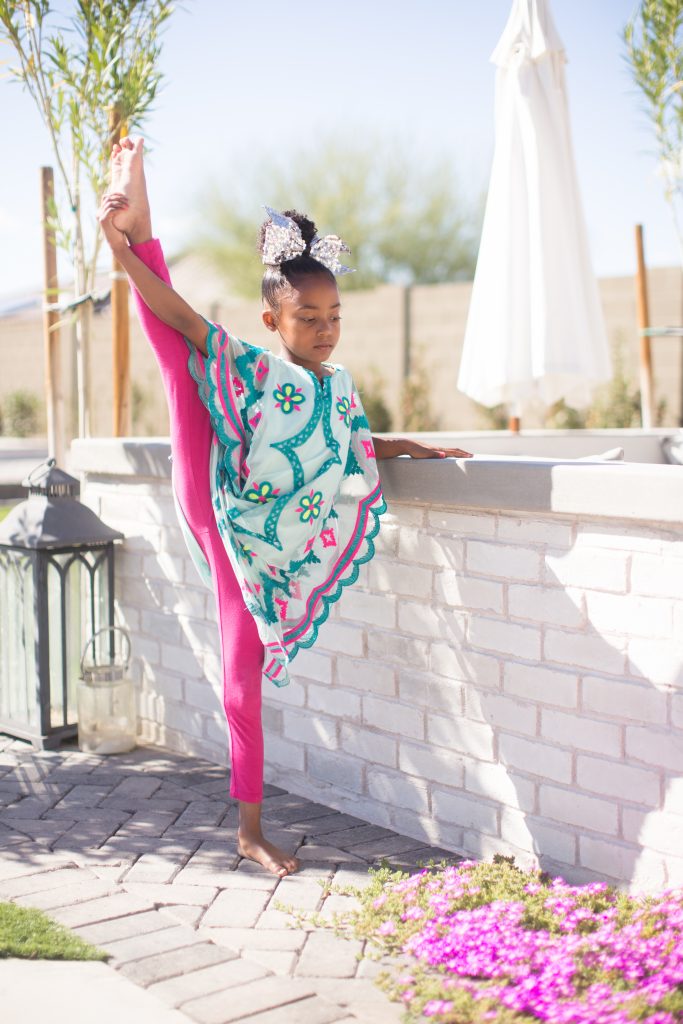 I never thought I would be a dance mom but here I am. Three dance classes, 3 hours a week, and one of them is a performance group. They get to perform locally while perfecting some of there dance techniques.Compared to other dancers her schedule is pretty modest. But I'm sure as her interest increases she'll want to take up more classes. But we will cross that bridge when it happens!
One of the requirements for her performance team is that they are asked to wear makeup during their performances. Her studio asks that dancers wear mascara, eyeshadow, lipstick ( mauve, pink or red) and blush. It's a pretty standard practice in the dance world, one that I was a bit hesitant with at first but now I'm more comfortable with it. I think every dance mom has a moment when they question how much is too much. I definitely have my limit and it's a personal choice BUT I'm so happy to be apart of a dance studio who takes into heart what is age appropriate and what is NOT.
But over the last year or so I've notice Livy developing some sensitivity to some of the products we were using. In particular mascara. To make a long story short, her beautiful long lashes were not reacting well to the mascara we were using. They were slowly falling our and getting into her eyes and it was so painful for her. I took her to see my neighbor who also happens to be our eye doctor and she recommended that Livy use some hypoallergenic products around her eyes when she's wearing her performance makeup. Her skin, like mine is very sensitive and the products that we were using were just to harsh on her beautiful skin. At first I was thinking maybe she wouldn't wear makeup for her performances until she's a bit older. I'm just on the conservative side like that..ha! But I started to do some research to see if maybe we could find an alternative. Surely there was something out there that would be ok for her sensitive skin. After researching and asking around I was introduced to a company called C'est Moi Beauty (pronounced, "say-mwah" – French for "It's Me")Without sounding like a commercial, lol, it's basically exactly what I was looking for. It's…
Made for Young Delicate Skin ( YESSSS)
Dermatologist Tested
Clinically Tested on Sensitive Skin ( Perfect)
Made with Natural & Organic Ingredients
Hypoallergenic ( SOLD)
Fragrance-Free Skin Care ( Also Important)
No Synthetic Fragrance Bath, Body & Hair Care
Never Tested on Animals
Made in the USA & EU
Talc Free
Recyclable and Sustainable Packaging
C'est Moi is the ONLY line specifically FOR tweens and teens ( 8-16) and their unique beauty needs. As a girl who grew up with VERY sensitive skin, I wish they had it when I was just learning to take care of my skin! They value empowerment through celebrating individuality, and leading by example by delivering the highest quality, clinically proven, safe and gentle products for young delicate skin types. They have an entire makeup line that includes foundations, eyeshadows, lip crayons, lipsticks and more! Along with that they have an entire line dedicated to cleaning the skin and cleaning it well.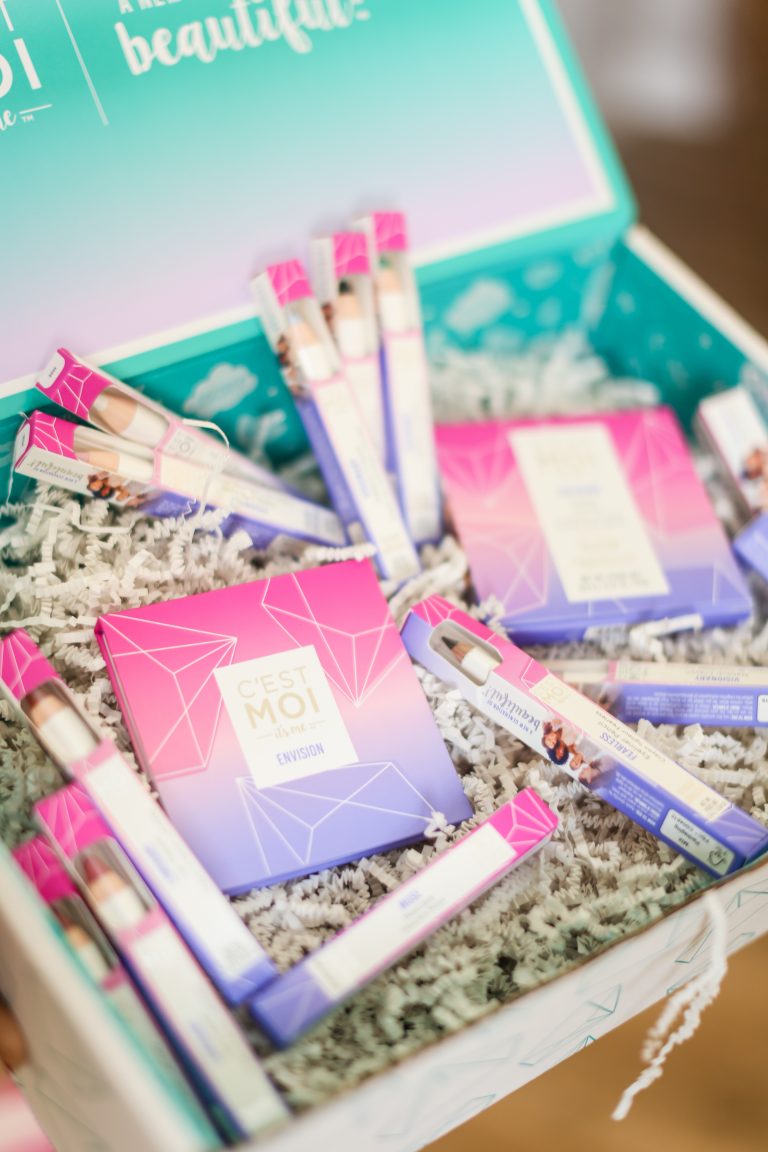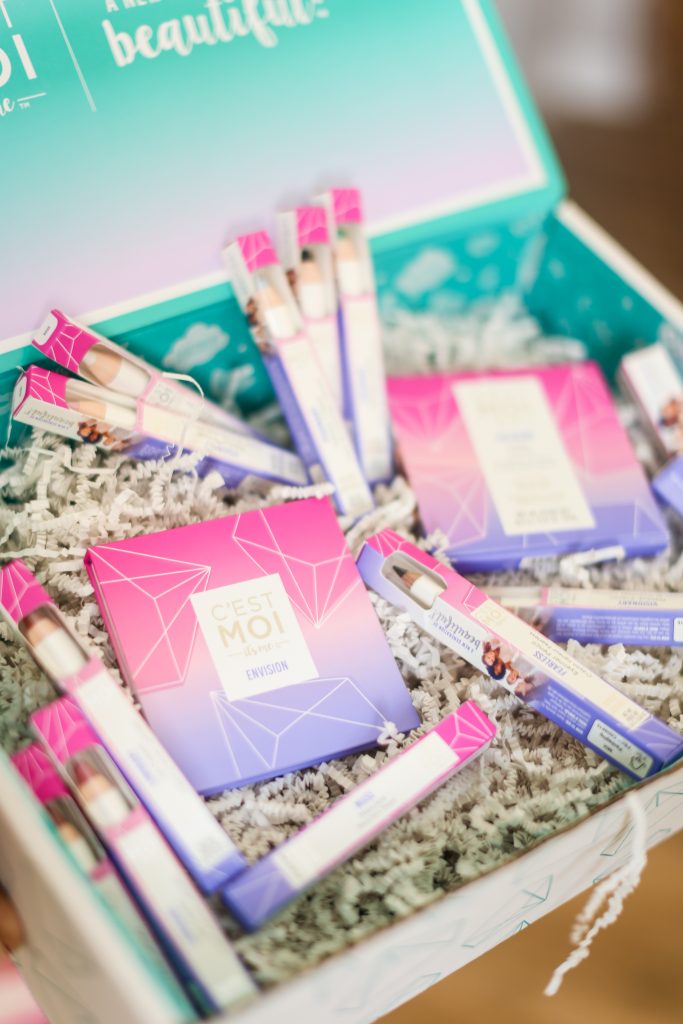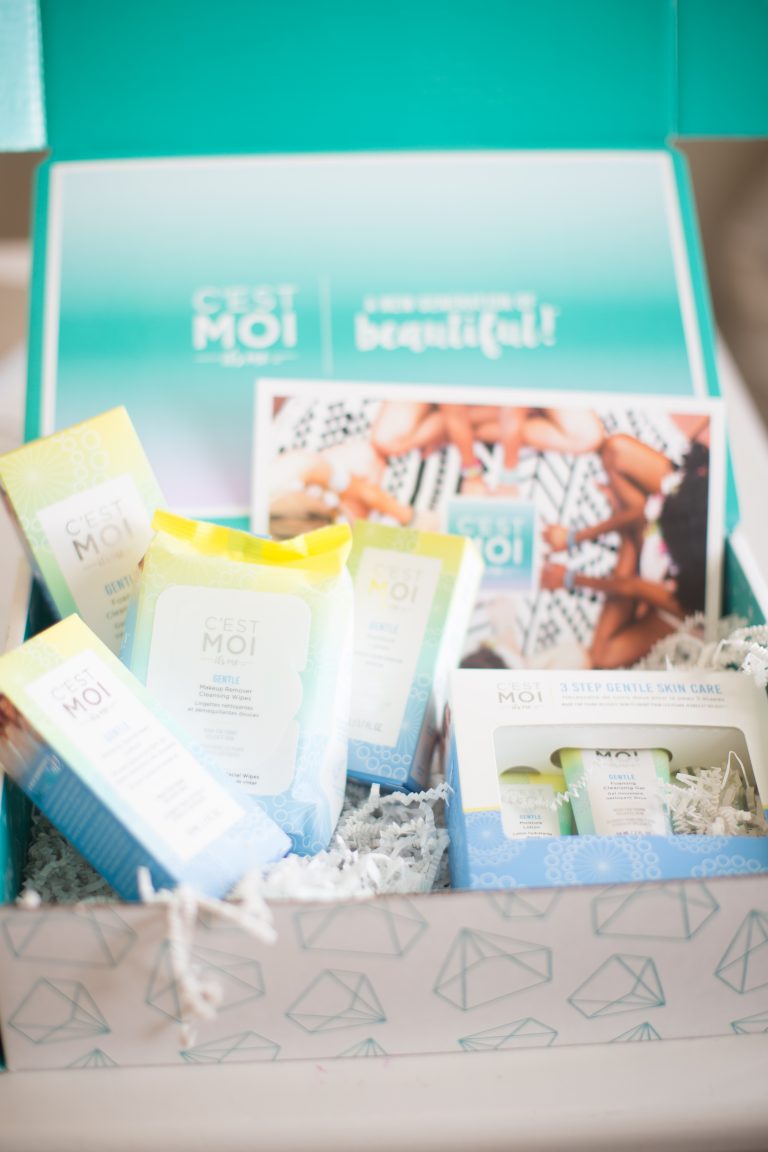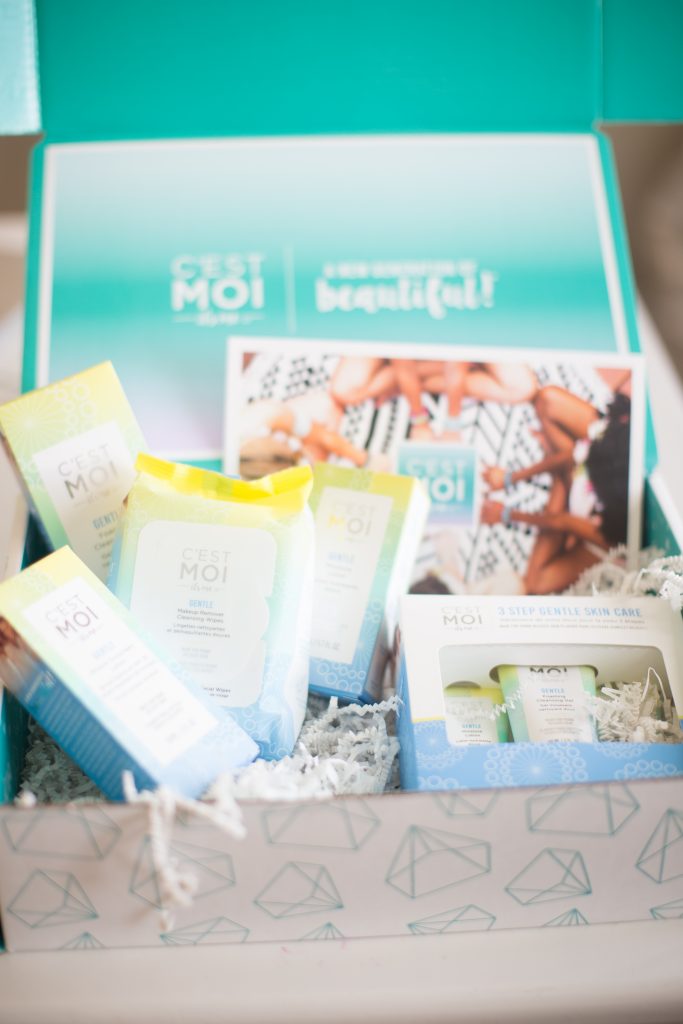 I thought I would share her performance look for you all. It's picture week this week at the studio so it's a perfect time to try it out!I don't do a full adult-level application of makeup but I try to make her look as subtle and as natural as possible and no matter HOW much she begs, we don't wear make up outside of performances…lol!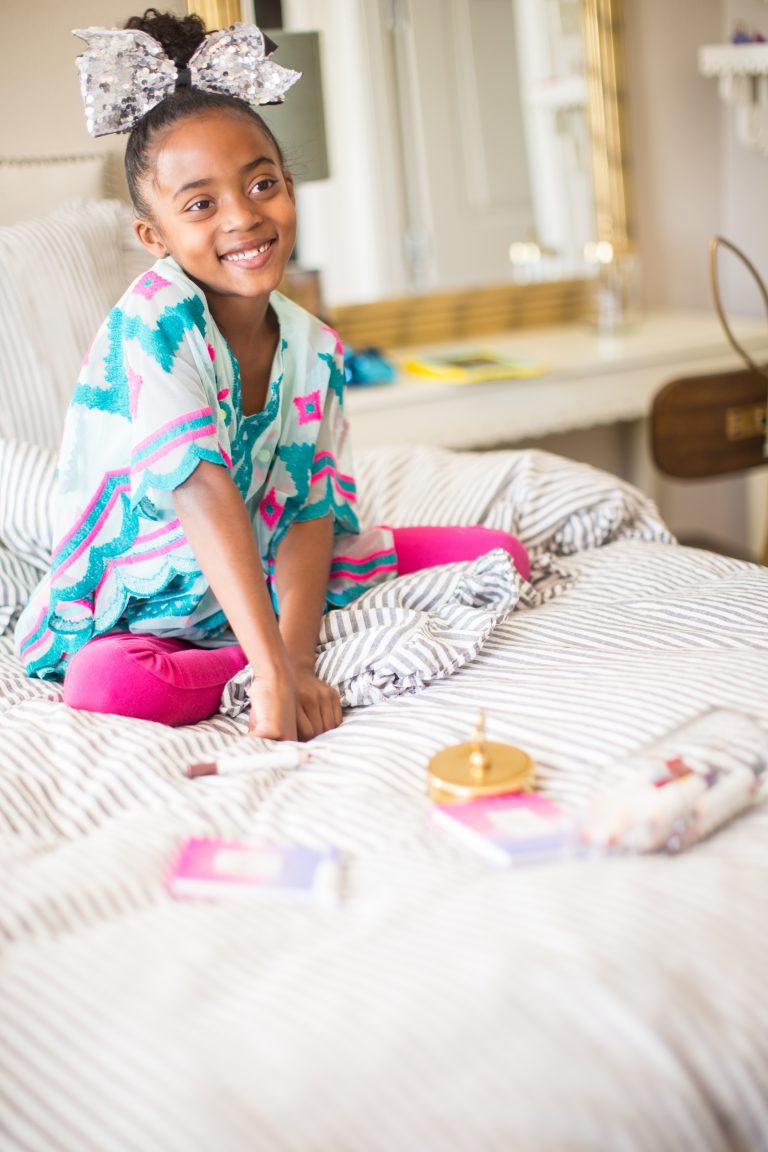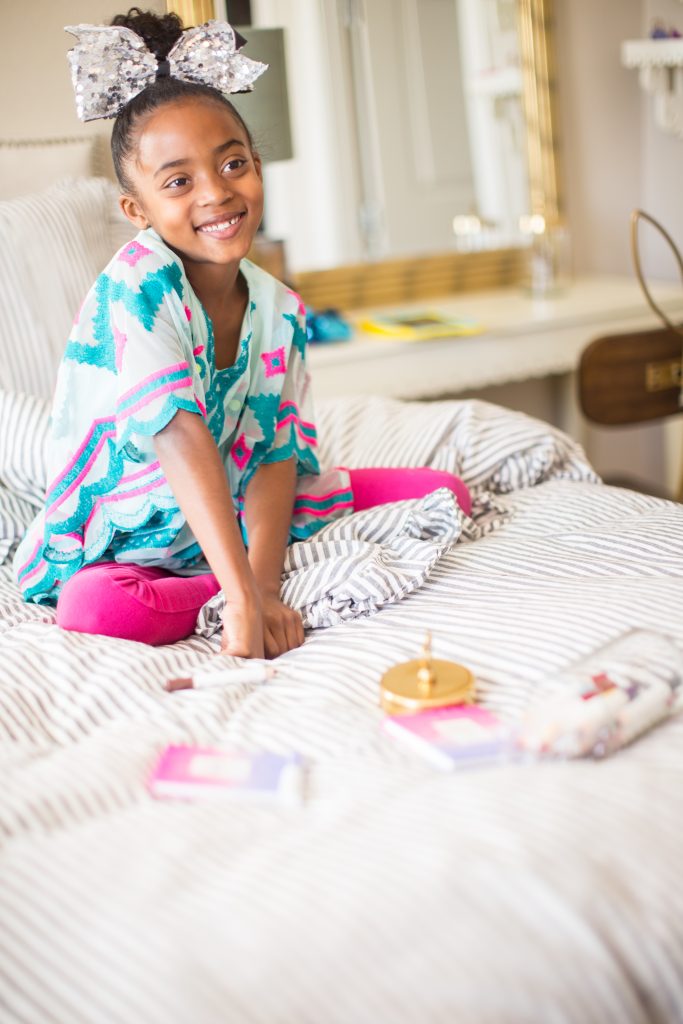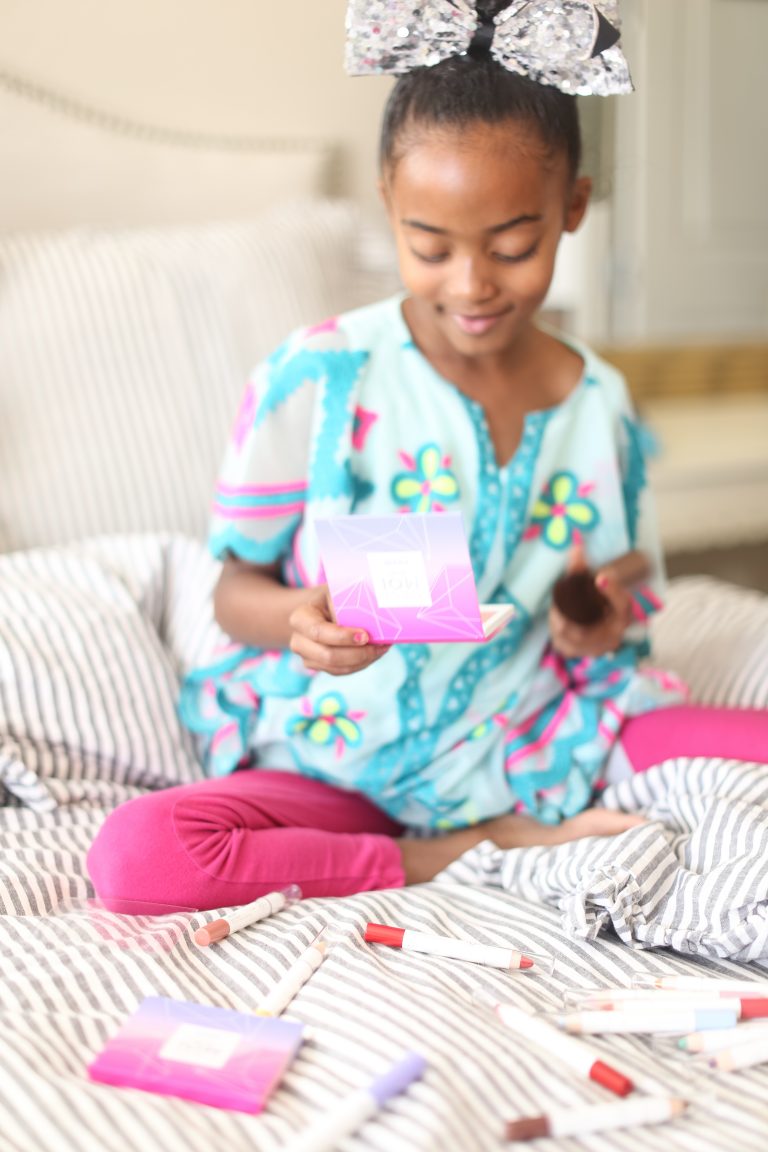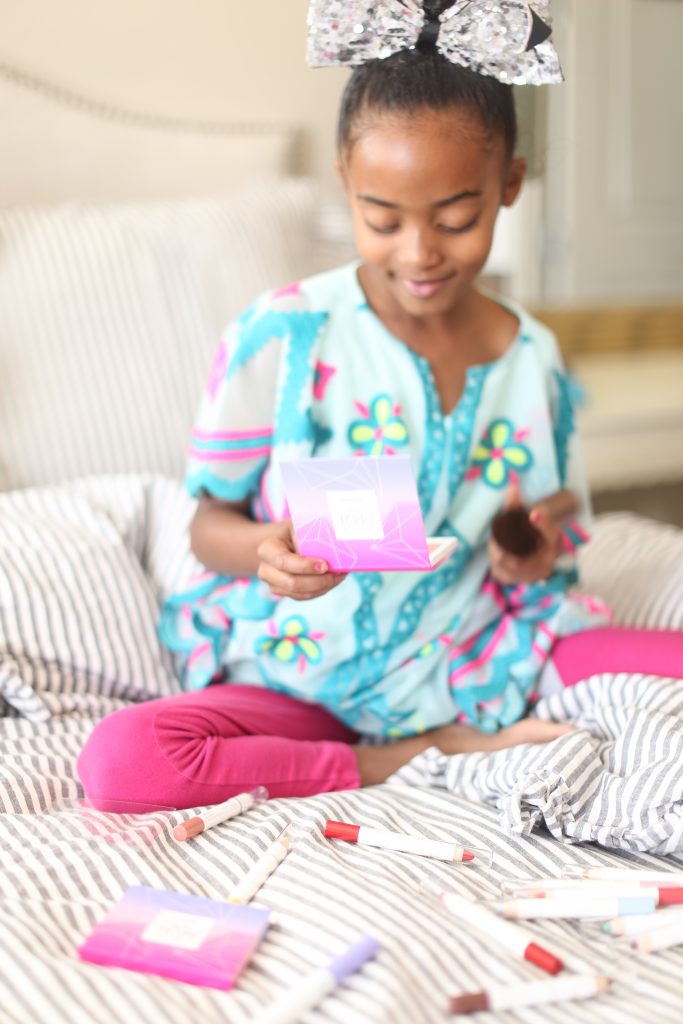 Before we did this look I took a small sample of the make up and used it on her to see if she had any allergic reactions just to be safe. After 24 hours there was no signs or irritation.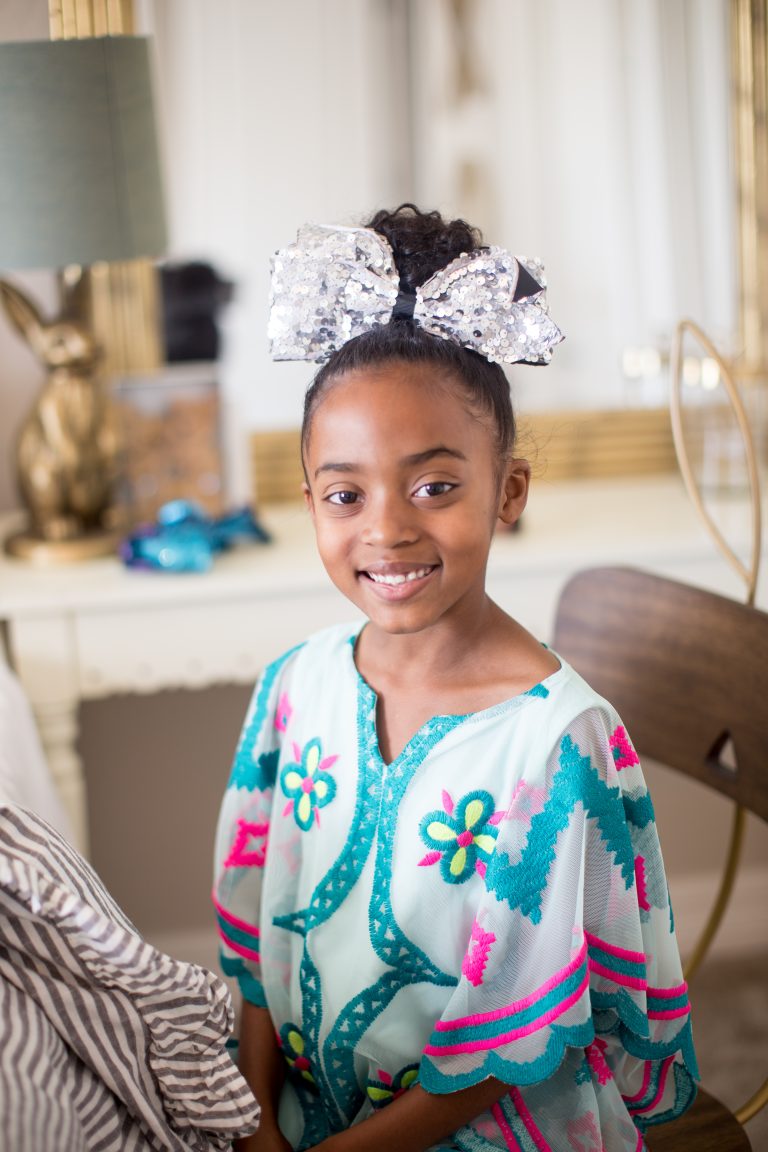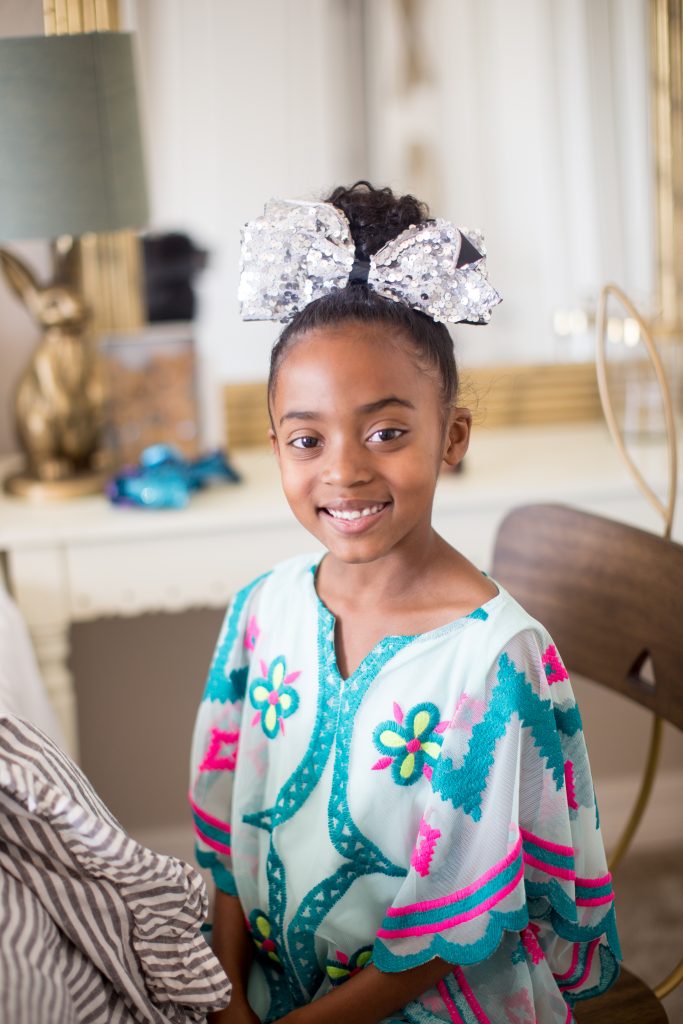 Blush
First we applied some cheeky blush to her sweet cheeks. She used the Weekend: Peach Pink Shimmer which is apart of a palette, to give her a little color.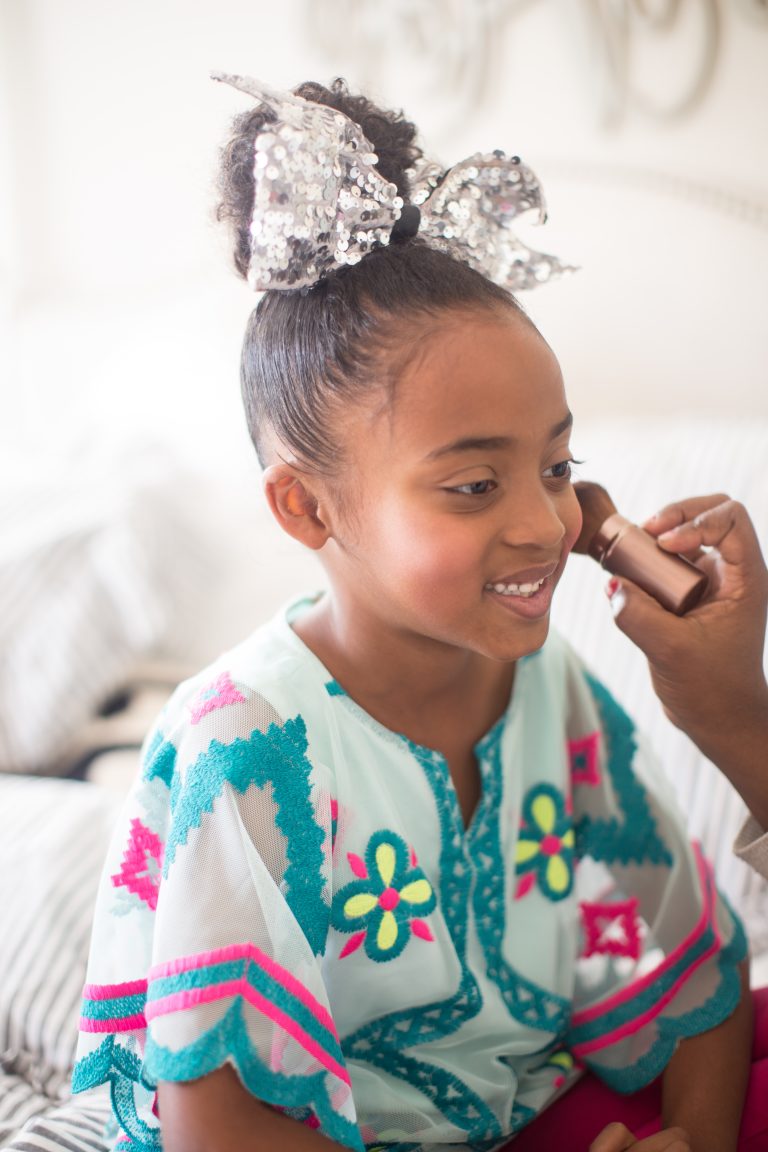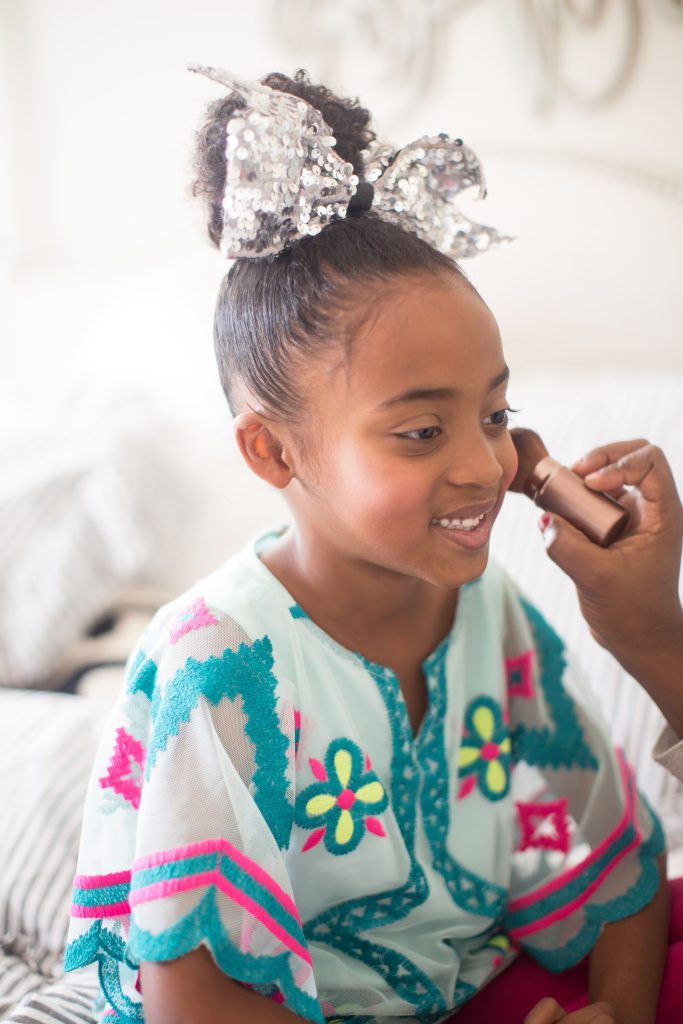 Eye Shadow
Next we took the ENVISION eyeshadow palette which had 6 beautiful colors to choose from and applied it to her lids. I like to use my fingers when applying to her lids for more control. Just make sure your hands are clean! This look has a combo of Compassion and Serene.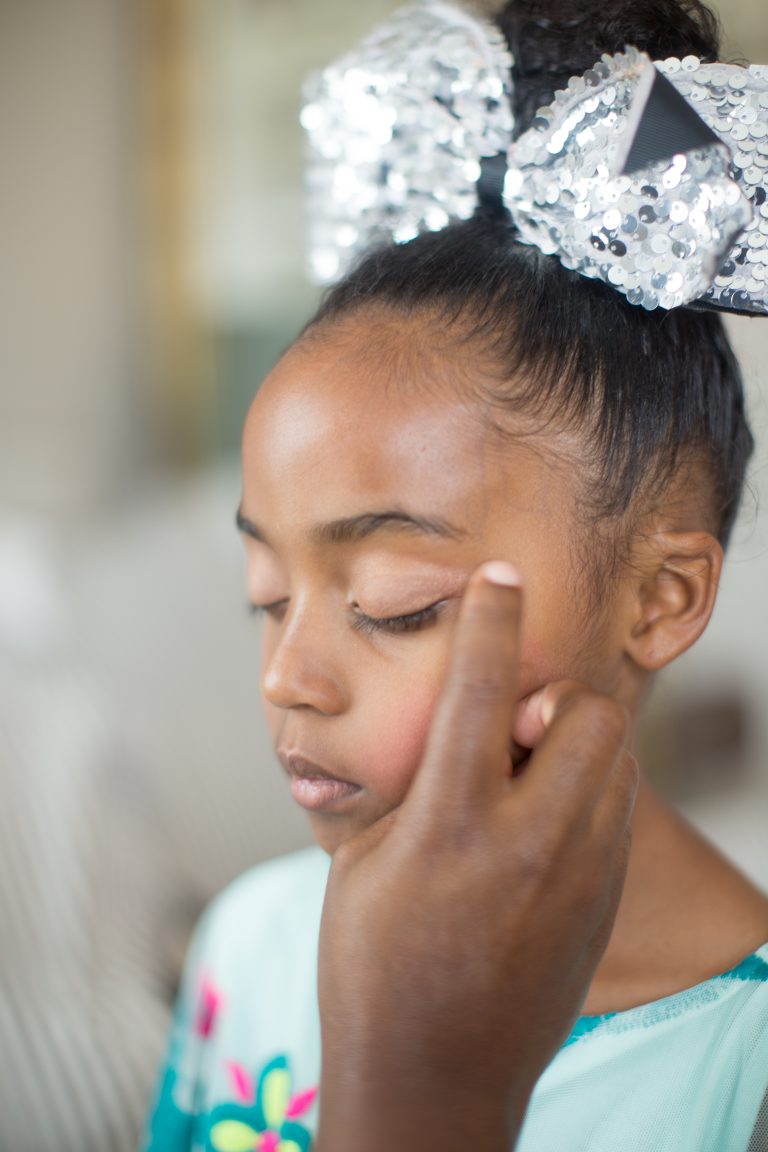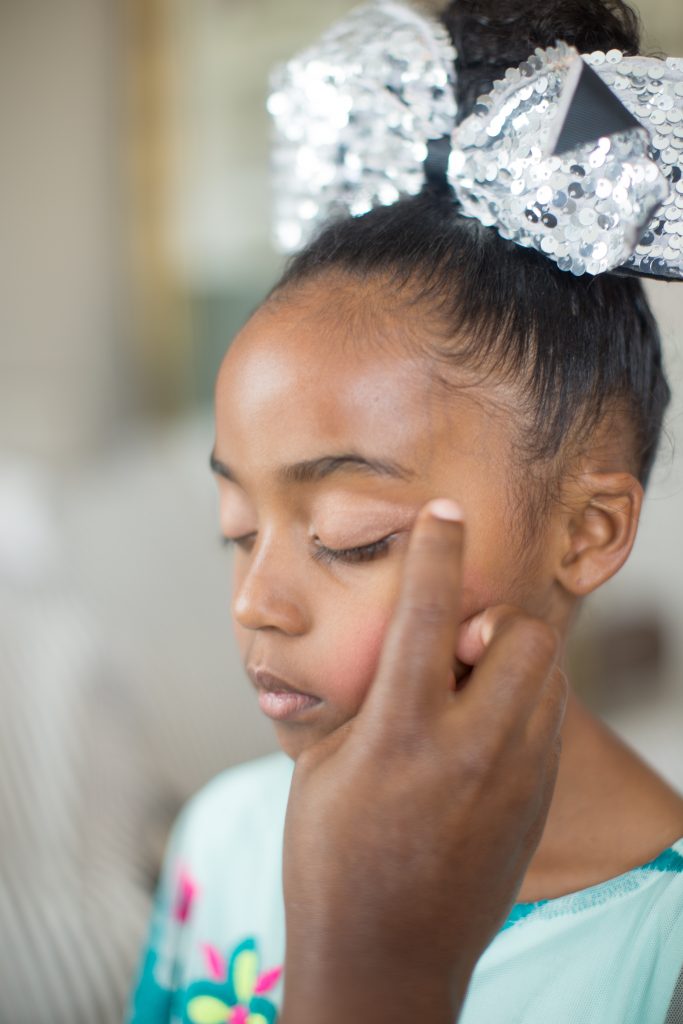 Mascara
We carefully applied a small layer of Muse Mascara which has organic shea butter, grapeseed and jojoba oils to help with healthy lashes! Perfect for her as we wait for all her lashes to fully grow back.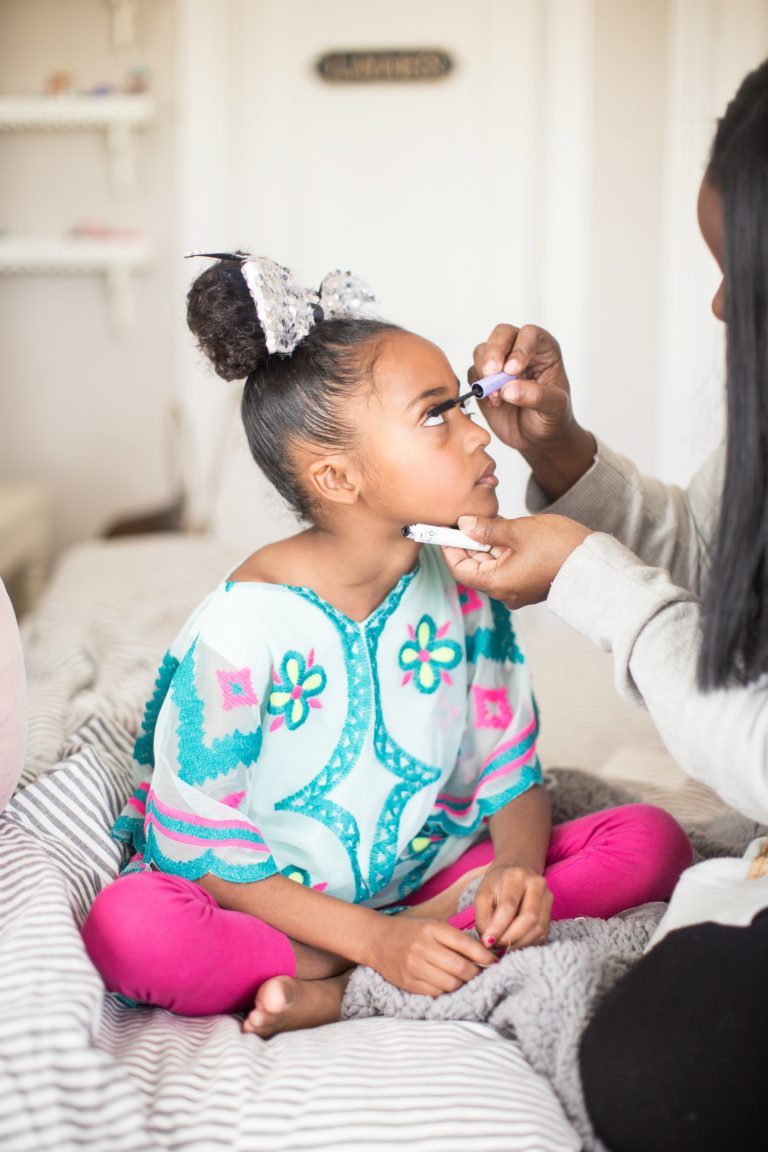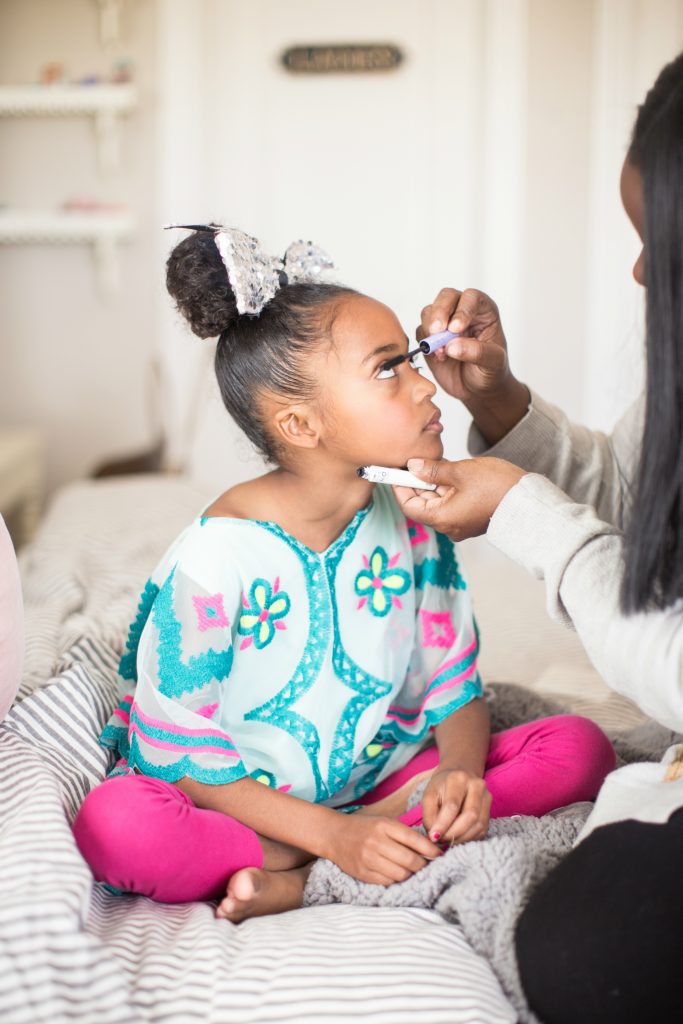 Lips
Our last application was a combo of the lip crayon in the color brave and lip gloss in bliss! I love using the crayons on her because it gives me a bit more control and allows for lasting color. The gloss is just and extra step for glam!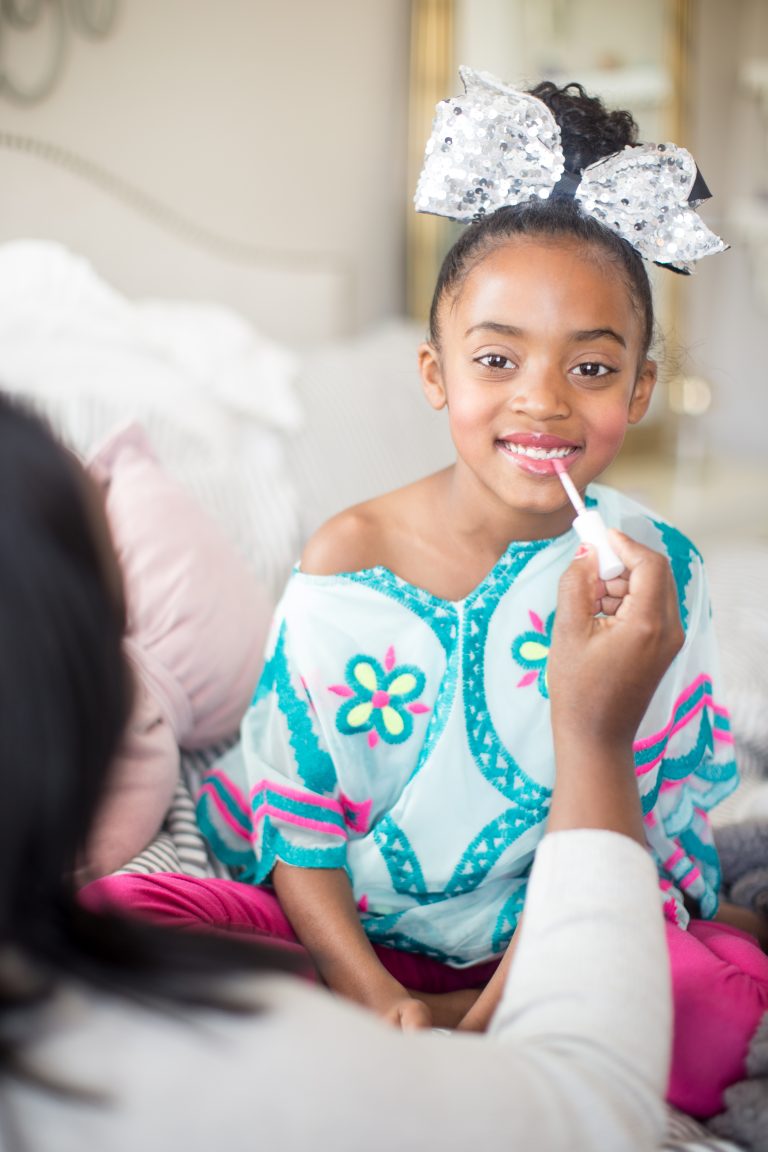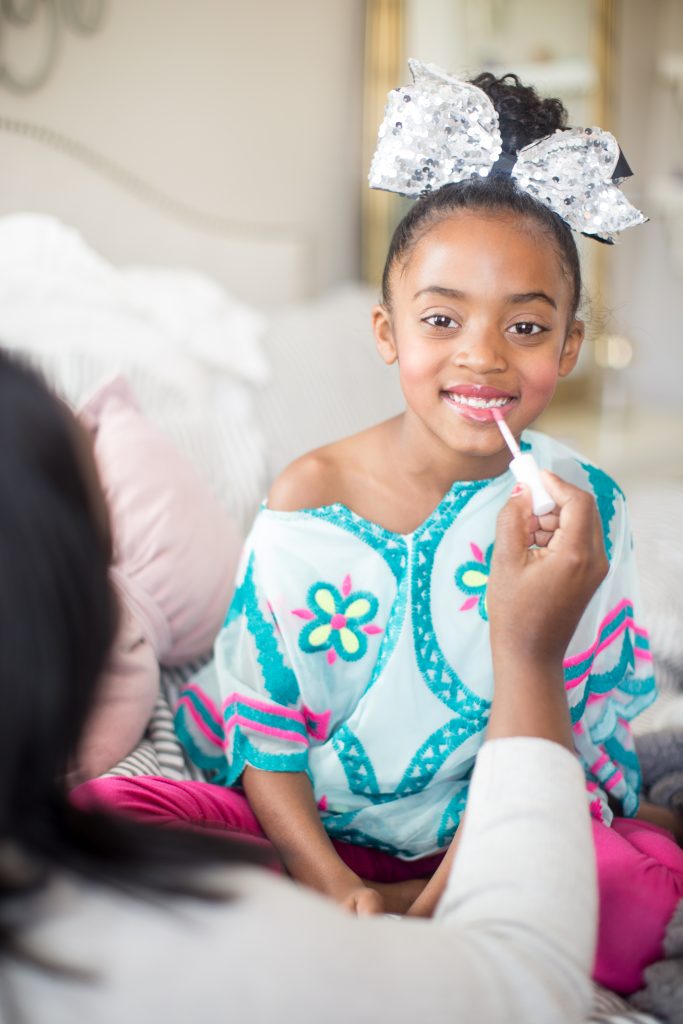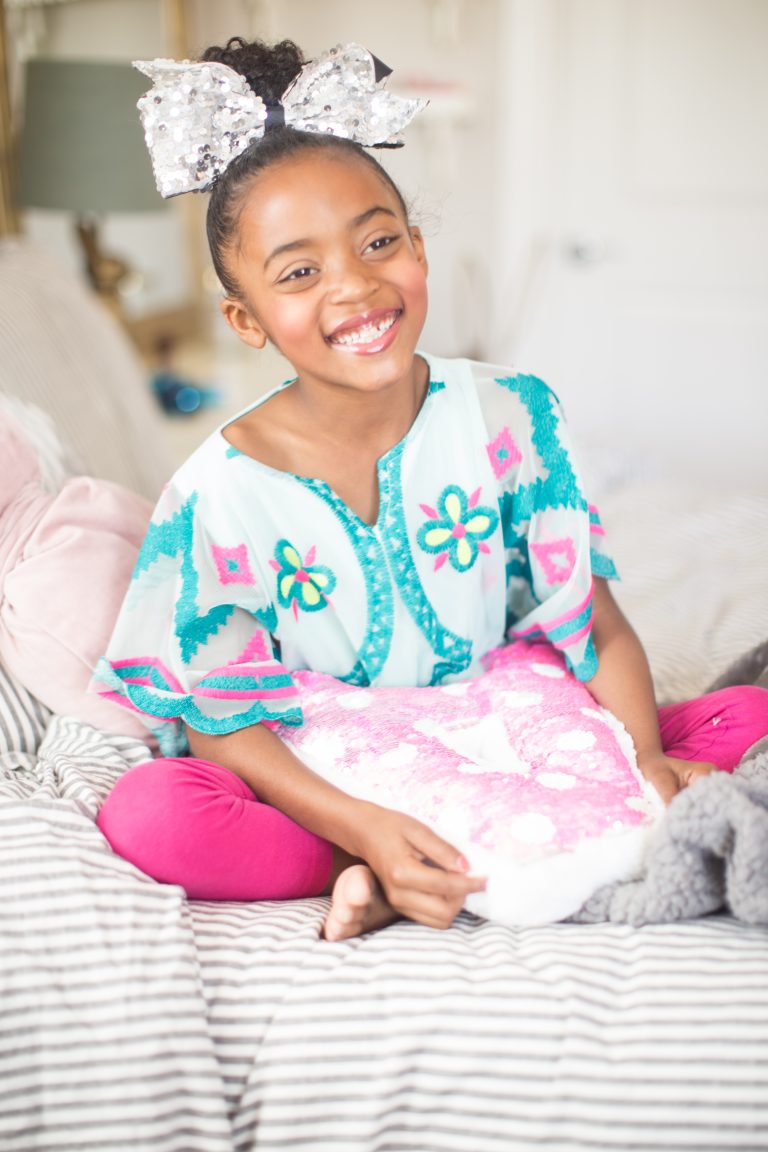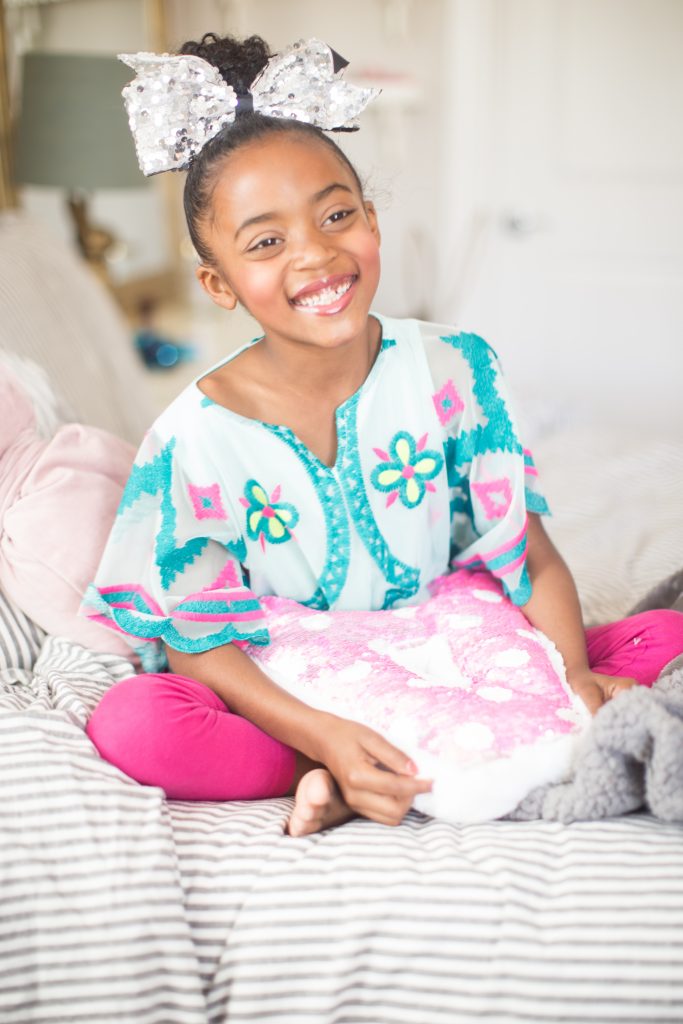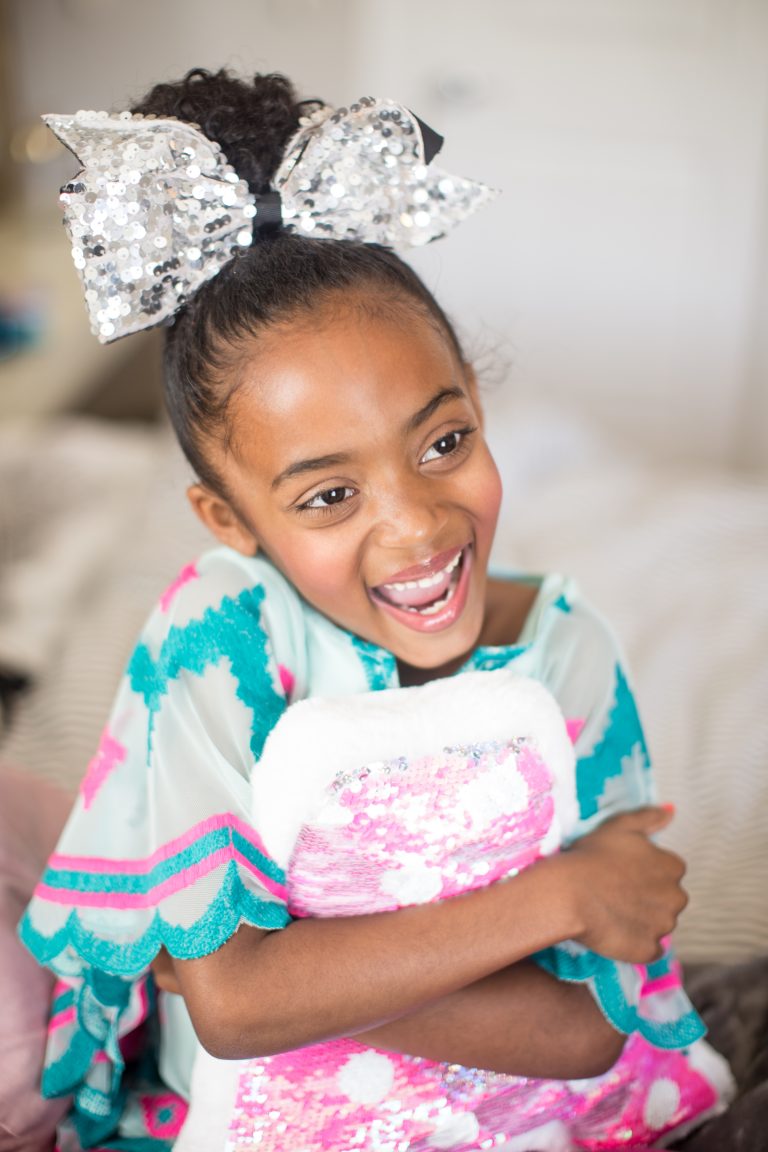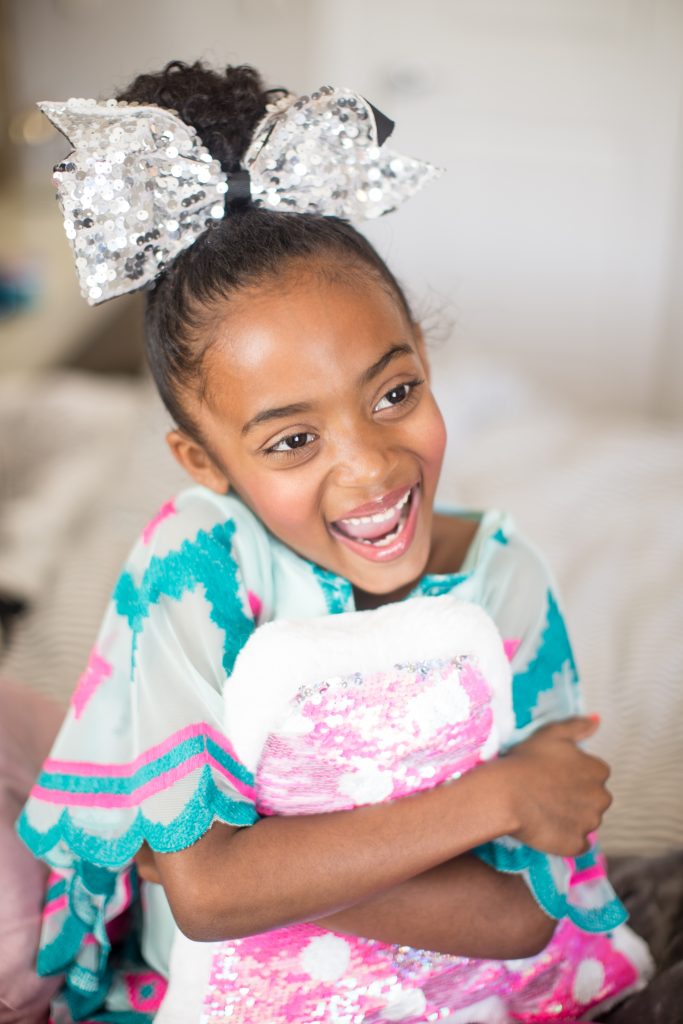 One of the biggest changes we have is that even though we use C'est Moi hypoallergenic products we remove the makeup almost immediately after her performance. I just hand her one of the gentle cloths from the skin care line to clean her face and most of it will be removed before she's home!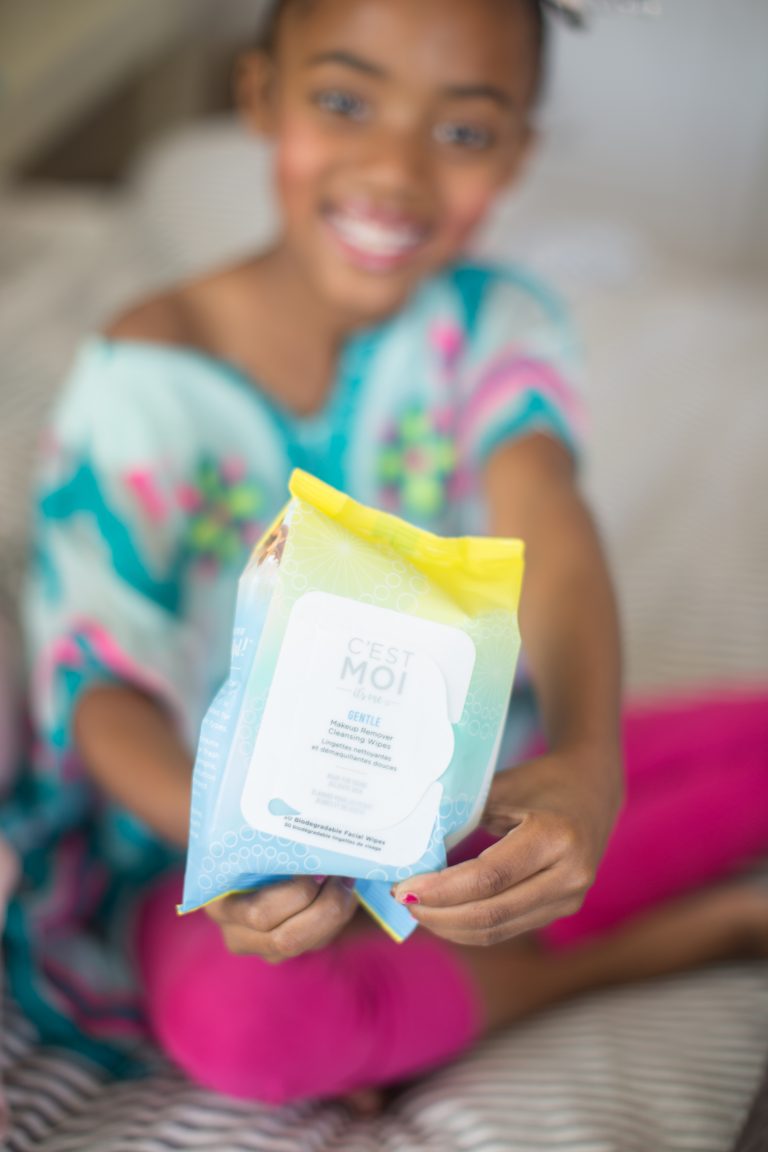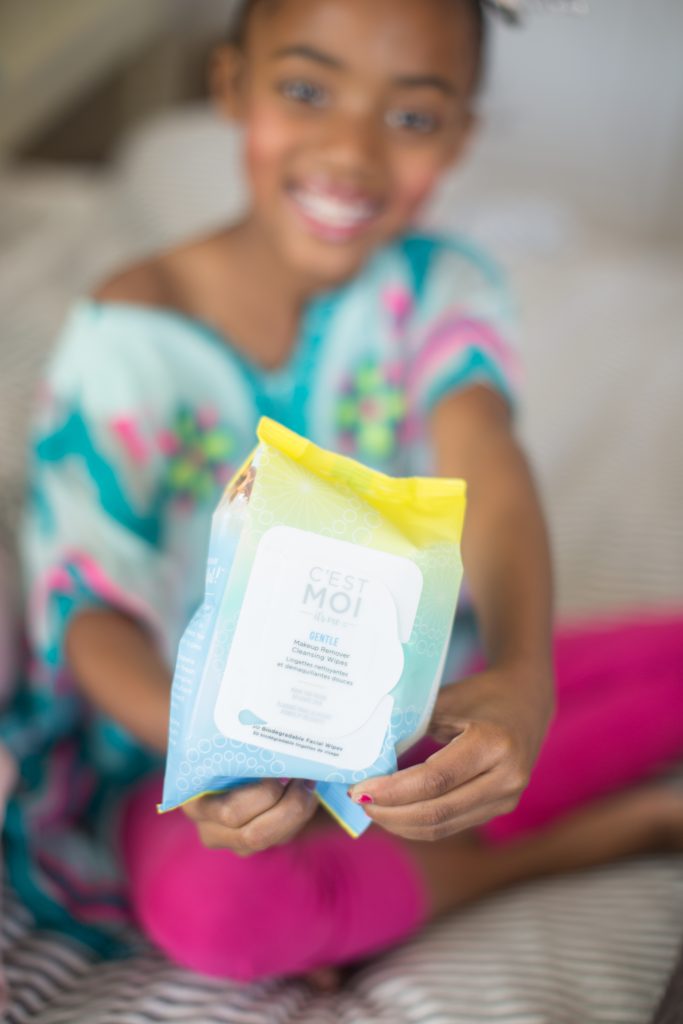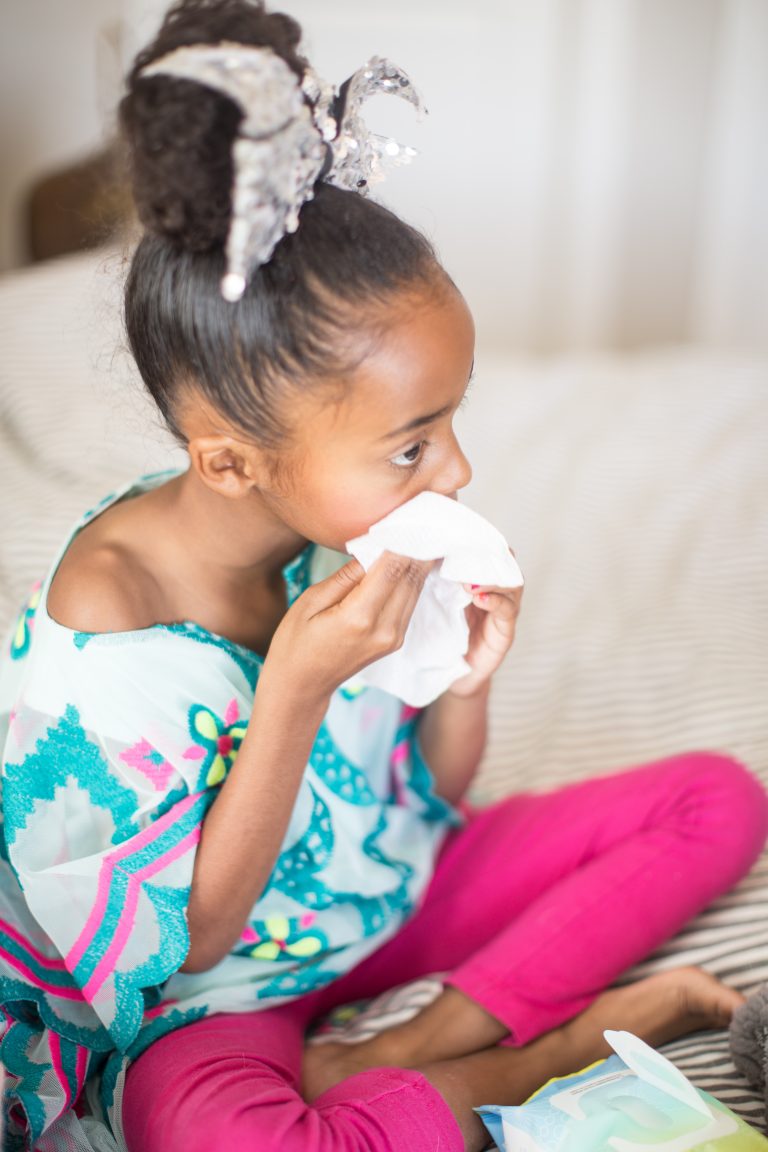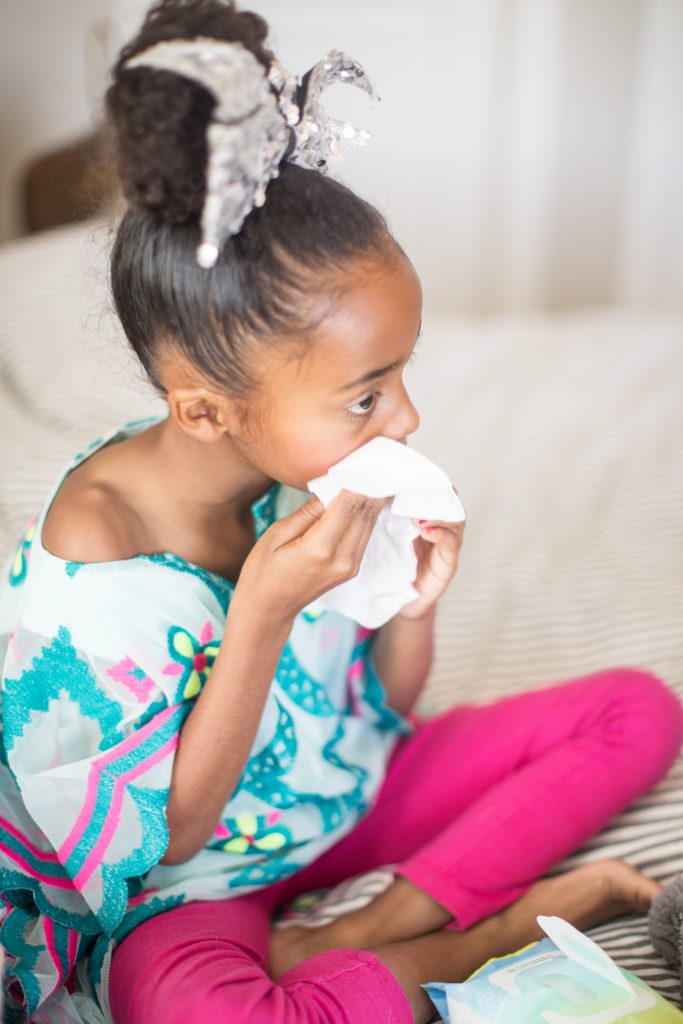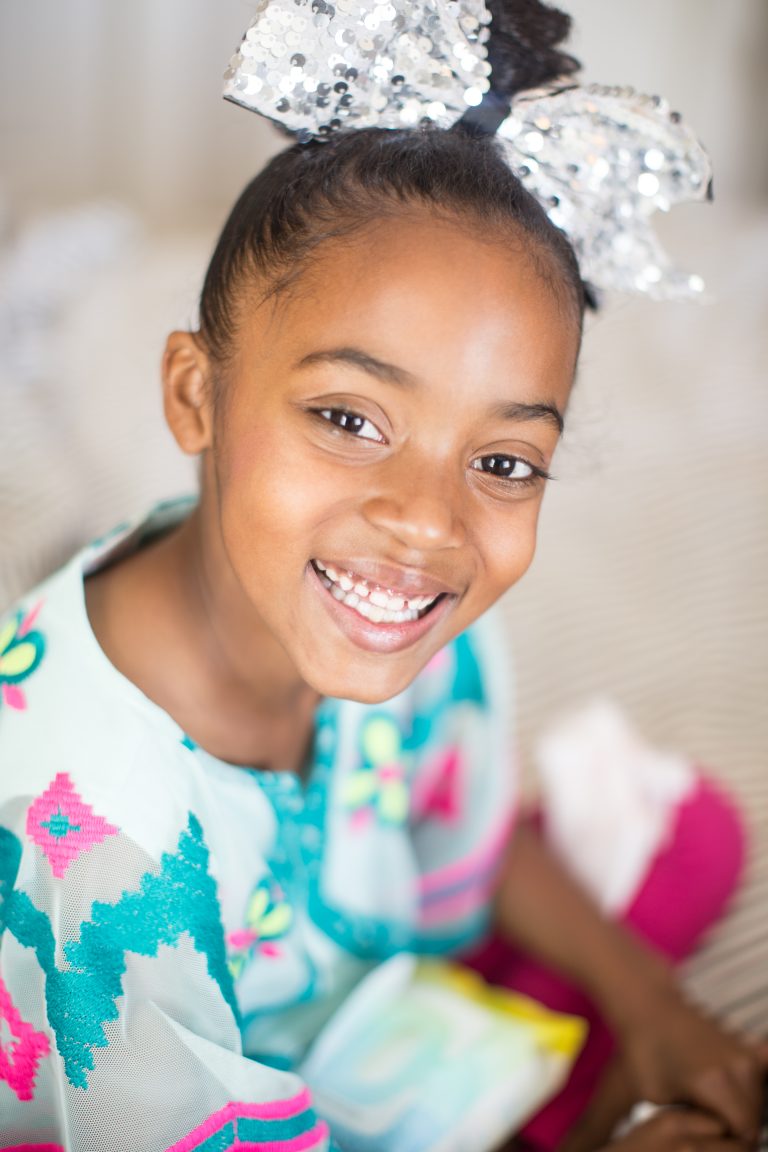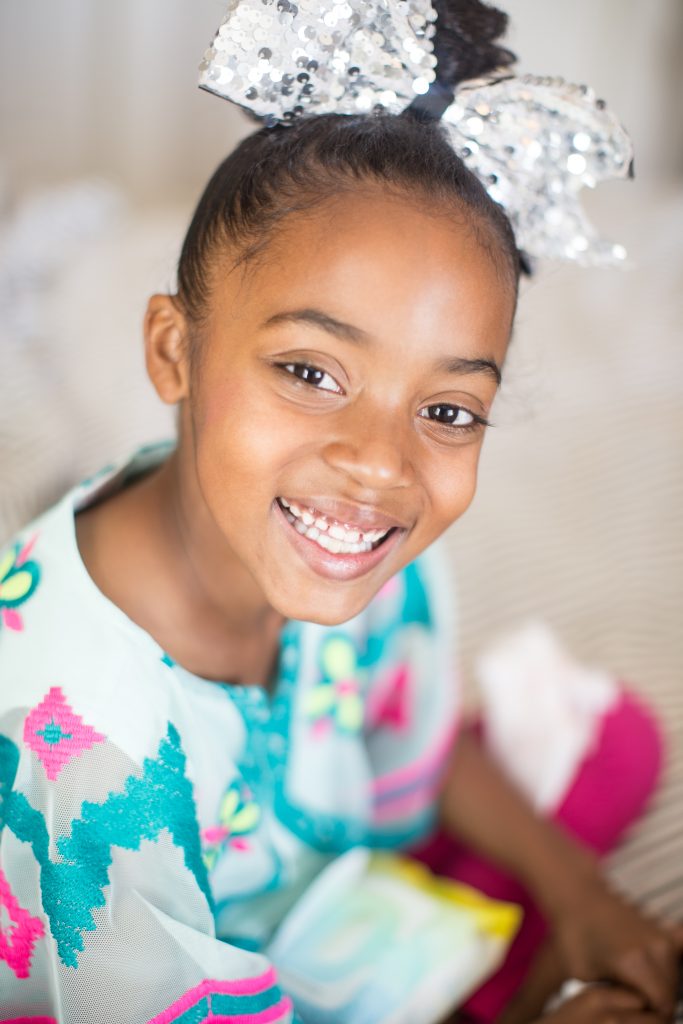 Another one of our favorite products were these makeup crayons. They can be used anywhere on the face for a unique makeup look! Perfect for when the dance teacher wants to change things up or for costume parties or special occasions!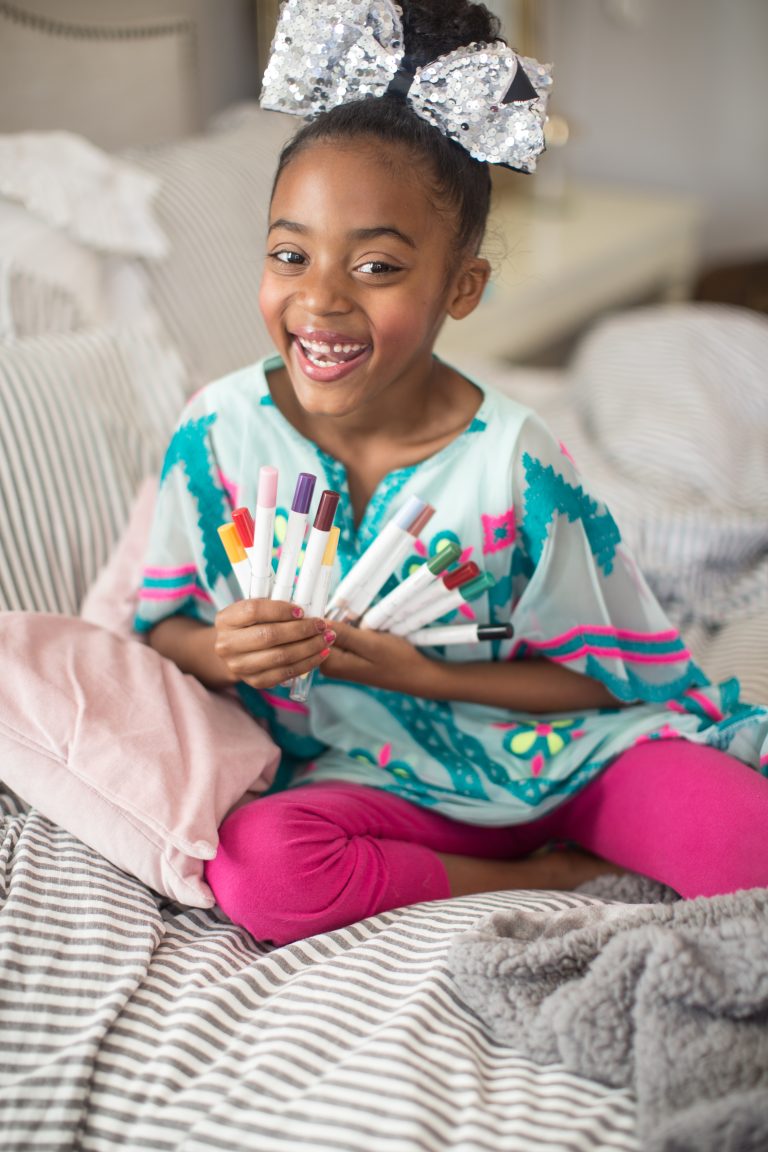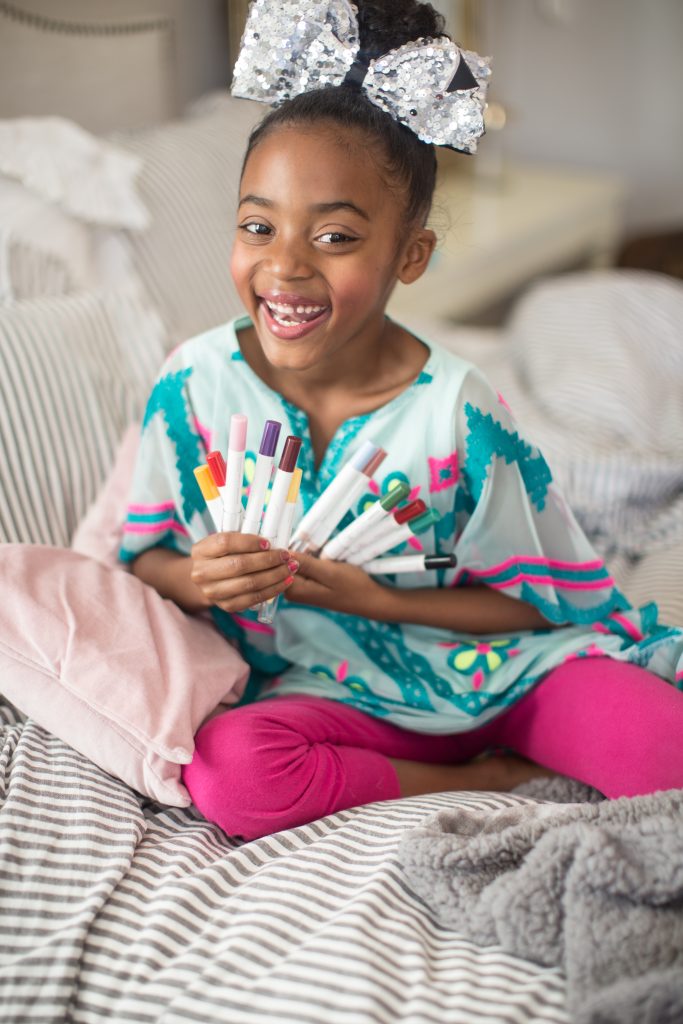 As she get s a bit older I'll be happy to introduce the entire line to her as she continues to carefully take care of her own skin. Hopefully if you have any girls in this age range you'll look into trying our their products too! Everything from the packaging to the message behind the products is perfect for them! But for now, this mamma is happy to know we have a safe company we can depend on as she reaches out even further for her dreams! It's #GOODTOBEAGIRL You can find the entire line of products at Target and on C'est Moi online!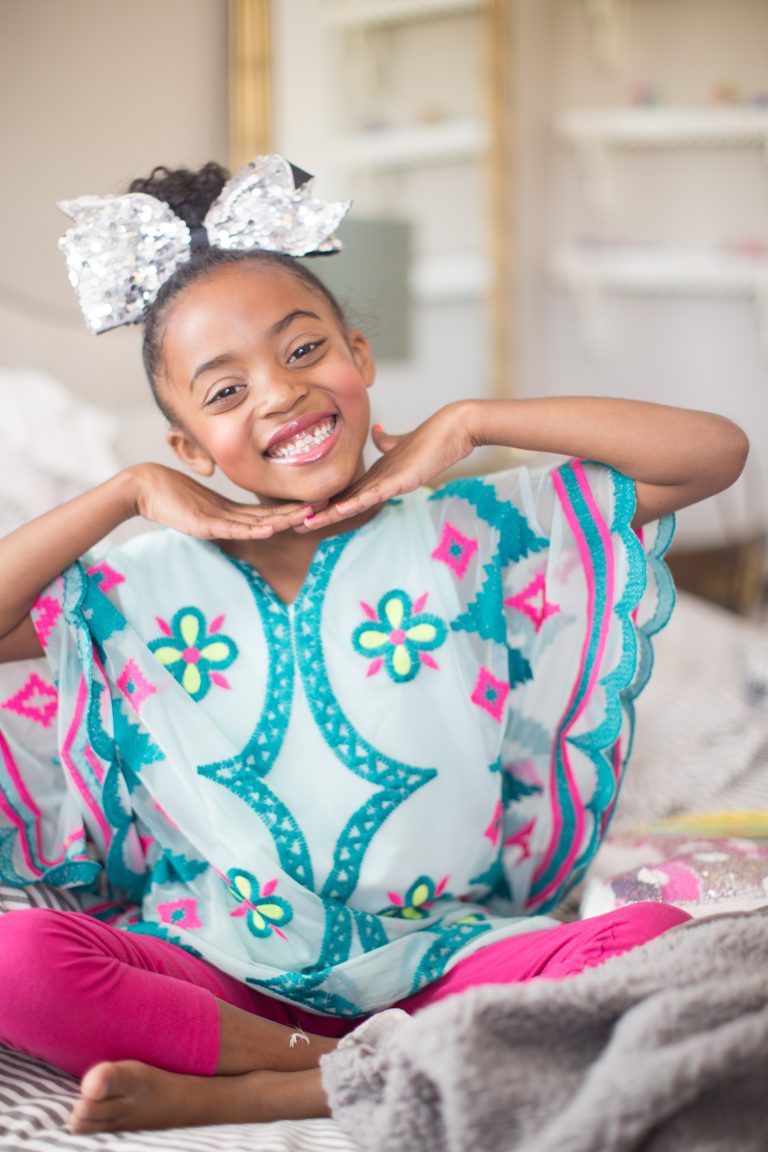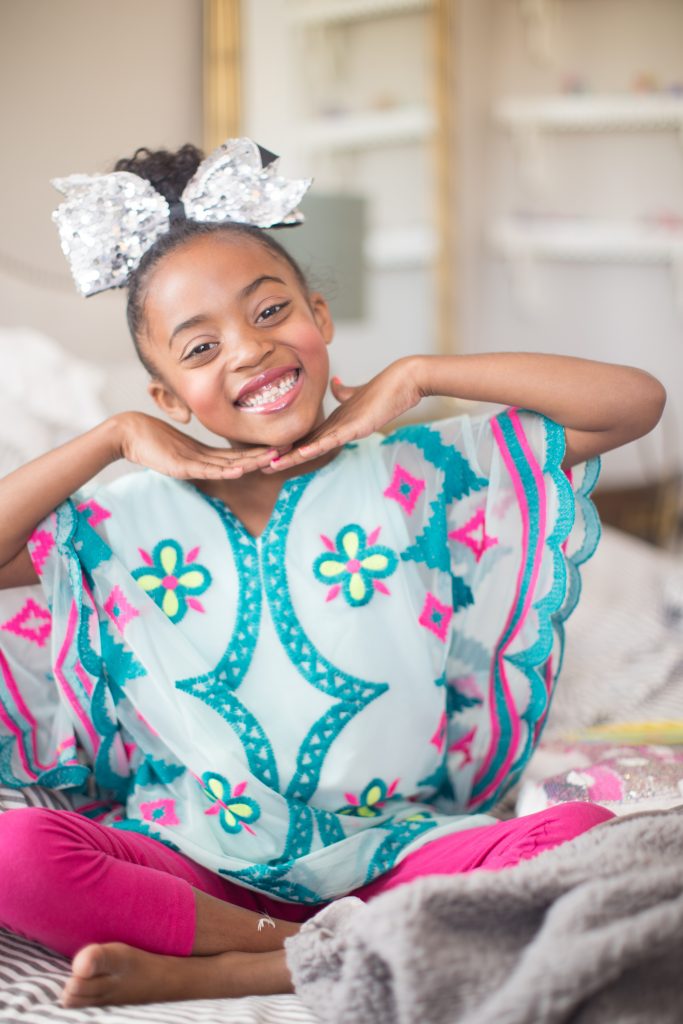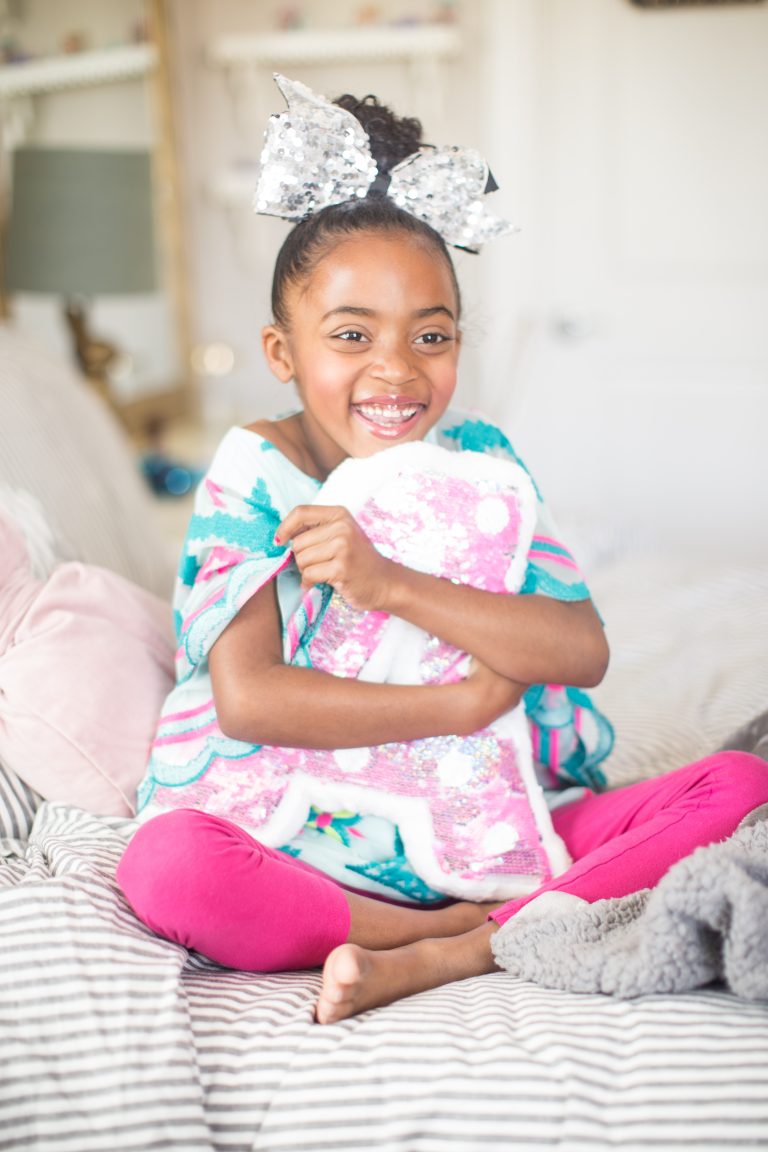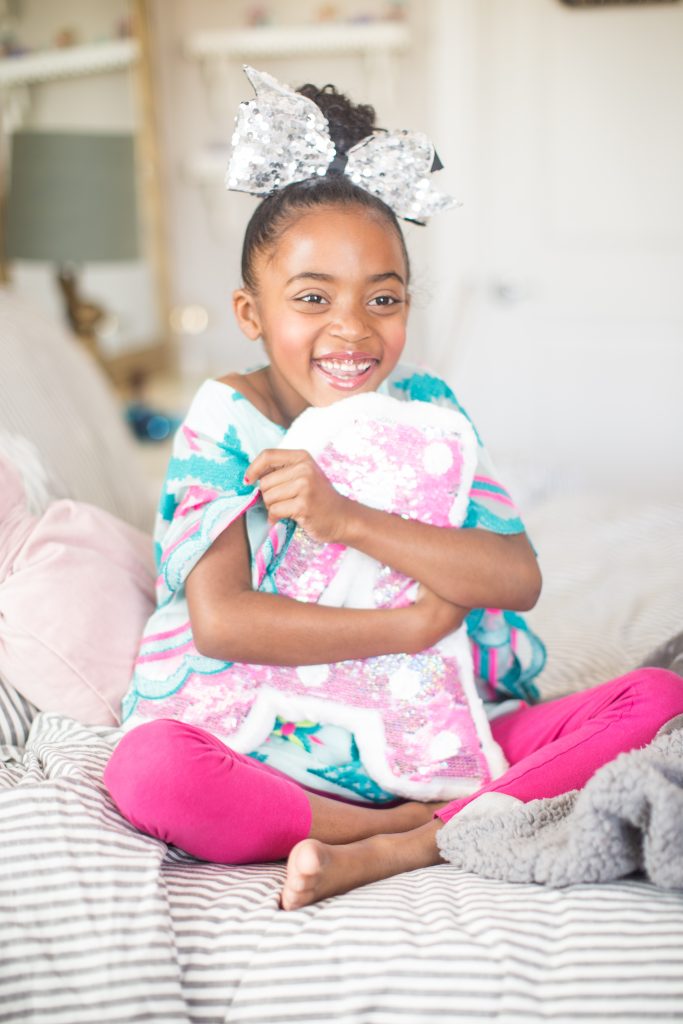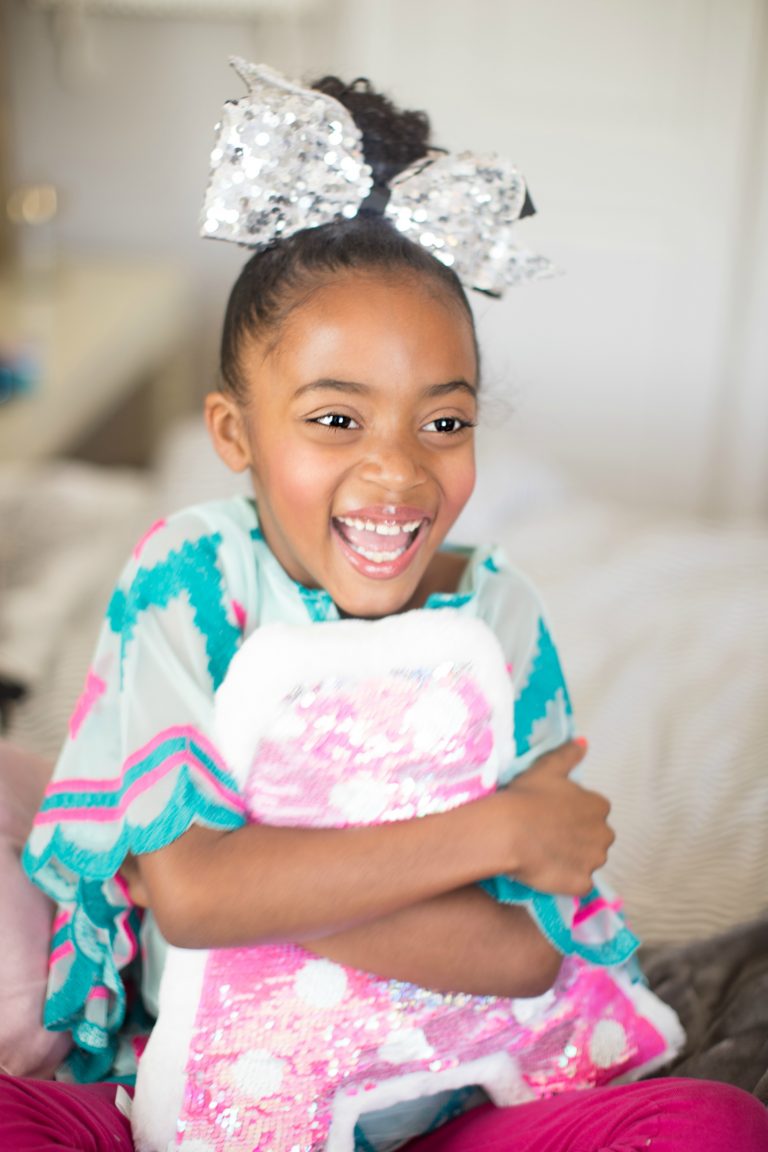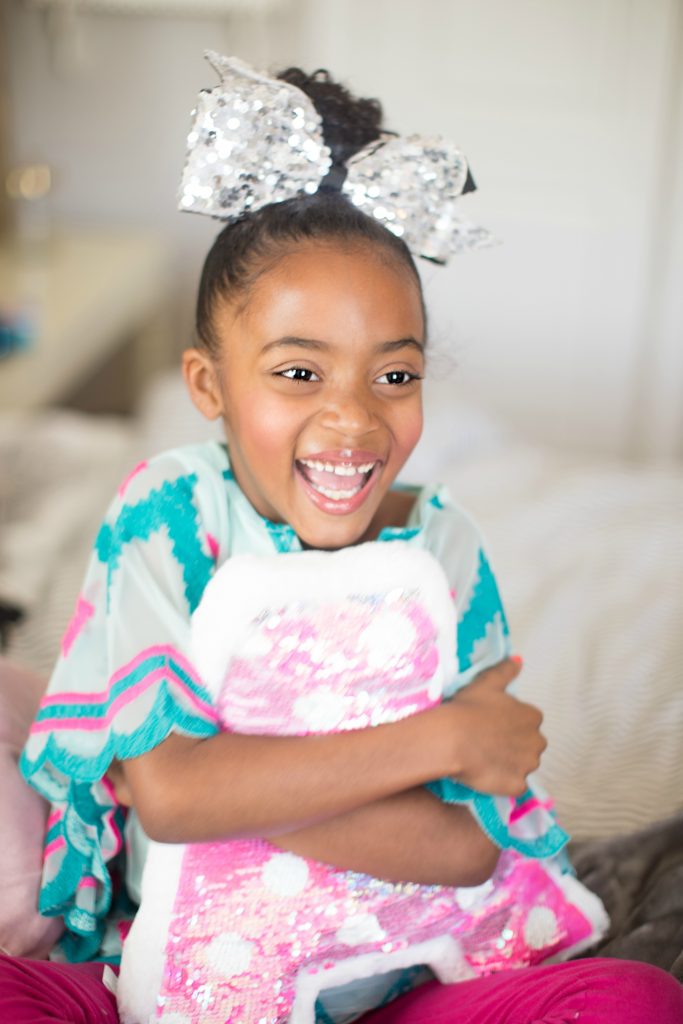 This is a sponsored conversation written by me on behalf of C'est Moi. The opinions and text are all mine.