The Best Pool Towels for Summer
This post is sponsored and may contain affiliate links, please read my disclosure policy.
Today I'm sharing a guide for pool towels! If you're a pool owner or a beach lover you'll love this round up of pool towels that I own, have my eye on OR that are highly recommended! I hate replacing my pool towels each year so I'm always in search of towels that can withstand multiple washing and harsh Arizona sun! I like for our towels to be large, like a bath sheet size and they must match the decor friends! Cause if it's cute and pretty I'm buying it!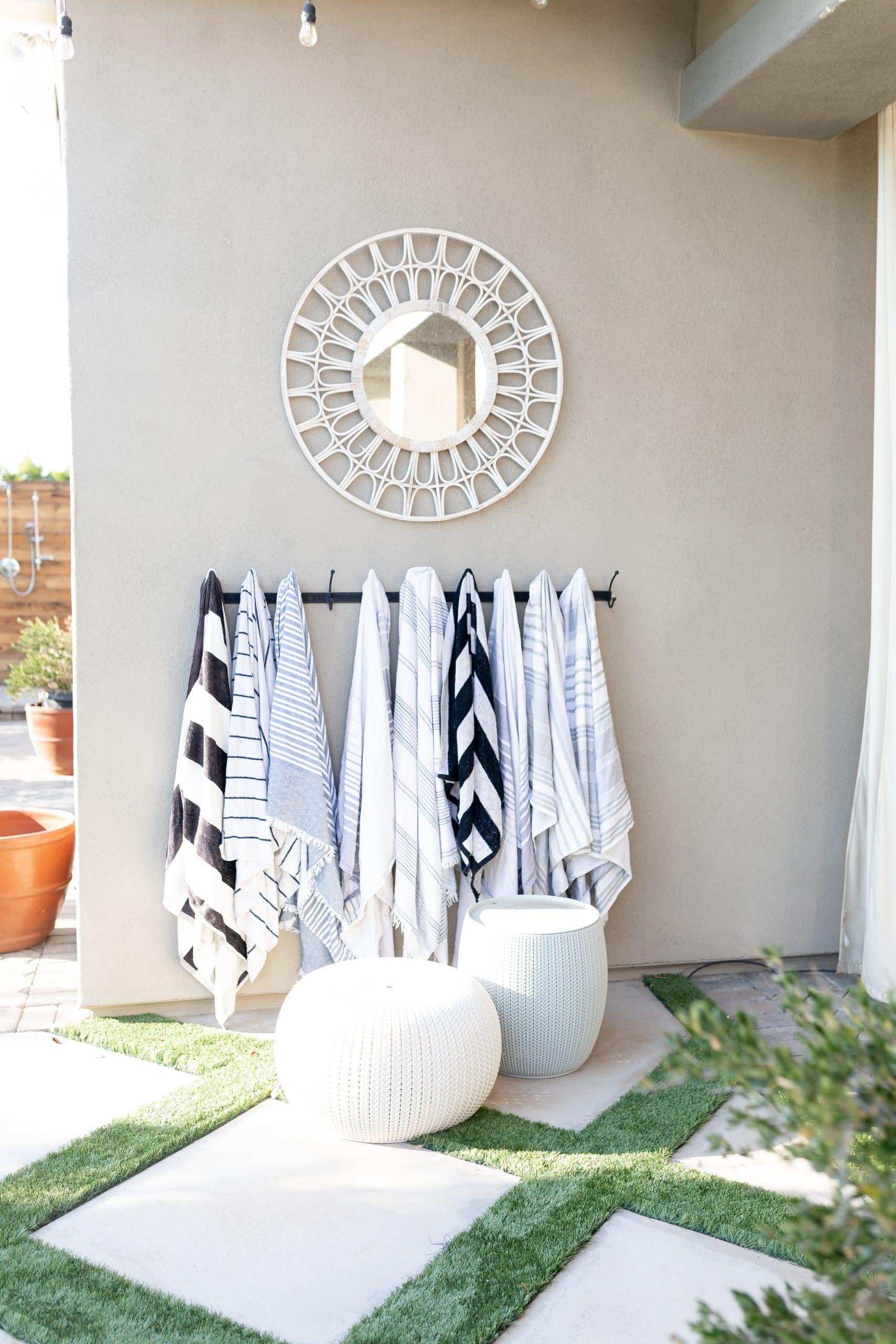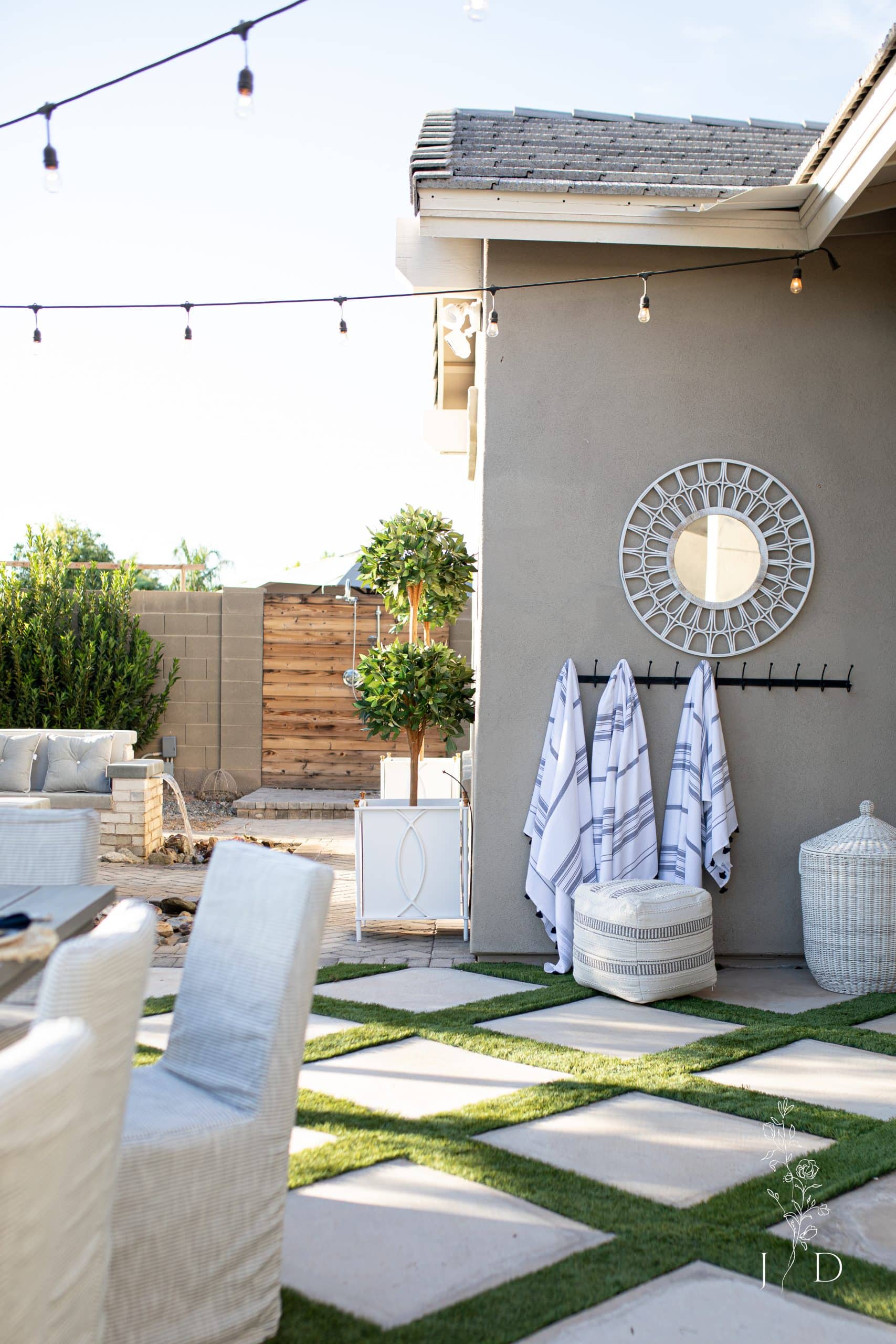 Here are my pool/beach towel picks for you this summer!
Tip: Cleanest Pool Towels
Did you know that you can use up to 3 detergent pods when doing heavy loads like towels? This will help get out stubborn stains, and give your pool towels the best wash. Watch this reel to see!