This post is sponsored and may contain affiliate links, please read my disclosure policy.
This post is sponsored by Cost Plus World Market a Just Destiny Mag Partner! World Market is a company who is committed to everyday low prices and high-quality, original items at a great value!
Hello friends!
It's officially summer break over in our house and we kicked it off by having a few friends over Memorial Day weekend! It was suppose to be just a few friends and then it turned into a bash! We still have a few more details to finish up in the backyard but I am excited to show you one of my favorite spaces with the help of World Market! You might remember seeing this set in my easter shoot a few months ago. Well it's all set up in our new backyard and was the anchor for this outdoor space. My idea is to eventually get two of these tables so I can make a super long table for all extraordinary entertaining!. But for now, it's perfect for summer!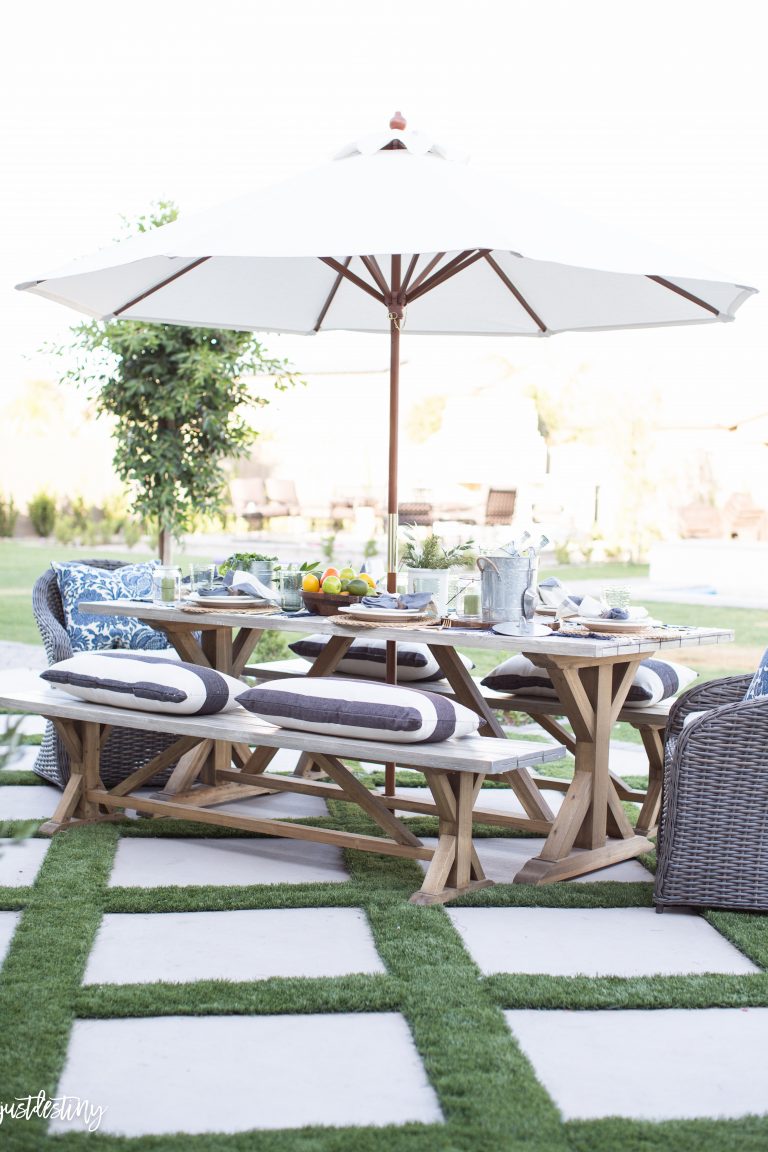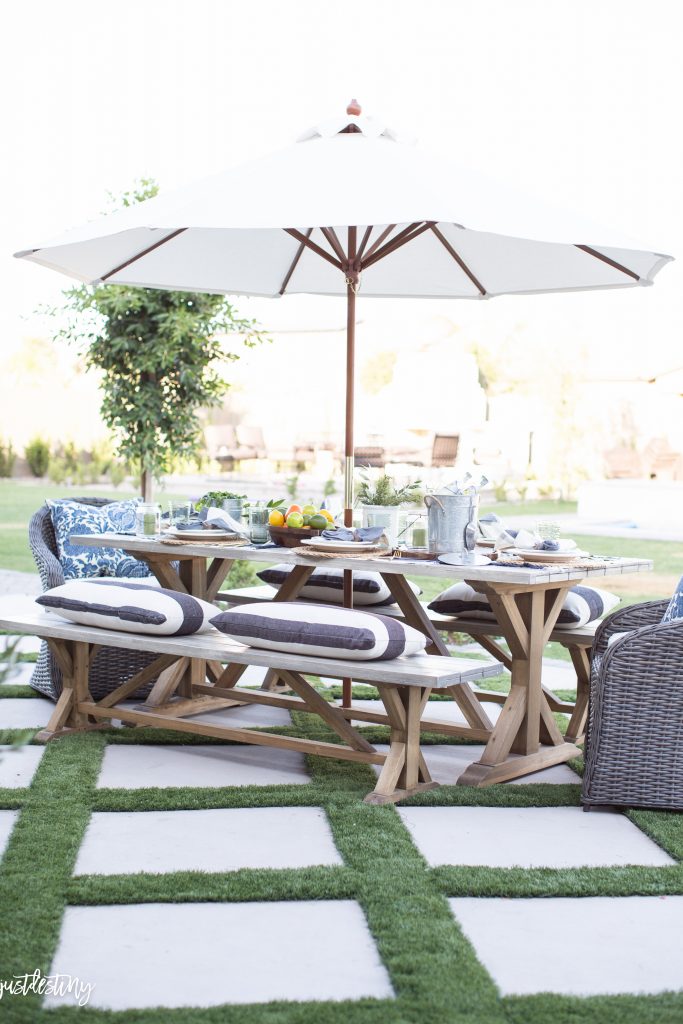 One of my favorite things to do is to set a table that speaks to the season around it. Right now, that would be summer! When it comes to outdoor living, World Market seems to know what a hostess like you and I want! We want to set a table that is elegant, but also casual, effortless and makes our guests feel special and right at home ! Check out some of my tips when it comes to setting your outdoor dining table this summer.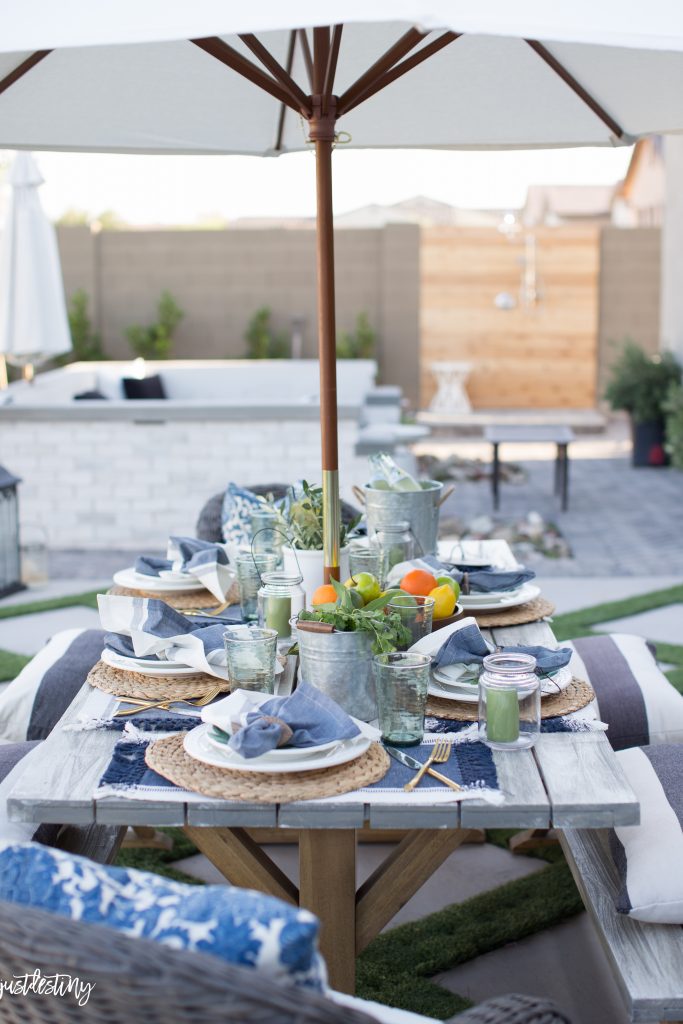 Our backyard is geared toward entertaining. With multiple patios and plenty of seating, our outdoor space is a place where we love to have our family and friends over!
Furniture: To set the perfect outdoor table I always start with a solid table in a neutral color.Then I add seating that is both comfortable and functional.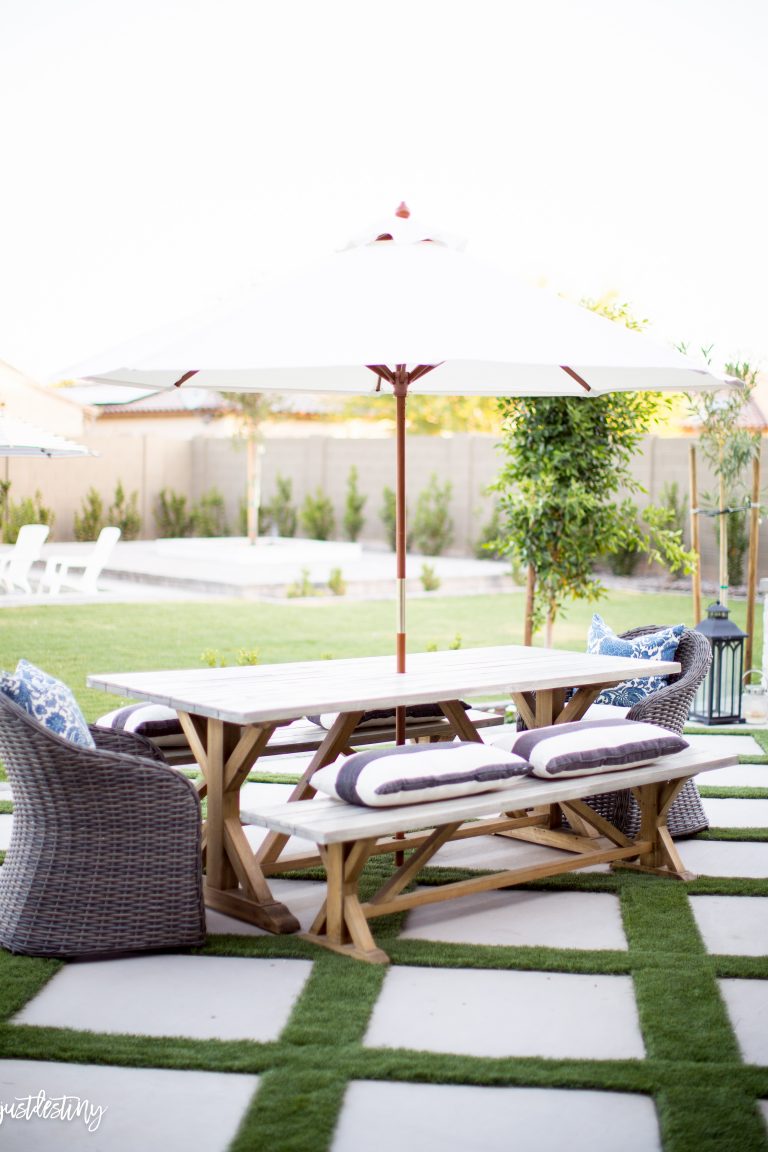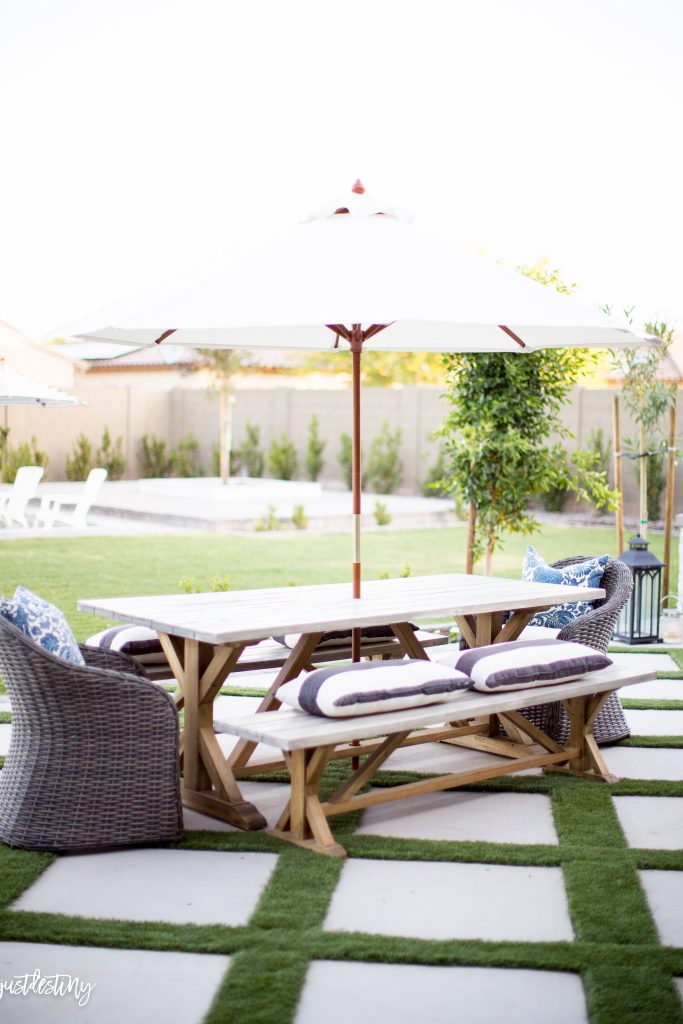 These San Remo benches are perfect for squeezing in a few more friends while the arm chairs heads the table nicely. I paired them up with some black and white outdoor pillows to add some comfort.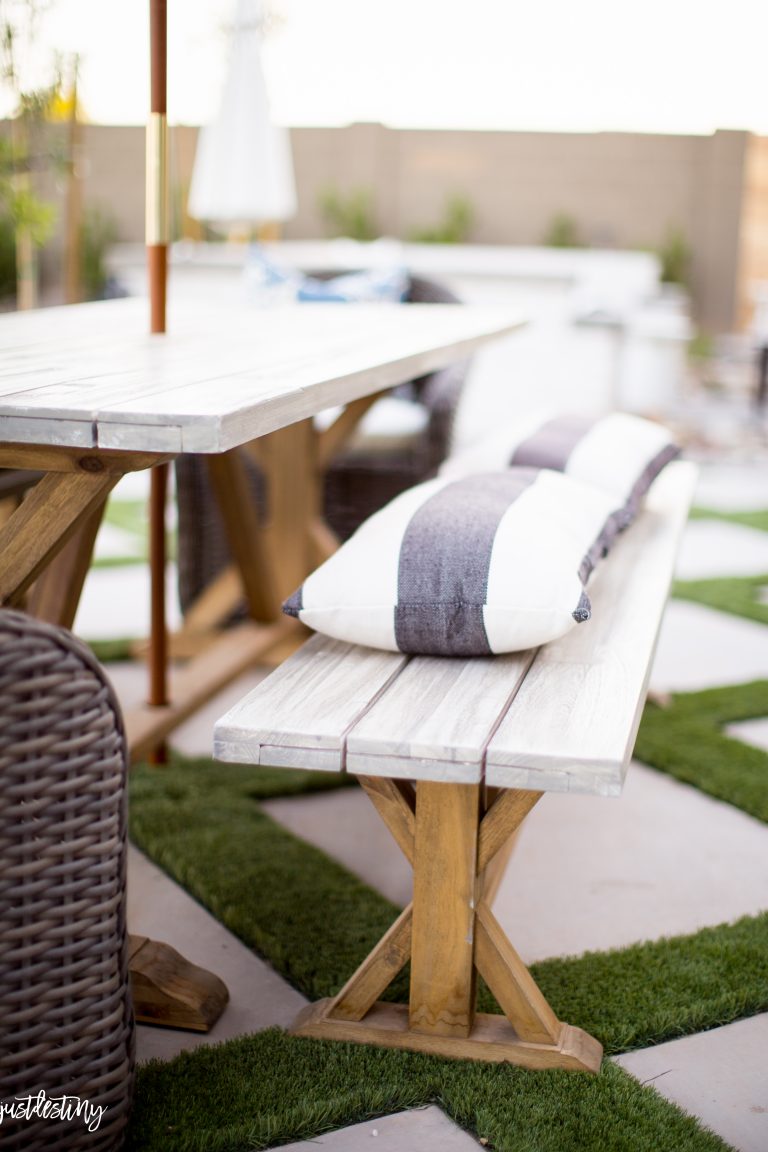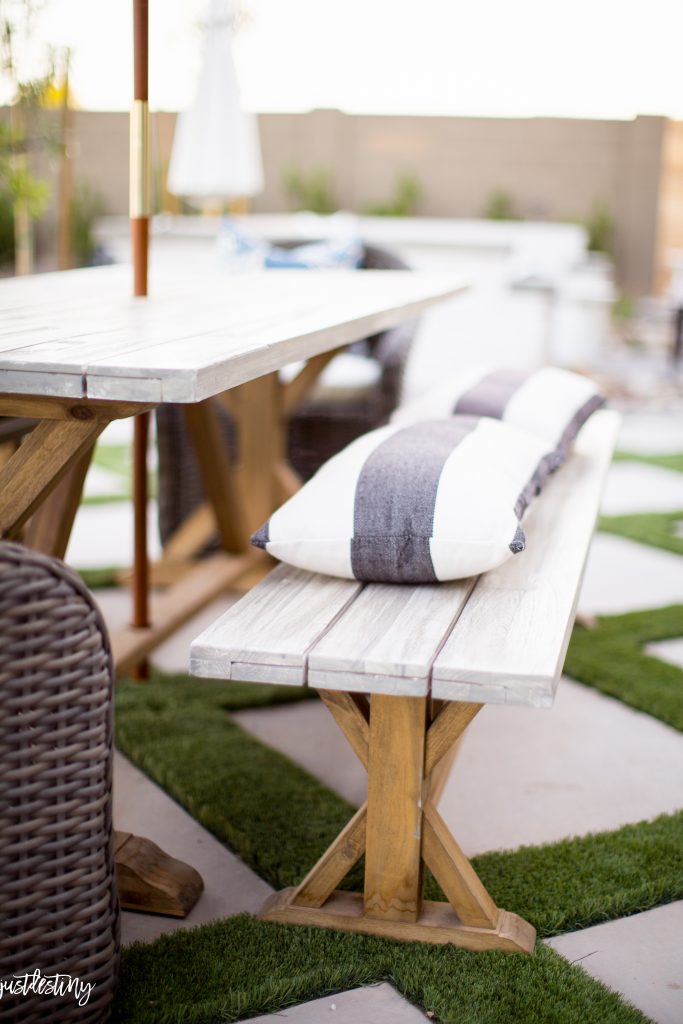 Theme: Whether it's by color or by event, picking a theme is important when deciding how you will set your outdoor table! I went for a casual setting in a classic blue with pops of green using the new outdoor dining, Jungle Fruit Collection . The coastal vibe mixed with just a little bit of tropical make this space come together.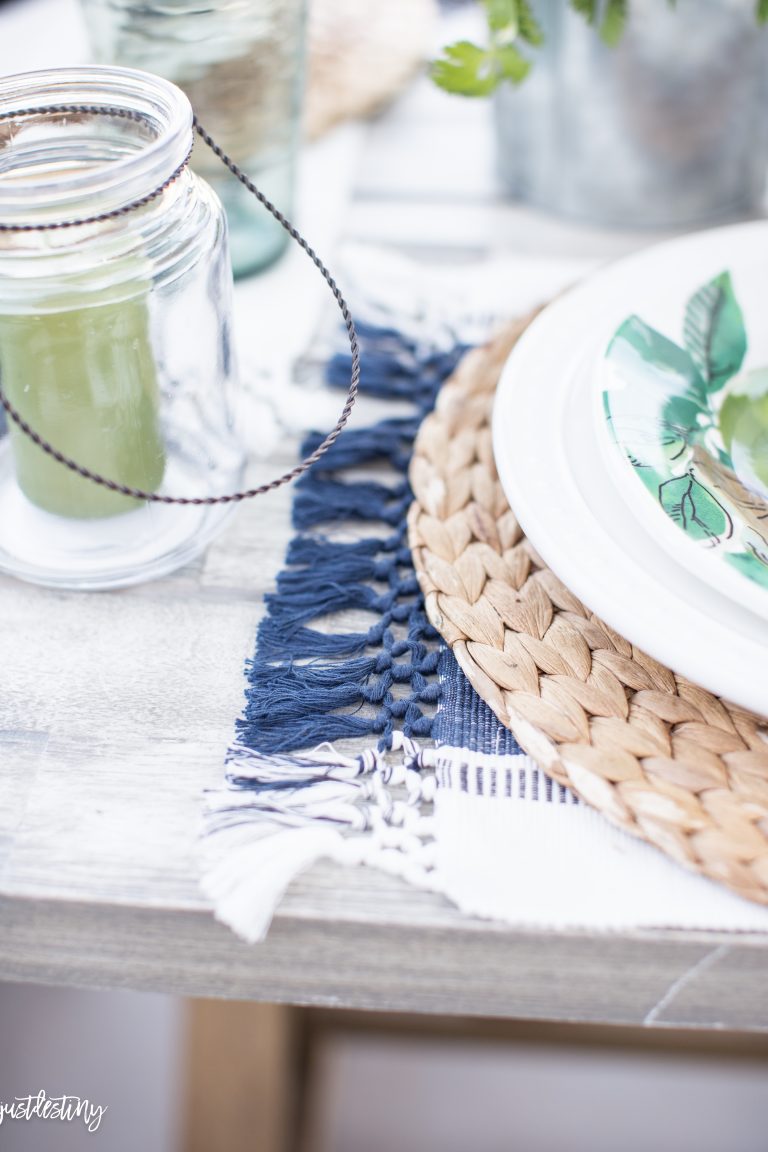 Place Setting: Traditional place setting include a charger/placemat, plate, napkin and utensils for each guest. Layer color and textured items like napkins, placemats and plates to create a full look.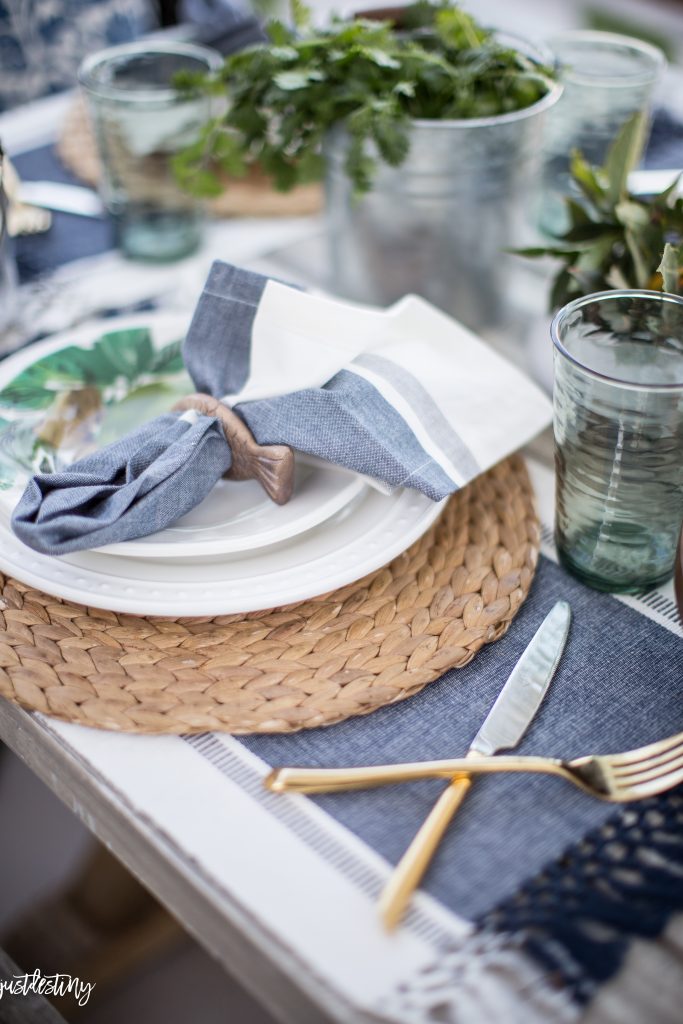 Layering textiles is key to creating a perfect outdoor table. You can see I used both a placemat AND charger! Rule breaker, but I love the look! Next to the goldware, I think it keeps this space fun.
Centerpiece: Every table needs a centerpiece or multiple centerpieces. This is a great time to add a touch of vintage. I think mixing old things with new items gives the table a cozy feel and look. Galvanized buckets gives a summer vibe while with white from the crocks brings in a new and fresh look.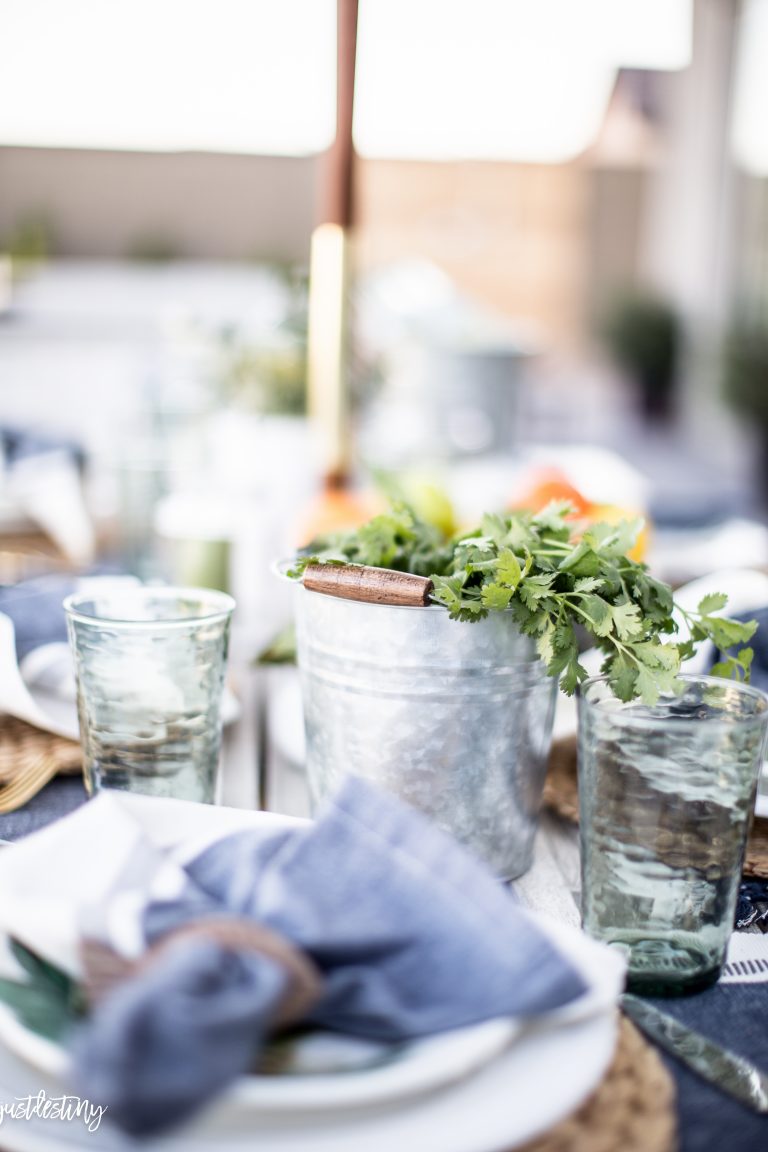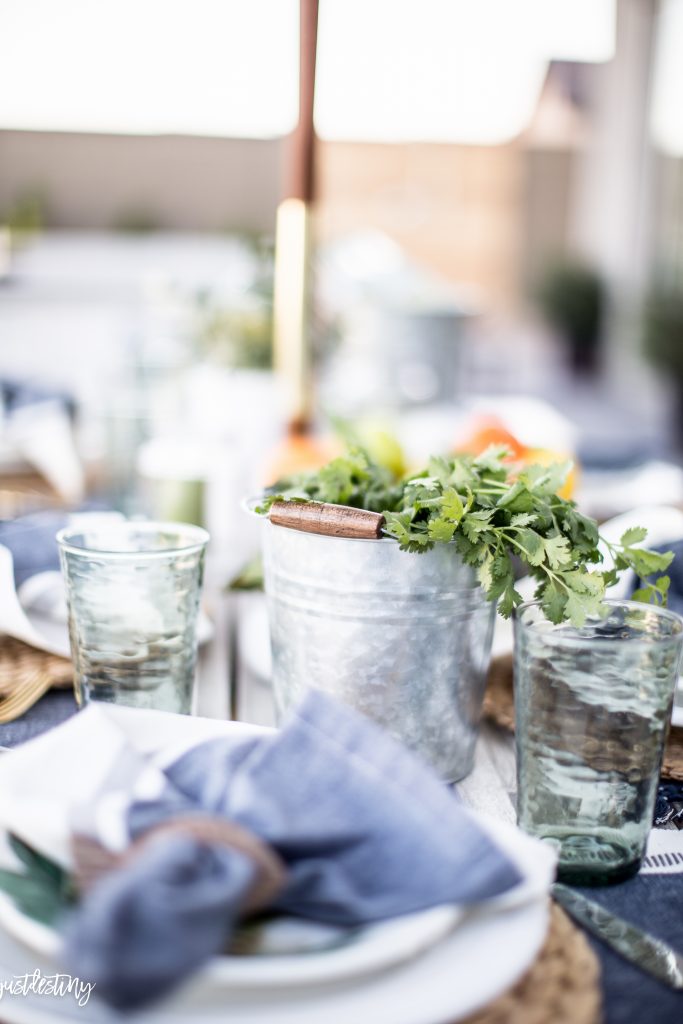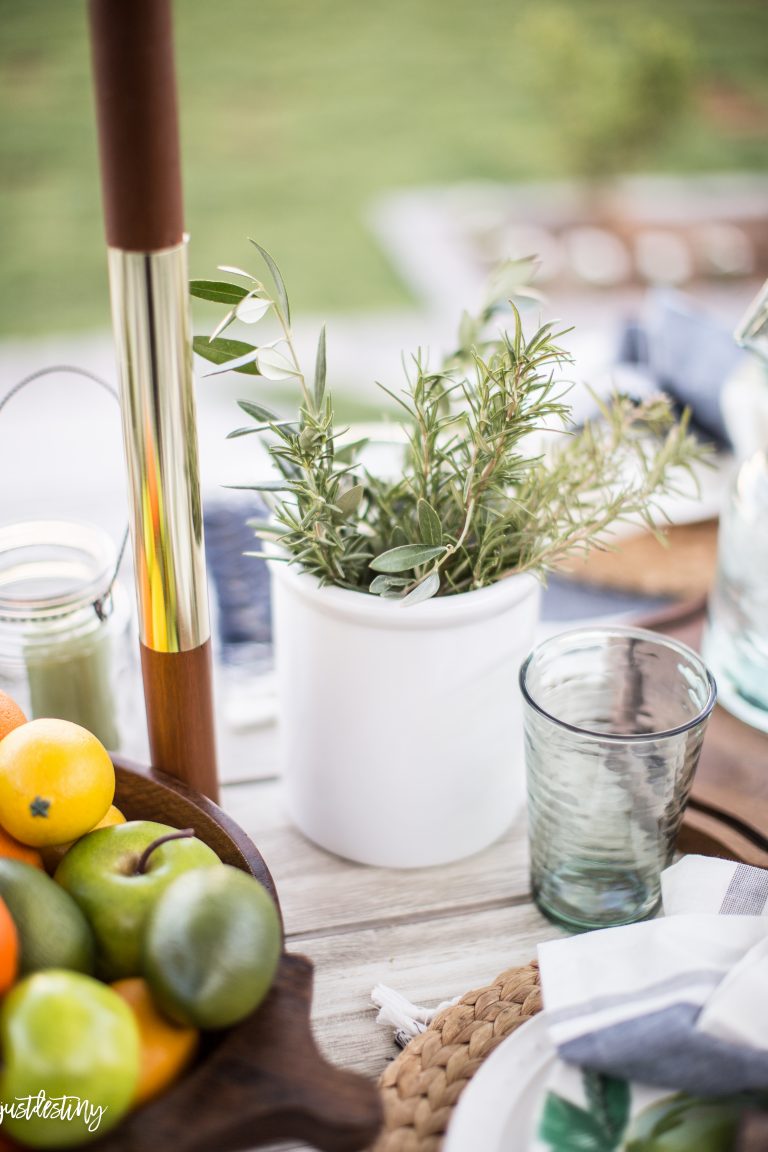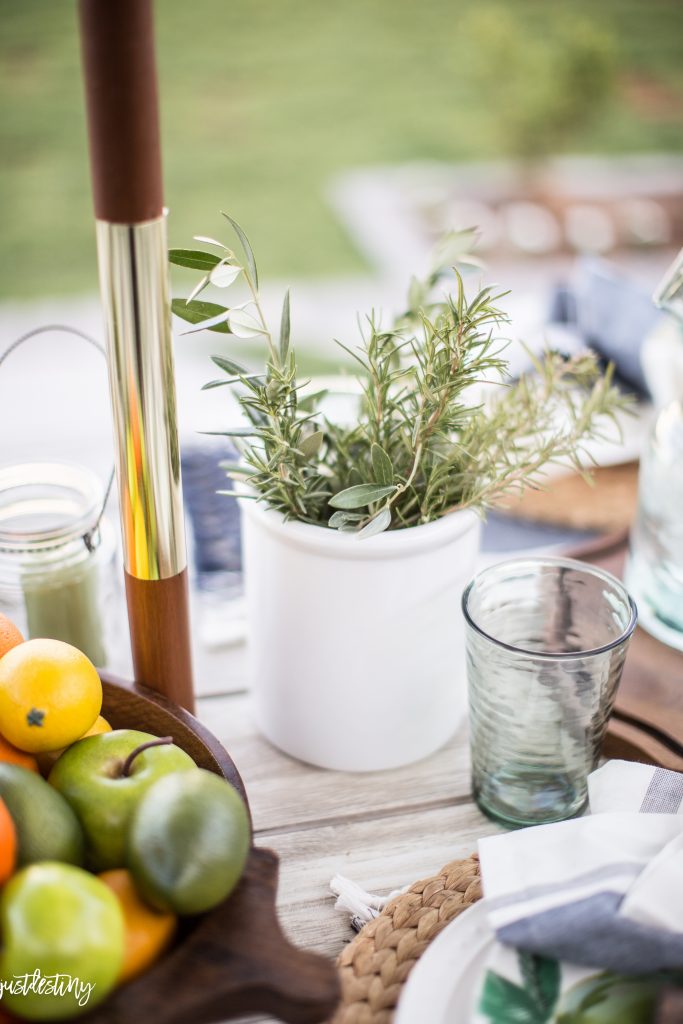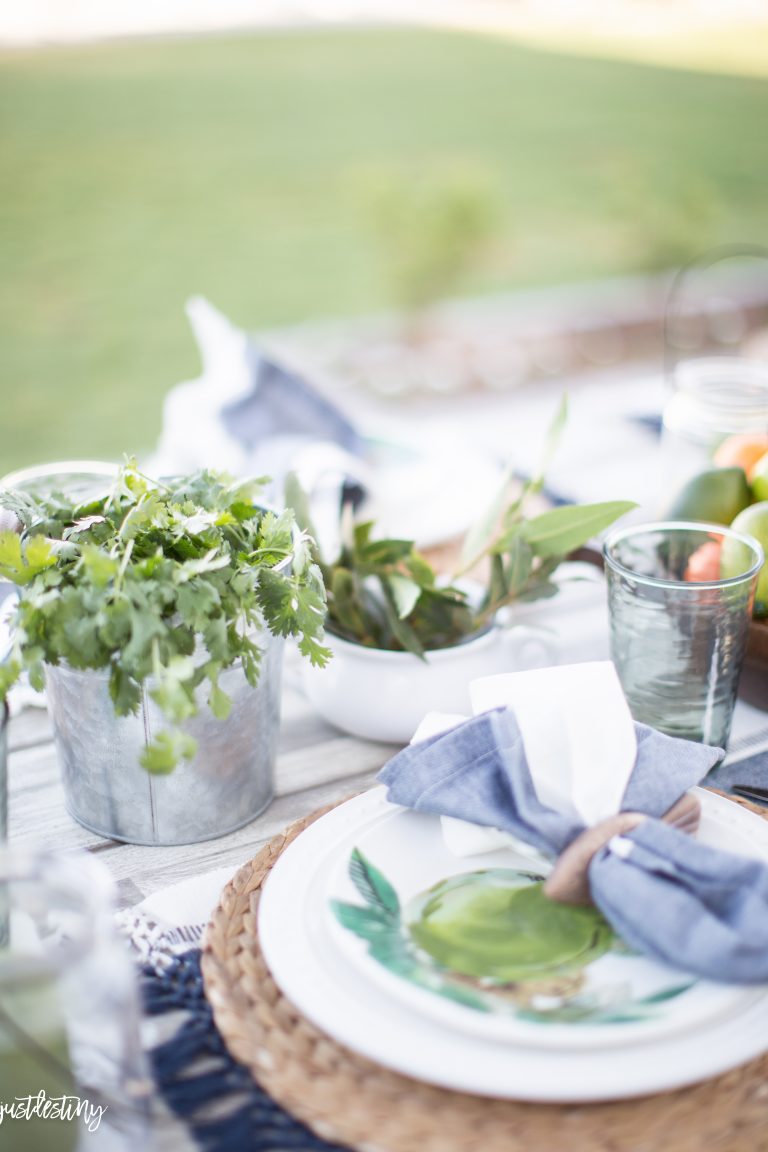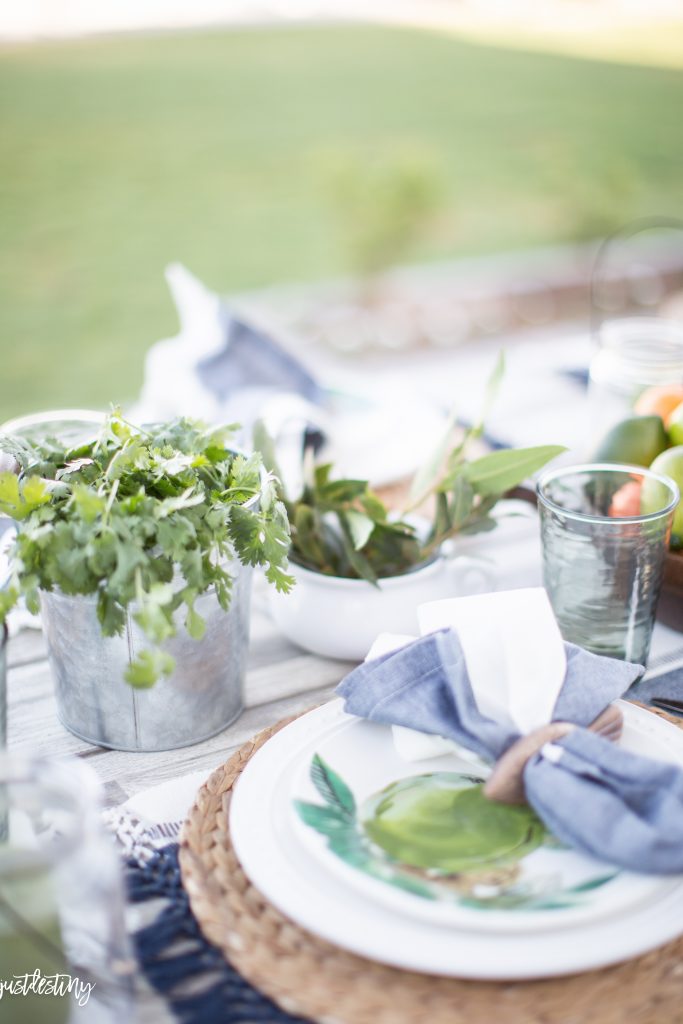 Garden: Bring in items from your yard and garden like fresh herbs, vegetables and fruit. It's a great way to add a color and nature to the table. Displaying them in crocks, low vases, bowls or trays!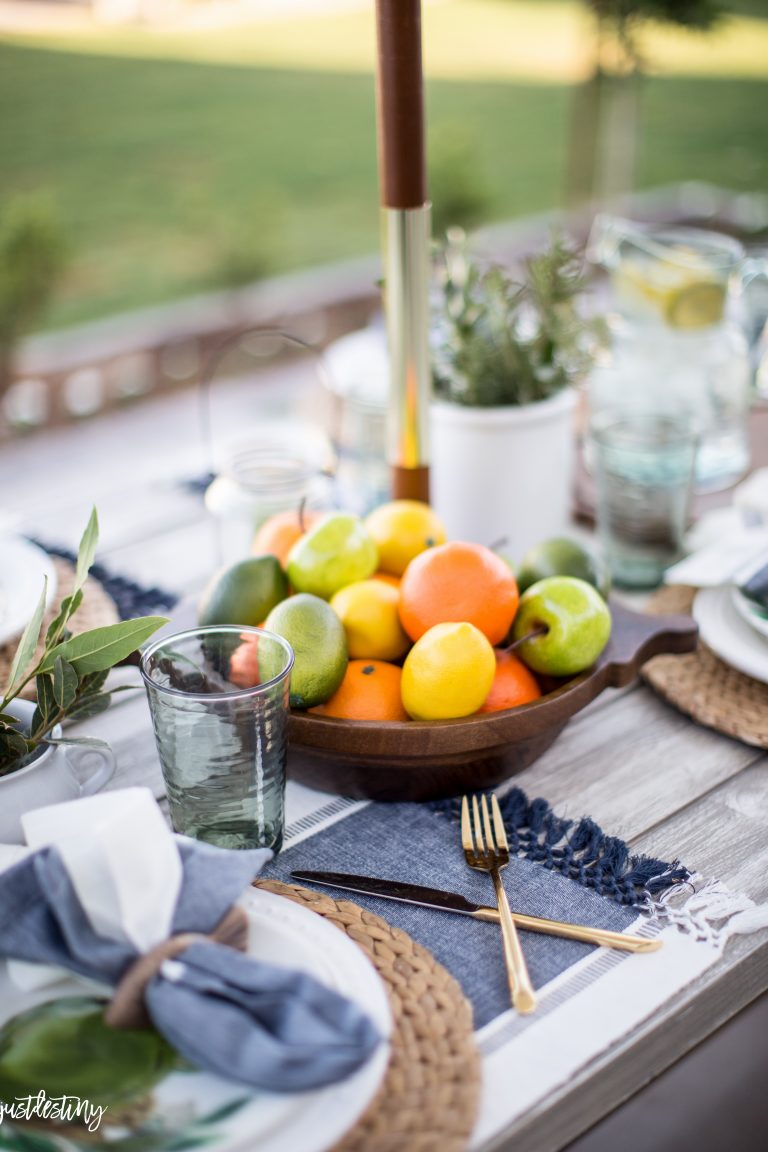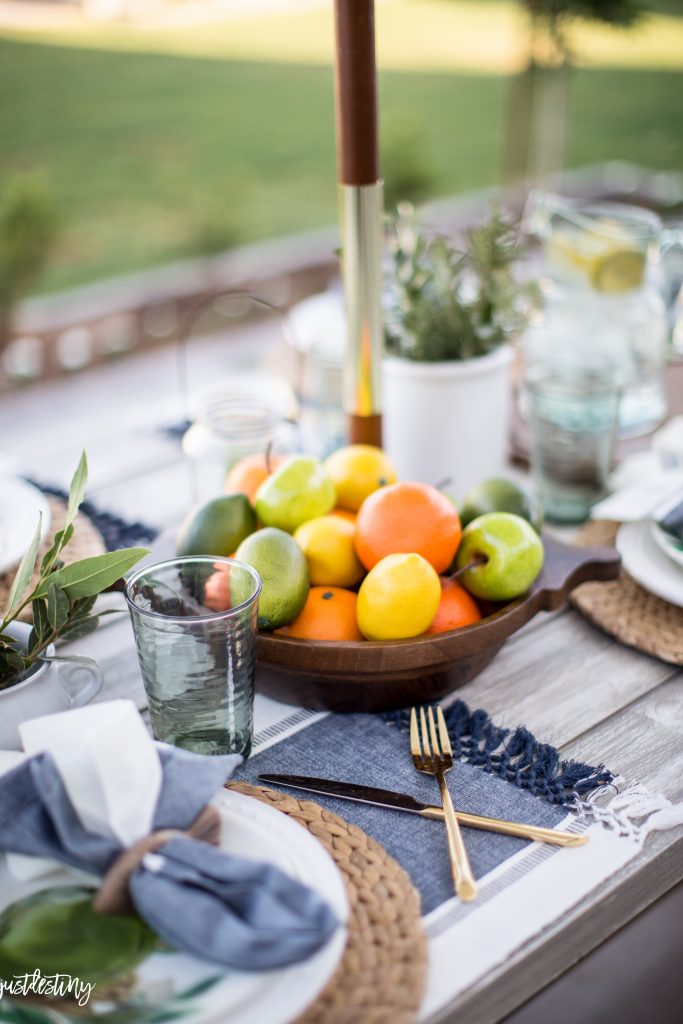 Take a look to see how it all comes together!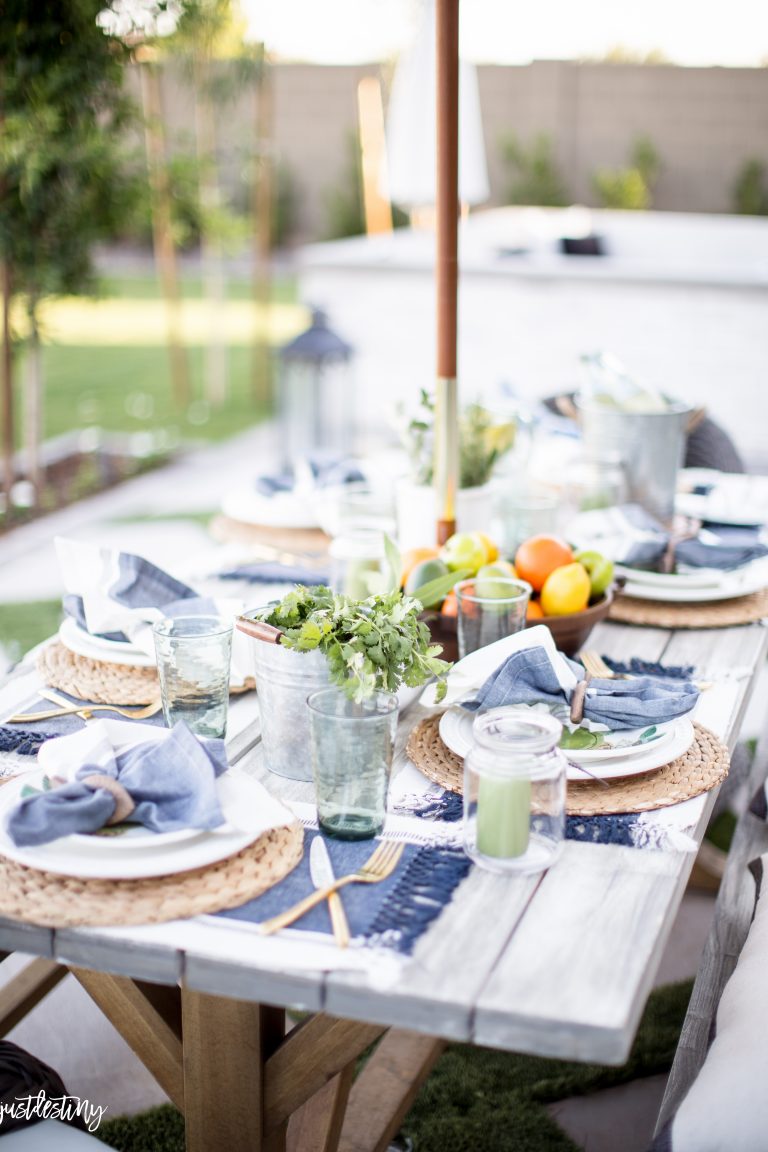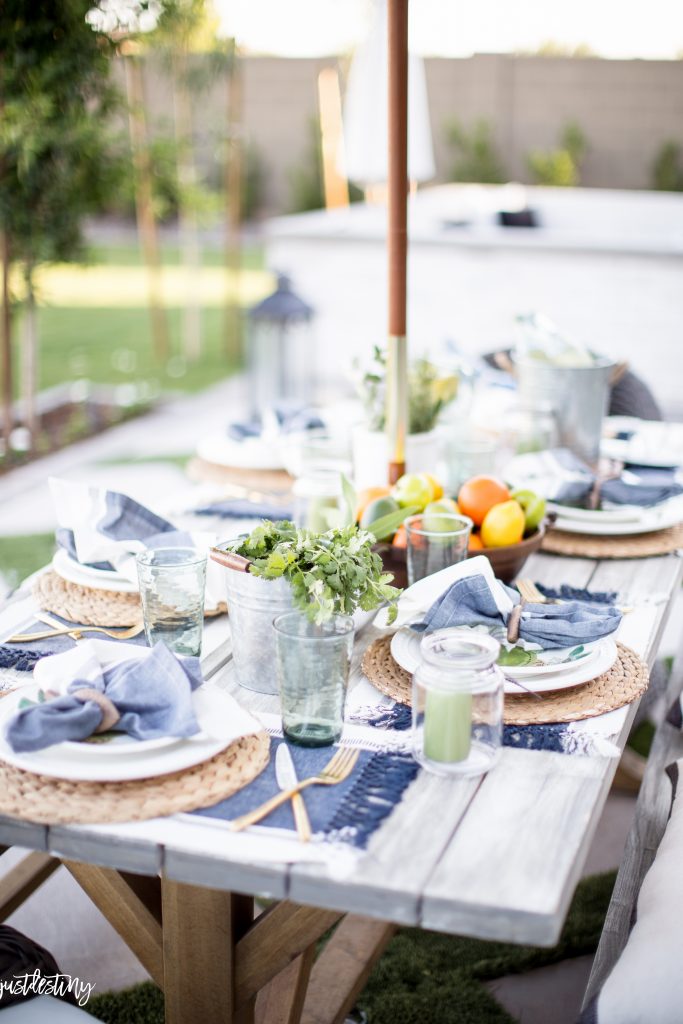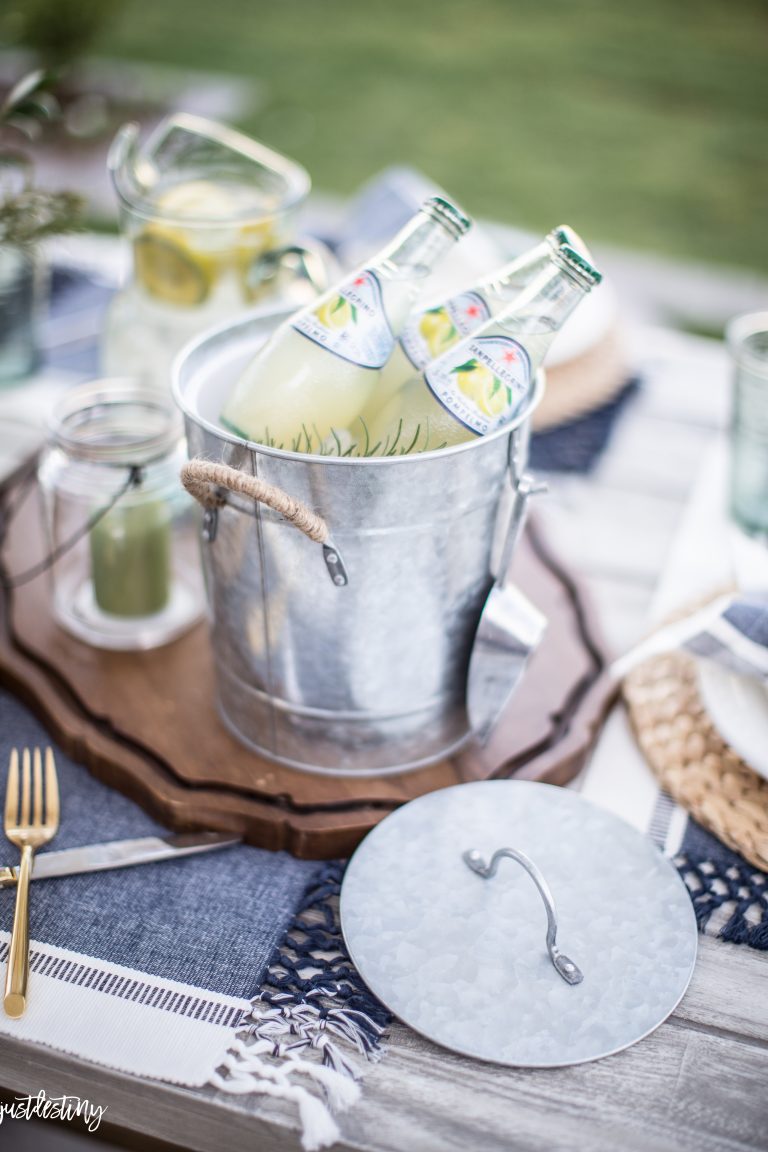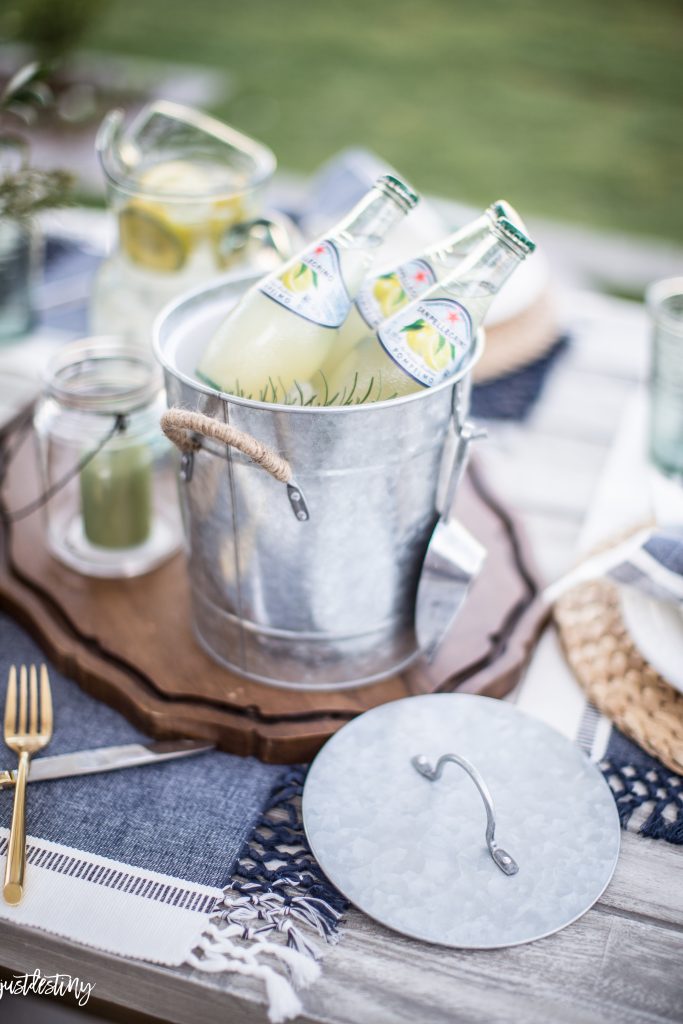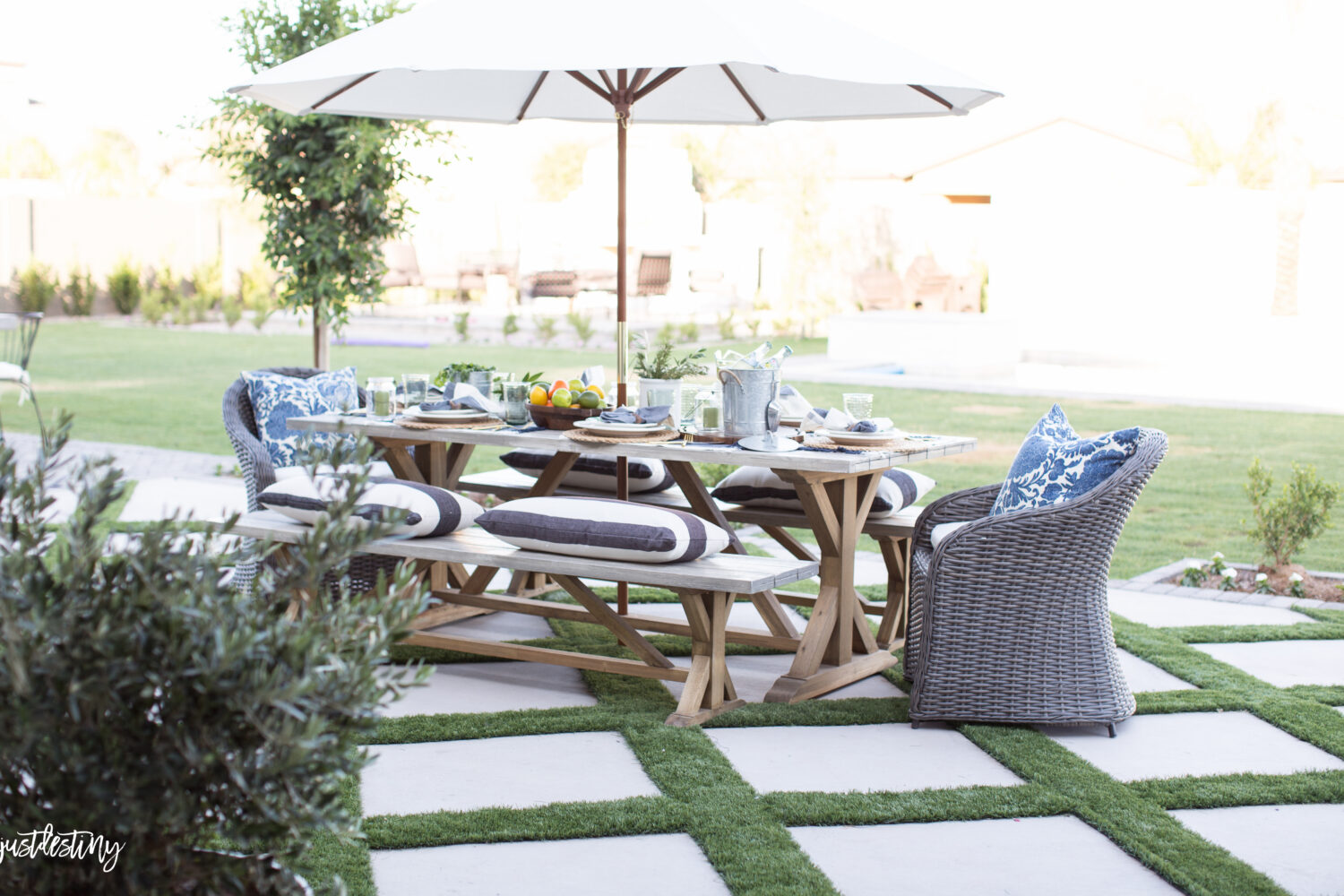 Love what you see? Shop everything in the post below or head to your local store!

See how lifestyle Expert Brandi Milloy shares her top tips on bringing indoor comforts outside. Weather-resistant pillows and rugs that look as good as they feel make decorating easy, and a versatile Veracruz Sectional lets you play with your seating setup. Accent tables and surprisingly soft vibrant rugs made from 100% recycled bottles add color and tie the entire space together, affordably.
Read more: http://bit.ly/2odzKaB