Mini MERRY CHRISTMAS Banners with Free Printables
This post is sponsored and may contain affiliate links, please read my disclosure policy.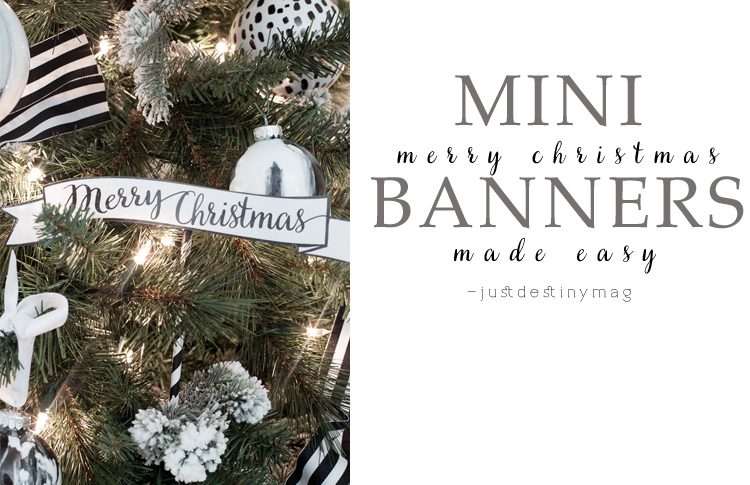 Hello! It's all about black and white this year in my living room! I just finished up my Christmas Tree Challenge for Michaels and that room is now beaming with loads of black and white everything. I thought I would go ahead and give you guys a super easy element that I added to the tree this year. It's one that printable so EVERYONE can do it. Plus if you have a laminating machine it makes these mini Merry Christmas banners THAT more beautiful. You can use them on the tree, on a wreath, as gift tags, stick them on a wall or under a frame for instant Christmas decor!
[line] Merry Christmas Banners [line]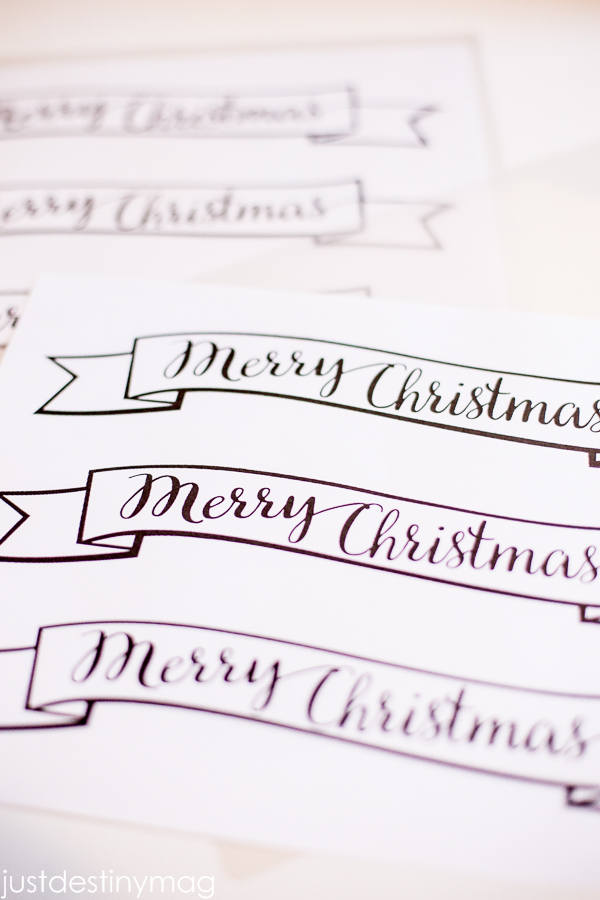 Start off by printing off a few of these fun banners on your computer. I made them in a couple of different colors so it matches your decor this year! Click below.
Next use your lamination machine to laminate the banners. I love my Scotch Laminator. I've had it for about 7 years! I actually forgot about it the first 6 years. haha! I just rediscovered it and I haven't stopped using it. I'm telling you, these things are addicting. I know this step may seem optional, but if you laminate them they last forever so you can use them every year.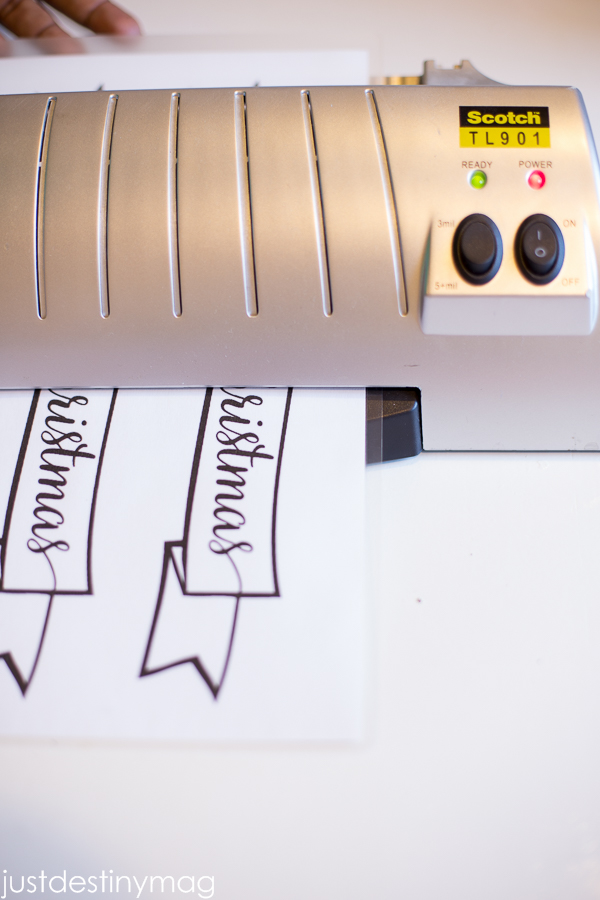 After that use your scissors to cut the banners out. This can easily be done on a cutting machine as well. When that's not plugged in I like to go old school and bust out my scissors :0)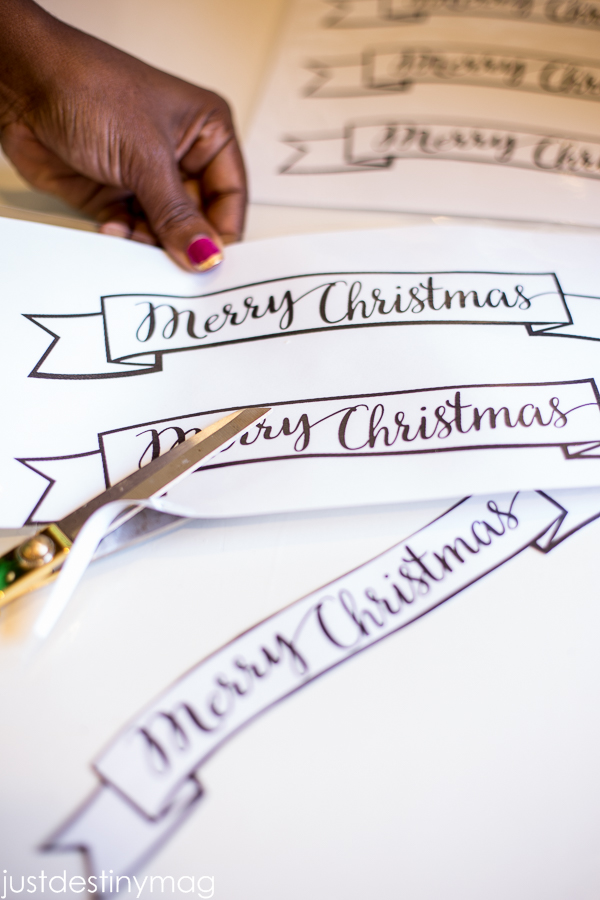 Once everything is cut out you can use it how ever you please! I ended up using them on my Black and White Christmas tree this year. I simply used black and white straws and attached it to the backs of the banners.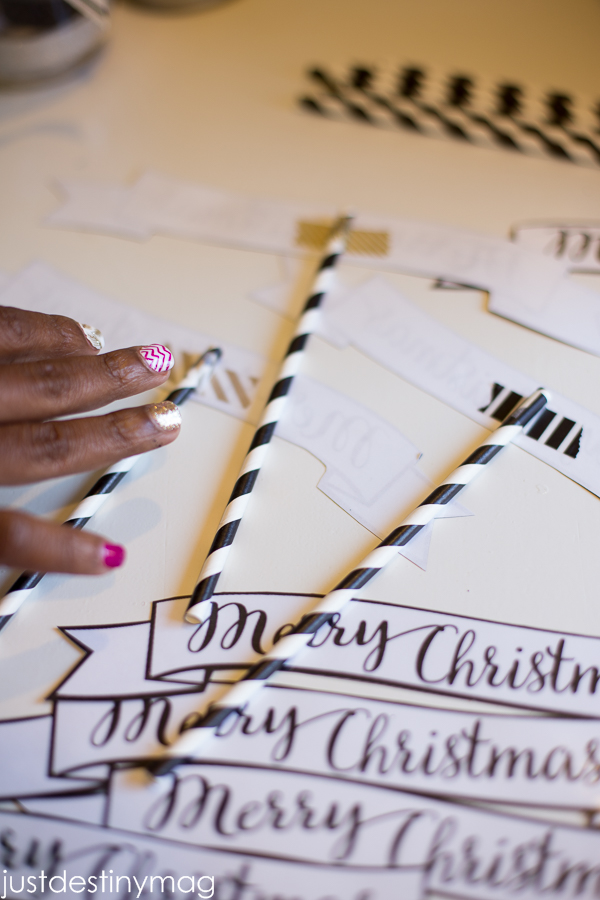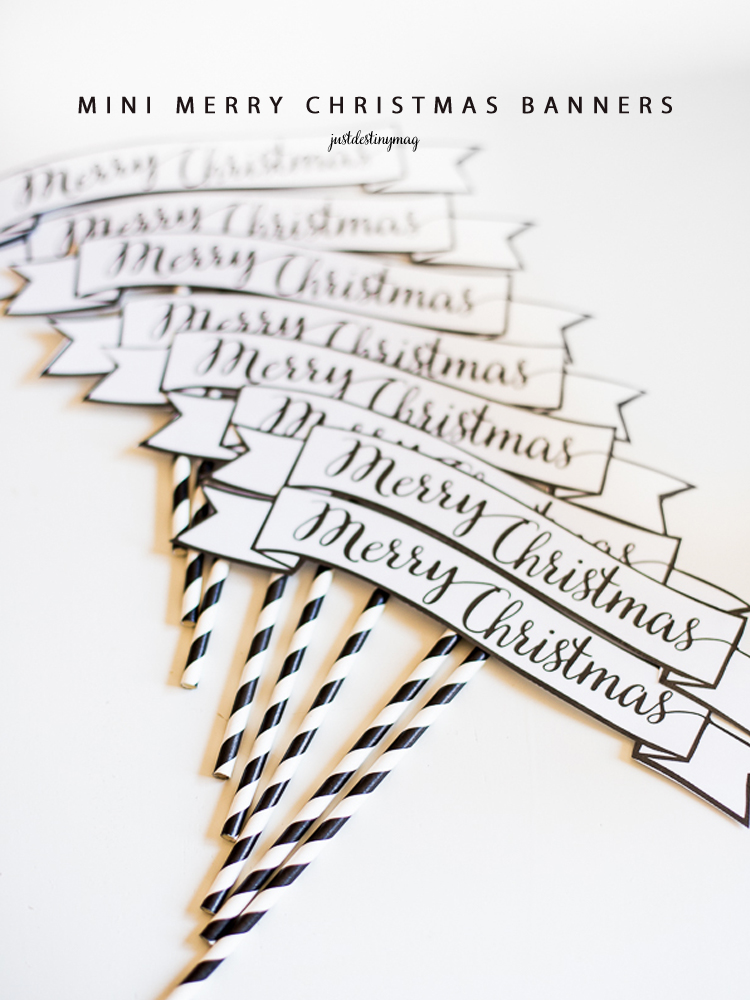 Here they are on the Christmas tree this year…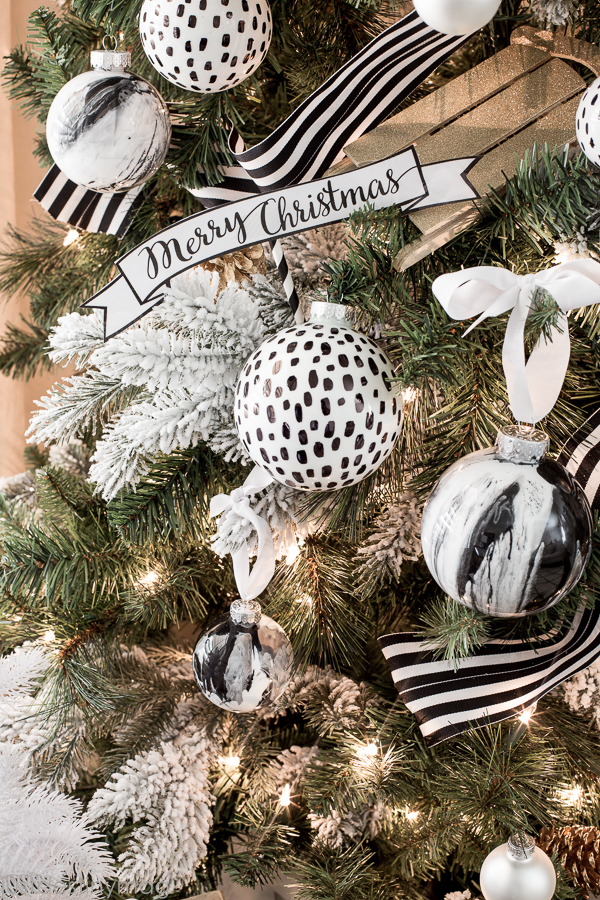 Hope you guys enjoy them! Let me know if you make them!