Last Minute Weekend Get Togethers
This post is sponsored and may contain affiliate links, please read my disclosure policy.
It just happens sometimes. You wake up, look outside and see the beautiful day look up at your spouse and say "Lets have a bbq" Nothing formal but everything fun. Last minute get togethers have always been a thing. Even more so as our lives evolve having your friends over just because is something we have made a practice of because honestly, who has time to plan an elaborate event each time you want to invite someone over!
This post is sponsored by Walmart. All opinions are mine.
Sometimes last minute get togethers can be a couple days notice or if you're like me the DAY OF! But there's no need to get nervous especially with some tips that I have for you. Remember, your friends are there to enjoy YOUR company and you theirs. So put away the anxiety, get out those pretty serving dishes you bought on sale and invite some friends over! Plus memberships like Walmart+ can save you SO much time friends! Take a look at how I get my last minute get togethers going, while using Walmart+ to help!
Real quick here are the benefits at my location!
*Walmart+ free shipping (Excludes freight & Marketplace items) So when I have a couple of days to spare I can order even more items for my party and have them shipped right to our door for free. Perfect right? For this weekend I got a few pool floats because the pool is finally open! Yay!
*Free delivery from your store  ($35 minimum. Restrictions apply). Groceries & more delivered as soon as same day, at the low prices we all have grown to love!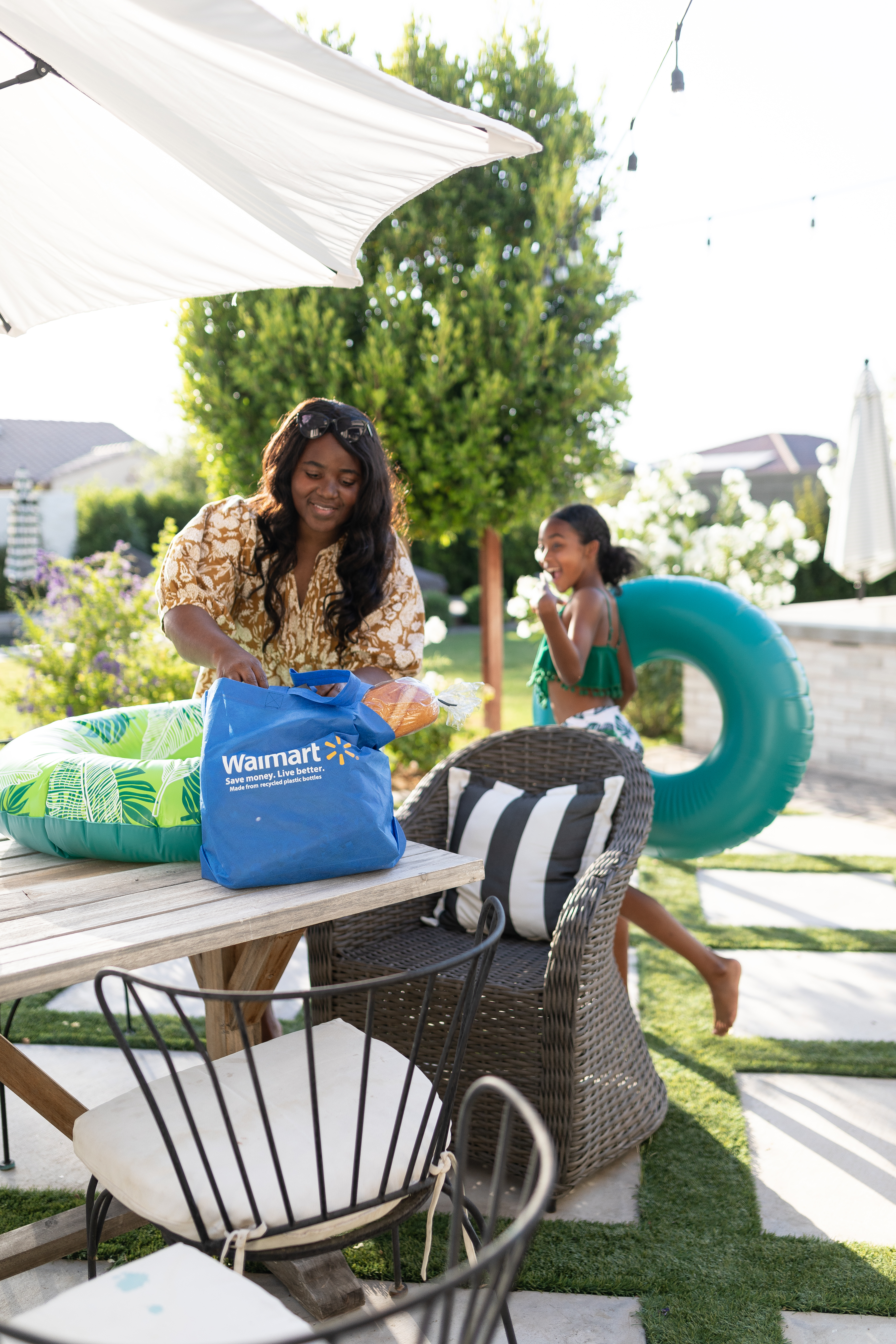 Tips on How to Throw a Last minute Get Together:
Clean: I know I told you not to stress out. But seriously. Put everything into that one closet, wipe down the kitchen counters and surfaces, restock the guest bathroom or powder room and light some candles! I usually feel inspired to have people over on those Saturdays after our cleaning ladies come and clean the house. It's so stress free and I can focus more on being hospitable instead of tired! So maybe you can do the same thing OR you can get the family to make an effort to do a quick clean. NOT a deep clean friends. No need to scrub the baseboards haha! 
Have a couple of days until your party? Head to Walmart.com and choose from hundreds of thousands of items marked with the Walmart+ free shipping sign ( excludes freight and marketplace items) and get items shipped to your home with Free Shipping No Order Minimum. Go ahead and throw in a few cleaning supplies, that new table lamp you've been meaning to get , a pretty casserole dish and even candles in your Walmart+ order! I have so many white serving pieces from Better Home and Garden Walmart! I usually try to add to my collection whenever I can! They make for an easy cohesive look no matter what I decide to serve.
Play some Music If you're having some guests over last minute I always love to play music. I just gets everyone in the mood and I feel like it make the atmosphere more fun and relaxed. My playlist just depends on the mood I'm in and can be 90s R&B hits, to Jazz classics! It's always about the mood when it comes to music! Check out which of your favorite bluetooth speakers can be here in a few days with the Walmart + Free Shipping benefit!
Food and Drinks Think of what you're going to serve. I like to keep things simple by relying on my go to's or ordering catering. But most of the time we throw something on the grill or organize a potluck if we have enough time. ( Friends always want to bring something haha)
If you woke up with a party on your mind and you need your food and drinks NOW, the morning of the party put in a Walmart + local grocery order for everything you'll need that day! I'm talking meats, sides, paper plates, cutlery, napkins all of it! Checkout with $10 Express Delivery )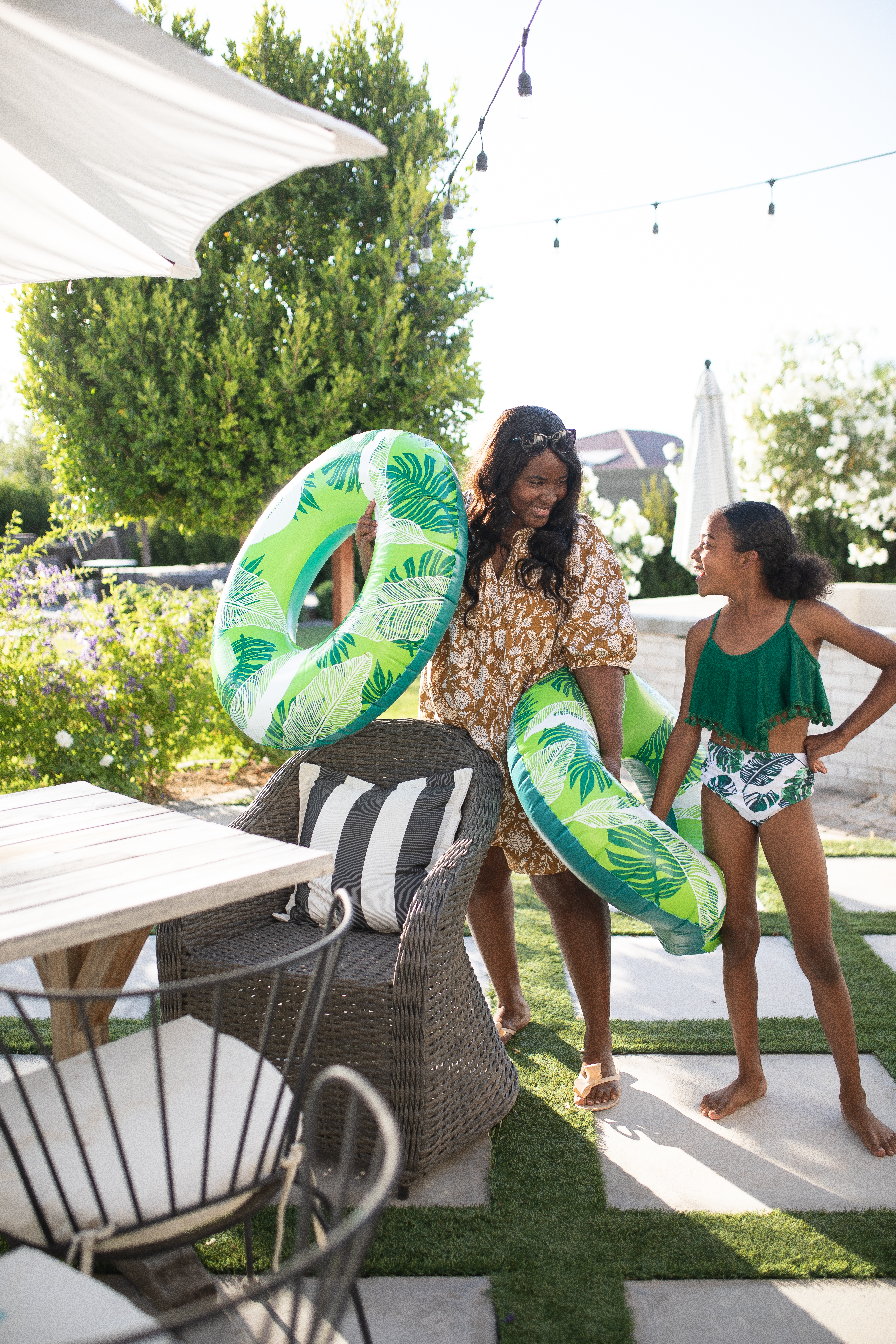 ---
REMEMBER: Walmart+ Benefits are based on YOUR location so just put in your zip code on the Walmart+ page to see all yours!
And as you can see, free delivery from YOUR store may not just mean groceries. Depending on your local Walmart you can throw in other last minute party essentials from decor, pool toys, bbq supplies, and even speakers and have them delivered as soon as same day!
Check out even more last minute get together essentials below!