Dr. Oz Good Life Sleep System Up-close and Personal
This post is sponsored and may contain affiliate links, please read my disclosure policy.
This is a sponsored post by Dr. Oz Good Life. All opinions are mine. ( Disclaimer: We tried our bed for 30 days. Once we sleep on it longer we will give another update so you can make an even more educated purchase.)
Every once in a while we do the grown up thing and upgrade the things in our homes that seem to get overlooked. The last time we upgraded our mattress was about 10 years ago. We went from a spring mattress to a memory foam and have been SO happy! 10 years later, here we are in need of another upgrade and as you can imagine the mattress market has changed tremendously!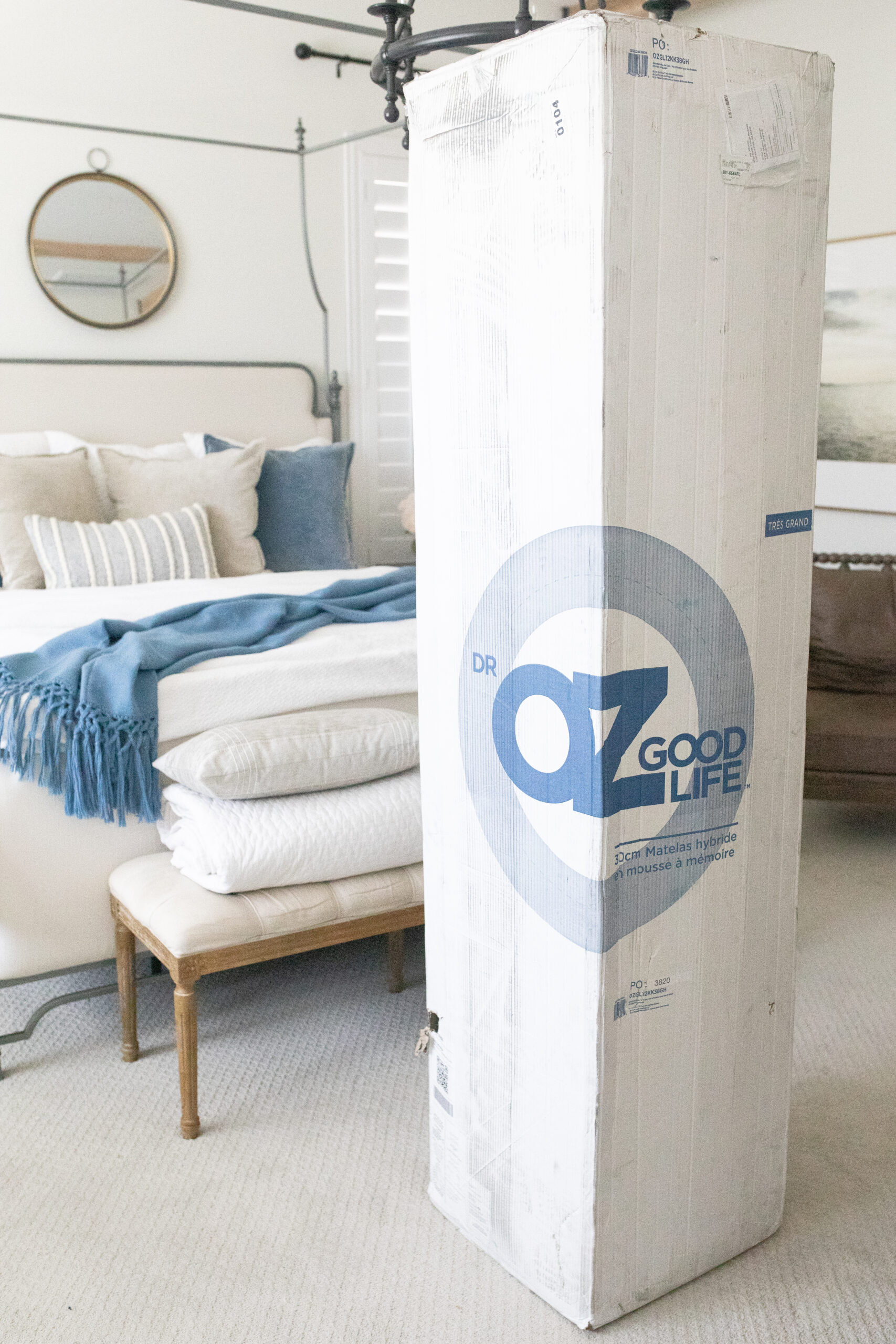 If your'e looking for a mattress upgrade and have come across the Dr. Oz Good Life Sleep Systems then you have landed on the right page. We were recently gifted a mattress and adjustable base to review just for you and like always we have a few thoughts after sleeping in our bed for about 60 days!
Your mattress purchase is a big deal and it's perfectly ok for you to GET IT RIGHT!
Why should I choose the Dr. Oz Good Life™ Sleep System Pro?
Great question! It's a great deal and system. The sleep systems combines the Adjustable Base Pro and Hybrid Mattress Pro which is designed for folks that have back hip or even neck pain to wake up rejuvenated. The sleep system also is built to aid and ease snorting which an age old problem for many married couples including us! You can also purchase just the base or just the mattress depending on your needs. Plus I feel like this set has a competitive price compared to similar sets on the market!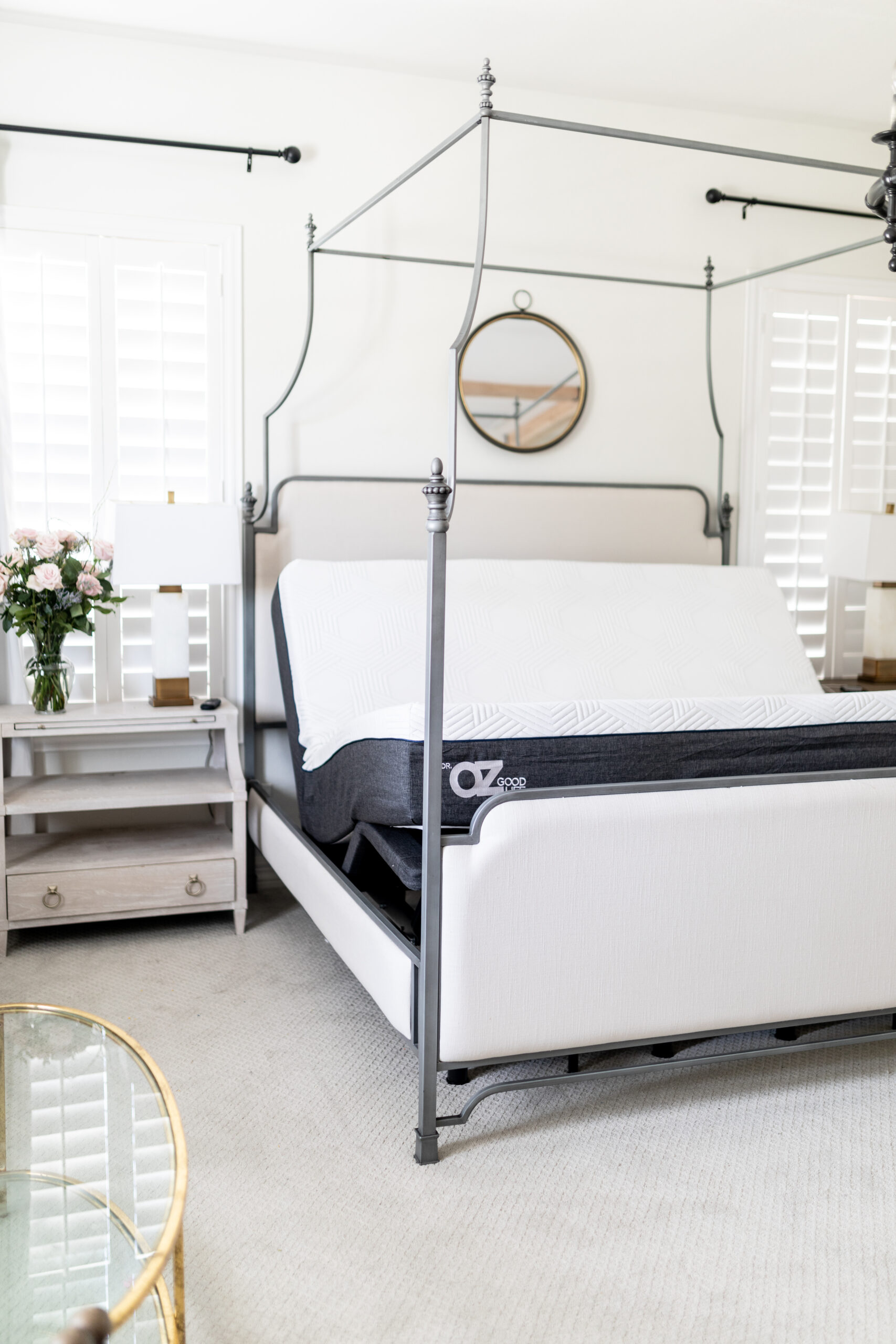 Here's what I LOVE about the Dr. Oz Sleep System Pro
It has a remote! Yep you can customize the ups and downs of the bed with the simple touch of a remote that you can keep bedside. Because we have a king size bed we received two remotes to control both sides of the bed. Although we opted our of the hybrid mattress.
It is also has an app. Not only can you can control the bed on the app, the app has a snore tracker that knows when you are snoring and elevates you automatically to aid with your snoring. All you do is turn on the app at night on your night stand as you sleep!
The bed also has a few handy features including two usb outlets that connect to each side of the bed. Perfect for charging phones and other devices. It also has a light under the bed for easy maneuvering for late night bathroom trips.
The pro base has a massage feature as well! Yesssss a massage that gently gives off gentle vibrations for aching parts like you back and legs!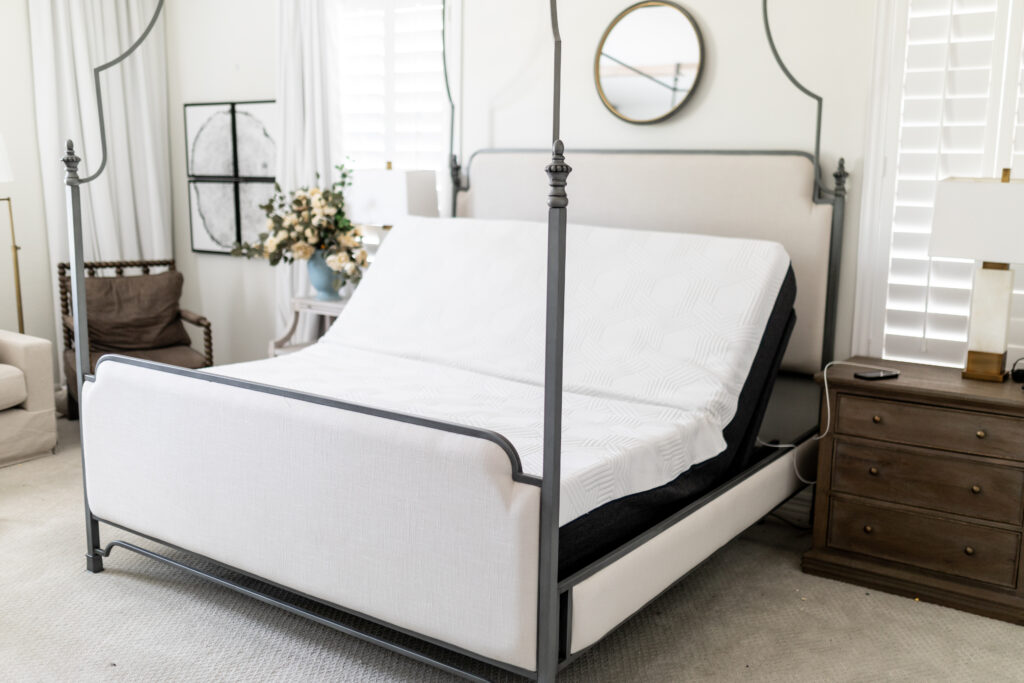 Overall we have seen such improvement when it comes to how rested we are in the morning. Truly I think a good mattress is not only essential but life changing! One of the biggest changes we noticed was the decrease in snoring! As the spouse of someone who snores I have tried just about everything on the market to help my dear hubby at myself and this mattress system was a game changer. I can't wait to report back to you guys a year from now to give you even more insight but I will say that it has helped!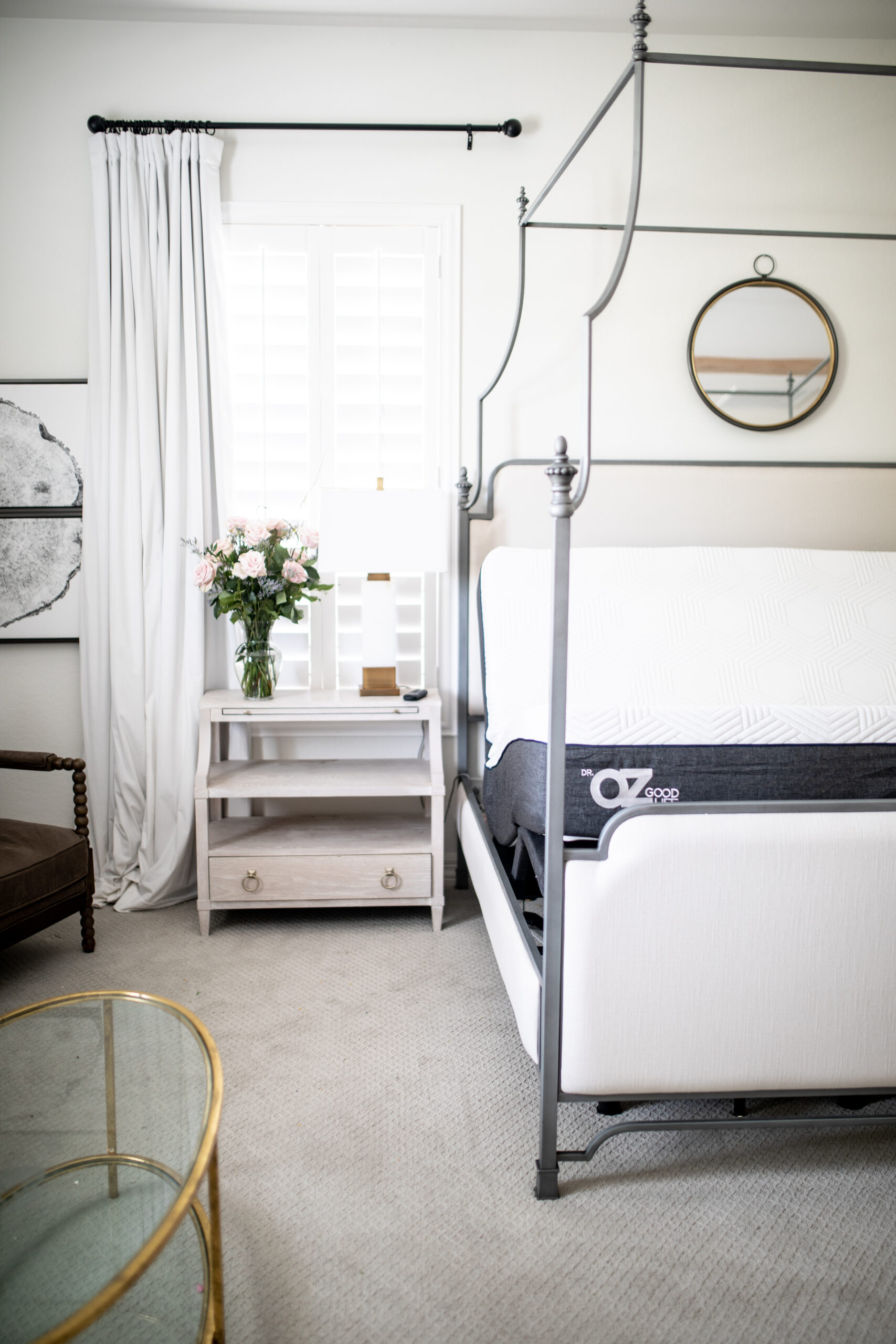 Quick question: Can I use an adjustable base on my existing bed frame?
YES! You can and it's pretty cool. It was the first question that I had when I ordered our adjustable frame. I thought I didn't want to get a new bed frame because I love it so much! The adjustable bed frame fits into a standard bed frame because it's just a bit narrower. You can also remove the legs of this adjustable bed base and place it directly on a platform bed frame, metal grid, or wooden slats—it requires zero clearance space.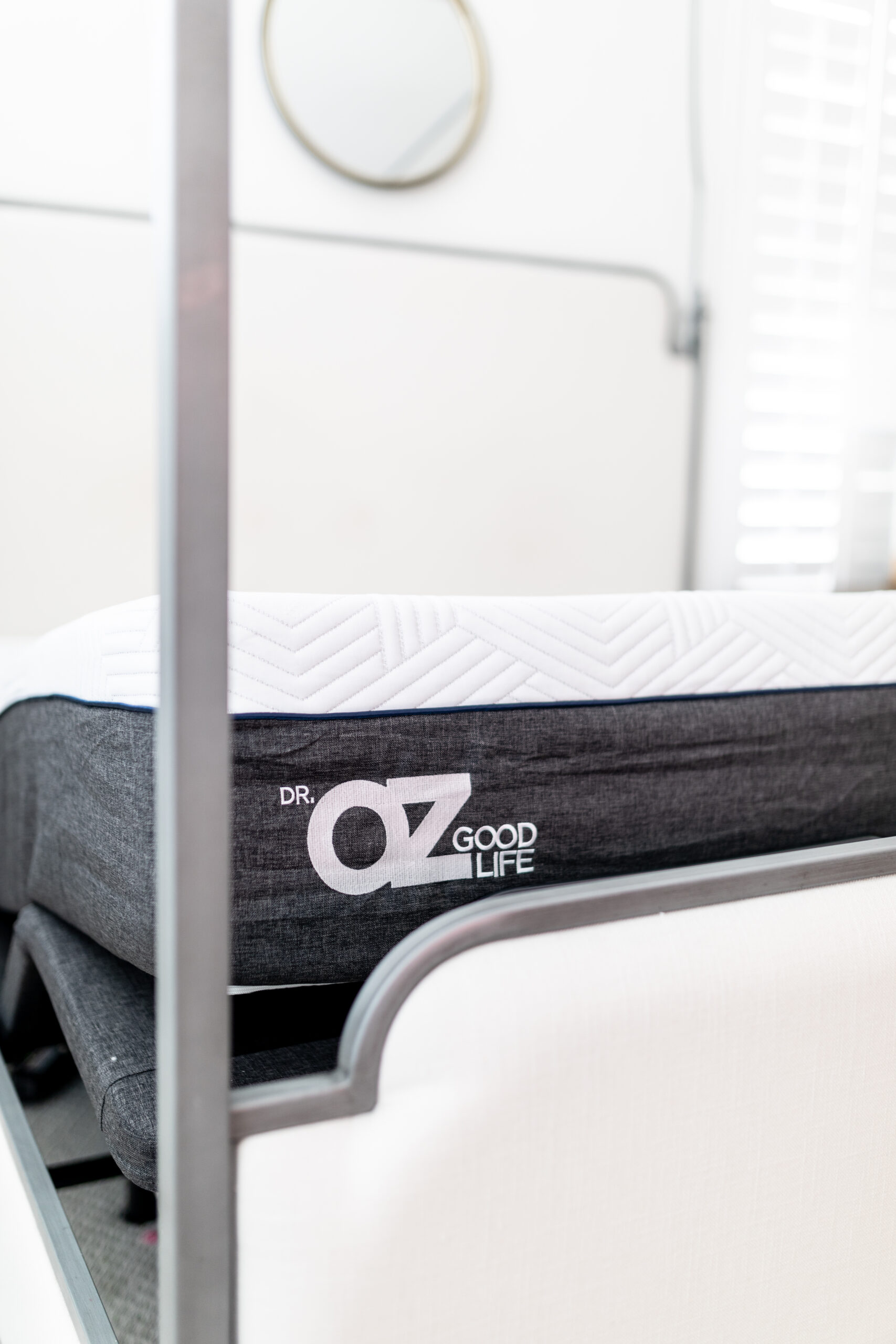 Shop more of the Dr. Oz Sleep line including pillow, bedding and more.