How to Store Holiday Dinnerware and Dishes
This post is sponsored and may contain affiliate links, please read my disclosure policy.
If you've ever wondered how to store your holiday dinnerware and dishes then I have a simple and quick tutorial for you today brought to you from my friends at The Container Store!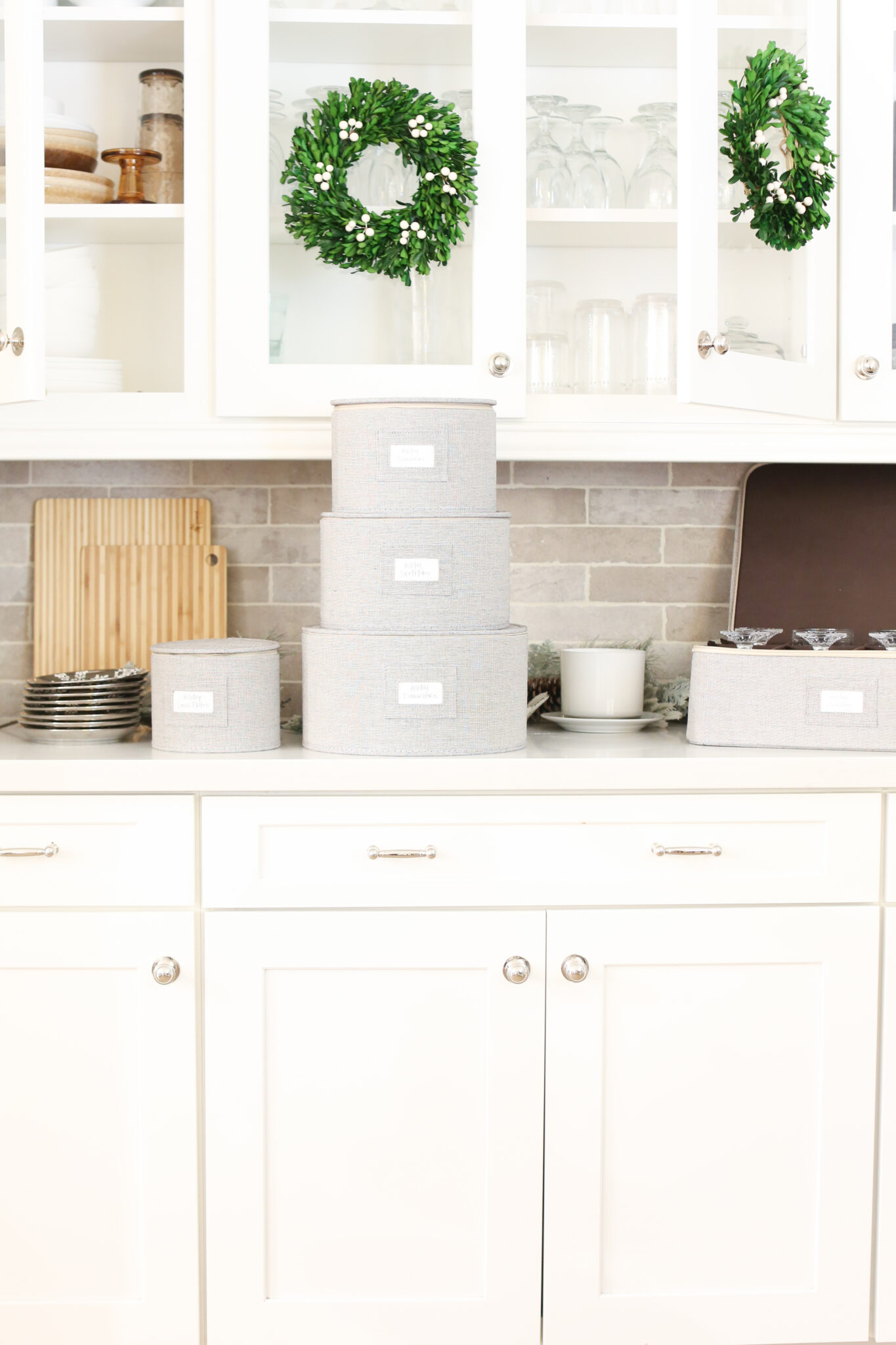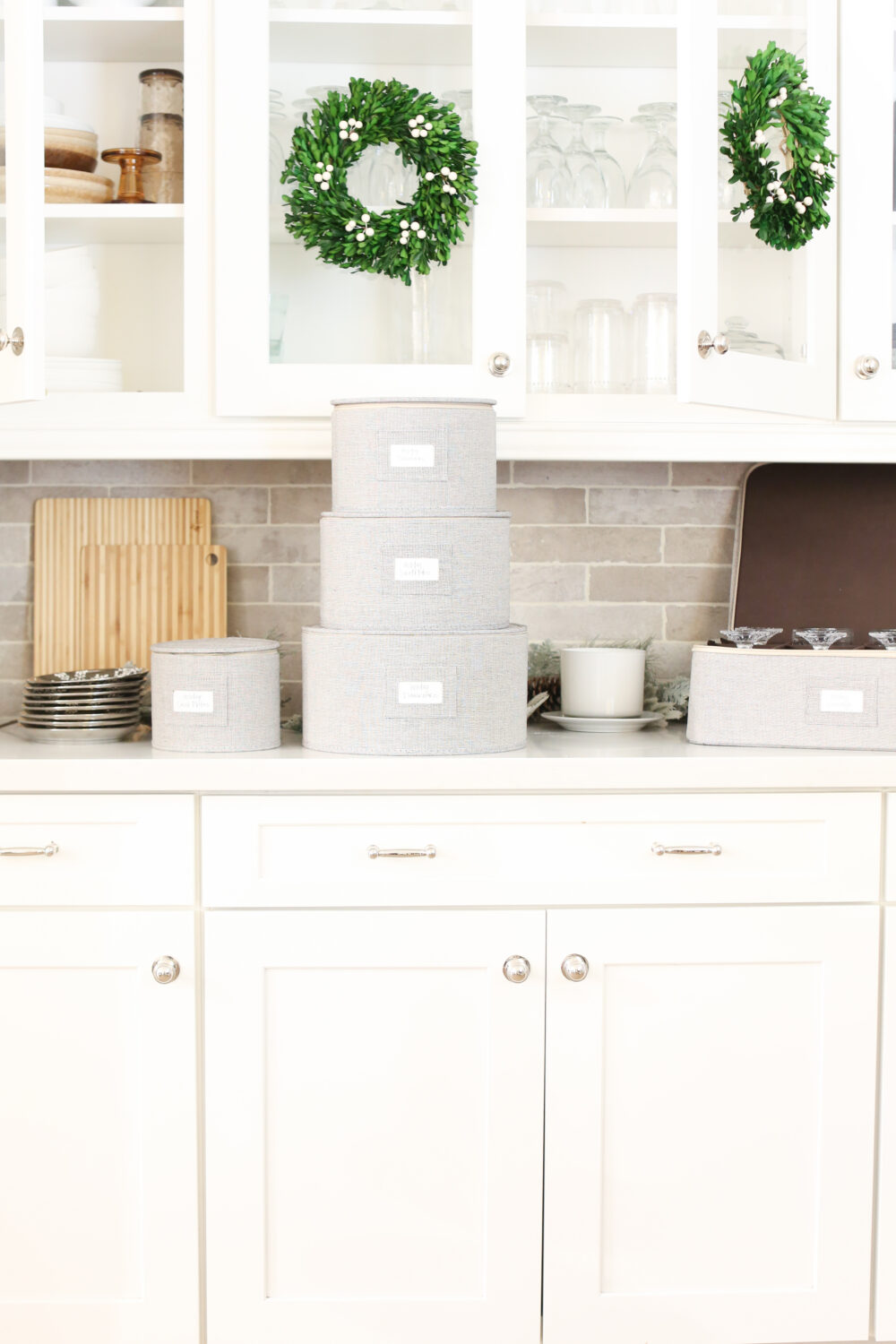 If you've never been to The Container Store then you are missing out on an organization geeks dream store. I'm guessing if you are reading this article then you probably have a little love for organization. I mean you're storing your holiday dishes!! Who does that? We do! haha!
But The Container Store is the perfect place to start this organization project along with so many others. From the garage to the closet ,The Container Store sells everything you need to organize and contain your life!
To start storing your dinnerware you're going to need proper storage containers specifically for dishes! I love a good set of dinnerware dishes and these are my FAVORITE dinnerware storage containers by far. I've actually had a couple that did not work out.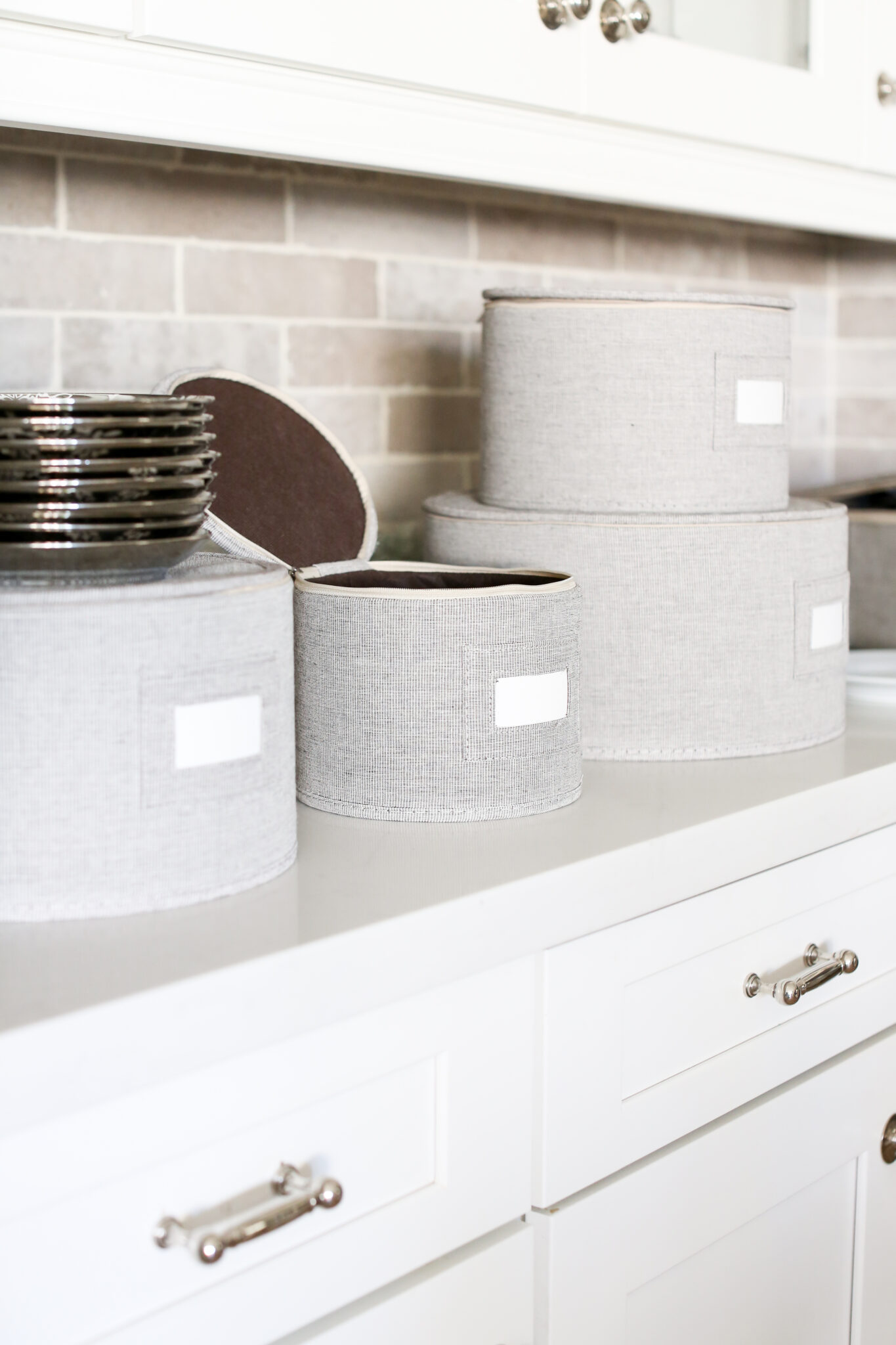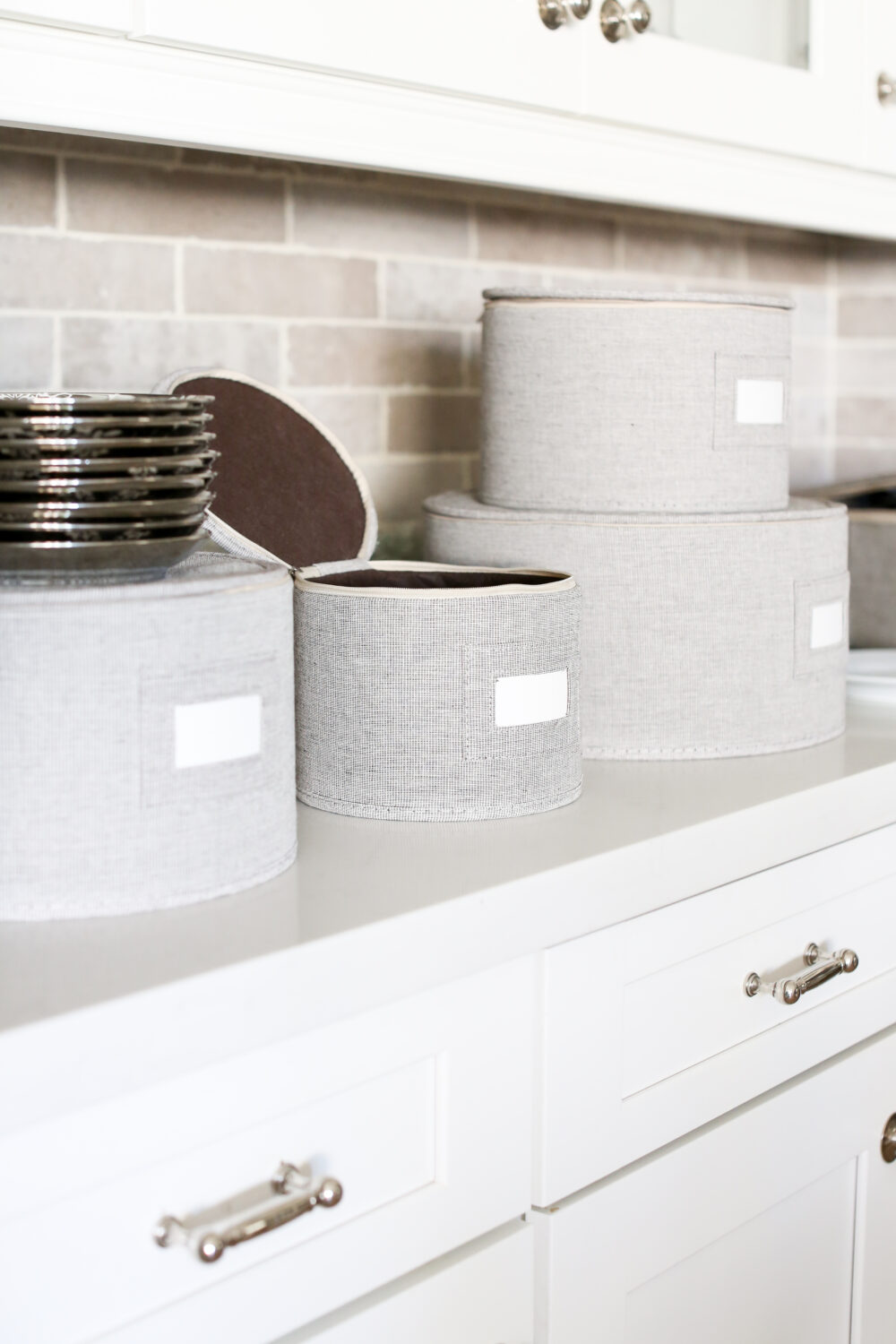 The reason I love these so much is because they're STURDY. That's exactly what you need when you're storing heavy dishes. These 4-Piece Brown Twill Plate & China Storage set gives you all the support you need for any dishes you are trying to keep safe or store.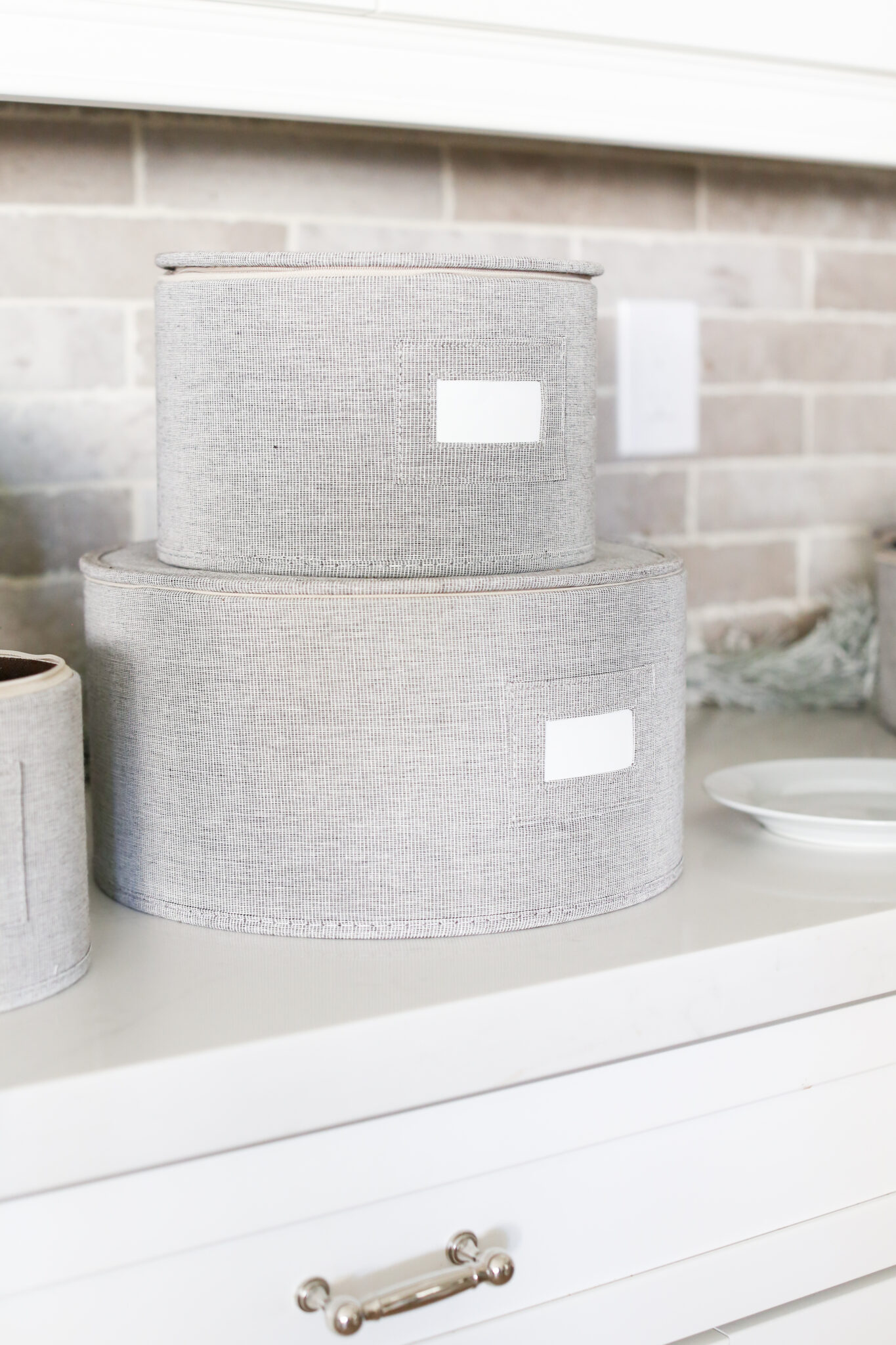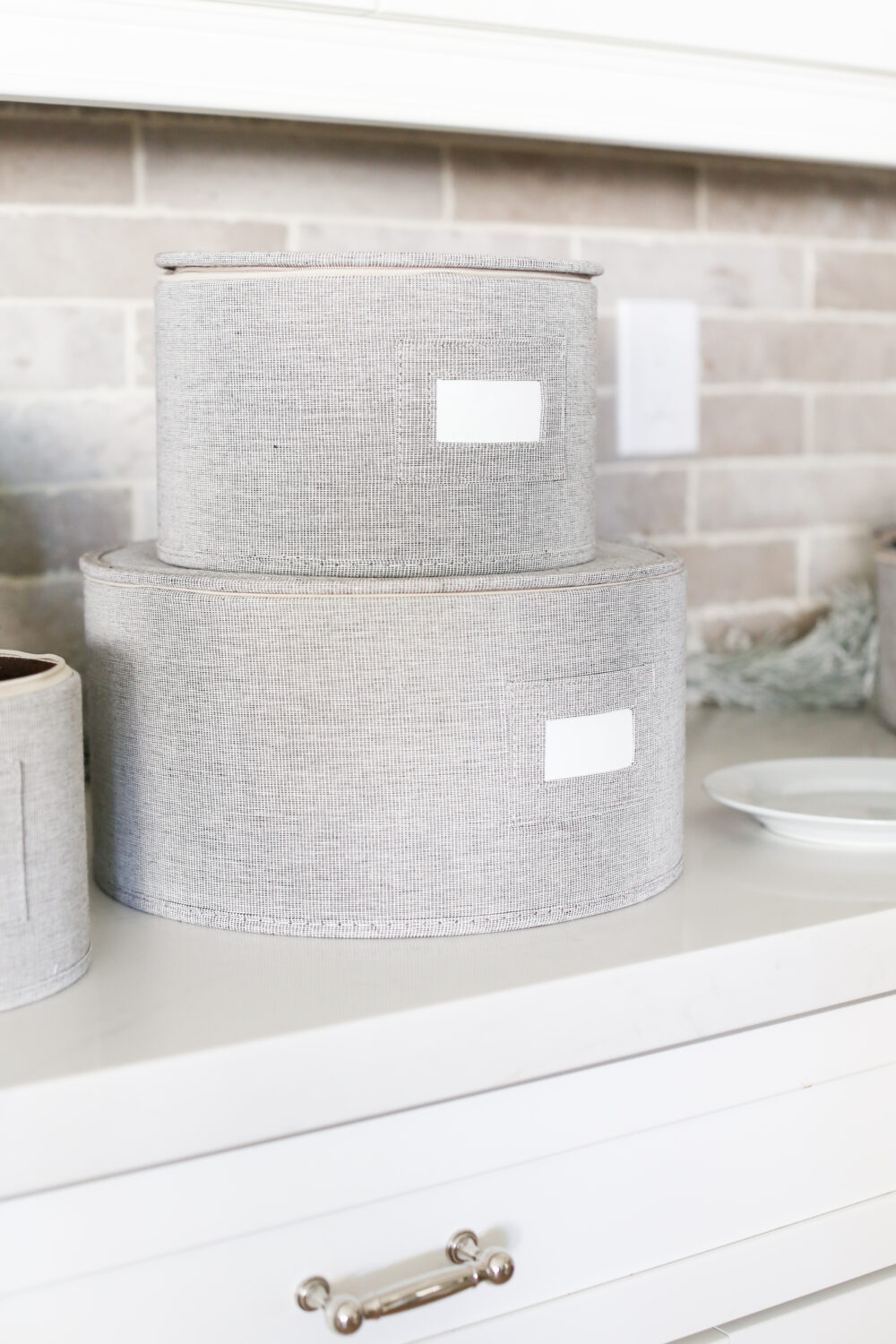 Not to mention they're a beautiful neutral brown ( I actually think it reads more gray!) and they can hold 12 plates each.
How to Store you Holiday Dinnerware
To properly store your dishes make sure they're clean and dust free
Next place one dish inside the container and then top is off with a flet liner. These keep the plates from shifting, scratching which prevents any chipping or breaking!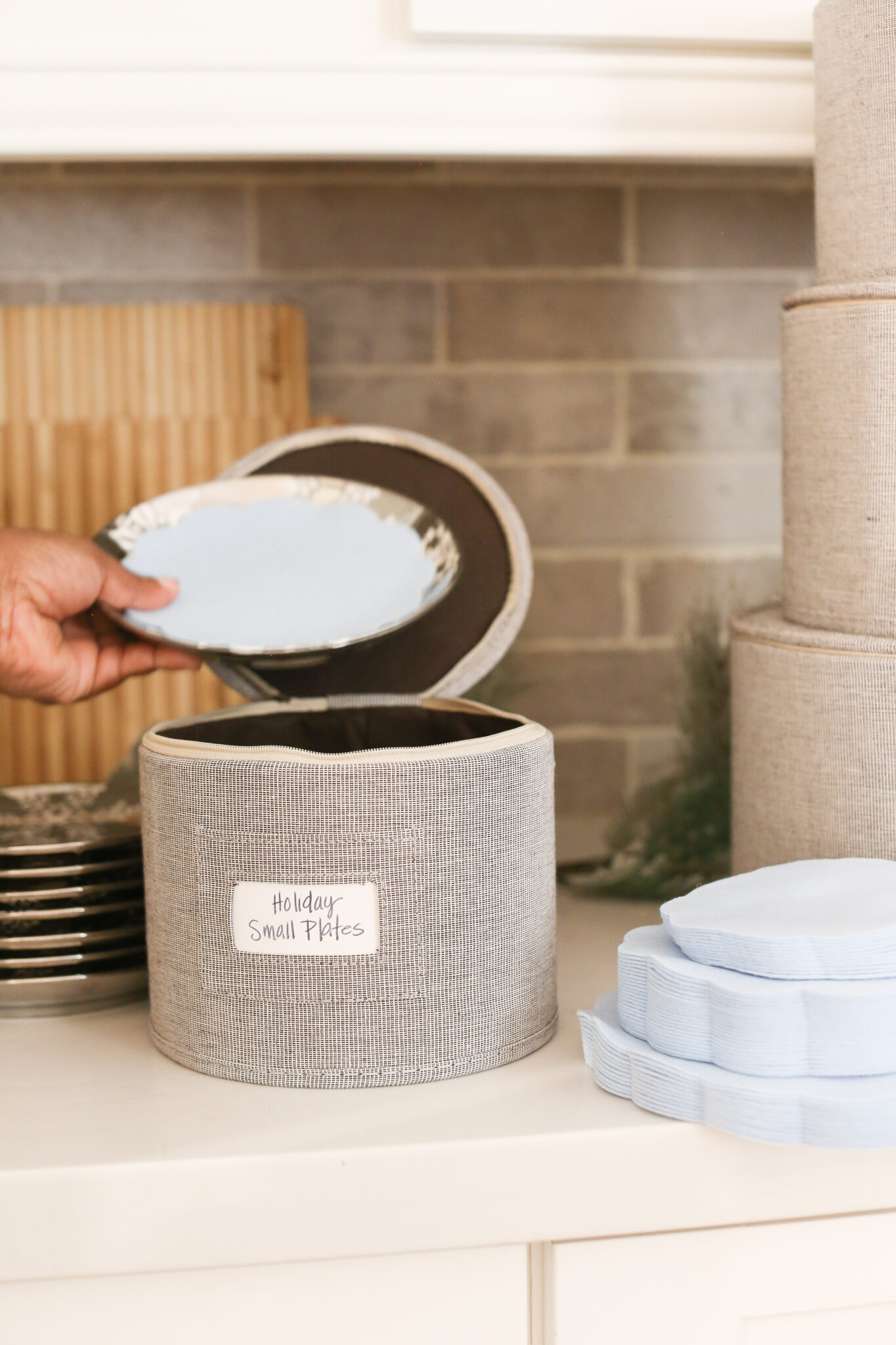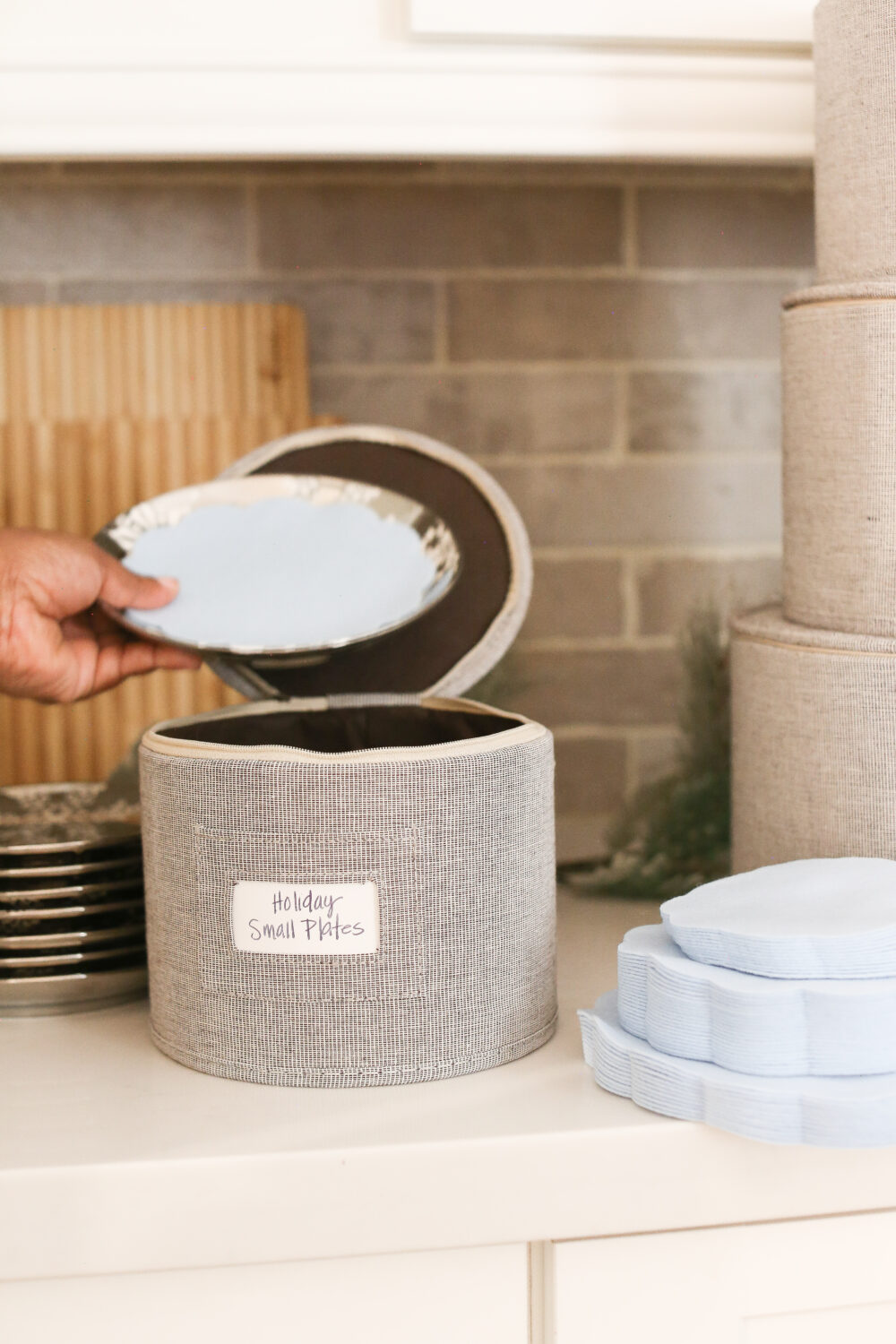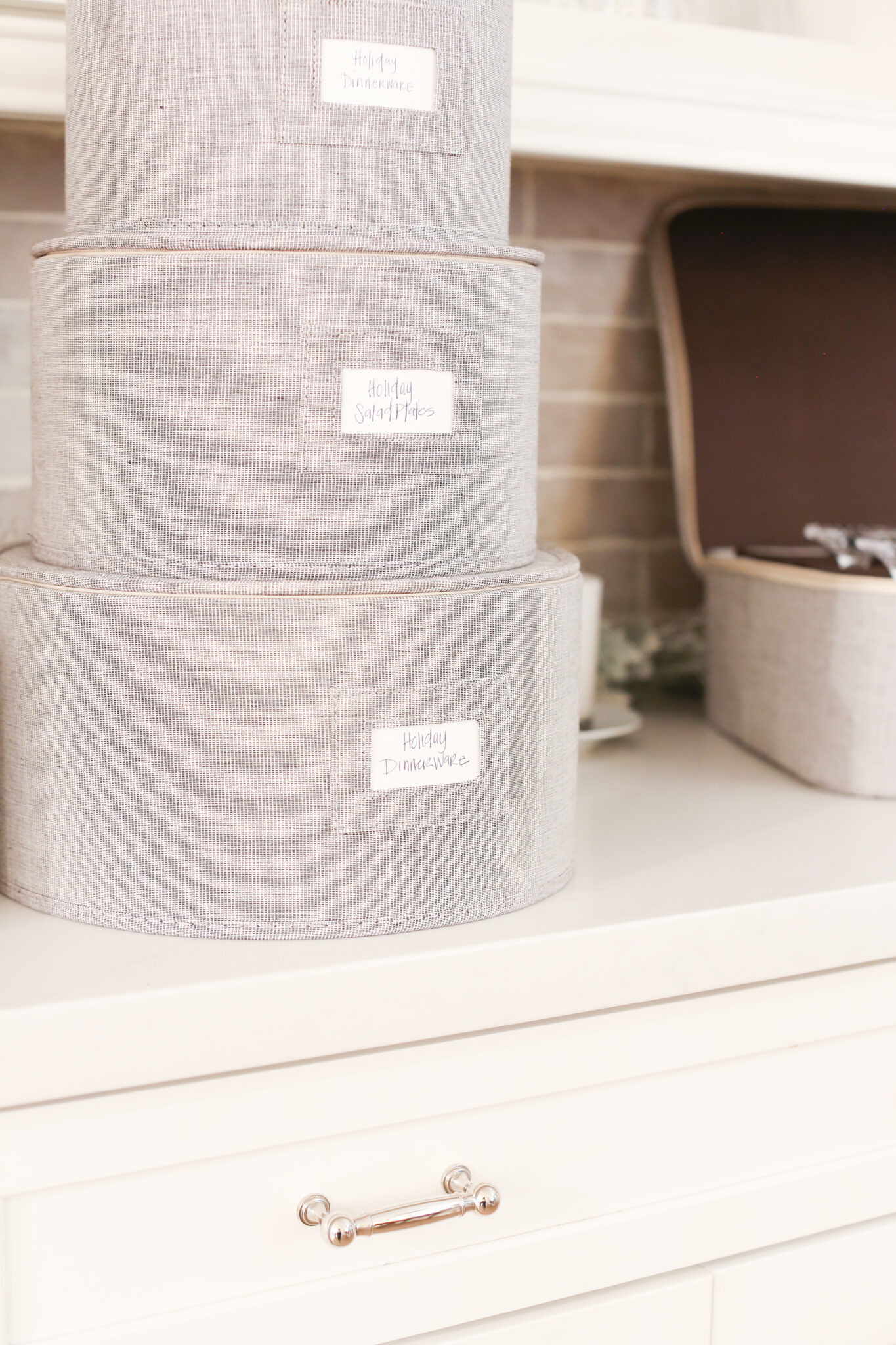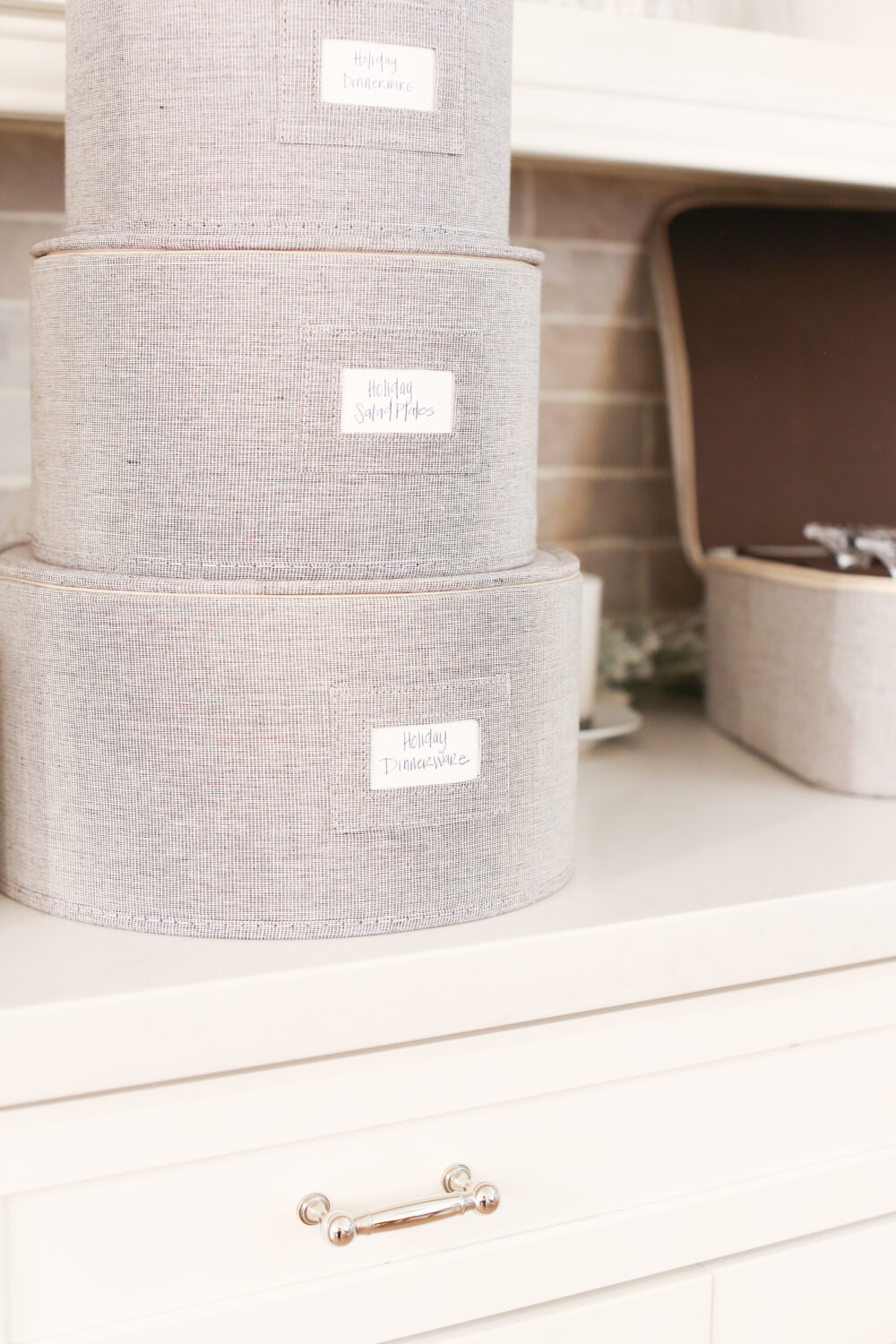 I upgraded the felt dividers that came with the containers, to these fine china felt separators. I guess I just loved the scalloped detail!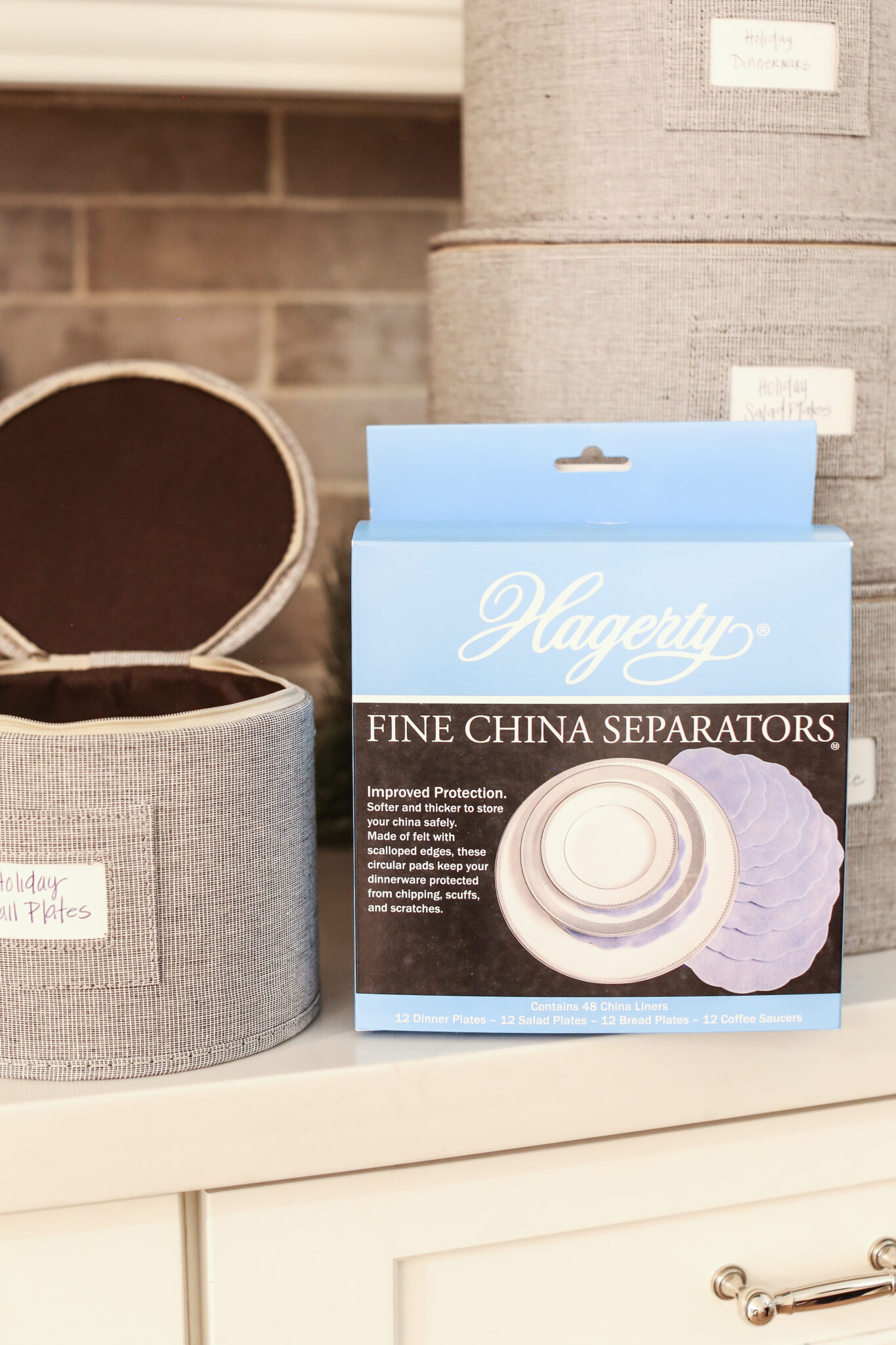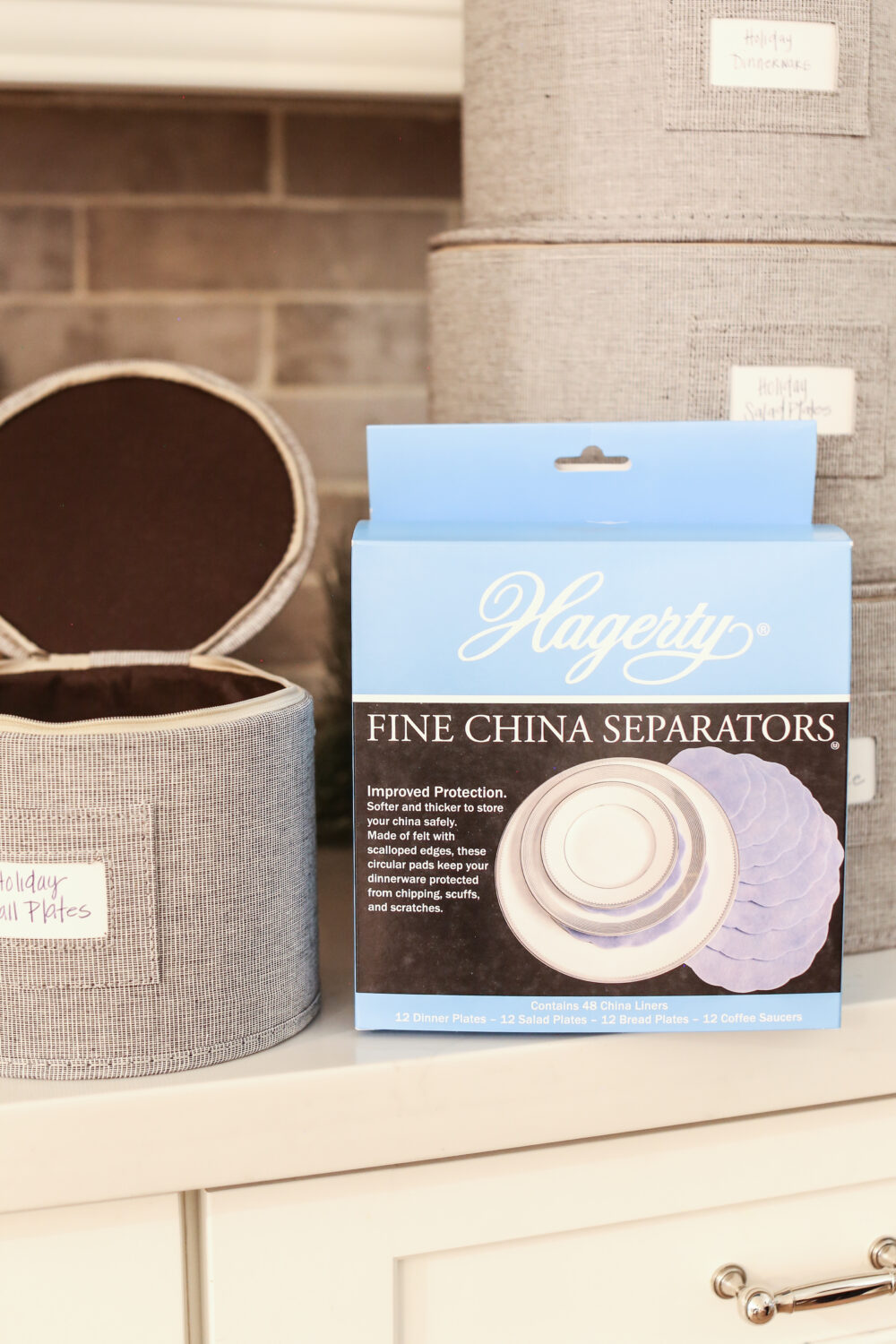 While your at it, you can also store any mugs that might have come with your dinnerware set in this beautiful storage container that coordinates!
They also have a set specifically for taller goblets! Perfect for my ice tea glasses!