Cranberry Christmas Mocktail
This post is sponsored and may contain affiliate links, please read my disclosure policy.
I love a good mocktail! I actually don't drink, so mocktails are always my go to! I usually make them for small gatherings or when I'm feeling fancy! I like mocktails that aren't too sweet for the most part but I don't mind it if they are This mocktail has that Christmas cranberry color and flavor!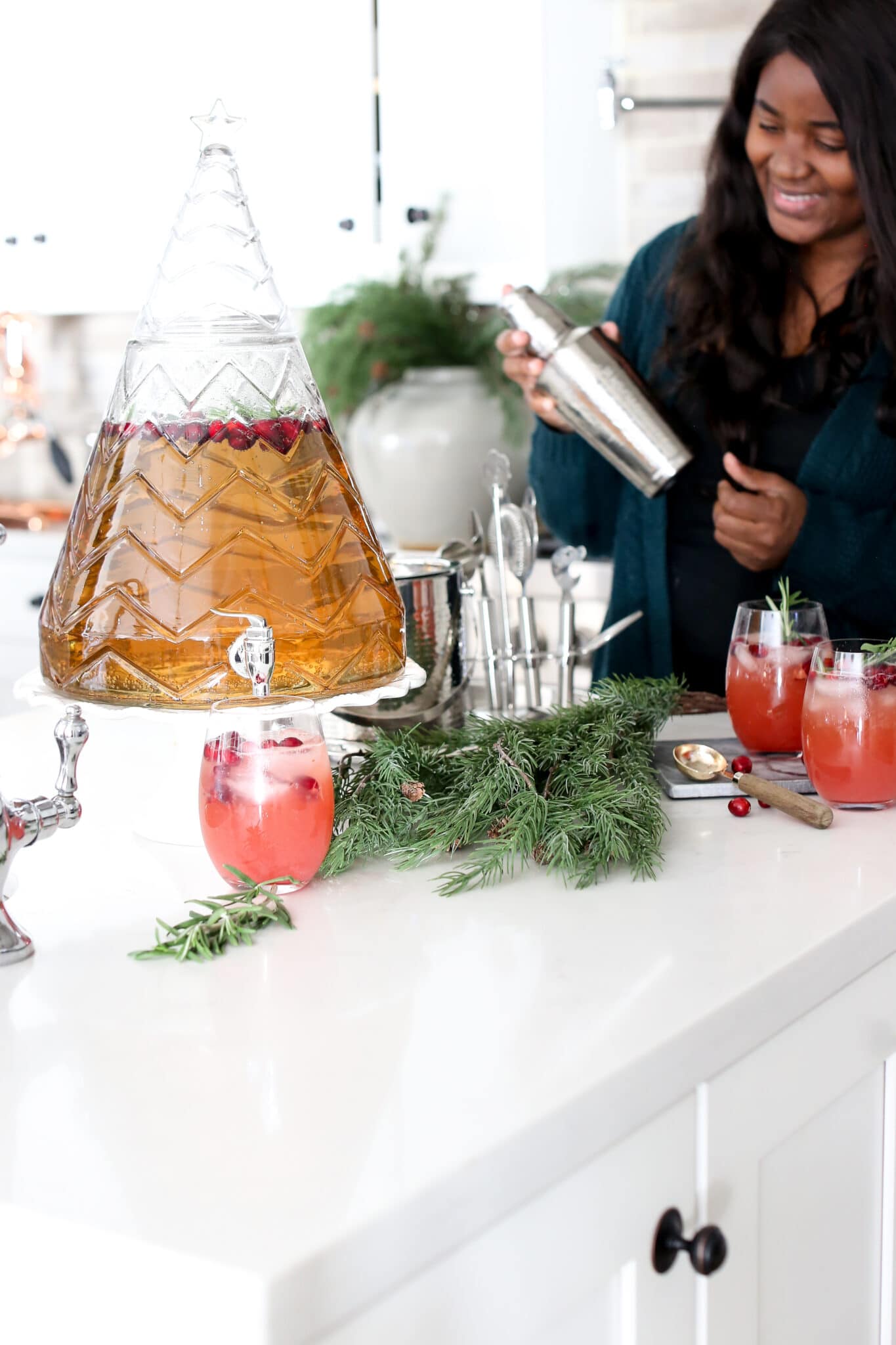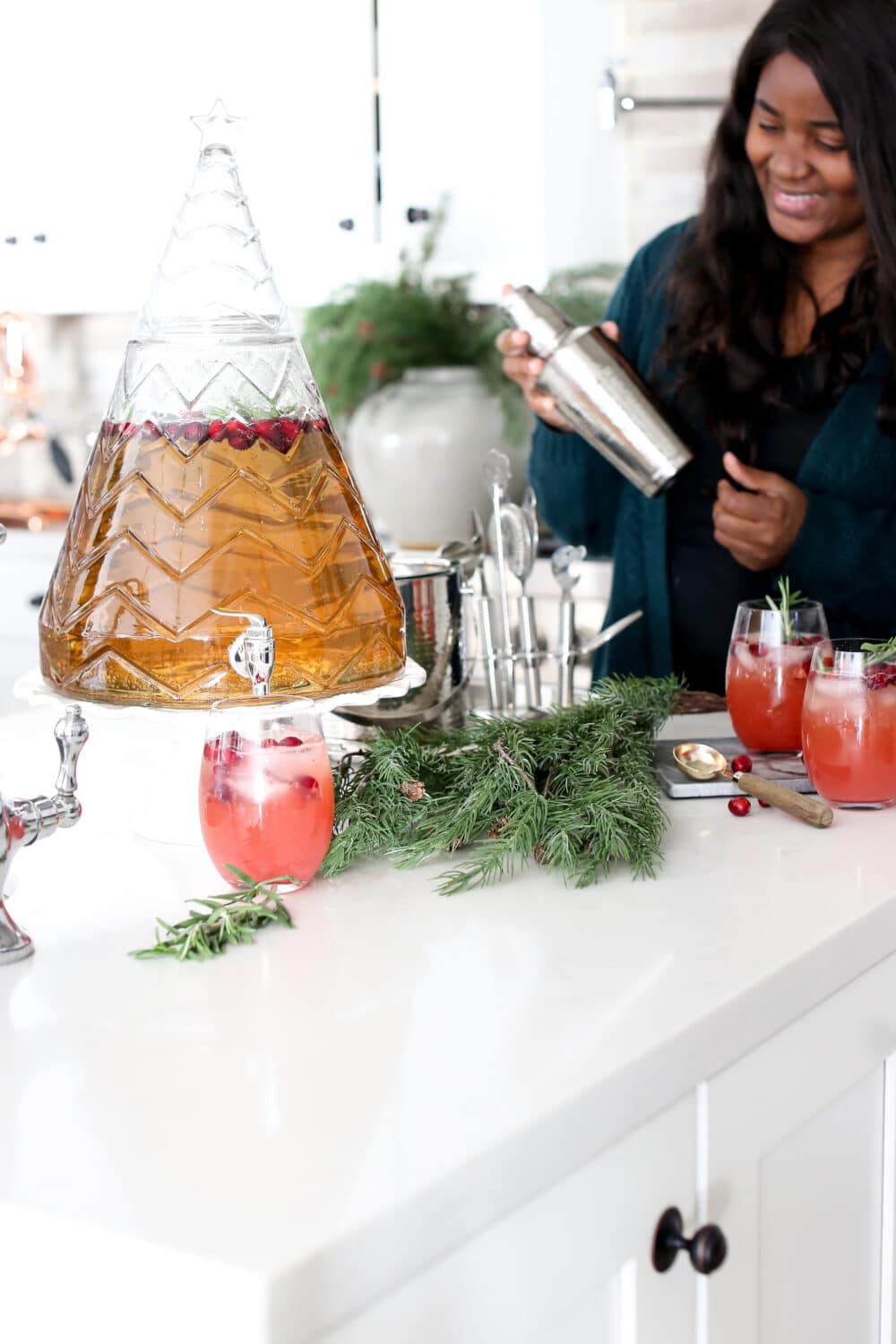 I picked up that adorable Christmas tree dispenser from Home Centric/ Burkes Outlet online. It was such a good find. Because it's one of those stores where the inventory changes daily it's not available! But I did find it at another store. You can shop it below if you want to add it to your own collection! I like to keep it in the box until I use it again, but you can store it in your pantry if you have room! Make sure you have room for it! hahaa!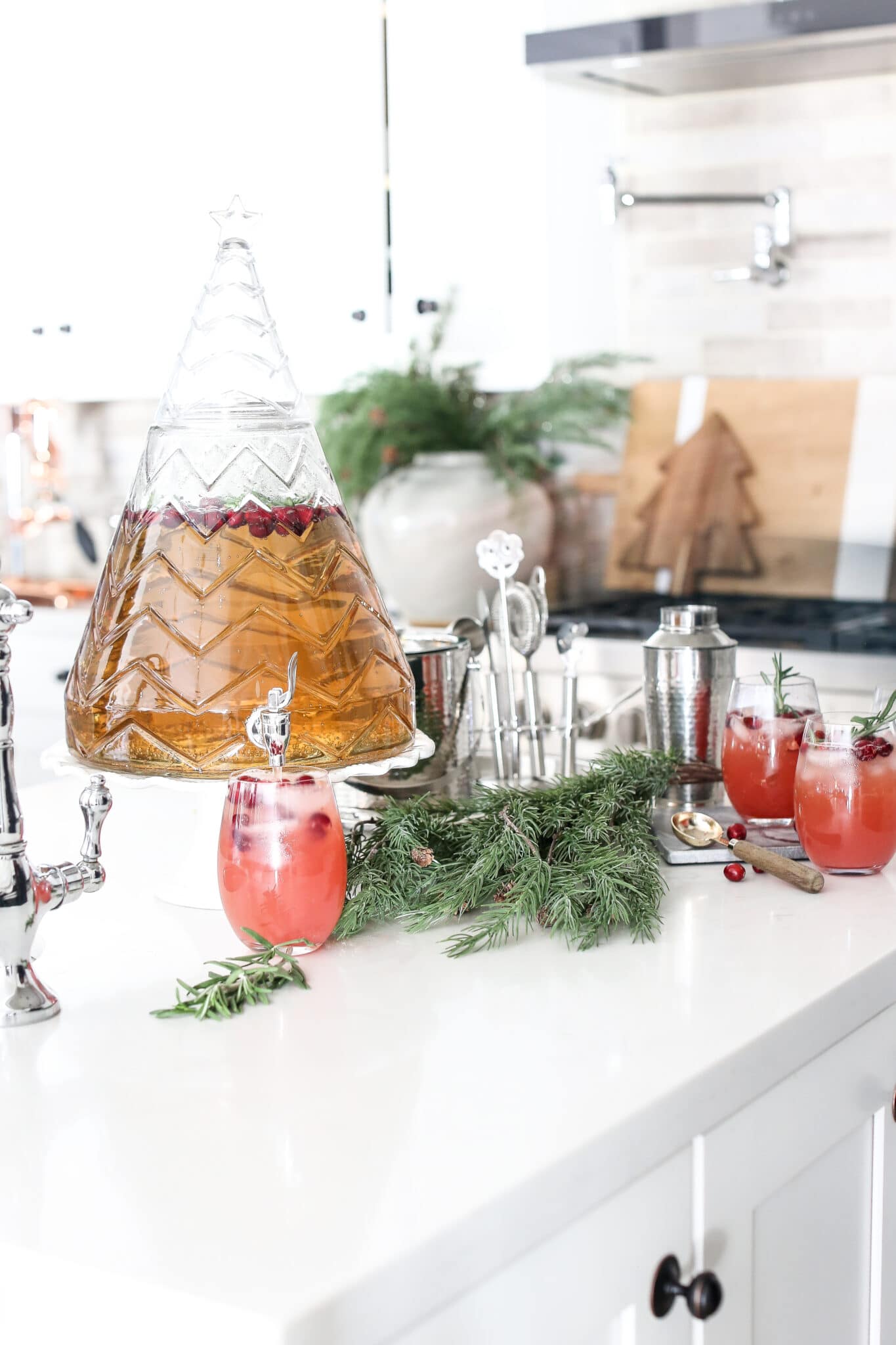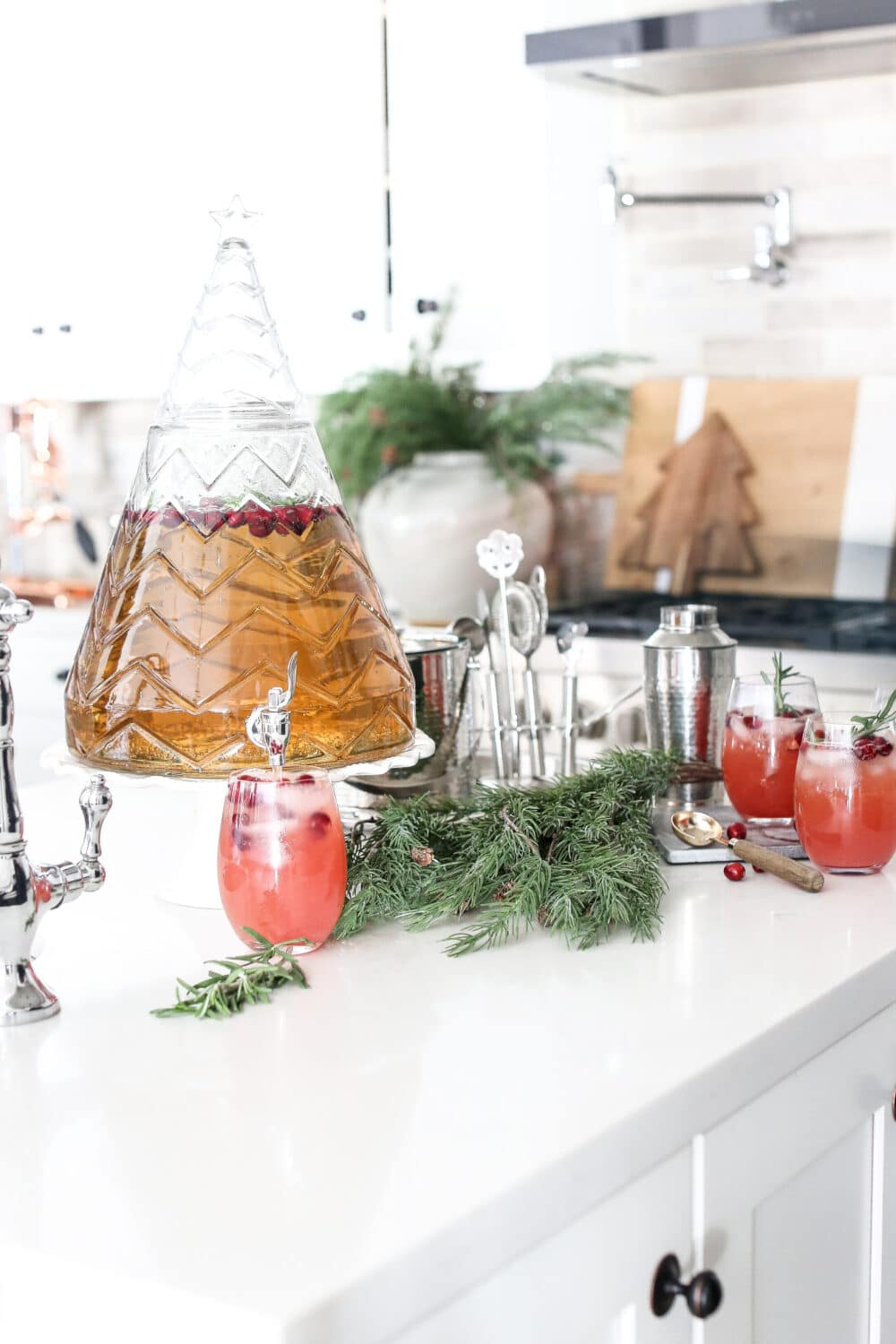 What is a mocktail?
Mocktails are suppose to be festive, non-alcoholic party drinks to replace alcoholic beverages so have fun with them! There are so many different combinations! If you have friends that don't drink you can put out little recipes at your next party so they can help themselves. I love when my friends so this. I also love when restaurants have dry options ( dry is another word for non-alcoholic) drinks. It's just a little gesture that says you are welcomed here!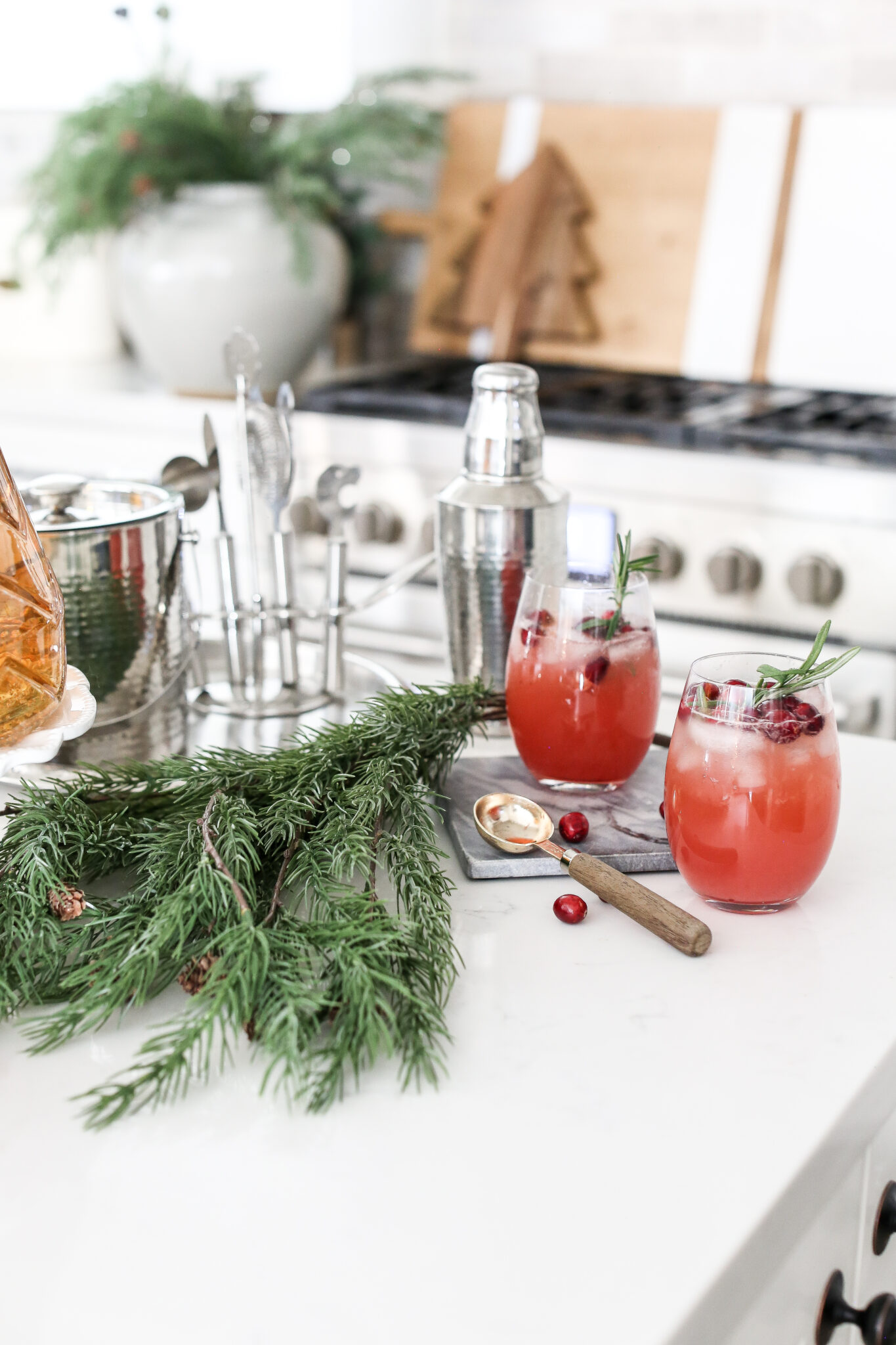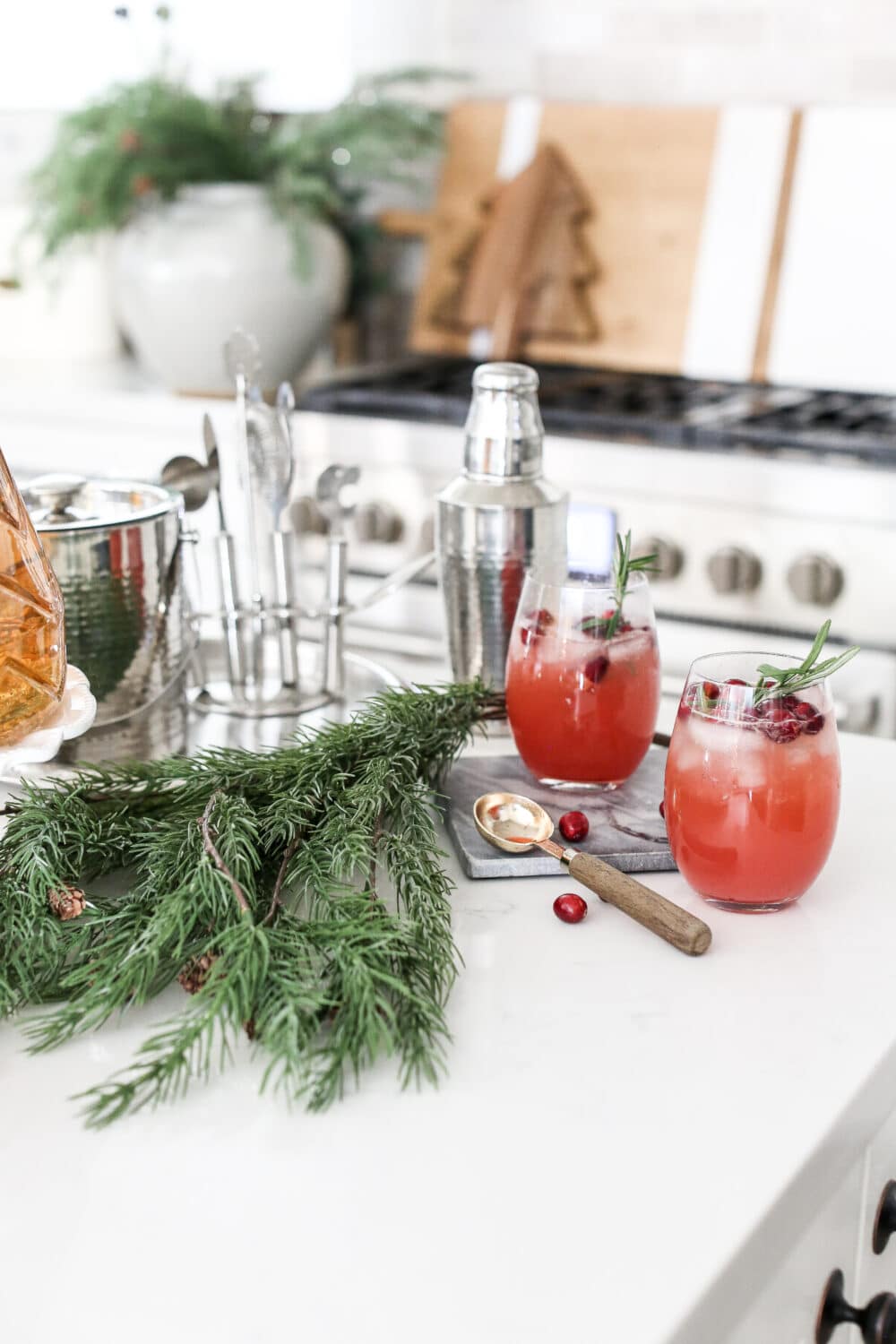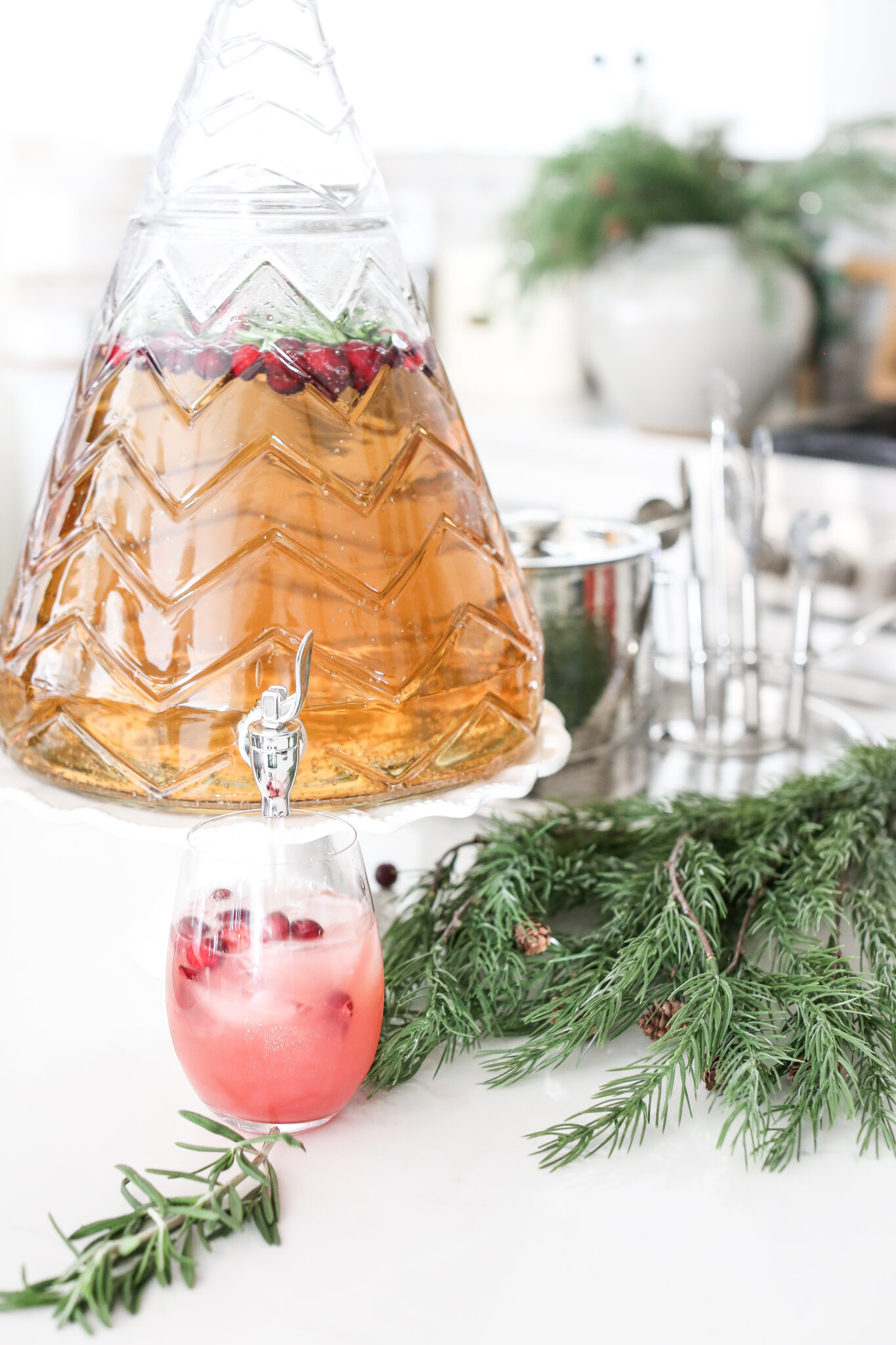 Hopefully you try this Christmas mocktail! It's certainly not ground breaking haha. But it's simple and yummy! Don't be afraid to put your own spin on it either! This could be a great base recipe. You can even add alcohol hahaha! I will be pinning all these mocktail drinks on my new Pinterest mocktail board so make sure you're following me on Pinterest to join me! I have such a fun time pinning. It's a great place to be inspired to try something new.
CLICK HERE to Follow Just Destiny Home Pinterest
Or you can pin this to your own board! Check out the recipe below.
See these other mocktails!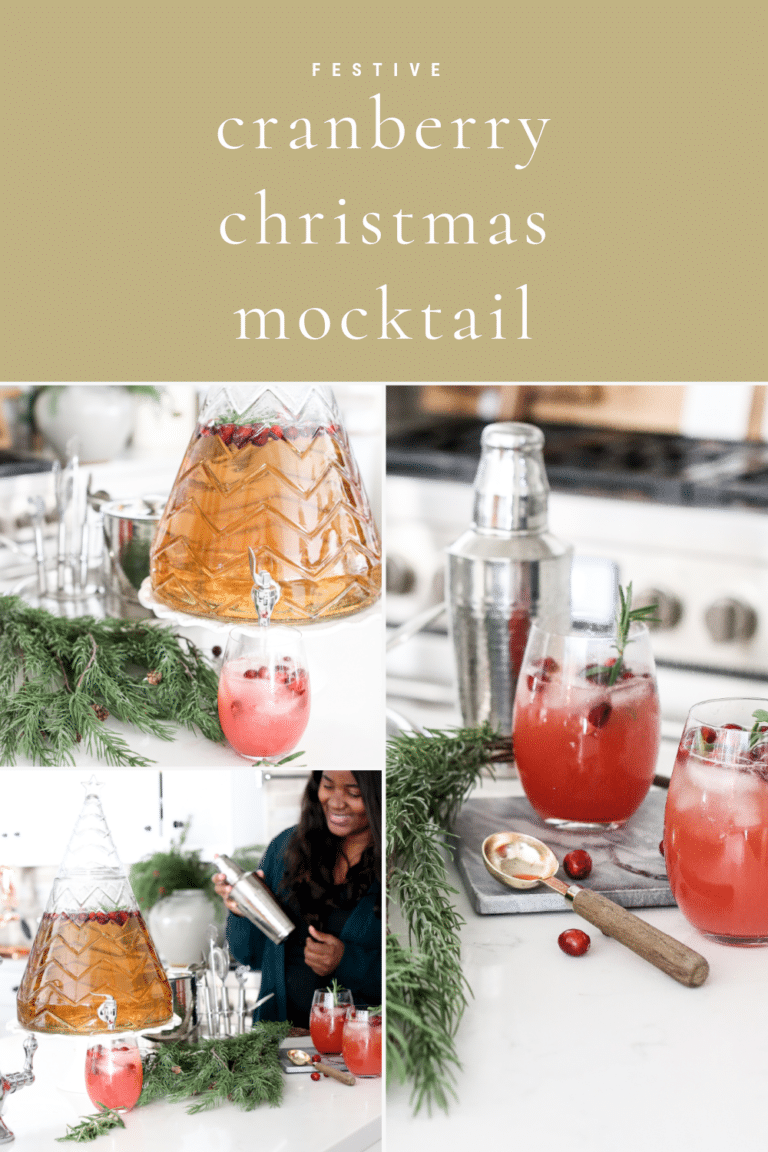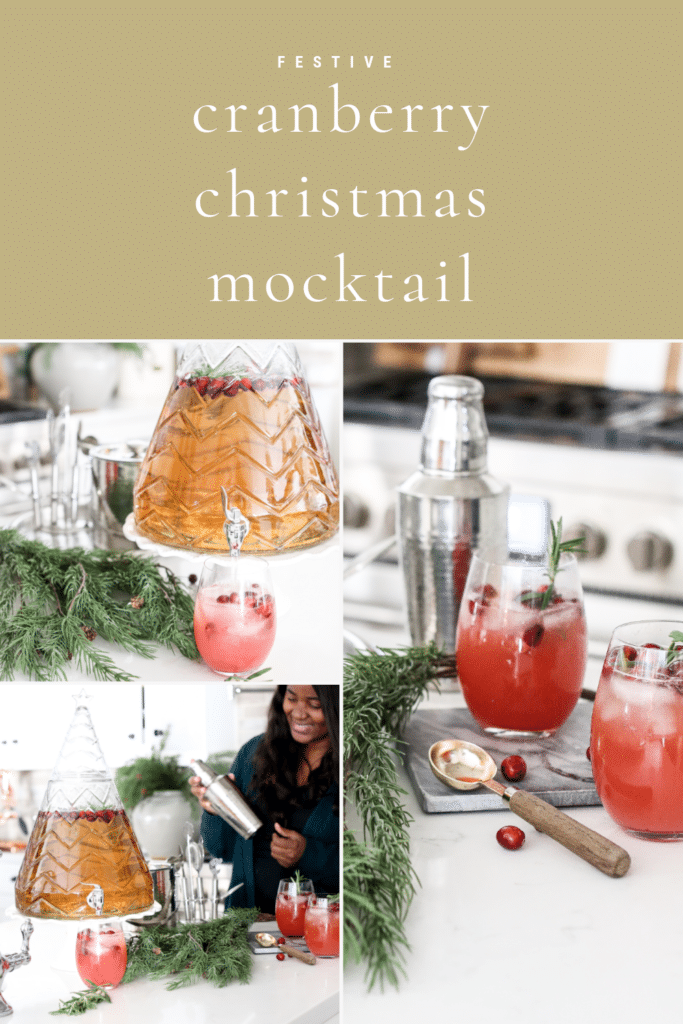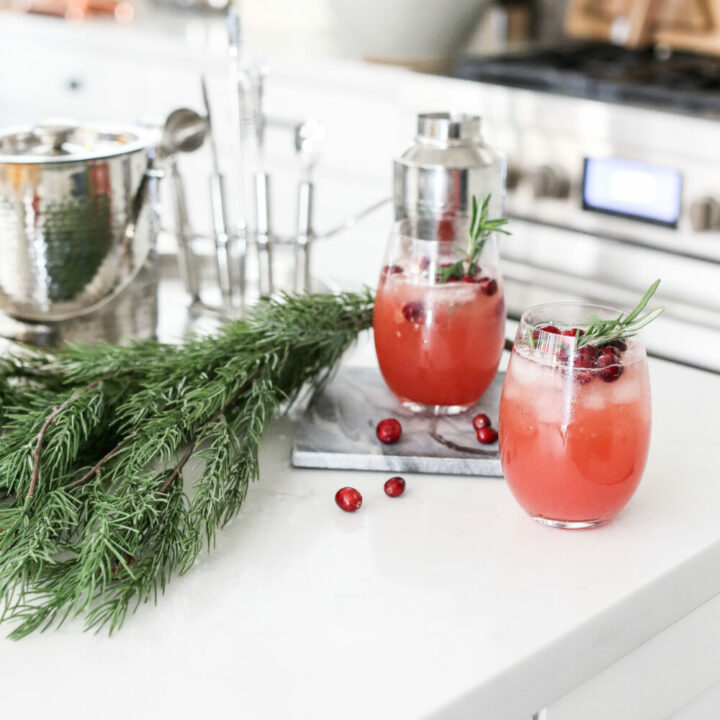 Cranberry Christmas Mocktail
A delicious mocktail perfect for Christmas gatherings. I love to have a fancy drink in hand. So if you're pregnant or living a alcohol free life this mocktail is the perfect drink for you! For even more flavor muddle the cranberries in the cocktail shaker before!
Ingredients
1 oz. orange juice
2 oz. cranberry juice
1/2 tablespoon of grenadine
3-4 oz of ginger ale
fresh rosemary sprigs
fresh cranberries
Instructions
Add the first three ingredients to cocktail shaker filled with ice.
Shake and pour into a wine tumbler .
Top off with ginger ale.
Garnish mocktail with fresh cranberries and sprig of rosemary!