DIY Kid Friendly Easter Drinks
This post is sponsored and may contain affiliate links, please read my disclosure policy.
If you're hosting an Easter Egg Hunt filled with little ones this year then you MUST stick around for this tutorial. Adding cute little details to your parties are such a treat for your guests but I know sometimes it can get a little time consuming. Today I'm going to show you some simple glass bottles that you can dress up to fit your Easter party theme!
Carrot Top Straws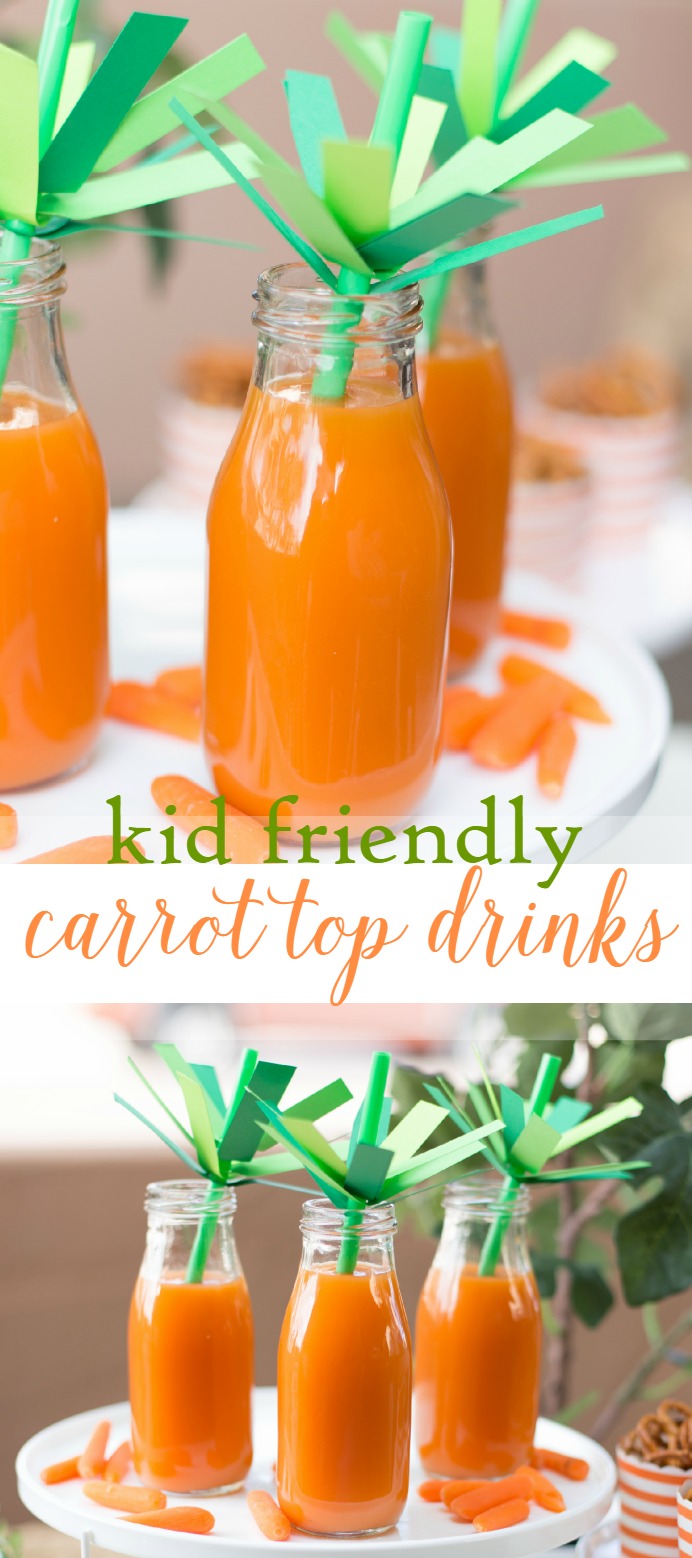 How to make Carrot Top Drinks
Green Cardstock ( various shades)
Green Straws
Hole punch
Glass Bottles
Carrot and Orange Naked Smoothie and V8 Splash
First, fold the cardstock in half and use scissors or a cutting tool to cut 1×5 in strips. Fold the strips in half.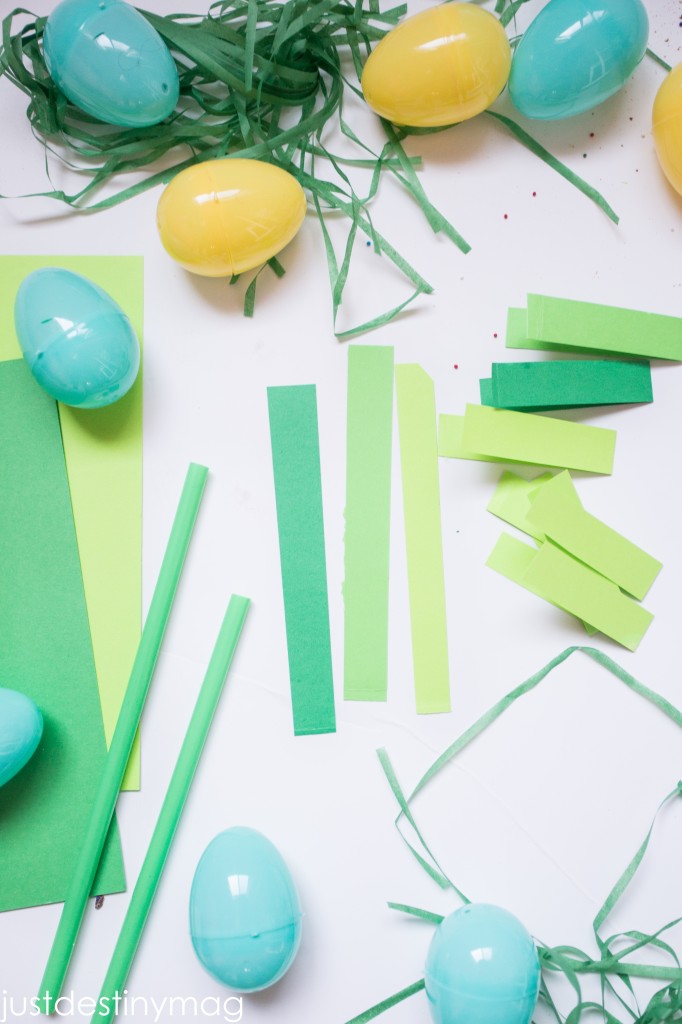 Next stack a few papers up and make a hole in the middle large enough for the straw. To make it easier use one straw as a template.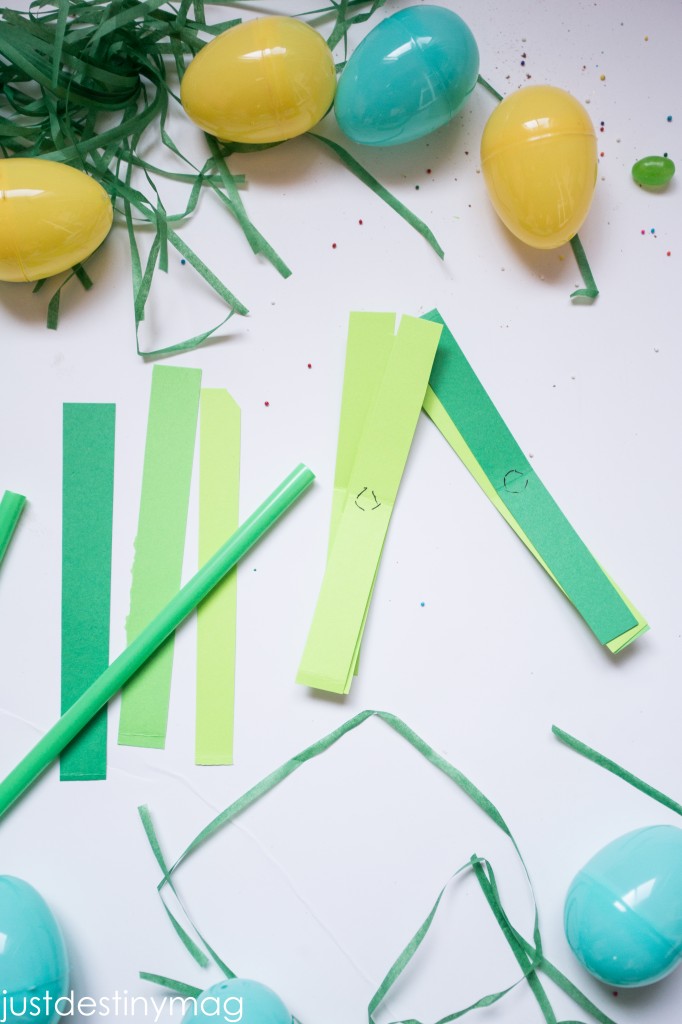 Then use the hole punch to make a hole large enough so the straw is nice snug.If it's to big the cardstock will slide all the way down and you don't want that!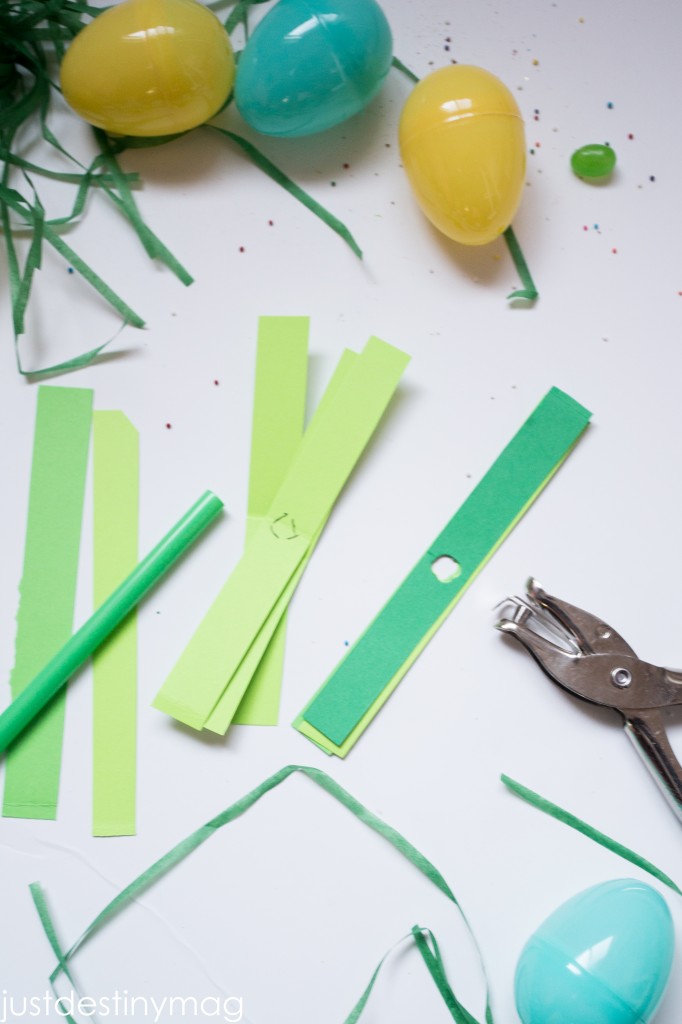 In each glass bottle make a mixture of half Naked Smoothie and half V8 Splash. Put the straw in and serve! Keep chilled if not using immediately!