Sautéed Corn with Potatoes and Peppers
This post is sponsored and may contain affiliate links, please read my disclosure policy.
If you need a side that comes together easily you will love this mix of fresh corn, peppers, and potatoes! It's SO good and so fresh tasting. Plus it has bits of bacon with every bite. The first time I made it for a bbq I only ended up serving half because the family and I kept eating it throughout the day. So feel free to double it!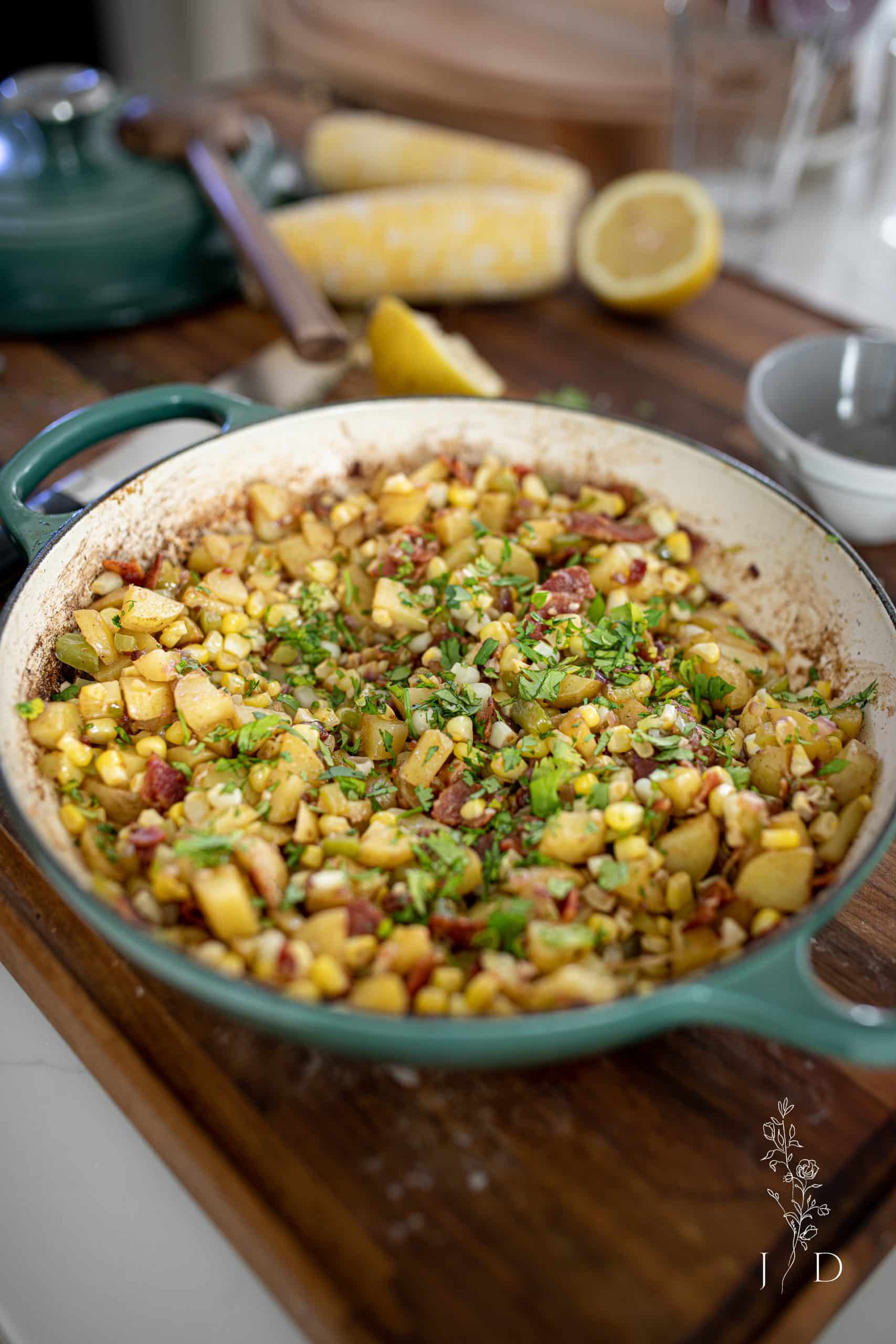 This is also a dish I like to make when I want to use summers fresh corn! You can use frozen corn as well but definitely taste so much better with fresh corn!
It's also perfect for all those grilled dishes that you love too! Grilled Bbq Chicken, Cilantro Chicken, and even Chicken screwers! 
I can think this is hearty enough to eat on it's own too!
Sautéed Corn with Potatoes and Peppers ( Step-by-step Pictures)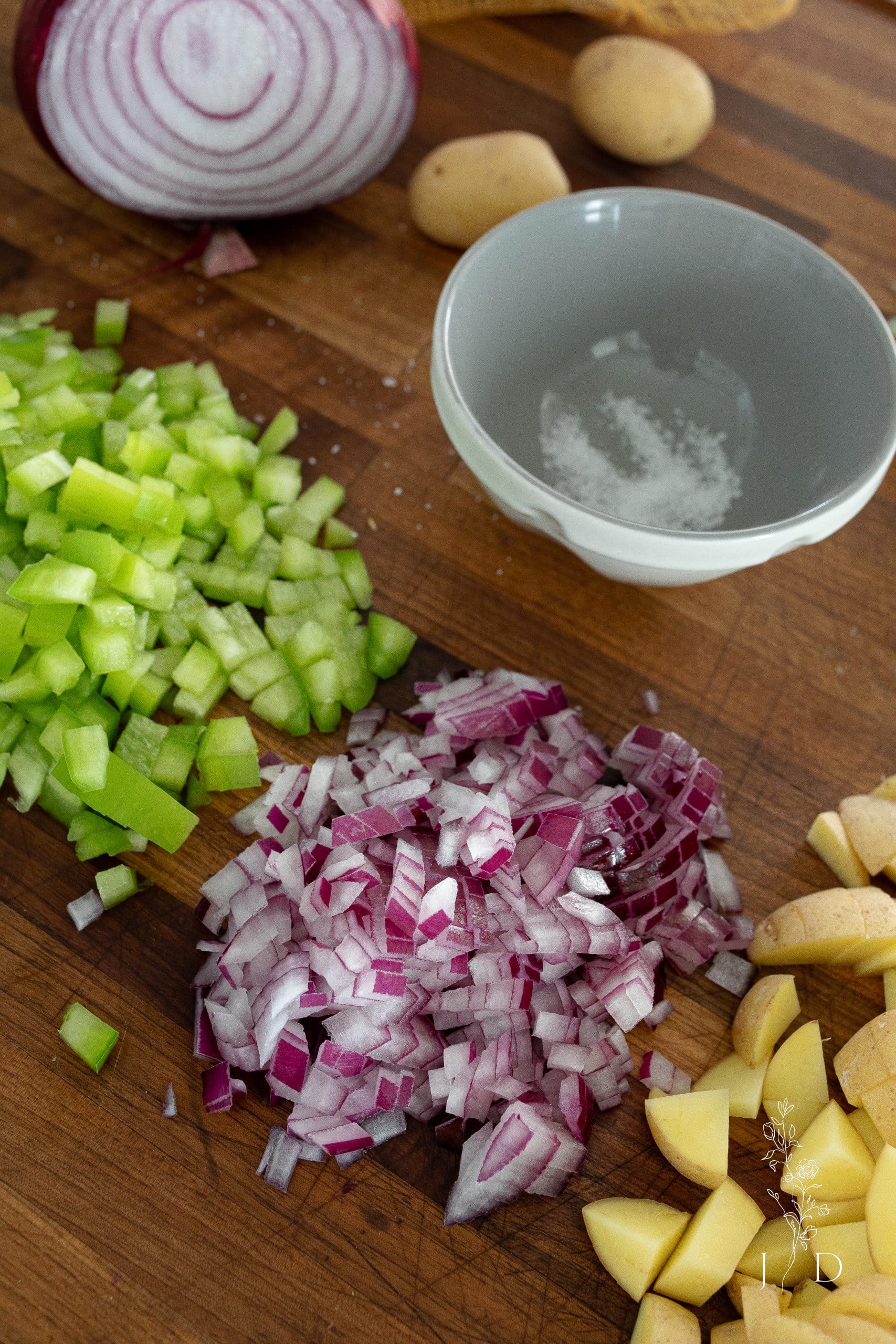 Chop all your veggie and prepare other ingredients.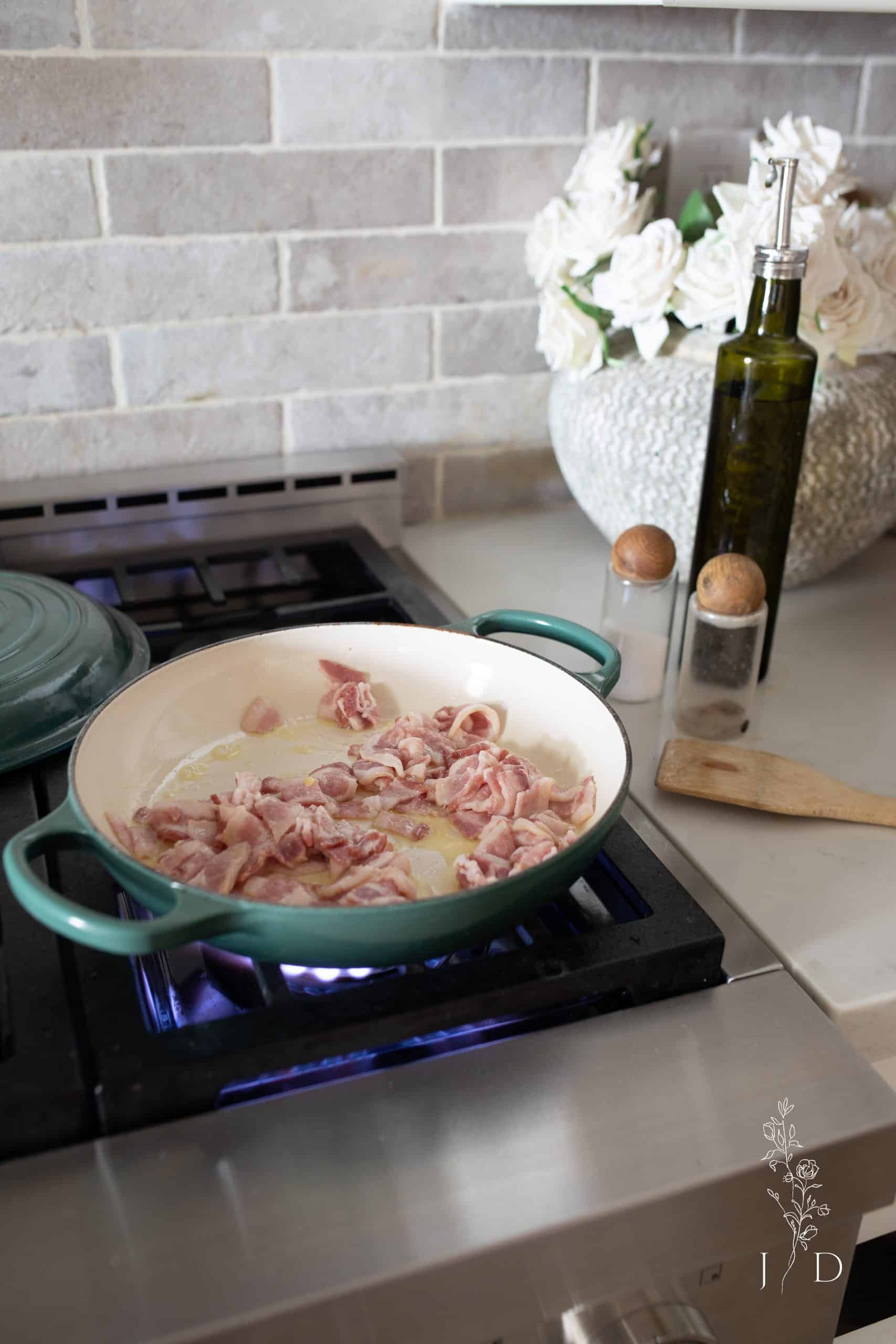 Add butter, oil and bacon to a skillet. Cook and then transfer cooked bacon on to a paper towel.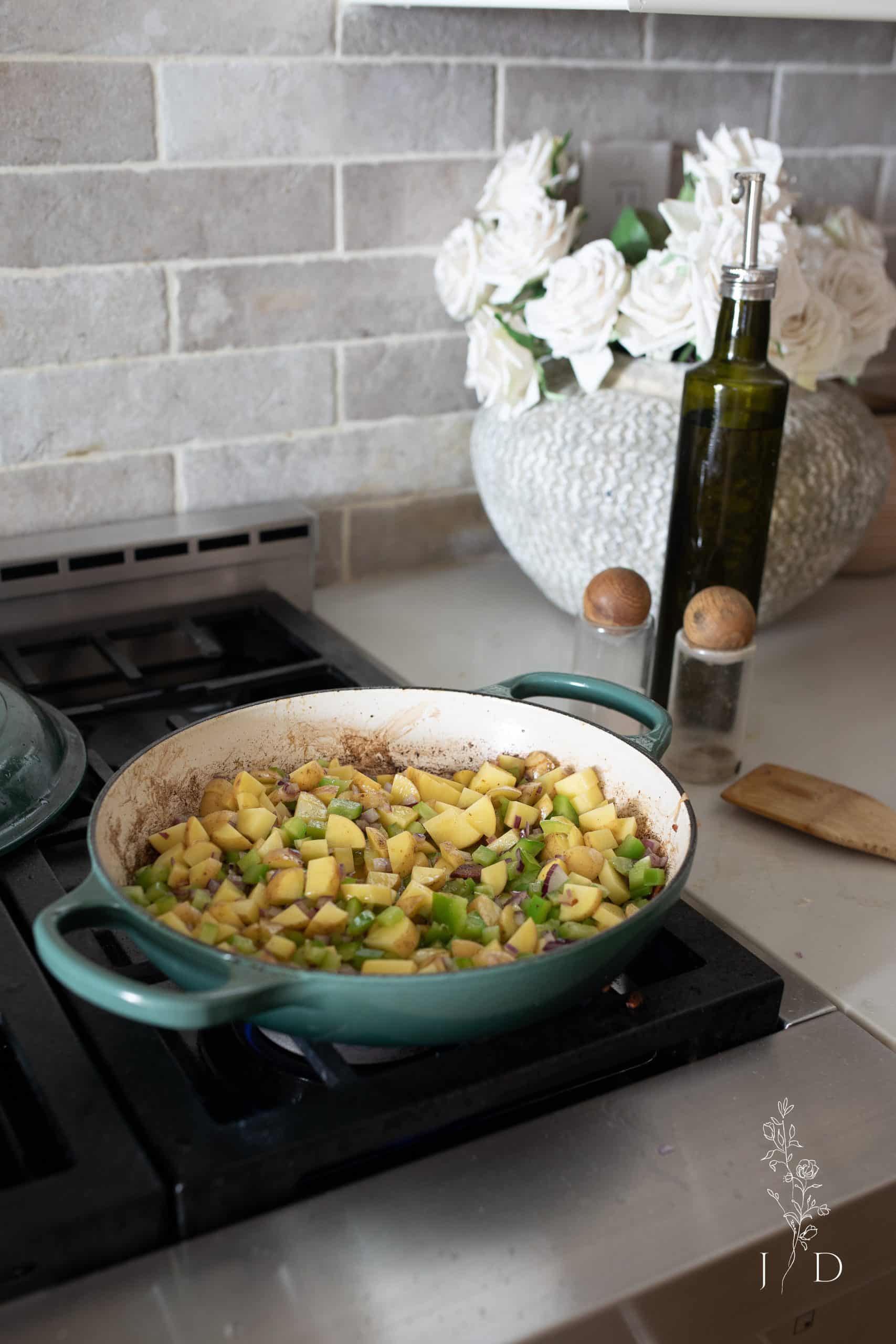 Add chopped potatoes, onions and pepper to bacon grease. Cook until tender.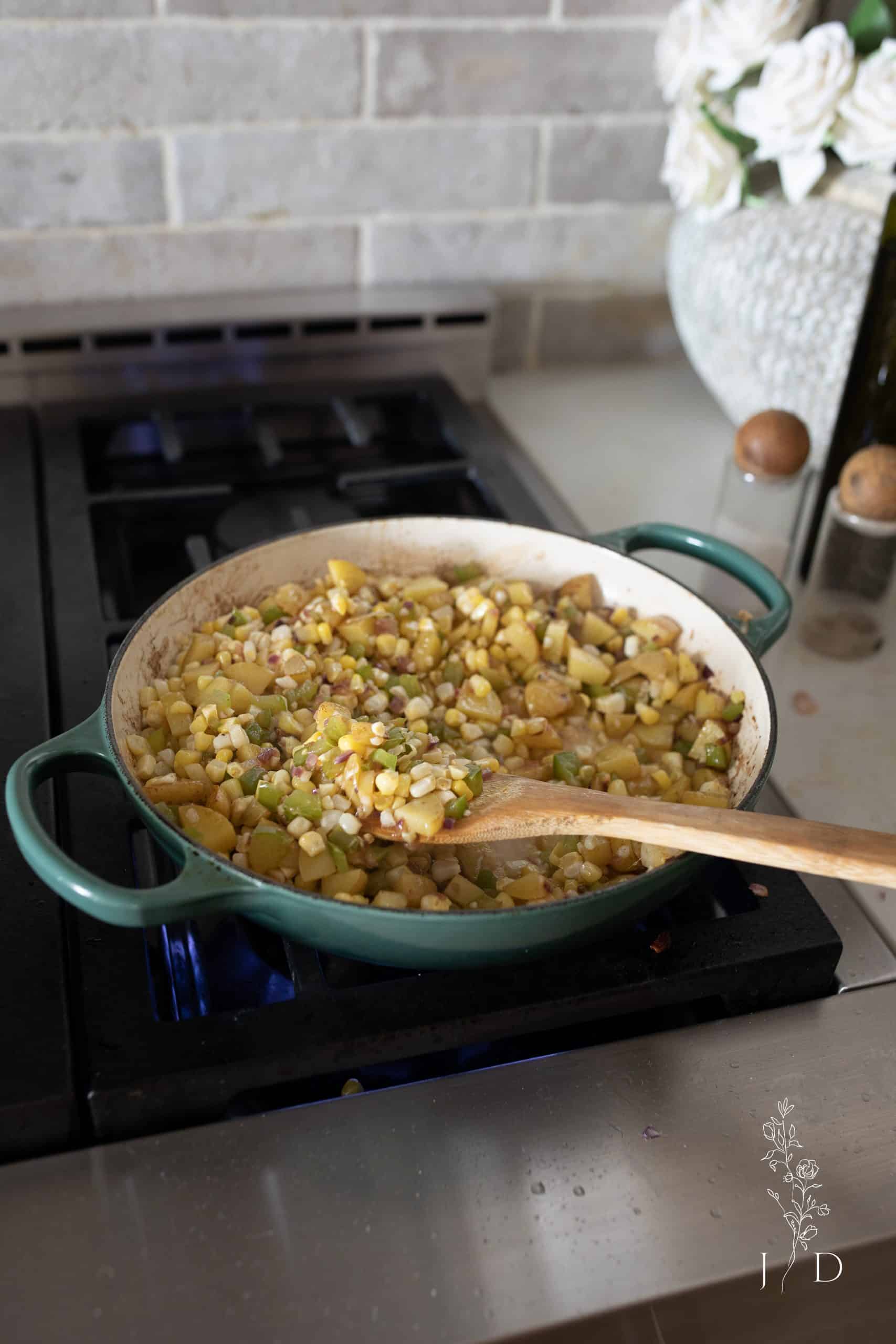 Add corn and garlic. Cook until tender.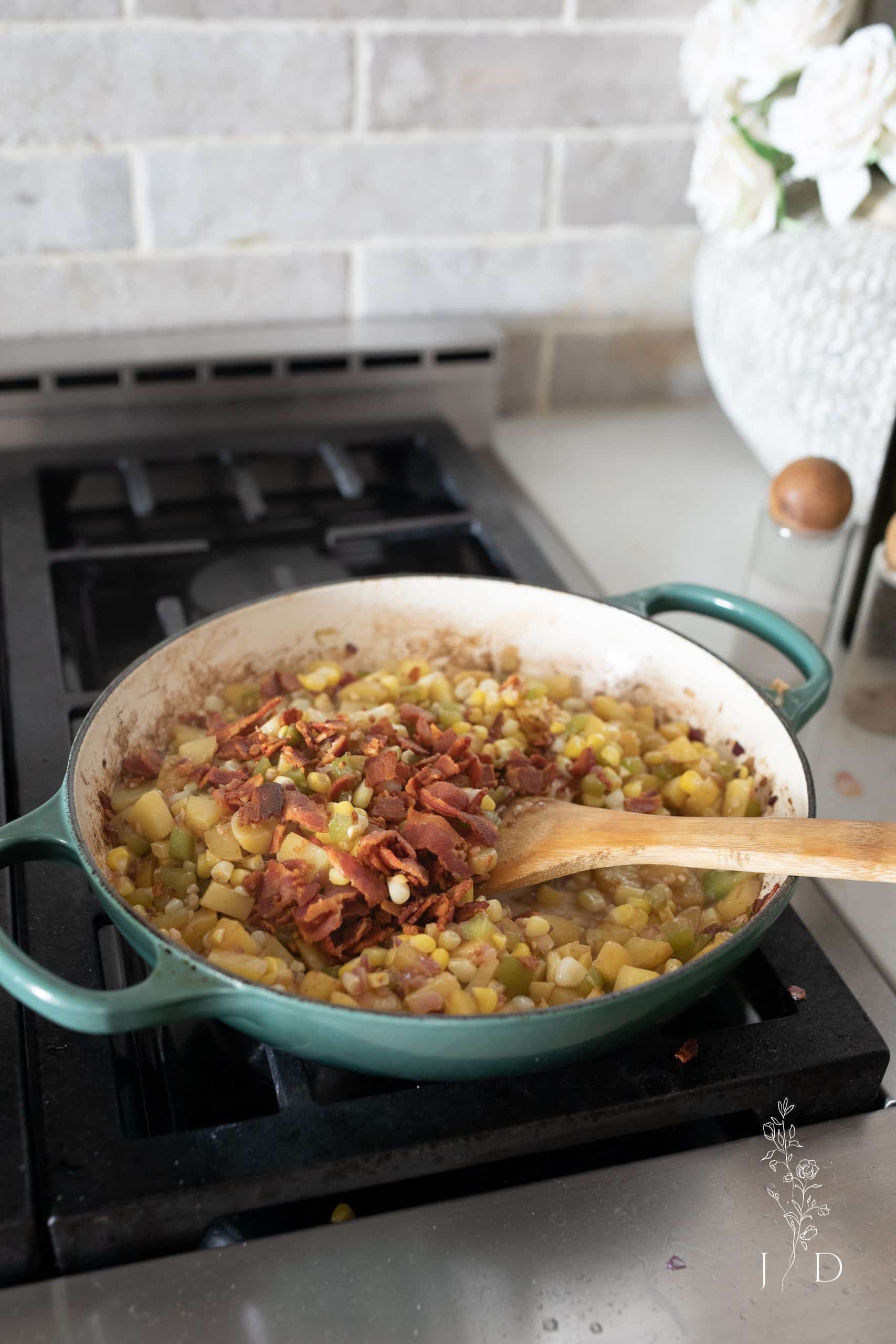 Add chopped bacon bits and combine.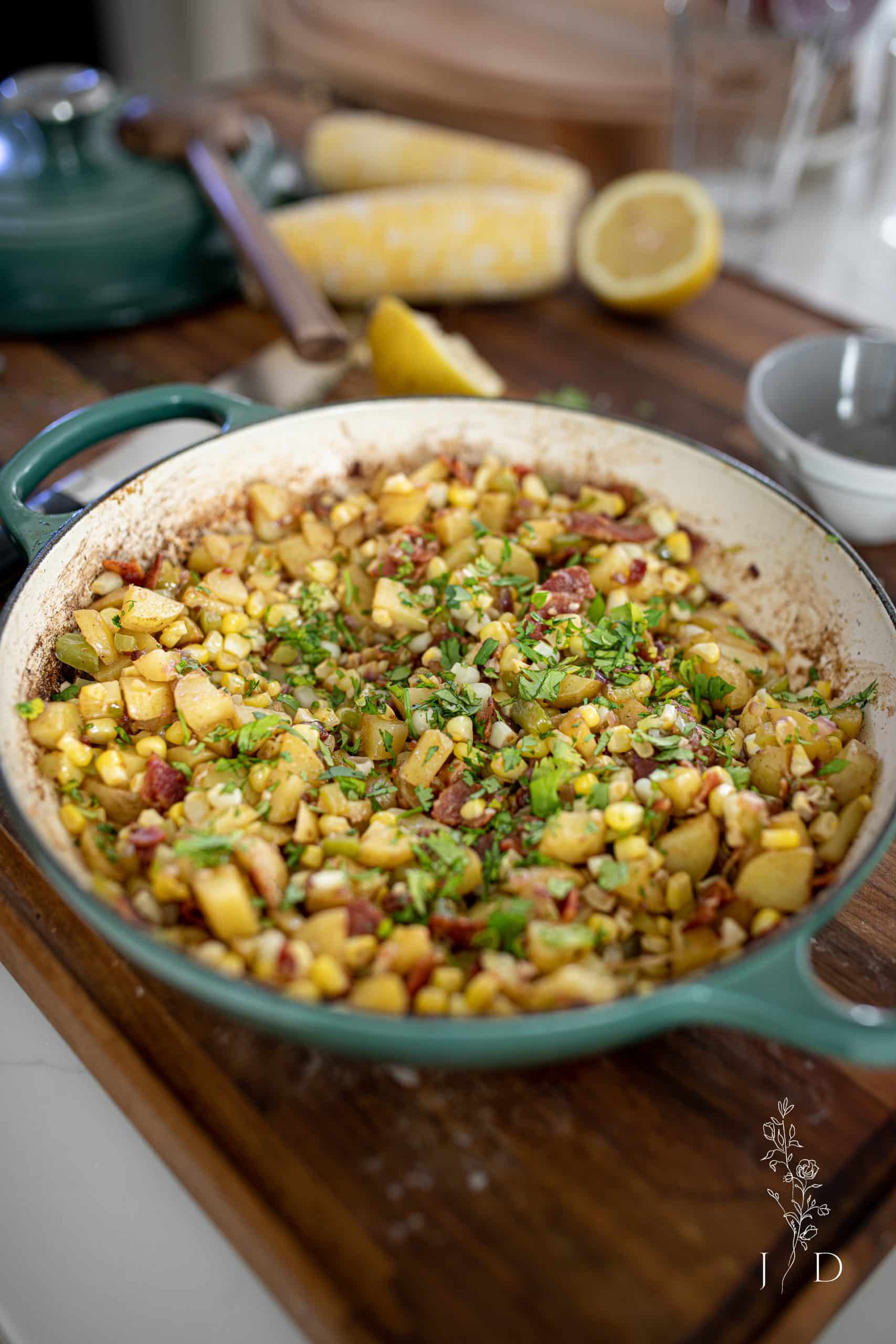 Remove from heat and add fresh lemon juice, cilantro, and salt and pepper to taste.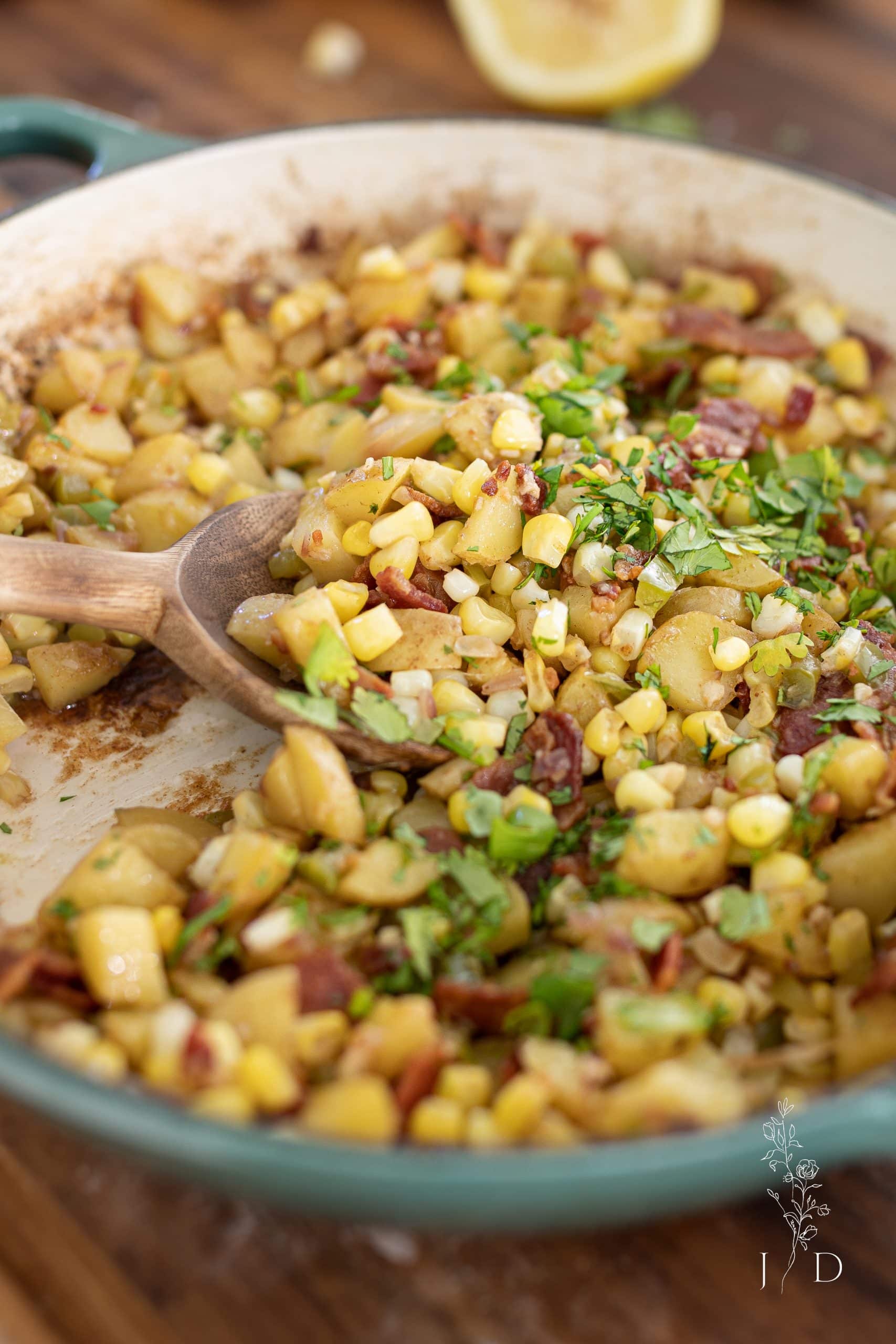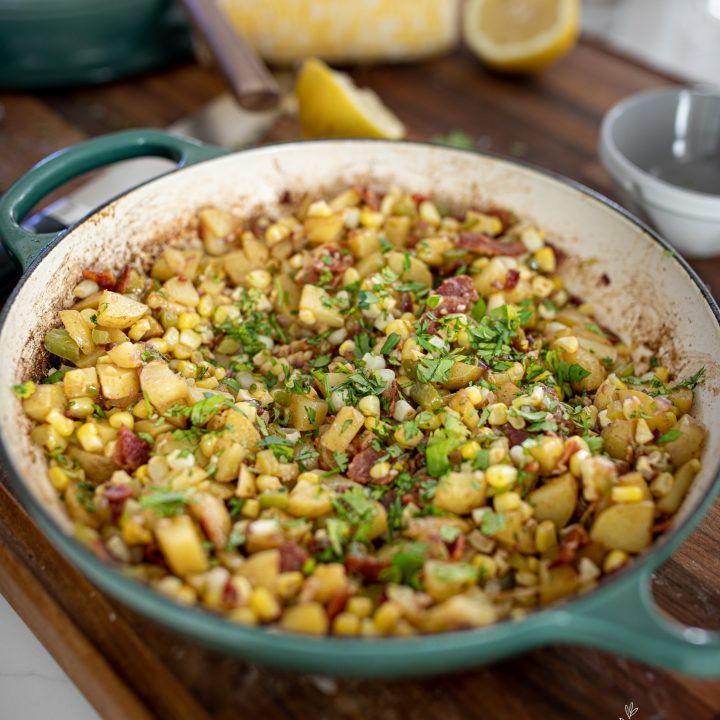 Sautéed Corn with Potatoes and Pepper
Perfect side dish for grilled chicken, fish or other meats! The use of potatoes makes this a nice and hearty side.
Ingredients
1 teaspoon unsalted butter
1 tablespoon extra virgin olive oil
1/2 cup chopped, uncooked bacon
1 cup small diced red onion
1 cup diced petite gold potatoes
1/2 cup diced green bell-pepper
1/2 tsp. kosher salt
2 cups of fresh corn
2 tsp. minced garlic
2 tbs. cilantro chopped
Fresh Pepper
Half fresh lemon
Instructions
Melt the butter and olive oil in a 10 inch skillet over medium heat. Add chopped bacon. Cook and stir until the bacon is brown around the edges. Transfer to plate lined with a paper towel.
Add the diced onions, potatoes, and bell peppers to the pan ( leave the bacon grease in the pan). Combine ingredients and medium heat for 1-2 minutes. Reduce the heat to low and cover. Stir to occasionally until onions, peppers, and potatoes are soft and tender. 7-10 minutes.
Uncover and increase the heat to medium. Add the corn, garlic, and salt. Saute` and scrape the bottom of the pan with a wooden spoon until the corn is tender. 5-7 minutes.
Remove the pan from the heat and add the cilantro. Fold in the bacon.
Toss with lemon juice, salt and pepper to taste.