Easy Homemade Apple Crisp Recipe Without Oats
This post is sponsored and may contain affiliate links, please read my disclosure policy.
If you're looking for a simple weeknight dessert to serve up, this apple crisp recipe is just for you. I took the shortcut and used canned apples but the taste is just the same! If you don't like oats in your apple crisp then you'll also love this recipe because it omits the oats leaving a streusel like top that is sure to melt in your mouth!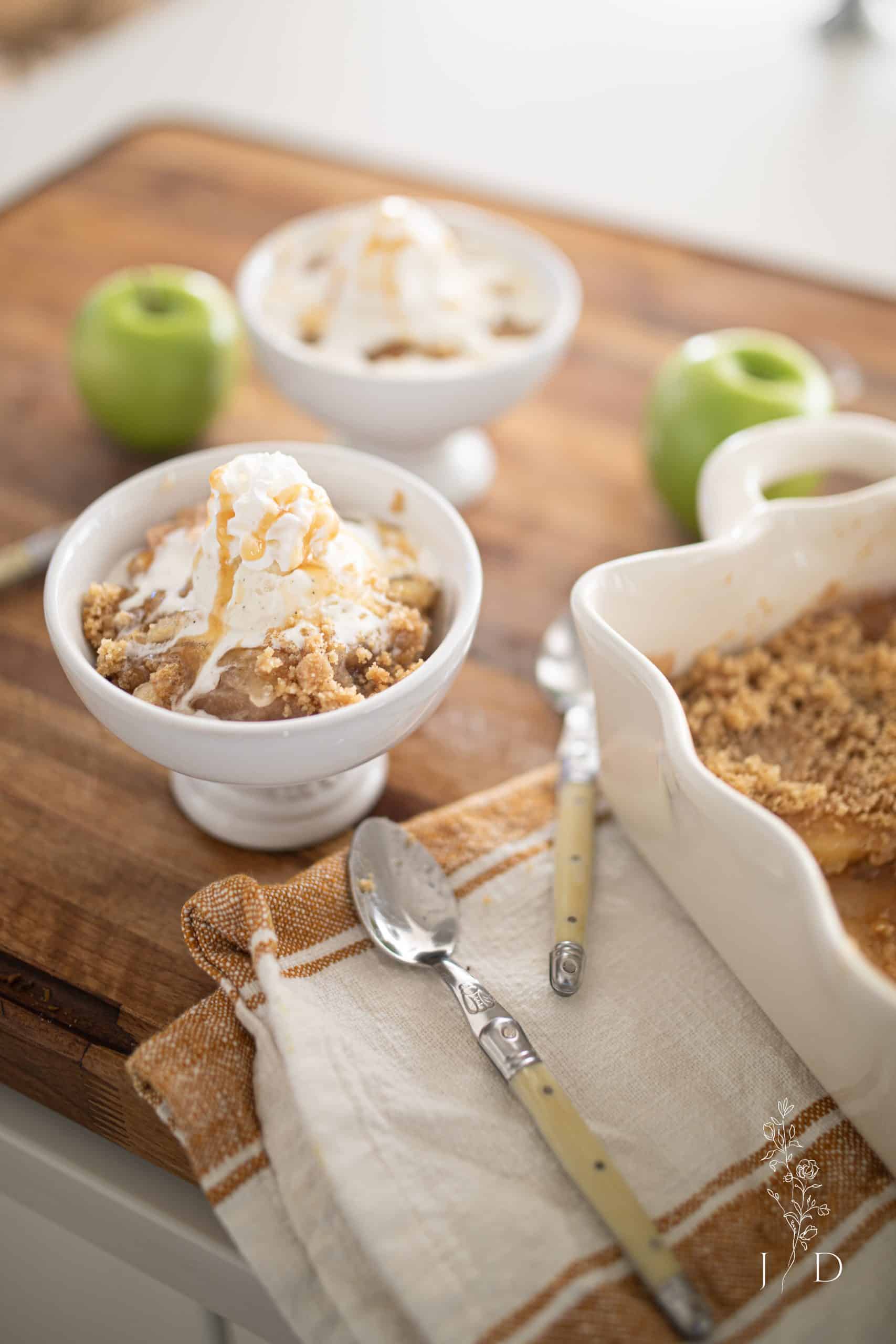 I like to think of apple crisp as sort of a shortcut to apple pie. Gives you a similar taste without all the fuss. You can make one big dish of this apple crisp or you can serve it up in cute little ramekins as well.
Be ready to fill the house with notes of apples and cinnamon! It will draw all the little kids, teens and even spouses out from those cozy spaces in the house!
Don't forget to top it off with a big scoop of vanilla ice cream and a drizzle or two of caramel sauce.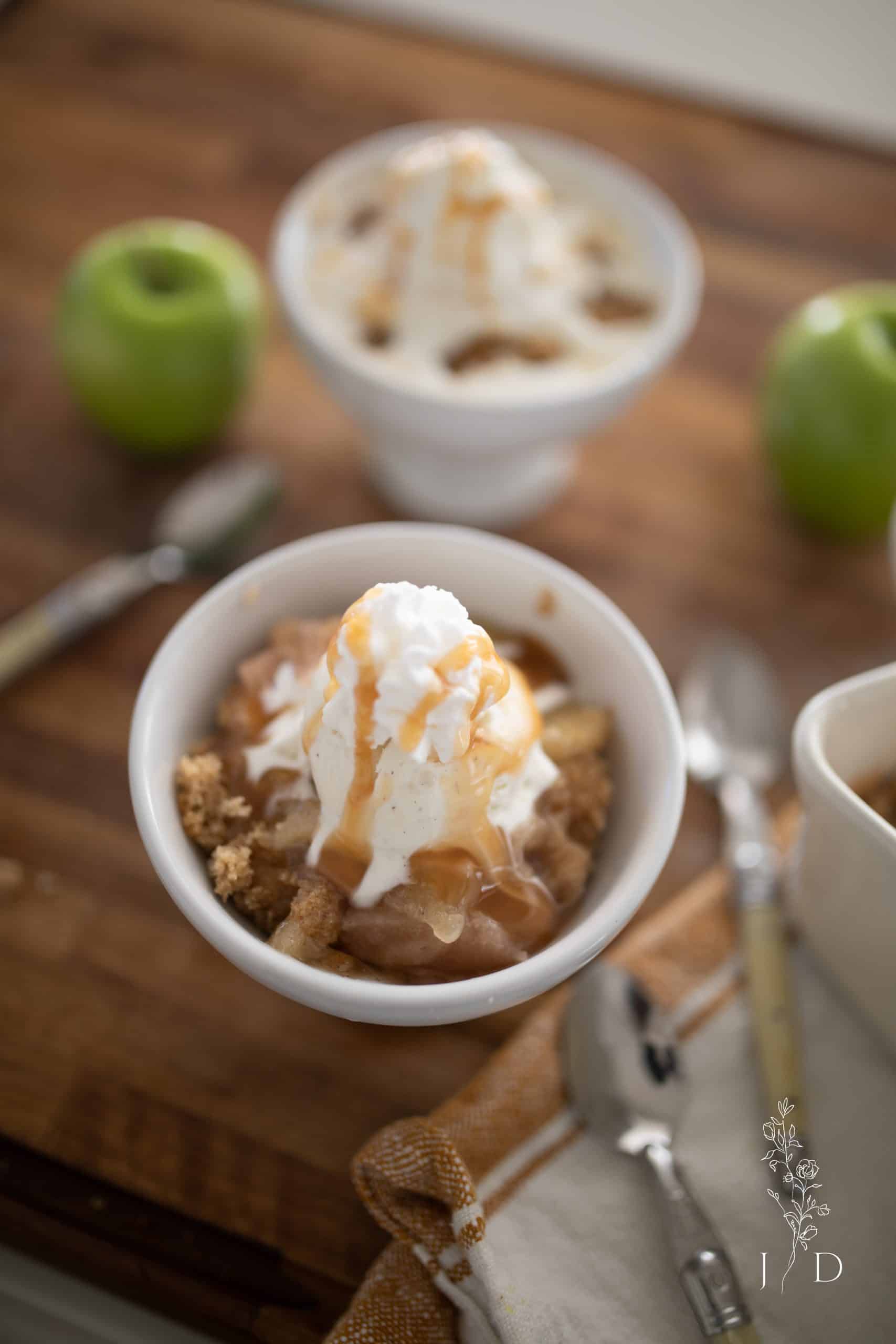 How to Make Apple Crisp without Oats ( Step by Step with Pictures)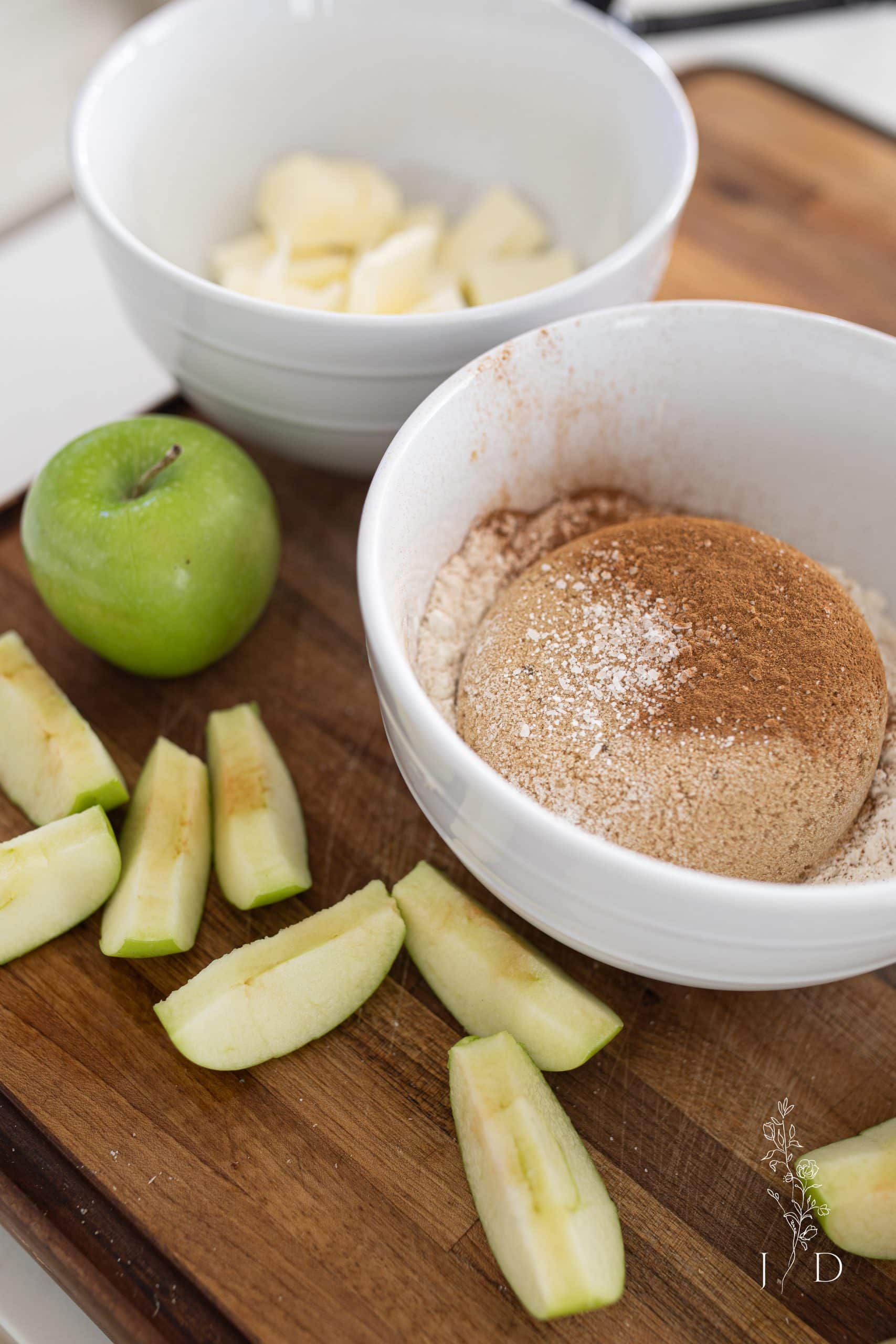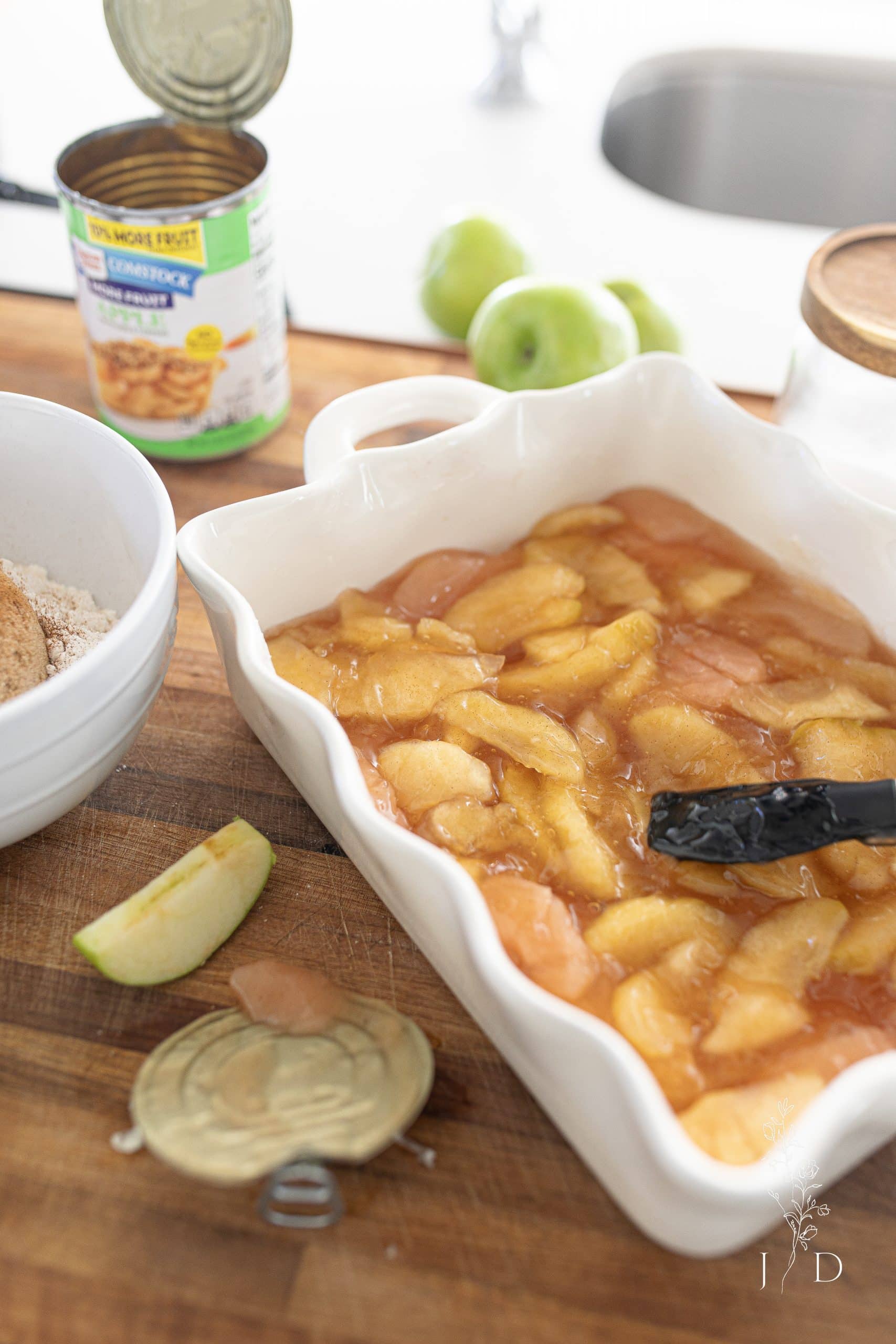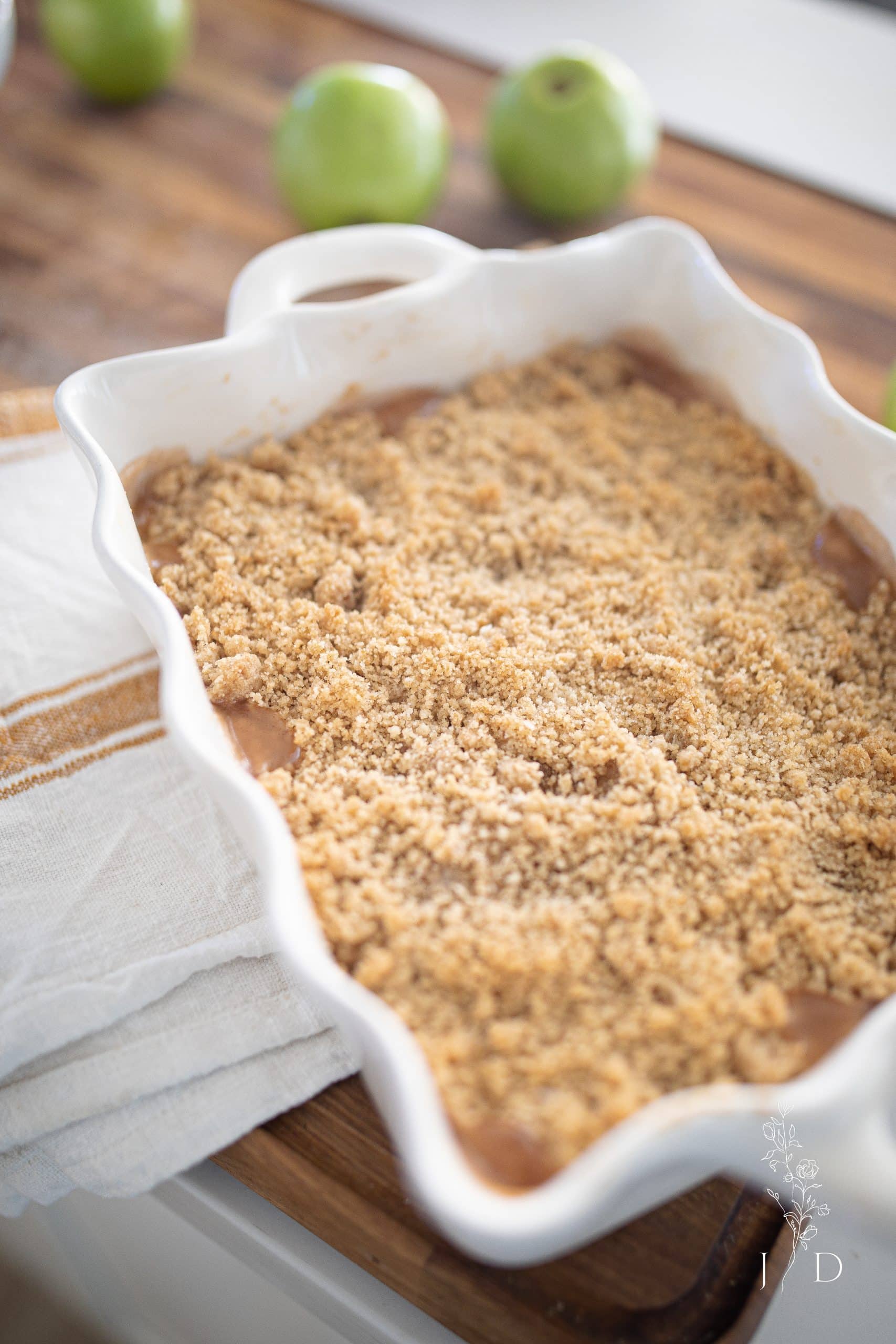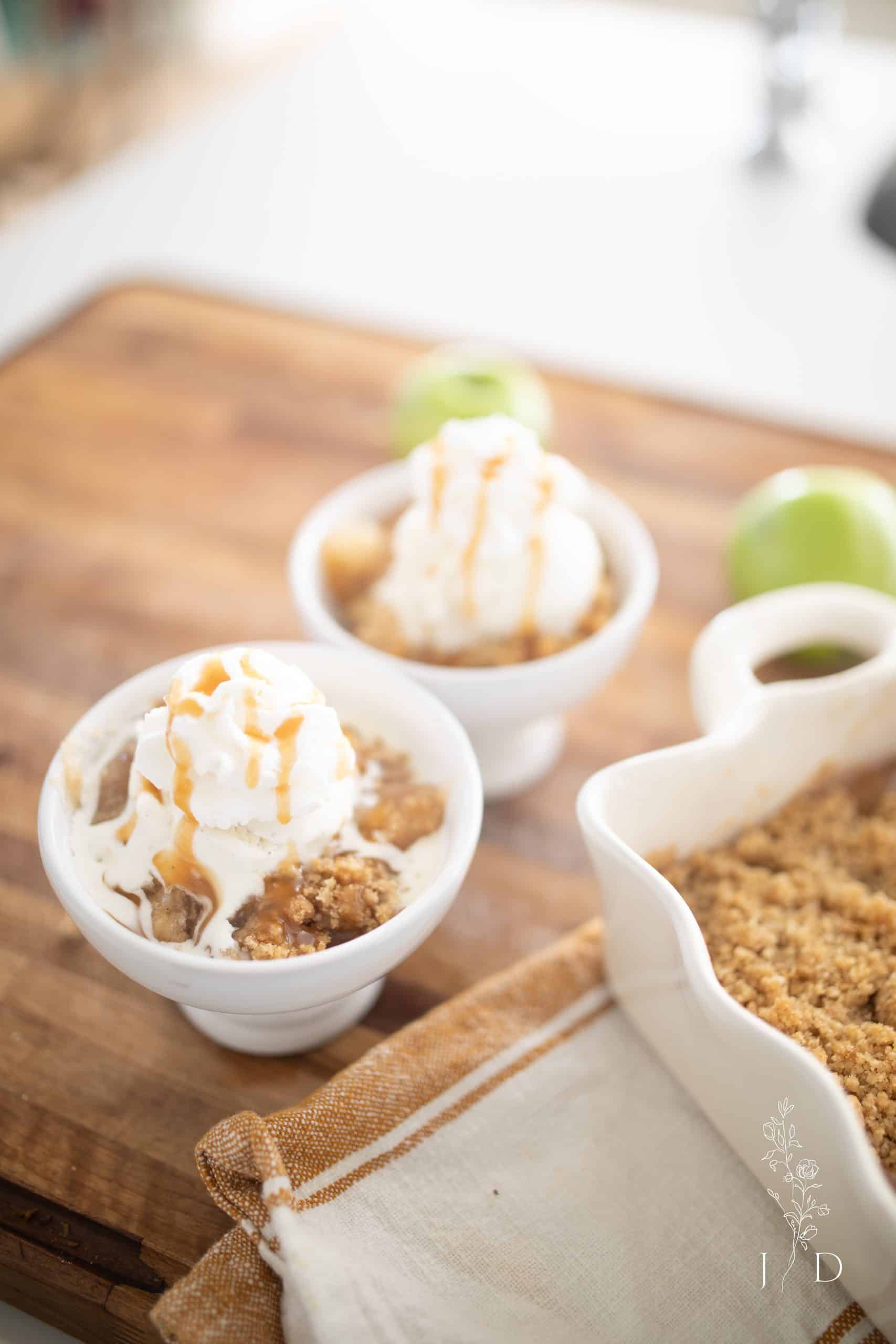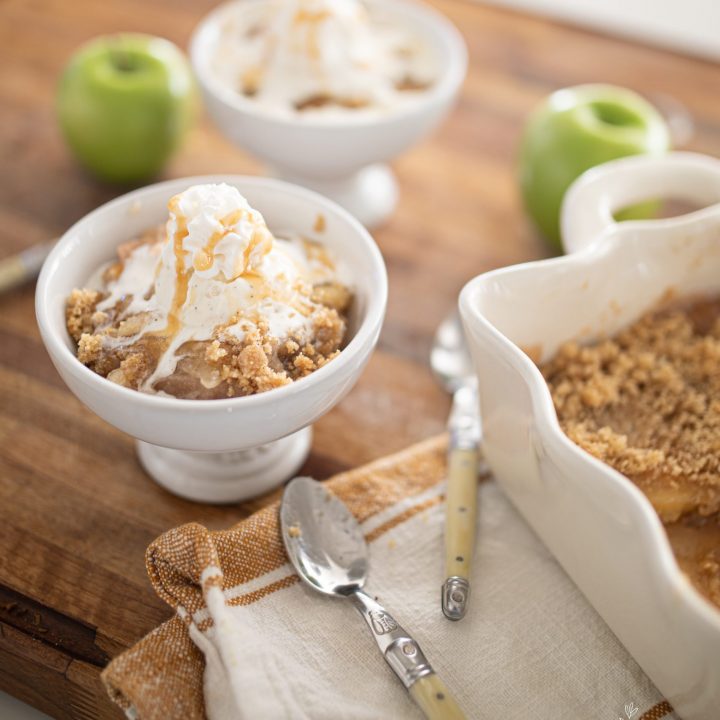 Easy Homemade Apple Crisp Recipe Without Oats
An easy week day desert for the family. Easier than apple pie and perfect for fall season.
Ingredients
2) 20oz. cans apple pie filling
1 teaspoon butter ( for bottom of dish)
1/2 cup cold butter cut into slices
1 cup of all-purpose flour
1 cup of brown sugar
1/2 teaspoon salt
1/2 teaspoon cinnamon
Toppings:
Vanilla Ice Cream
Caramel Sauce
Whipped Topping
Instructions
Butter a 13x9 dish. Add 2 cans of apple pie filling. Spread evenly.
In a food processor pulse together flour, brown sugar, butter, salt and cinnamon until mixture is course like wet sand.
Top the apples with the mixture.
Bake in oven at 350 degrees for 40-45 minutes
Cool for 15 minutes
Top with vanilla ice cream, whipped topping and caramel sauce.