Bedroom Art with Minted: Framed and Hung
This post is sponsored and may contain affiliate links, please read my disclosure policy.
So I finally picked out a piece of art for my master bedroom!!!
Last time we spoke about this I was going back and fourth between a few of them. When it came down to it. Reggie and I both LOVE the ocean. So the most natural fit for us was this beautiful print from Minted. It arrived and I was SO excited to see it and get it up! I knew it would be perfect for that spot and my vision was spot on! Rolling over to the ocean every morning ain't a bad view;0) We went with the largest size 60×44 because of the size of the wall. I didn't want to go a gallery wall but I thought this would be something I could love for a very long time.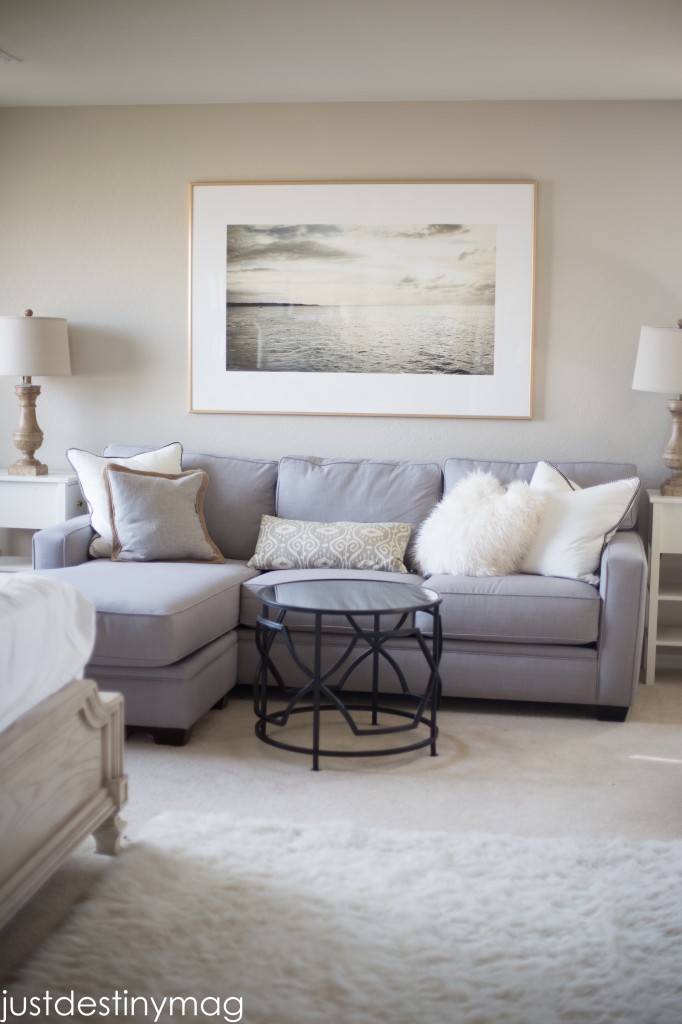 I've knew this needed professional framing because of the size so I went down to the framing department at Michaels. I've seen it a million times but never once made an order. The lady helping me was super friendly and really knew her frames. She also gave me multiple compliments on my print! She said the paper was nice and heavy and the quality of the photo was outstanding. She even brought in two colleagues to show them. #teamminted :0) I told them that was the least expensive one, I can't imagine what the premium paper feels like! So if your wondering what quality your going to be getting I can tell you this is the REAL stuff. Not photography paper. It's gorgeous.
I wanted something very simple the finish to be gold so we decided on this beauty with a heavy plexi glass which helped out with the price. Remember it was 60×44! HUGE! After everything was added up, I got sticker shocked!!! lol! I was like no way, NOOOO WAY!! Even after coupons it was well over the "number in my head." But she was SO awesome that she ended up knocking off a hefty amount by trimming my 44 to 40 and making it more even on all sides, which I loved. That little change made me feel a lot better about the purchase.
I just love it you guys. This is our first REAL piece of art in our home and we are both so happy with it!
You can see this print and more on this post, or at Minted.com.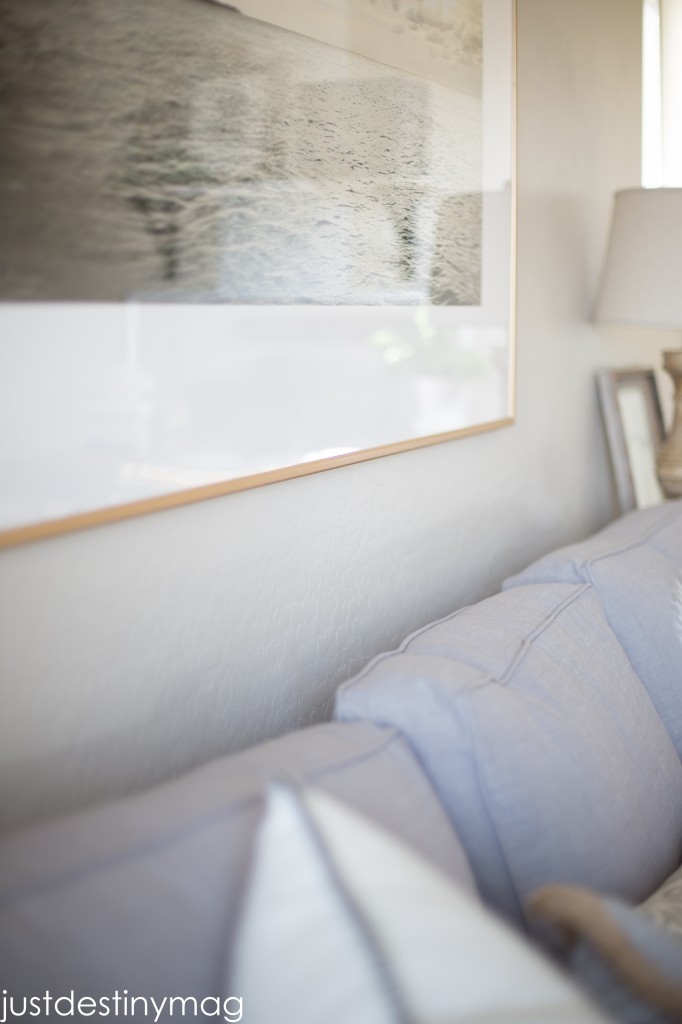 So I can check this off my big list of things to do for the master bedroom. Now I'm on the hunt for some beautiful drapes!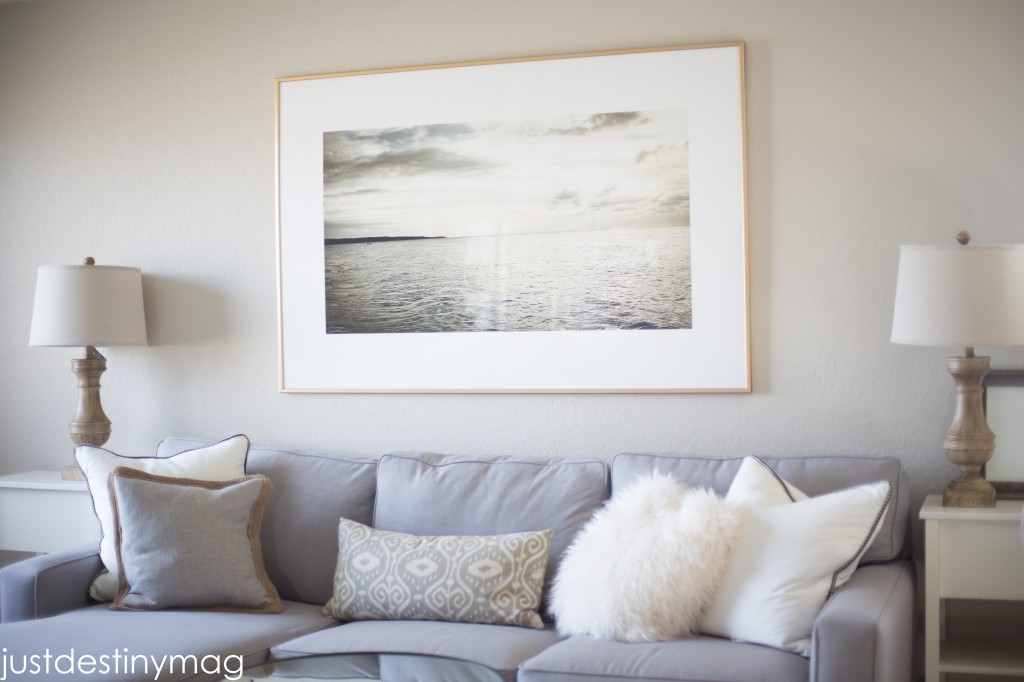 -wall color Sherwin Williams Accessible Beige
-sofa Living Spaces
-pillows Homegoods, Potterybarn, Living Spaces
-table and lamps- Homegoods
Just Destiny Mag is an affiliate of Minted.com. This posted is sponsored by Minted.