Last Minute Teacher Appreciation Gift Idea
This post is sponsored and may contain affiliate links, please read my disclosure policy.
Raise your hand last minute mom! You know who you are! Yep, totally spaced the entire teacher appreciation week and you have NO idea what to give, this might just save your week. Cause you don't want anyone to think you don't appreciate the teachers, right? Of course you do. This simple printable and bundt cake is a great last minute teacher appreciation gift idea because it dosent take to much time!
[line] We love you a BUNDTch Cake and Printable[line]
I absolutely love Nothing Bundt Cakes. They were apart of my favorite things party a few years ago and I love them just the same today. A new location just opened up by us so the family and I have made it our place for all our special occasions!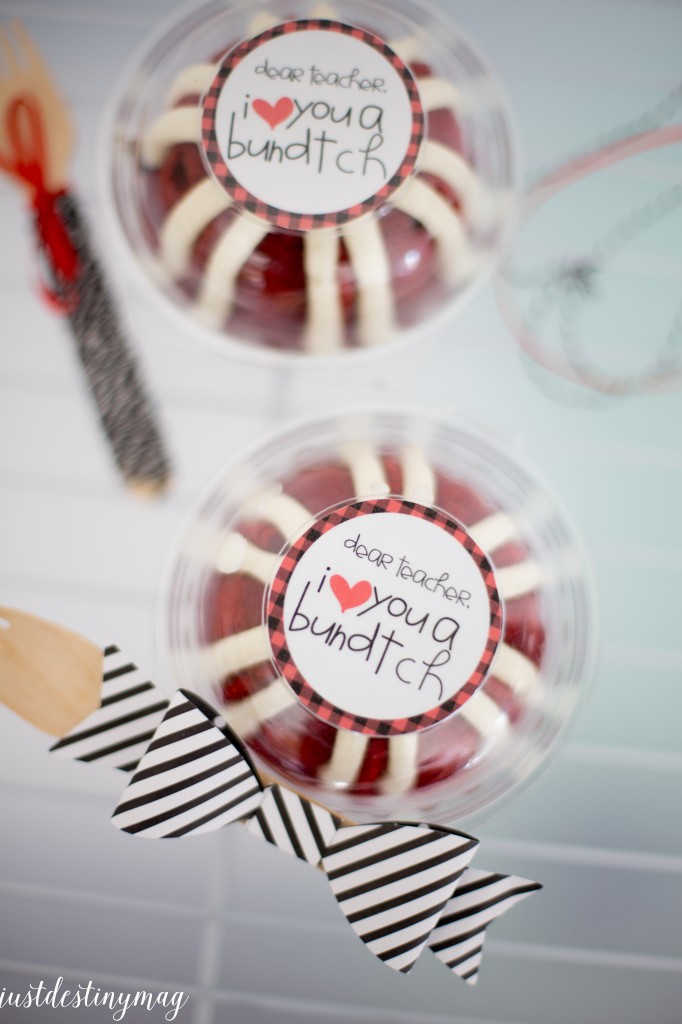 I actually had a very hard time deciding if I wanted to give these away to our teachers…lol. Once you get them in your home the temptation is REAL, ha!!

So here's what you will need to make these cuties…
♥ Bundt Cake Teacher Appreciation Printable
♥Scissors or circle cutter
♥Wooden Spoons
♥Adhesive ( glue dots and hot glue gun)
♥Embellishments
Paper Bows: Target
Twine and Ribbon:Michaels
1. Print the printable and cut out each circle as needed with scissors. Use a laminator to make the tags a little more durable!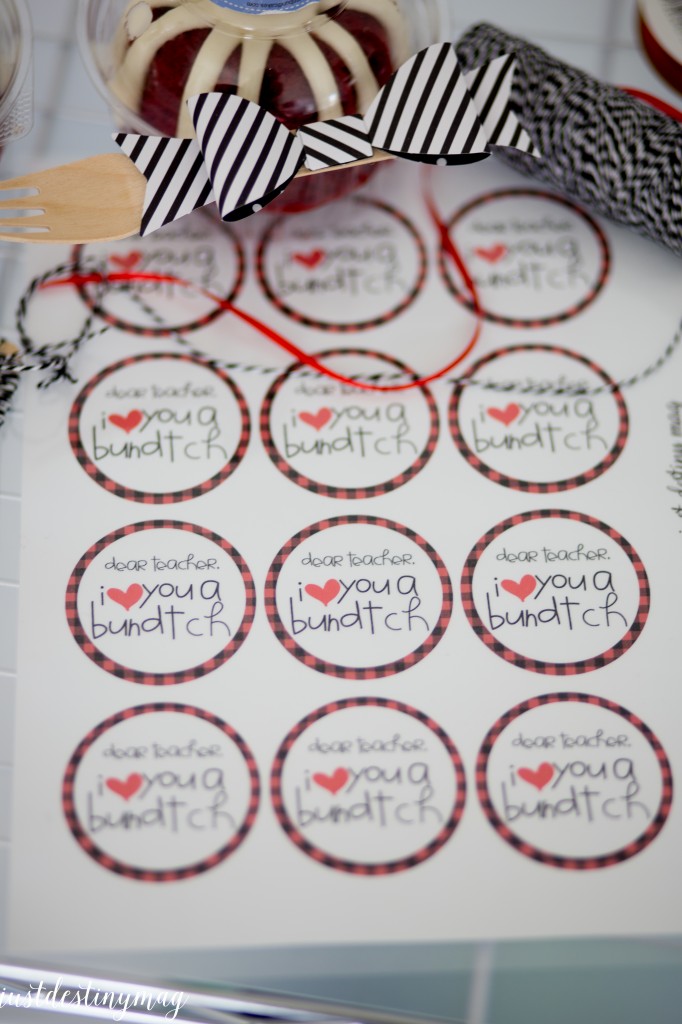 2. Glue the printable on top of the bundtlets container ( comes with the cake ) with a glue dot or hot glue.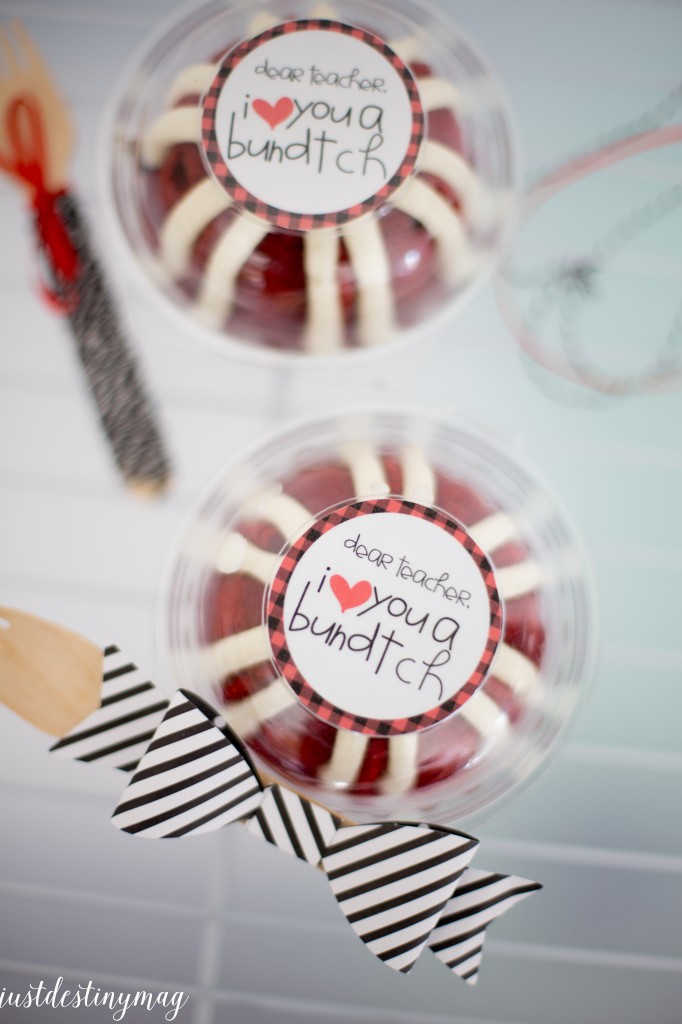 3. Take the wooden spoon and wrap it with twine using adhesive and top with it with a ribbon bow. Or you can top each spoon with a pre made paper bow.
4. Use the glue dots to attach the wooden spoon onto the lip of the bundtlet container.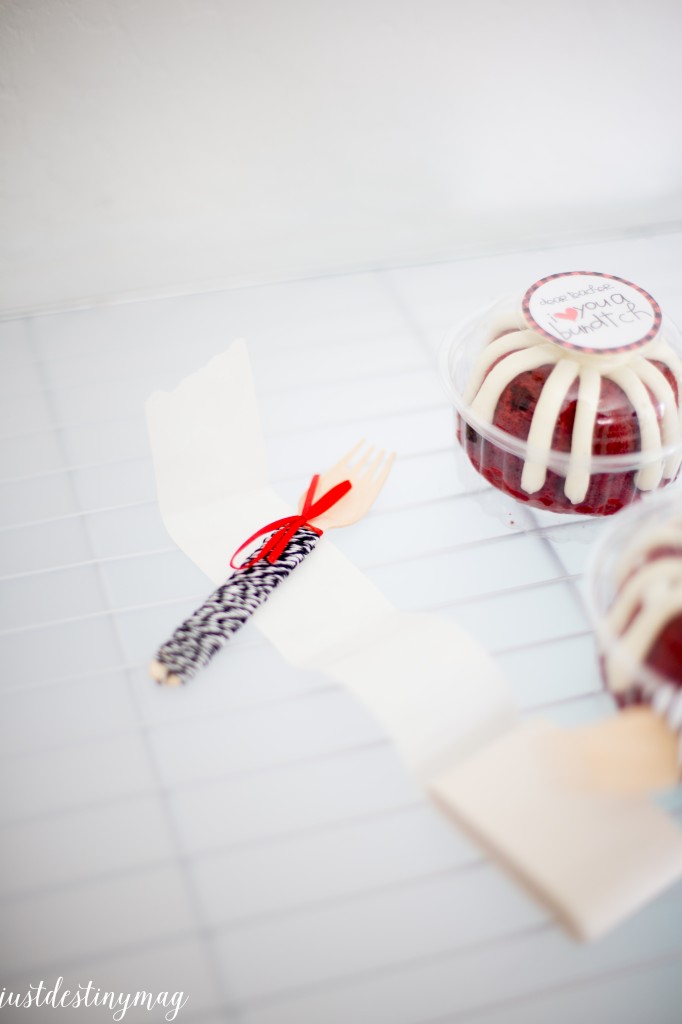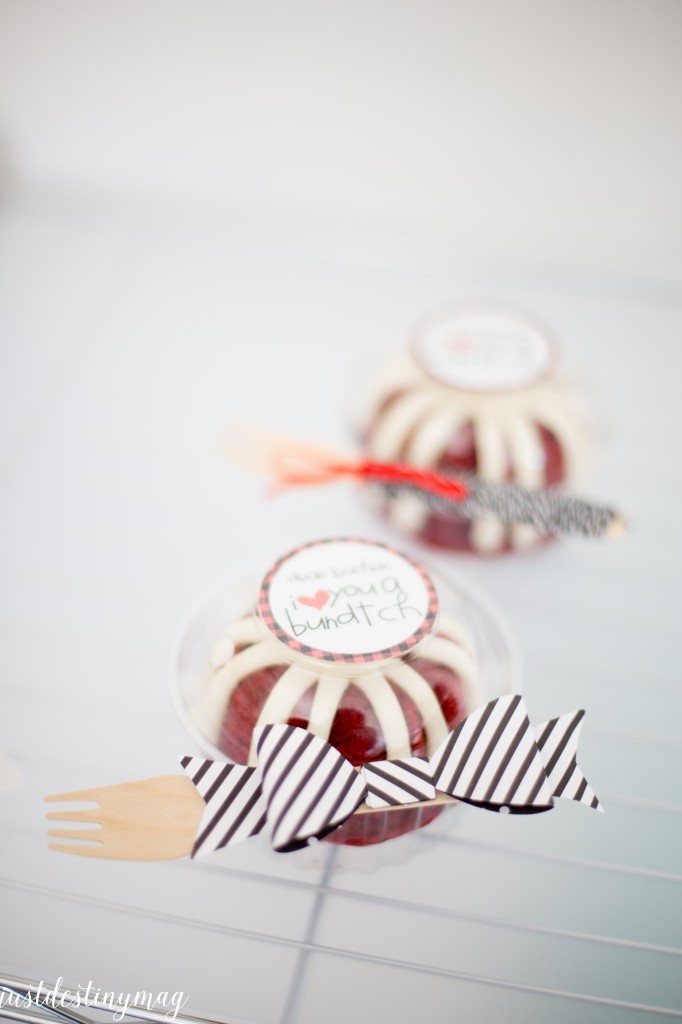 Gift to teachers and expect smiles of gratitude!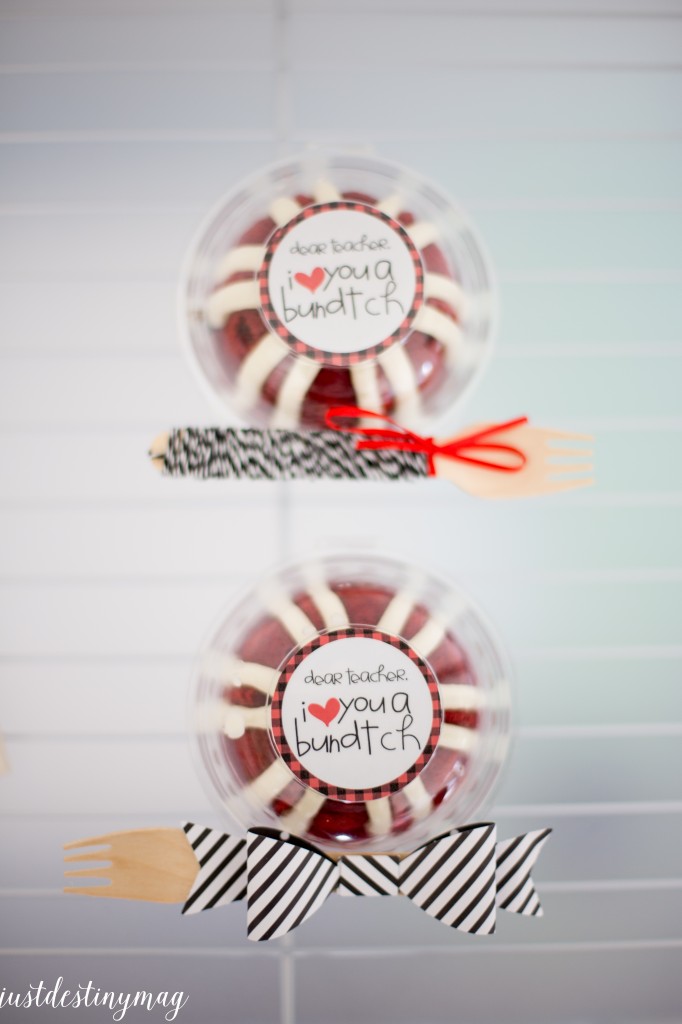 This post includes affiliate links for items I personally own!
See this fun Teacher Gift Idea too!