Arhaus Outdoor Dining Table: The Perfect Outdoor Fall Table Setting
This post is sponsored and may contain affiliate links, please read my disclosure policy.
If you're ready for fall entertaining then I have a beautiful table just for you! This gorgeous set up in in partnership with my friends at Arhaus! I've set up a dreamy space outdoors in our backyard to help you dream up your next outdoor dinner party and table setting.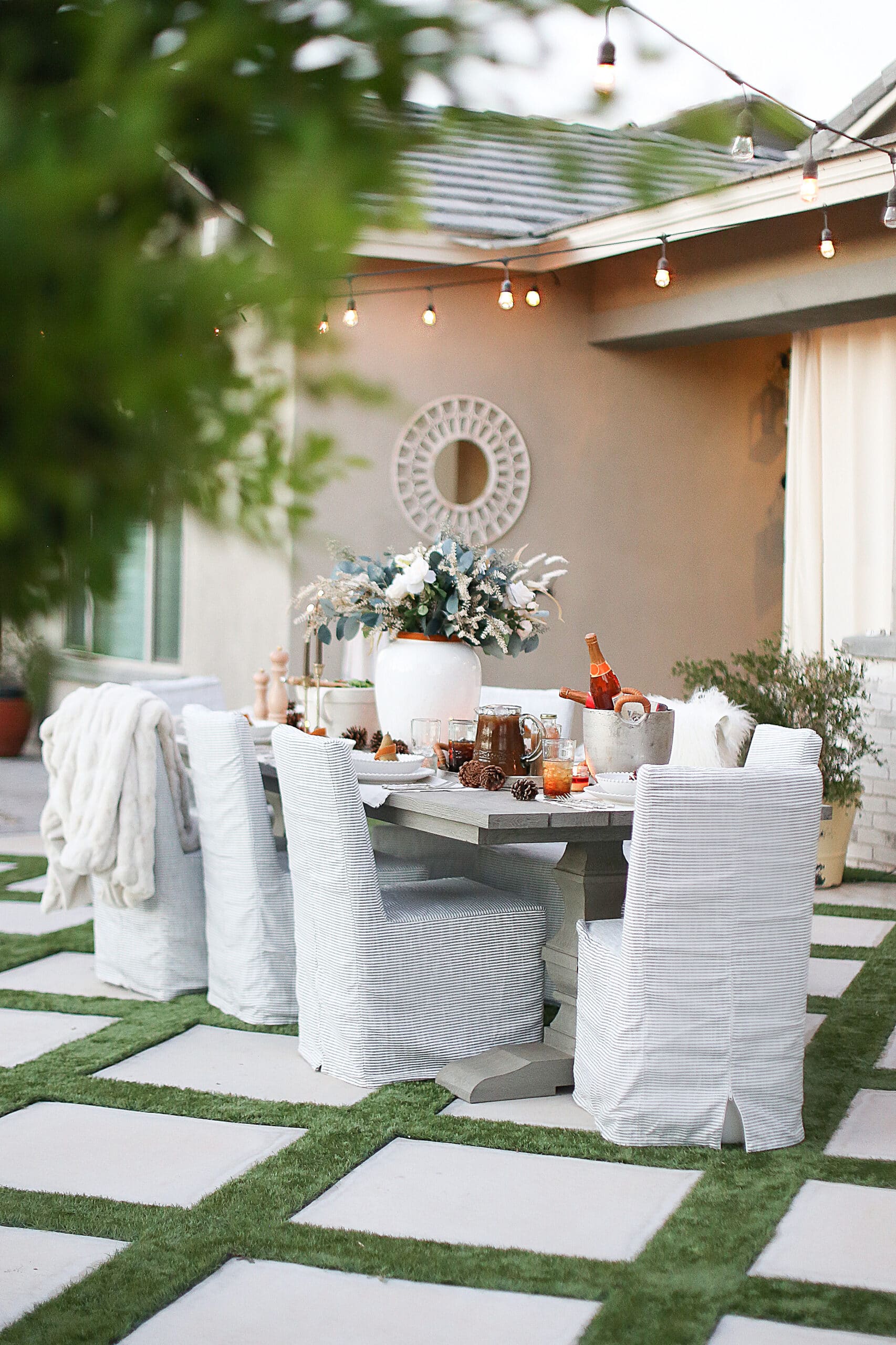 Outdoor Fall Table Setting: Start with a Centerpiece You Love
It could be flowers, candles or a group of pumpkins and pincones. No matter what you choose make sure your centerpiece is something you love and build off of that. You can choose you colors and textures all based off you your centerpiece.
This beauty started with the SANTORINI URN which as a beautiful heavy vase that can act like a centerpiece in this case or can even be used on the floor for a small tree. For $149 I think its one of the BEST buys at Arhaus besides their gorgeous velvet pillows. It's heavy and the texture is timeless and really makes a statement.
For the centerpiece I filled the vase with fall foliage from Michaels. The signature flower I chose were roses (which is a personal favorite of mine) along with some feathery pampas grass and seasonal eucalyptus.
The copper velvet orange ribbon is also a favorite. It screams fall and really ties the entire look together.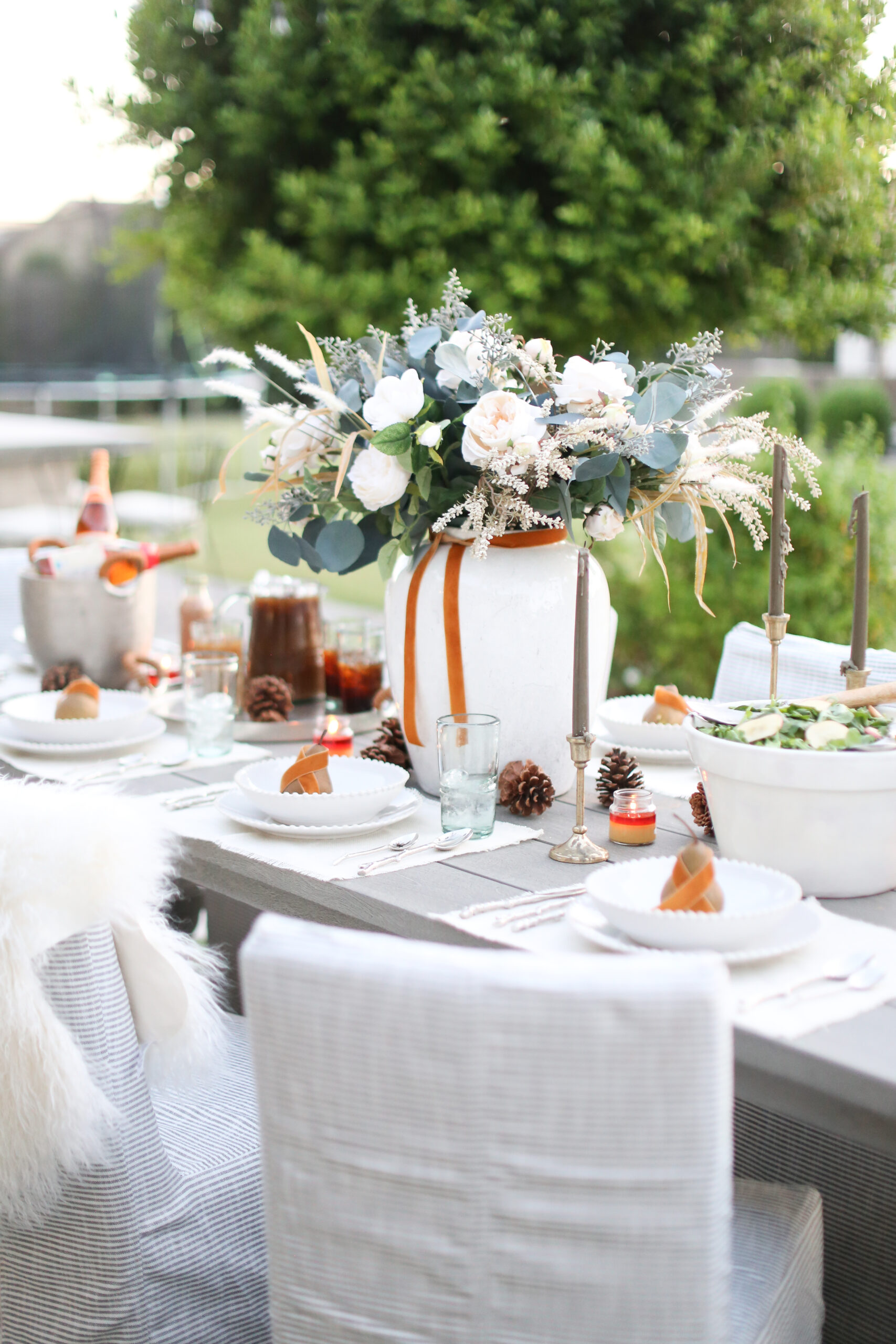 Place Setting: Textures and Seasonal Additions
For the place setting I used the creams from the roses and added that to a plain jute placemat. Then I stacked up the gorgeous beaded dinnerware from Arhaus on top. Everyday dinnerware is a favorite topic of mine but so is special occasion dinnerware too!
This will definitely be a staple for me as I build tablescapes throughout the season. The Avignon white dinner plates along with the bowls make the perfect companion to the twig flatware too. That detail! It's amazing right?
A favorite among my instagram friends was the pears wrapped in that gorgeous velvet ribbon. A elegant touch that elevates the entire table! You can find the placemats here for a great price!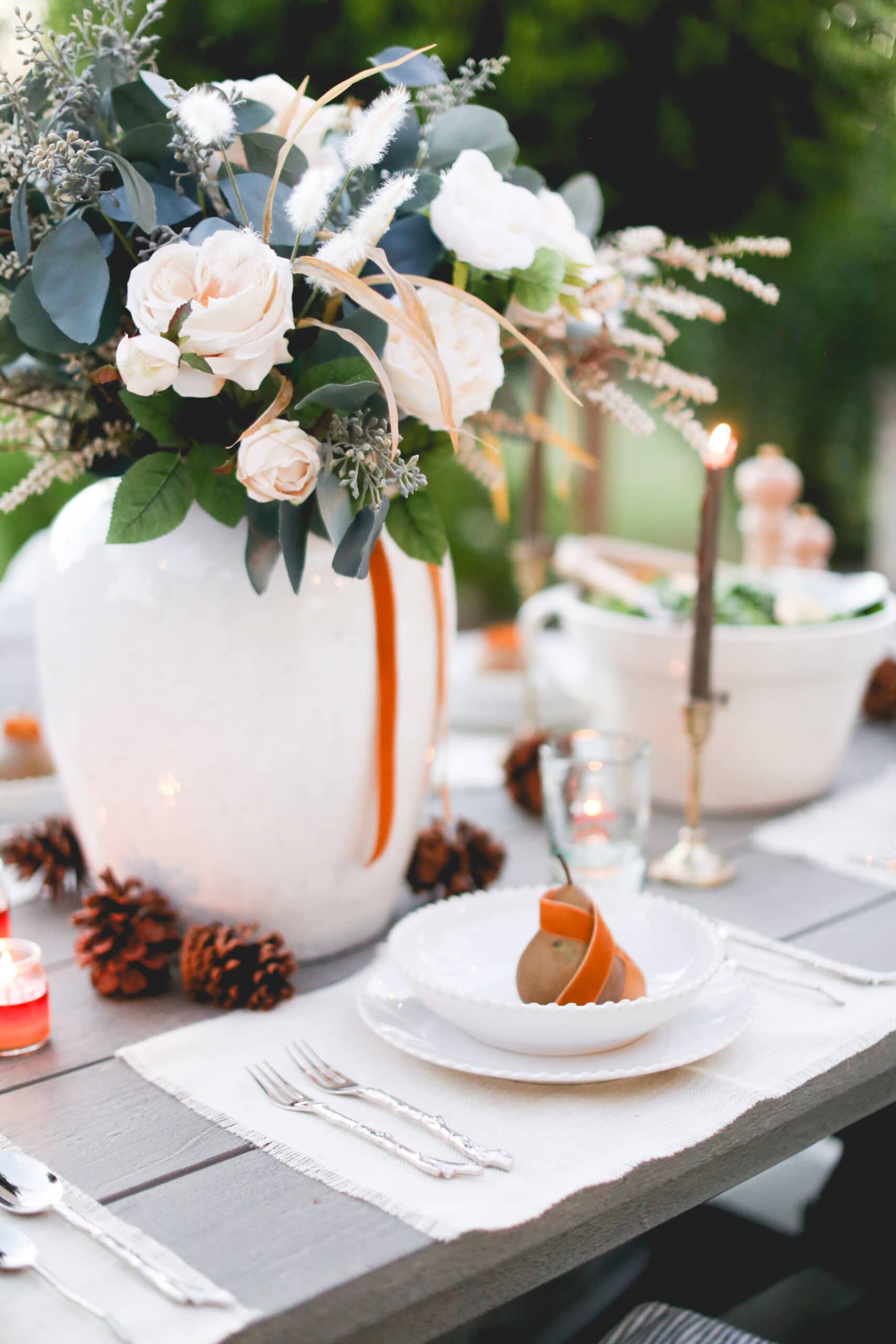 Dining Table and Chairs
If you're wanting to know more about the dining table and chairs then this is for you. The dining table is the Hampton Outdoor Table from Arhaus and the chairs are the Devon Outdoor Dining chairs with a custom black and white ticking slipcovers.
The table is 108 inches and fits 8 people comfortably. SO there's plenty of room to fit all your family and friends and dine under the stars and lights!
I do suggest keeping the table and the chairs covered when they aren't in use. Arhaus has custom covers just for that so no need to worry. This keeps things in the best condition and ready to use even after storms and hot summers.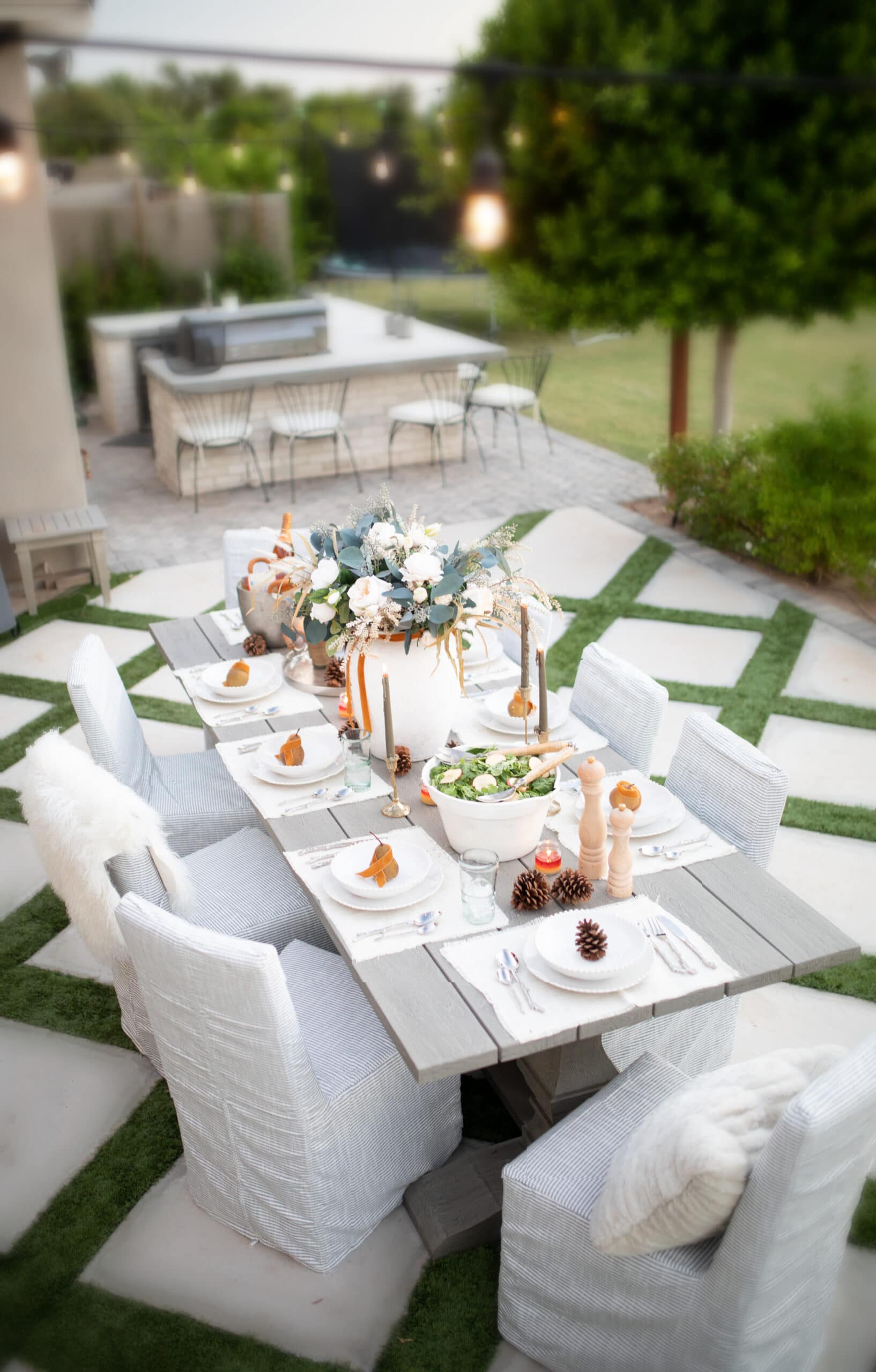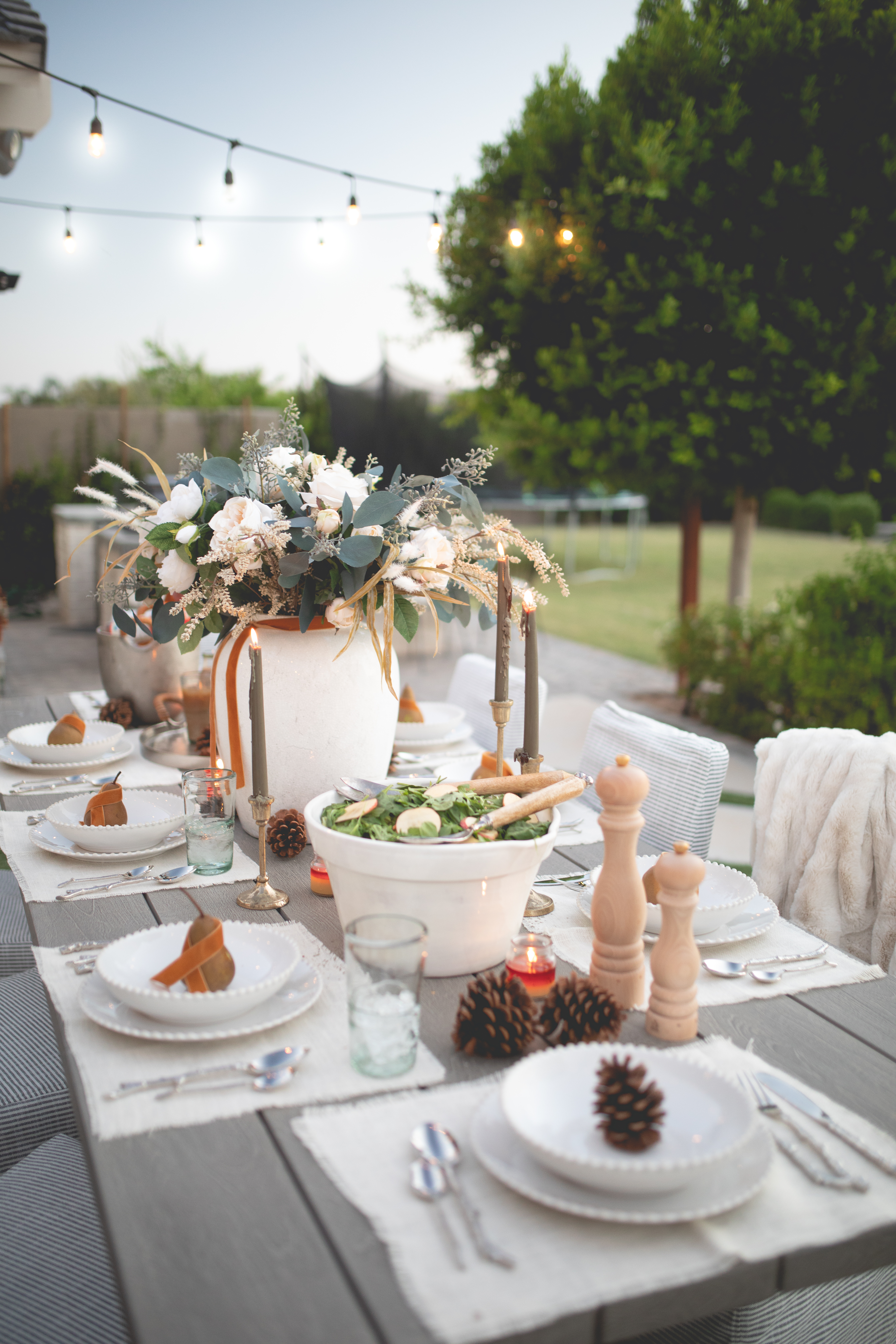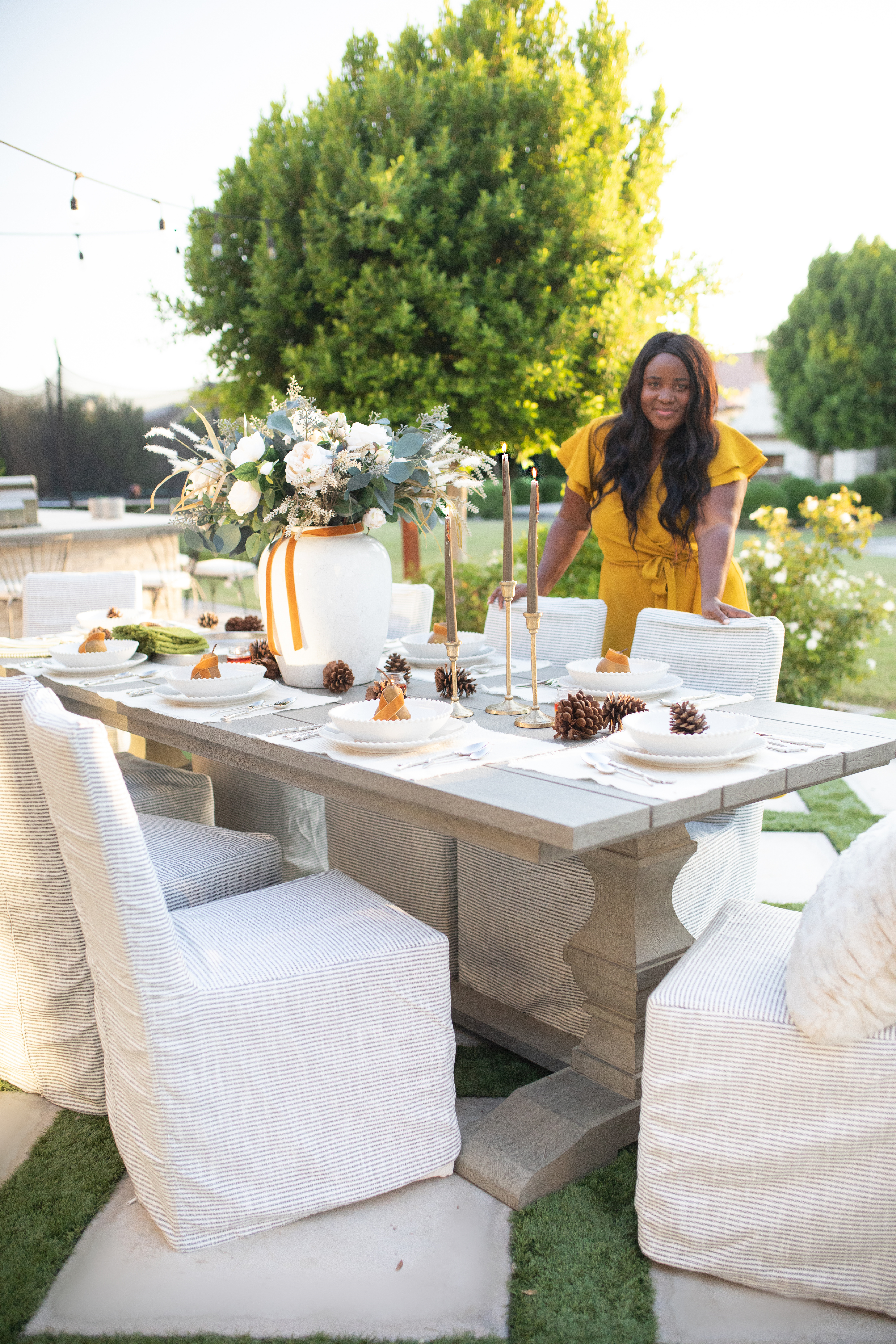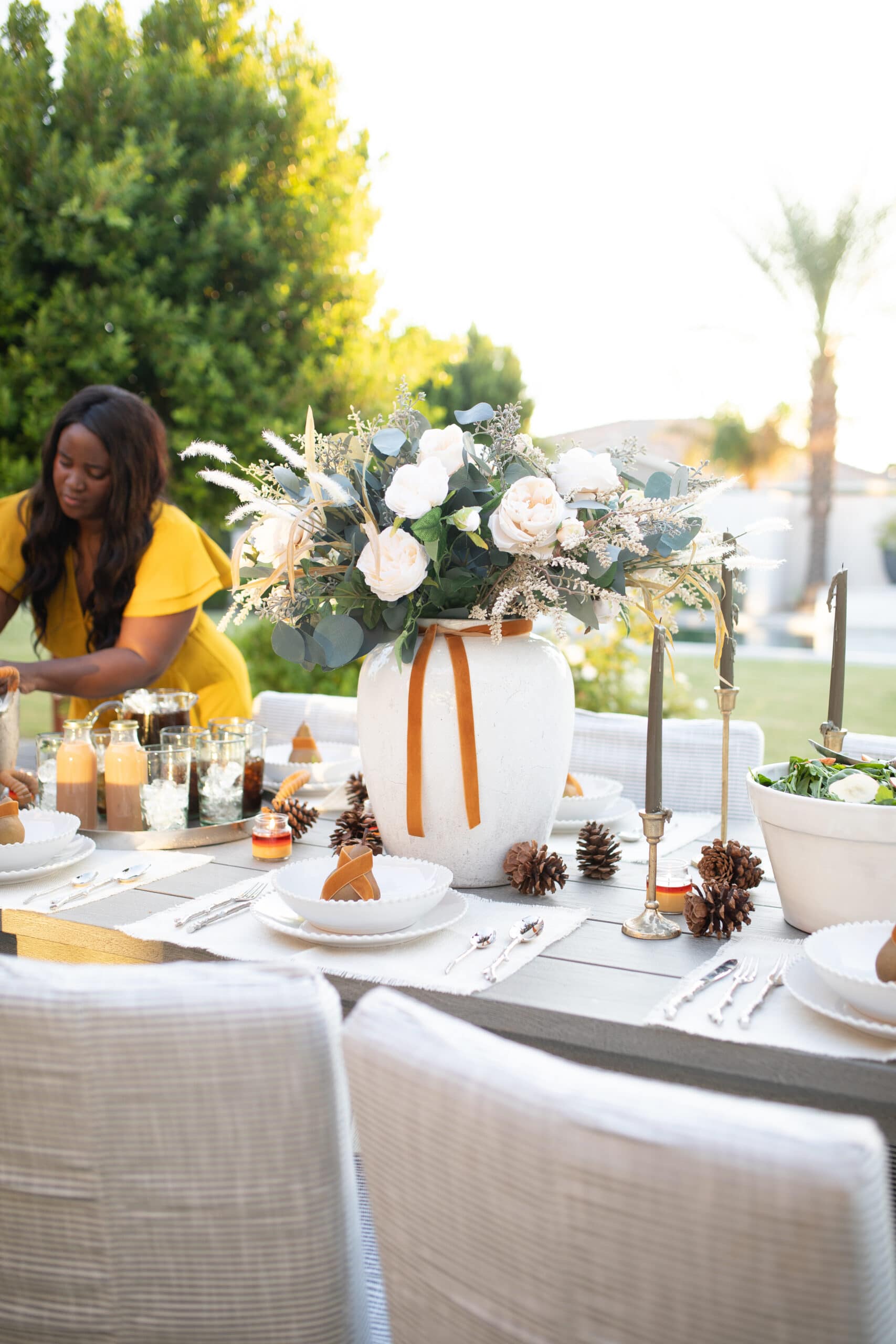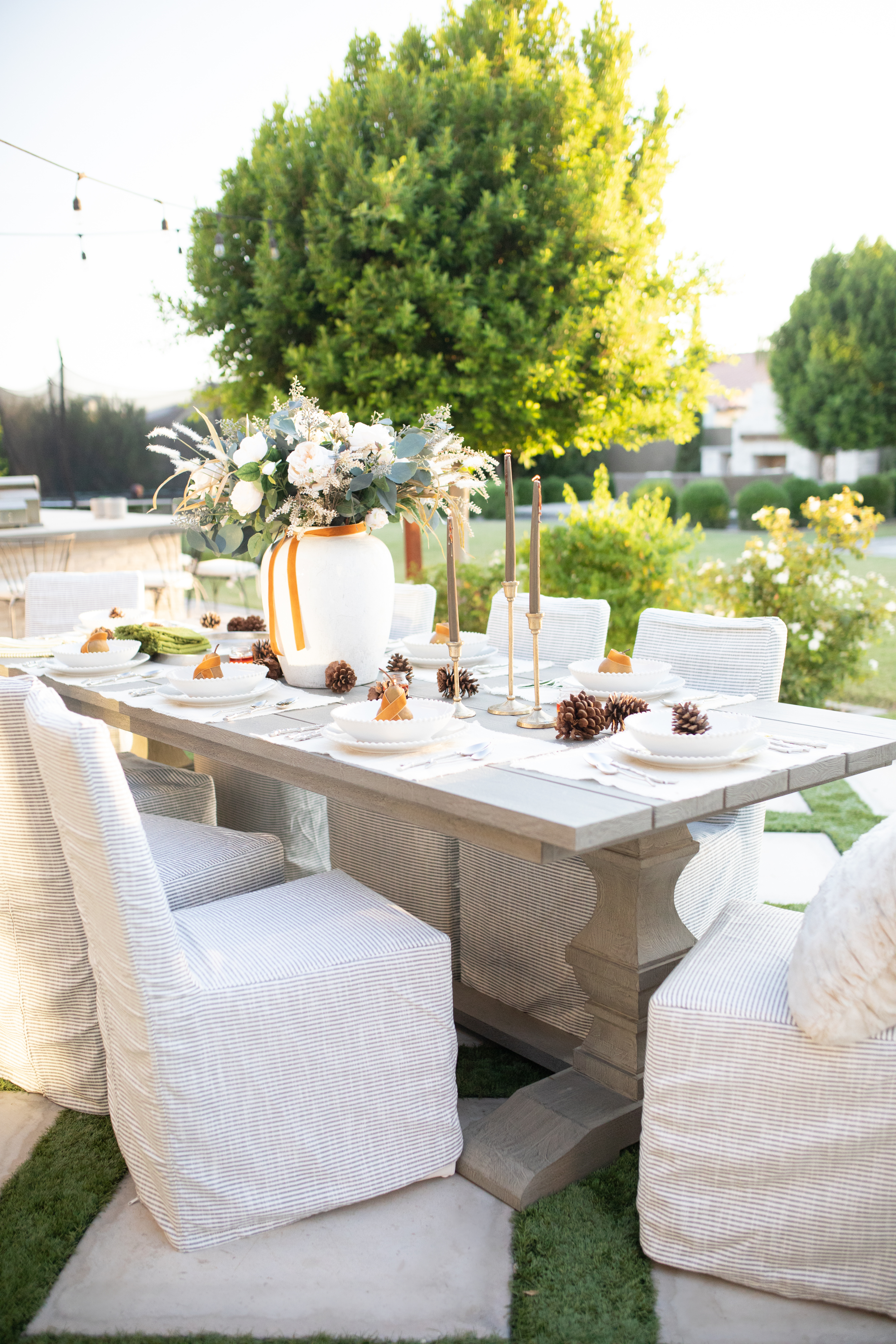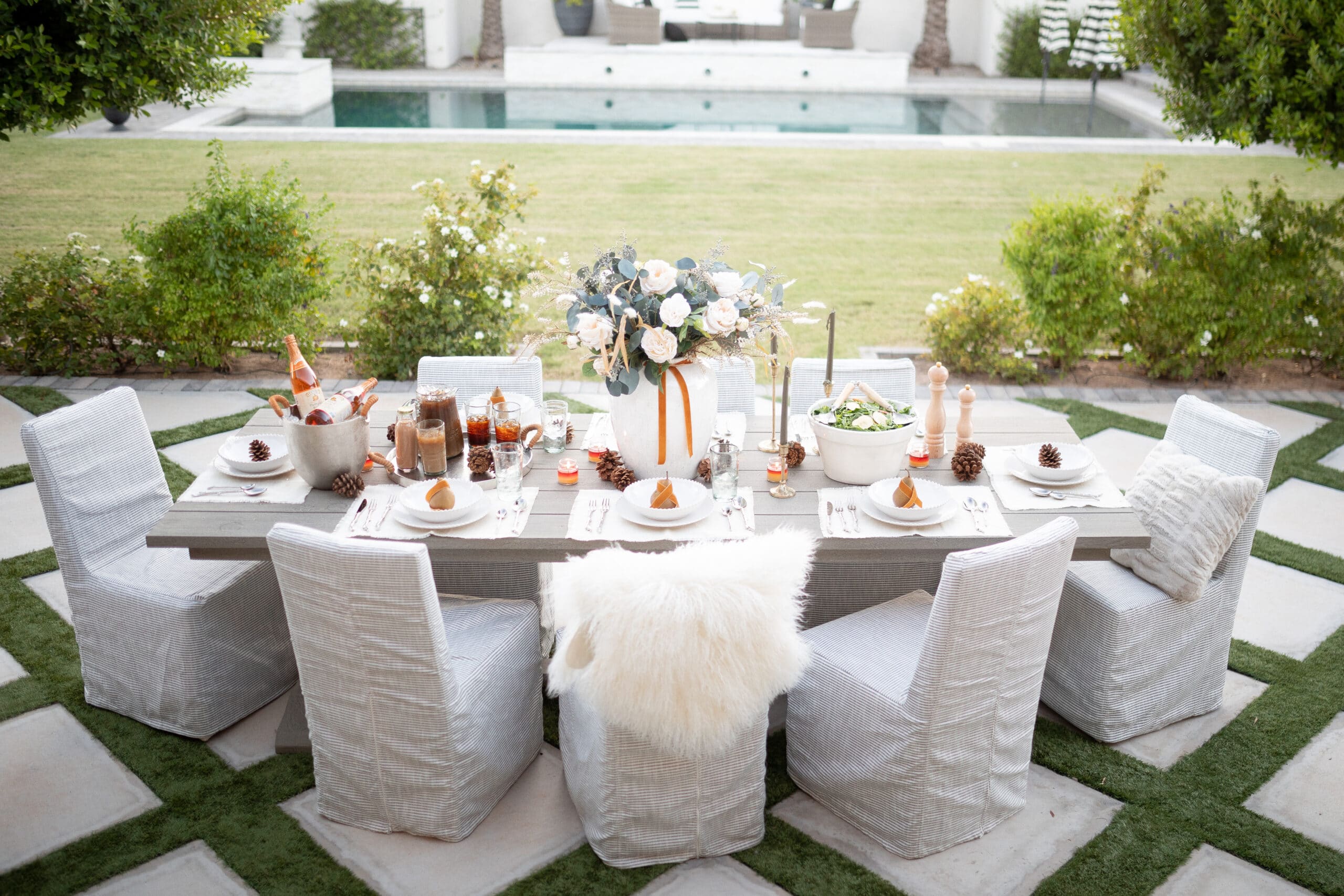 Ready to recreate this look? Shop all my favorites for this look below!