Since I started cooking for my family 14 years ago I've been collecting staple recipes that I can go to season after season. There was a brief time we were I was just cooking for two. There were also seasons where I was making baby food, mashing up my own food just to give little babies a sweet taste of table food. Now that the kids are getting older I've settled on a few recipes that I absolutely love and some that I always meant to add into the rotation but got too busy to try. I grew up on Chicken Pot Pie, the one from Marie Calendars was something I remember vividly enjoying after a long practice in the gym or on the track field. So naturally I wanted to introduce my kids to the taste of a good ole Chicken Pot Pie!
This homemade recipe takes little effort and on those cold days, it's right on time. Warming up the body in all it's healthy warmness! You can adapted the recipe as you wish my adding vegetables that your spouse and kids enjoy. The combinations are really endless! Corn, potatoes and green beans are just some of the veggies you can add or even subtract from this recipe adapted from All Recipes!
When we tested this recipe in the kitchen we agreed that the celery seed really gives it that pot pie flavor, so what ever you do, don't skip that secret ingredient!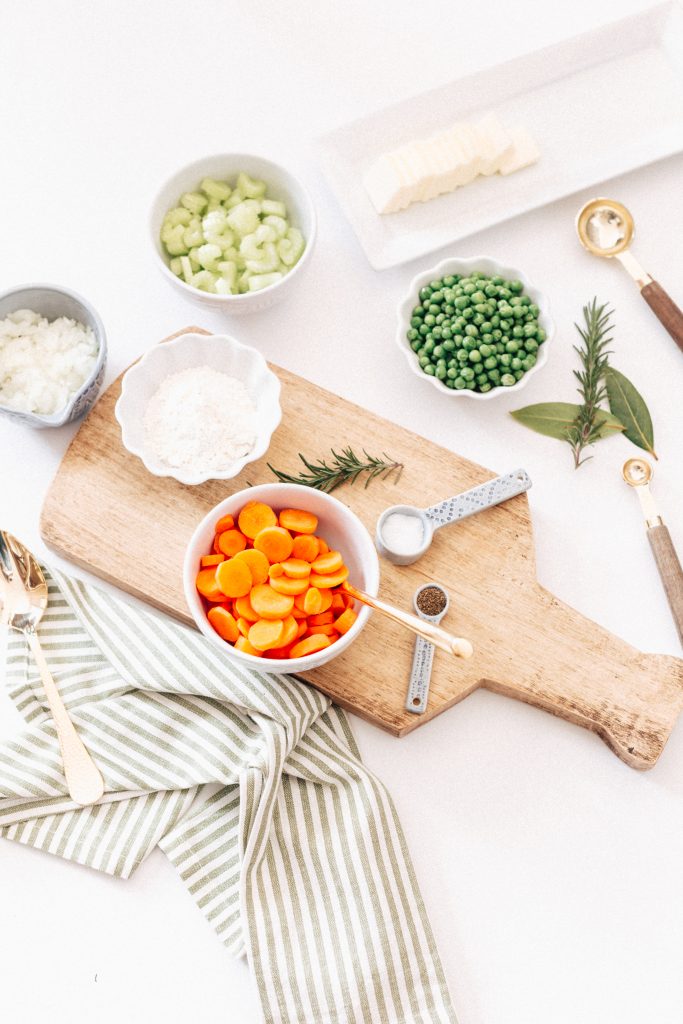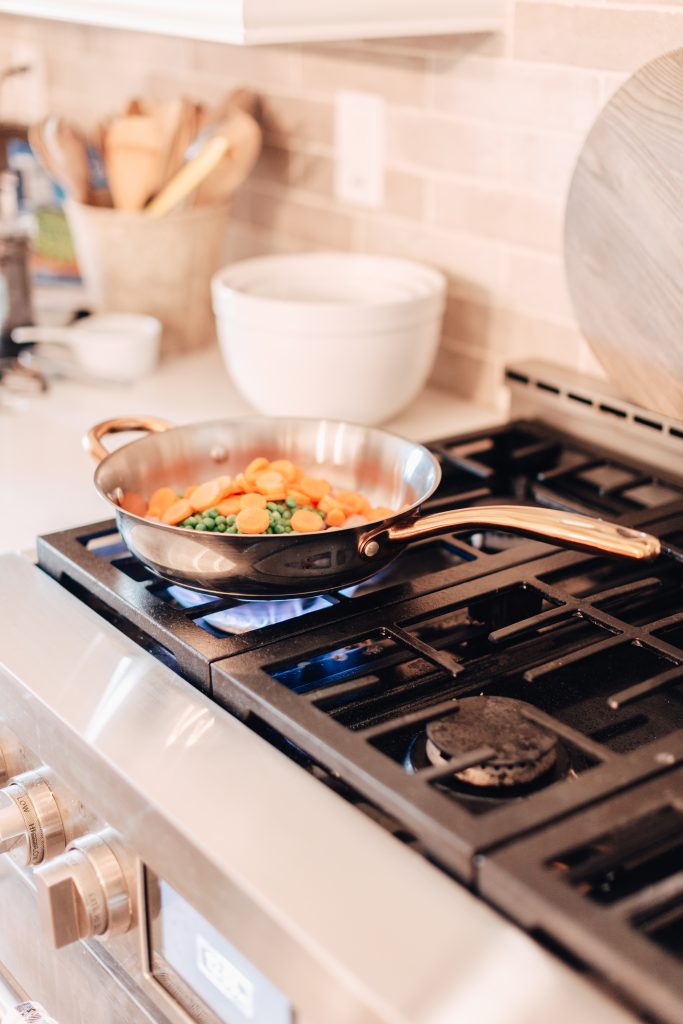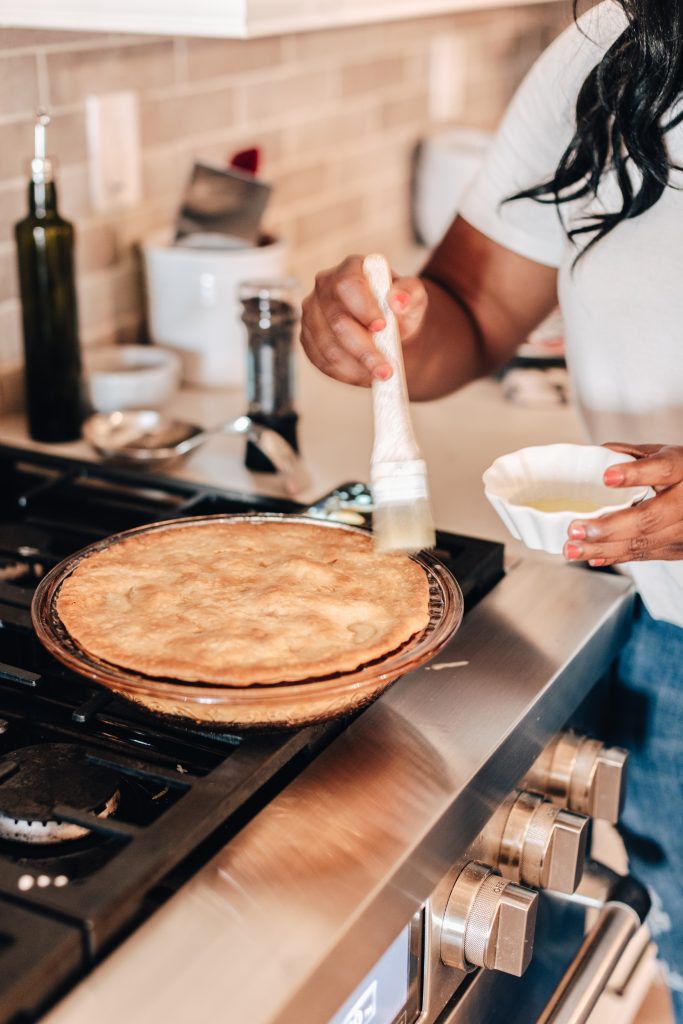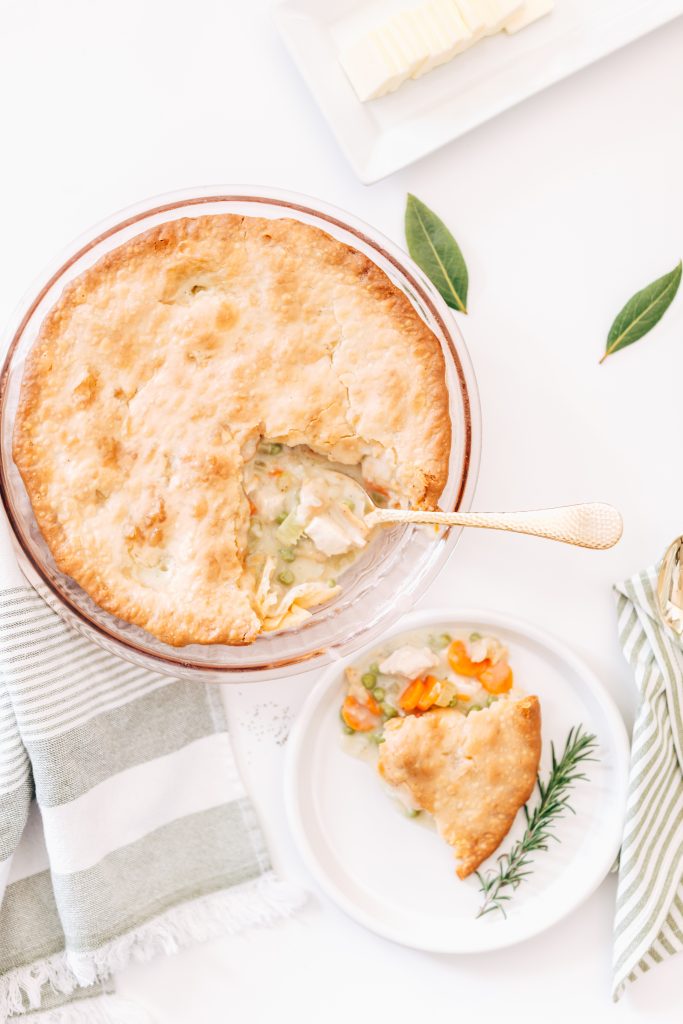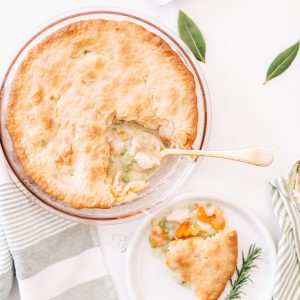 Print Recipe
Homemade Chicken Pot Pie
Ingredients
1

pound

skinless

boneless chicken breast halves - cubed

1

cup

sliced carrots

1

cup

frozen green peas

1/2

cup

sliced celery

1/3

cup

butter

1/3

cup

chopped onion

1/3

cup

all-purpose flour

1/2

teaspoon

salt

1/4

teaspoon

black pepper

1/4

teaspoon

celery seed

1 3/4

cups

chicken broth

2/3

cup

milk

2

9 inch unbaked pie crusts

2

tbsp

melted butter
Instructions
Preheat oven to 425 degrees

In a saucepan, combine chicken, carrots, peas, and celery. Add water to cover and boil for 15 minutes. Remove from heat, drain and set aside.

In another saucepan over medium heat, cook onions in butter until soft and translucent. Stir in flour, salt, pepper, and celery seed. Slowly stir in chicken broth and milk. Simmer over medium-low heat until thick. Remove from heat and set aside.

Place the chicken mixture in bottom pie crust. Pour hot liquid mixture over. Cover with top crust, seal edges, and cut away excess dough. Make several small slits in the top to allow steam to escape.

Bake in the preheated oven for 30 to 35 minutes, or until pastry is golden brown and filling is bubbly. Brush the melted butter over the pie for extra flavor and color. Cool for 10-15 minutes before serving. Enjoy!
1