Chicken Recipes: Grilled Cilantro Lime Chicken Thighs
This post is sponsored and may contain affiliate links, please read my disclosure policy.
This chicken recipe is one of my favorites to make on the weekend when we decided to turn on the grill. The flavors are INCREDIBLE and have a full on party in your mouth. Hello Grilled Cilantro Lime Chicken Thighs!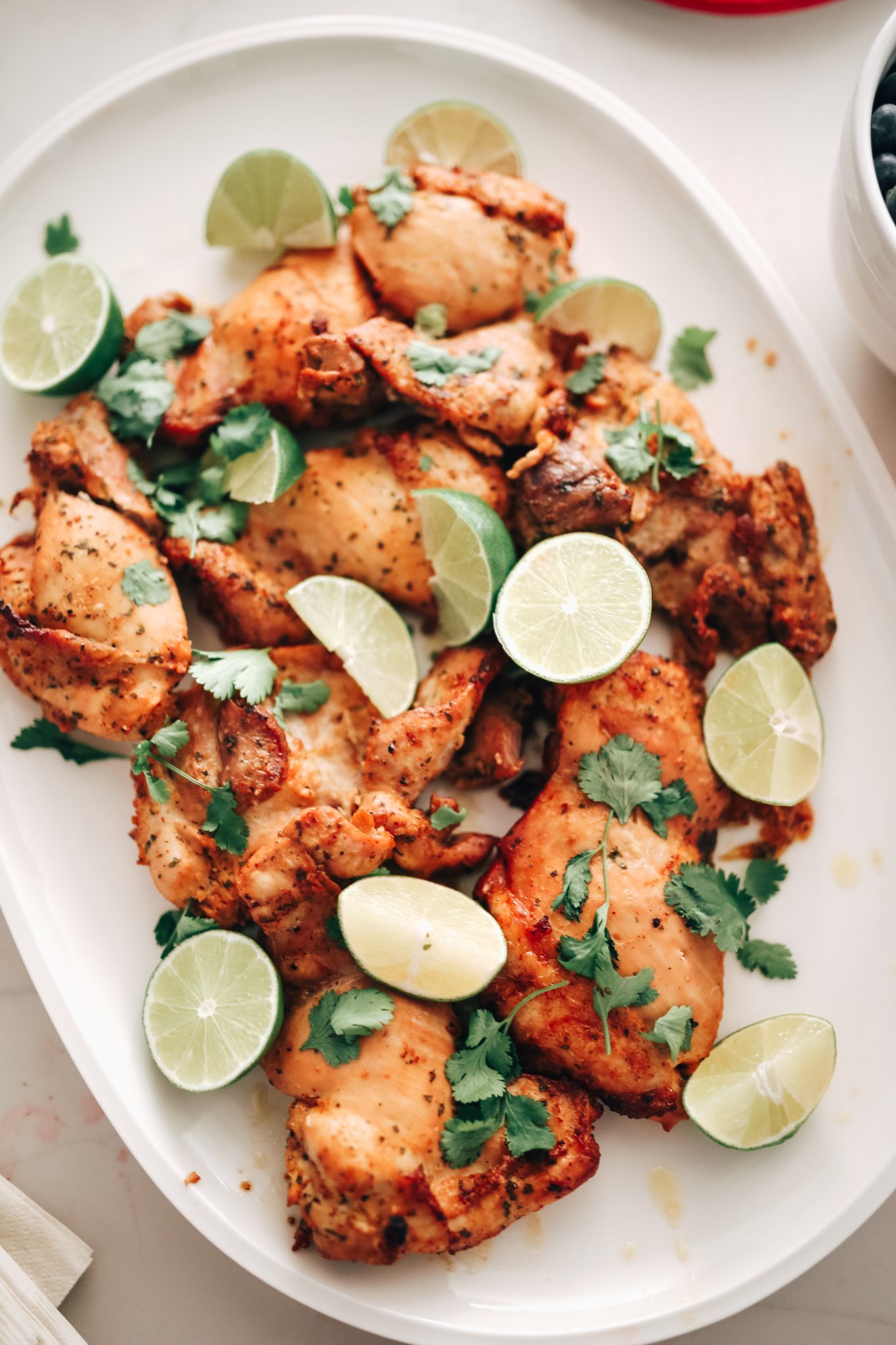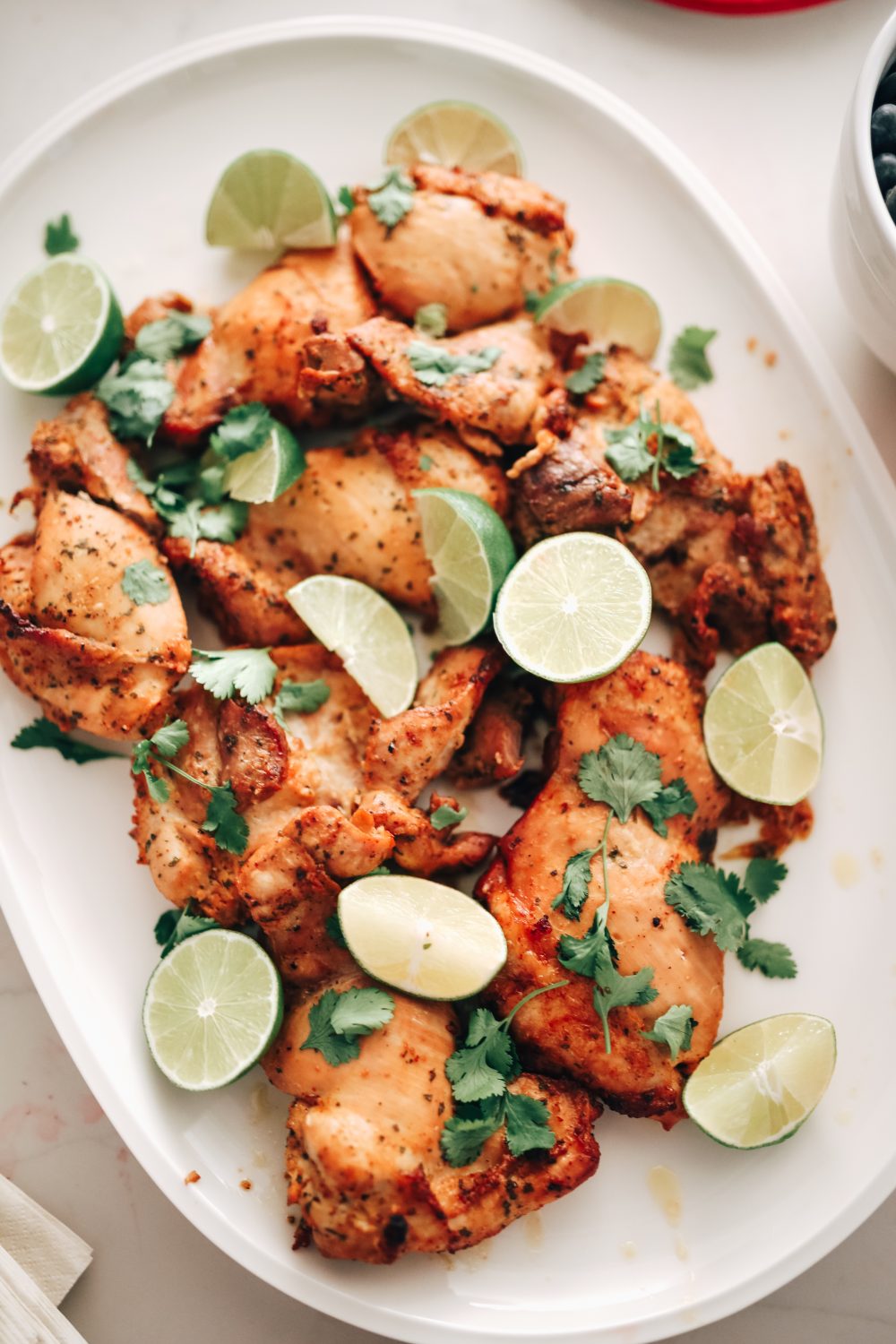 This recipe is really easy to make. All you need to do is whip together a zesty marinade in your mini food processor that sits in the fridge for about 30 minutes or longer if you want and then you throw it on the grill.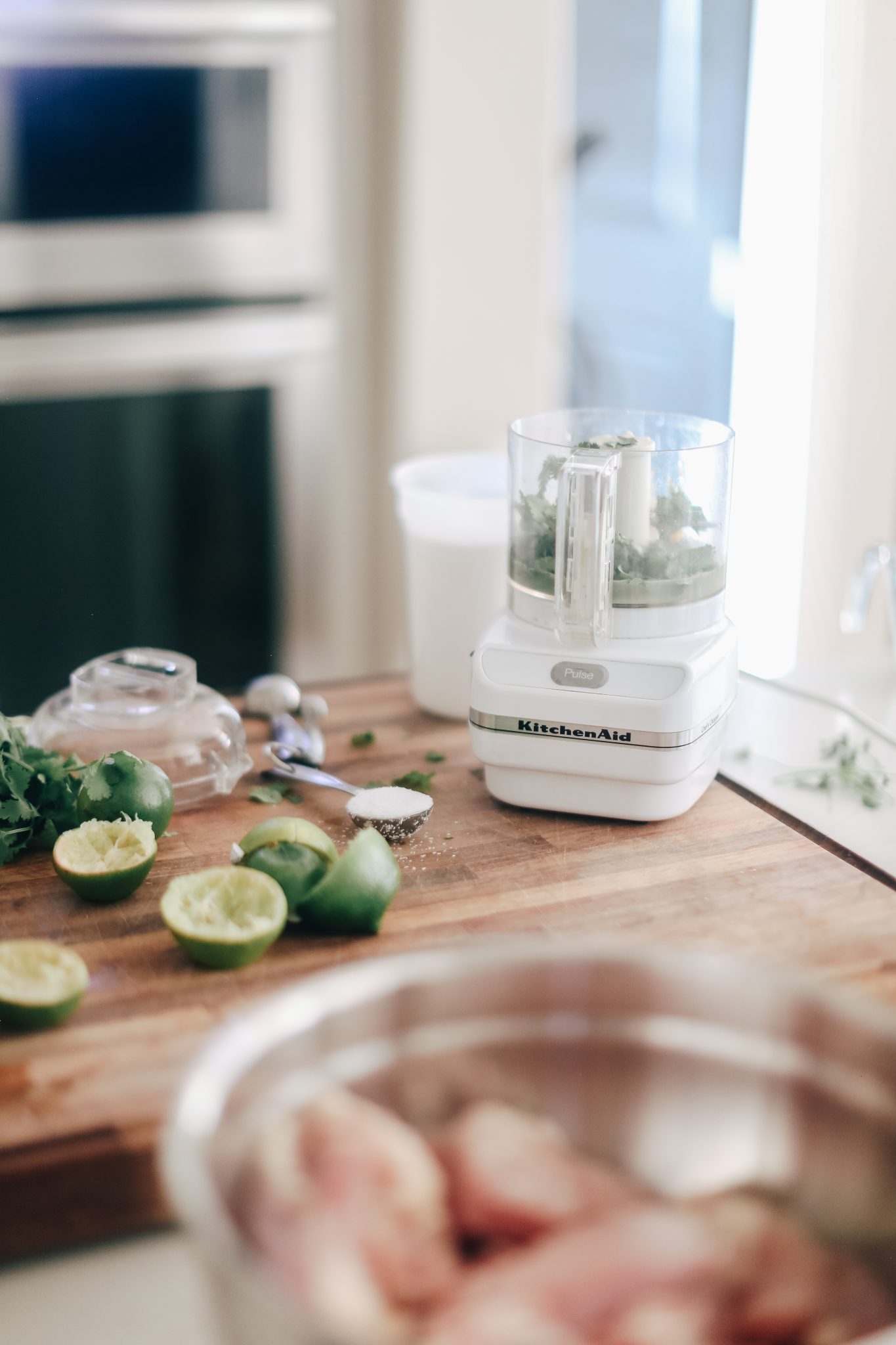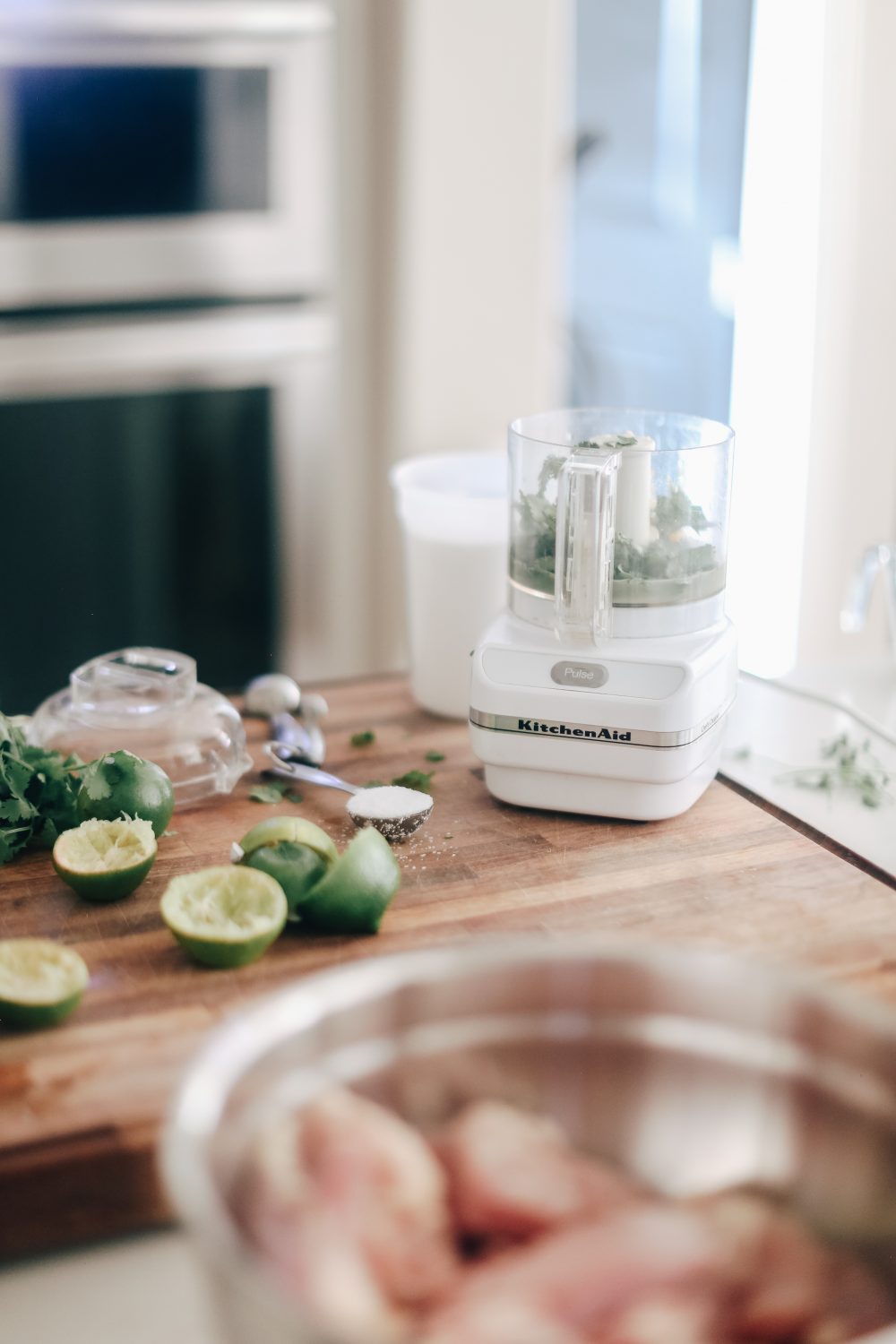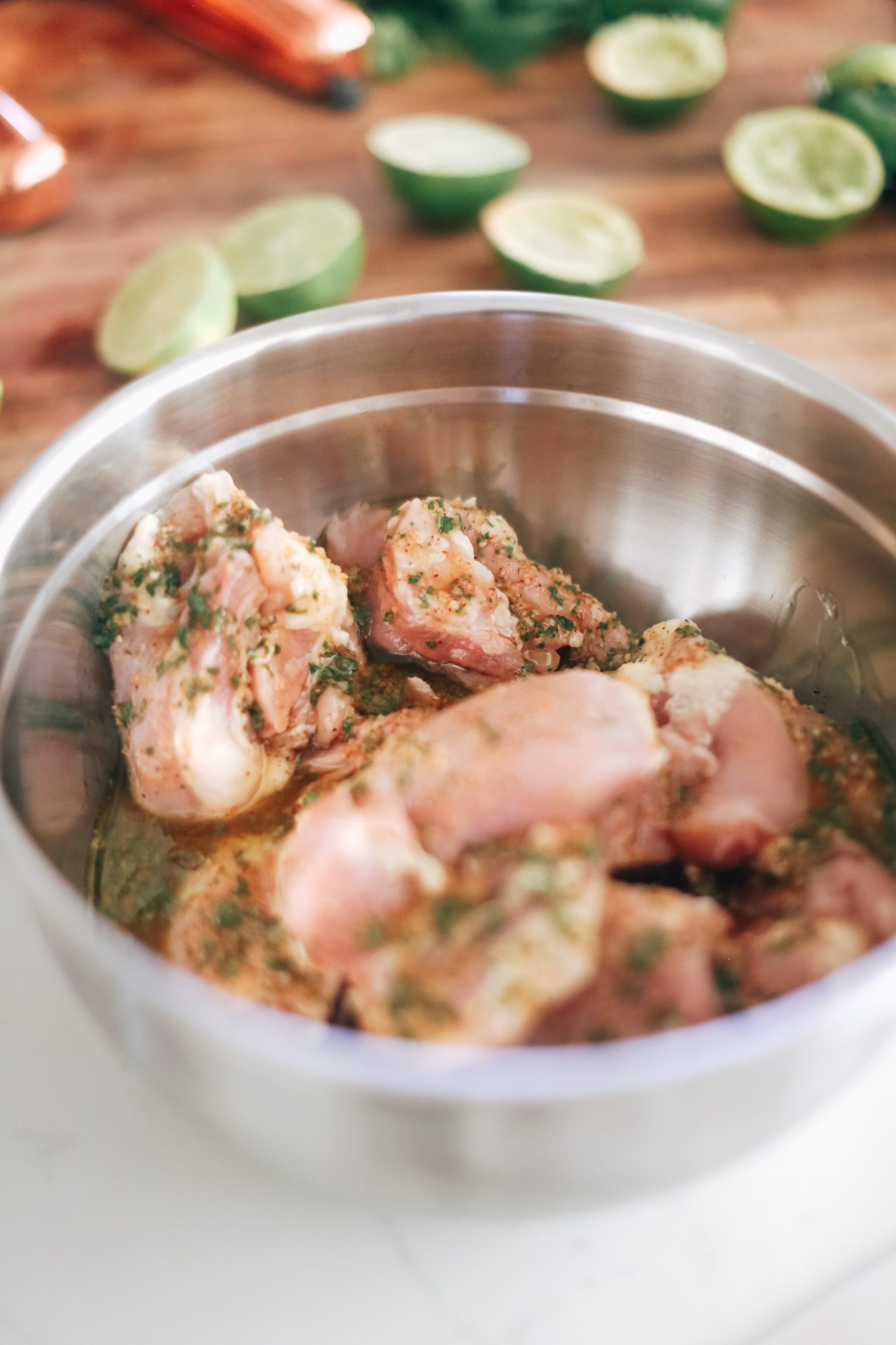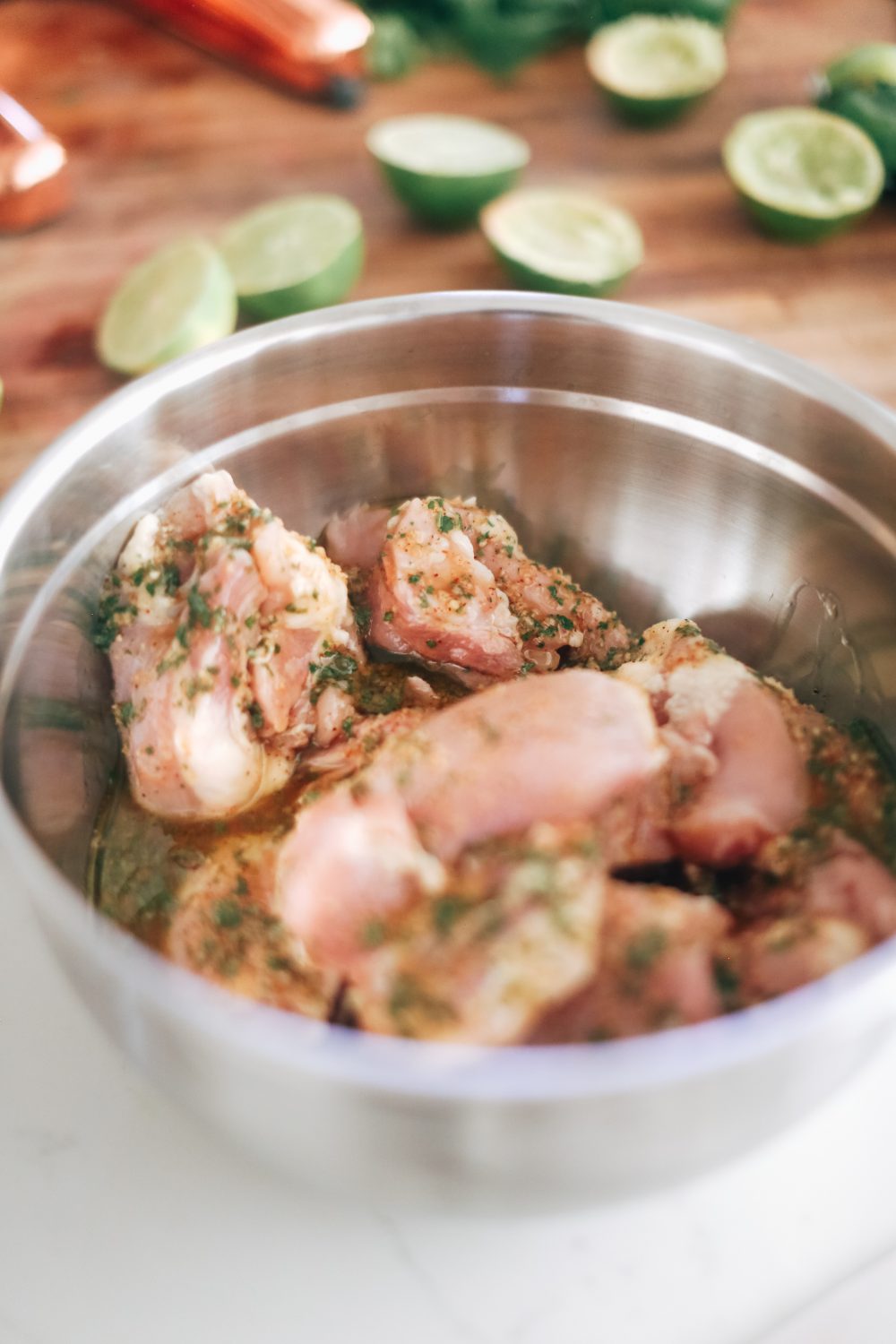 I love to experiment with different recipes. When I first tried this one it didn't have any garlic and I felt like it didn't really have a noticeable lime taste. So I added more lime juice and garlic to the recipe along with more salt. My hubby is Puerto Rican so he is ALL about that flavor.
After making some of his favorite dishes I knew just what it needed. So I really think you will enjoy this flavorful dish.
It's really important that you use fresh squeezed limes in this recipe. Actually in any recipe that calls for lemons or limes make sure it's fresh. There's only one recipe in which I use bottled lemon juice and that's in the Best Punch Ever recipe!
But otherwise I use my juice press to knock out a few at at time. I works for all types of recipes that use citrus. After having it for a few years it's worth every penny and really gets every last bit of juice out!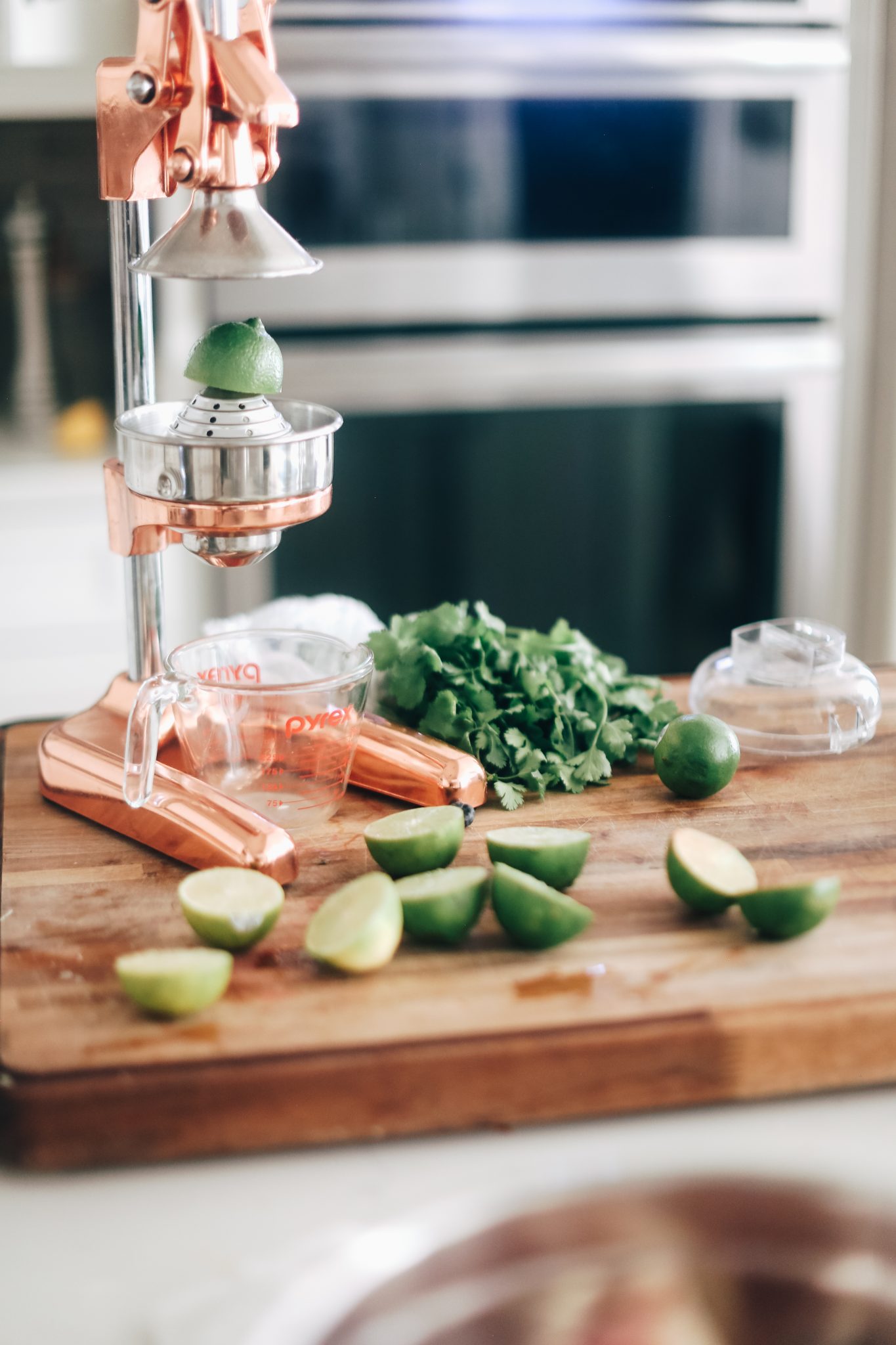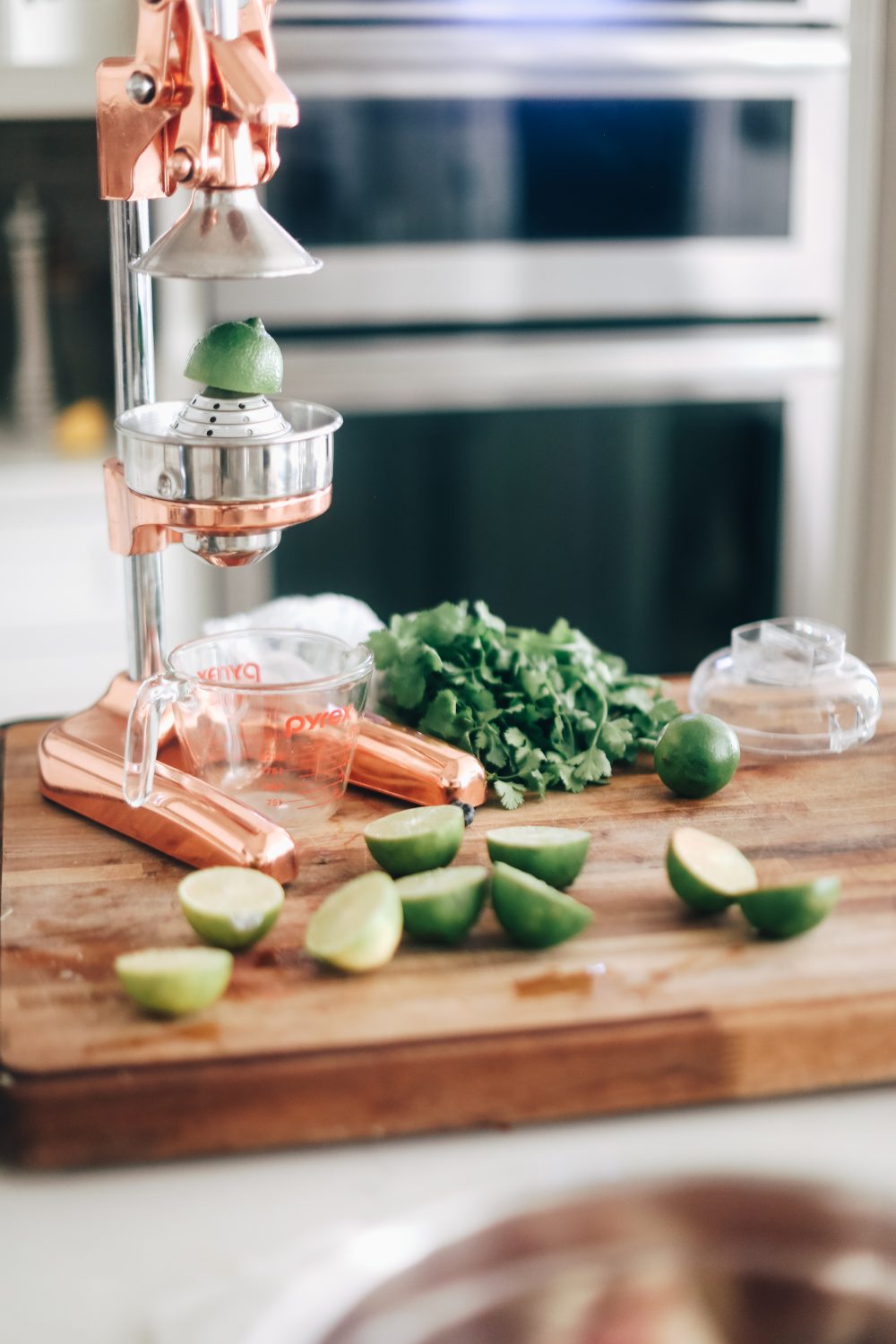 Marinating your Grilled Cilantro Lime Chicken Thighs
Make sure your grill is nice and hot and has been sprayed with cooking spray so the chicken doesn't stick.
If you have trouble grilling chicken I like to throw mine in the oven for 30-40 minutes at 350 degrees and then finish the chicken on the grill. This way the chicken thighs remain juicy and you still get that grilled taste.
The marinade also helps with dryness because you're adding flavor and juice to the chicken and it gets to absorb all the goodness while it's sitting!
If you decide to use chicken breast instead of thighs I suggest that you marinate the chicken longer, add about 1/2 of water to the marinate. You can also cut the chicken breast thinner. But really, use chicken thighs because it has so much more flavor.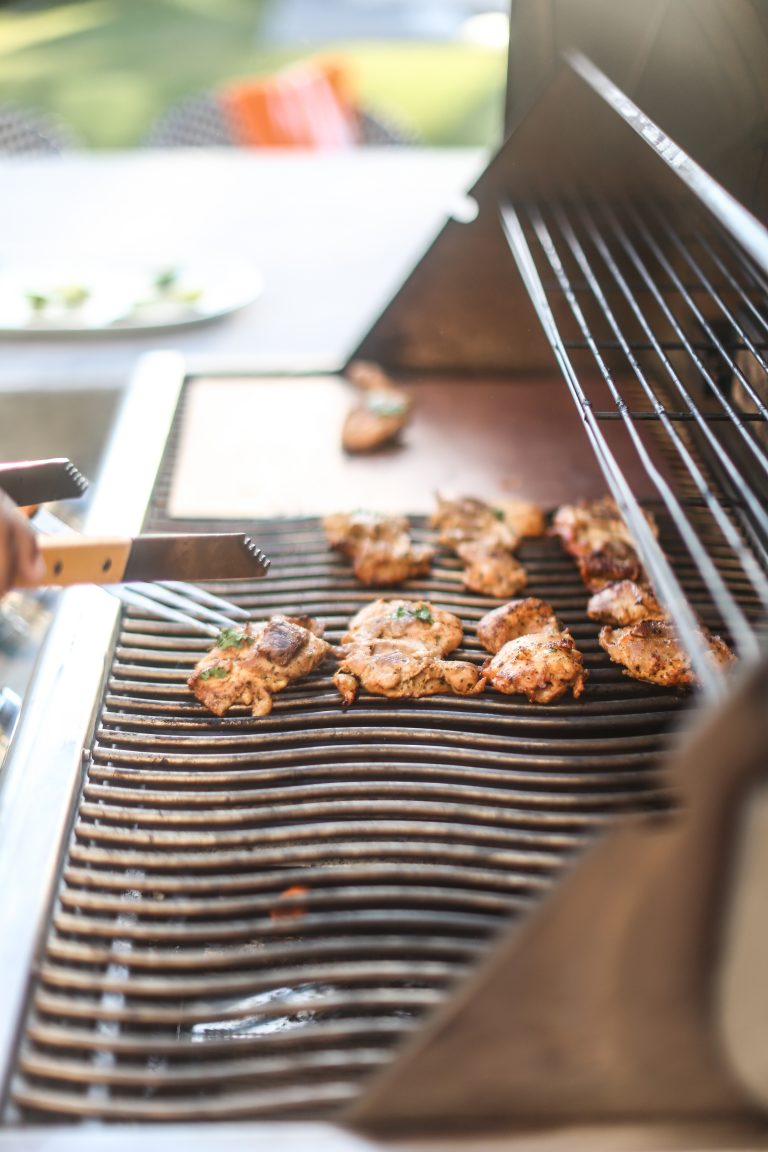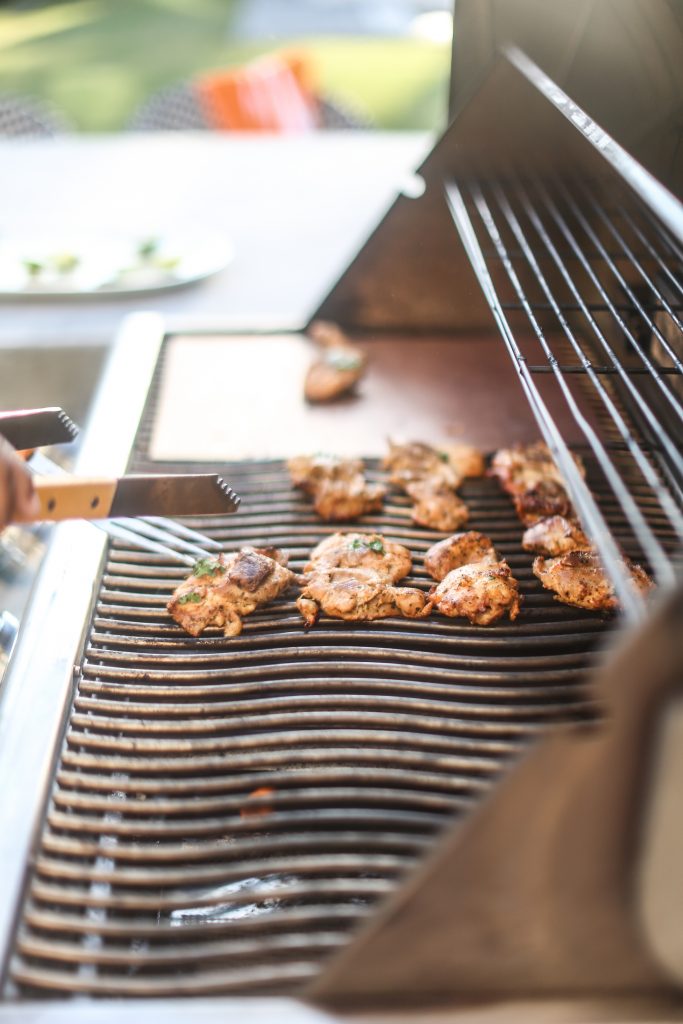 More of my Favorite Chicken Recipes:
Chicken Enchiladas
Fried Chicken Buttermilk Sandwich
Buttermilk Chicken Tenders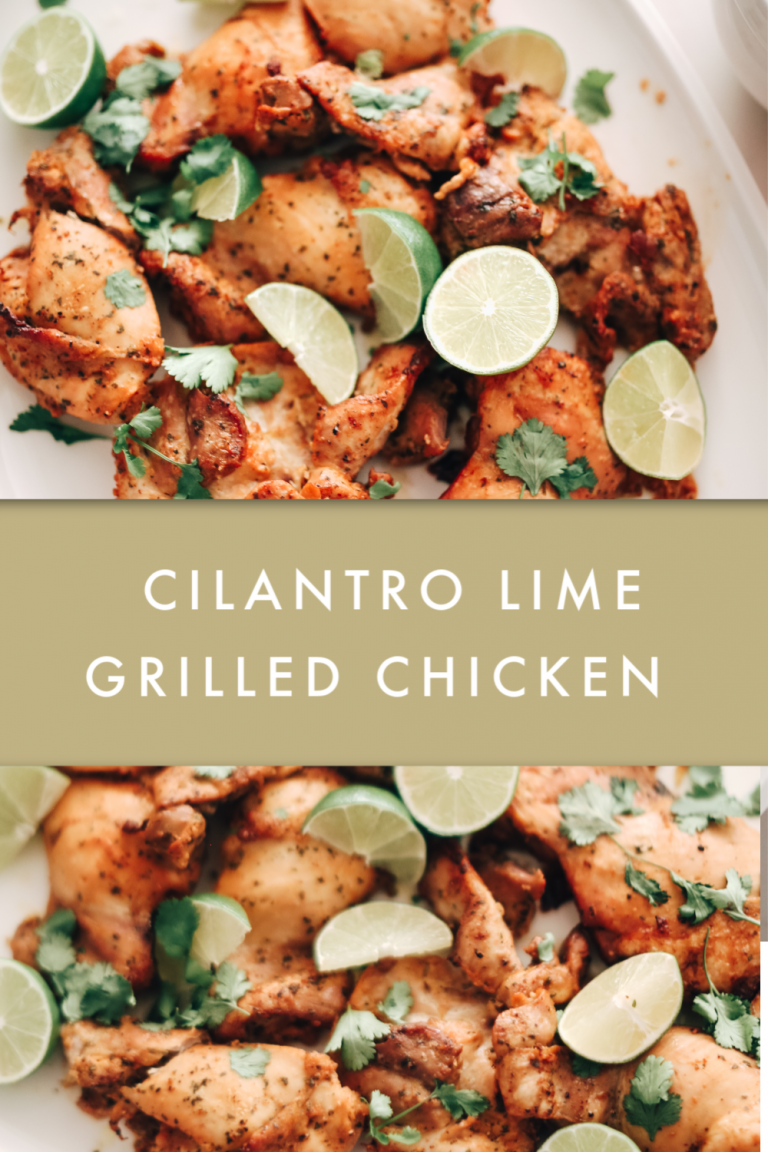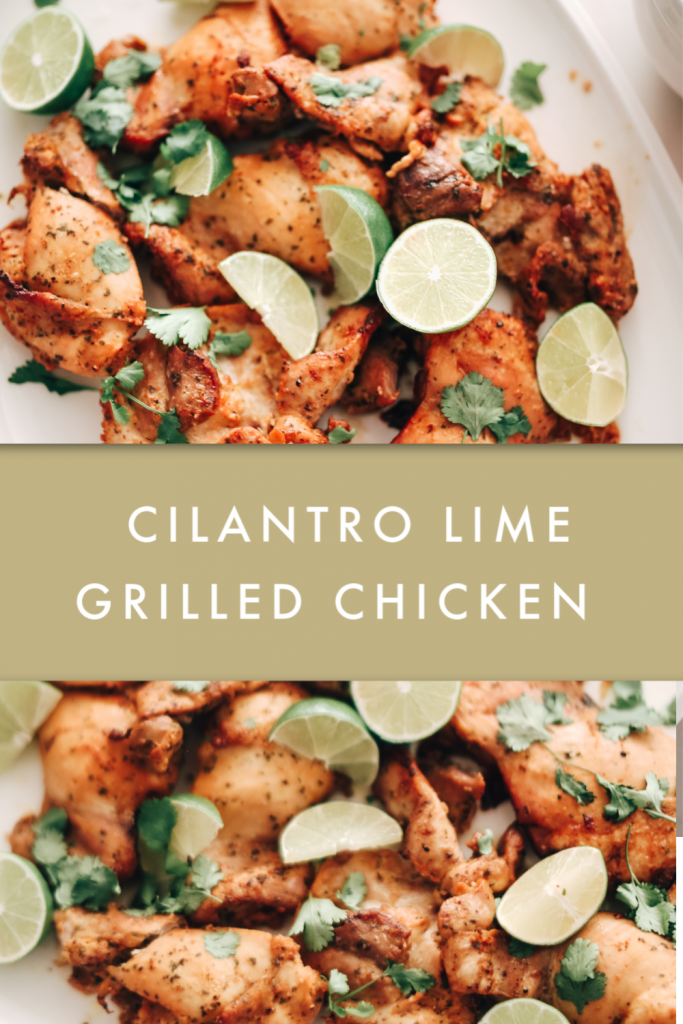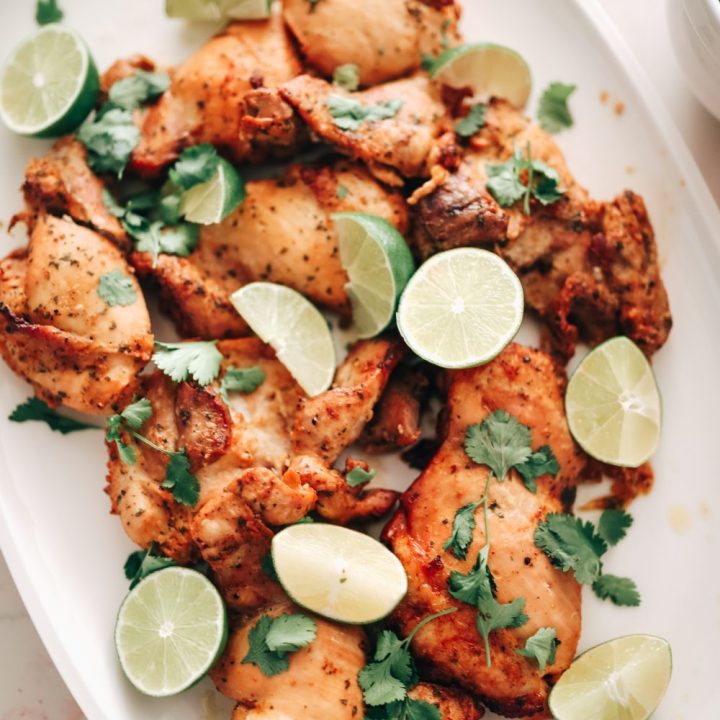 Grilled Cilantro Lime Boneless Chicken Thighs Recipe
A bite full of flavor. This Grilled Cilantro Lime chicken has bursts of flavors. Perfect to serve at your next BBQ or dinner al fresco.
Ingredients
1/2 cup chopped fresh cilantro leaves ( chop extra for garnish)
5 tablespoons freshly squeezed lime juice
1/2 cup of olive oil
2 tablespoons minced garlic
2 teaspoons chili powder
1/2 tablespoon kosher salt
1 teaspoon freshly ground black pepper
2 pounds boneless, skinless chicken thighs
Lime wedges for garnish
Instructions
Blend together all marinade ingredients in a mini food processor. Pour marinade over chicken and let marinate 30 minutes or up to 2 hours.
Preheat grill to medium high heat.
Cook chicken on an oiled grate for 7-8 minutes. Turn over and cook an additional 7-8 minutes or until chicken reaches 165°F.
Rest 5 minutes before serving. Serve with lime slices and chopped cilantro.
Notes
I also like to add a packet of Sazon Goya for flavor and color!