Christmas Gifts for Neighbors and Teachers
This post is sponsored and may contain affiliate links, please read my disclosure policy.
This post is brought to you by Shutterfly. All opinions are mine.
Well it's officially the holiday season. That means I've started to think of gifting ideas for my favorite teachers and neighbors. With some help from Shutterfly I was able to pick out some simple and special gifts for everyone! I think so many of us forget the selection of personalized gifts you can make over on Shutterfly! Last week I posted a buffalo check blanket on Instagram and everyone wanted to know where I got it and they were shocked to see that I had MADE it on Shutterfly!!
Last year I purchased some personalized cutting boards for our teachers and for our neighbors I got personalized decanters!
This year along with some cookies I'm gifting my neighbors some personalized tea towels wrapped with some wooden spoons. It's something super simple but I think they will love it!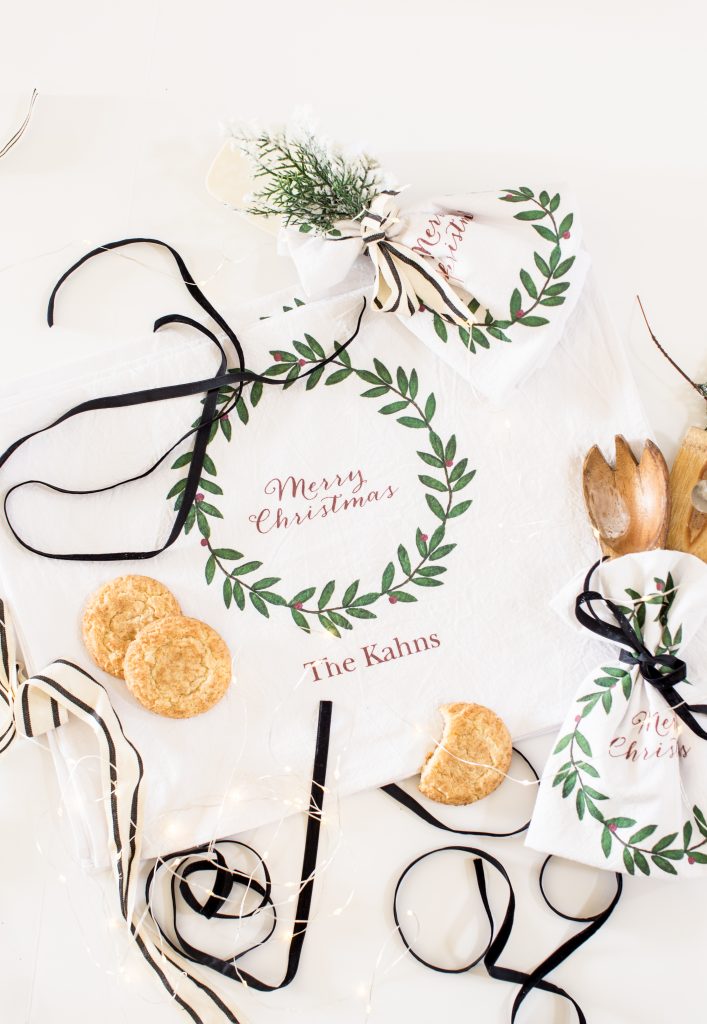 You can make the same thing by heading over to Shutterfly>Home Decor> Tea Towels>Personalize and get started! I chose the Merry Christmas Wreath along with last names.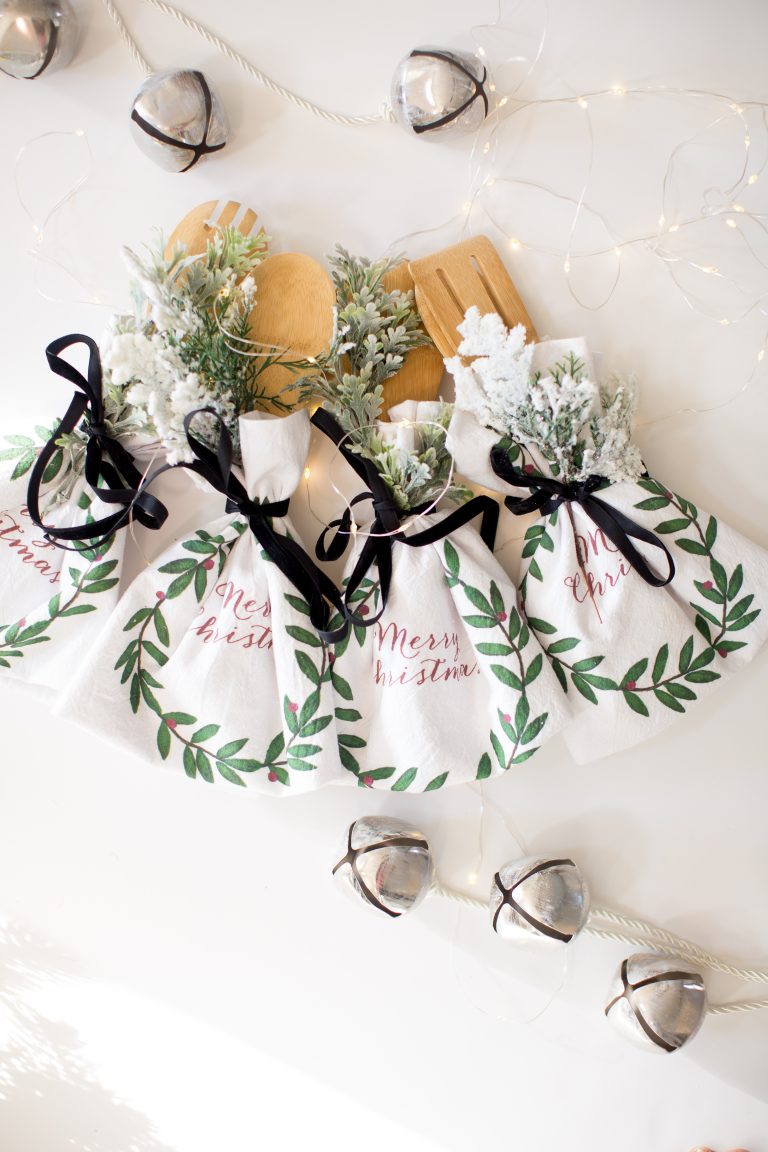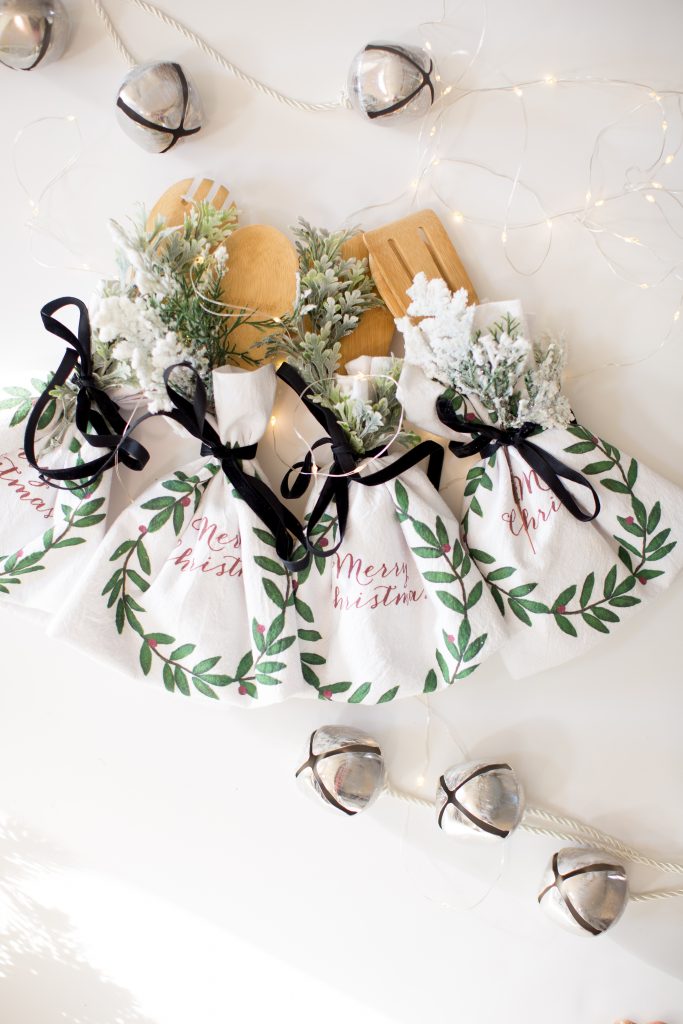 For our teachers I decided on these CUTE personalized flower pots. We had our first guy teacher this year and I thought a plant wasn't too overly girly and it was something he could find a home for in his classroom. The red is a perfect christmas color.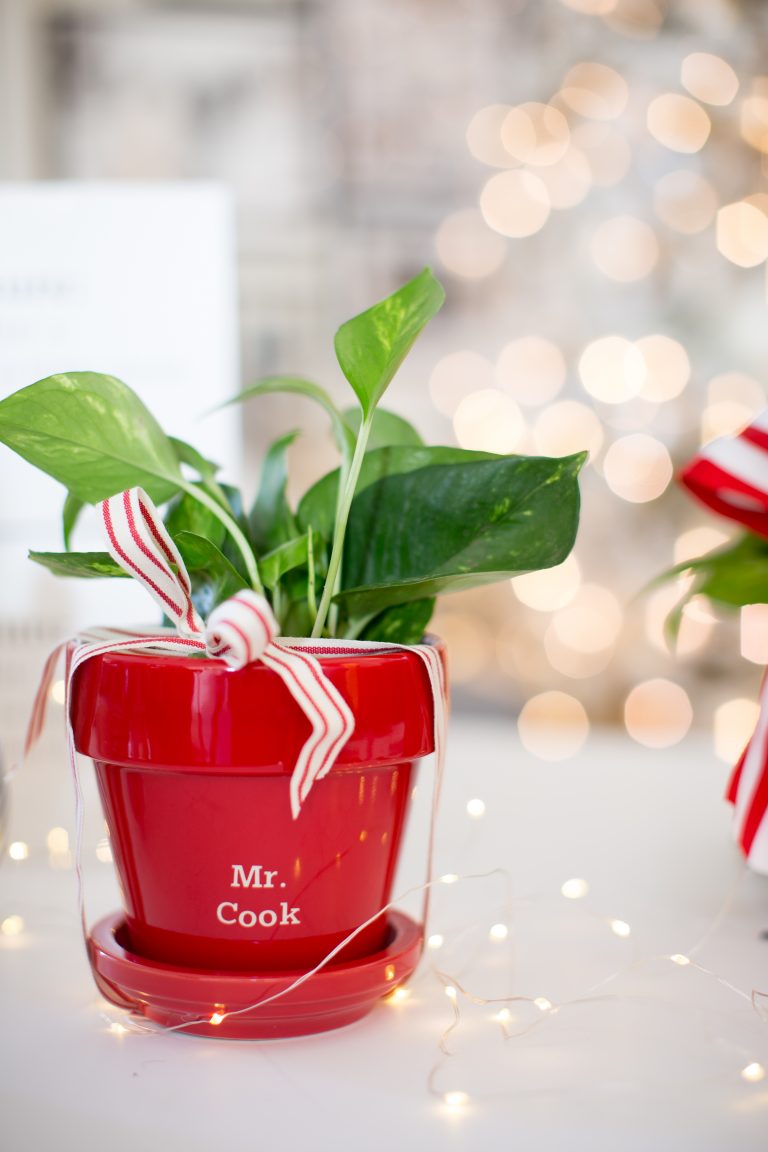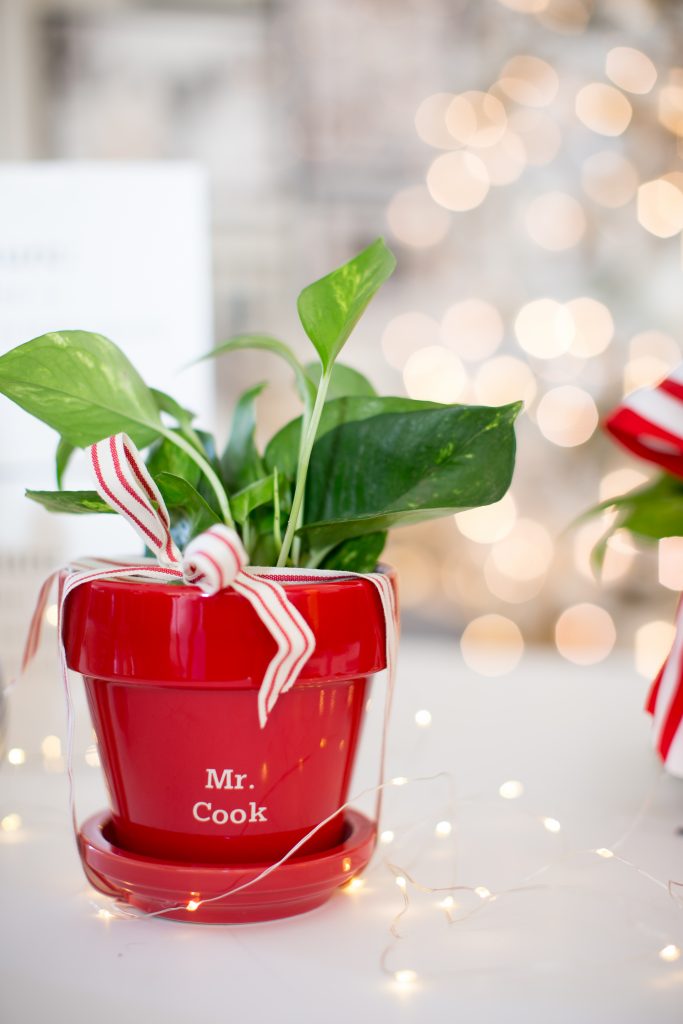 I just used simple house plants….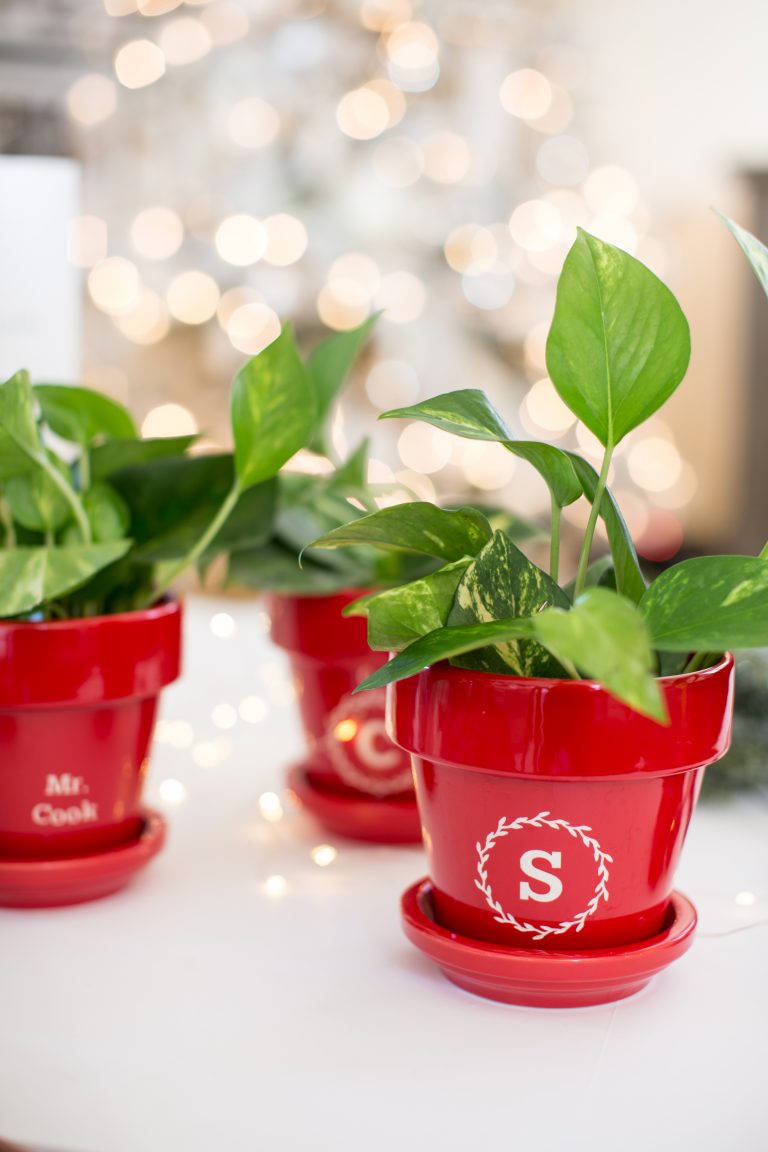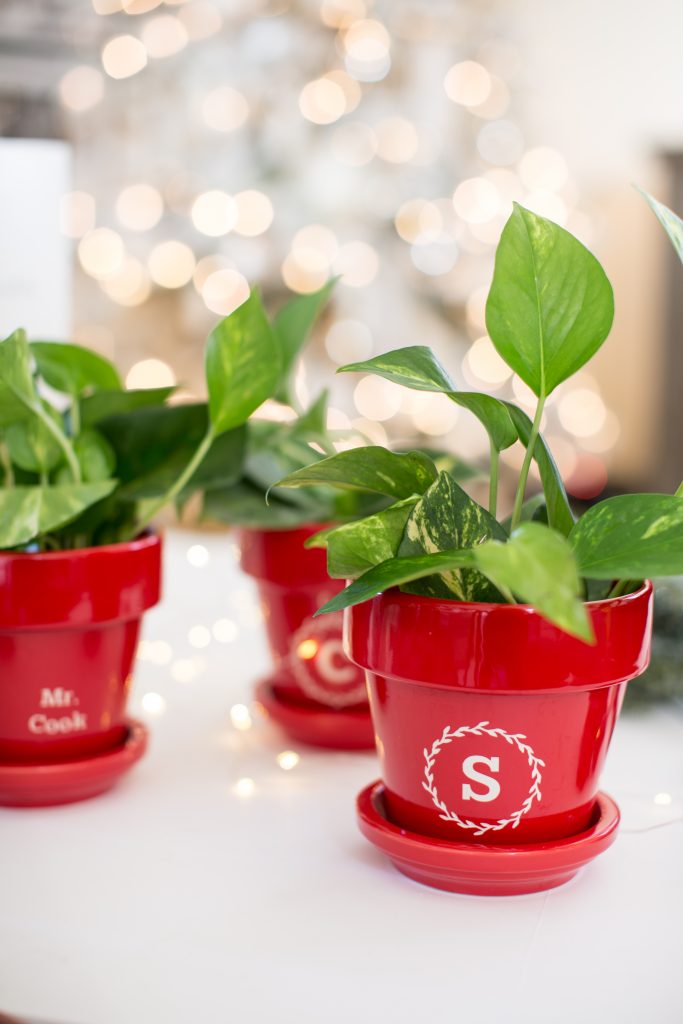 and each pot comes with a fun little box!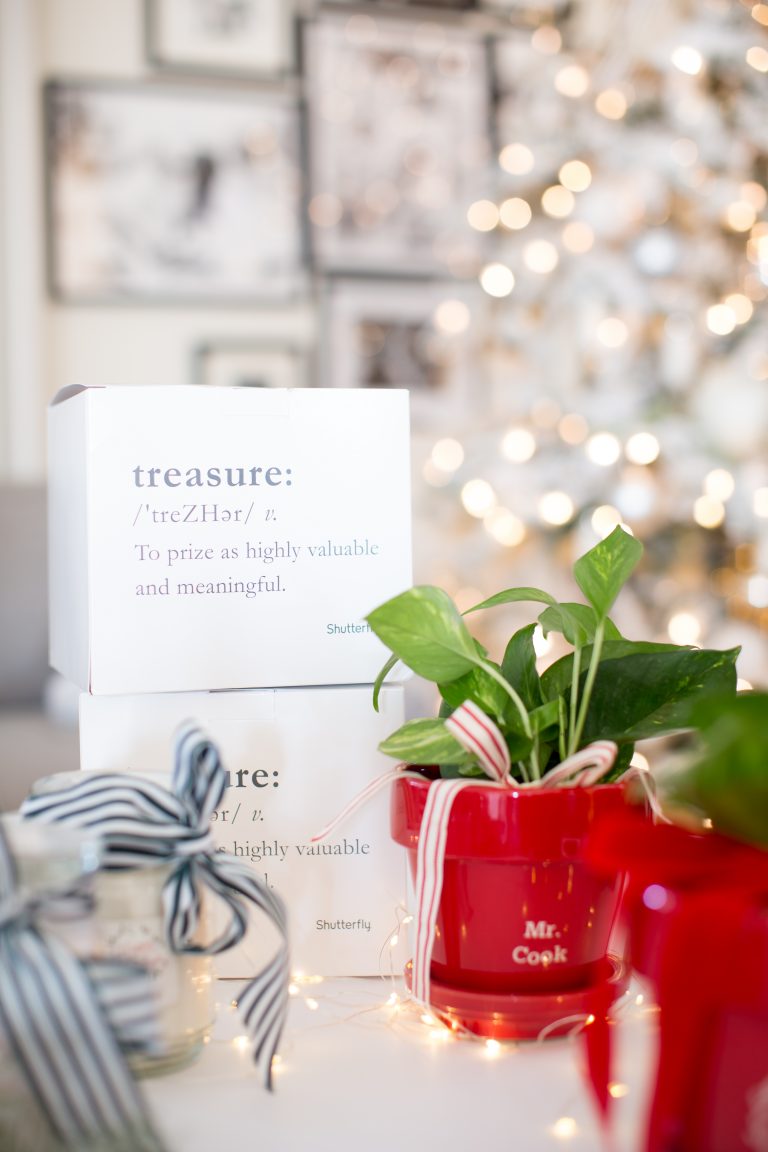 Perfect right? You can personalize your own flower pot here!
A few more EASY and budget friendly gift ideas are: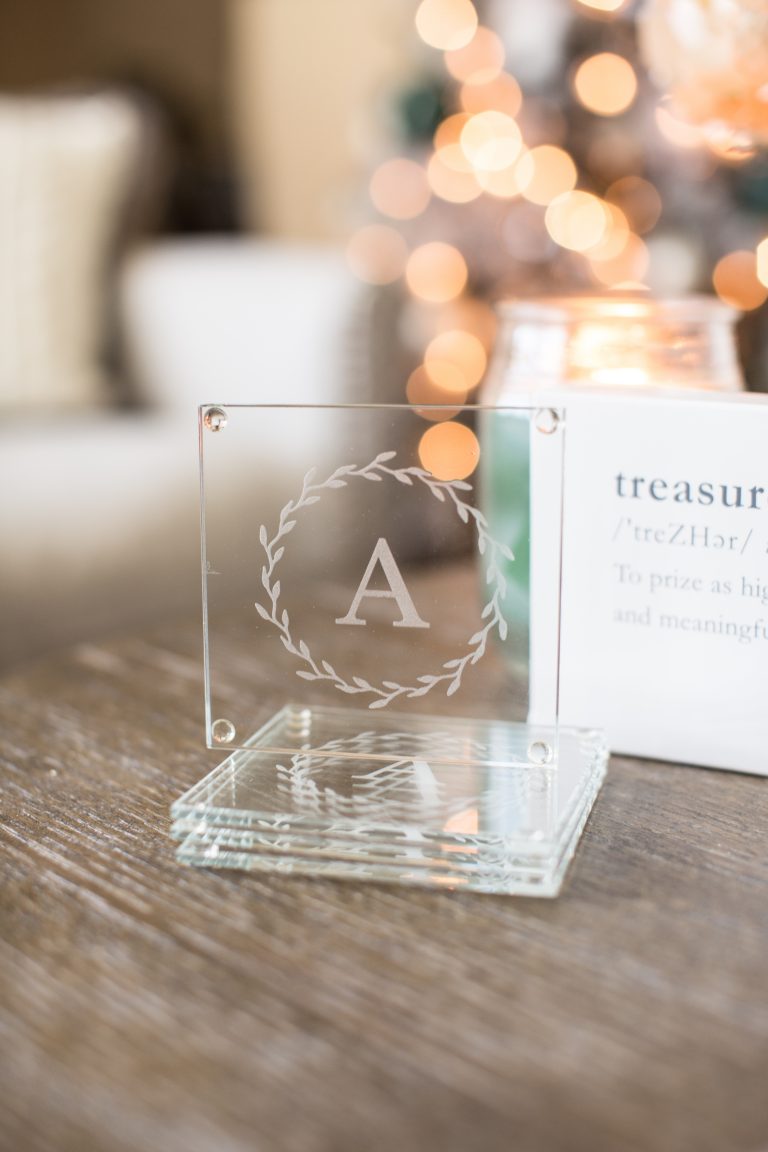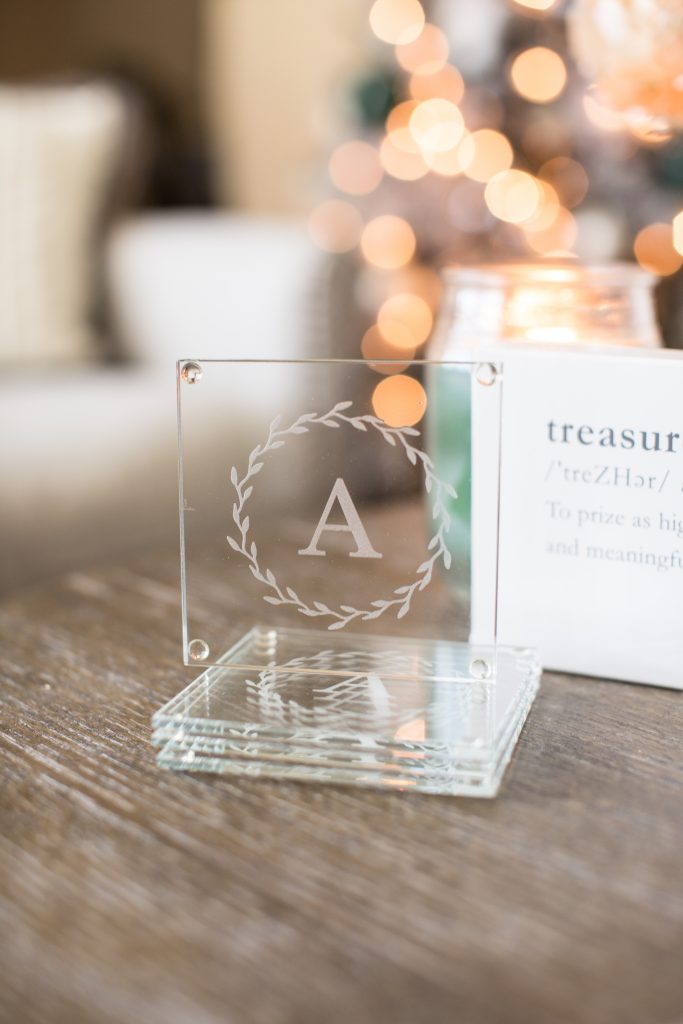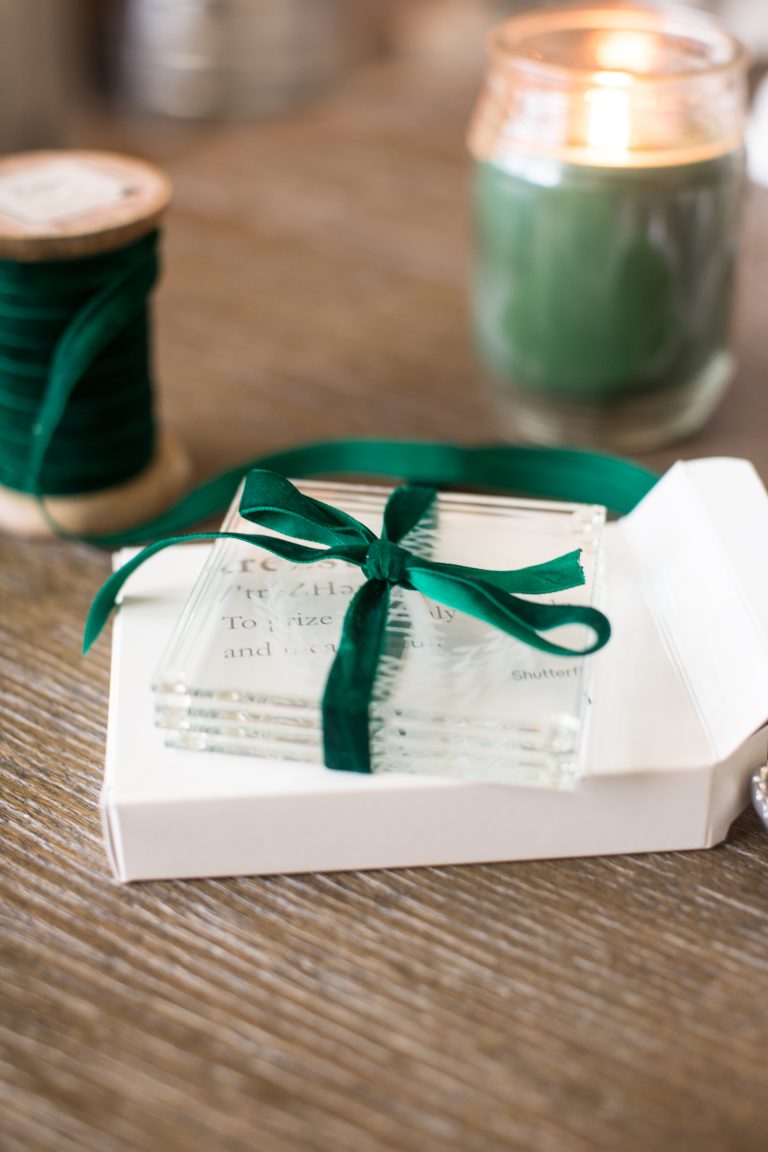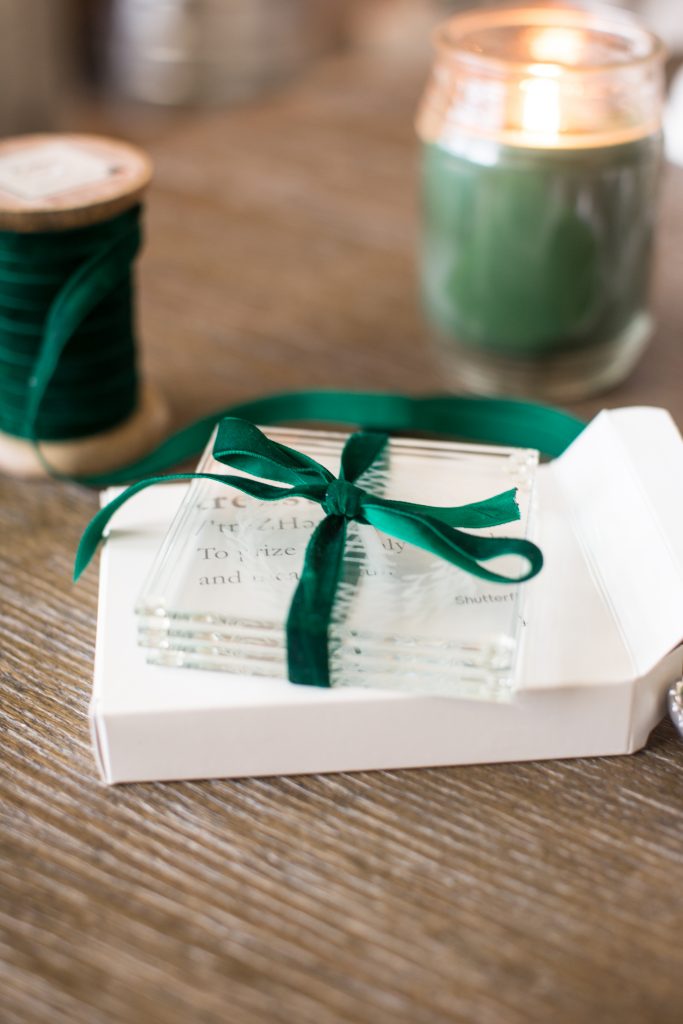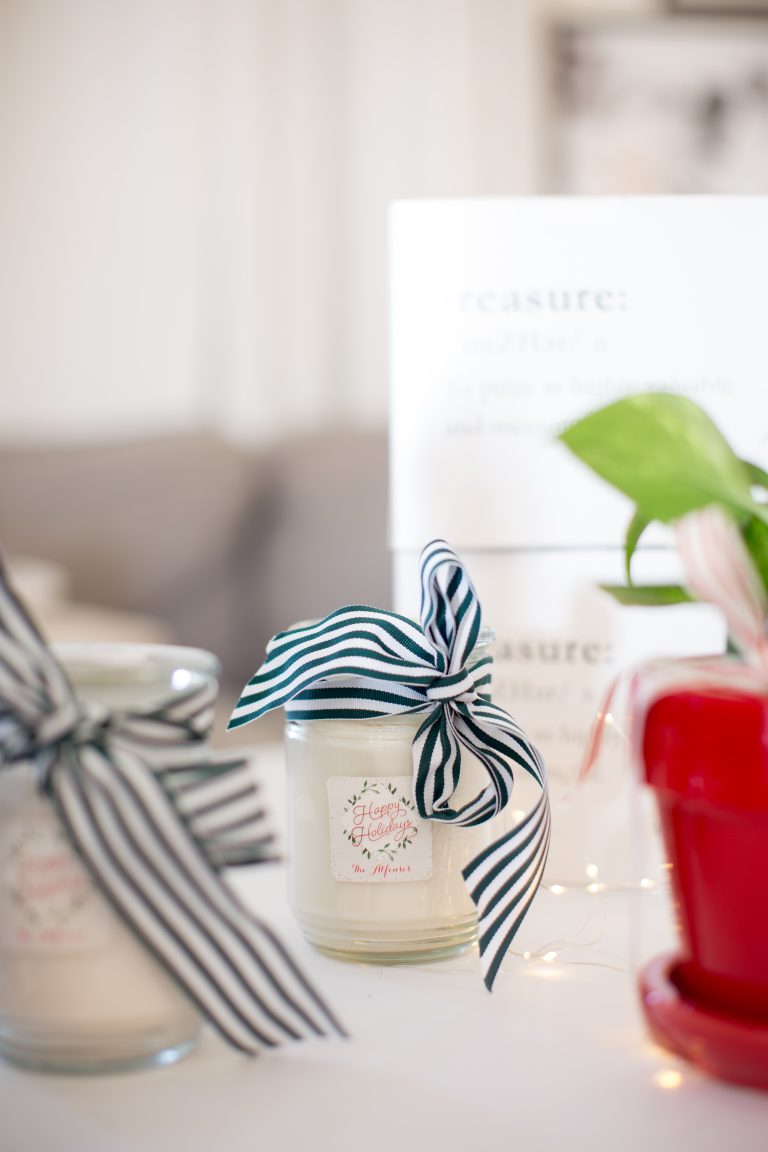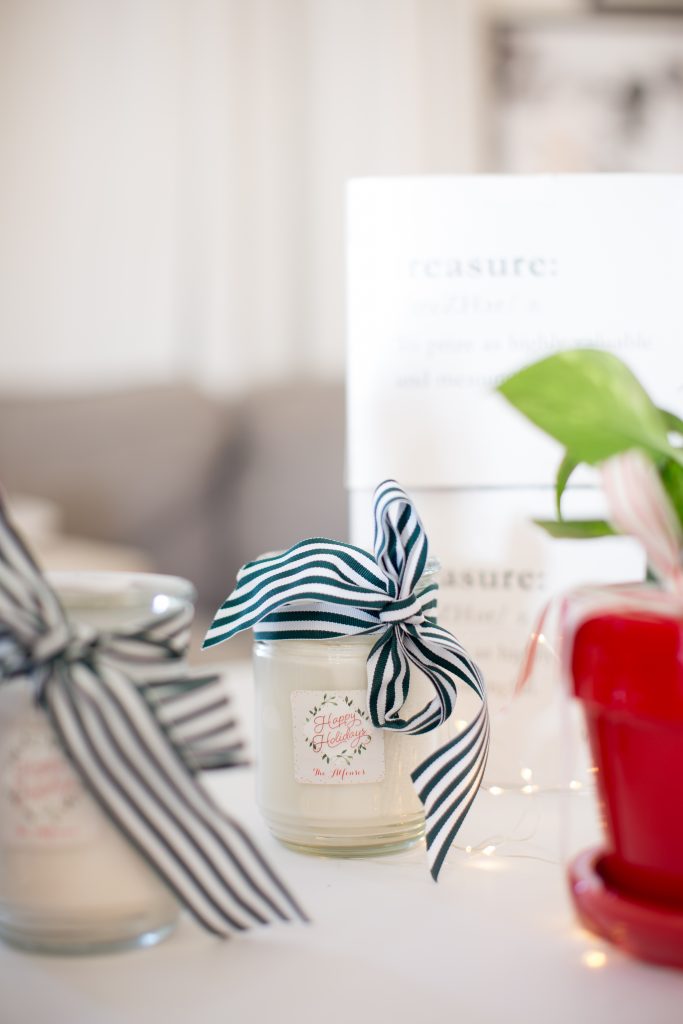 You can get use it on a generic candle, on cookies boxes and other holiday treats!
I love to keep a stash of gifts right by the door. There are so many times when I forget that I have a party to go to and I don't have a gift. This way I have something thoughtful to give in a moments notice!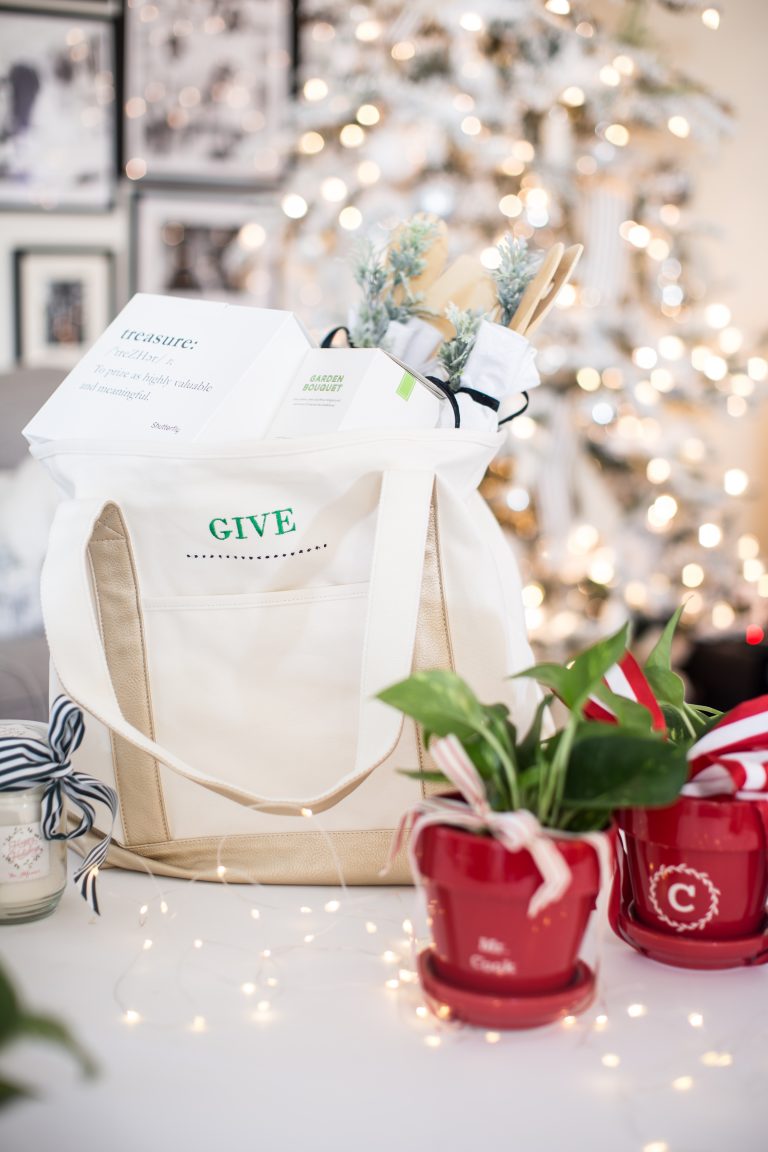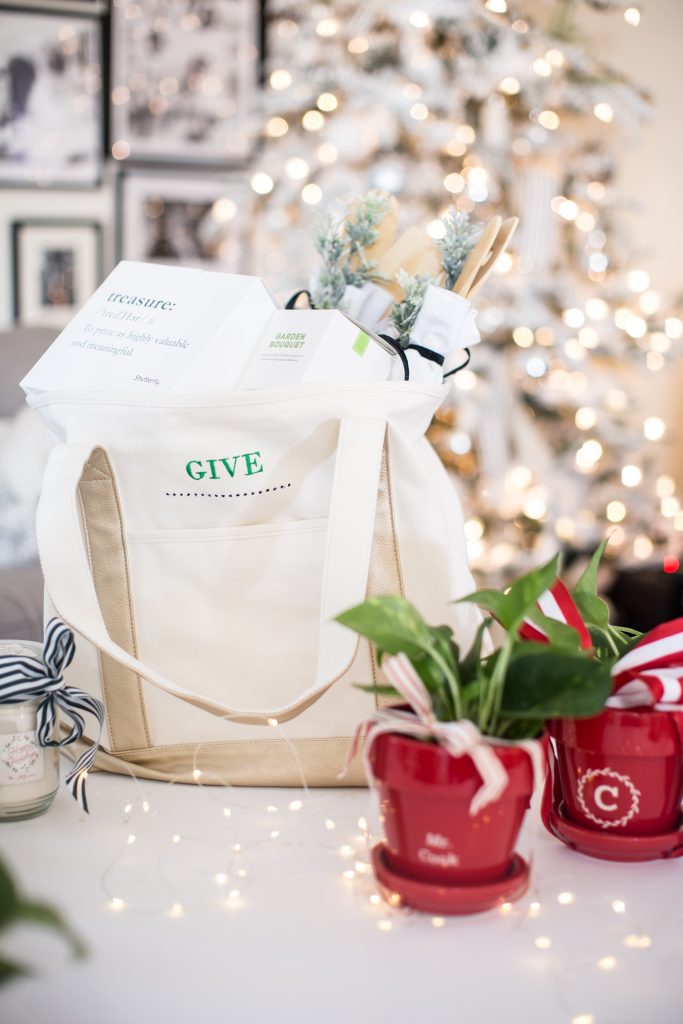 Get that cute GIVE bag here. Right now they are $25.00
Are you guys already planning gifts? I hope so! Only 17 more sleeps until Christmas! Right now Shutterfly is having a great sale! Save 40%-50% on personal gifts! USE CODE: ENCORE