How to Organize the Linen Closet
This post is sponsored and may contain affiliate links, please read my disclosure policy.
We are heading into month number FOUR in our new home. Before moving into this house one of my priorities was getting things in order, aka organization. I upgraded to put cabinets in the upstairs laundry room and we also filled the office of the kitchen with cabinetry too. But our linen closet along with all of our other closets, were finished off with basic particle board shelving. Not what I had in mind, but I guess it's better than nothing though right? haha!
So to keep things tidy and in order, I decided to fill the shelves with laundry baskets from Michaels. I think some of the best and prettiest organization ideas are simple and sweet. I didn't paint, or wallpaper, or do a complete overhaul. I just wanted something I knew I could maintain and keep all my linens in order for the most part.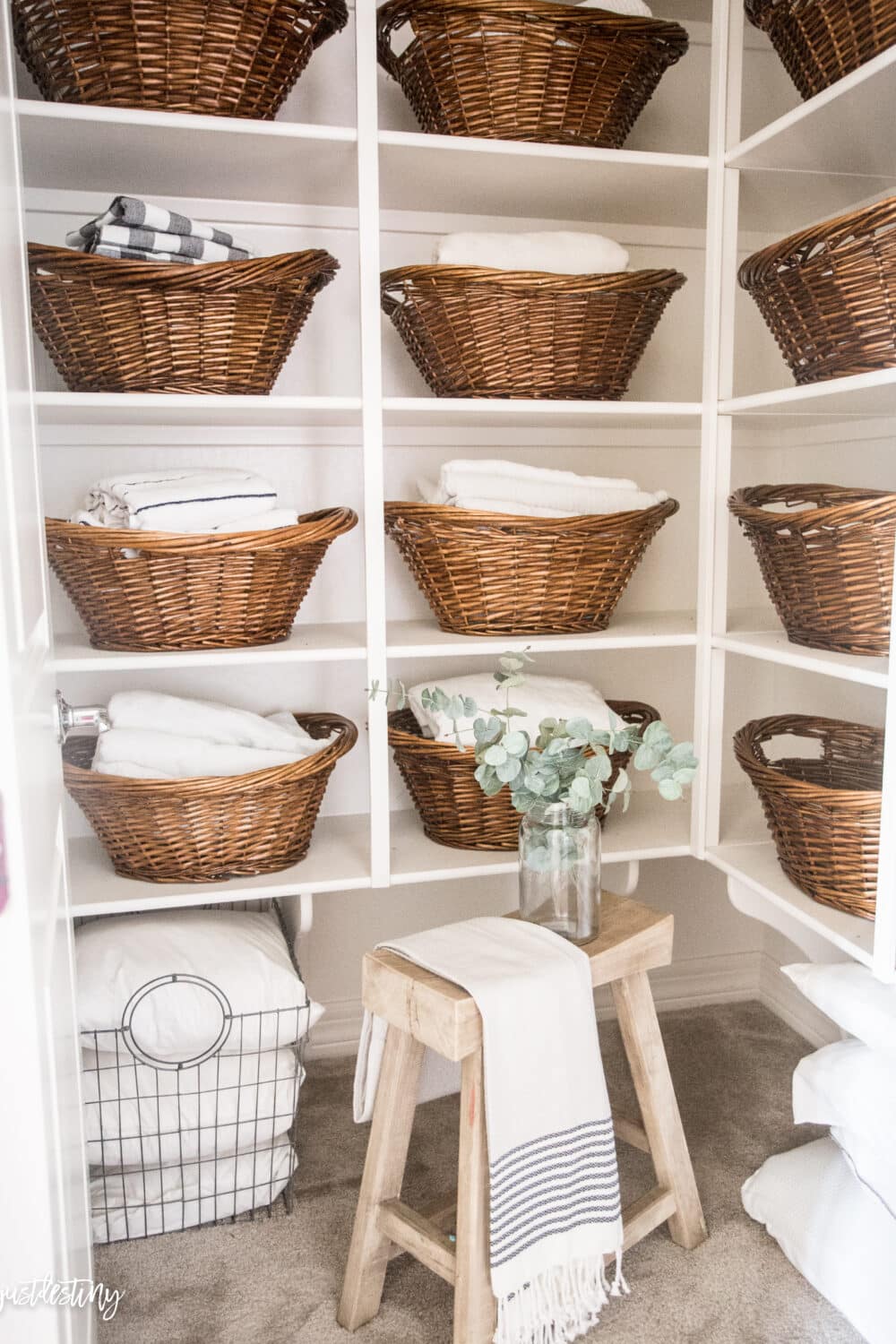 I came across these baskets for 50% plus another 20% back in September. So it was SUCH a great deal, I had to get them! Before I purchased them I bought a couple just to make sure they fit, and they did!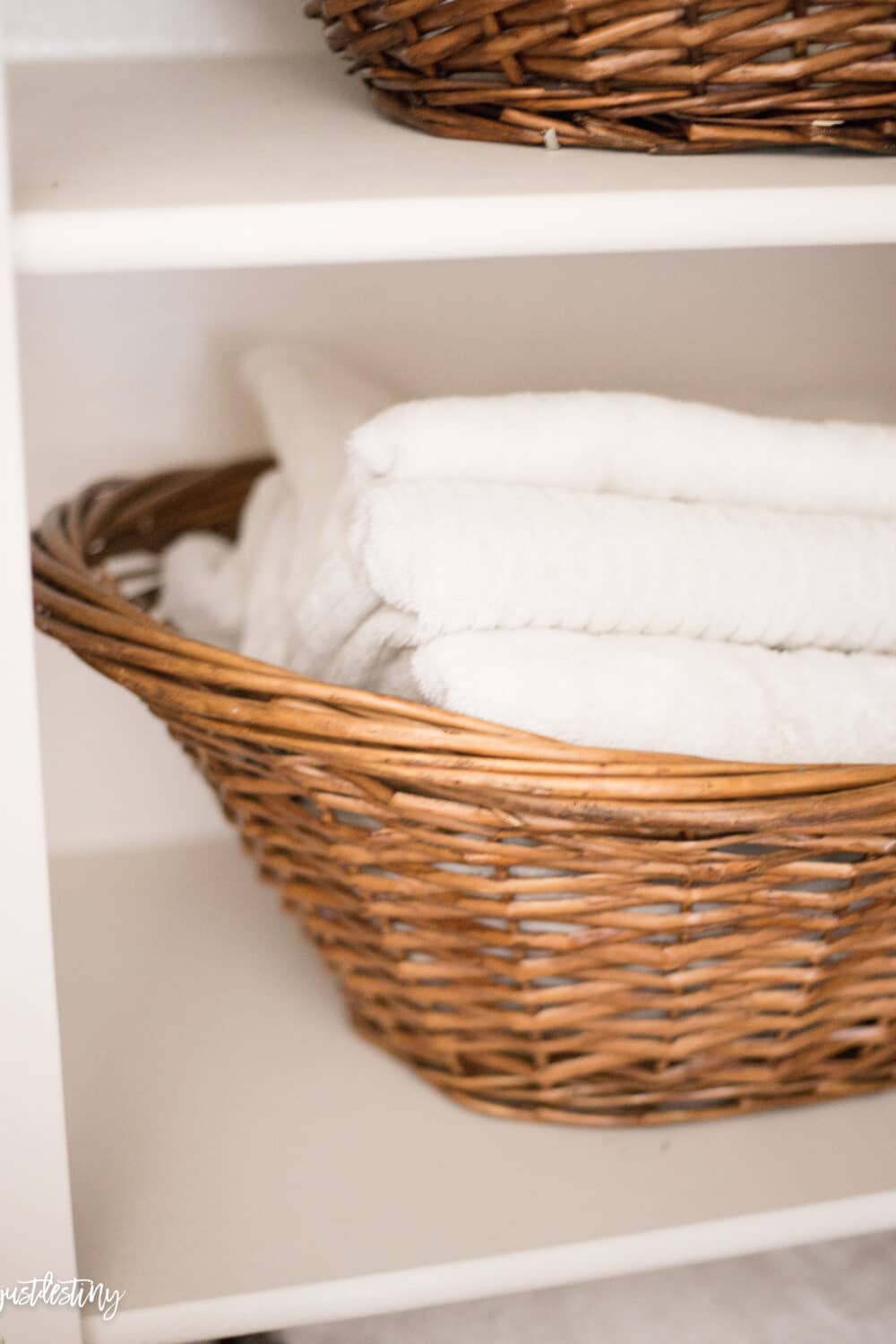 Each basket holds sheets, towels, blankets, dish towels, and all the basics things that we keep upstairs.
Shop Budget Friendly Finds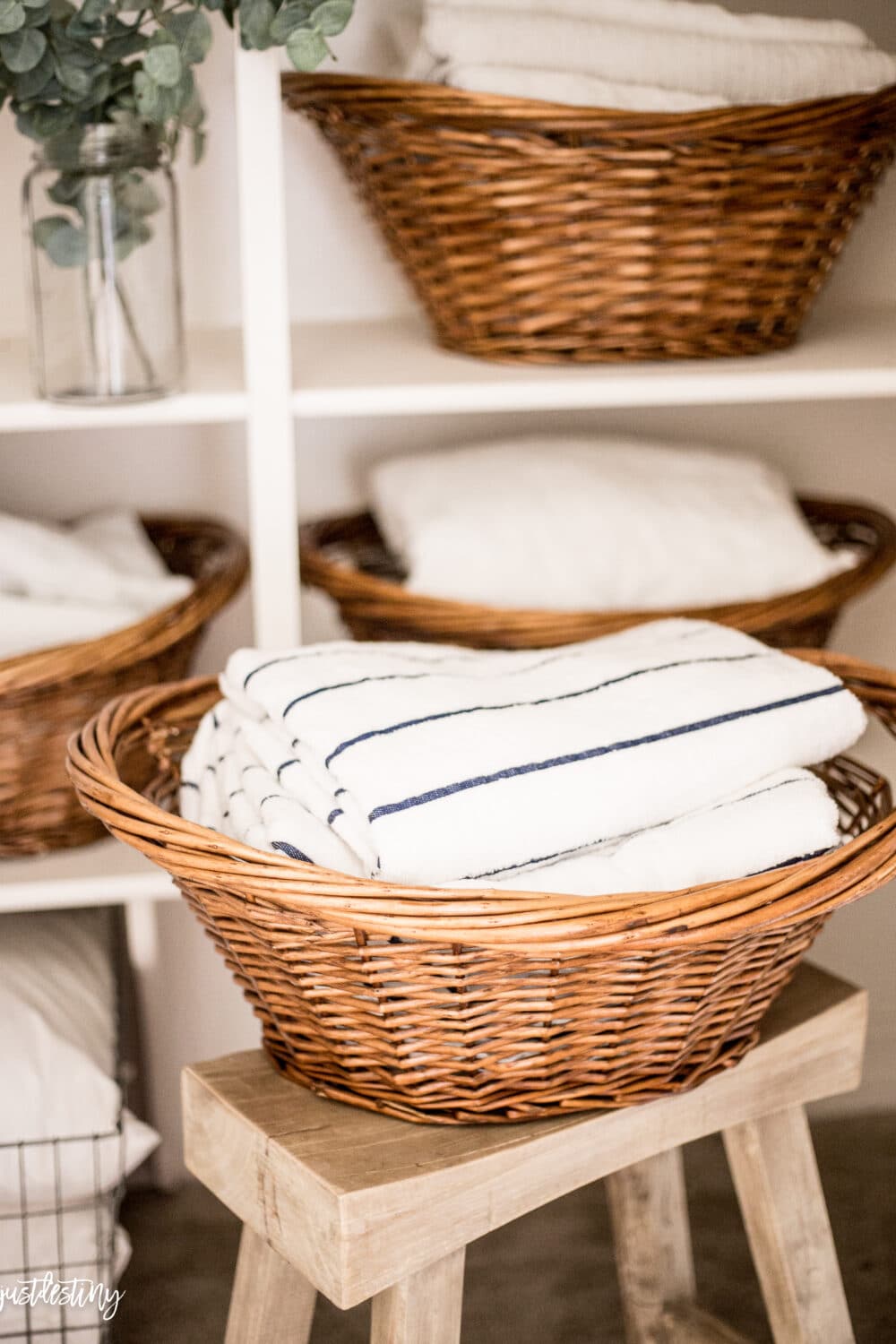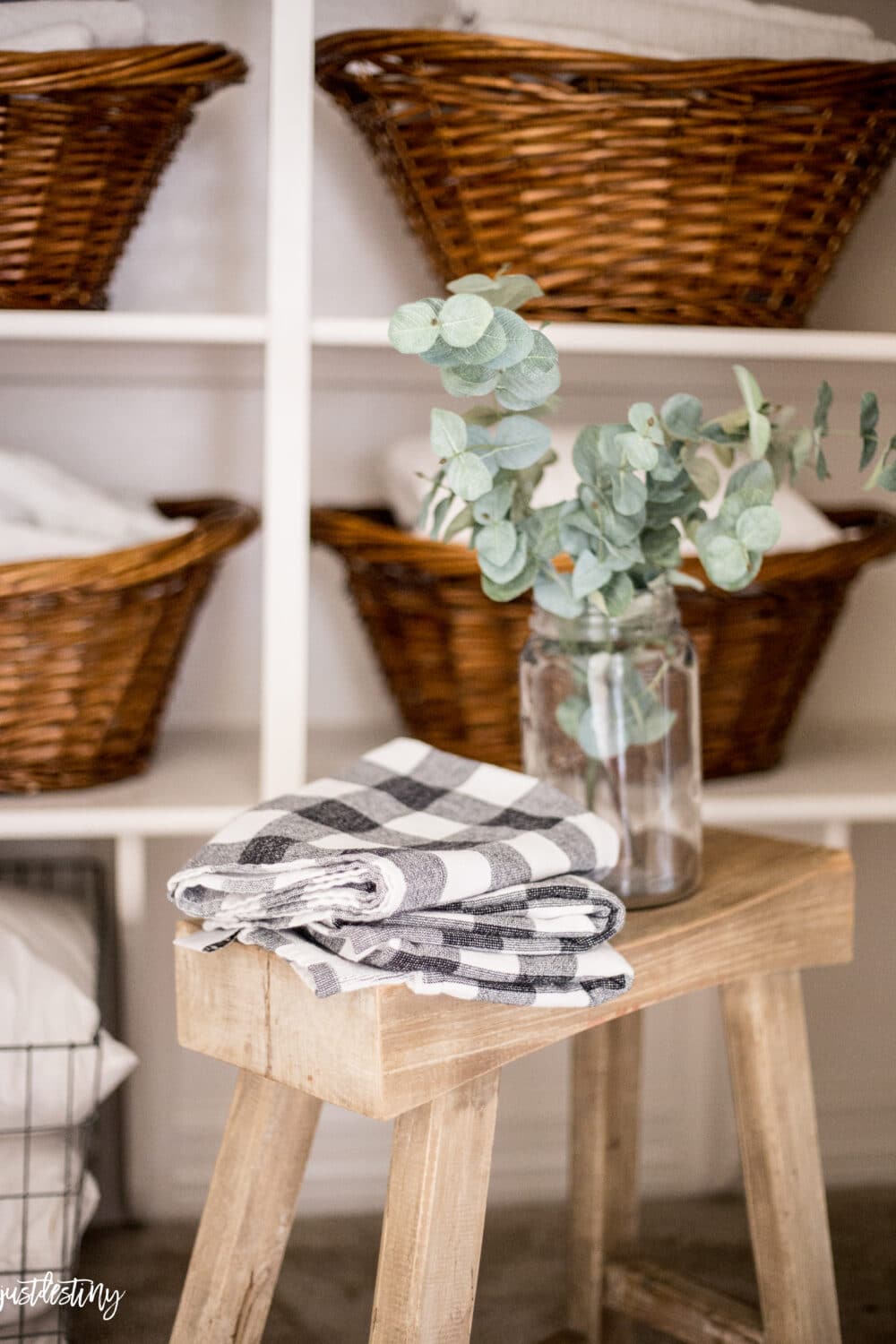 I keep toilet paper, paper towels and other essentials underneath the sink in each bathroom so it frees up a lot of space in here. I also kept some baskets empty for future purchases! I love having that extra space:0)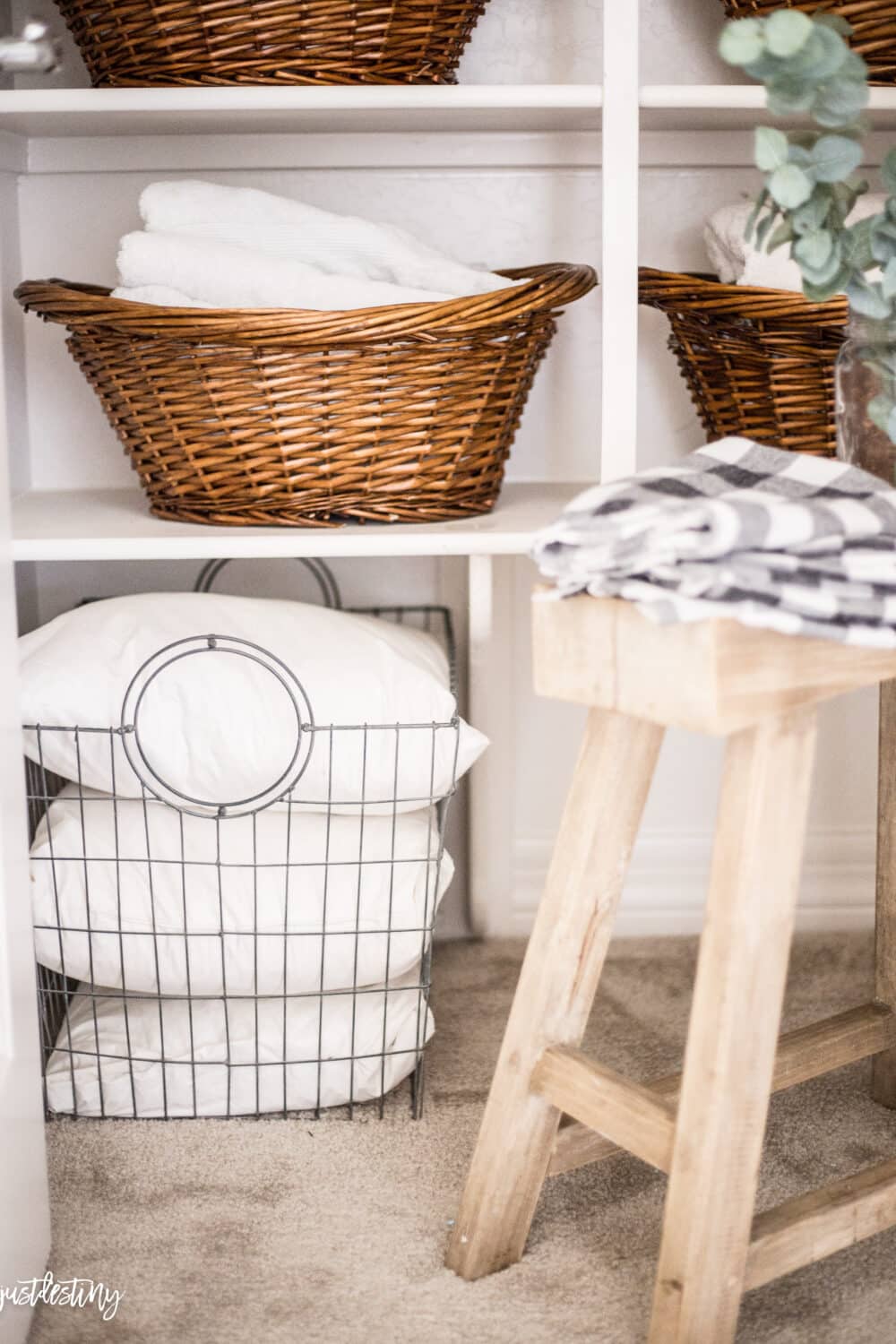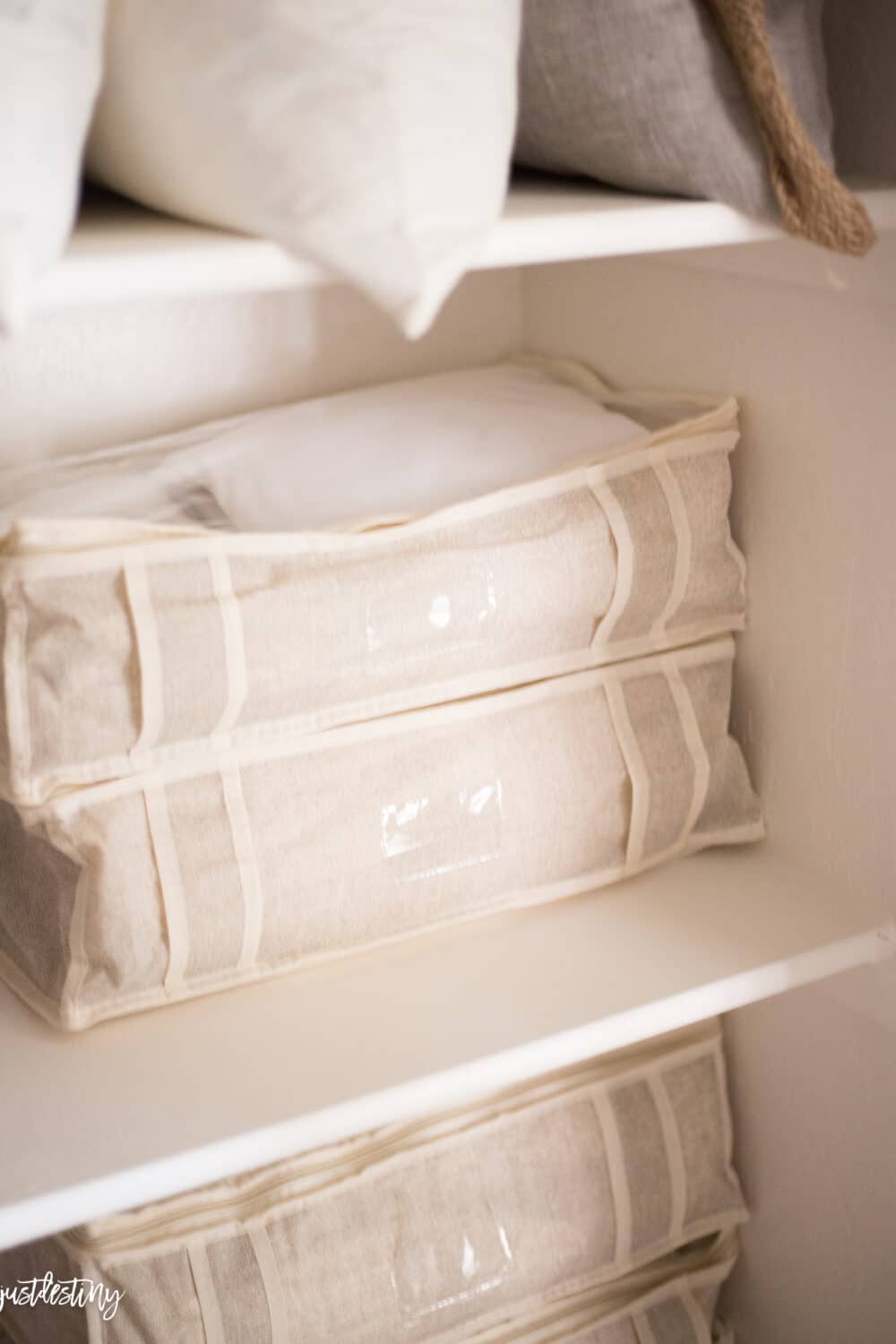 I also keep my pillow covers and inserts in this closet as well. Before we moved I did a big pillow purge so my collection is a lot more manageable now! ha! You know this girl loves pillows. But right now I'm really loving throws. That might be my next addiction. ha!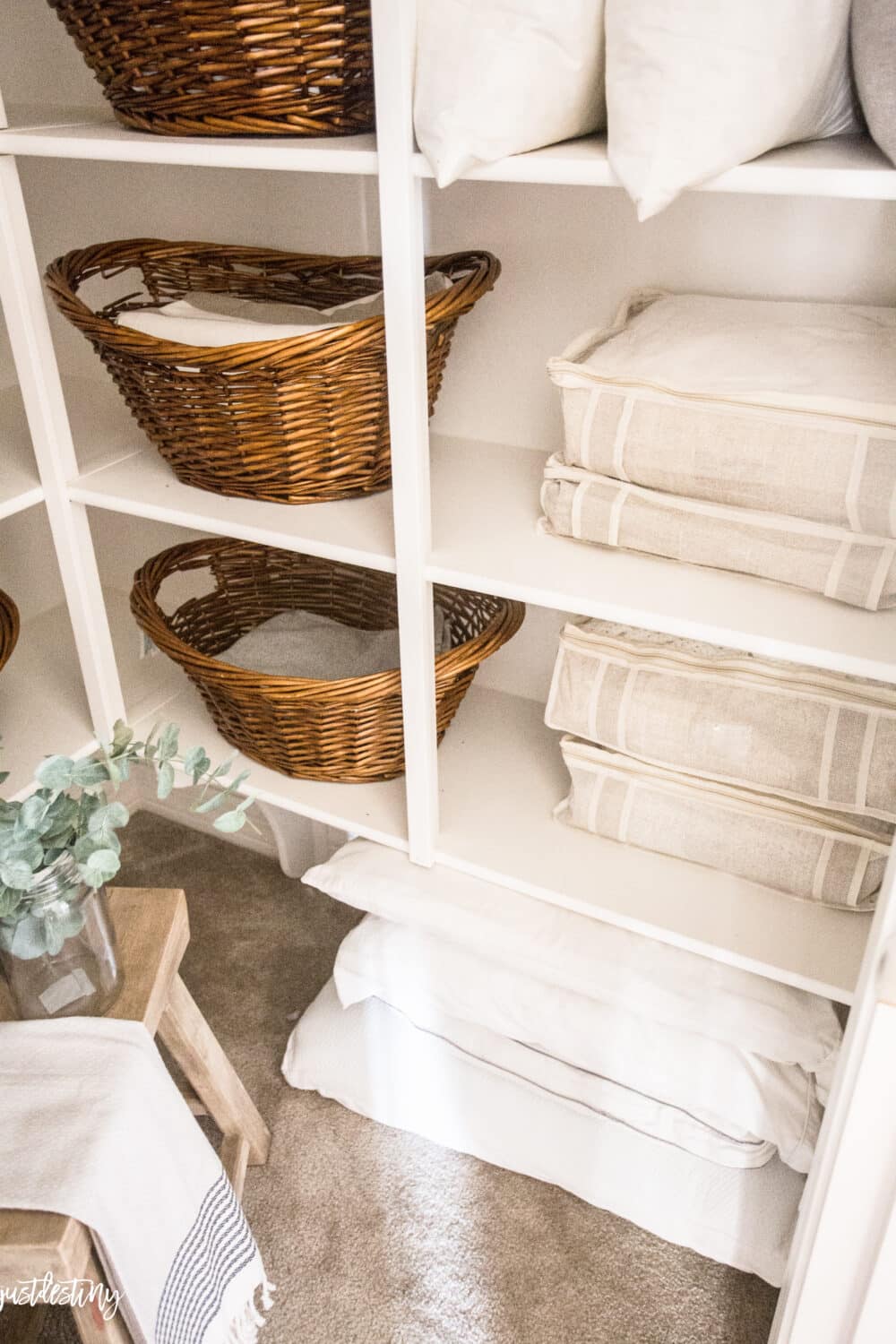 My next project is to add labels, but for now, I'm really the only one doing laundry soooooo, I know where all the things go! Ha! But whether you're planning the family schedule, cleaning out your linen closet, or getting the kiddos ready to head back to school, Michaels has everything you need to help you get organized this year.