This post is sponsored and may contain affiliate links, please read my disclosure policy.
Homemade Cinnamon Morning Waffles are just what you need this weekend! Get out that waffle iron, your favorite mixing bowl, and make some waffles for the ones you love this Saturday! This recipe is apart of the collection of breakfast basics. Simple recipes you can start making for those in your home!
Our weekends are usually filled to the brim with activities. Basketball, football, dance, birthday parties, visits and more. But every now and then we get a Saturday morning to ourselves to make breakfast! Most of the time we have Reggie's famous cheesy eggs accompanied by bacon, sausage or toast. But this particular morning I was feeling/craving some homemade waffles! It might be because we just had homemade chicken and waffles early this week and it just seemed right to make them again!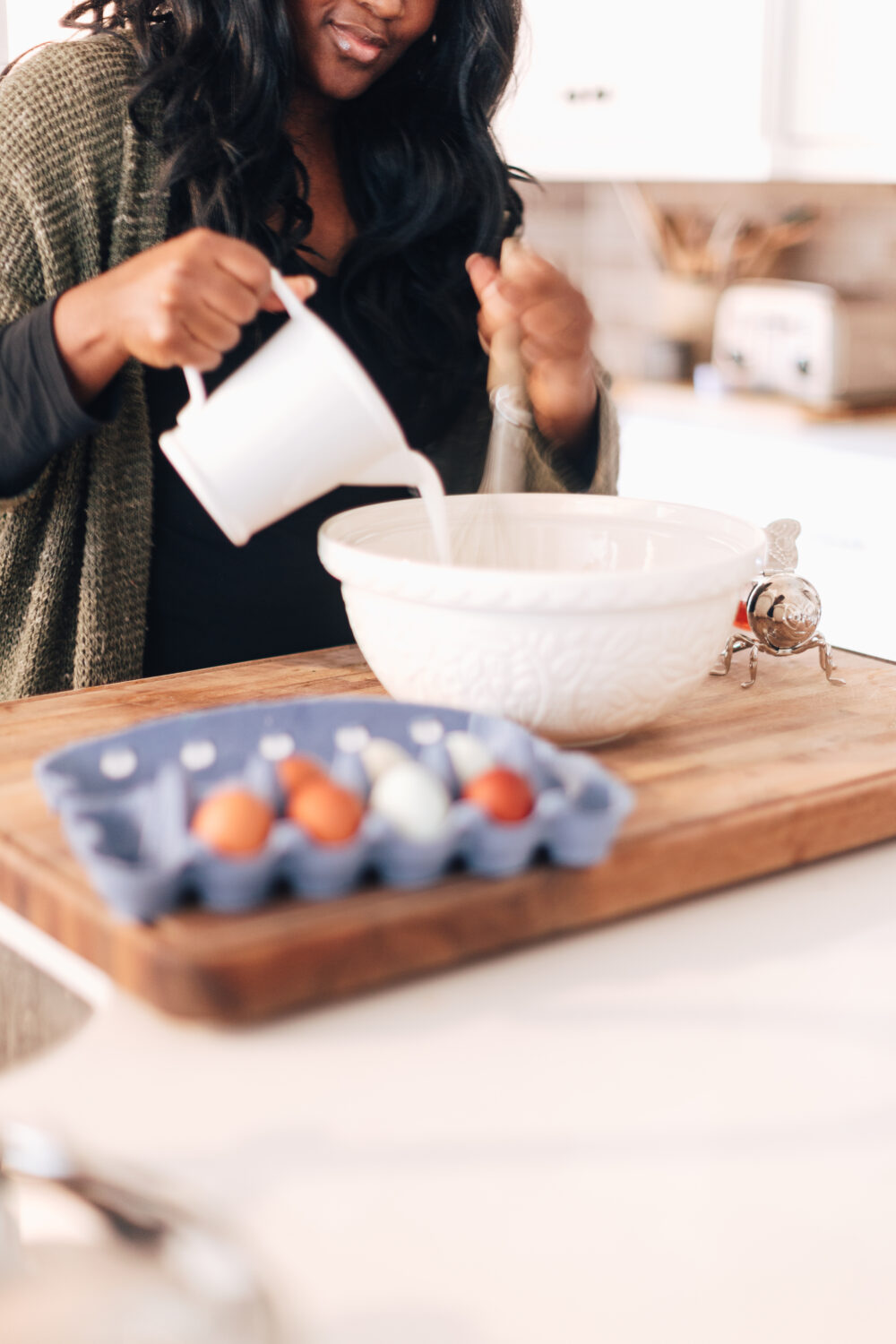 The recipe that you'll find below is really easy! I adapted it from my favorite site for pastries and breakfast foods, King Arthur! I remember trying one of their recipes early on in our marriage and have been loyal ever since! By the way if you want to know where I got my blue eggs from, I got them from SPROUTS!! From a company called Happy Eggs and they are gorgeous!! I think they got a fan out of me too! haha!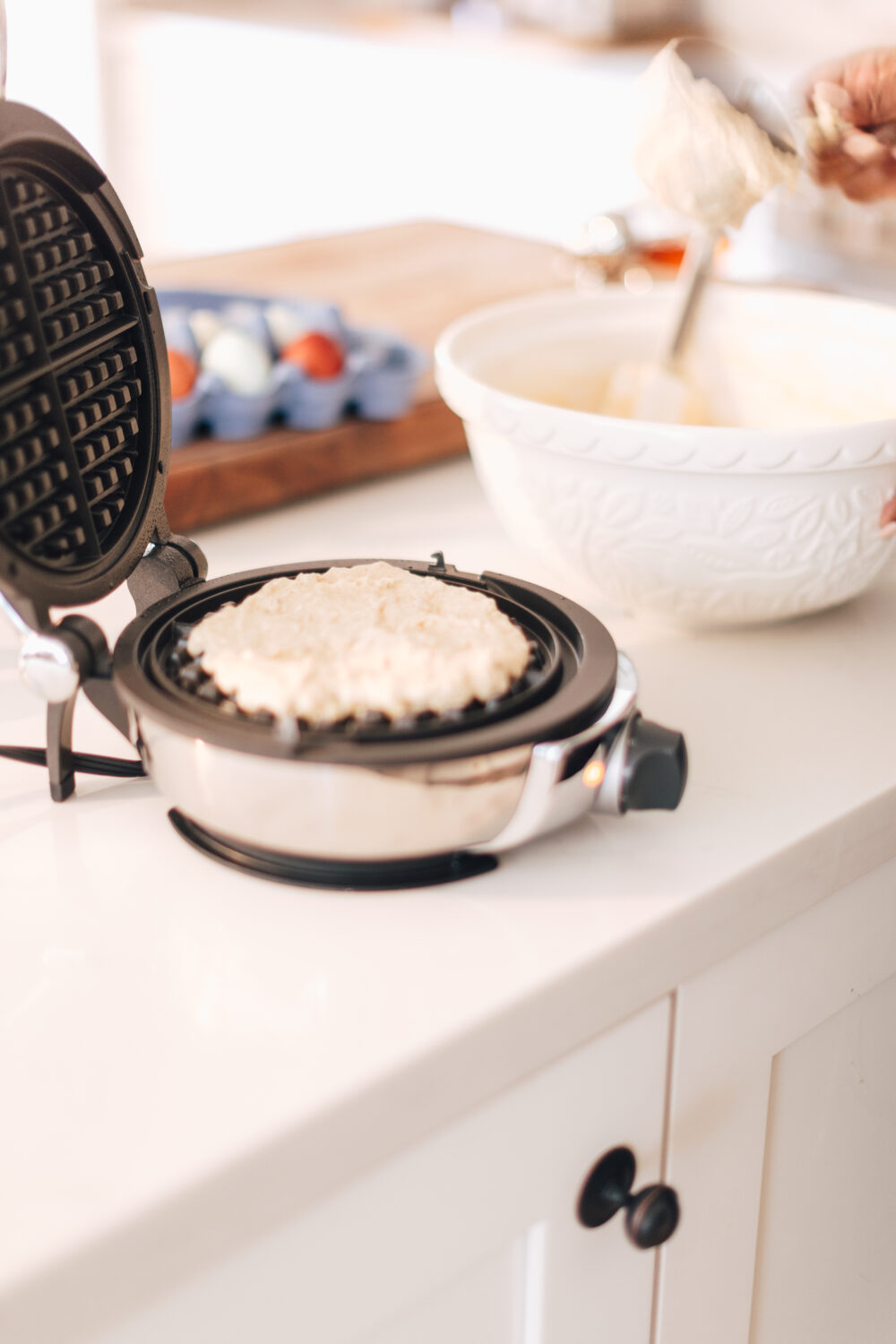 For whatever reason it feels good to get out a fancy mixing bowl sometimes. I usually have this on display in my kitchen behind my glass cabinets but I decided that I wanted to use it so I did! It's so nice to use your nice stuff!! This gorgeous bowl is from Mason Cash and before you head over there, I must warn you, you might get obsessed! Plus if you are a Downton Abbey fan then you'll recognize these bowls from the famous kitchen!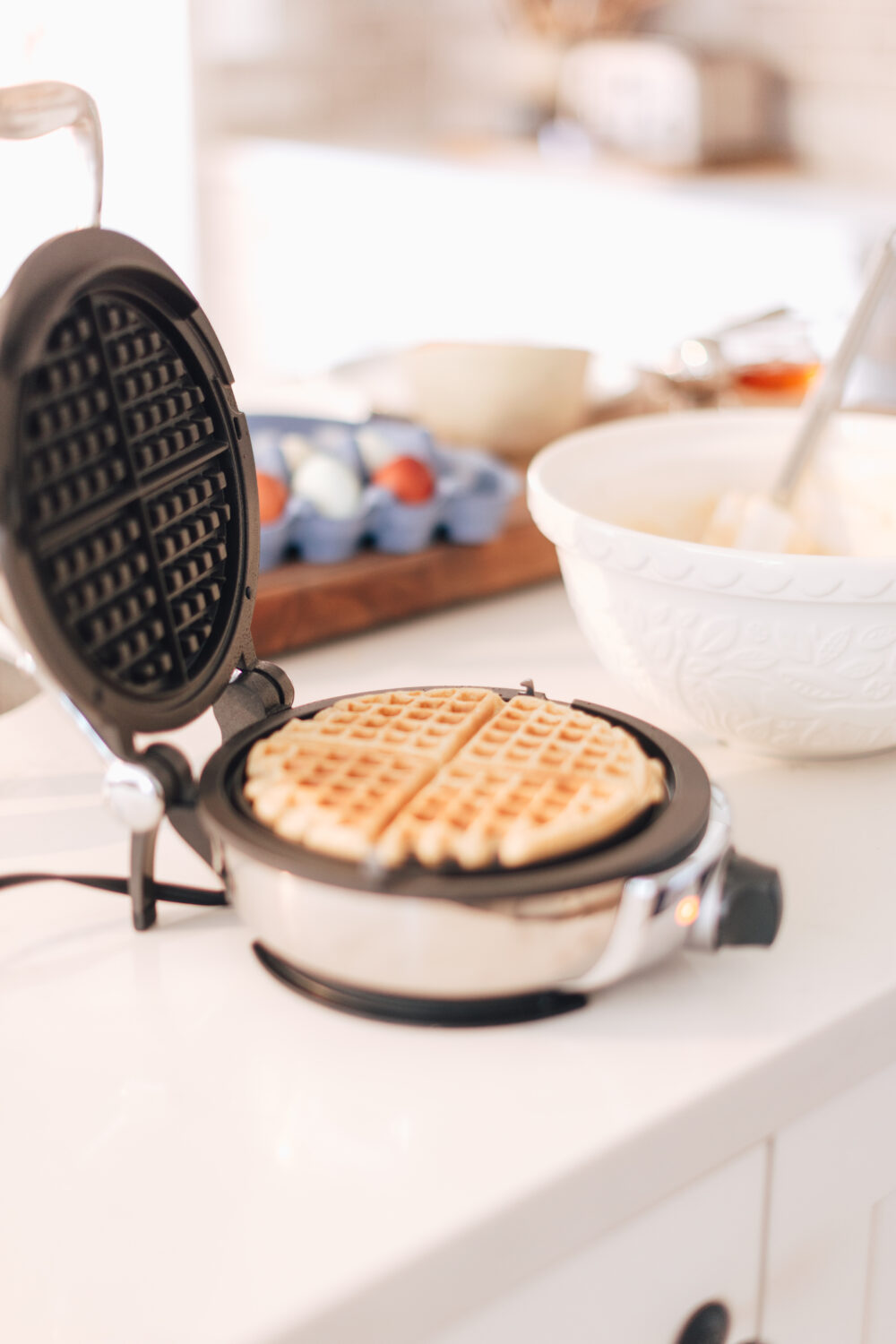 To add a little bit of Just Destiny to these waffles I added a pinch or two of cinnamon! It gives it the perfect flavor of savory! I'm no recipe developer BUT I do add my own spin to just about everything I make in the kitchen.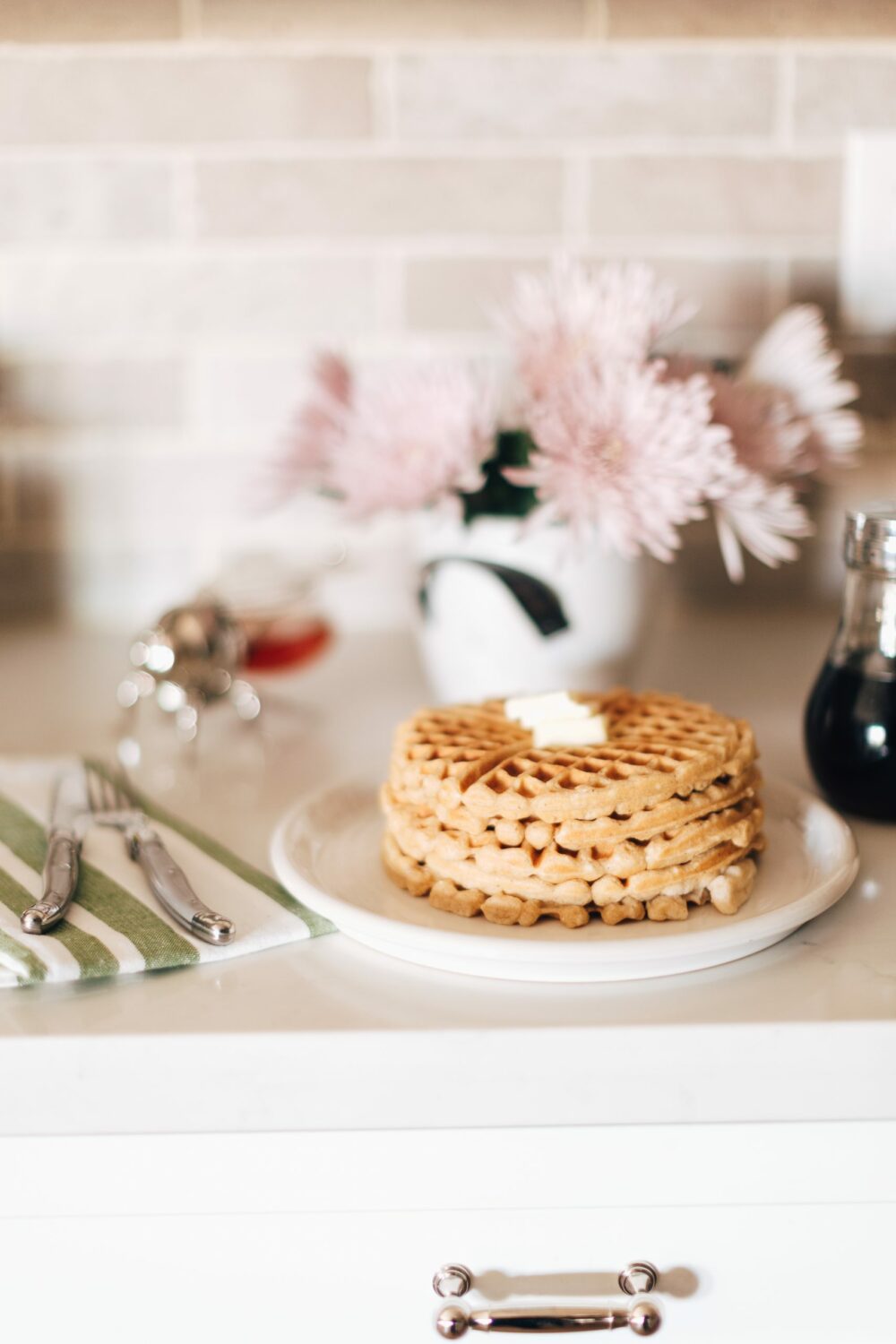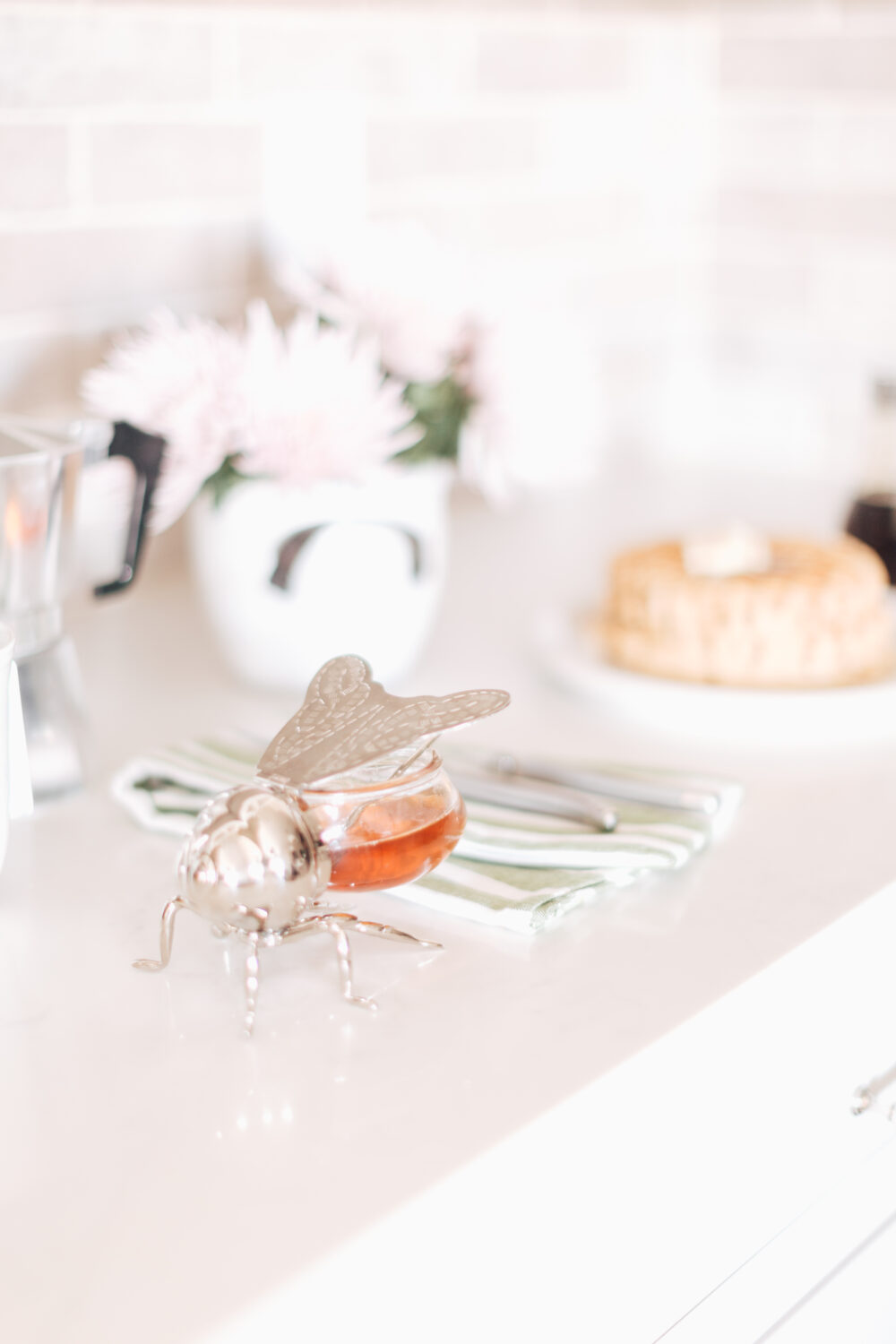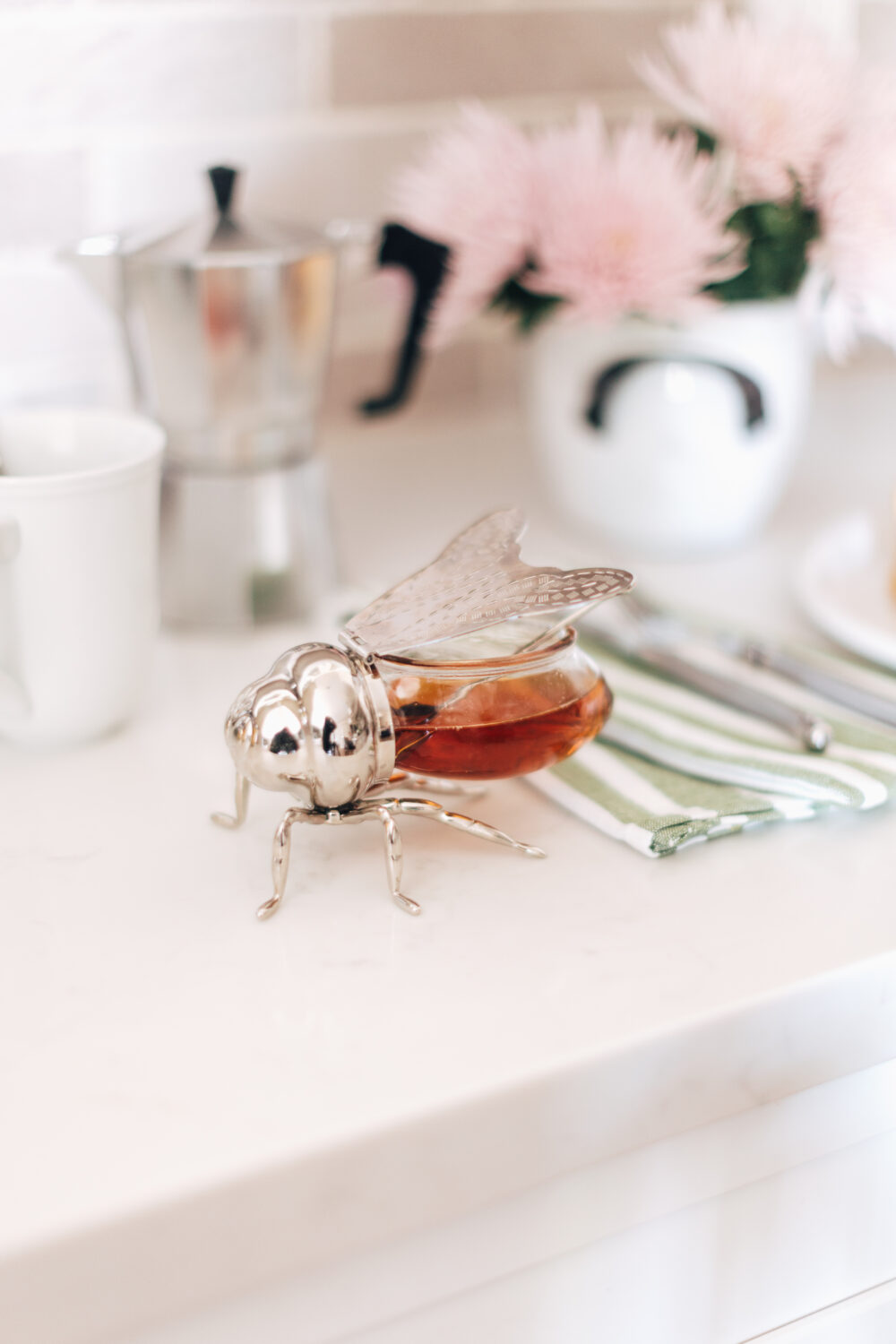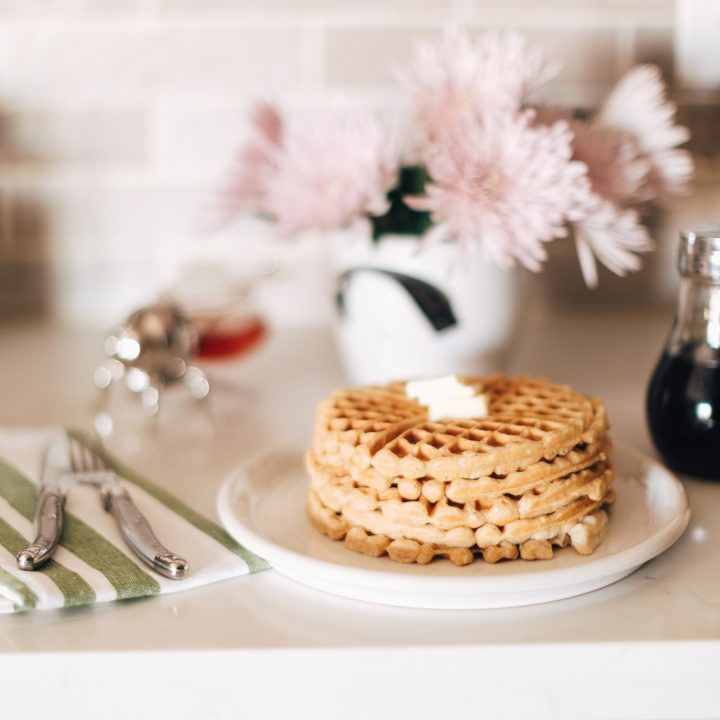 Cinnamon Morning Waffles
Cinnamon Morning Waffles Recipe
Ingredients
2 large eggs
1 3/4 cups buttermilk
1/2 cup (8 tablespoons) butter, melted and cooled to room temperature
2 teaspoons vanilla extract
1 3/4 cups King Arthur Unbleached All-Purpose Flour
2 tablespoons sugar*
2 teaspoons baking powder
1 teaspoon baking soda
1 teaspoon salt
1 teaspoon of cinnamon
Instructions
In a medium-sized mixing bowl, beat together the eggs, buttermilk, melted butter, and vanilla.
In a separate bowl whisk together the dry ingredients.
Combine the wet and dry ingredients, stirring just until nearly smooth; a few small lumps may remain.
Spray your waffle iron with a non-stick cooking spray before preheating it. Cook waffles according to the manufacturer's directions. For an 8" round waffle iron, use about 1/3 cup batter; cook for 2 to 3 minutes, until the iron stops steaming.
Nutrition Information:
Serving Size:

1 grams
Amount Per Serving:
Unsaturated Fat:

0g