Our Favorite Back to School Supplies and Mom Hack worth Sharing!
This post is sponsored and may contain affiliate links, please read my disclosure policy.
This post is sponsored by Walmart.
Back to school is here people and I'm ready! I mean not really but also, YES! Summer can be pure bliss because you're not worrying about schedules and assignments and lunches and all the hurry that involves the school year. During the summer we get to wake up when we want, and we aren't tied down by demands. On the other hand summer keeps us busy with trying to make the most of it! Summer vacations, camps and not to mention our grocery bill goes SKY high! haha!
So that's why my feelings seem to be split when it comes to back to school time. I love it, but then again it makes me sort of sad! But one thing that makes me excited about each new school year is back to school shopping. Specifically back to school supply shopping! There's just something about a new set of school supplies that still makes me happy as an adult! Giddy actually!!
So today I'm going to share a few favorites from Walmart for the kids and even share a mom hack on how to get them ALL without even heading to the store! Walmart continues to be a great option for getting ALL your back to school shopping done all in one spot. We're talking trendy clothes and shoes ( I love these for Livy!) lunchboxes and backpacks, uniforms, teacher supplies and of course kid supplies all in one spot! Not to mention you can also pick up snacks and food for all your lunches there too!
Last week we headed to Walmart to pick up all the supplies we needed for the year. Then today we started to sort them all out like we do each year. Each kid gets their list and grabs all they need from the stockpile and puts it into their own box to transport to school on meet the teacher night!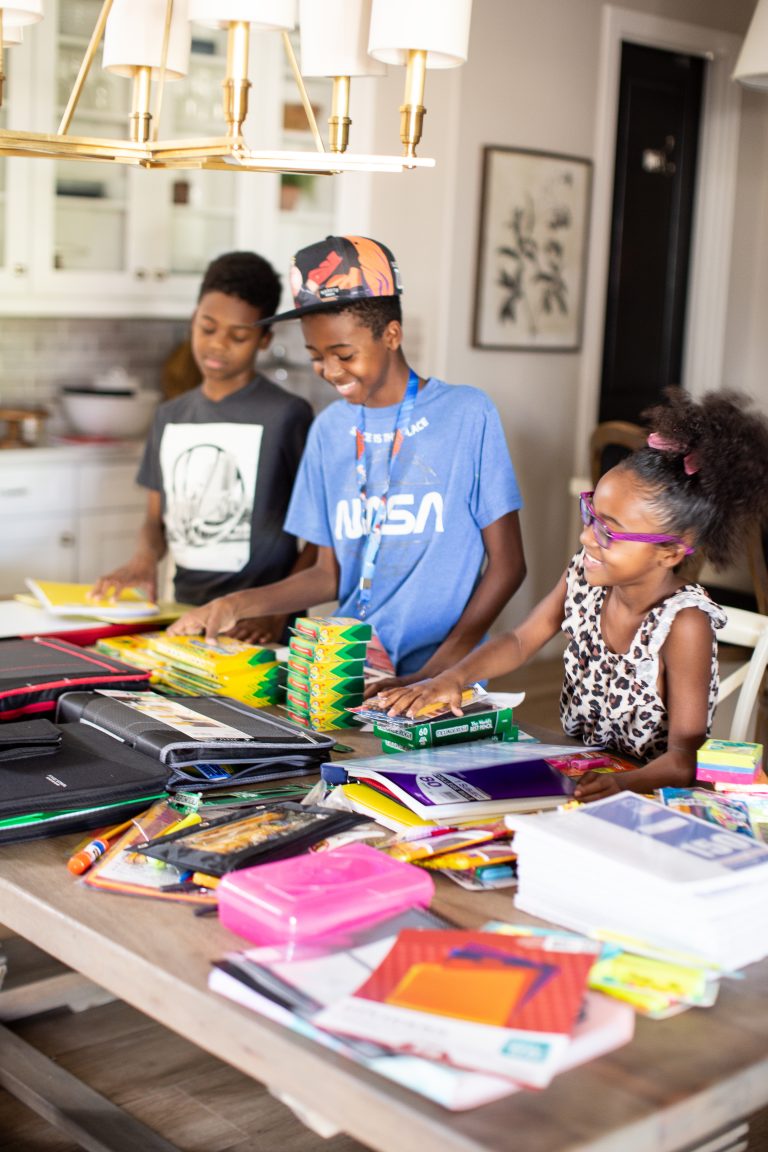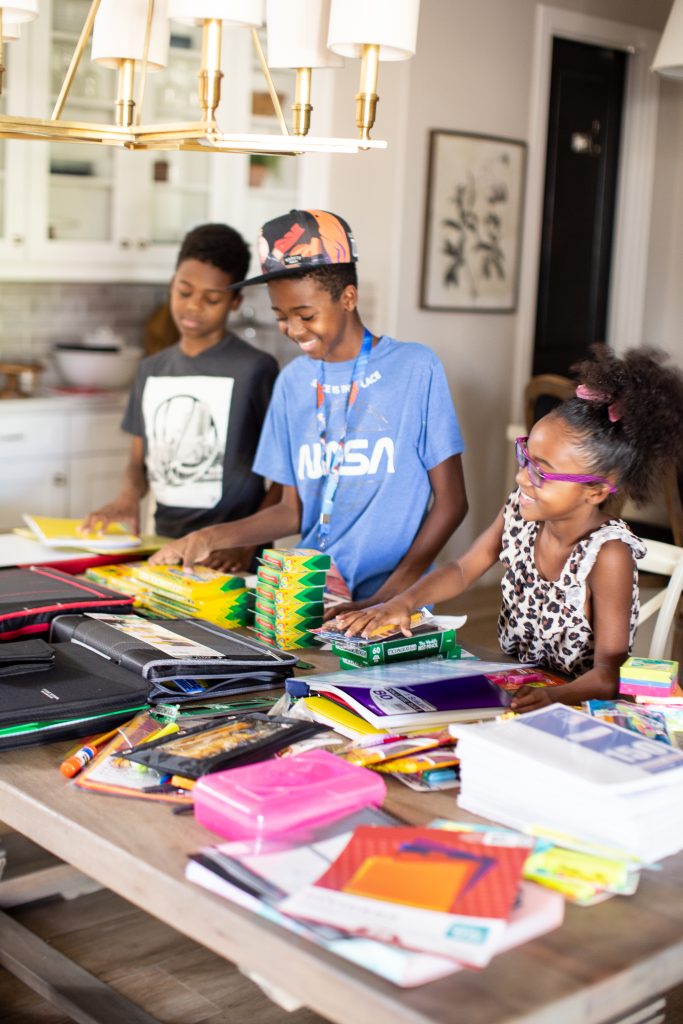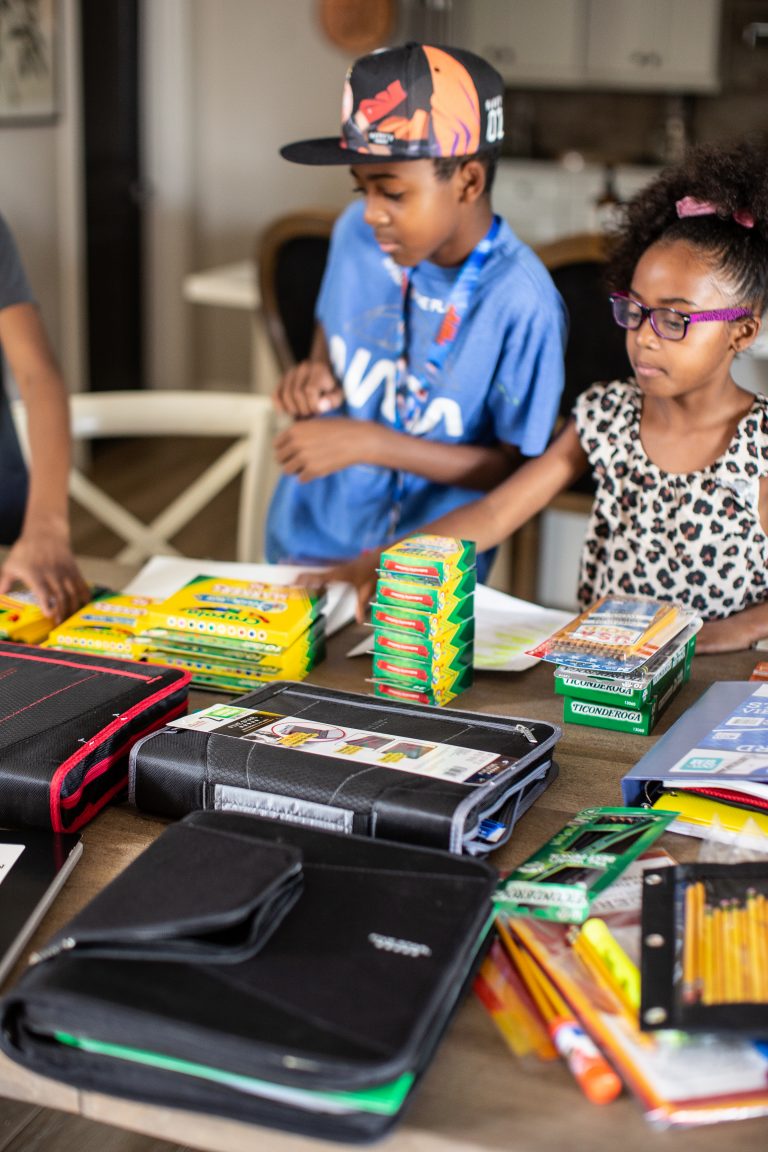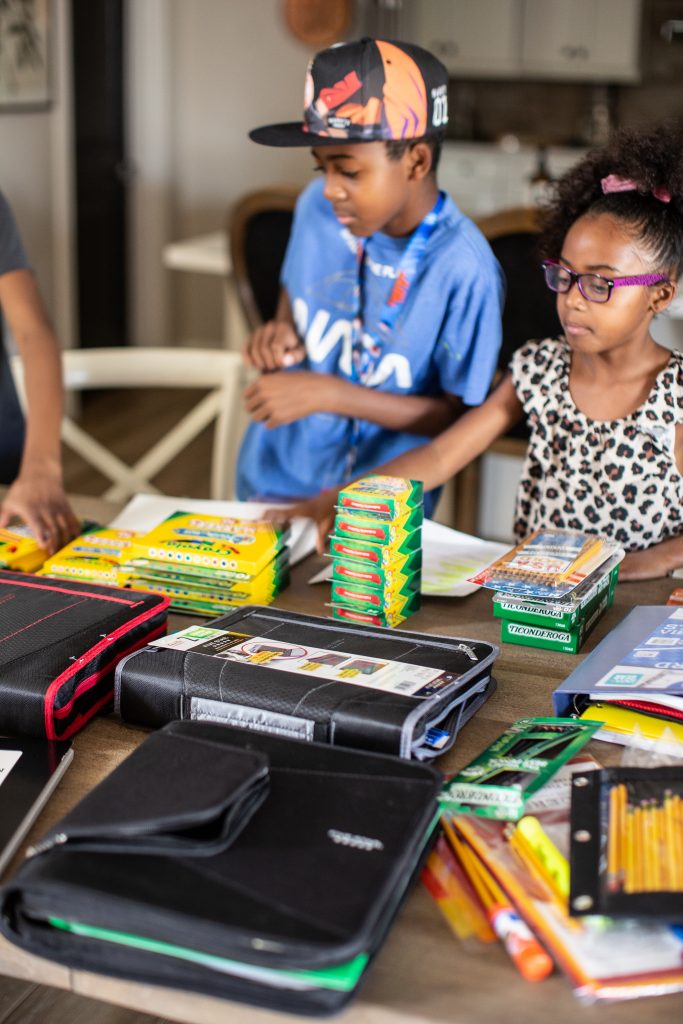 My Favorite School Supplies for the Kids
Did you know I use to be a teacher? Well I was for a short time, so I have a pretty good idea on the best supplies for both teachers and students! Because my kids have been in school for a while now, there are certain brands that I just love and keep coming back too!
Five Star 3 ring Binders– I've been a believer in Five Star since I was in school so it's no wonder I started to by the same brand for my kids. I love the 3 rings binders with the built in pencil pouches, portfolios and zippers to keep all their supplies in tack!
Accordion File Pockets– These are great for students who don't need multiple binders yet but still need to keep papers organized! They have dividers and pockets for up to 6-8 different subjects!
Ticonderoga Pencils – I know they seem expensive at first but please just get them. These just last. School aged kids do so much writing and erasing you don't want to have pencil problems. Plus they hold up to hard gribs, pencil biting and just about anything else! They also come in black for your middle schoolers!
Crayola- Another brand that has proven to just be dependable. I know it's tempting to get the cheaper markers and colored pencils but the Crayola brand really does last longer and the colors saturate better!
Sharpie Highlighters -I also love Sharpie everything but this brand wins when it comes to highlighters! Thick, thin, colorful or even retractable they have them all and they last and last and last and LAST! Lasting is so important when it comes to school supplies!
Pilot Gel Roller Pens– a good pen that glides on the paper and last!
Favorite Back to School Supplies in COLOR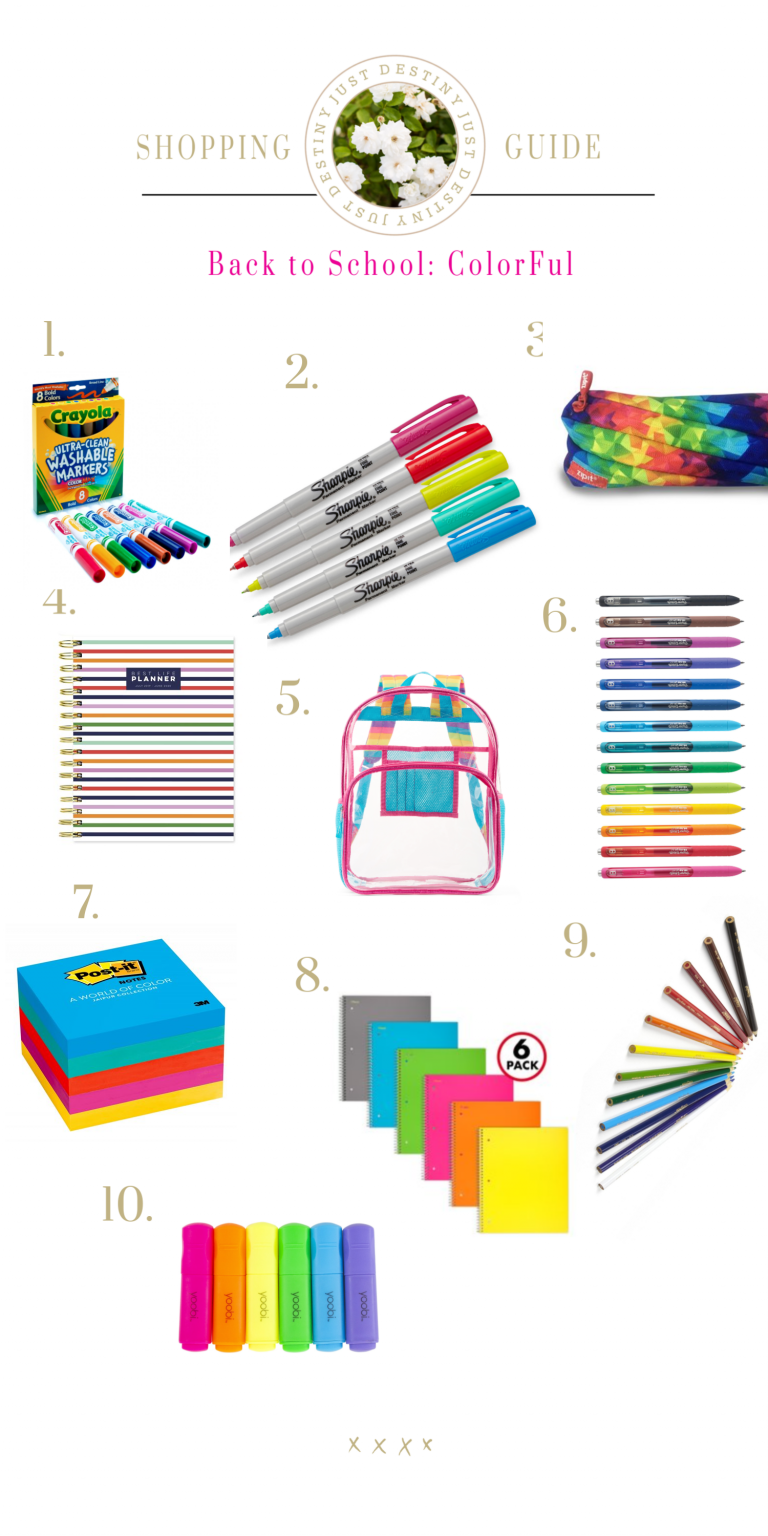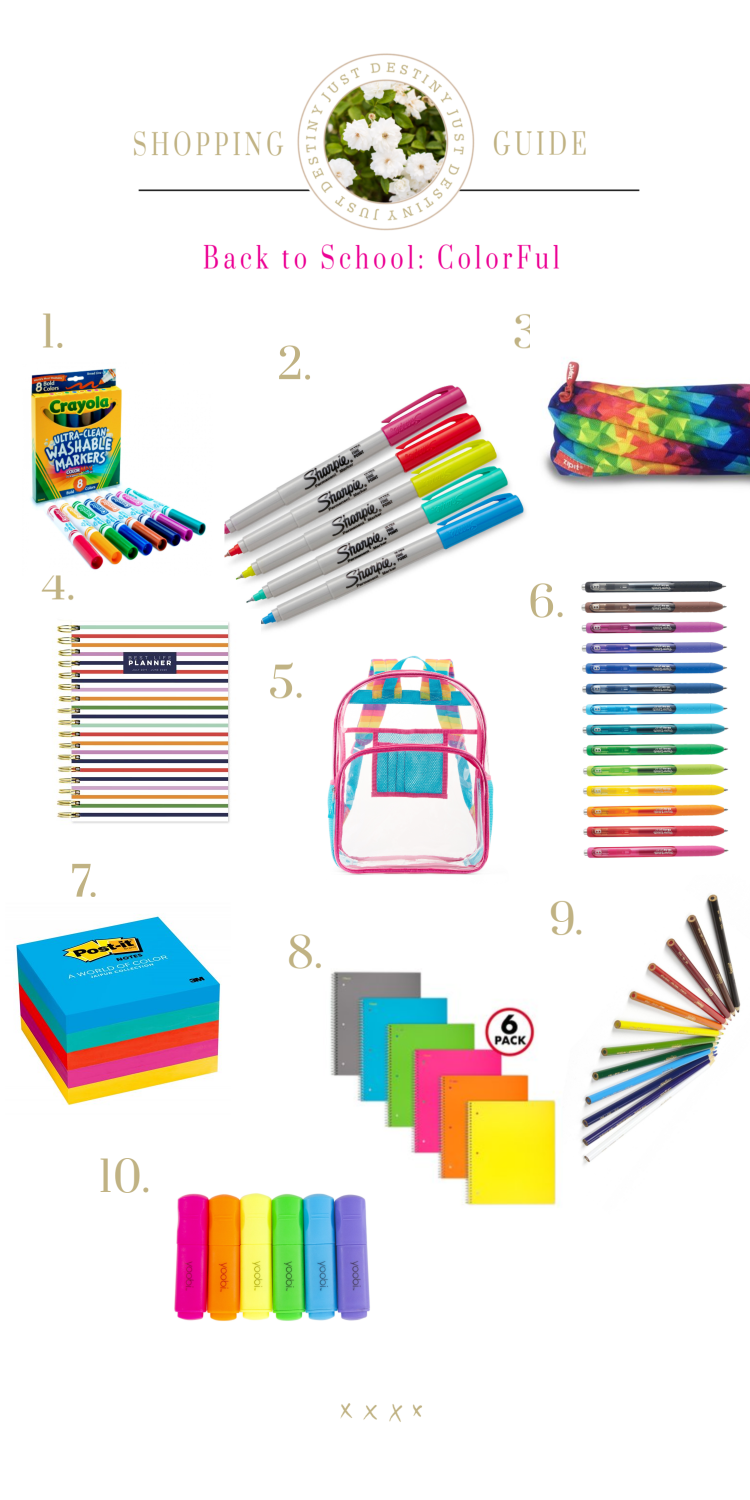 Favorite Back to School Supplies for Girls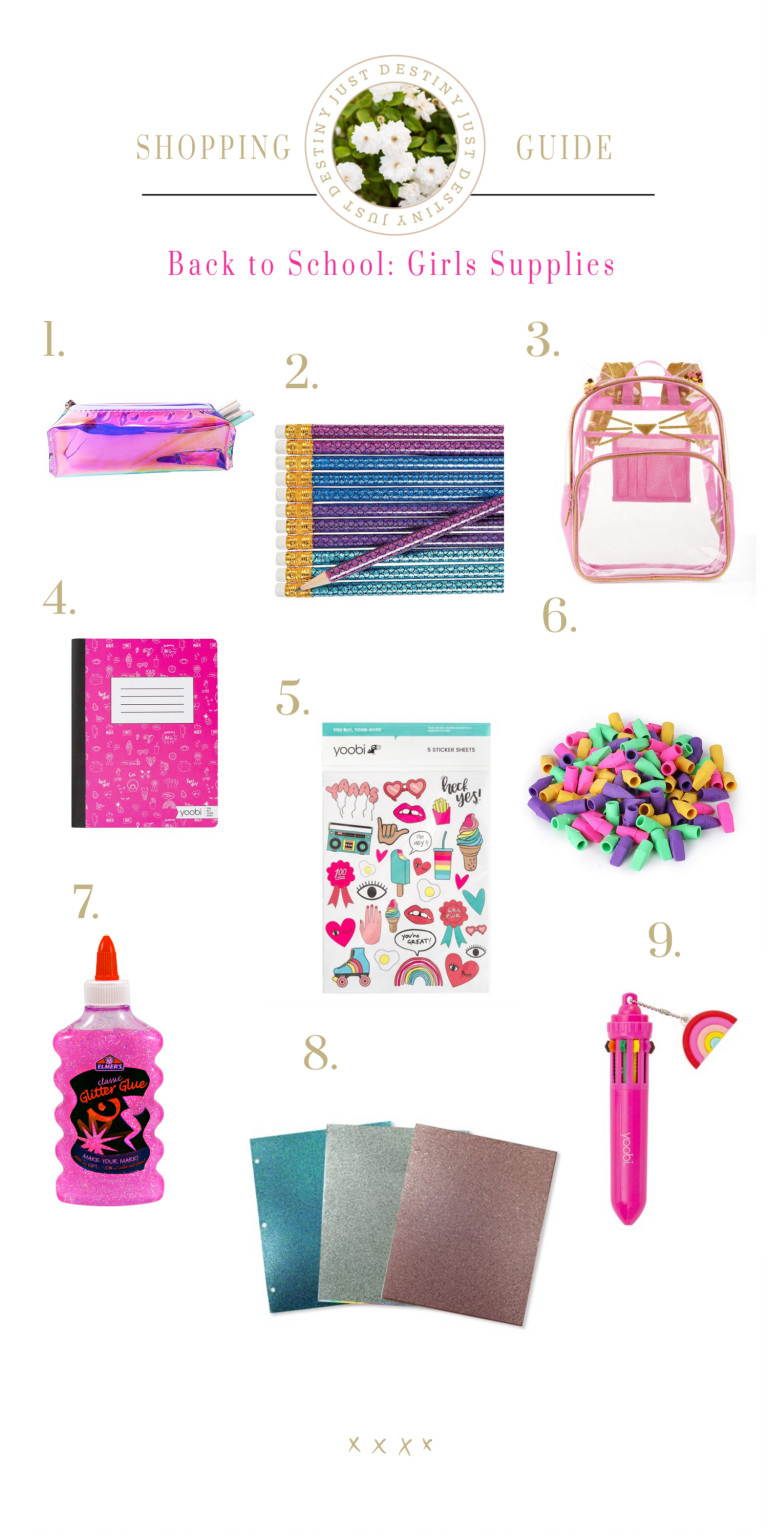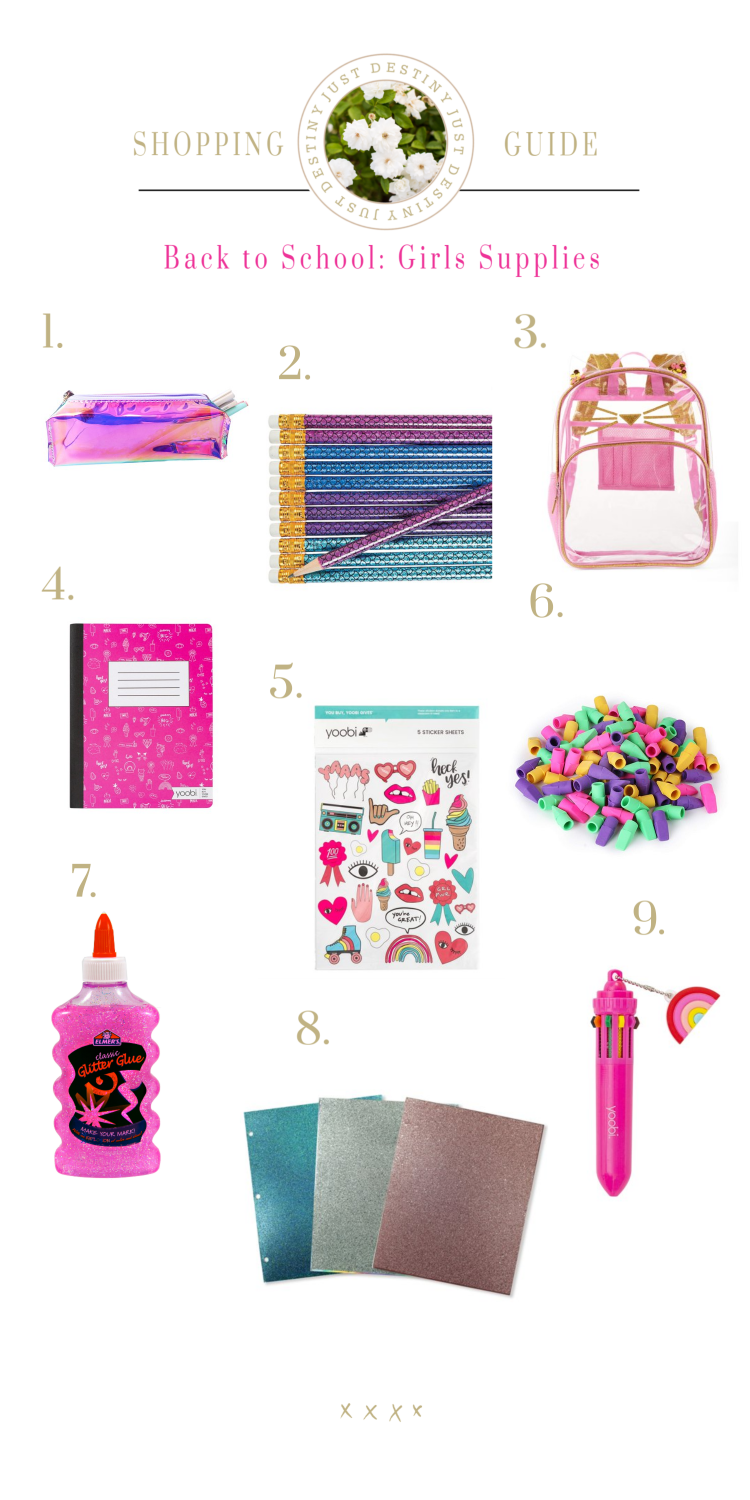 Favorite Back to School Supplies for Boys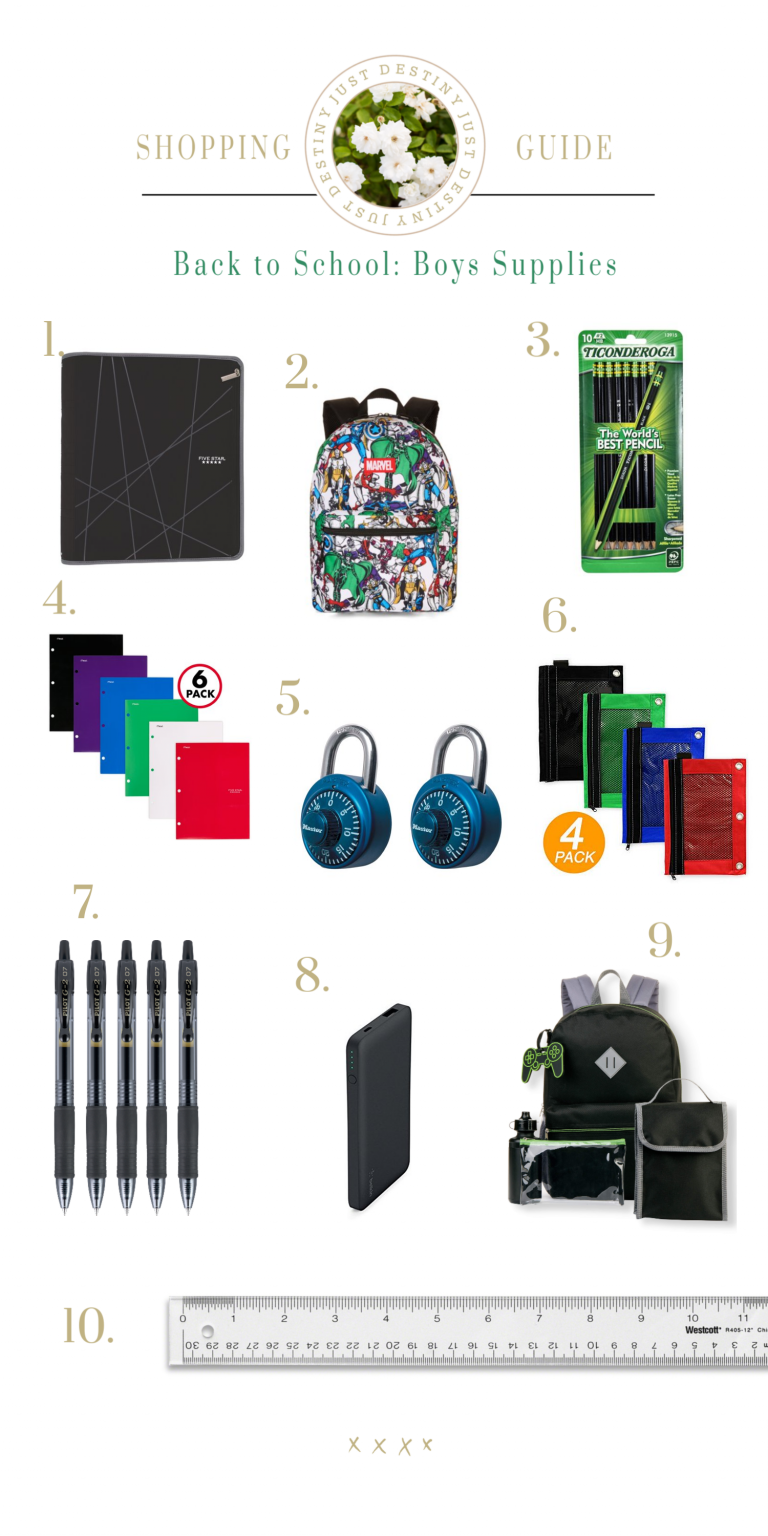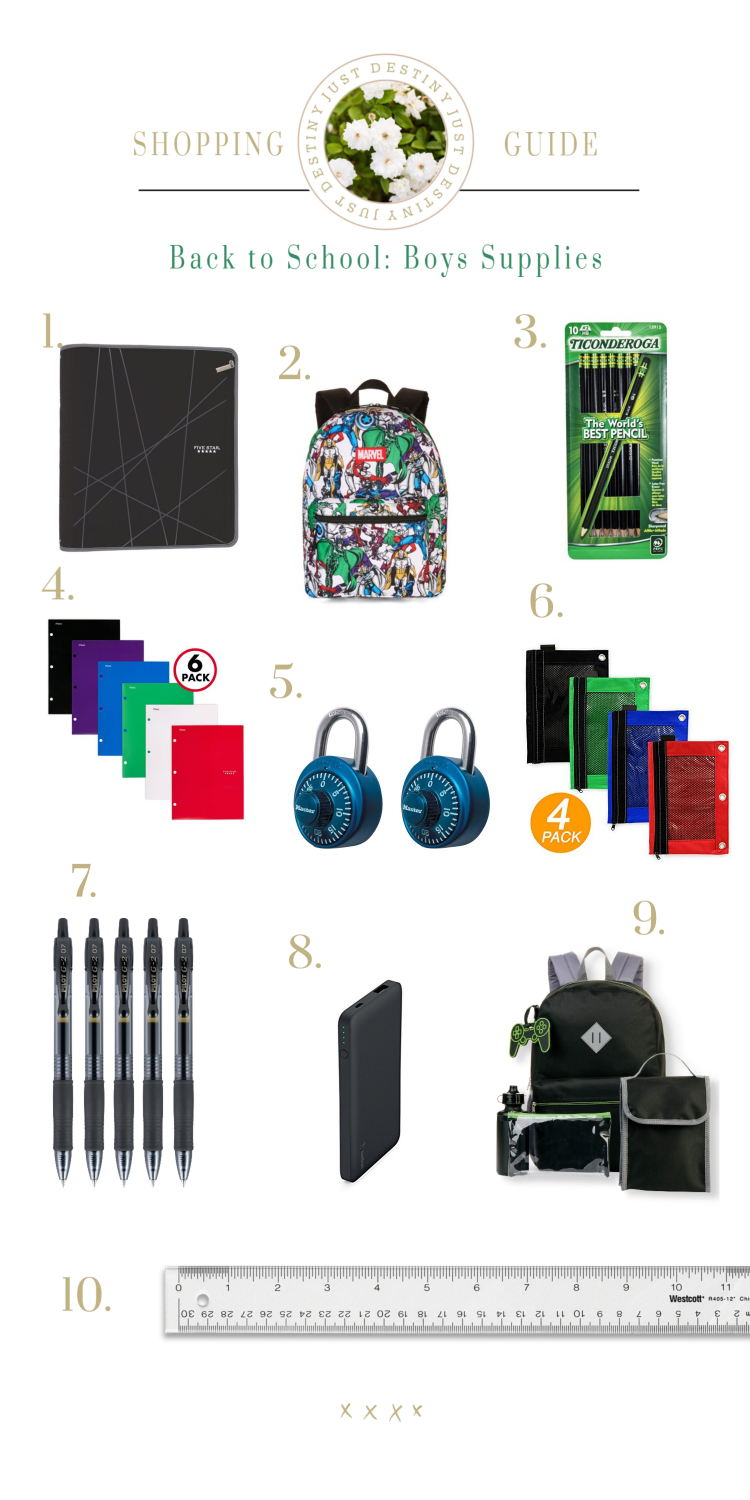 ---
---
Mom Hack!!
Now if you're looking to save sometime Walmart has made it so easy for you! Simply login into your Walmart account find and head to this page to find your teachers supply list!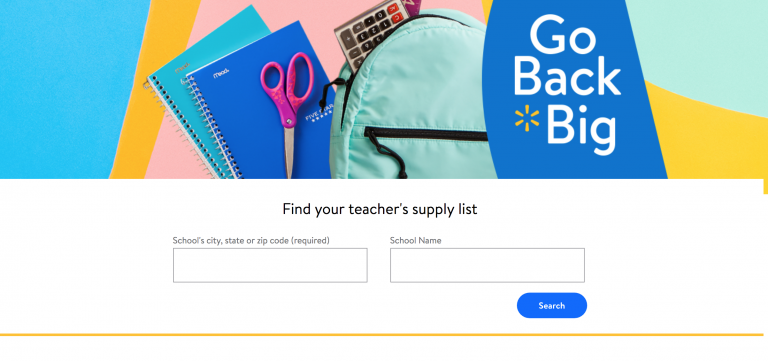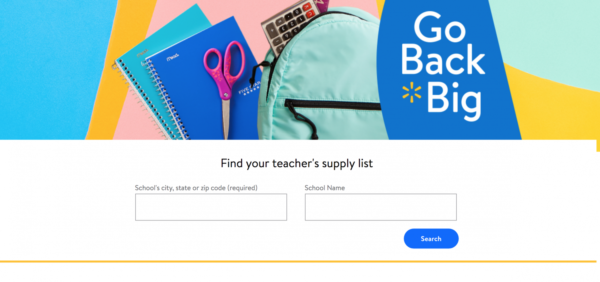 Add all the suggested supplies from your school into the cart and have it shipped directly to you or even the school! So easy right!?!
Are you and your family ready to head back to school?