This post is sponsored and may contain affiliate links, please read my disclosure policy.
This post is sponsored by General Mills. All thoughts and opinions are my own.


I can't believe our summer is coming to an end. Seems like summers are getting shorter and shorter then back-to-school season starts earlier and earlier. We go back August 5th. Yep, you read that right, August 5th. So I'm already prepping by doing some clothes and school supply shopping. With three kids I'm not only thinking about all that stuff but I'm also trying to figure out ideas for school lunches and after school snacks!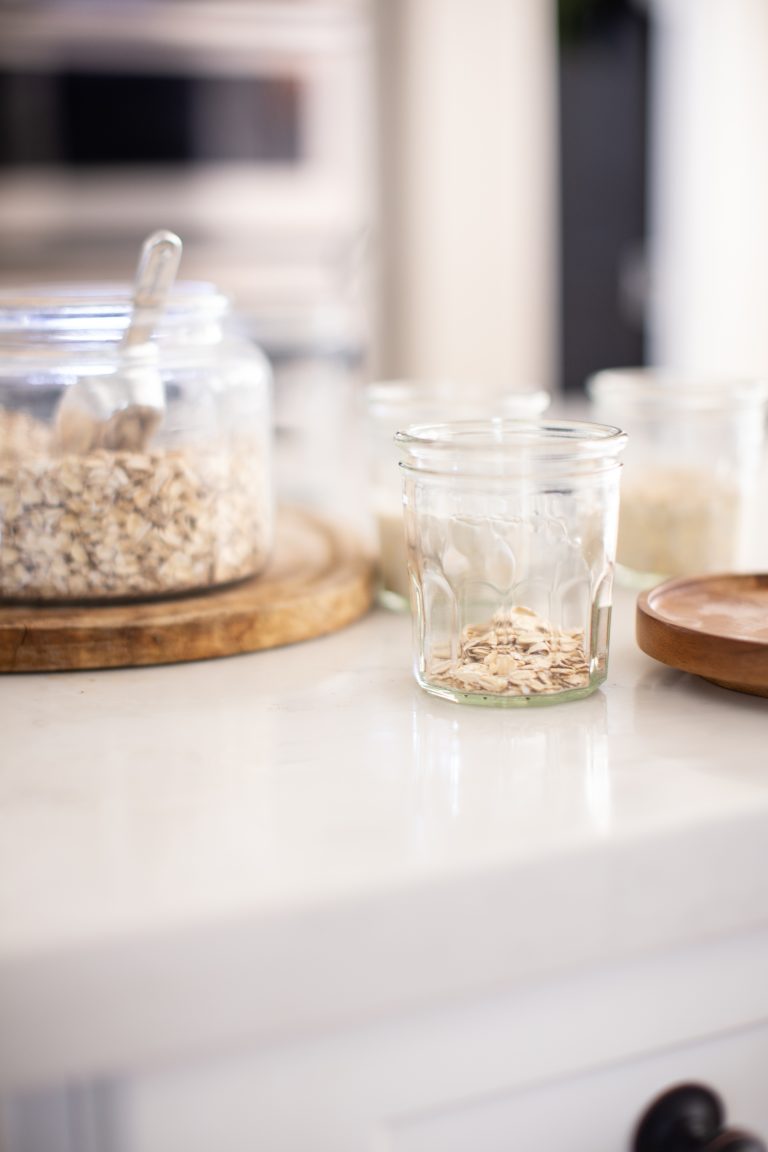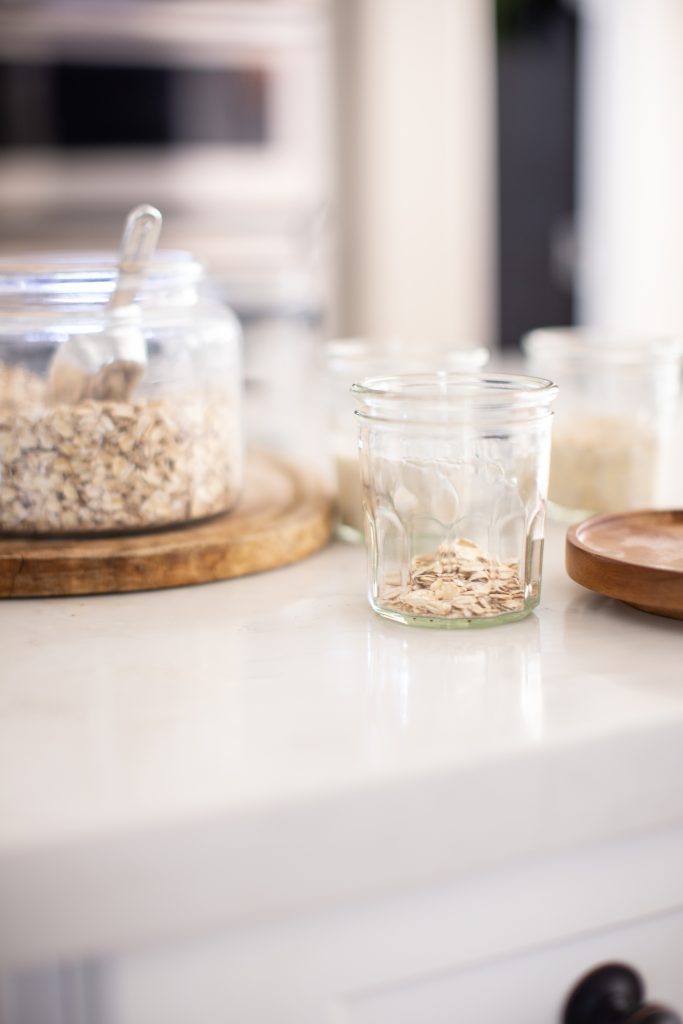 When you think of overnight oats you usually think of breakfast right?! But so many times last year my kids came home and asked for oatmeal. Because they're getting older they were able to tear open a package and make it themselves. A lot of times they were getting ready for after school sports and activities and they needed a pick me up. Something that's not dinner but heavier than a small snack. It's normal for their practices to last 2-3 hours several times a week, so the extra calories are needed to give them some energy! So I decided to give overnight oats a try this year because I can premake them and add layers of treats to keep it fresh!
Overnight oats are really simple to make. Just get a small glass container and fill it up about half way with quick oats.


Then take almond milk or regular milk depending on your child's normal diet and fill it up about half way.


Set the oats in the fridge, covered, overnight. You can see in the photo below how the oats eventually are soaked in with the milk. You can also add sugar or cinnamon to taste!


Once your ready to eat them you can add a few different layers to really satisfy those kiddy taste buds!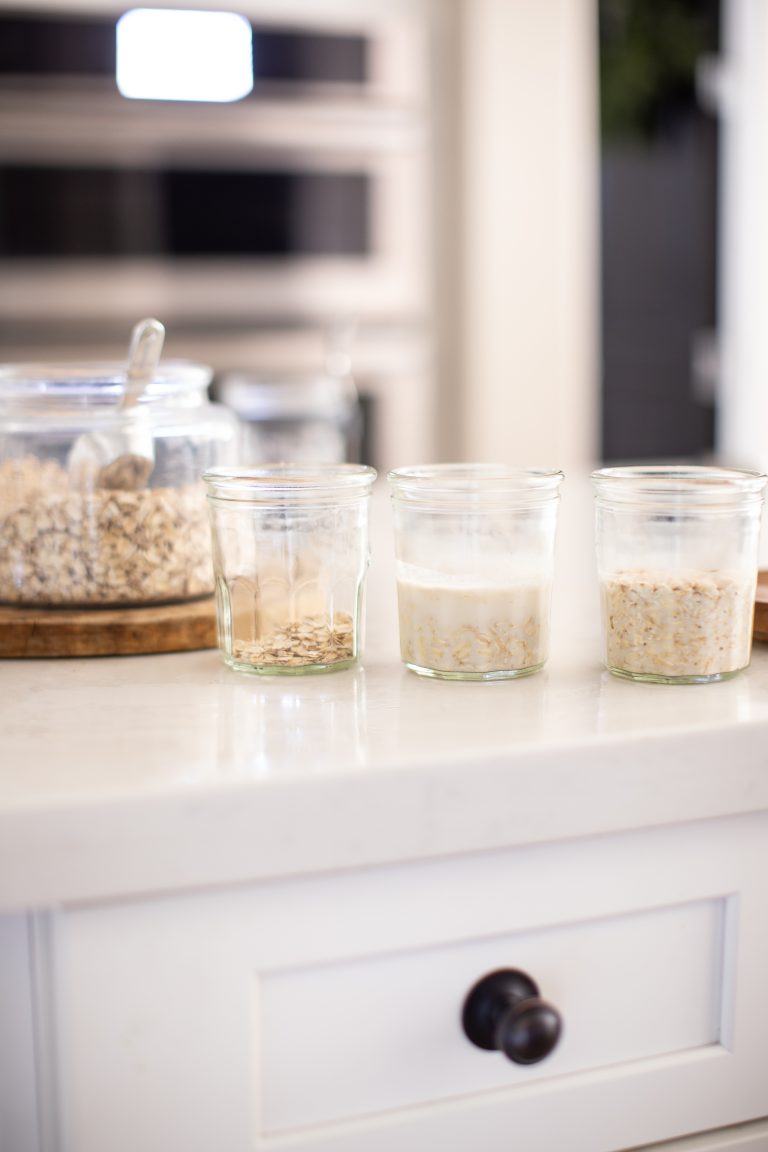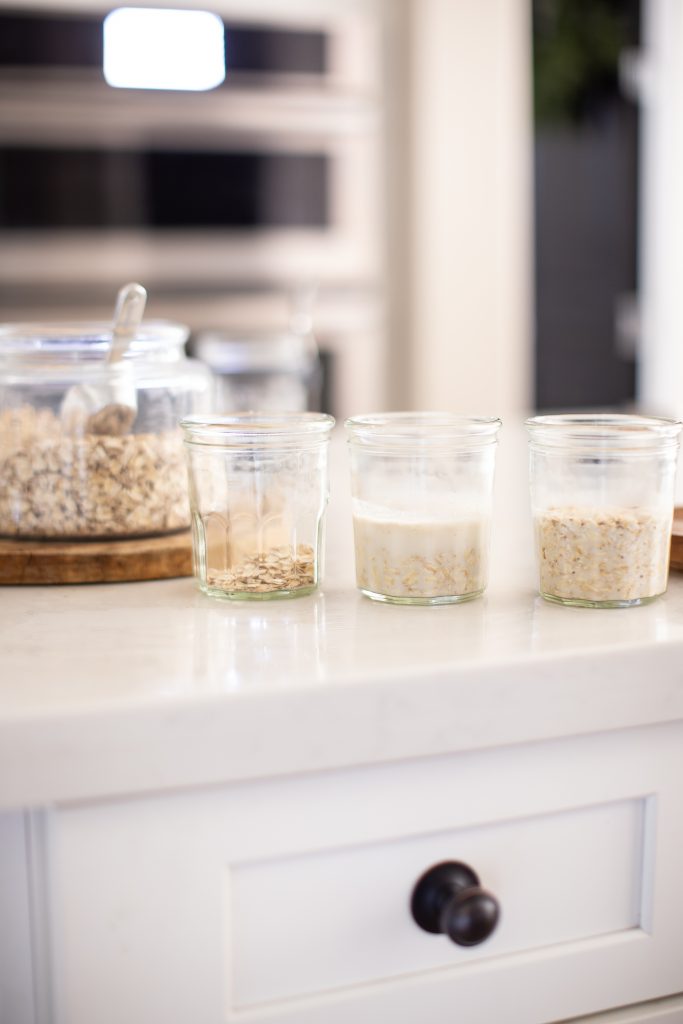 For a nice delicious layer add some cut up bananas! Bananas are high in potassium and contain good levels of protein and dietary fiber. So it's an easy add to this snack!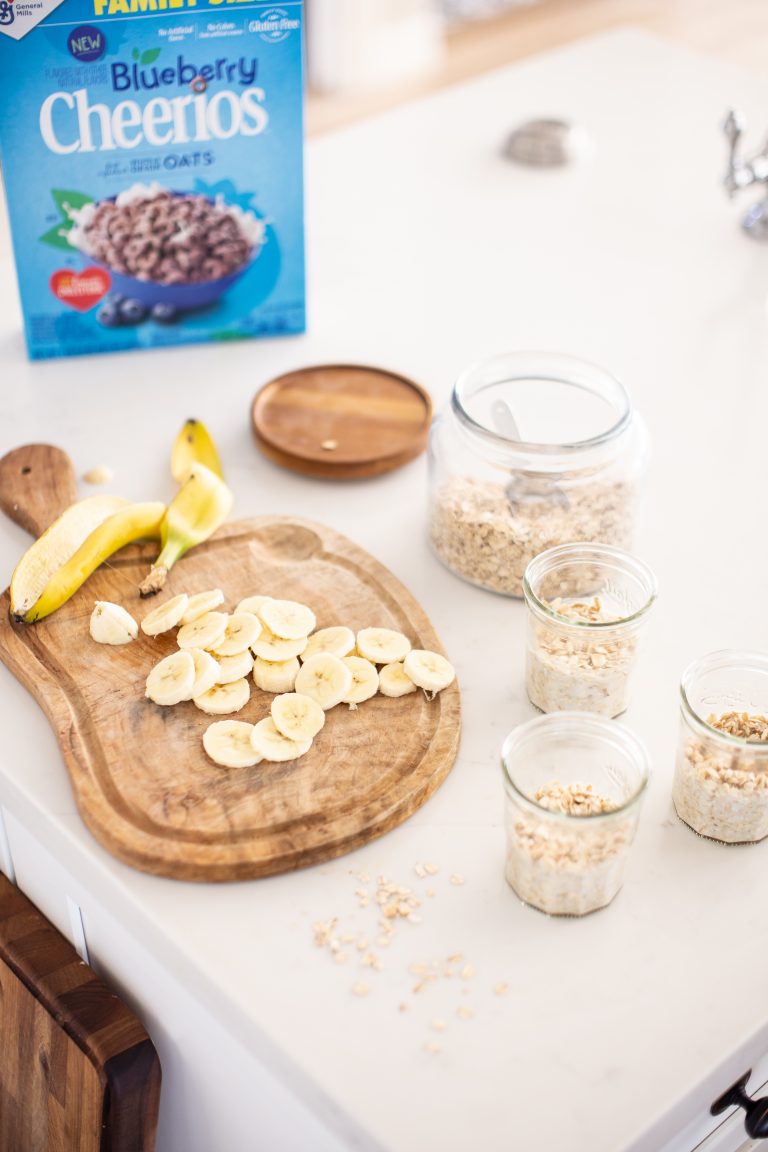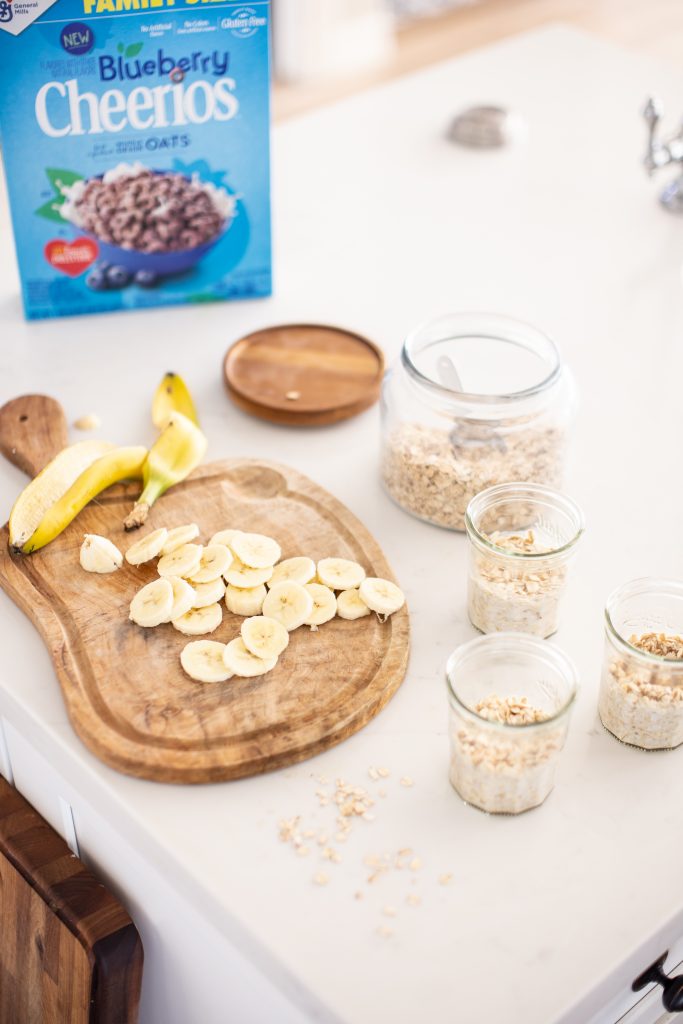 After that simply add a layer of crunch with the NEW
Blueberry Cheerios from Walmart!
The blueberry flavor is subtle and adds just enough flavor without being overwhelming. Just like several other Cheerios flavors we love they're also
Gluten free
Use Whole Grain Oats as the 1st ingredient
No artificial flavors or colors from artificial sources
So you can feel good about adding this treat to the oats! I know as a mom I'm always trying to balance nutrition and taste so Blueberry Cheerios makes it so much easier!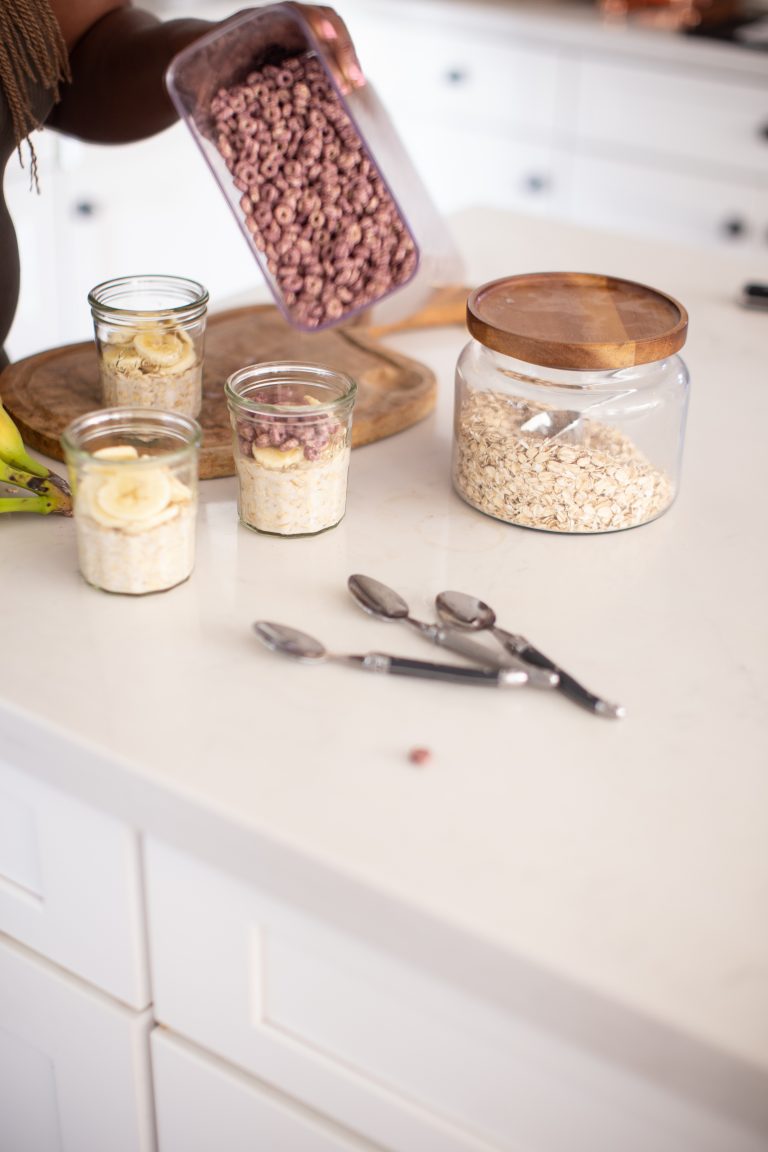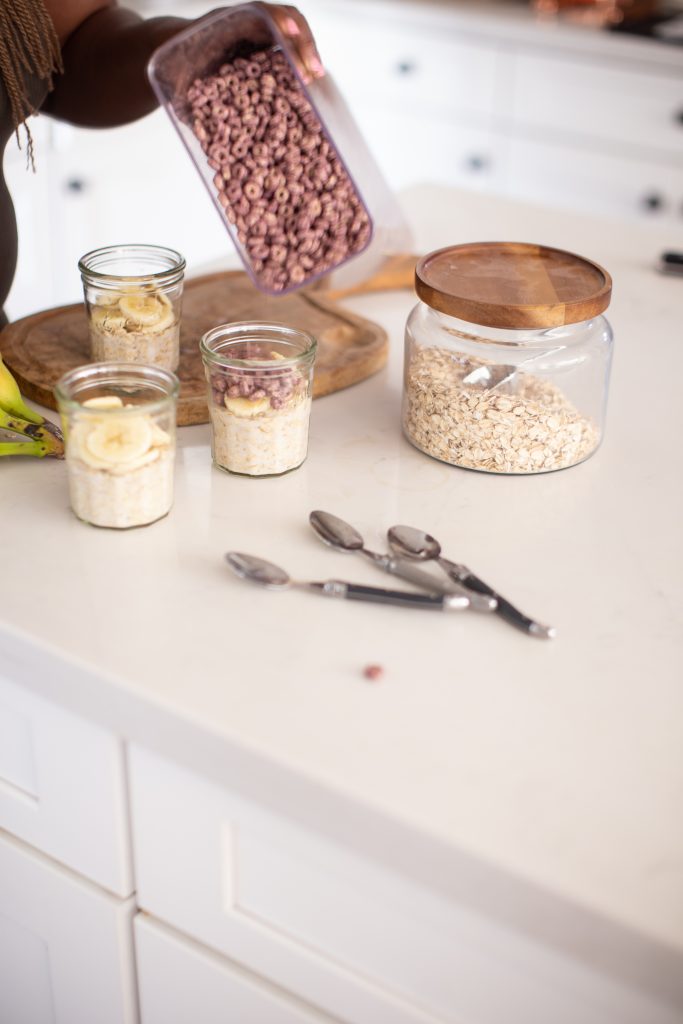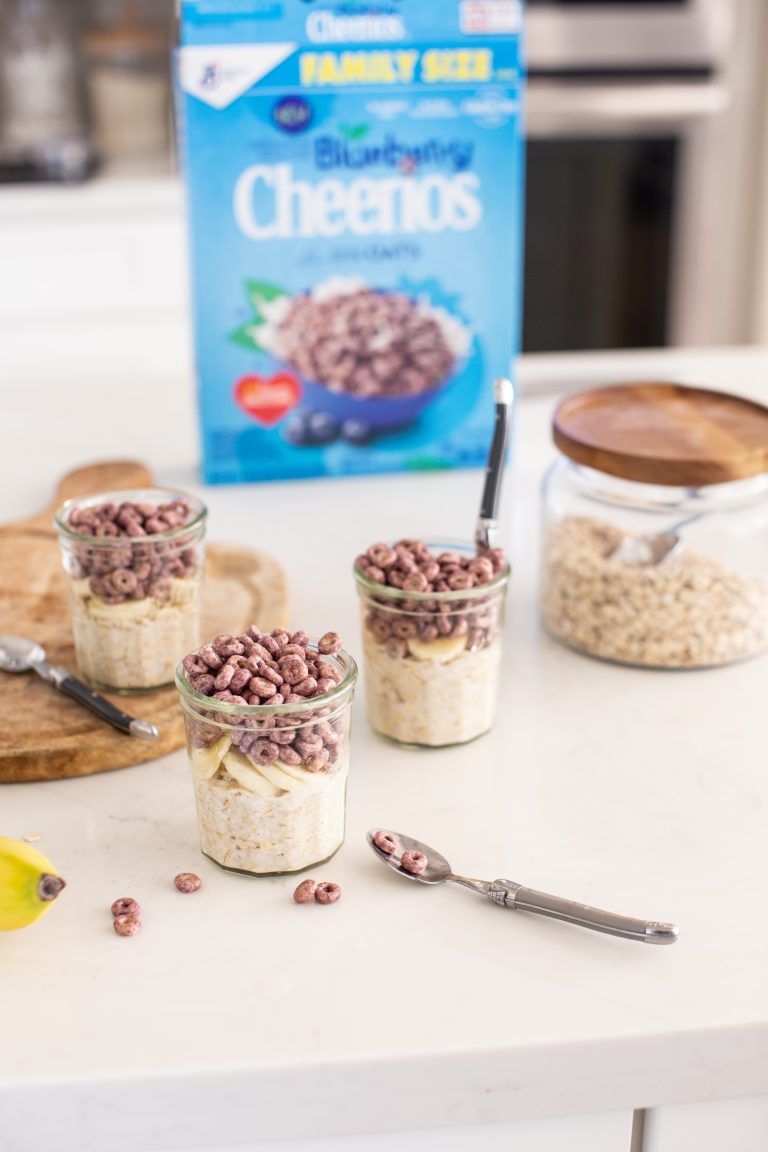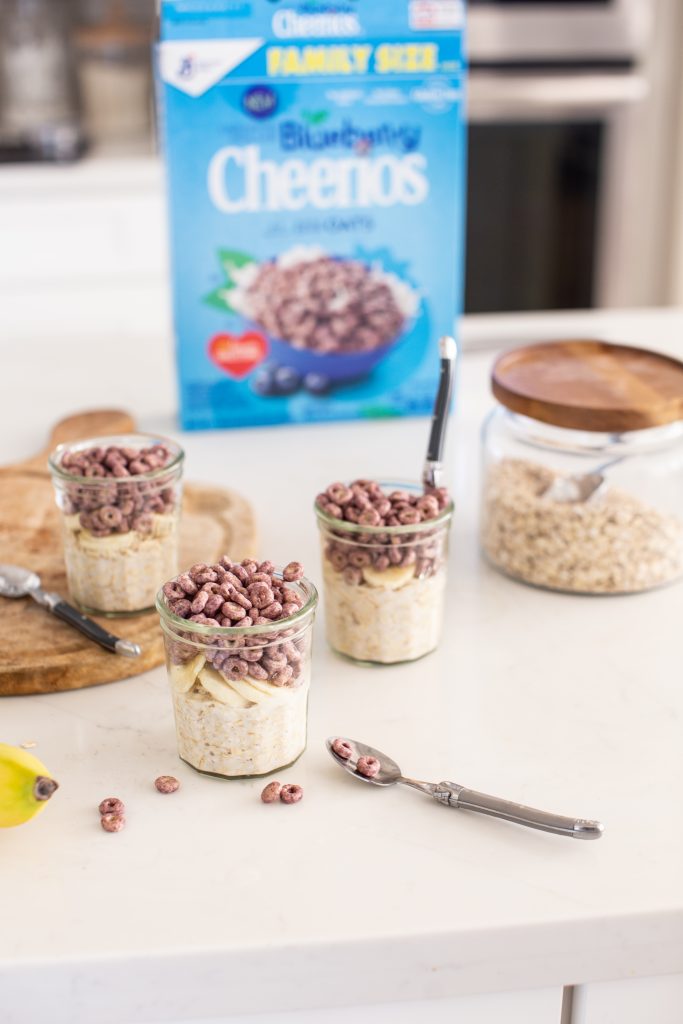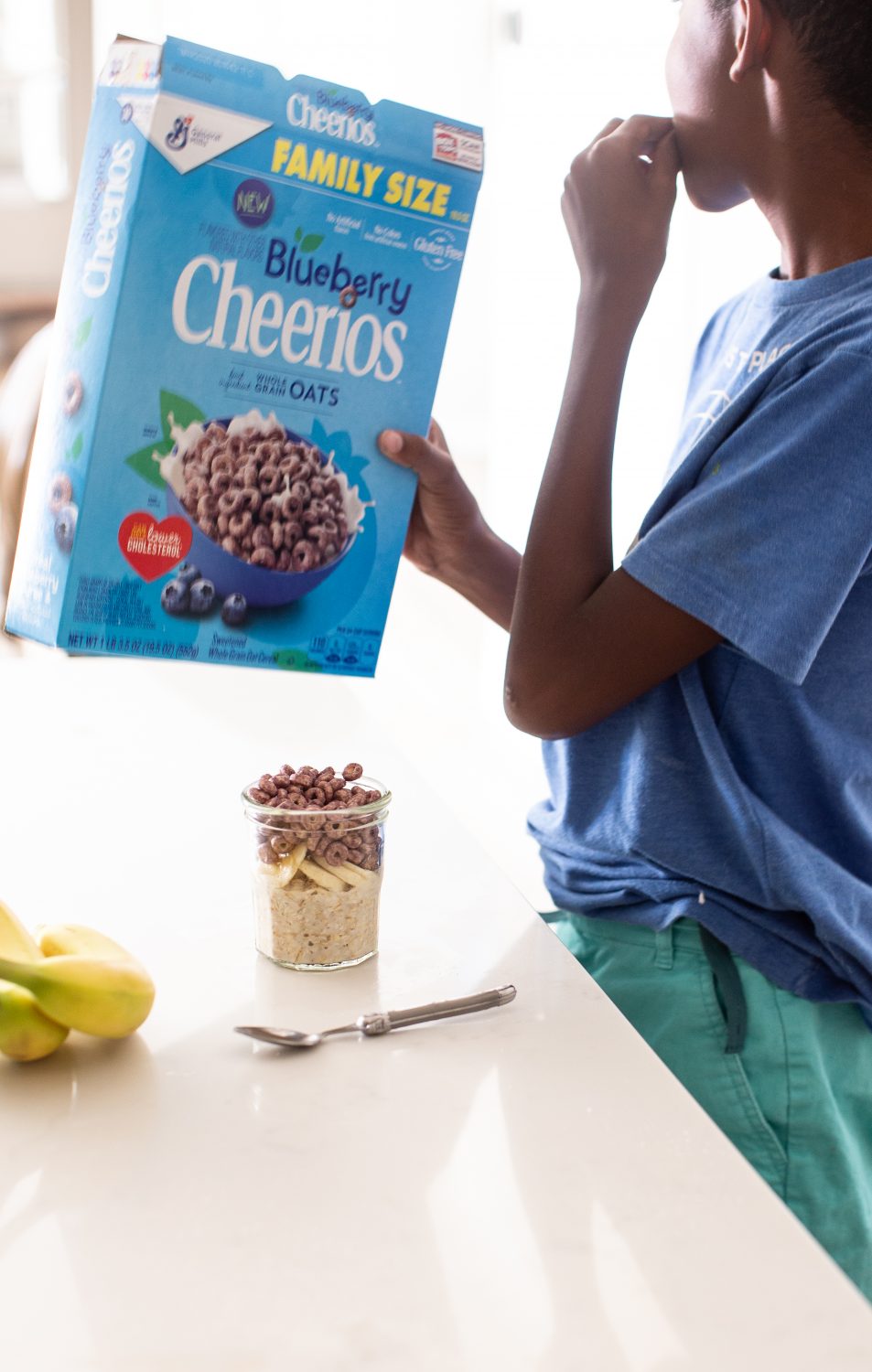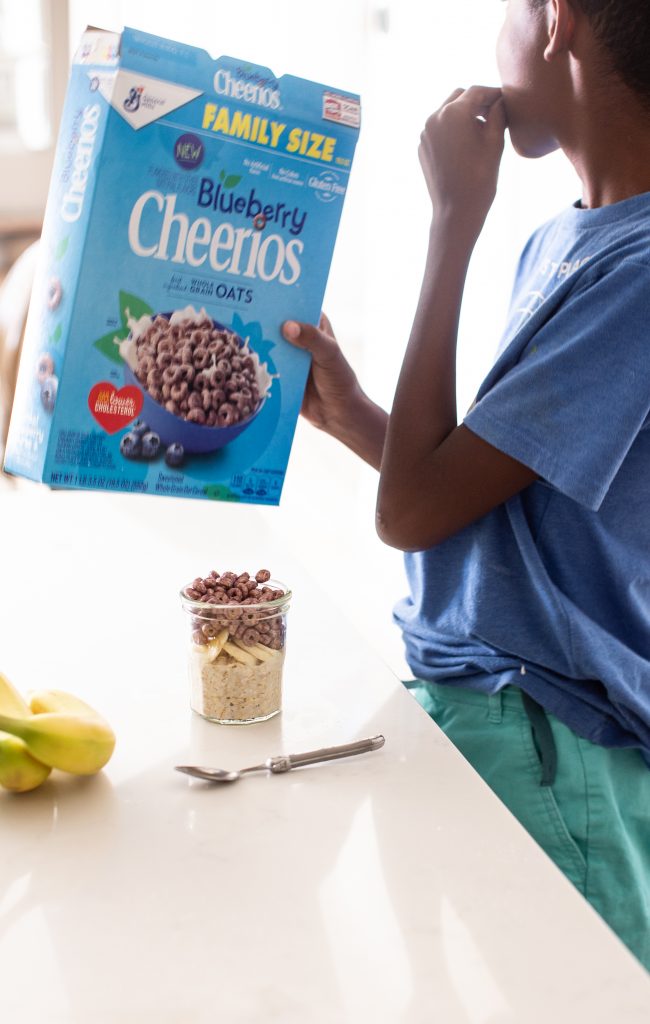 Are you ready for back to school moms? How would you use the
NEW Blueberry Cheerios
in your kids after-school snack? Head to your local Walmart and pick up a box (or four)!