This post is sponsored and may contain affiliate links, please read my disclosure policy.
Today I have another update for you on the guest room! Remember in June I decided to clean out guest room out and actually use it as a guest room? I painted the room a bright white and added a new bed that fit the scale of the room so much better.
I also added some new bedding and a cute little printable that you can download for free here! My next step was to add some window treatments or a new piece of furniture. Since we have a large walk in closet off to the left of the bed, I decided to get the windows covered instead!
On Facebook the other day I asked if anyone else was frustrated with the curtain length options that most home decor stores had. I feel that all though 84 inches will work in some homes, 96 in drapes should be the new standard!! I think there is a place for 63 and 84 in drapes but I think new builders are making ceilings a little higher now and 96 inches work for most homes. Besides, I think its easier to get curtains hemmed instead of adding contrasting panel, which most people do when they find the at the drapes are to short. Anyways, just my two cents.♥
My friend Anne Marie from White House Black Shutters ( 40 Bags in 40 Days ) suggested that I make a list of who sell 96 in drapes off the shelf. So I think I will do that pretty soon!
Back to the guest room.I decided to hang drapes instead because the room needed them despritiely . I headed to Walmart to see if I could find any drapes I loved from the BHG line and I DID…
BUT because they were only 84 inches I decided to use some linen ones that I had at home instead. I did end up picking up a 120″ in curtain rod in a pretty nickel finish ( in stores) and a couple of other pretties that I will talk about below.
[line]How To Hang Curtains[line]
The first thing I do when I hang curtains is I measure down about 2-3 inches from the ceiling. This leaves enough room for the rod and it doesn't look like your drapes are stapled to the ceiling. haha
Then I measure anywhere from 2-7 inches from the right and left sides of the windows. I do these two things because it make this window look higher and wider than it really is. Which in return makes the room look AND feel that much more cozy.
[tooltip text="Before you do your final hang, take some pushpins and test out how high and wide you want your curtains to be. I like a little puddle of curtain. But some prefer a perfect hang. Either way it's better then putting a bunch of HUGE drill holes in your wall. "][/tooltip]
With this room, the windows are uneven so I'm using the curtains to make it look like everything is a little more balanced. Here you can see I used a leveler at about 2 inches from the ceiling, used a stud finder to find those much needed studs and I measured how wide I wanted the curtains.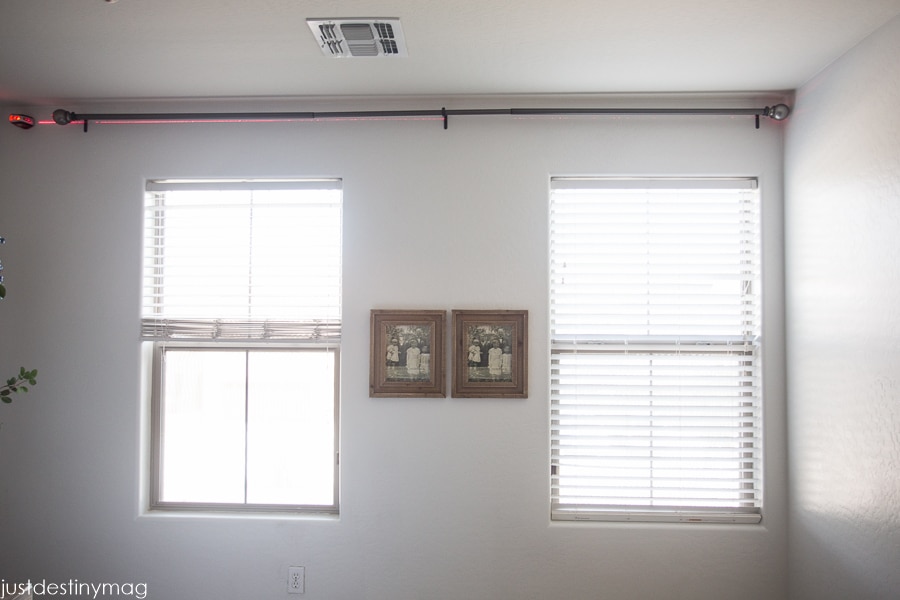 I really like using one continuous curtain rod when windows are this close together. So instead of TWO short rods I used one long rod and 4 curtain panels. One on each side and two in the middle. Again, this is personal taste but I think it makes the room look bigger and not so cut up. The eye flows better when you hang the drapes this way. Plus, for only $20-$30 bucks, BHG make a really good rod! I got a 1 in and I love the way it hangs!
[line]Speaking of hanging my drapes, I get a lot of questions on how I get them to hang so well. You can find the secret here.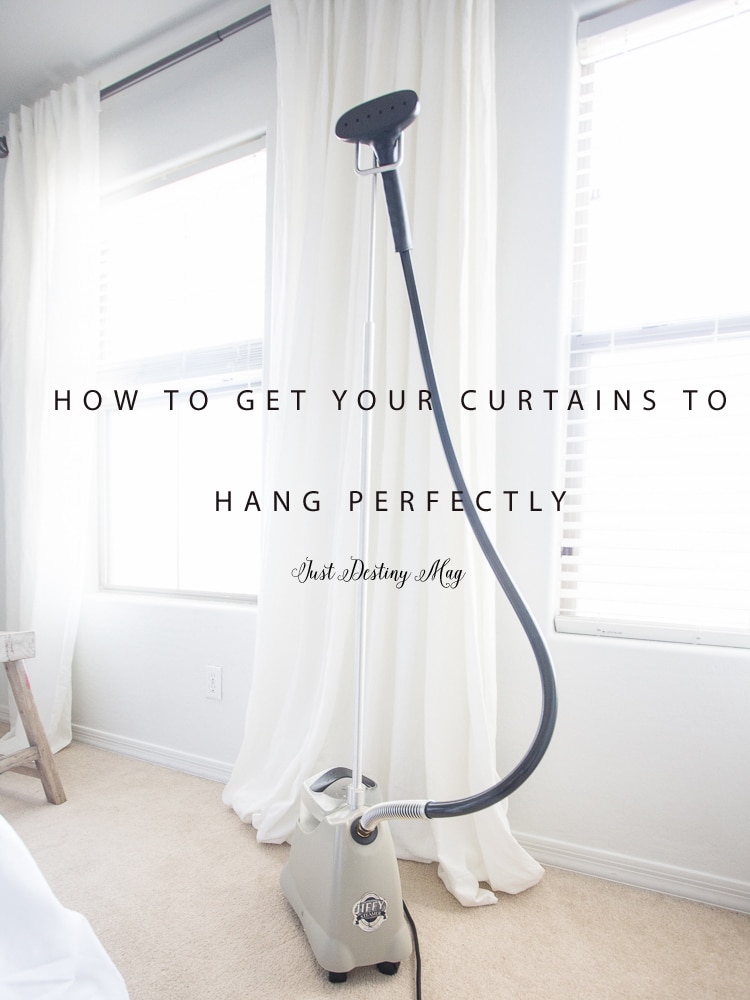 [su_button url="http://wp.me/p50kOy-2gz" target="blank" style="flat" background="#f71090″ size="6″ center="yes" radius="20″ icon="icon: heart"]How to Get your Curtains to Hang Perfectly[/su_button][line]
Crazy how a set of drapes can really change the room, right?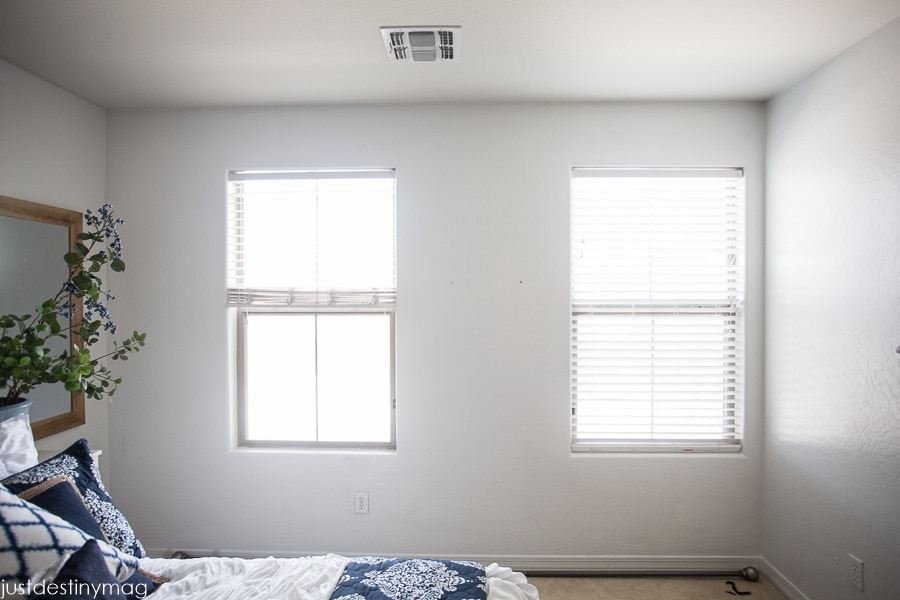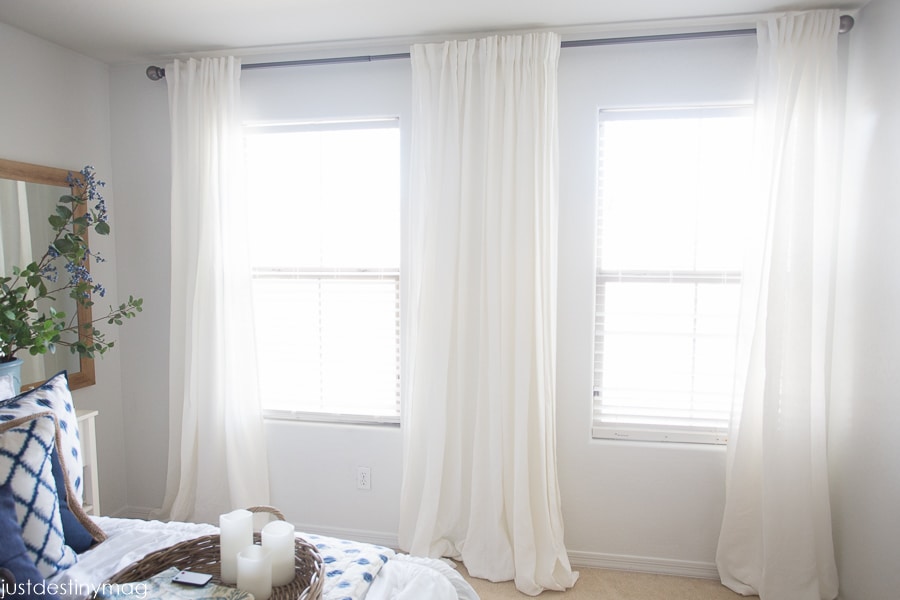 I also got a few more things for our guest room including this cute "stuff" tray and "things" holder. I thought it would be a nice landing spot for those types of items.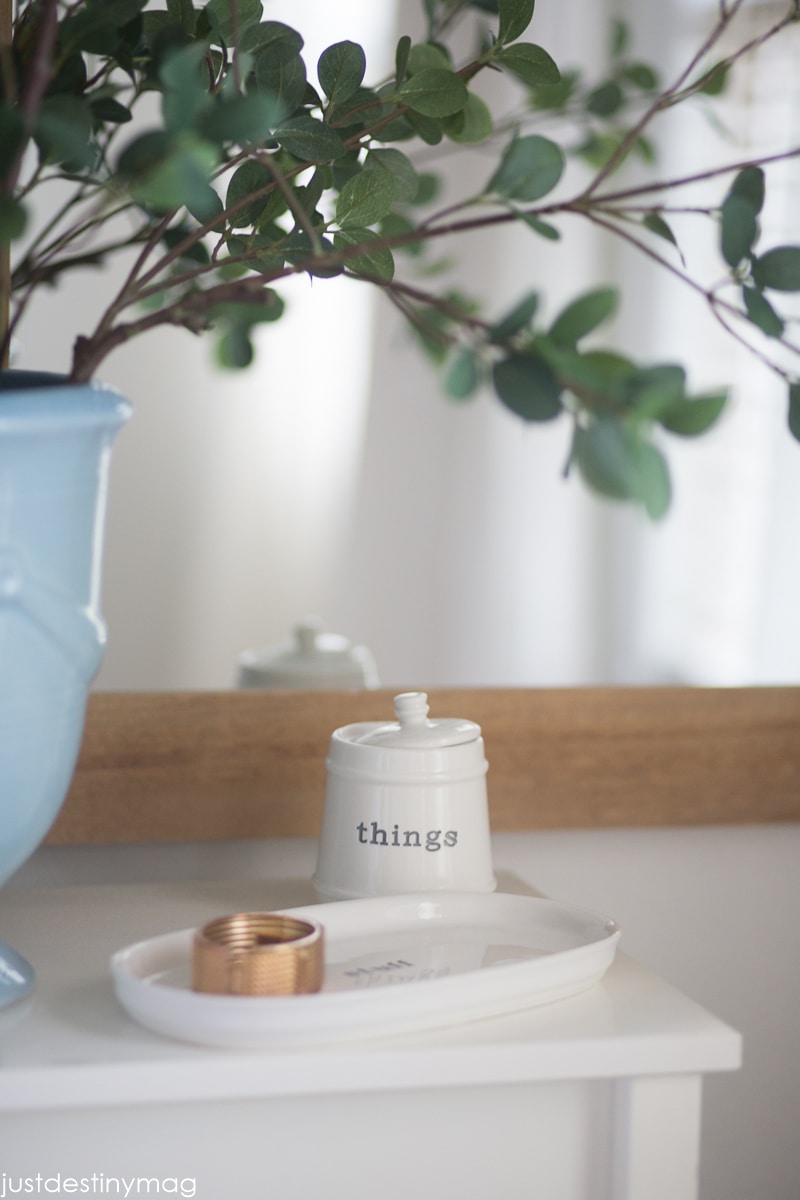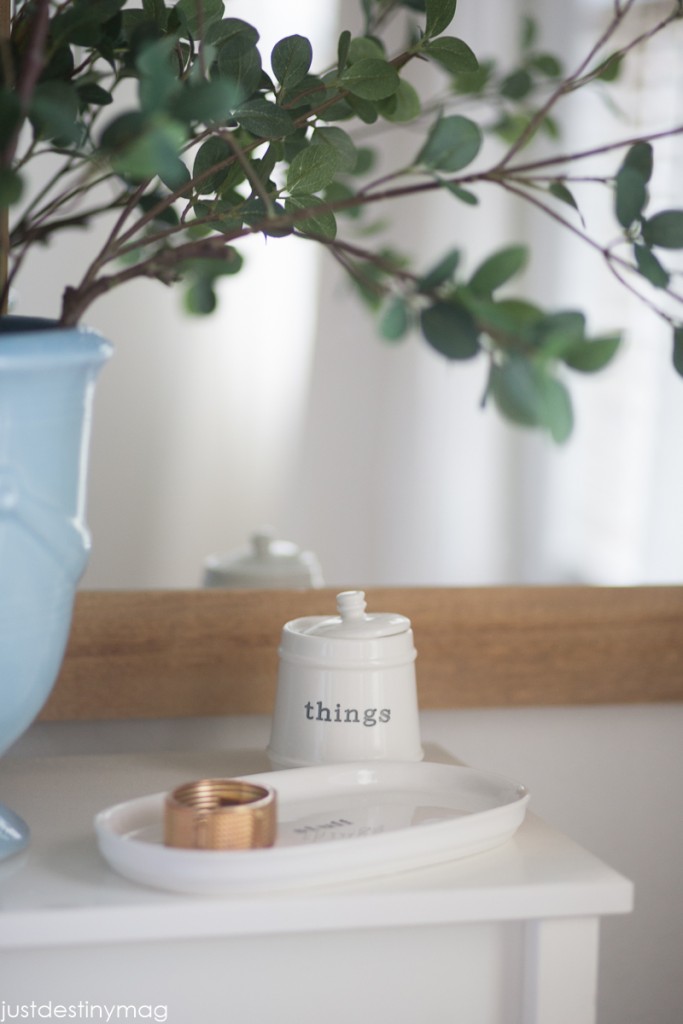 I'm not sure if I mentioned it last time but the quilt set that I got for the bed is reversible, so I switched that up too. Maybe darker for fall/winter and white side for summer/spring?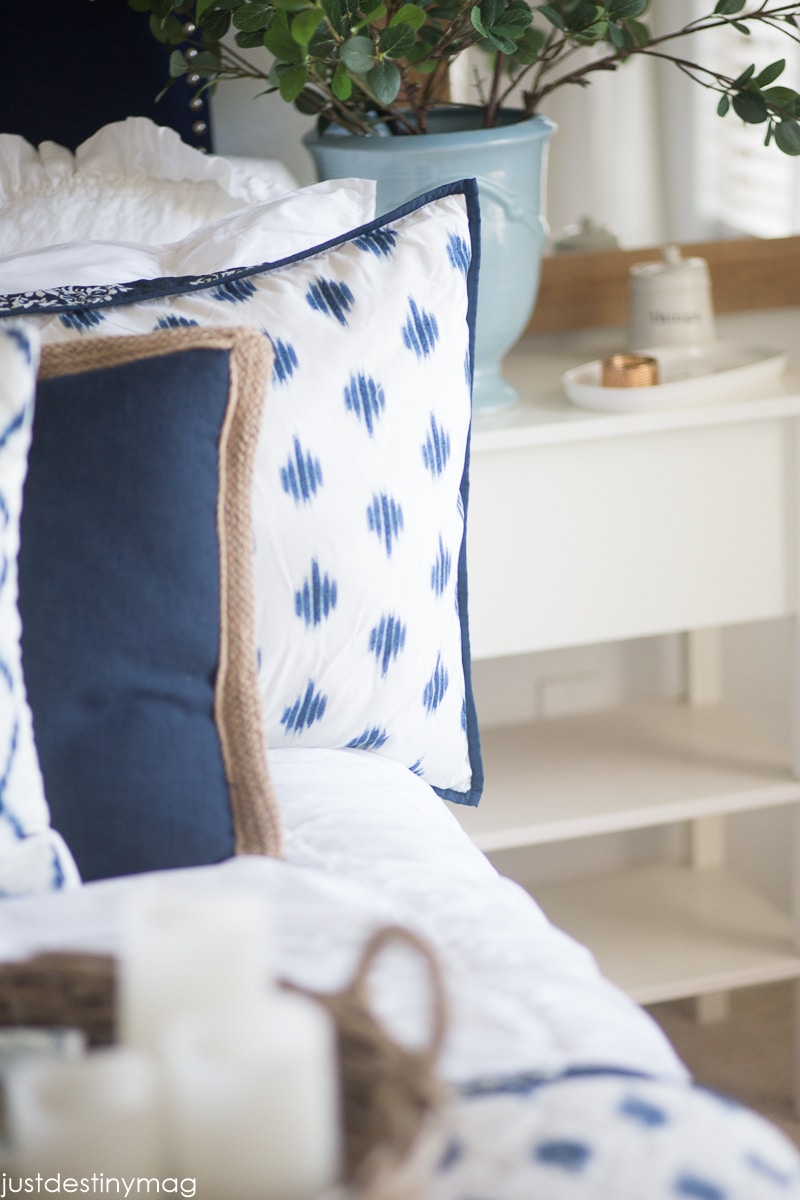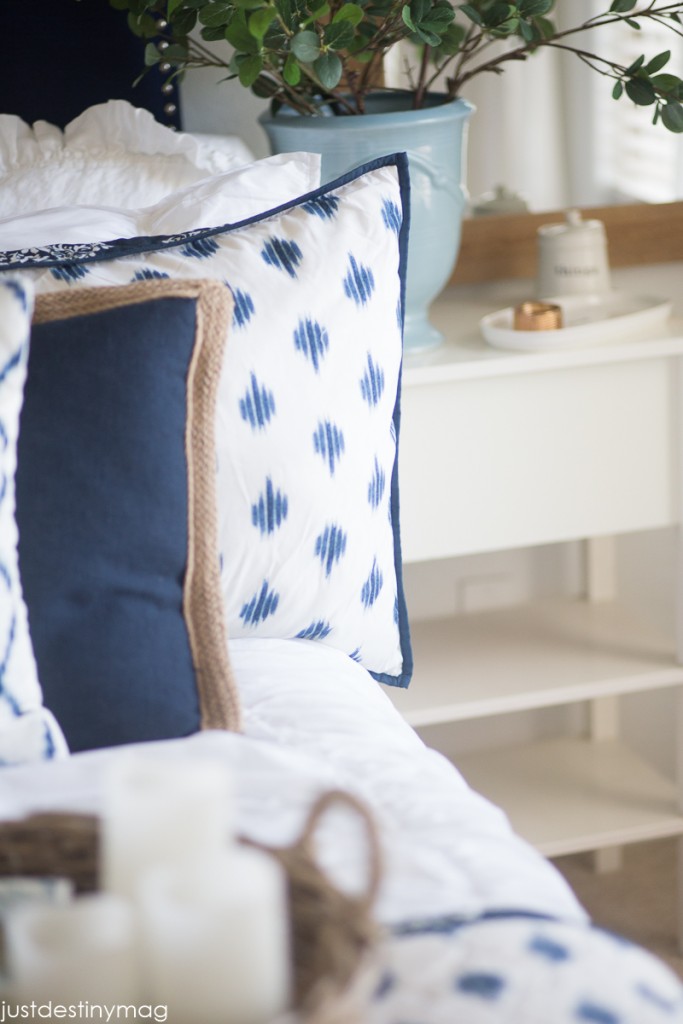 I also picked up these flameless SCENTED candles. I love these! I honestly didn't know that they were even scented when I bought them, but when I opened them up I was greeted with a nice whiff of vanilla. Of course I also love them because they're battery and remote operated. How fun is that for a little guest room ambiance?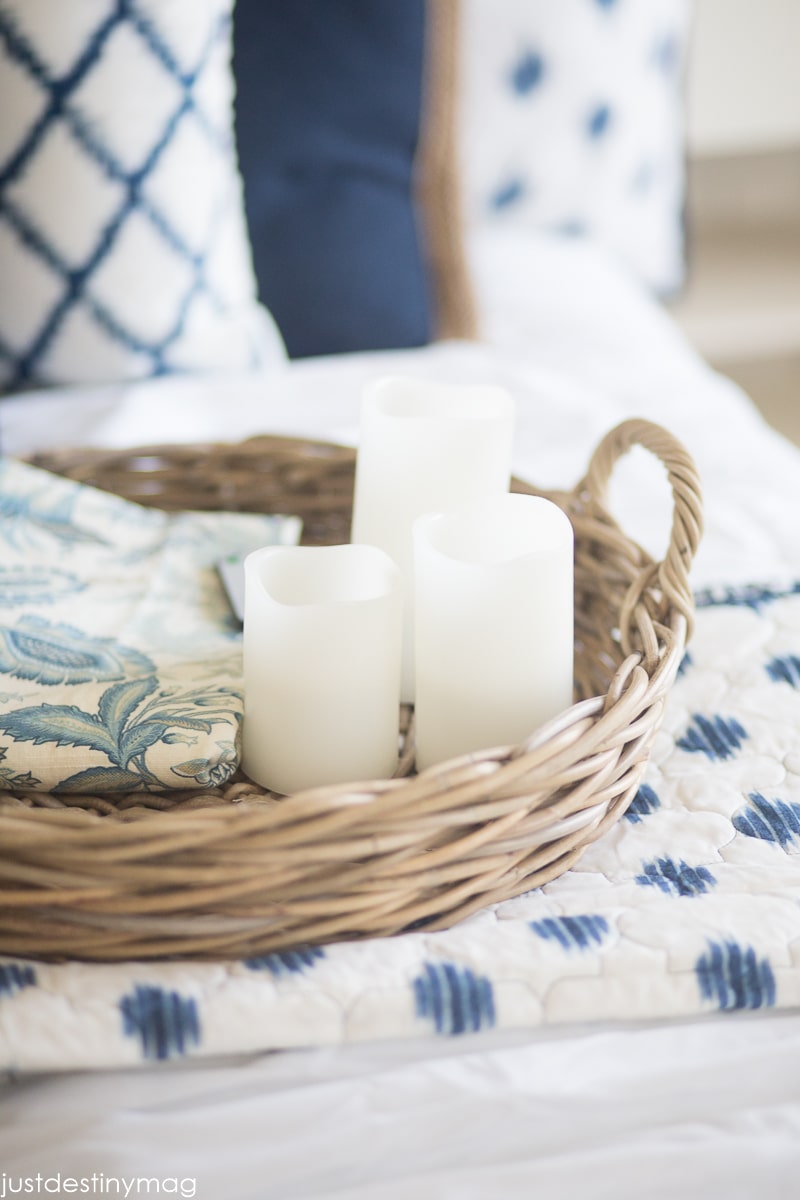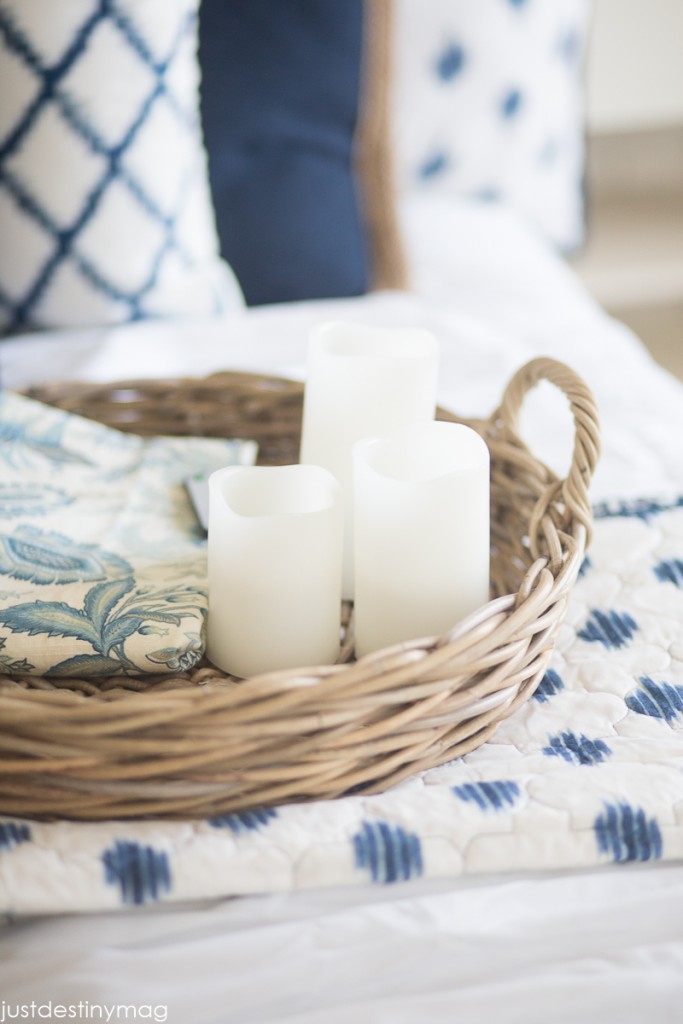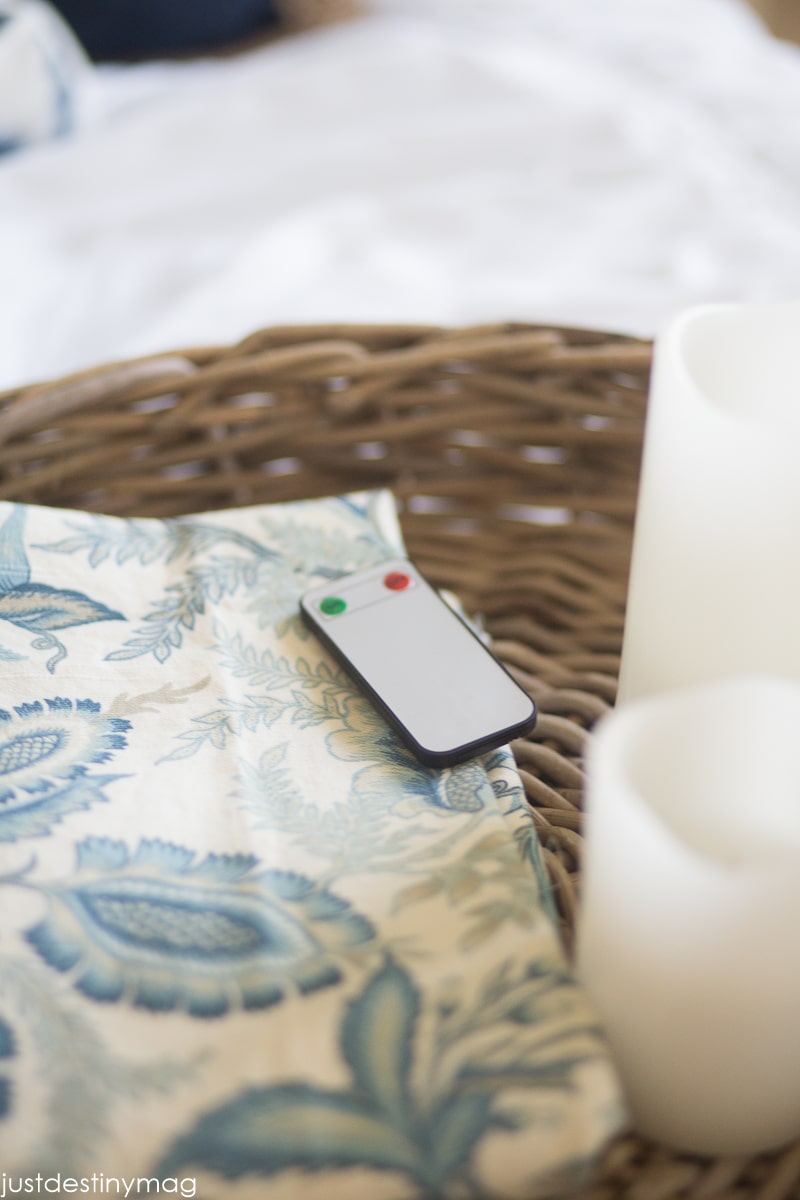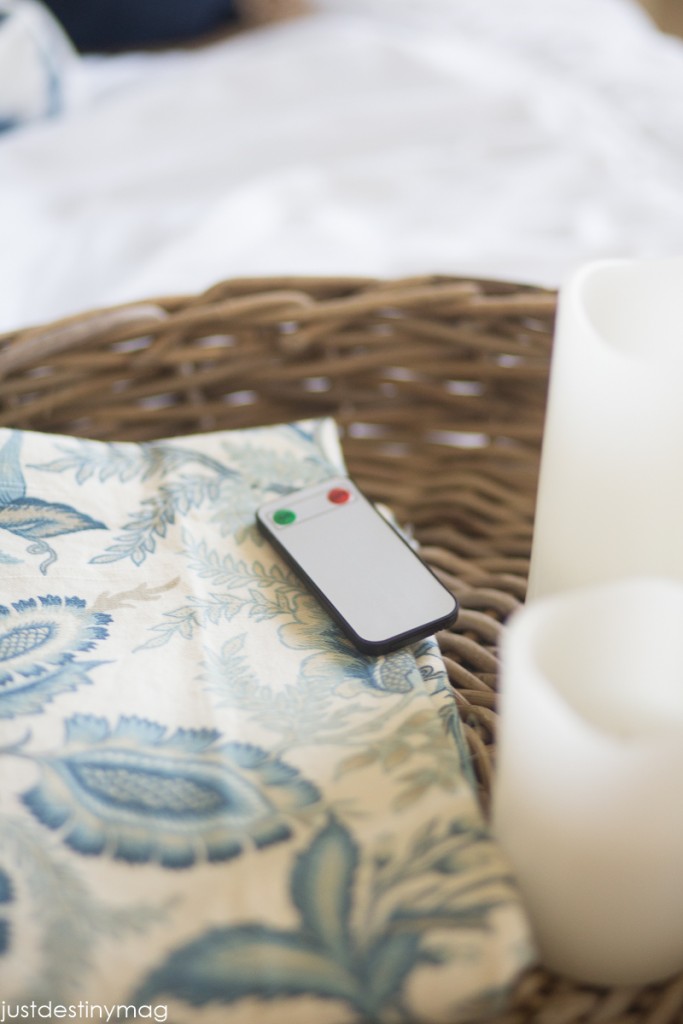 Check out all of the items featured in this post at Walmart.com!
[line]
This post is brought to you by….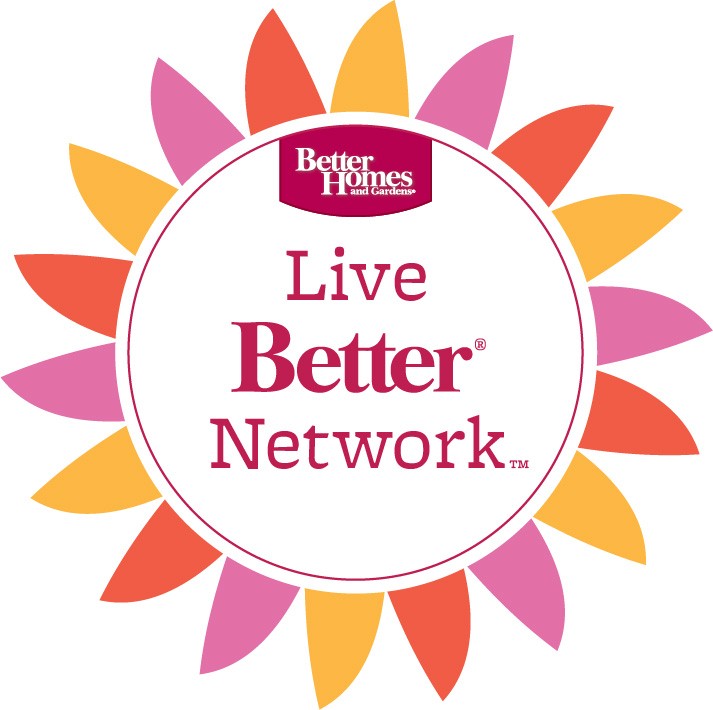 I'm a proud to introduce you to awesome companies who make decorating your home affordable and easy! You can find BHG products in your local Walmart and Walmart.com. Follow BHG on Twitter, Facebook, Instagram and of course Pinterest.