How to get Wrinkles out of Curtains without an Iron
This post is sponsored and may contain affiliate links, please read my disclosure policy.
This is a question that I get often so I thought I would tell you all my little secret. Which of course may not be a secret for anyone! How do you get wrinkles out of curtains, without an iron?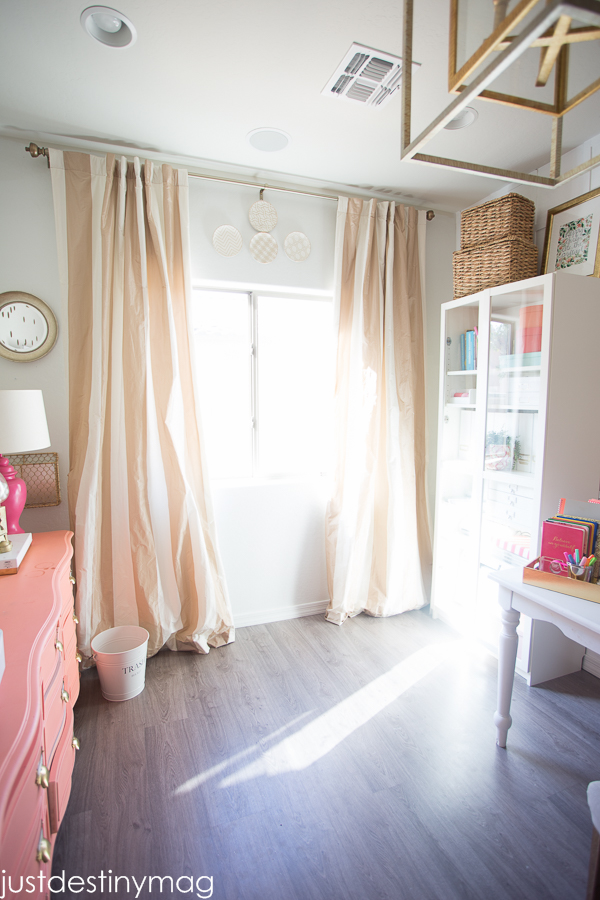 I LOVE a good drape. It needs to be hung HIGH and WIDER than the window if it's going in my home♥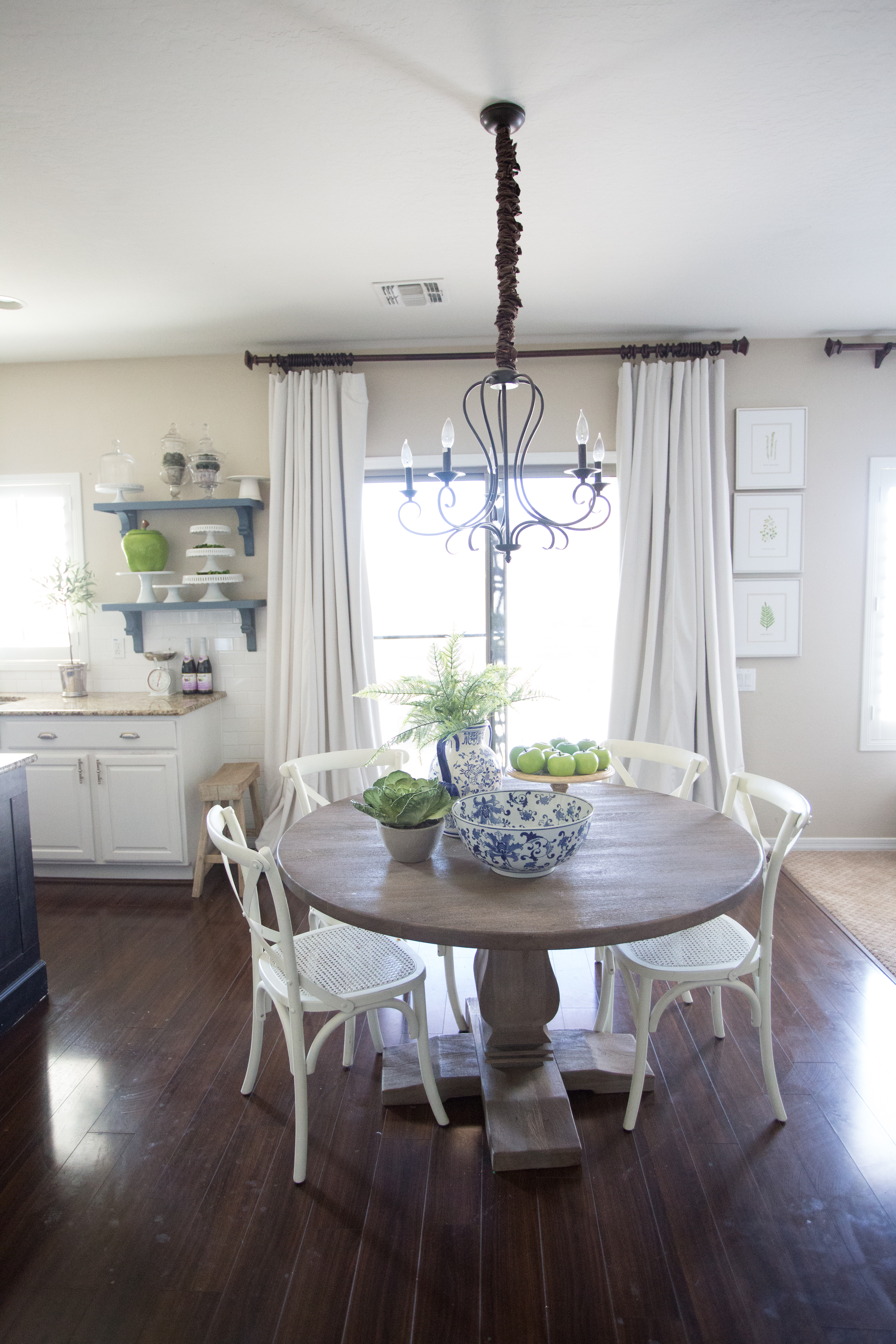 How to Get the Wrinkles out of your Curtains without an Iron?
Whenever you open a new pack of curtains they are always folded and creased in a gazillion little squares and rectangles. Even when you put them in the washer to clean them ( if your curtains are not dry clean only) they still don't have a really good hang to them.
I started steaming my drapes a few years ago after my hubby made me get this steamer for him for Christmas one year. He wanted his shirts to be steamed instead of ironed.
I wish I could say I iron all my hubby's work shirts, but I don't. I think I'm more of a modern housewife. I send it to the cleaners, throw it in the dryer orrrrrrr he does the steaming himself. haha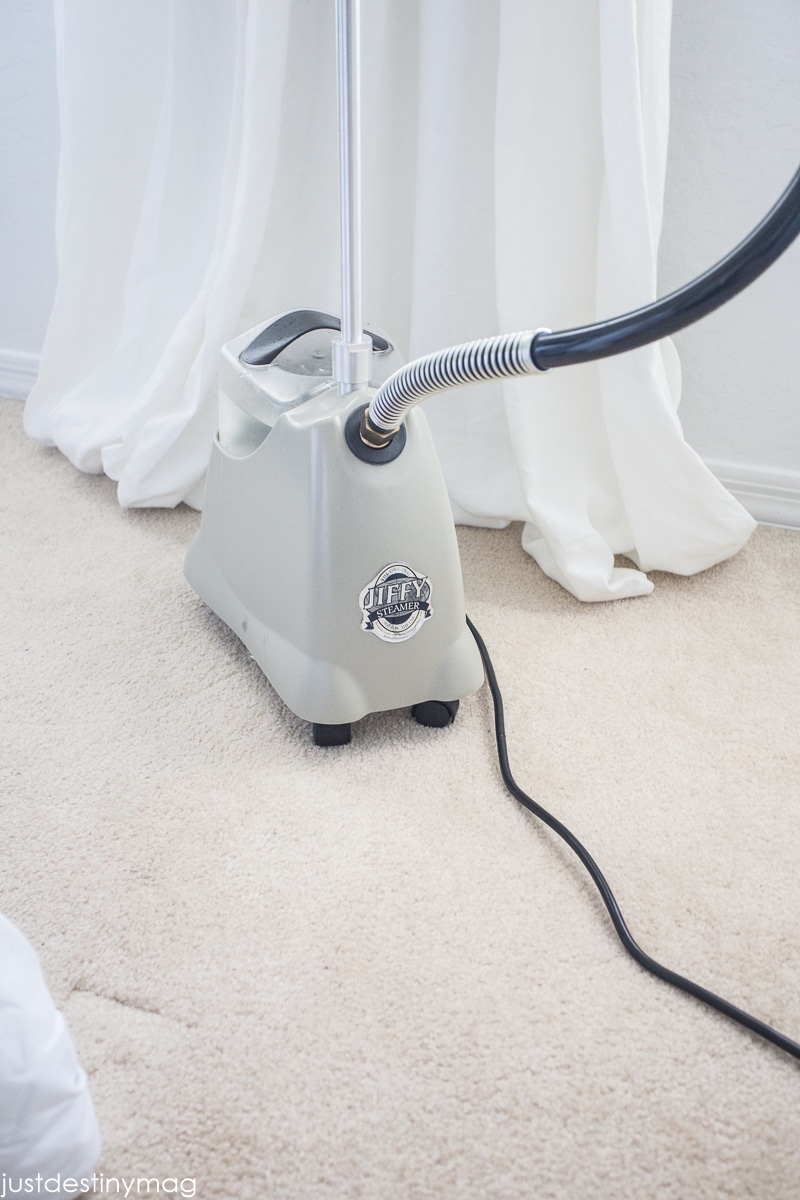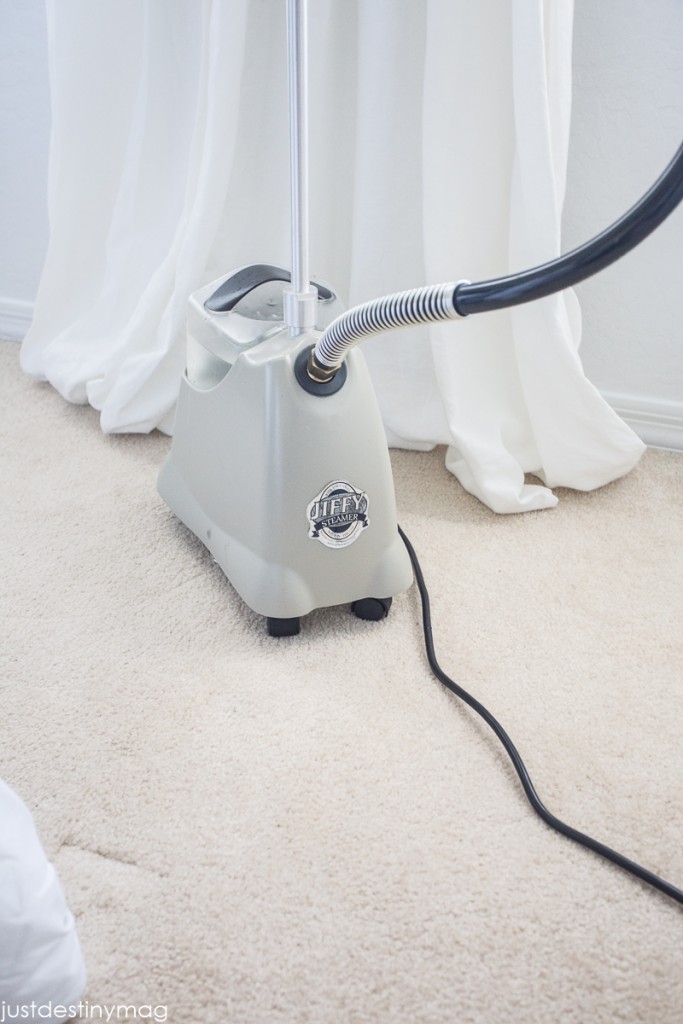 Anyway, once I discovered that it could knock out wrinkles in minutes, I was hooked! Plus I'm 99% sure every professional interior designer does this or has those new curtains dry cleaned.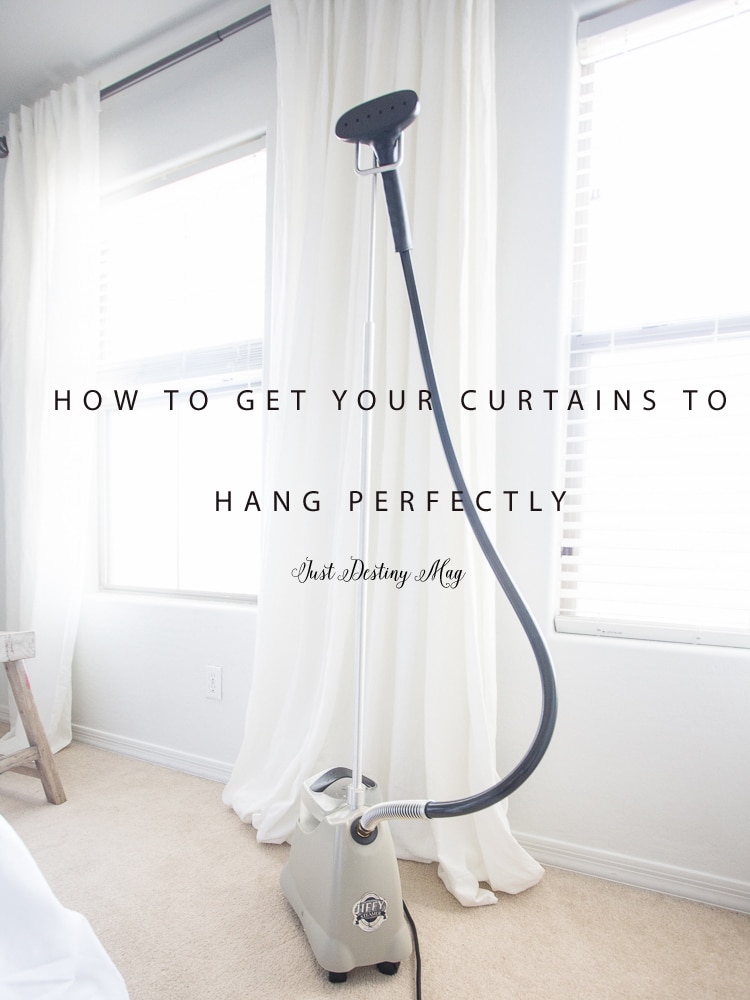 I highly recommend this one from Jiffy that I purchased from Amazon years ago. Happy to say it still has great reviews plus, it's mobile, has a long hose and of course you can use it just about anywhere in your home AND you can hang your shirts or pants on the little hanger. I use it on comforters and bed skirts too! Makes them look so much better!
You can see here in our guest room, I hung these linen drapes from Ikea. They've been in storage for a while and had gotten pretty wrinkled. I just turned on the steamer and it only took a few seconds for the wrinkles to come out!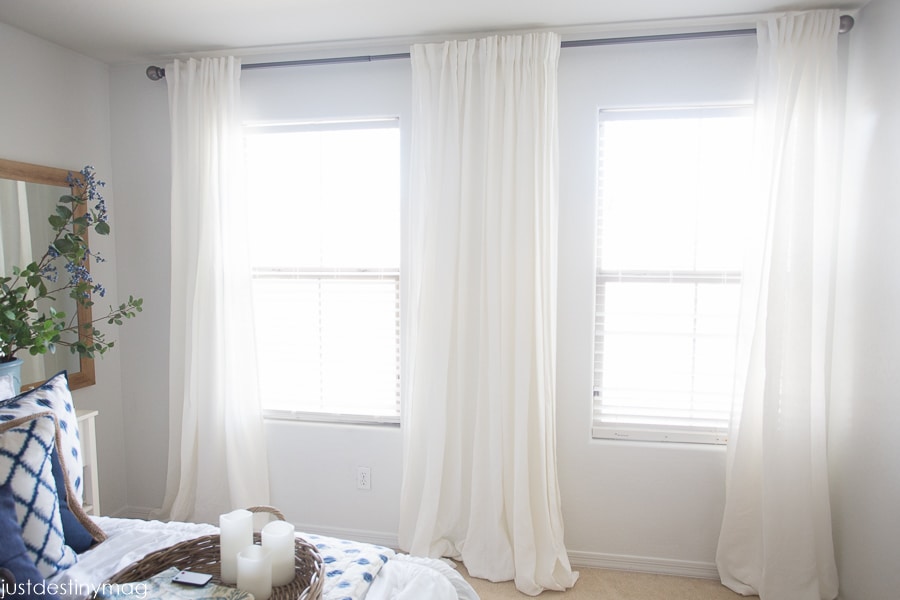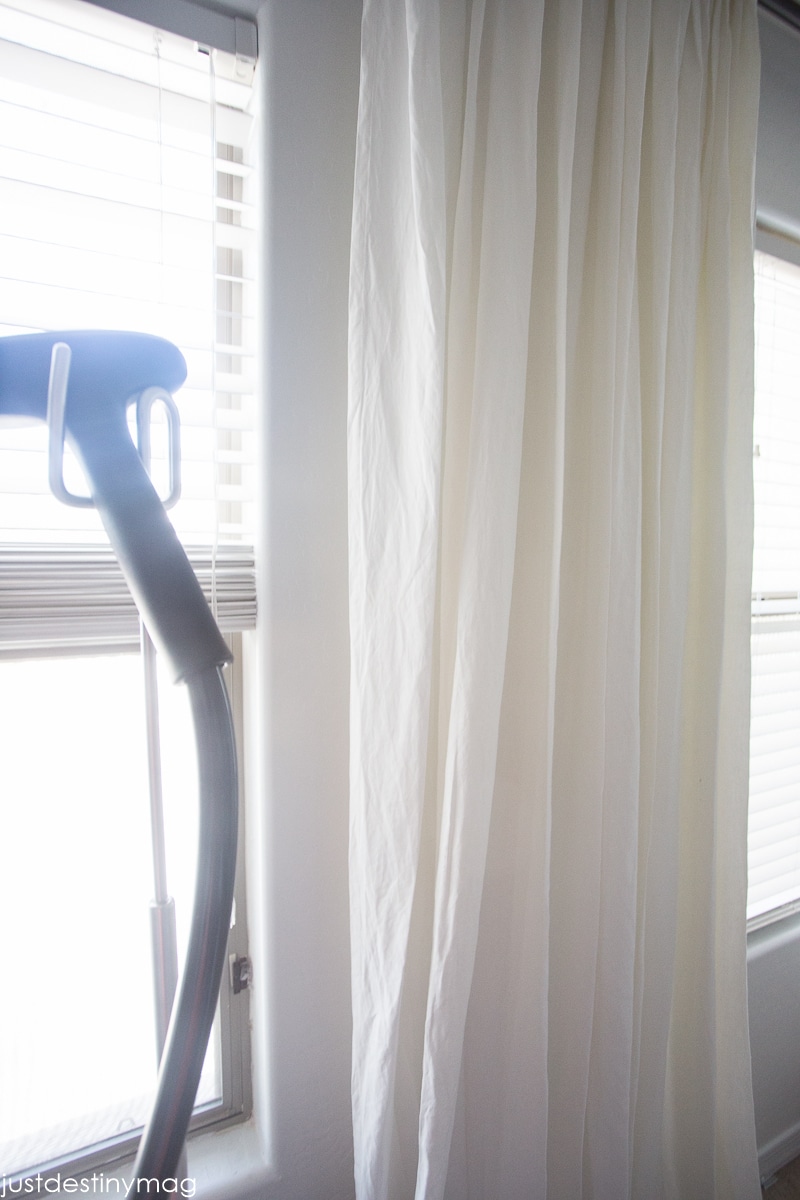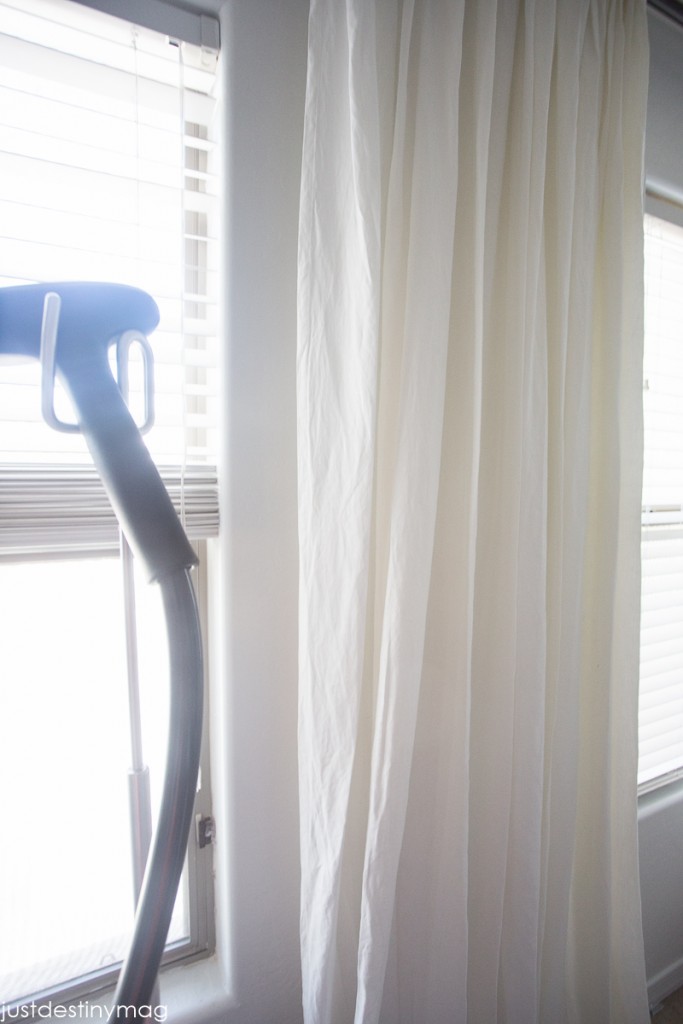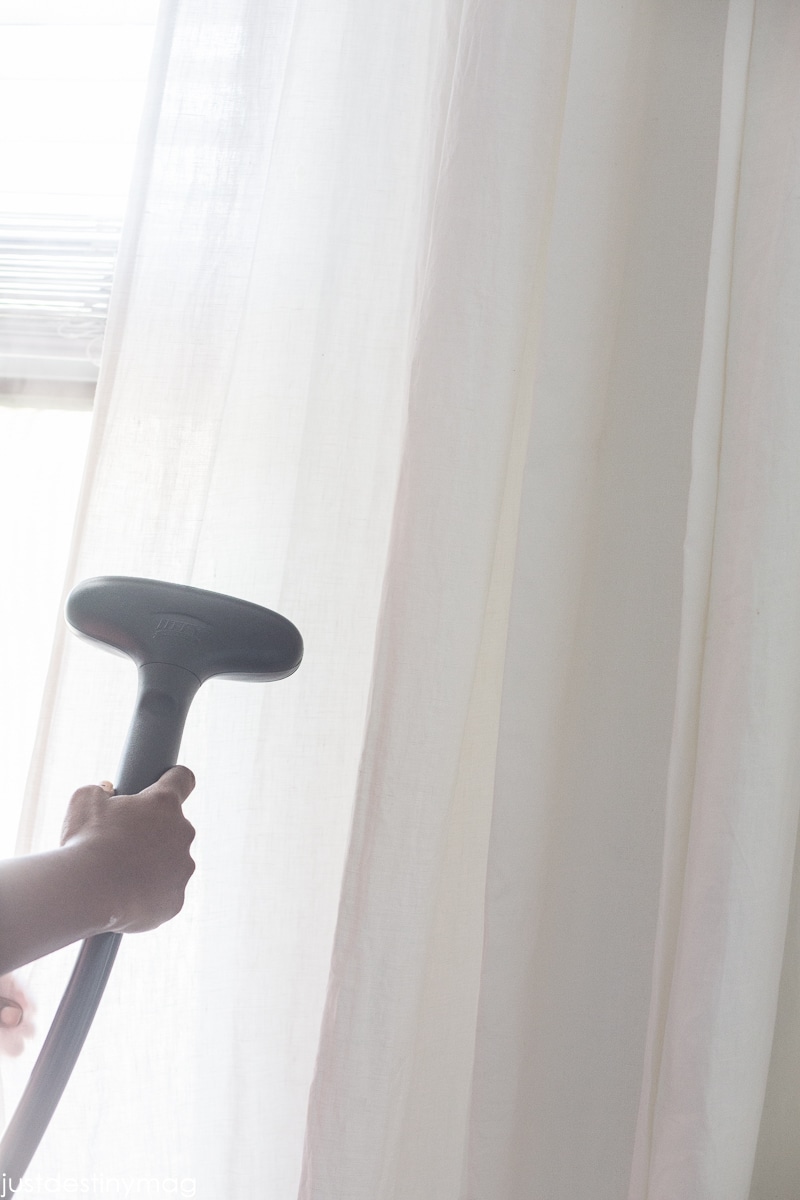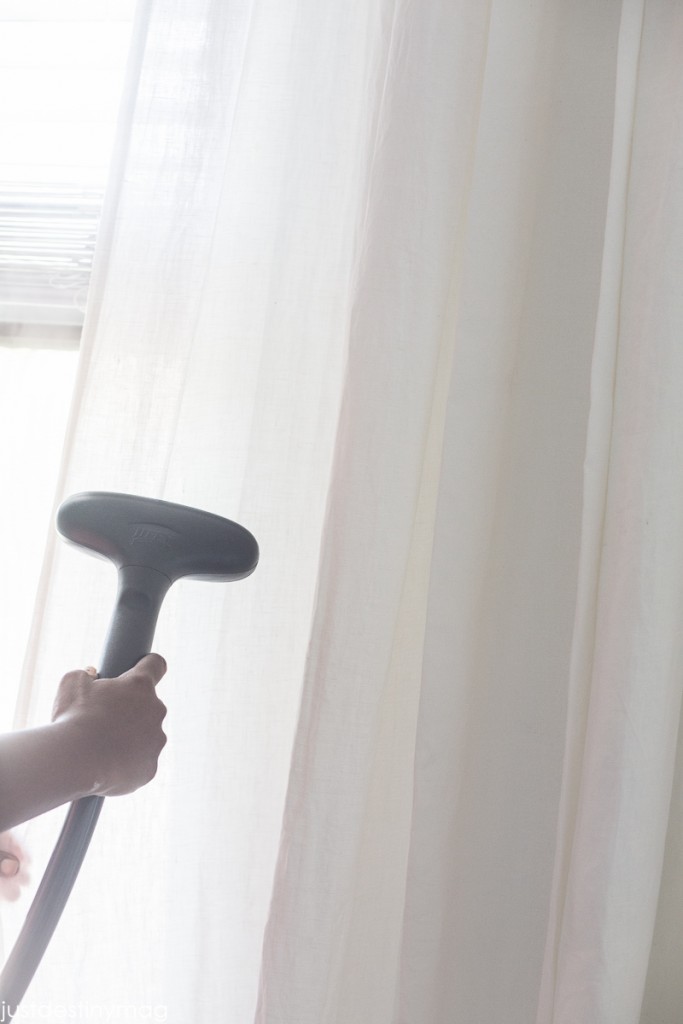 Before:
The key to getting them nice and straight is to slightly pull down on them while you are moving up and down. Work in small sections for even better results!
I think the reason this works so well because the small amount of water that the drapes gets helps them to dry nicely while they hang. It just works! I also like to use the natural creases as my guide as I work through each panel.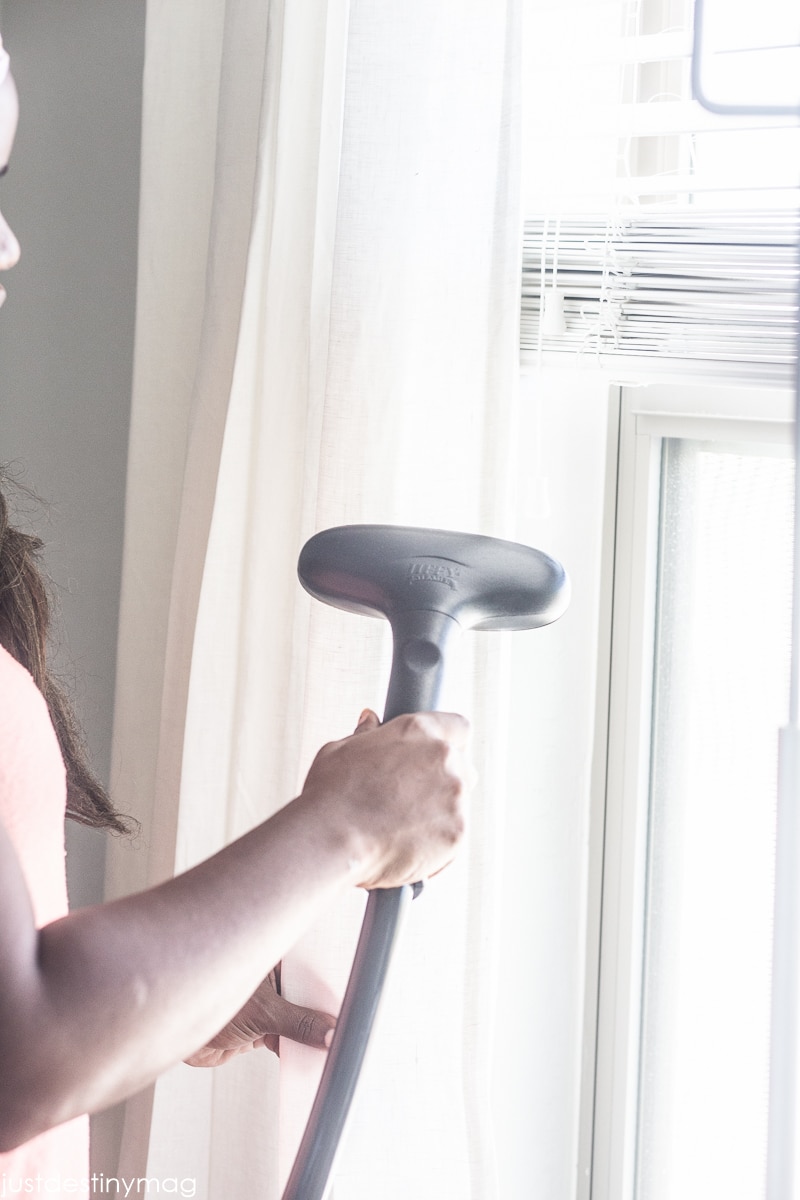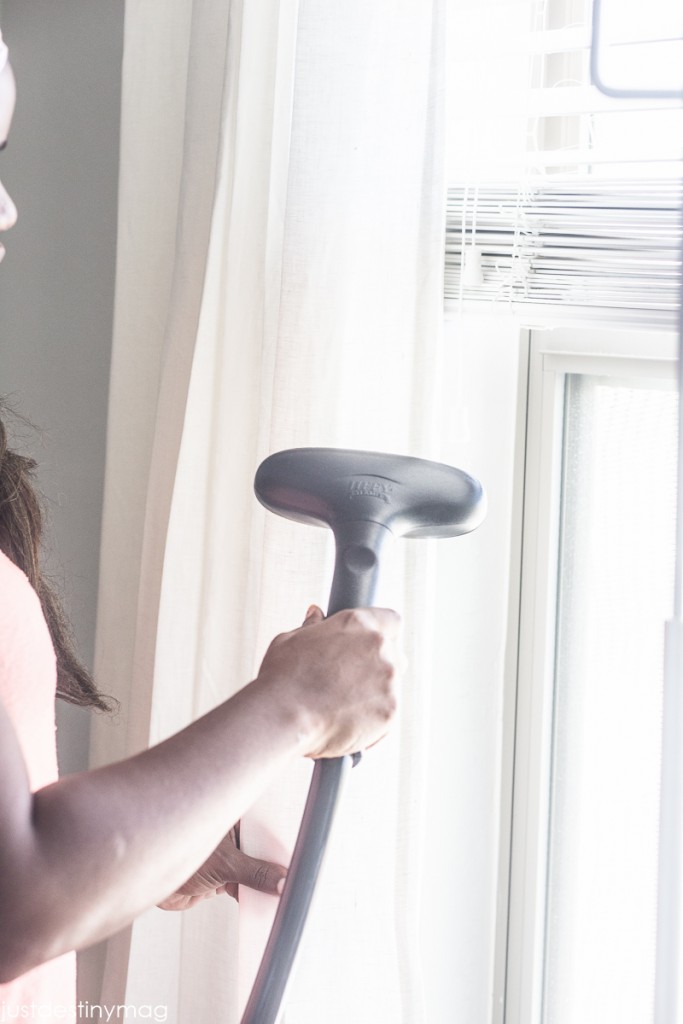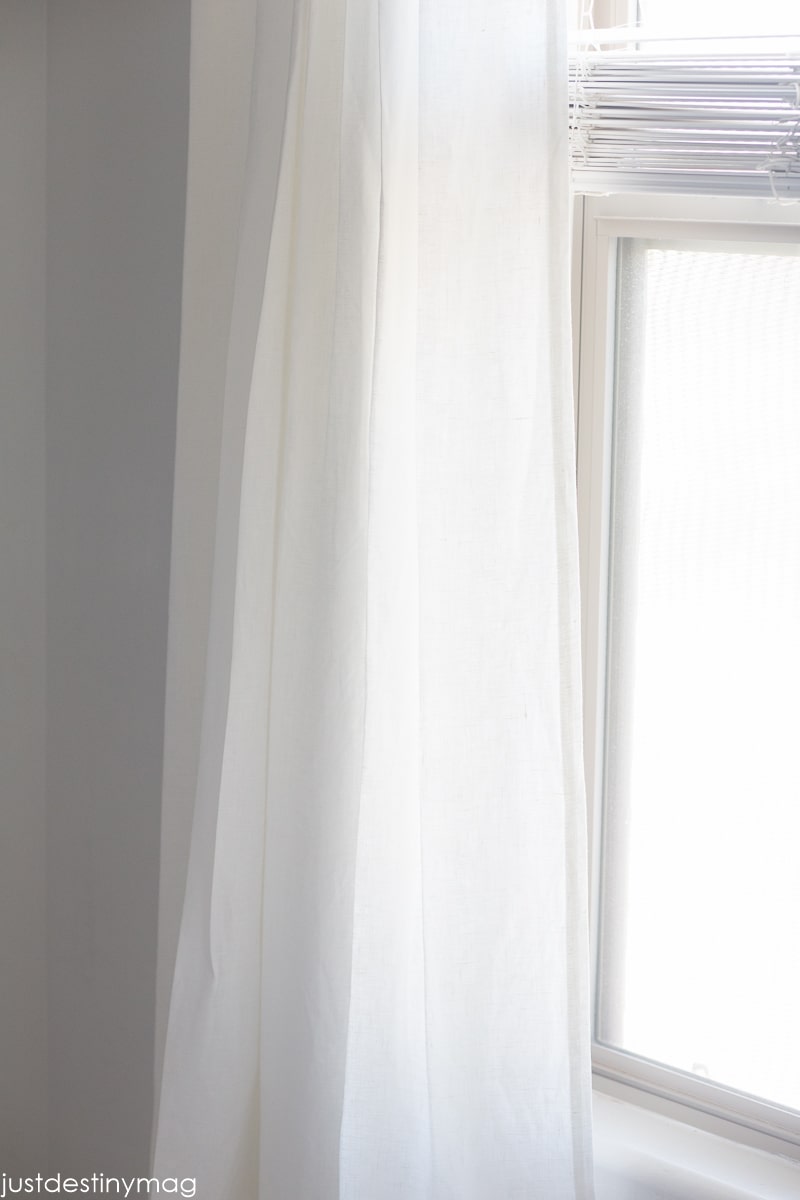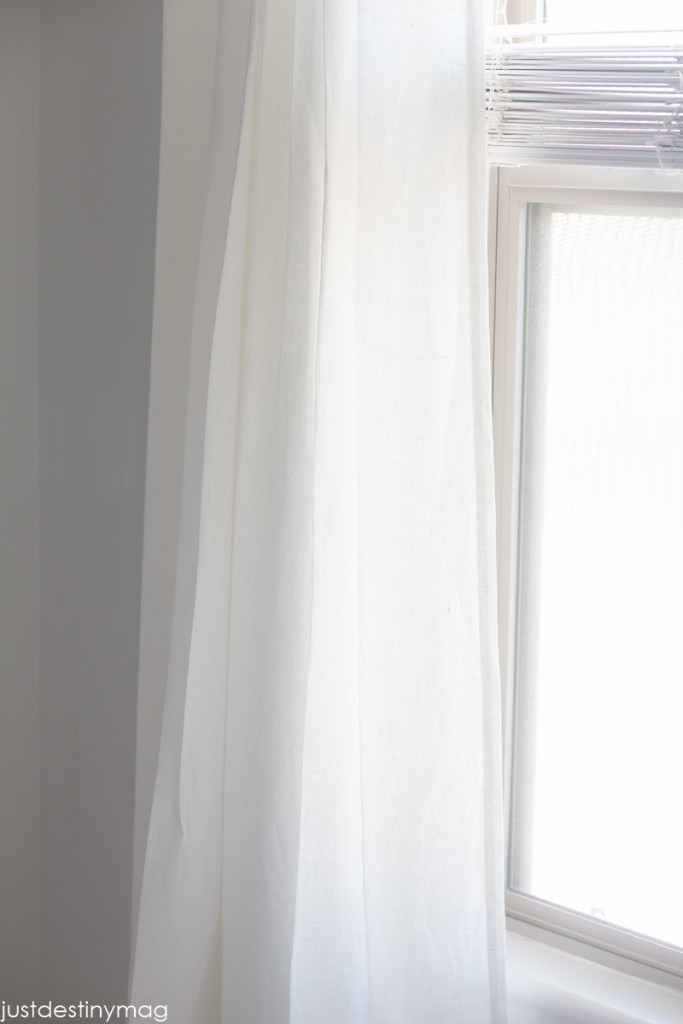 After:
So pretty right?
So there you have it. My little home decor secret!
You can check out the rest of our guest room here!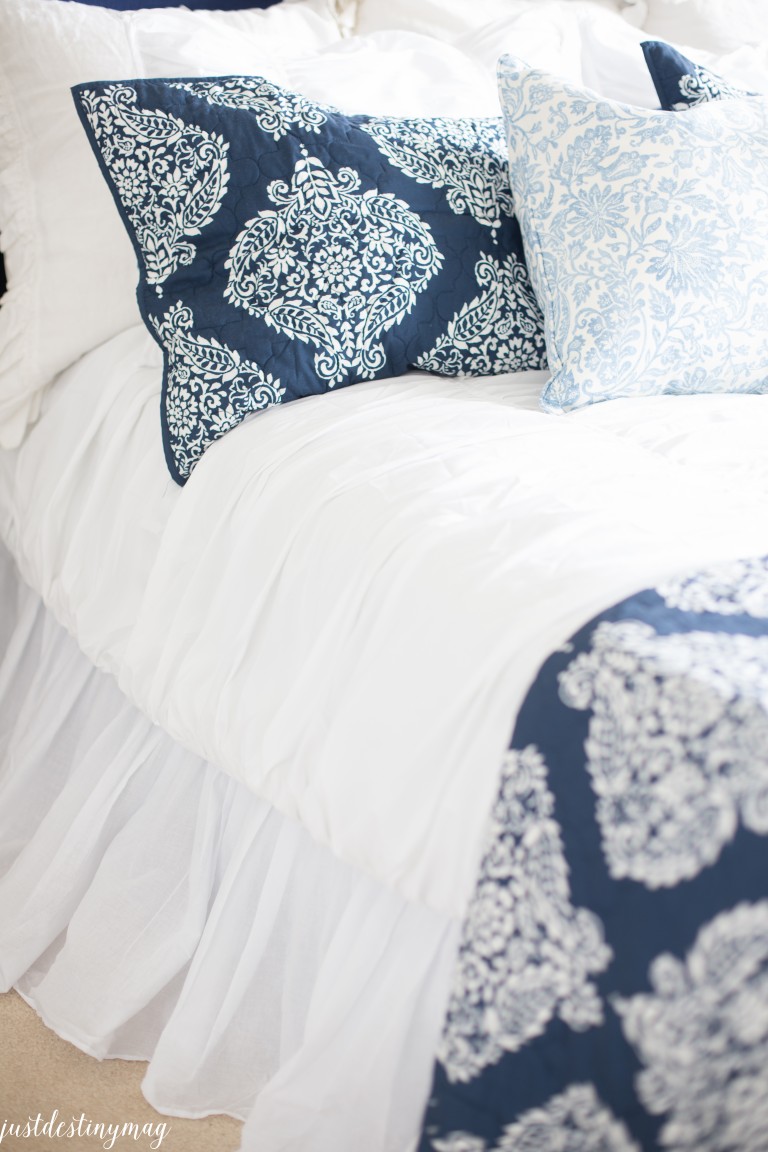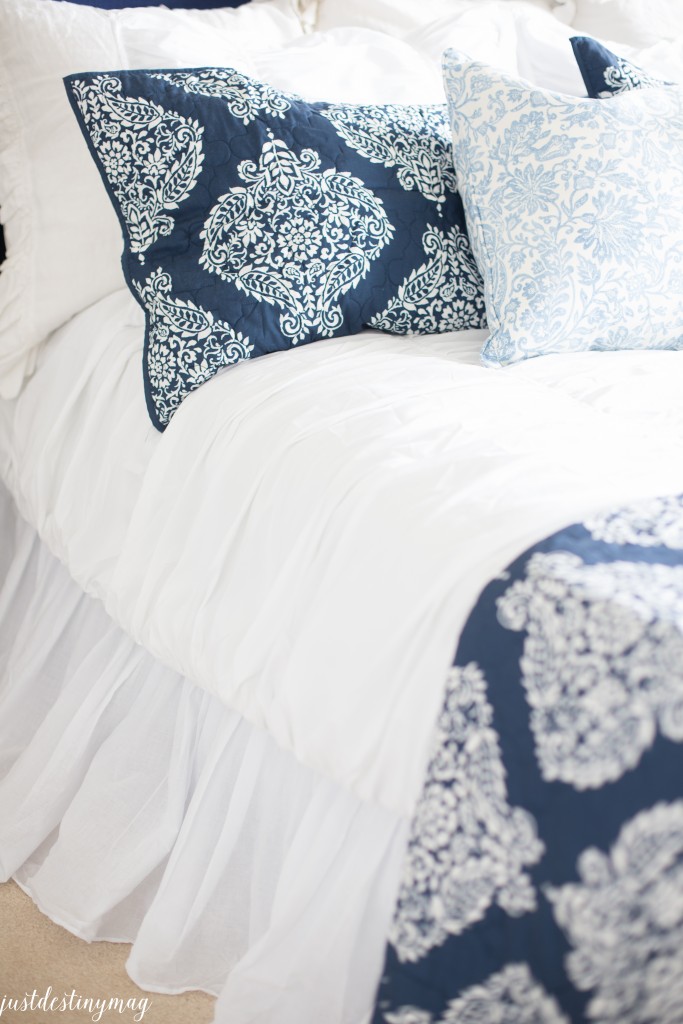 *This post contains a Amazon affilate link that I actually own and LOVE!