My James Avery Jewelry Christmas Gift Picks
This post is sponsored and may contain affiliate links, please read my disclosure policy.
I've been working with James Avery behind the scenes for a while now so I thought I would share some favorite picks with you for Christmas! My little collection has grown over the years and I love flipping though the catalog or online to see what pretty things I'll add to my collection each Christmas.
Christmas Jewelry Ideas
Jewelry makes such a great present or gift because it can have such strong symbolism! Not only are the perfect Christmas gifts jewelry makes great gifts all year around. I wrote about graduation gifts and charm bracelet traditions to give you even more ideas so make sure to check those out as well.
Birthstone Necklace 
Have you ever seen the movie inside out? I love that movie so much because it teaches us all about our feelings and how each experience we have can potentially be a core memory for you as you experience life. For me I have a handful of core memories.
My earliest memory was from when I was maybe 2 or 3 and there was this beautiful blue and white dress with stars on it that my mom bought for me that I LOVED…like I remember being in love with the dress. But I couldn't wear it because it was too small. So random right?
Another core memory for me was when I was about 5 or 6 and I learned about birthstones. I think I was reading one of my moms catalogs or something because I was always going through my moms things lol and I came across this birthstone necklace and I ended up finding my birthstone, emerald.
I remember wanting that birthstone SOOO so bad. I think I put it on my Christmas list a few years in a row and never got it. I remember this connection I had to that particular piece of jewelry so well and how it would make me feel so special ( middle child speaking here haha!)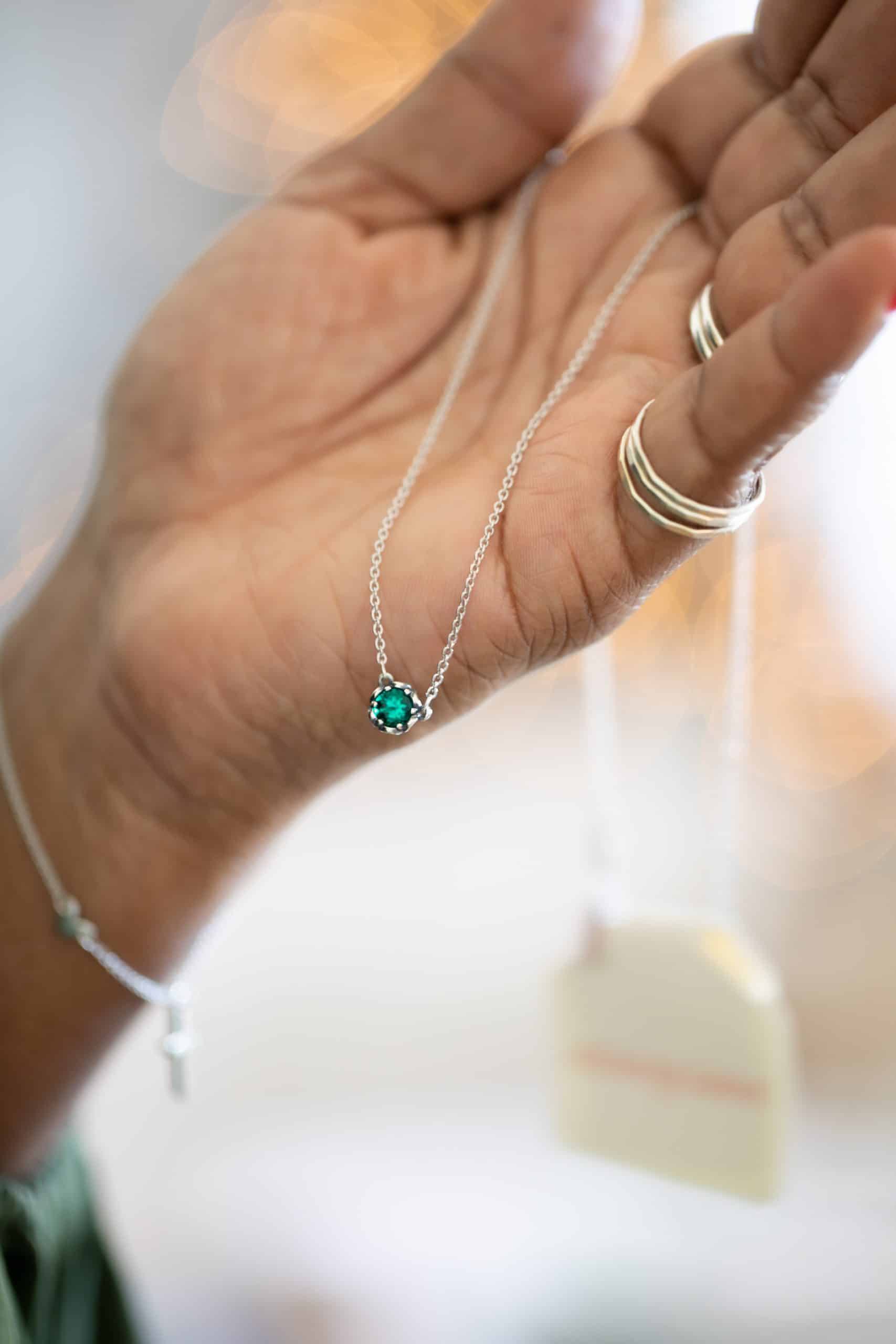 So when I came across the birthstone collection at James Avery that same exact feeling stirred up. My birthstone, emerald set on this beautiful delicate necklace was calling my name.
I just know this would give any young lady, good friend or sister a wonderful memory of being special. A special stone just for them that says I love you, you are seen and so beautiful!
James Avery Gift Sets
James Avery also makes it easy to pick out gifts with there created gift sets! This one is great for Christmas or Valentines Day. It comes with a heart necklace and matching earrings.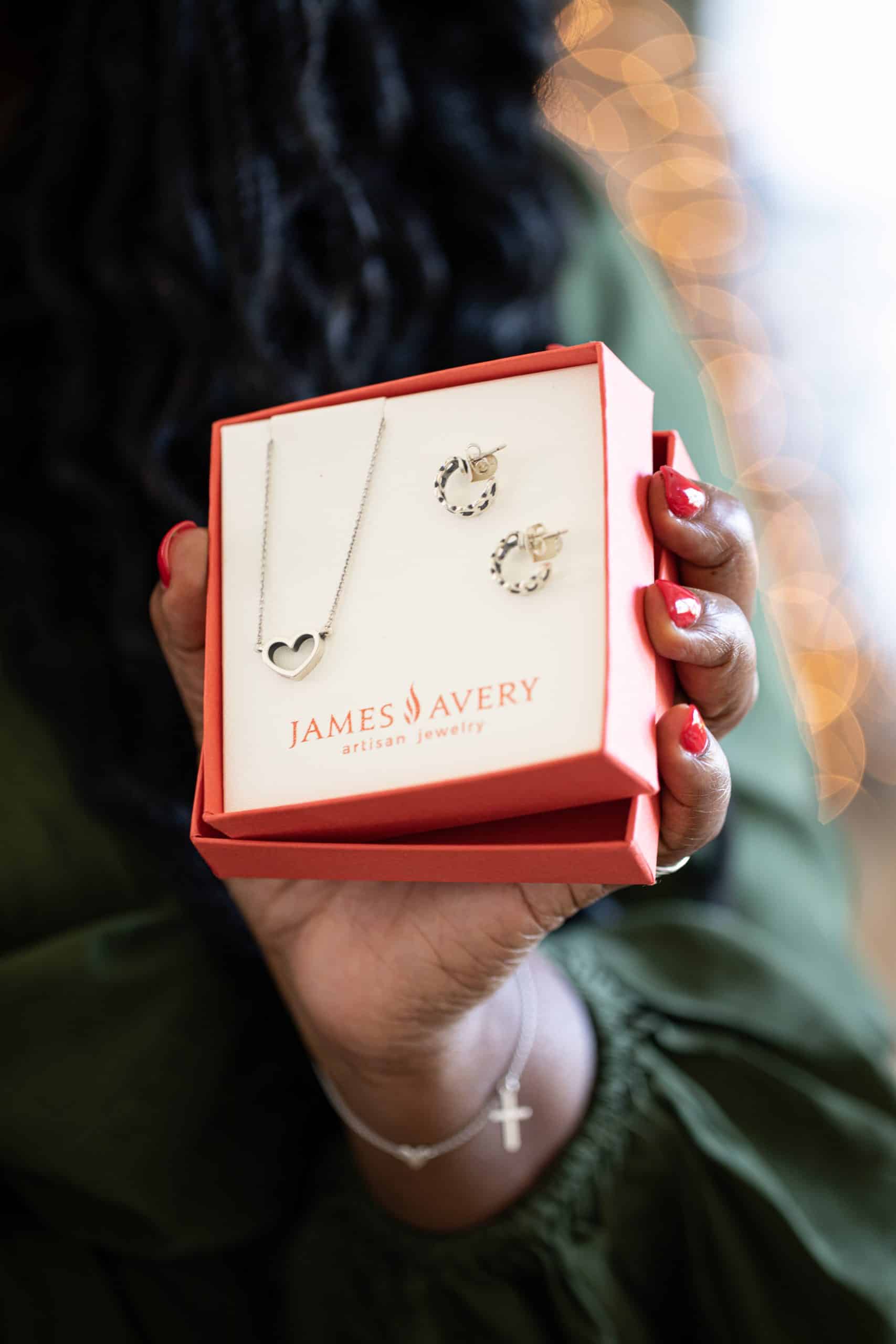 Styled Stackable Rings
I'm obsessed with James Avery rings and I love to collect them. Right now my favorite stack are the scripted initial letters. You can see here I have my first and last initials stacked together along with the forged hammered rings that also stack well together!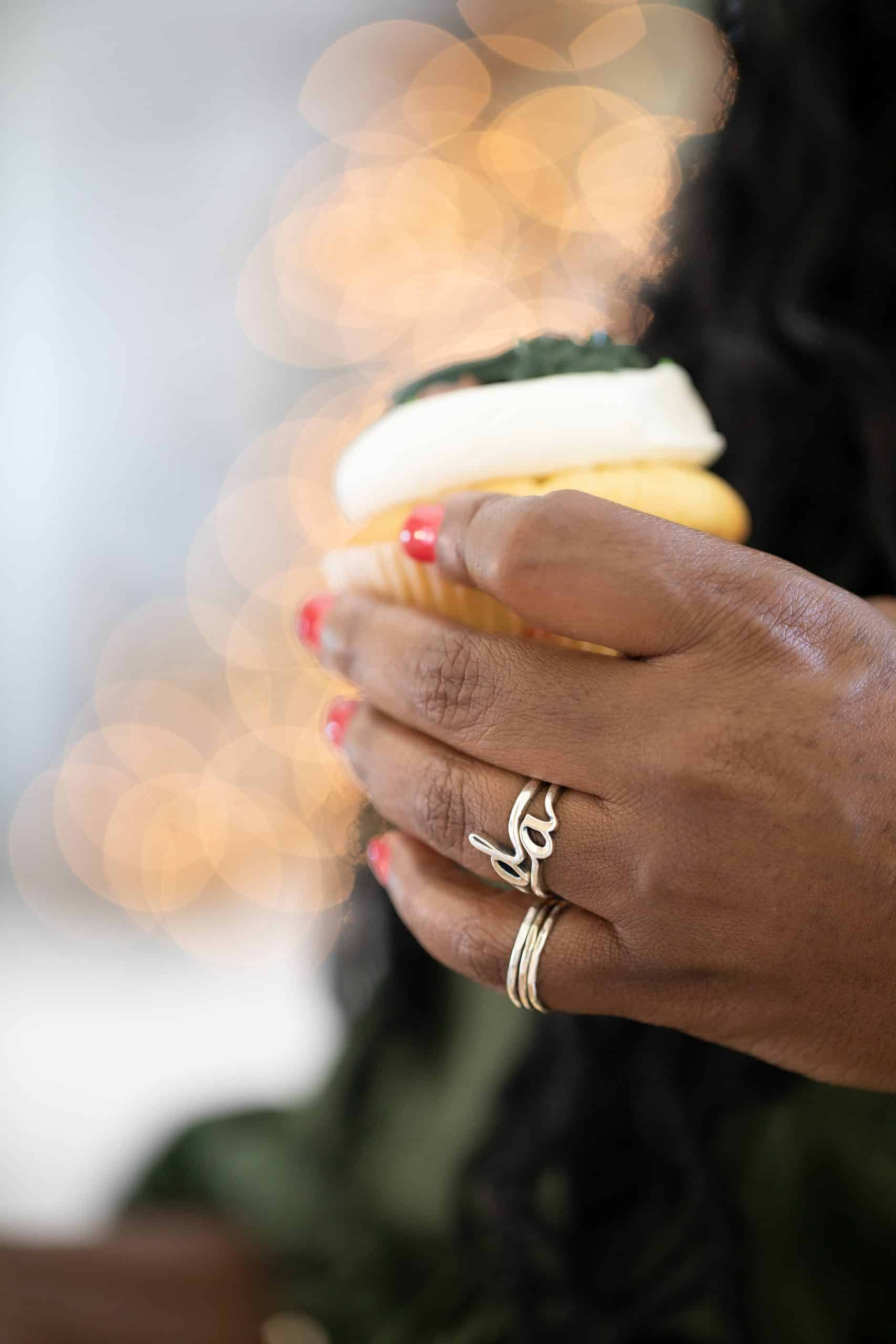 Faith and Love Bracelet
I also love this cute bracelet. It's pretty on it's own but would also look great stacked with a couple more delicate bracelets. This would not only be great for Christmas but for baptisms or anything like that. It also comes in three different sizes so it would be great for a young girl!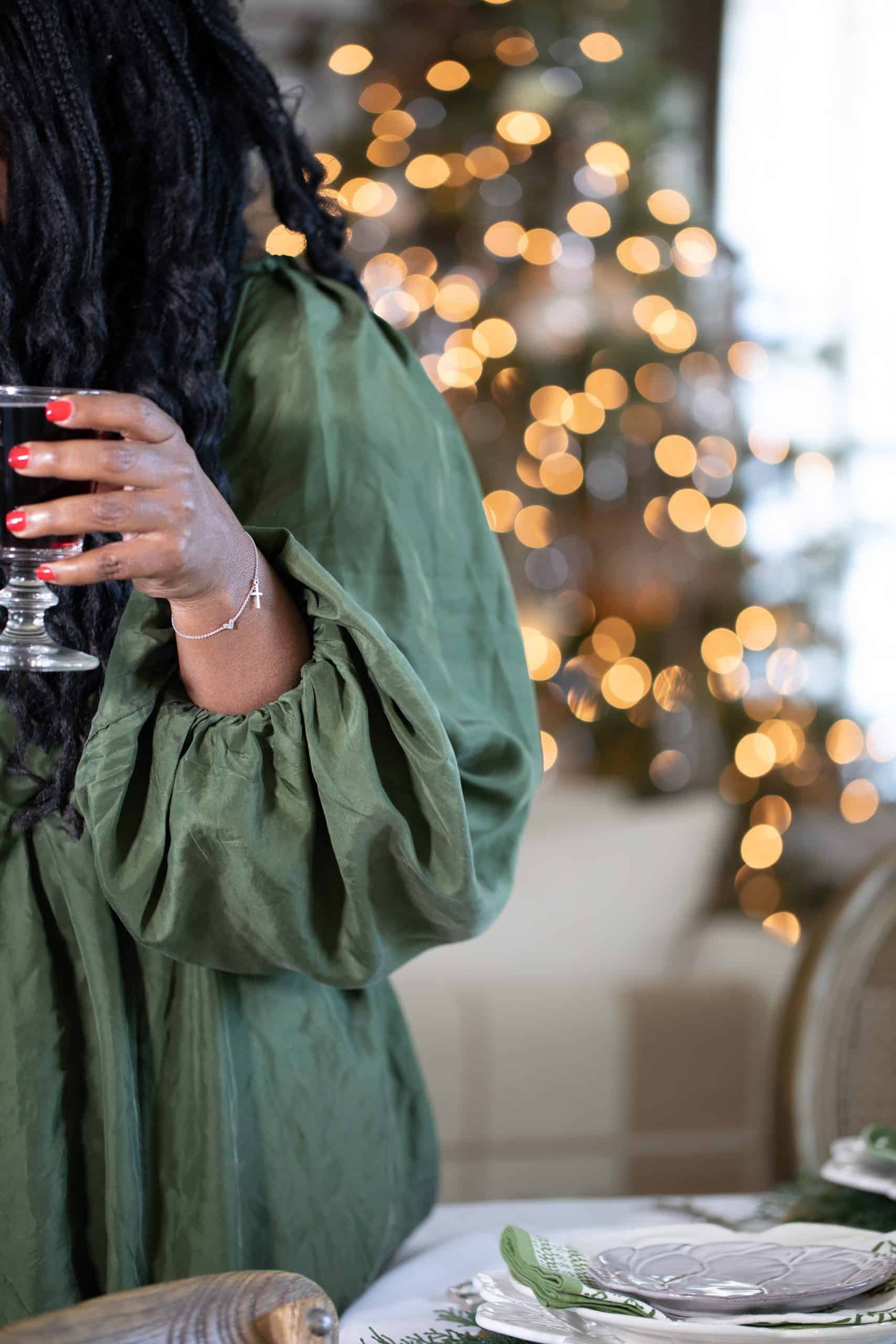 "It is Well" Scripture Necklace
LOVVVVE this necklace and can see it going to a bestie or even a co-worker or anyone you know who needs some extra encouragement during a season of difficulty. Sometimes that little reminder as you put on your jewelry for the day is what you need to make it through. On the back if finishes by saying " with my soul" So so perfect right?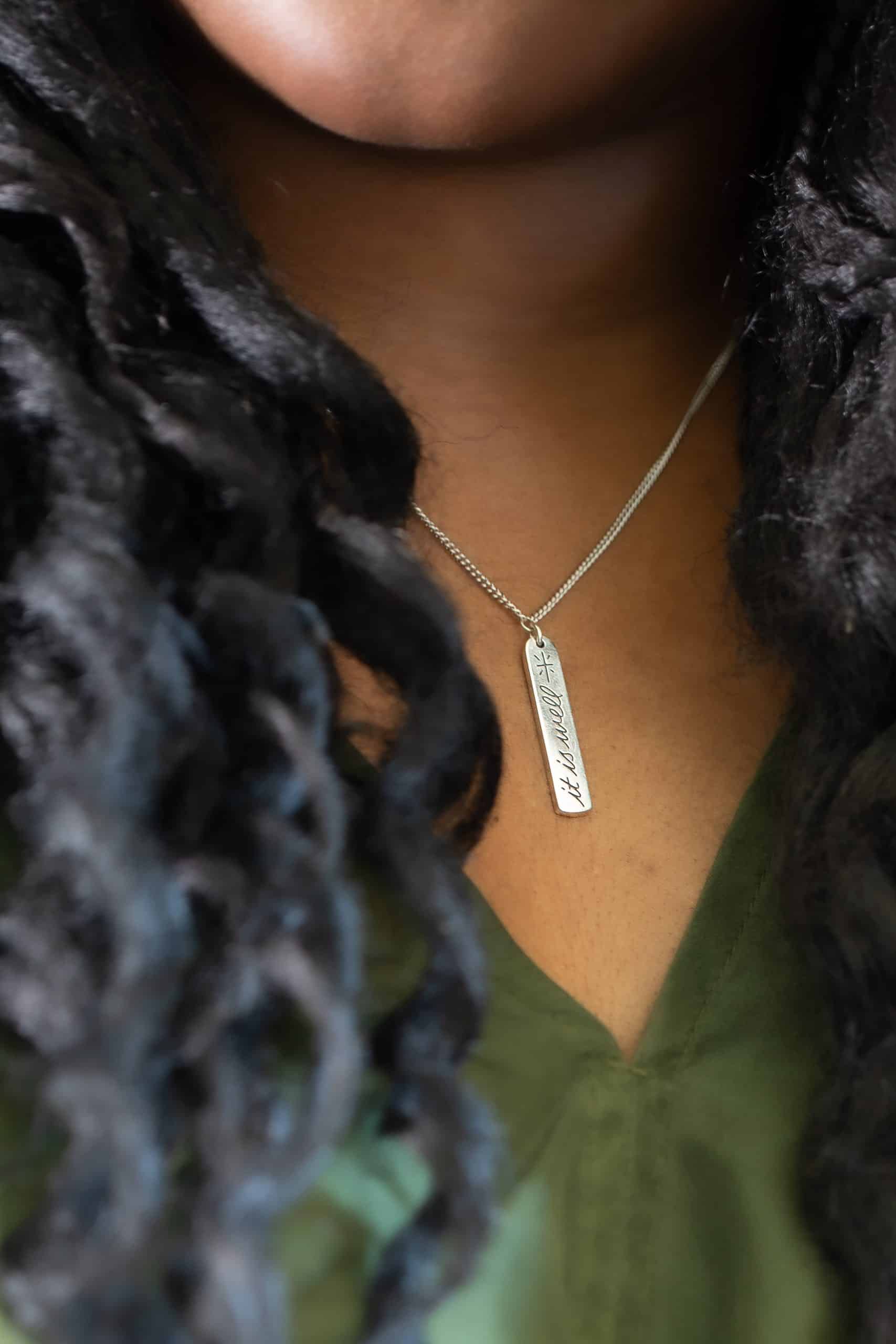 Easy Shopable List of Christmas jewelry to give this season: