Graduation Gifts with James Avery
This post is sponsored and may contain affiliate links, please read my disclosure policy.
James Avery Graduation Gifts
Thank you to James Avery for sponsoring this post!
My love language is gifts. I know when most people think about that as a love language they think, maybe that person is just really into material things. Maybe , it's just a nice way to say, " Buy me all the things, if you love me" hahaha! BUT I must say, that's not entirely true. You see gift lovers do love gifts (pretty little gifts with pretty satin ribbons) but it's actually thought behind the gift that makes our hearts melt. The time spent picking something special out or planning the perfect day with all of our favorite things. Those thoughts and ideas around the gift is what is so special to us.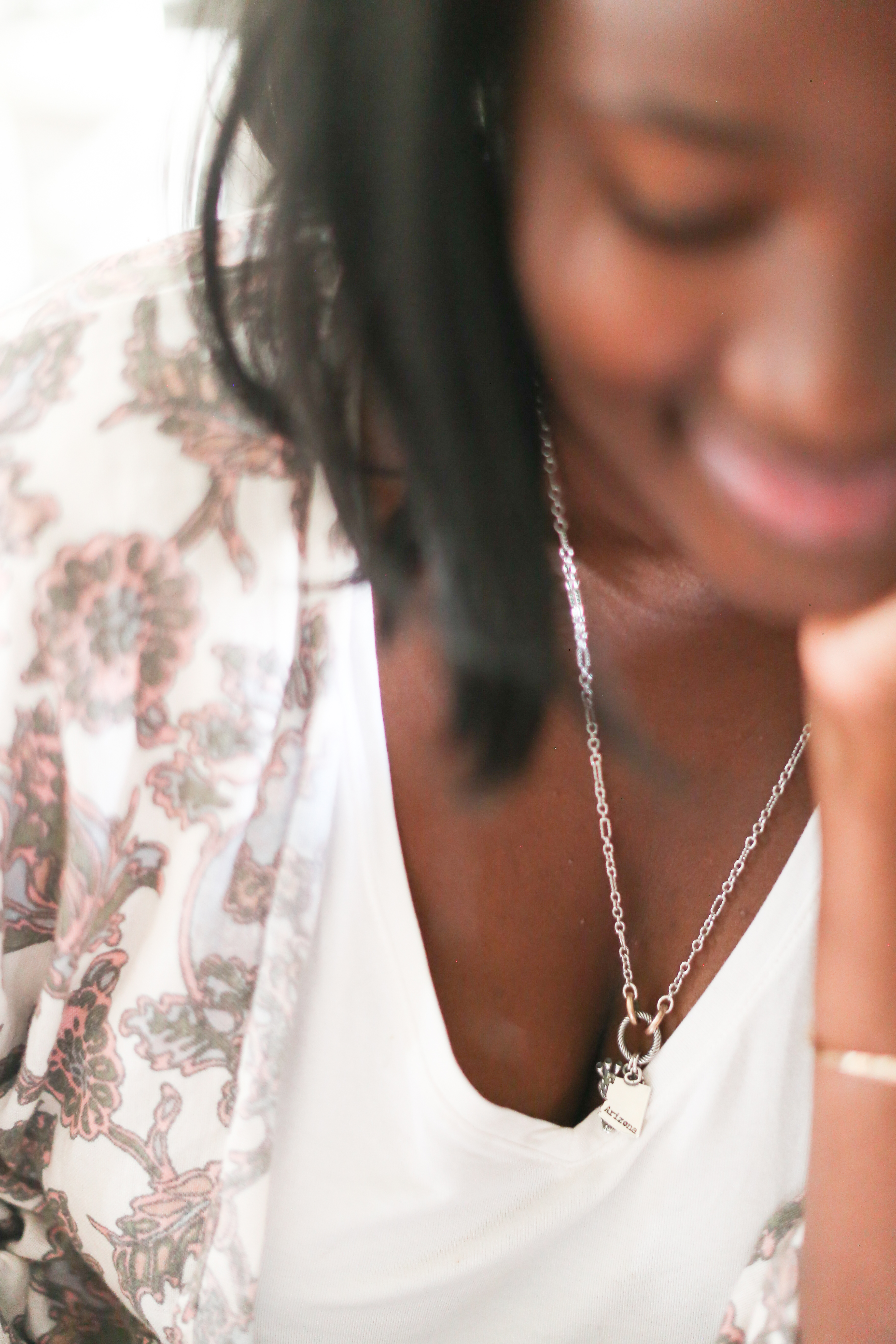 James Avery seems to be the perfect combination of thoughtfulness and gifting. With every James Avery purchase their is a story behind it. Picking out the perfect bracelet or necklace, and choosing a charm that goes along with personalities or important dates and even people. The most beautiful gifts have a story attached and James Avery makes that so easy! Remember around Christmas I started a charm bracelet tradition with Livy? For every milestone she reaches I would be giving her a charm to go along with it. Her bracelet is already one of her most prized possessions and I hope she always keeps it with her as a reminder of how much I love her!
My Charm Necklace Story
James Avery wanted me to get in on the fun this time around so I was gifted a pretty necklace ( see how you can get it for free below!) with two special charms! Let me just tell you, it was hard to choose but I did finally picked a few charms that are close to my heart. My Home. My State. Arizona.
When I think about something I truly love, besides the obvious, I think about my home! I was born and raised in Arizona, something that is actually very rare! So many people have moved here from different states, that it's rare to find someone who was actually raised here!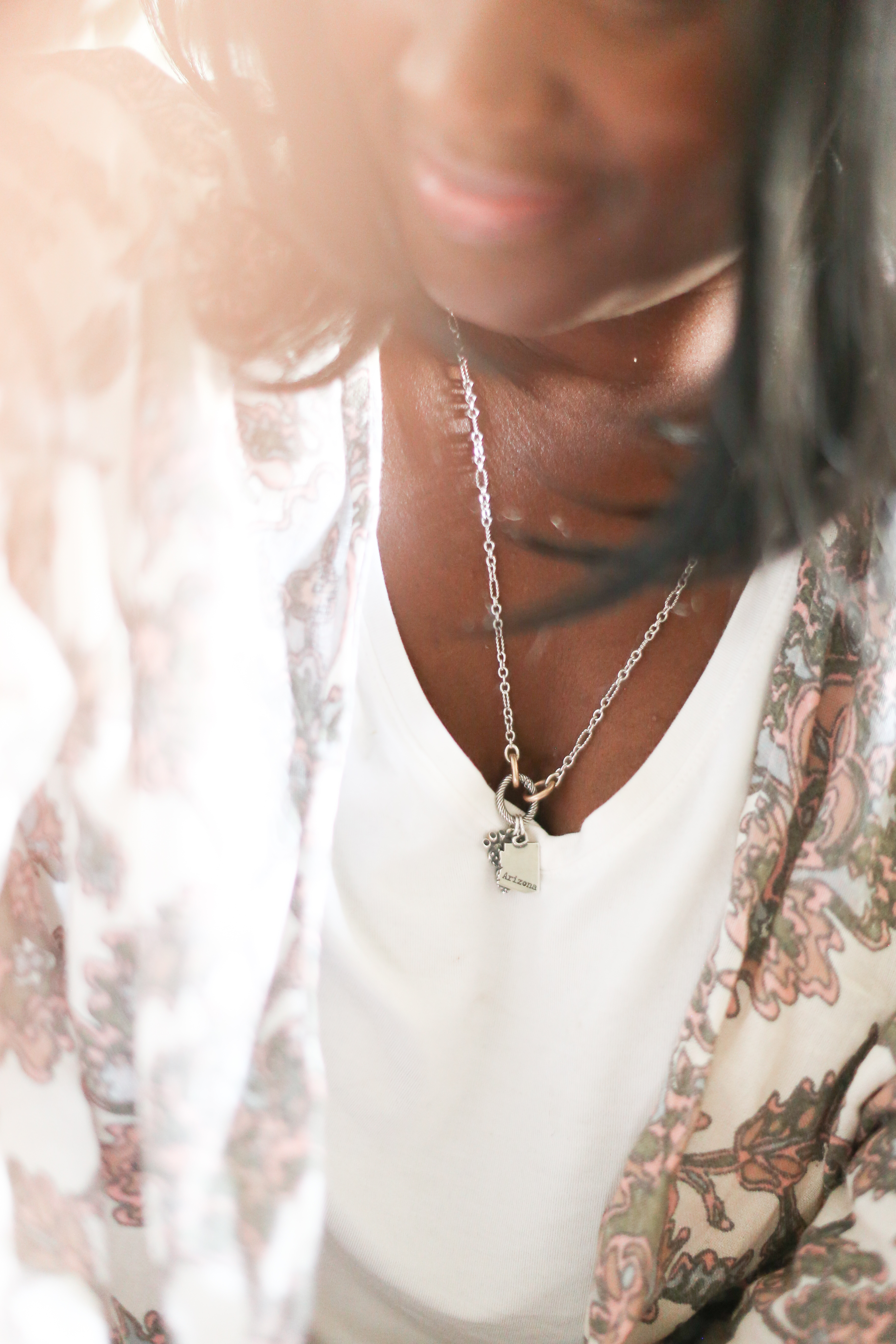 I remember in college how anxious I was to leave home. To get out of Arizona and to experience the world. I left to Arkansas soon after high school to play college volleyball. But after two years, I was ready to come back home. I missed the sun, I missed my family and I just missed my home! So when I spotted two very special charms from James Avery I knew they would be a perfect fit.
Coupled with the necklace ( see how you can get this for free below!) Arizona state charm speaks for itself. A perfect reminder of how much I love my state! It reminds me of how much I value the meaning of belonging and how much I adore raising my family in the same state I was born in! Don't worry I'm sure they have your state too!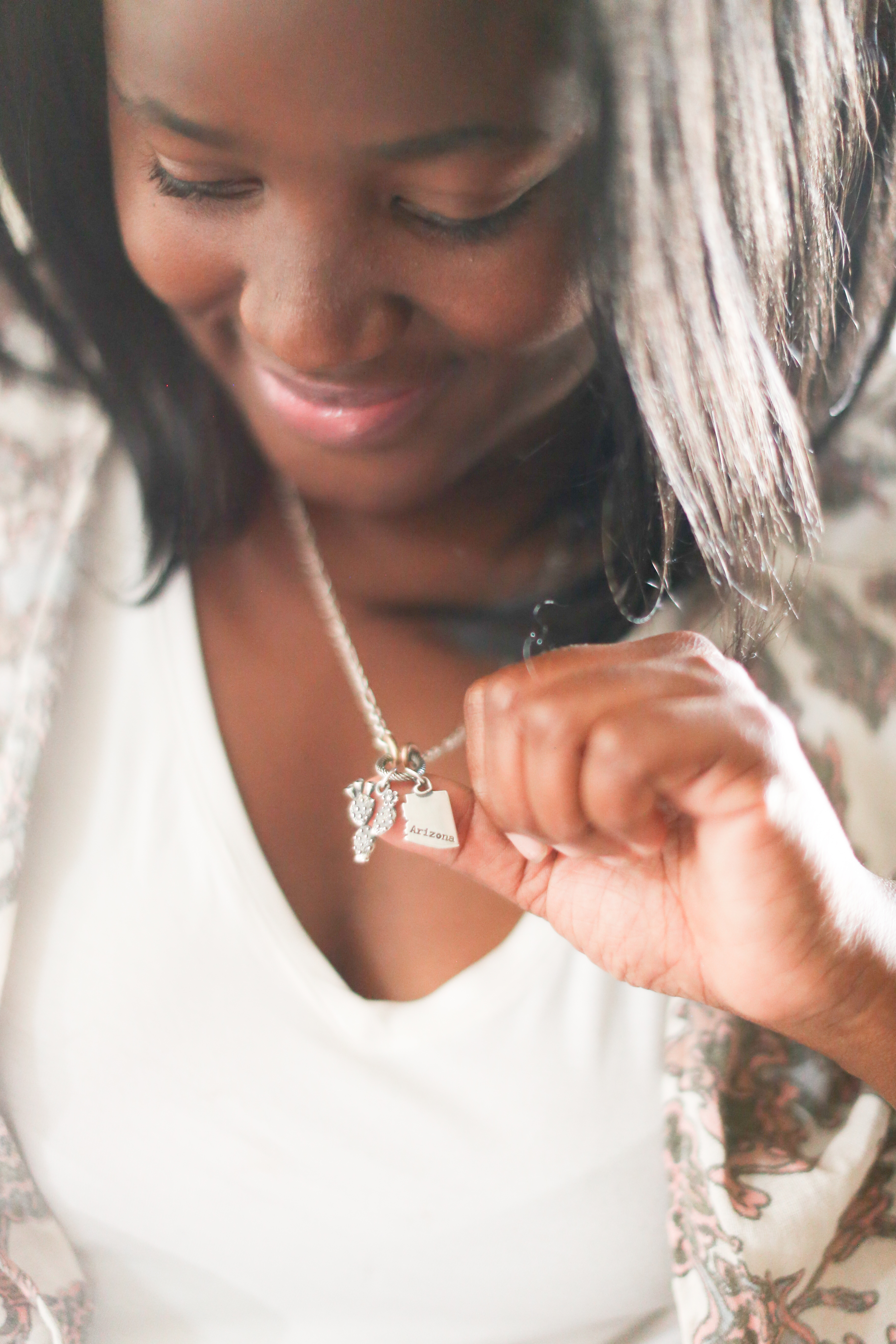 The second charm is a prickly pear. I don't think there is anything more perfect than a cactus to represent my hometown. I went to Cactus High School for goodness sake and we are surrounded by cactus so much, they tend to become a normal backdrop! But they are definitely unique to our landscape and I'm so proud of that!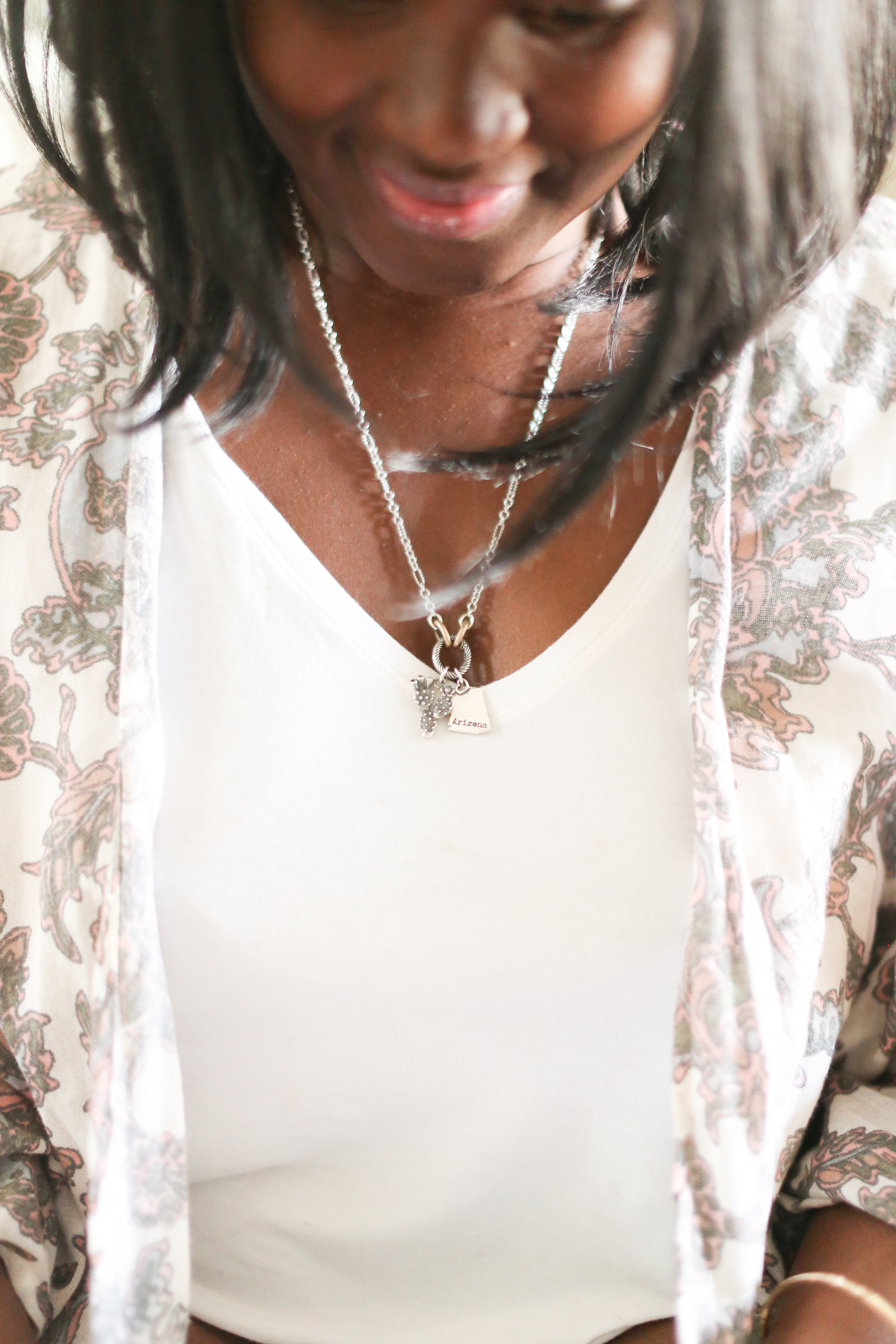 Gift for You! Gift for a Graduate! Gift for a Bride!
James Avery has graciously offered something just for YOU. When you shop at James Avery through May 29 you can buy two charms and receive a charm necklace or bracelet for free, up to a $70 value!
With 15 free styles to choose from – more than ever before – the mix-and-match options are absolutely endless. Shop for your mom, sister,daughter, friend, cousin or even coworkers. You can even shop for yourself or get a gift for mom, a bride and it makes a perfect graduation gift! Think about that graduate that might be home sick just like I was!
Head over to a JamesAvery.com, James Avery @Dillards for your perfect gift or if your lucky enough to have a James Avery store near you, make a visit!
*Purchase two James Avery charms* and/or pendants and an eligible charm bracelet, hook-on bracelet, ankle bracelet or charm necklace and receive up to $70 off the transaction. Customers purchasing eligible charm necklace (NK-207; $30), charm bracelets (BR-20; $40 or BR-599; $50) or ankle bracelet (BR-613; $40) will receive that item's value only. Offer valid 04/16/18 through 05/29/18 while supplies last. Available atJamesAvery.com, James Avery retail stores, through James Avery Customer Service, at select Dillard's Department Stores and at Dillards.com. May not be combined with any other offer or applied to previous purchases. We reserve the right to limit quantities. No cash/credit back. *Glass Enhancer Beads do not count as James Avery charms for this promotion