This post is sponsored and may contain affiliate links, please read my disclosure policy.
Here is the update you've been waiting for! You must forgive me because I have such a hard time showing spaces before they are done! I have the entire space designed in my head but it does take me awhile to get there! But it's a new day and progress shots are NEEDED to show how I and so many others get to the final look.
In my last hallway post I talked about installing wallpaper, art and showed you the lights that I installed. I wanted another light on the other side of the hallway but it was backordered! Just like so many other things online these days. But I put another order in!
Today's update included that wallpaper I installed plus a temporary solution for art and it all styled with the cutest little bar cart and accessories from Serena and Lily!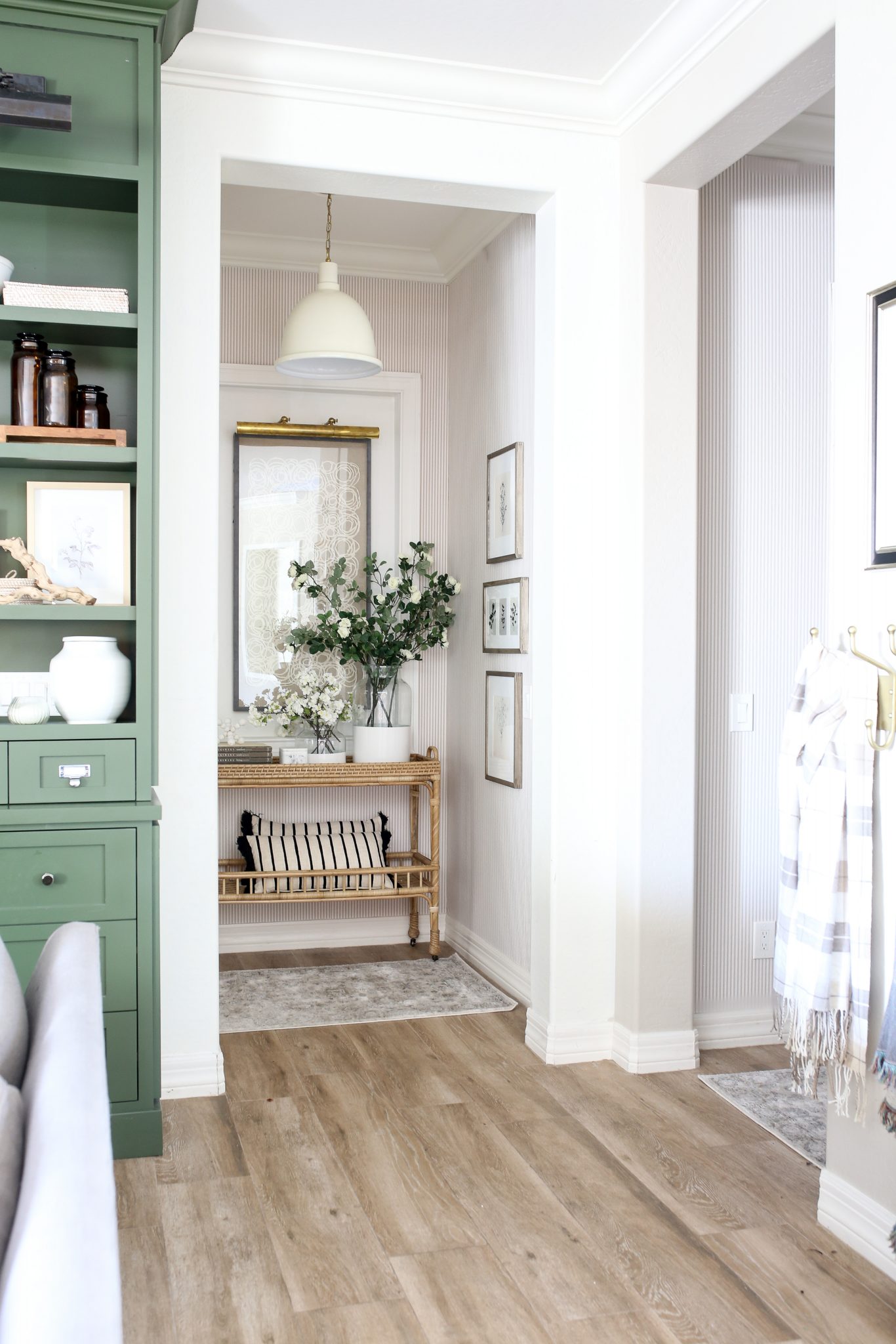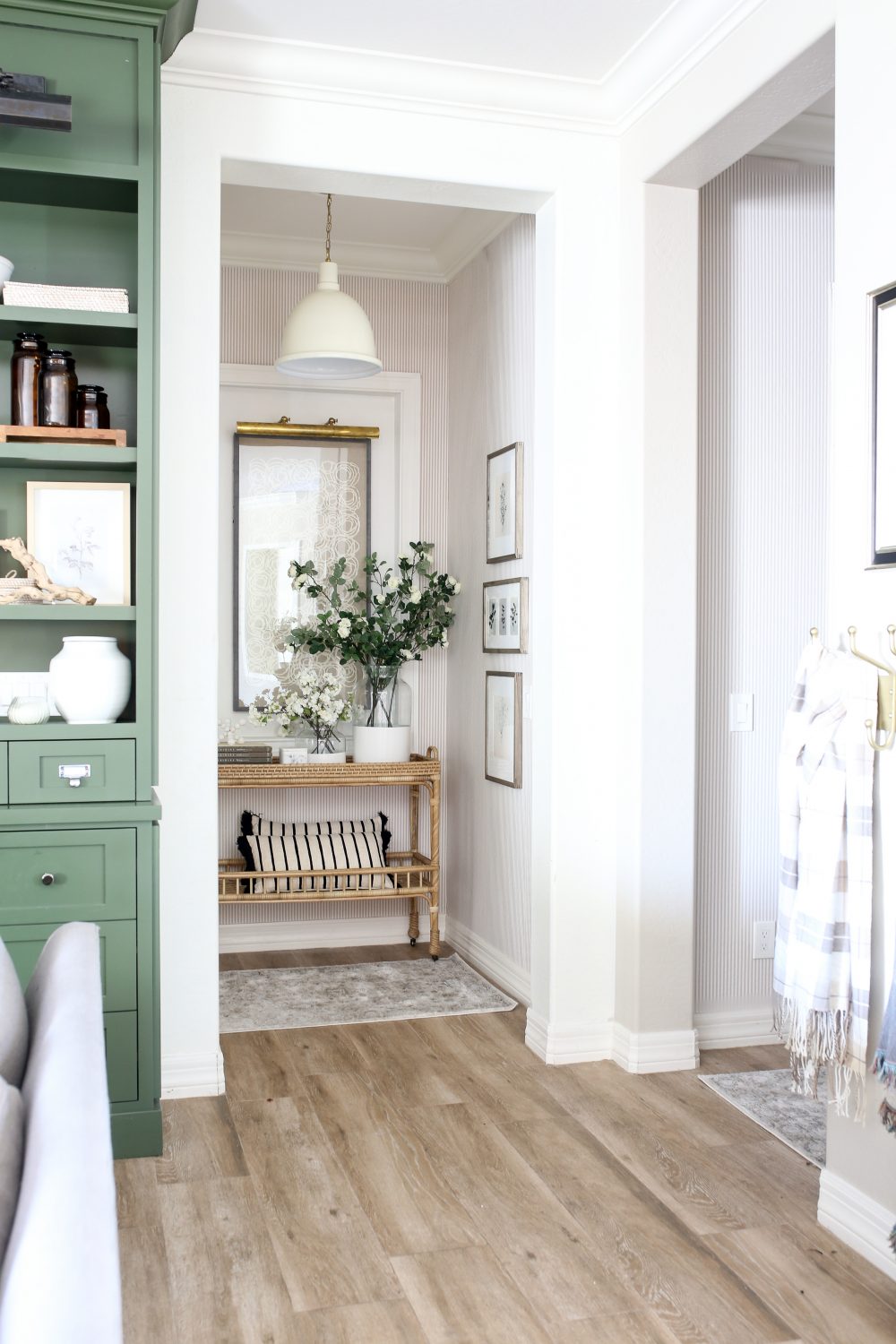 There are so many different companies that fit into my casual elegance style and Serena and Lily is one of them. With their beachy vibes, light and bright rooms that make you feel at home, you probably guessed that they play right into the casual side of my style. 
The gifted me this beautiful bar cart to bring in some natural elements into the hallway. Not to mention it was the perfect style and it has wheels so it can travel around the house. ( I love to move my stuff around haha)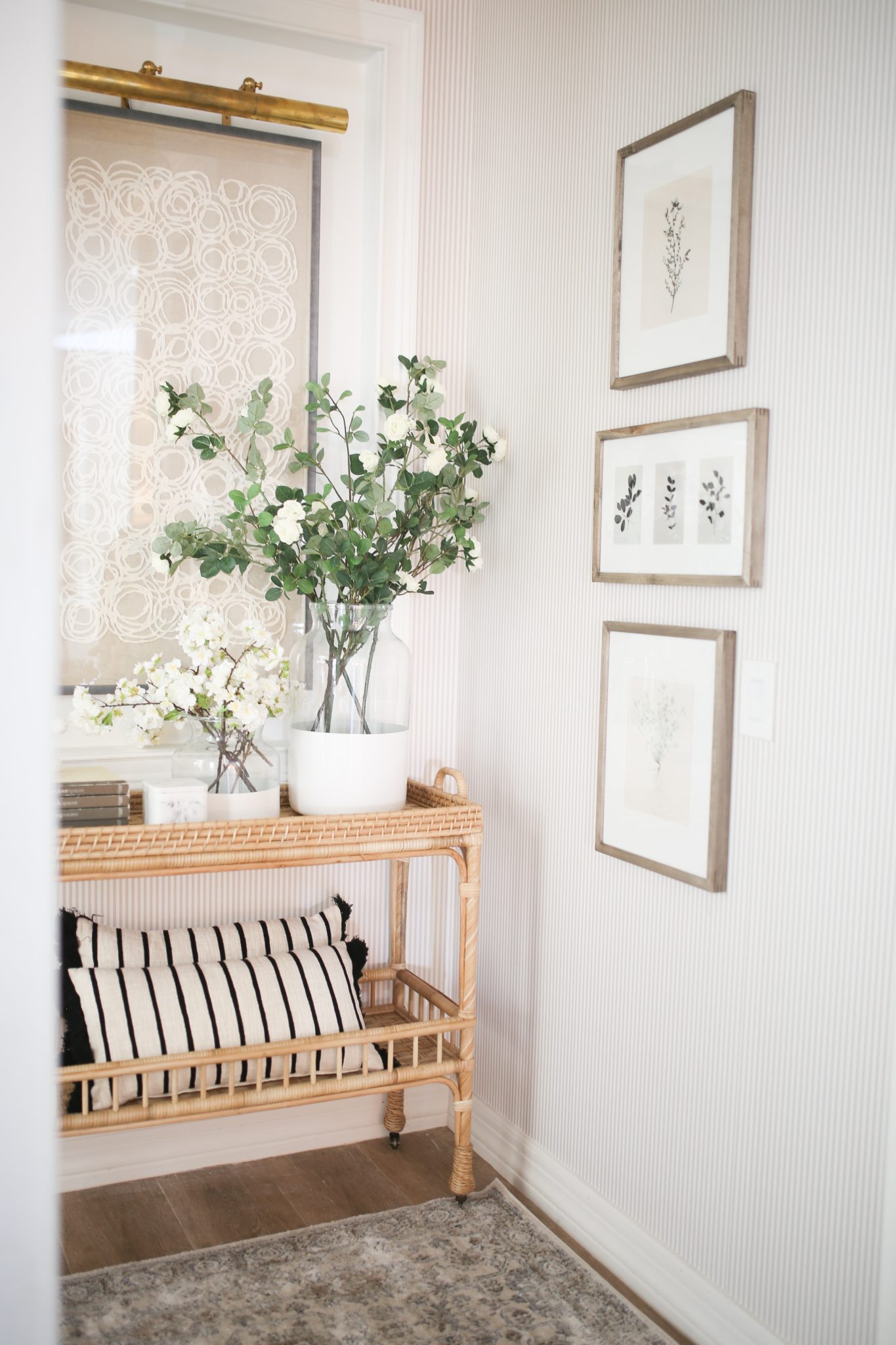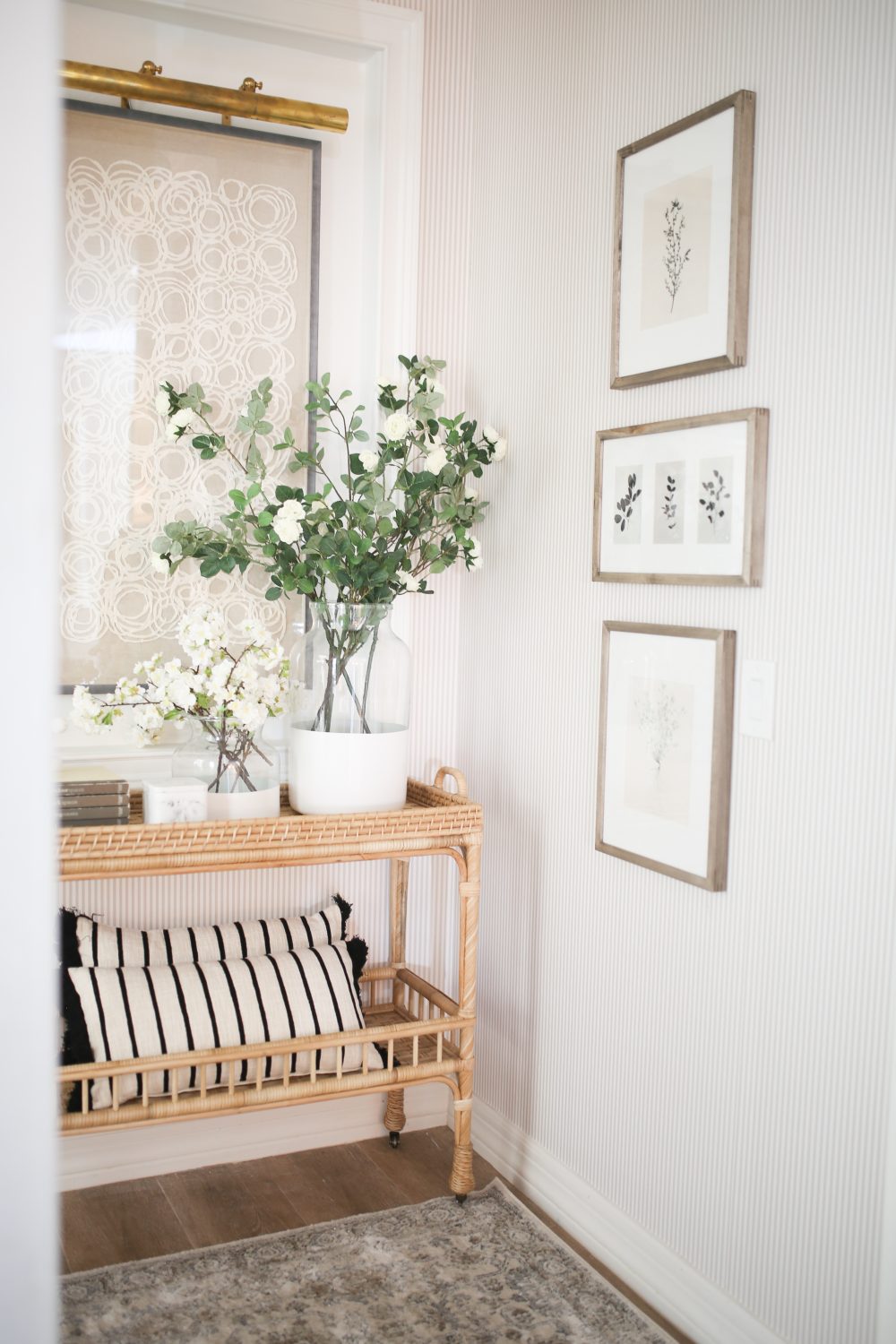 It was the perfect pick for the space and I had so much fun styling it with these matching color blocking vases. Another piece that I can move around the house and it will fit in anywhere. I selected some blooms to fill the vases and then just styled them with some other accessories I found around the house.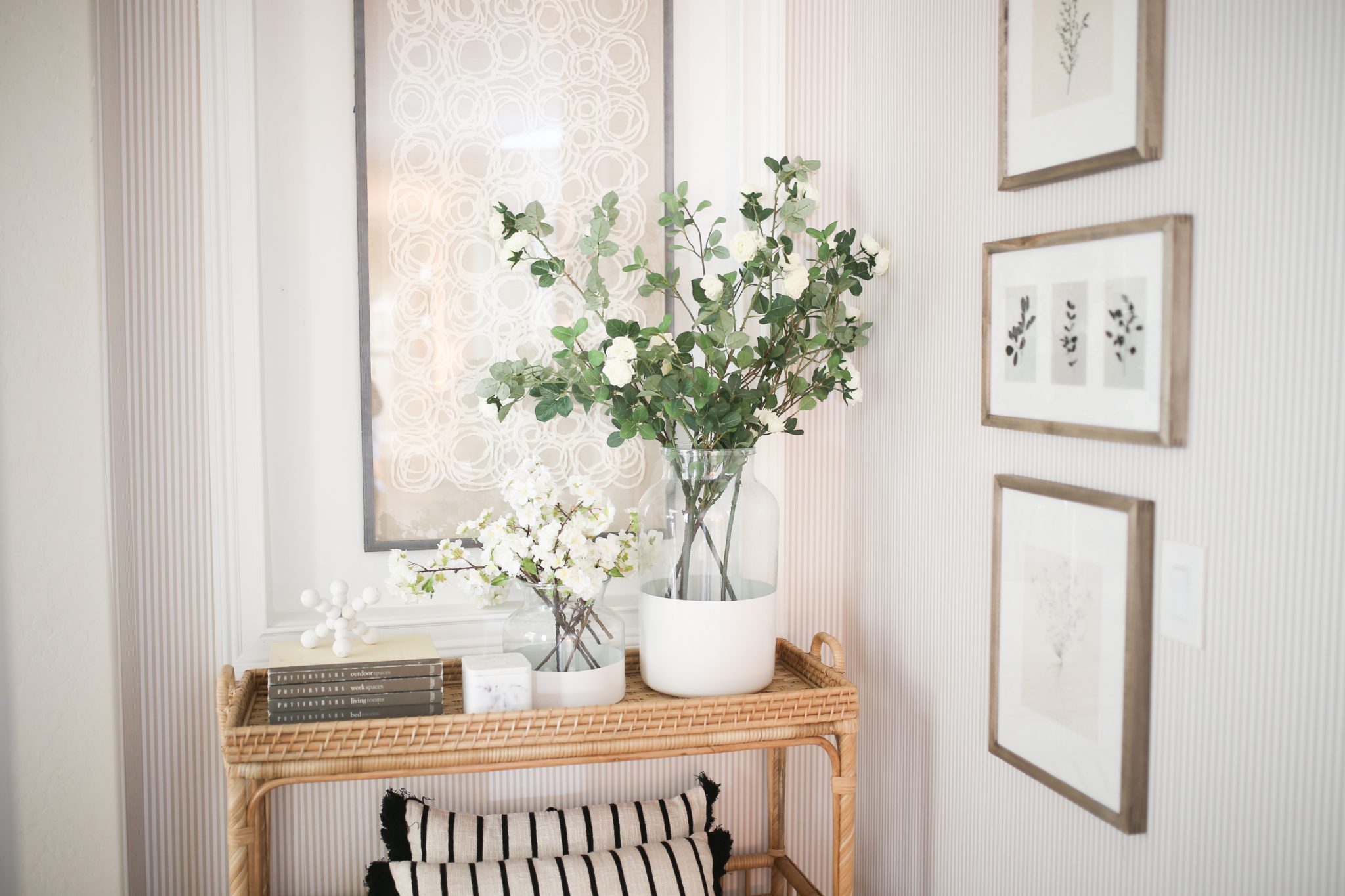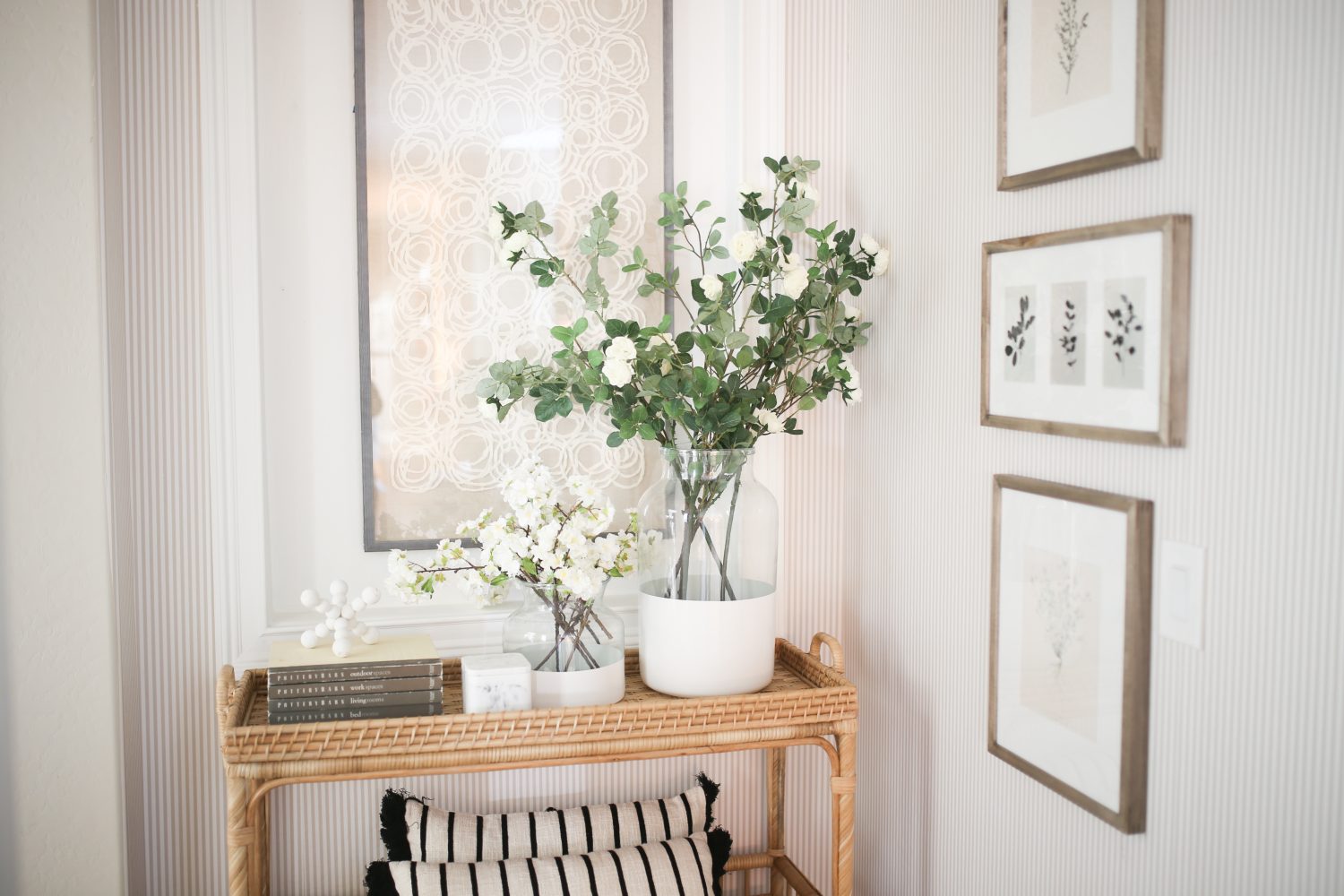 The thing I love the most when it comes to decorating is a versatile piece. There are items in our homes that will just not be moved around. But vases and jars and other accessories and even carts like this are my favorite thing to invest in and use over and over in the house. Check out some more of my favorite versatile pieces from Serena and Lily I really think you'll enjoy! 

So that wallpaper is finally up! If you watched my Instagram stories you know it was a beast of a project! I got it done and now I'm waiting for our trim to come in so I can trim the doorway openings. I talk about the wallpaper more in my other post but it was so good to work with.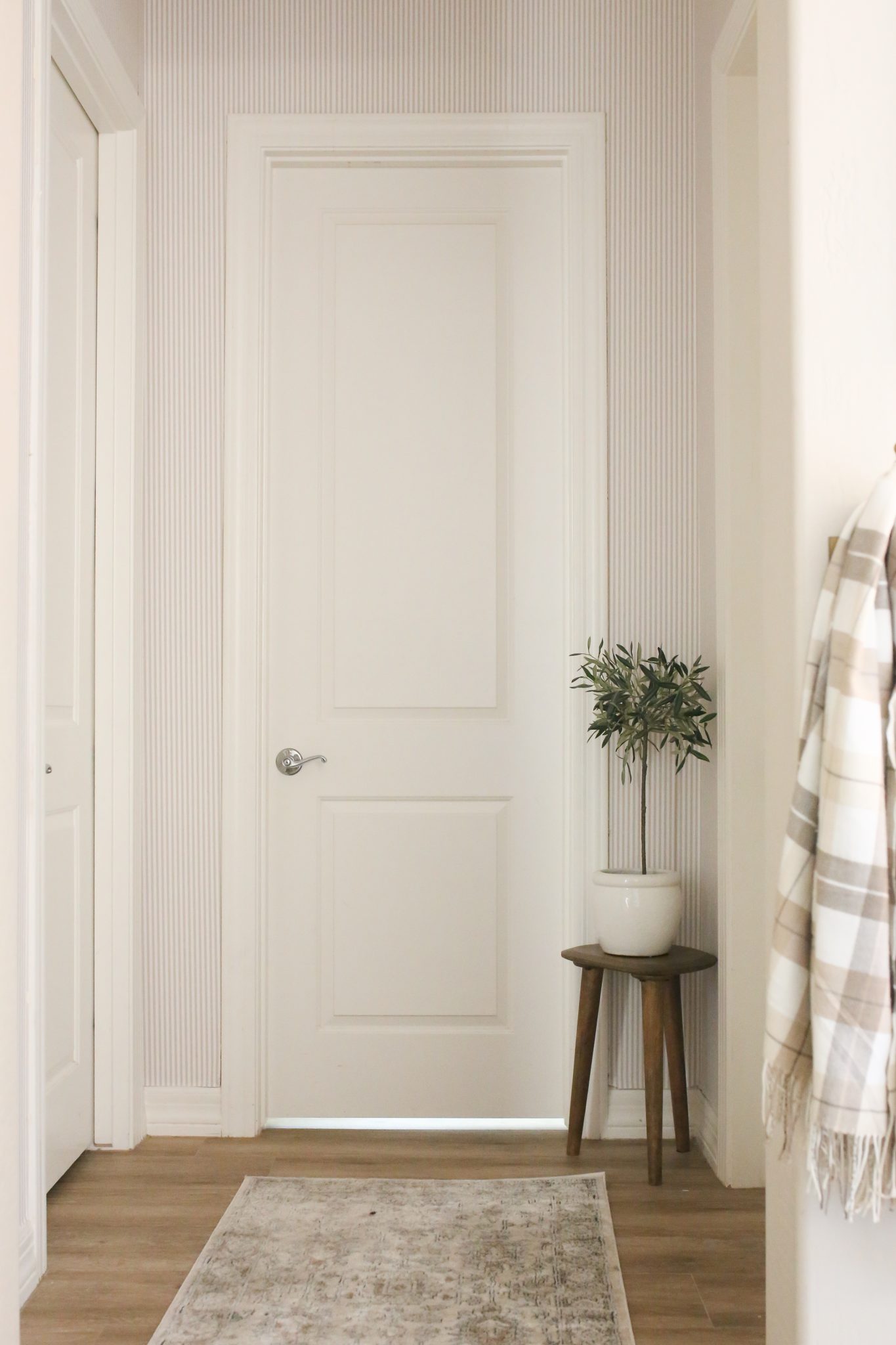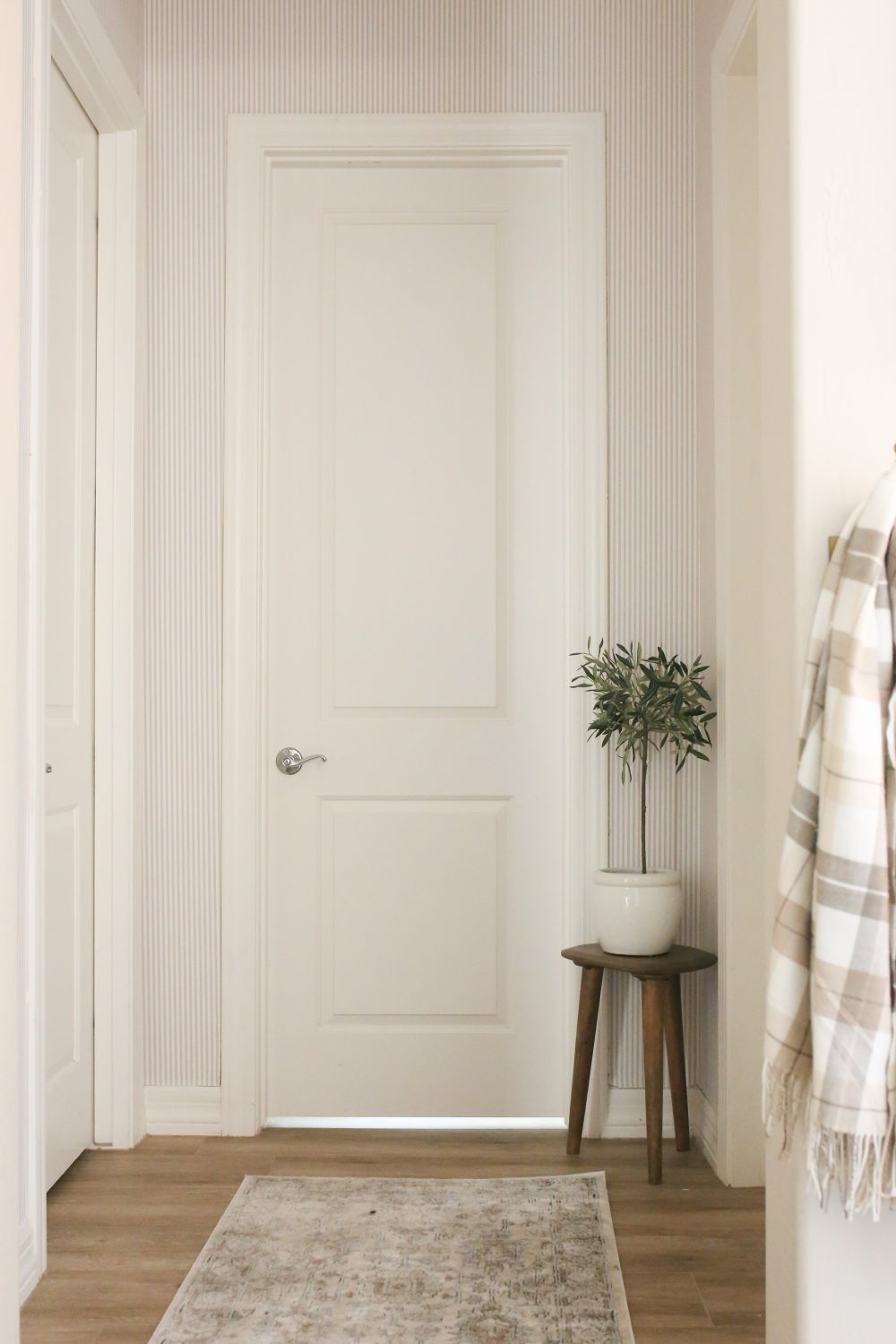 I think a tutorial is due but to be honest! I'm not sure if should give you one considering what a hotmess I was! haha!
I did finally get a piece of art order from Minted! I pick one that I talked about in my last post. I purchased it in a gold gilded frame and I think it's going to look so pretty here under the picture light. It was supposed to be here yesterday but so many delays! I will let you know once it's arrived and give you another update with it installed. 
In the meantime I hung up this piece of art that I found at Homegoods a few years ago. I loved the texture and I like when pieces of art are displayed in shadow boxes. I think it give it so much depth and interest.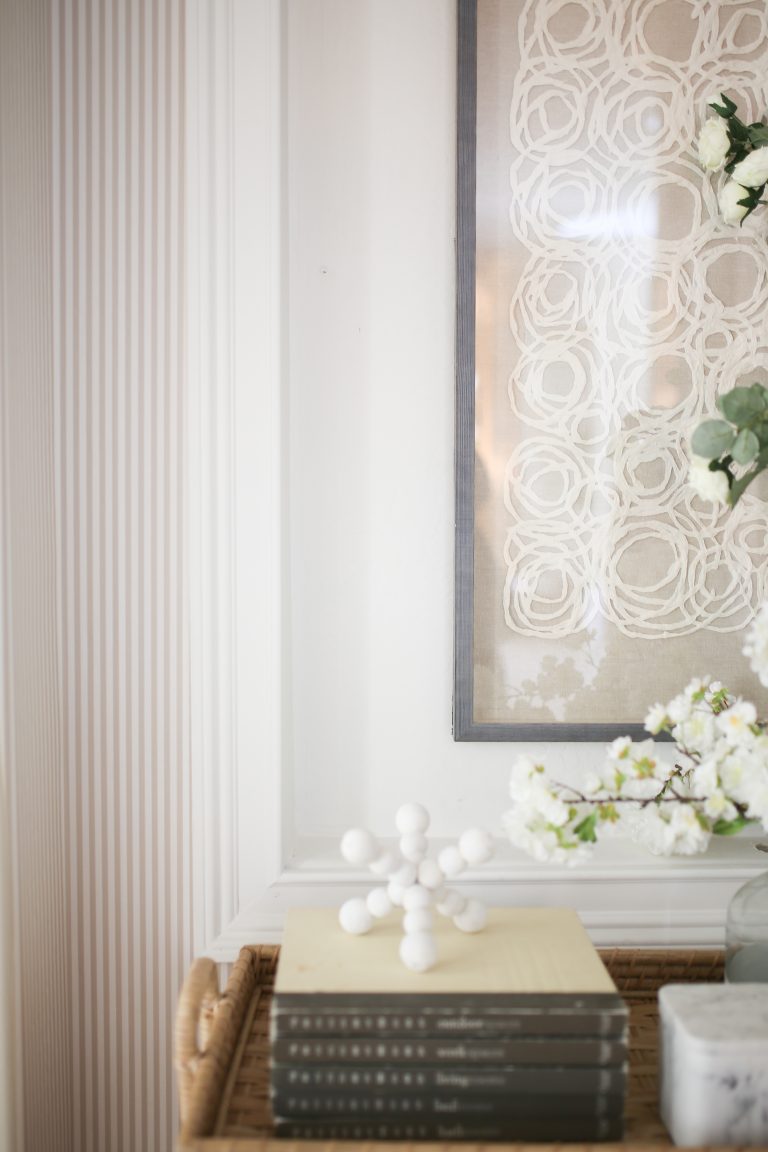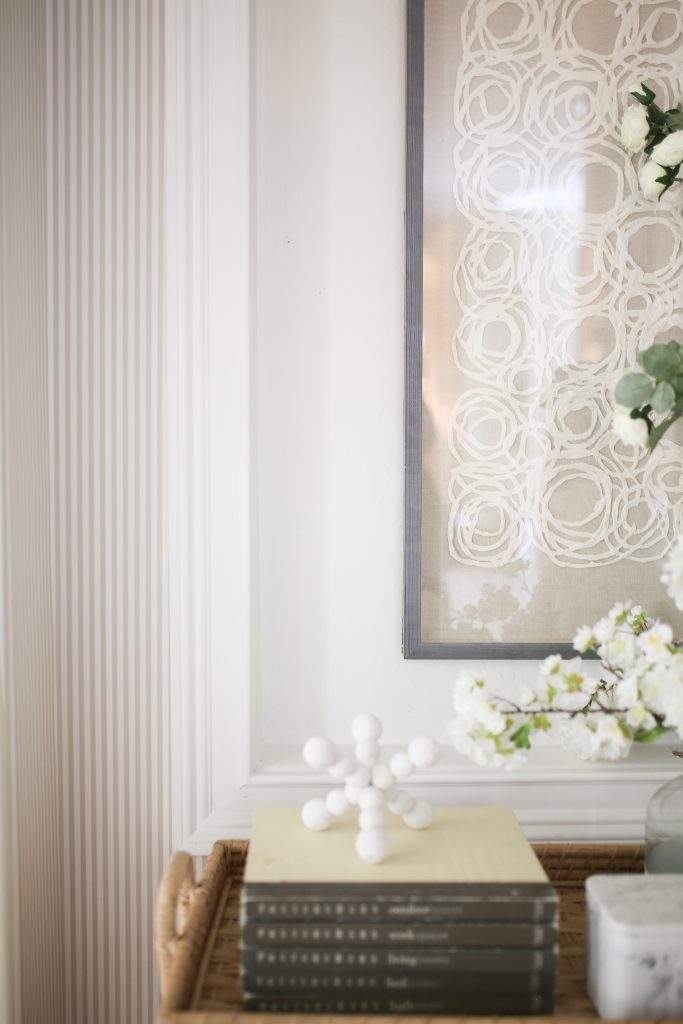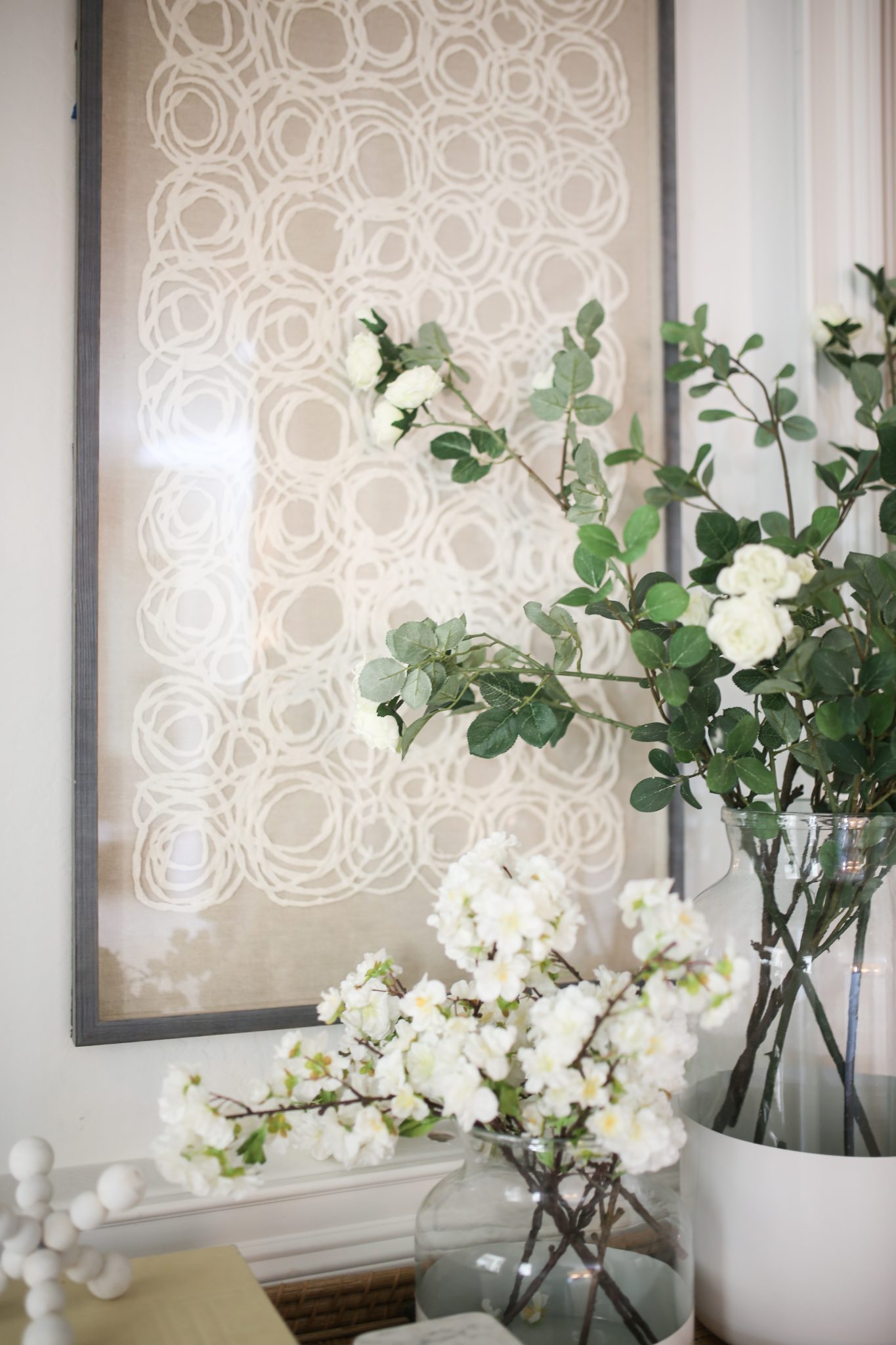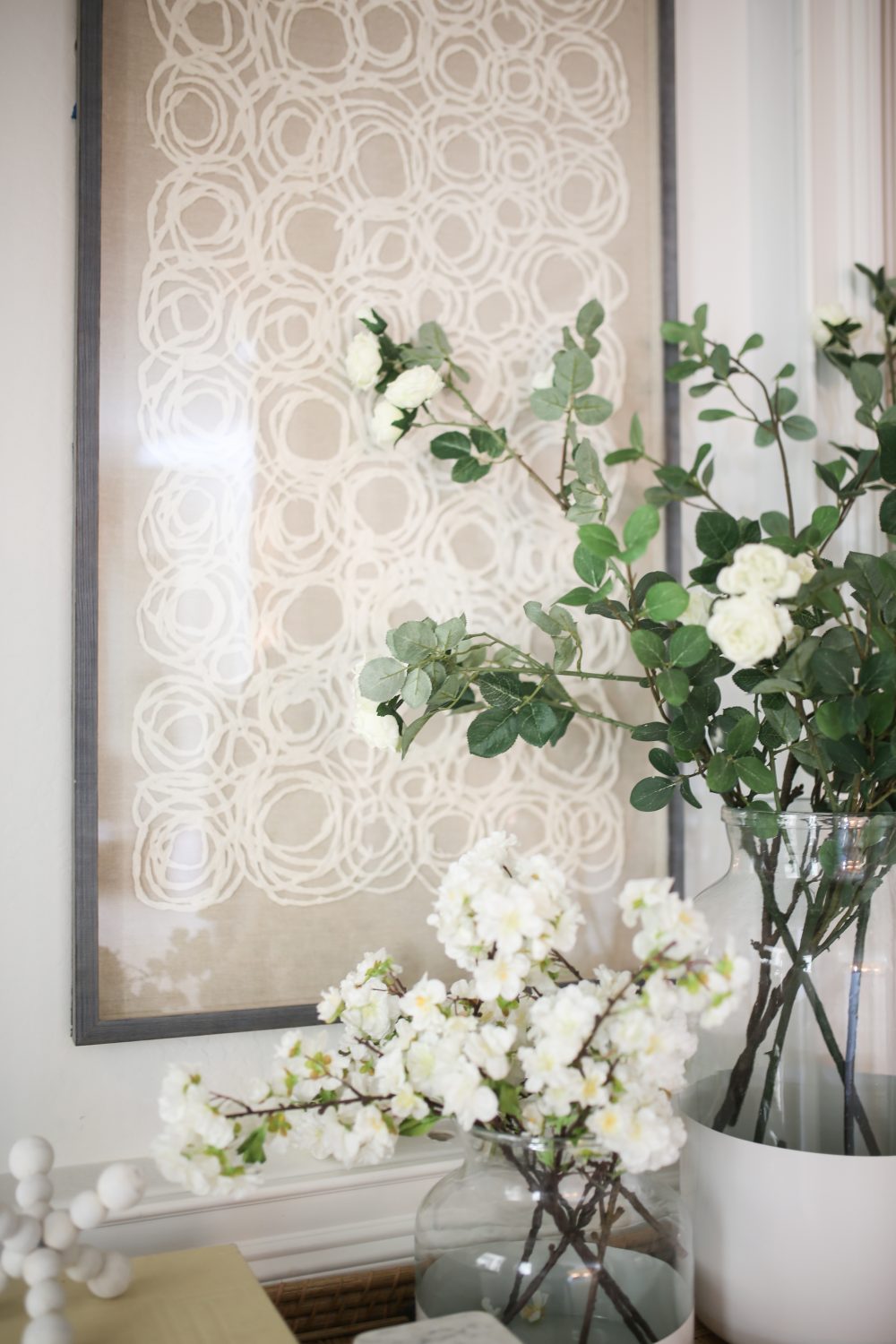 Oh and I ordered these rugs from Lolio to go in the hallway as well. I like something soft underfoot and I added 3 of them to the three different areas.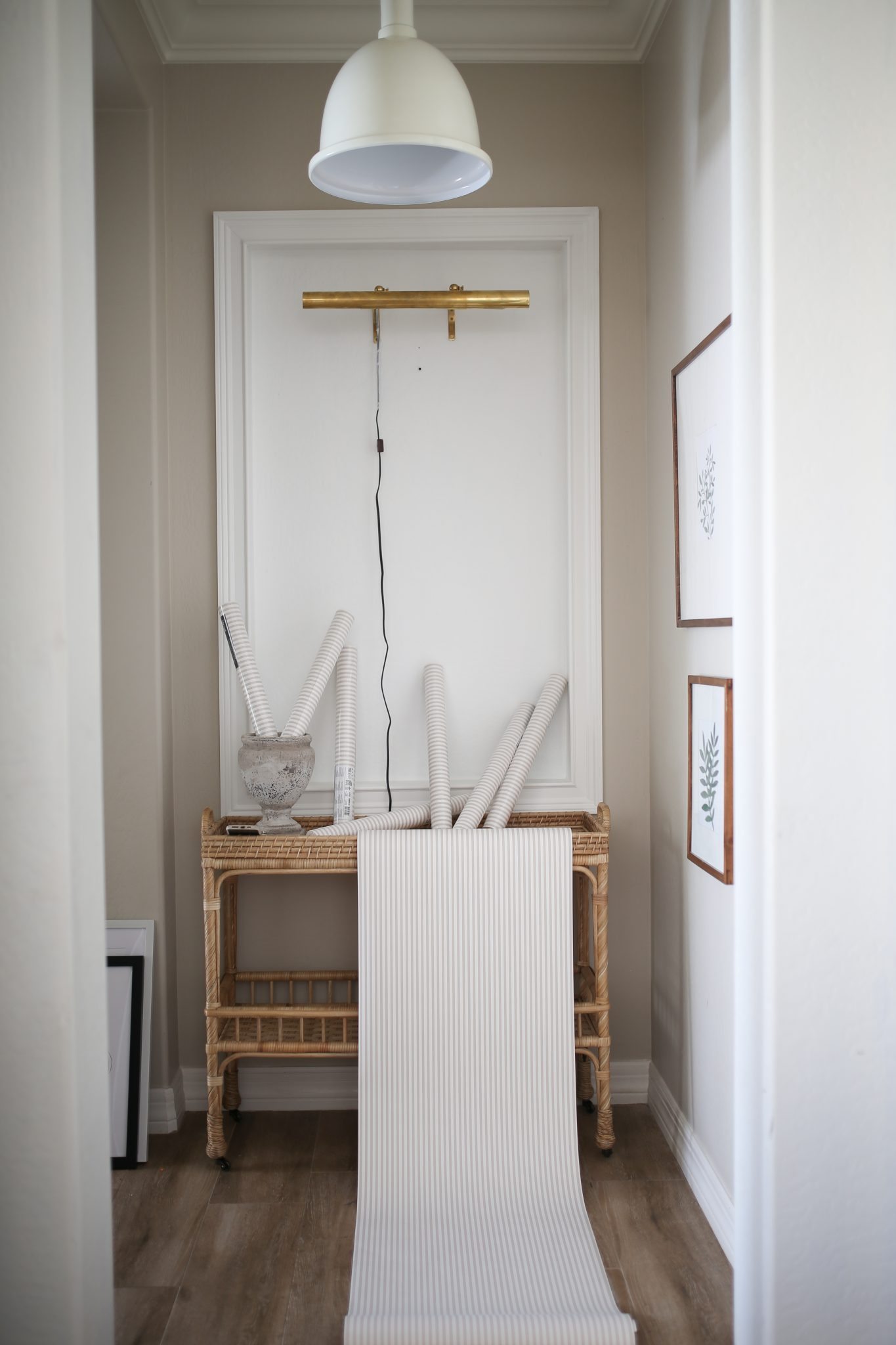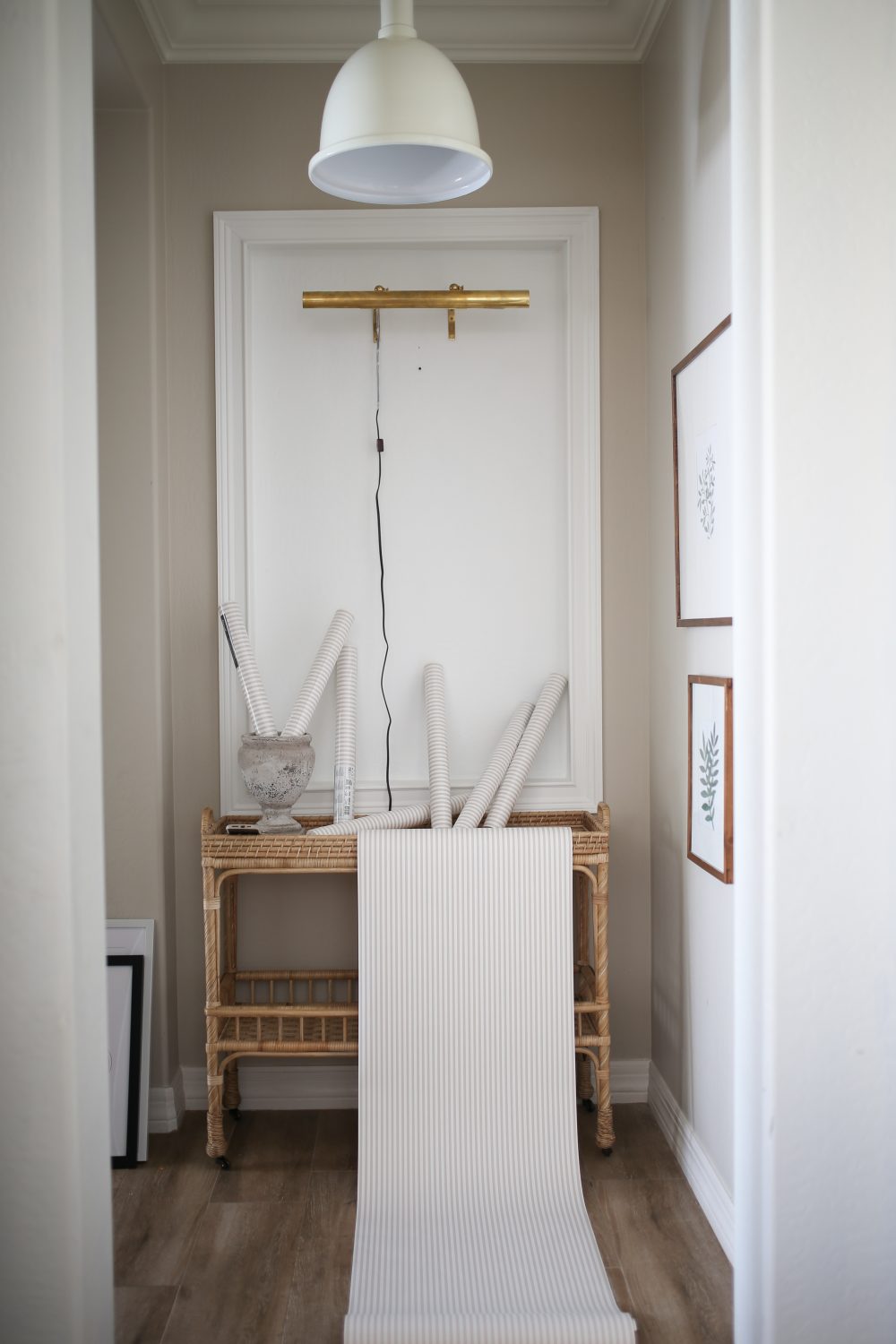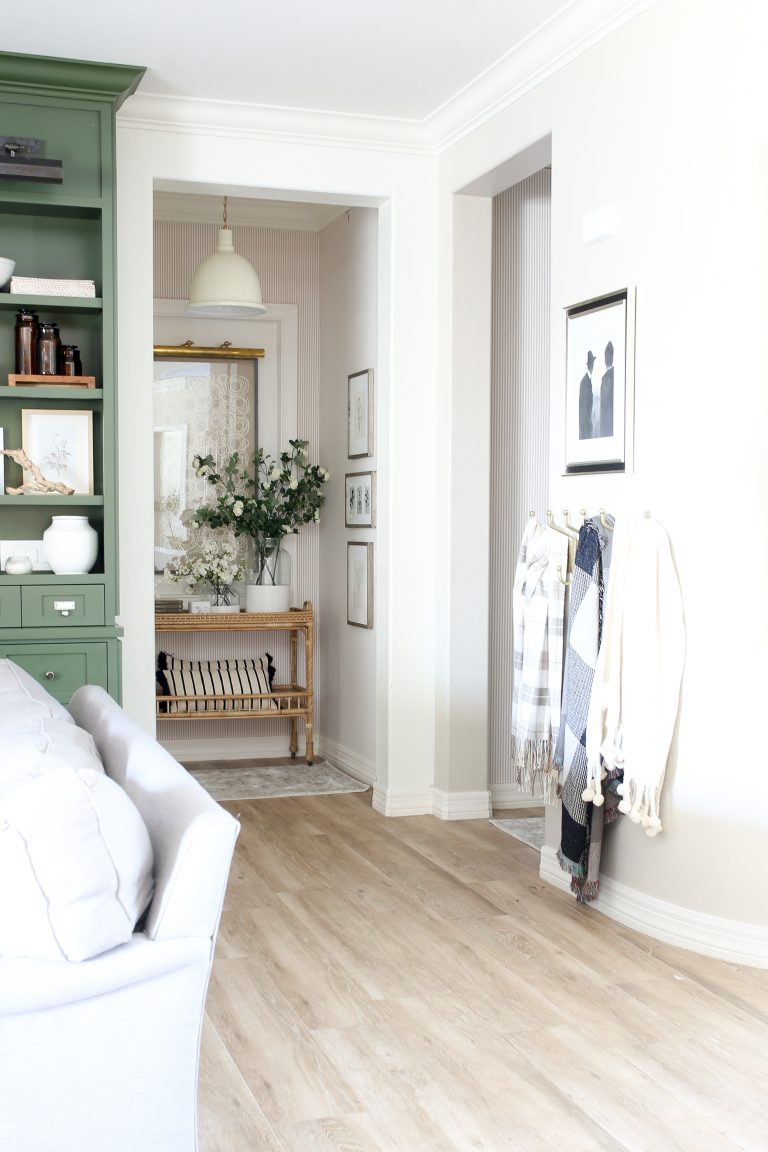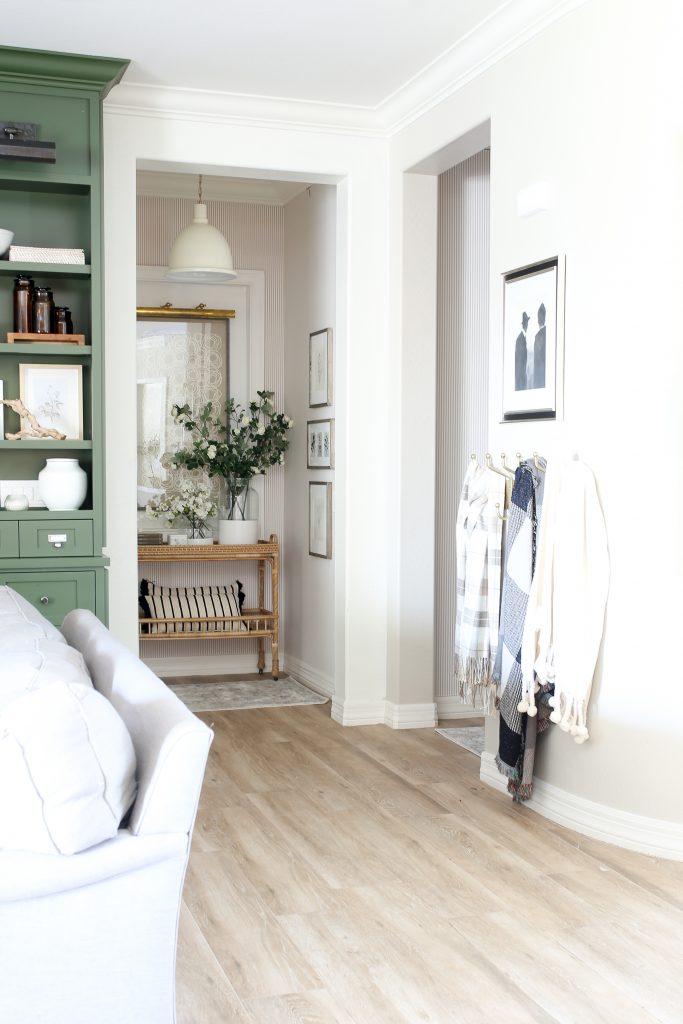 Looking good so far! Can't wait until it's complete!