This post is sponsored and may contain affiliate links, please read my disclosure policy.
This post is sponsored by my friends at InterDesign! All opinions mine!
Hello! I know you're all in full holiday mode! I have all my shopping done so I just need to wrap all 4,679 of our gifts now! haha! Is there a service where you can have someone come to your home and wrap gifts? Cause I need that. Like now!
Anyway, today I'm back with one of my favorite organizational companies InterDesign getting our coat closet entryway holiday ready! We have a lot of guests in and out of the house during the holiday season so I decided to actually use the coat closet for COATS! Ha! Such a great idea right? It's usually just a mess full of random house hold decor, paper towels, and just extra things that need to be out of the way when friends are over…ha!
With just a few items from InterDesign I was able to transform this area into something functional! Let me give you a small tour of all of it's functional parts!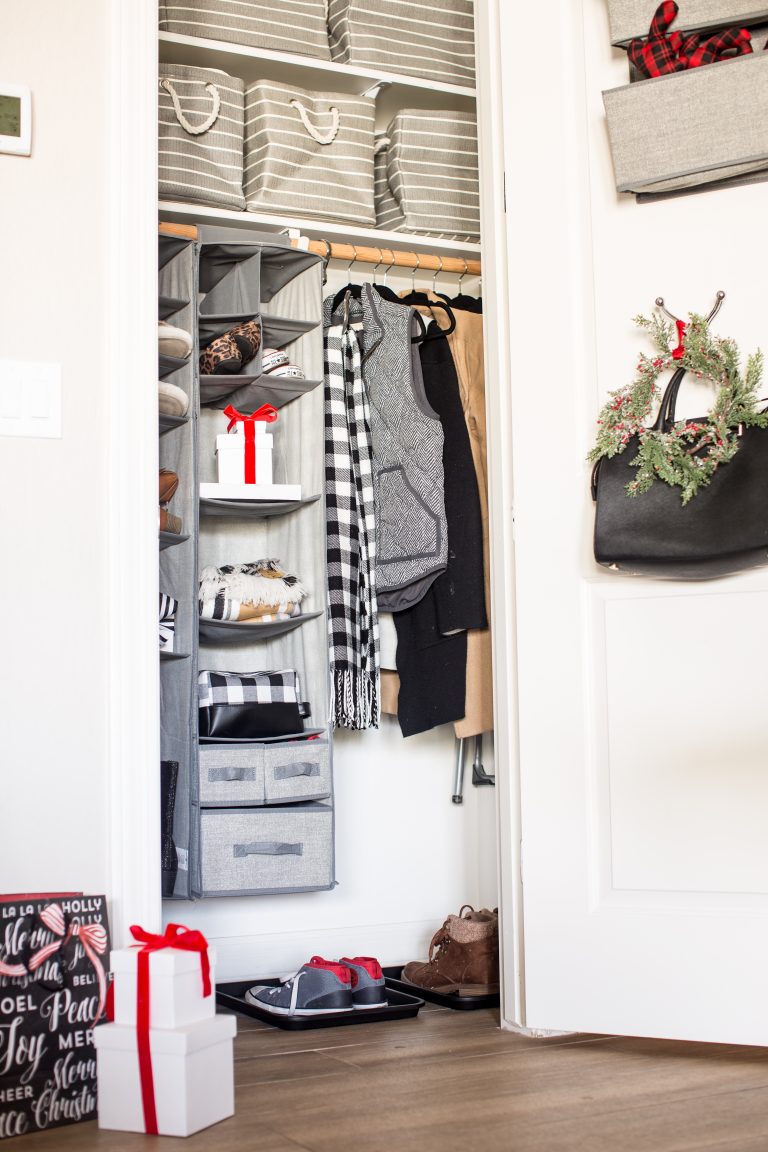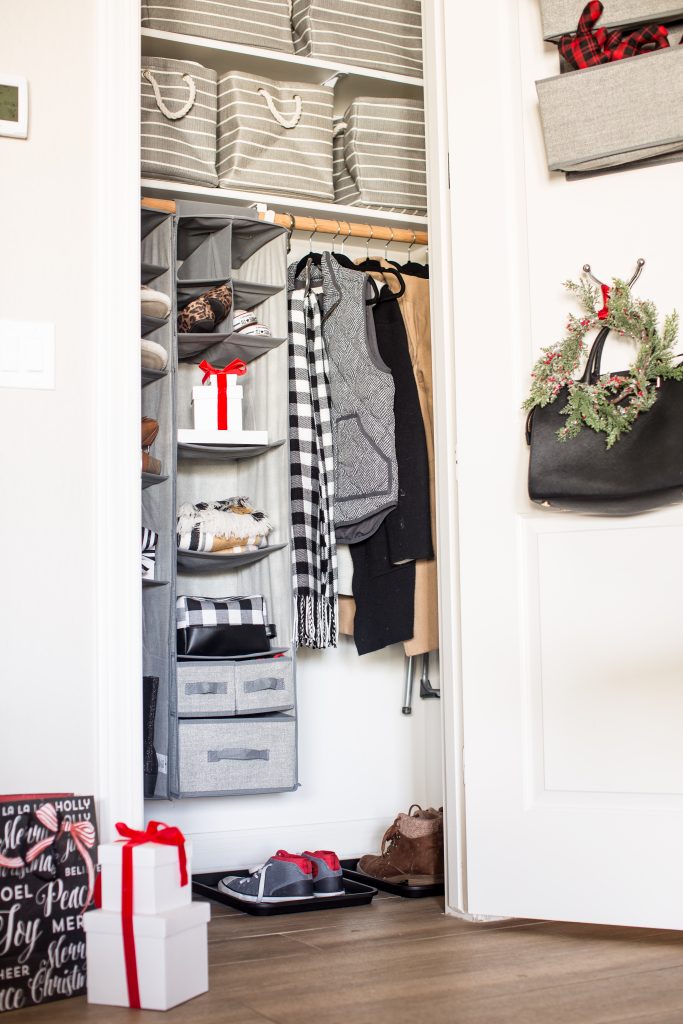 On the door I used a dual hook with some anchor screws to hold purses! With two different hooks it's perfect to pile on the purses.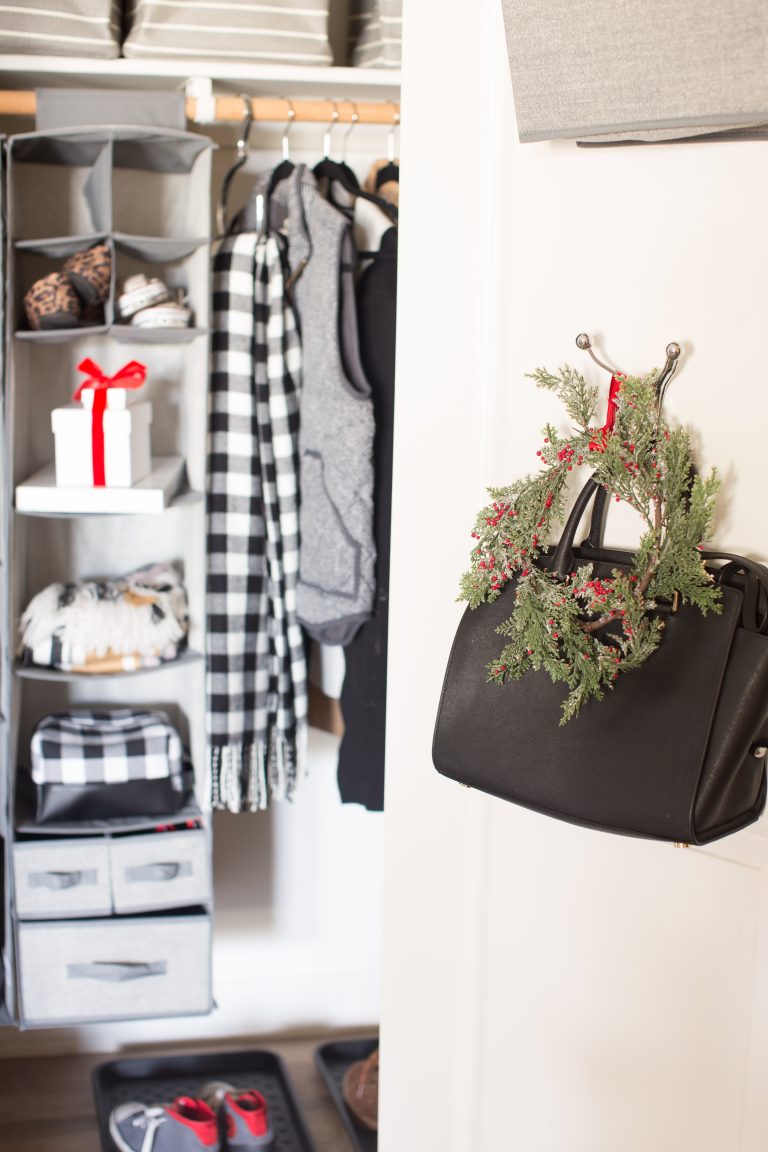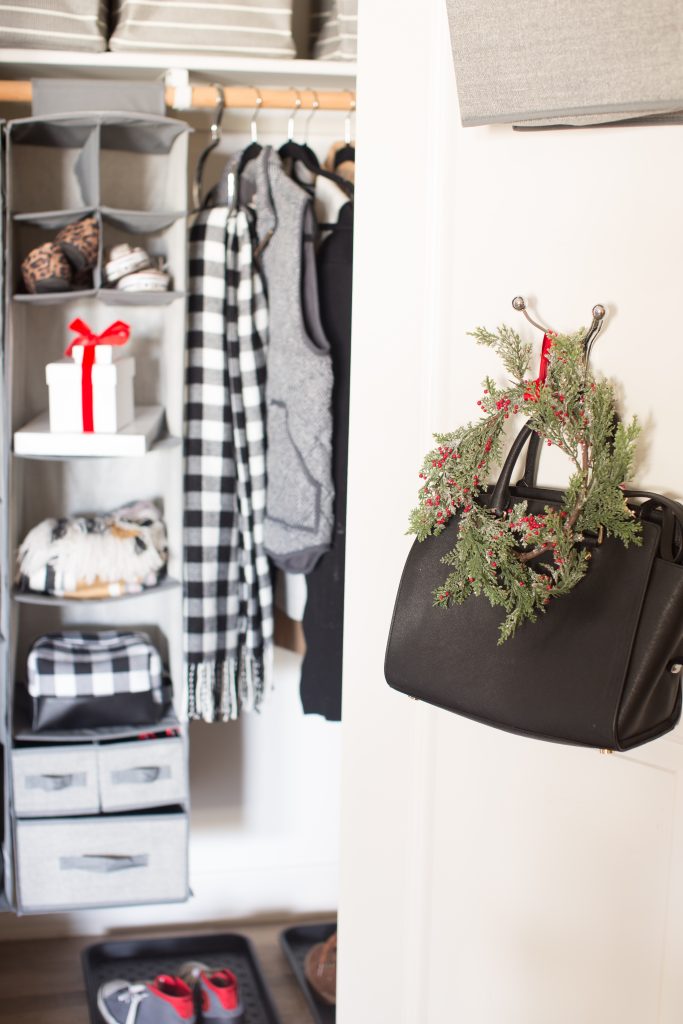 Over the door I used the 3 pocket over the door organizer to help keep any other miscellaneous items that we need to hold for guests!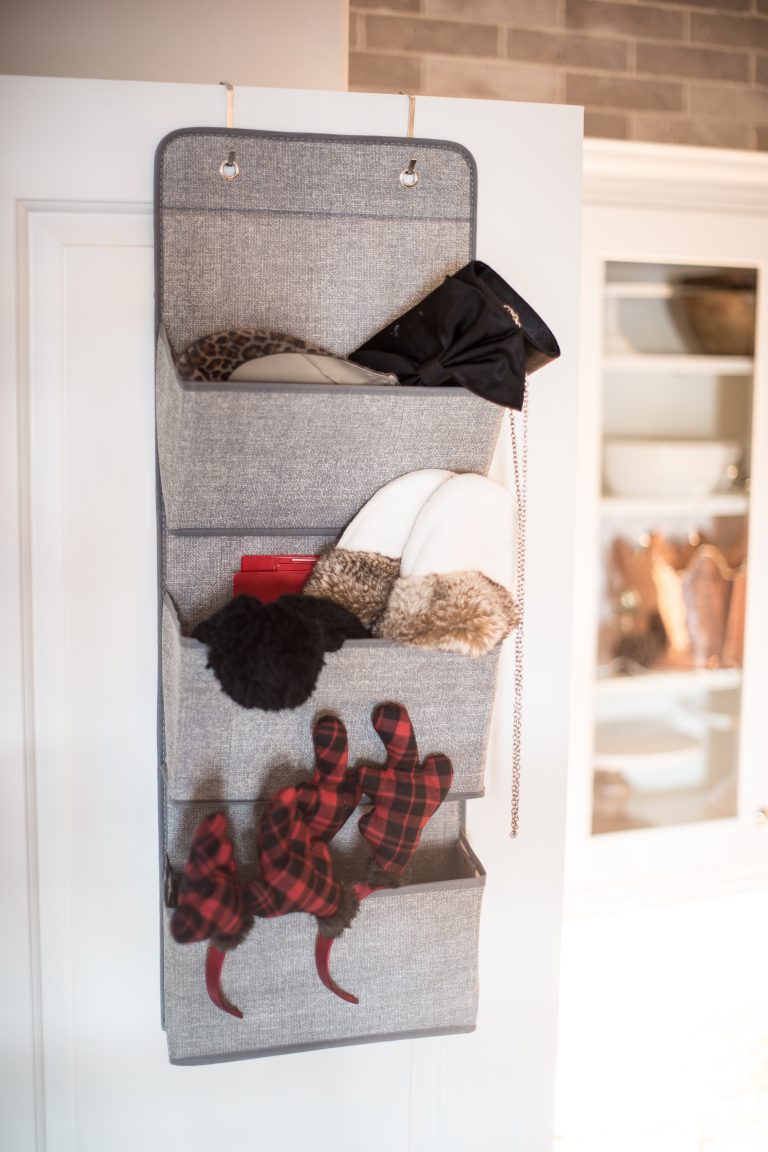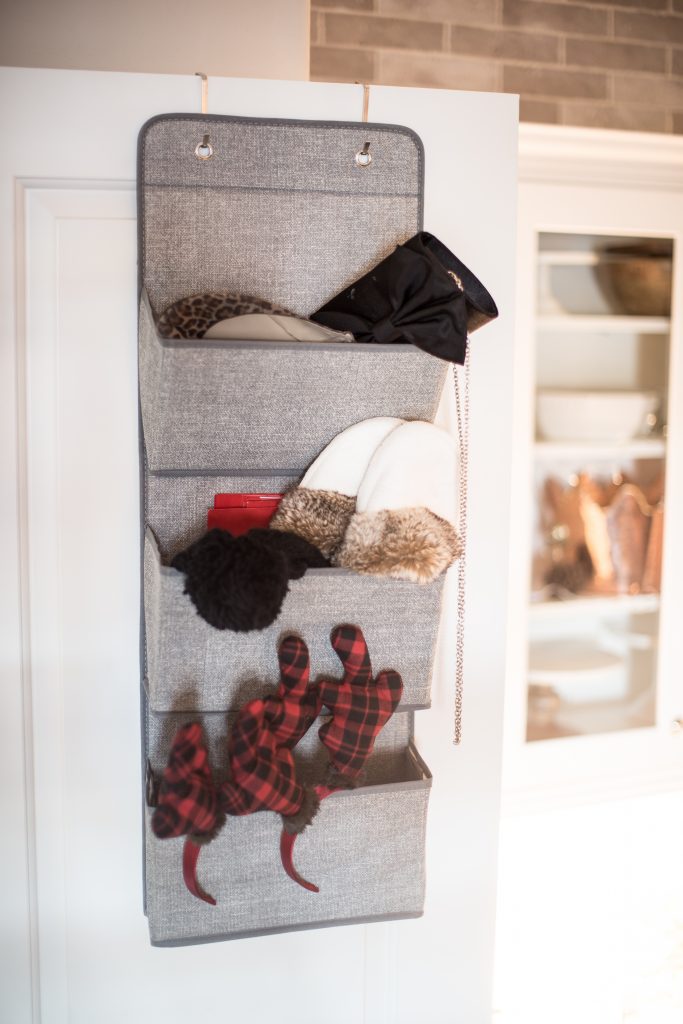 On the back wall of the closet I used the 6 hook storage rack in chrome to hang our step ladder. It's PERFECT! If I end up moving it I still have plenty of room for other items like umbrellas, and small coats. But living in Phoenix means we will probably see more swimsuits and swim bags on this hook more than anything!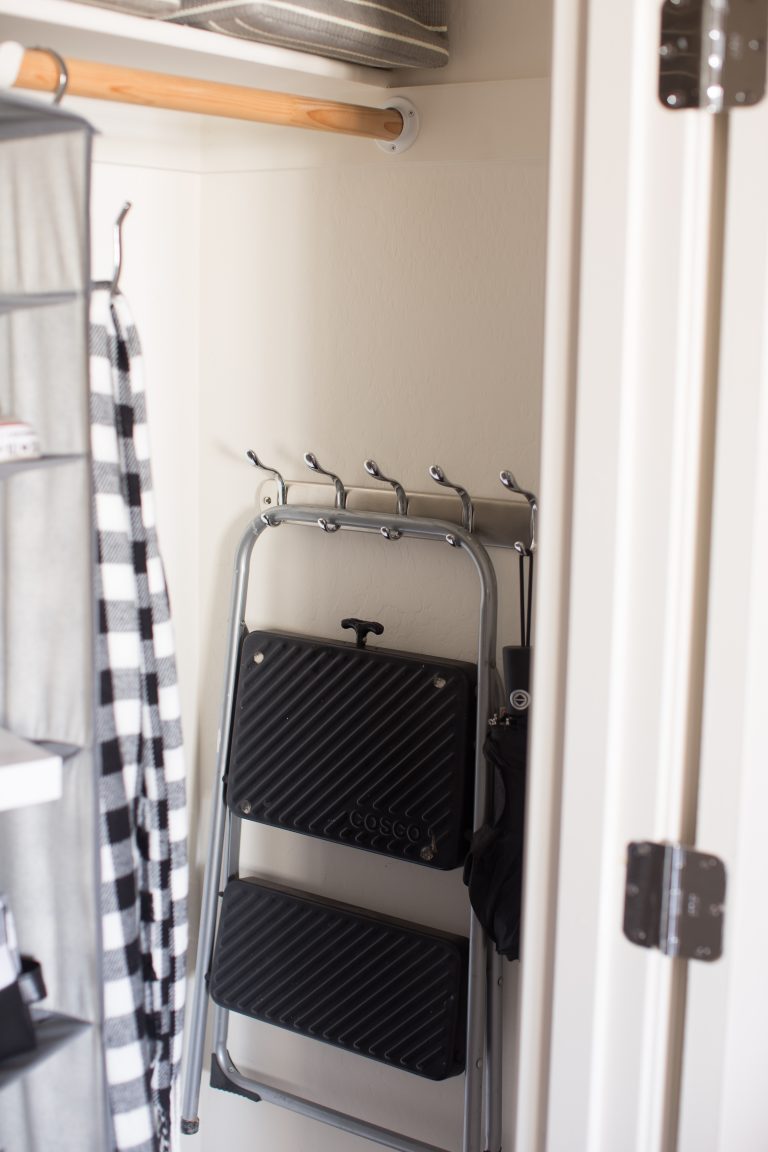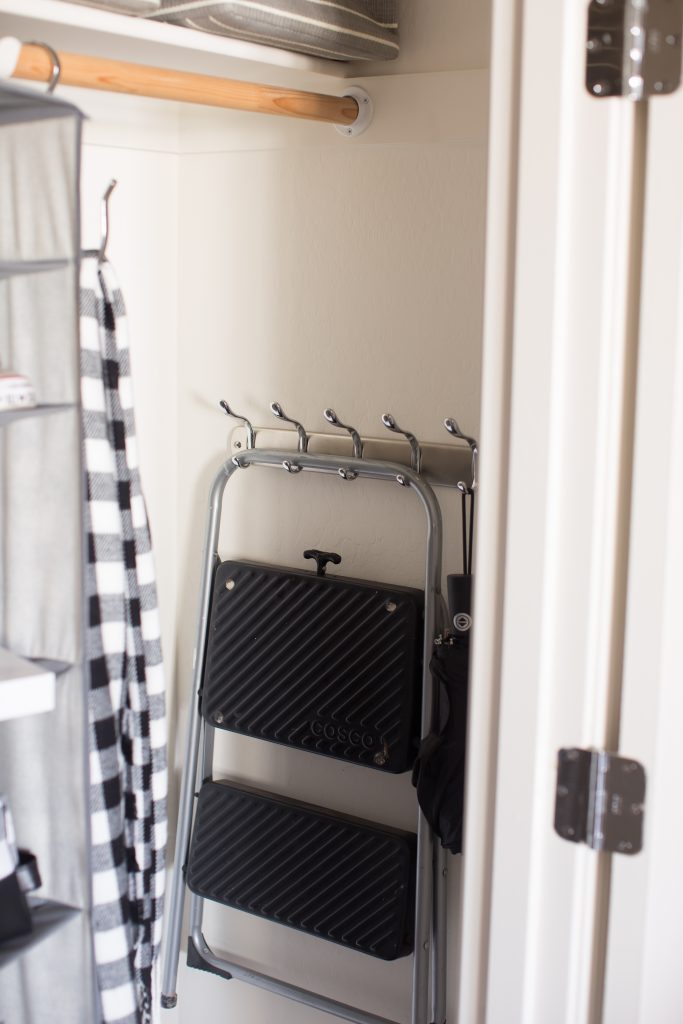 On the opposite side I used another dual hook for the same purpose.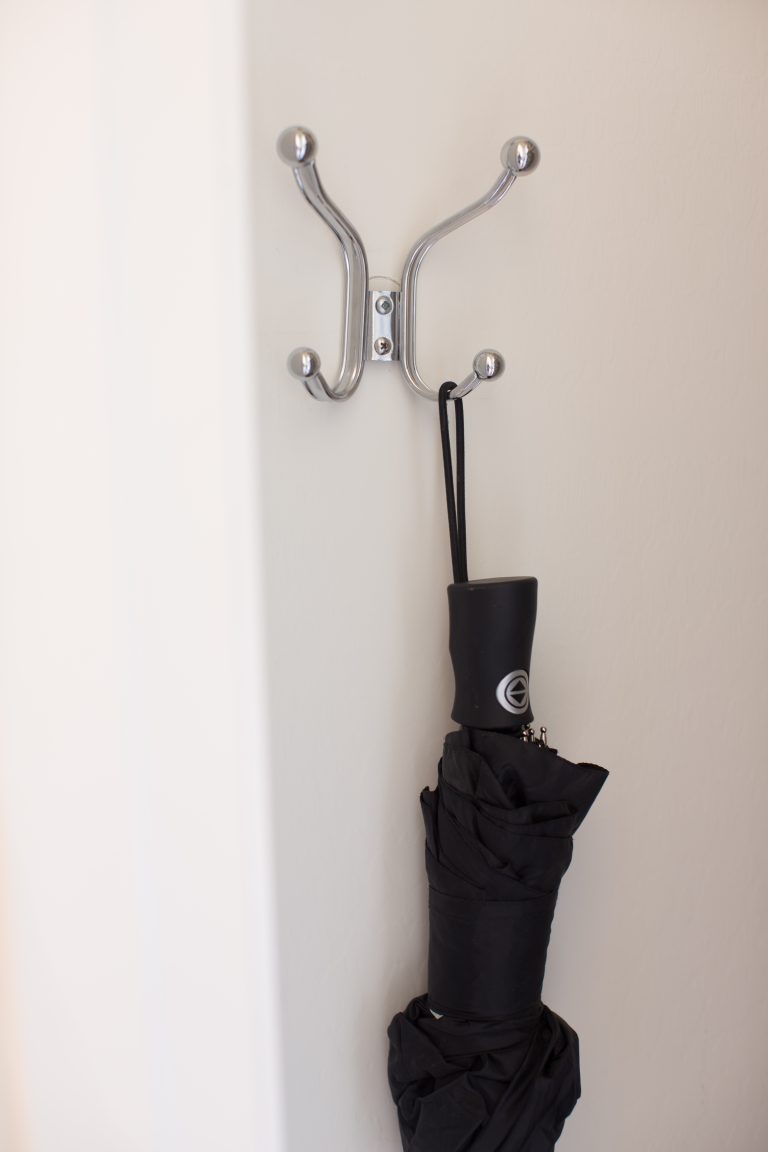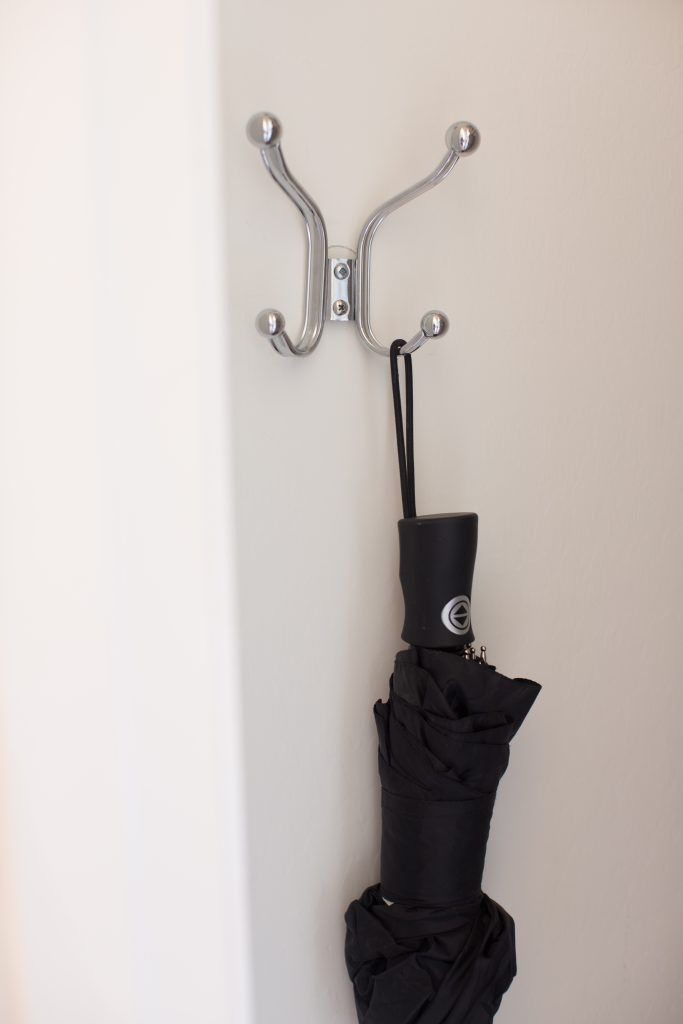 I love the idea of using these kitchen sink spill mats as boot trays! Genius right? Put two of them together to fit about 4 boots. Dust, mud or anything else will be trapped in here instead of on your floors.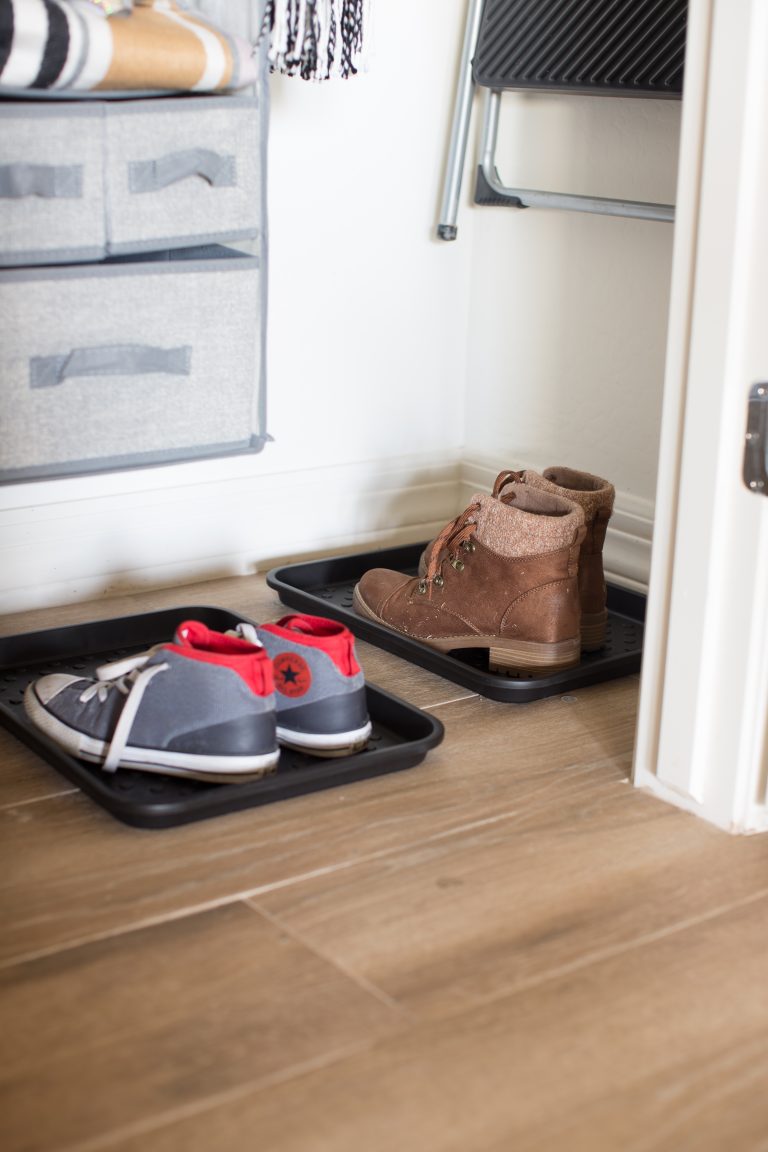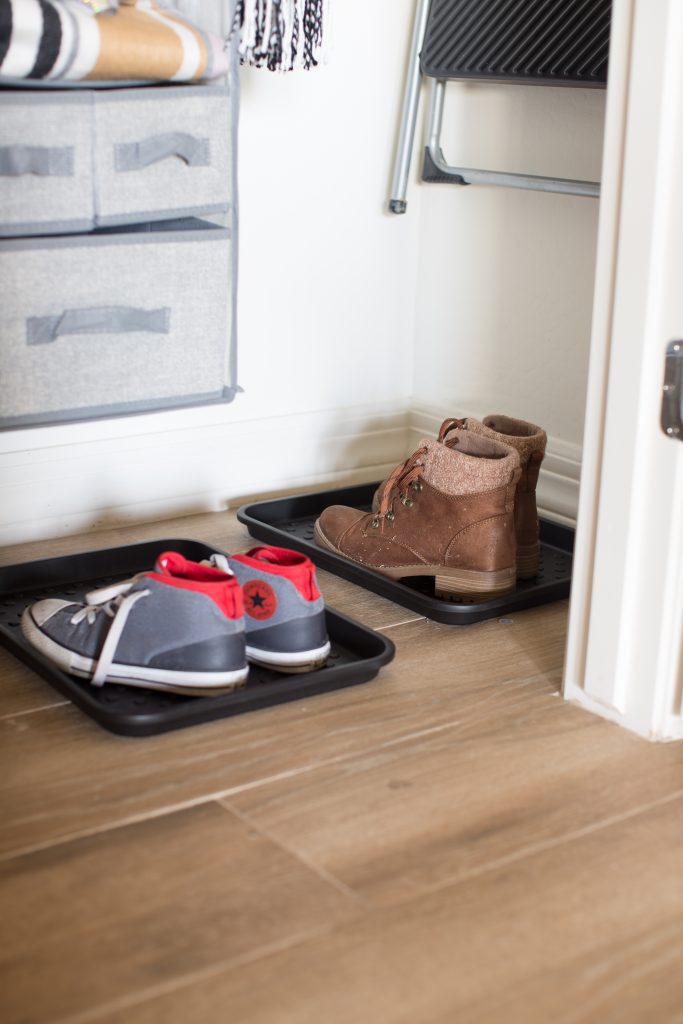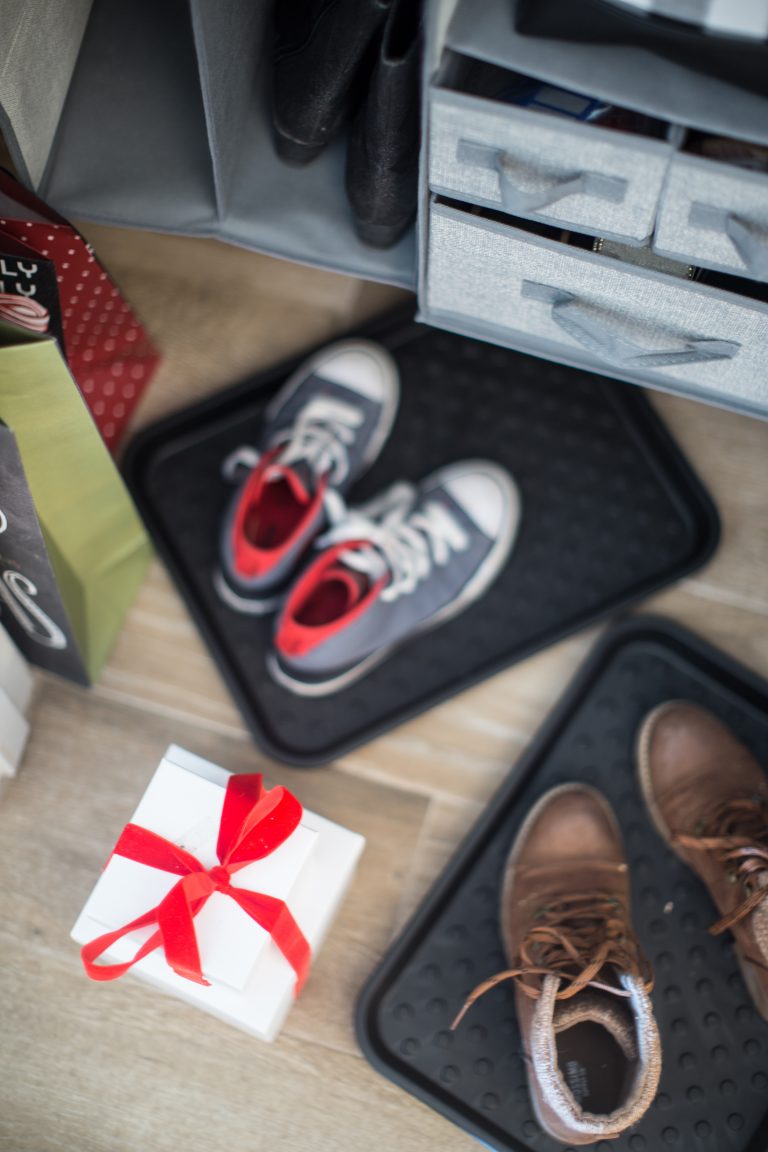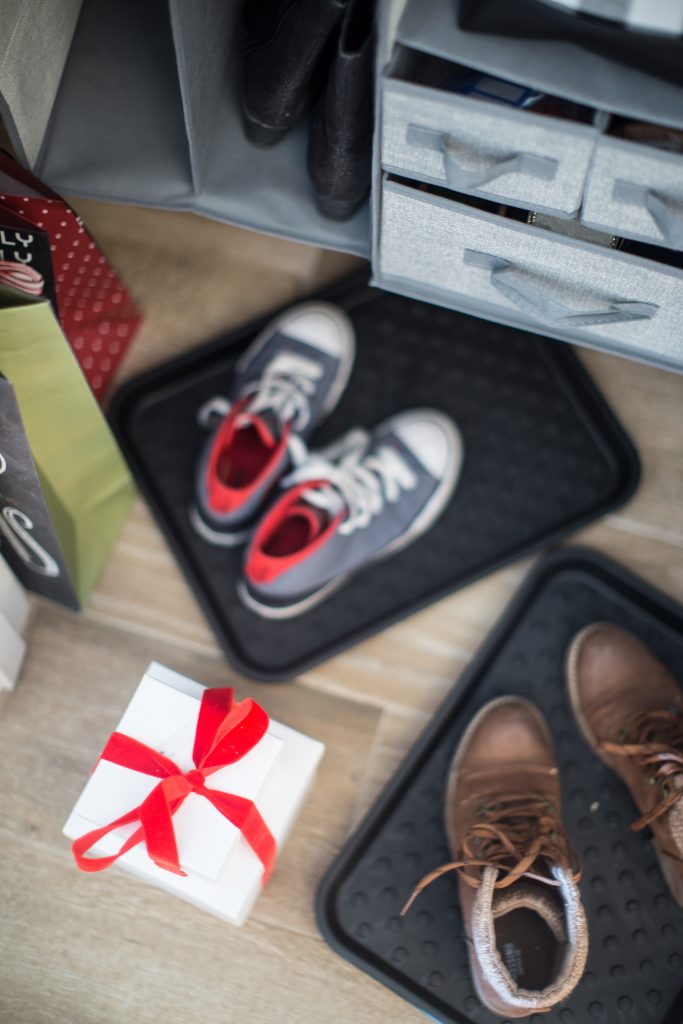 Hanging on the rail are hangers, a scarf hook and two closet organizers that I used to organize the entryway with ease.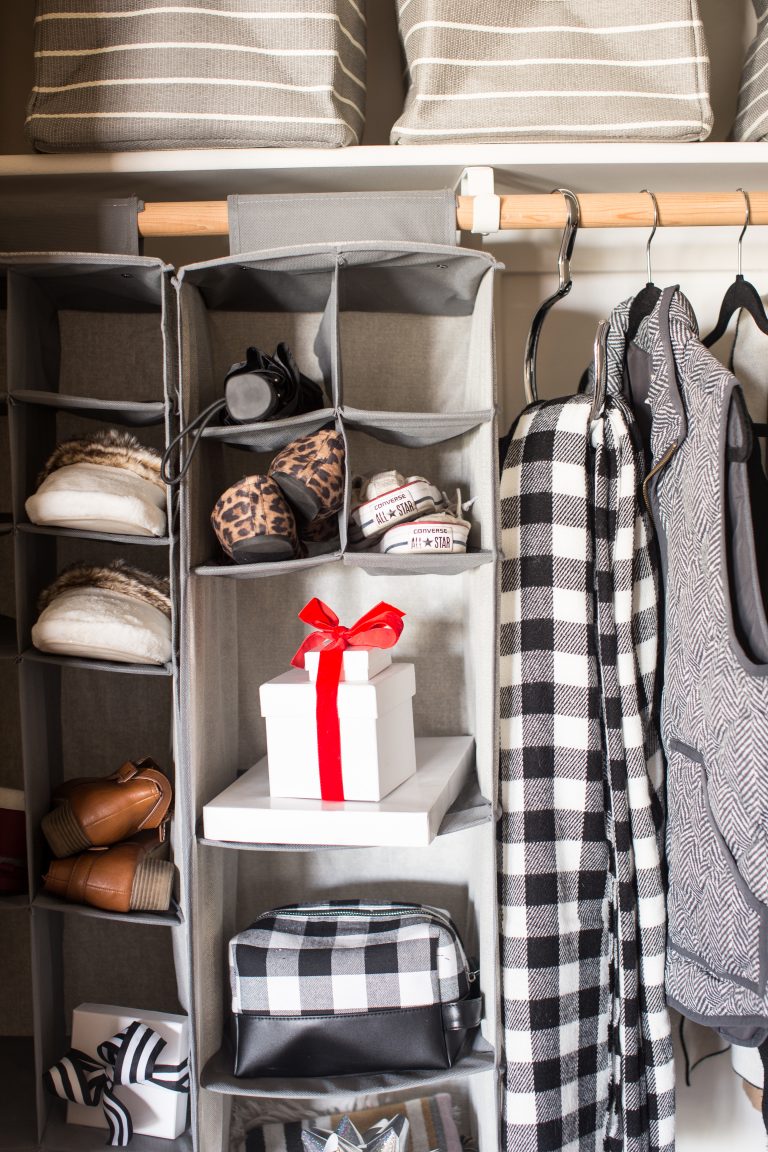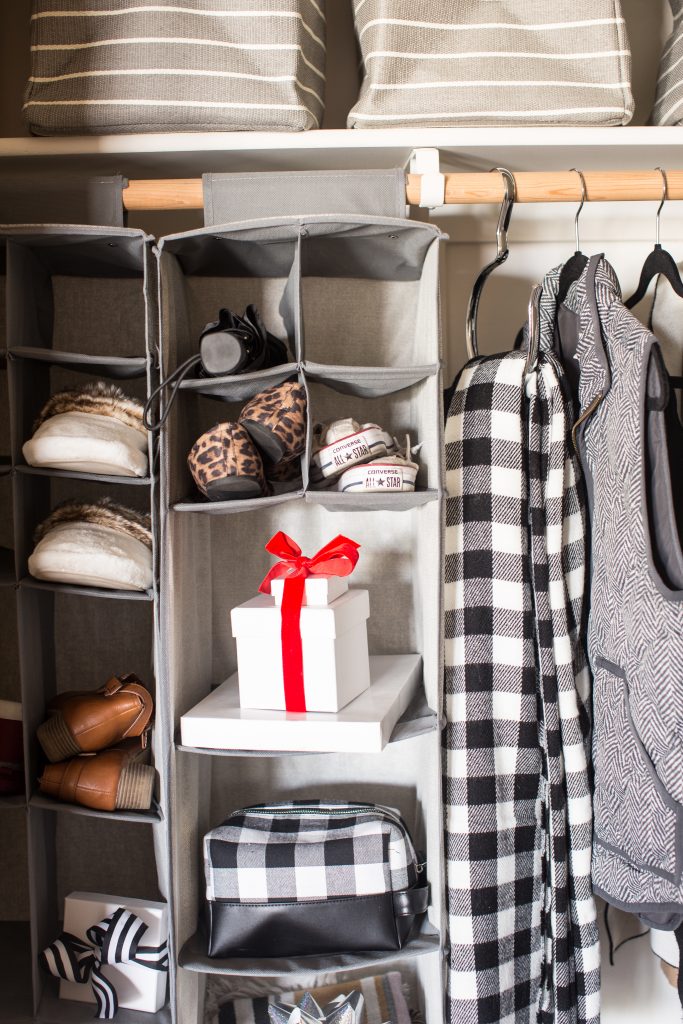 This scarf hook is one of my favorite products. Not only can it hold scarves but purses as well! My girlfriends are always putting their purse right next to the door. So this is the perfect spot for them so they are tucked away! It's heavy duty, shiny ( which I love..ha!) and under $10 bucks! $6.99 to be exact!!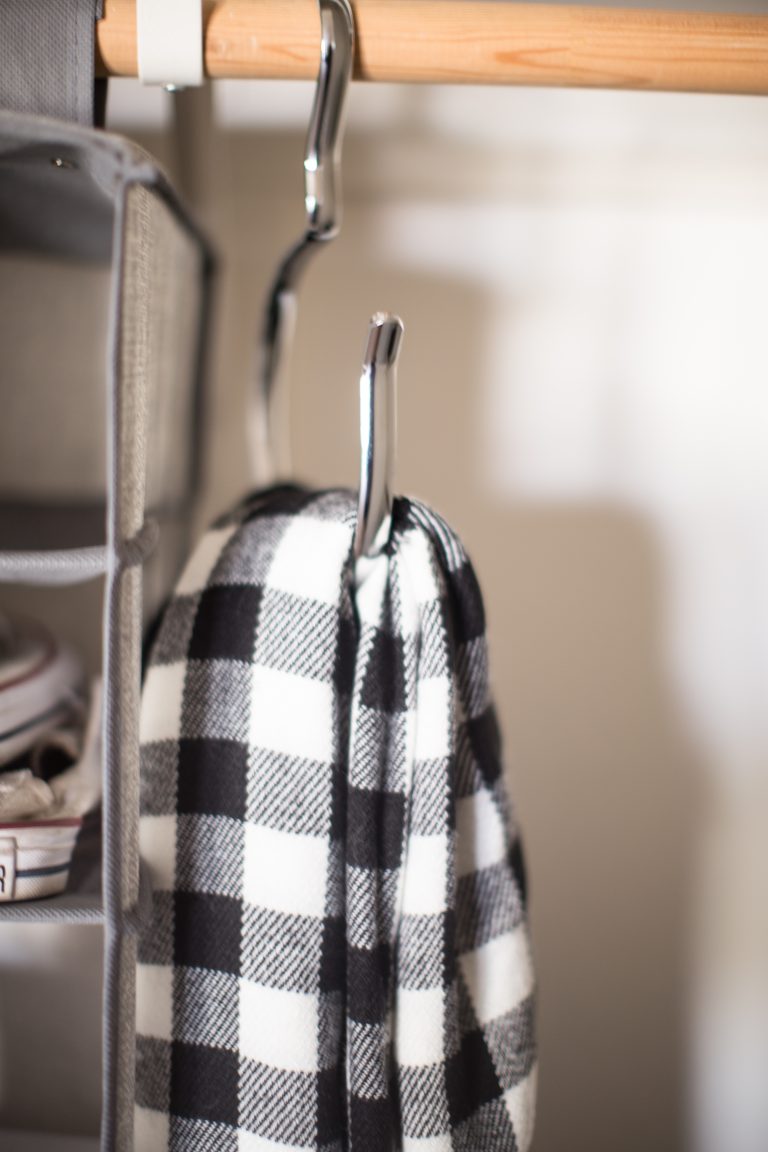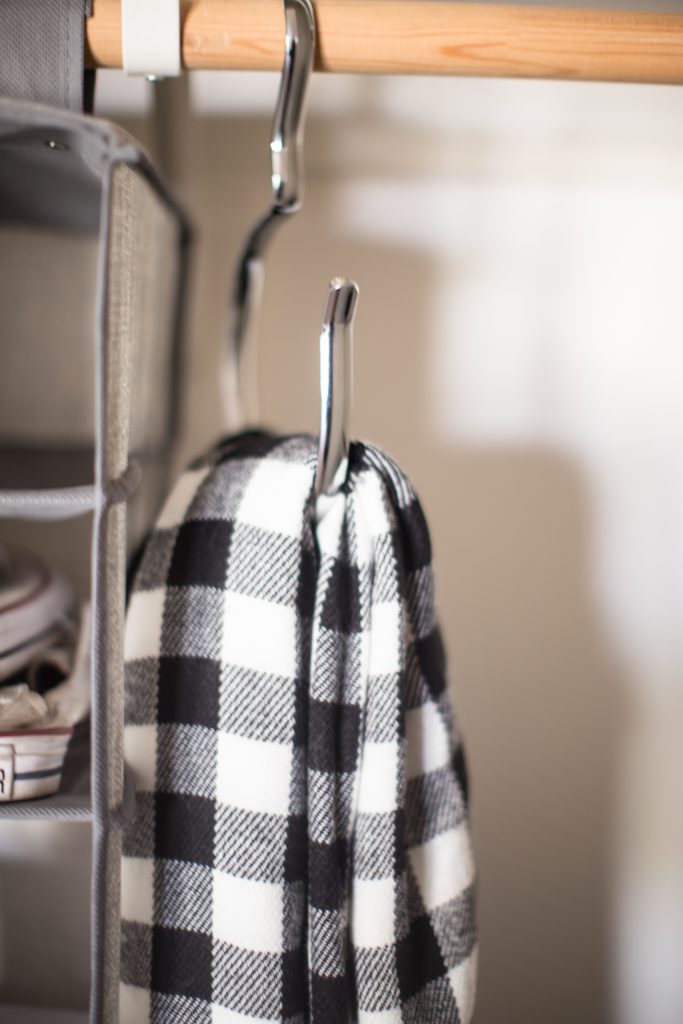 The closet organizer you see to the left are the Aldo fabric hanging closet organizers for shoes, boots, handbags and clutches!

Above I added a shelf for more storage. There is about 4ft of dead space in out closet so I used a shelf and these gray and white striped bins to help us store even more stuff. Seasonal items can eventually go up here. I also keep all the surplus of cleaning supplies, paper towels, and toilet paper! Another great find from InterDesign! They have a few different sizes for any space! Plus I love the pattern! In my space I used the cube and the medium baskets!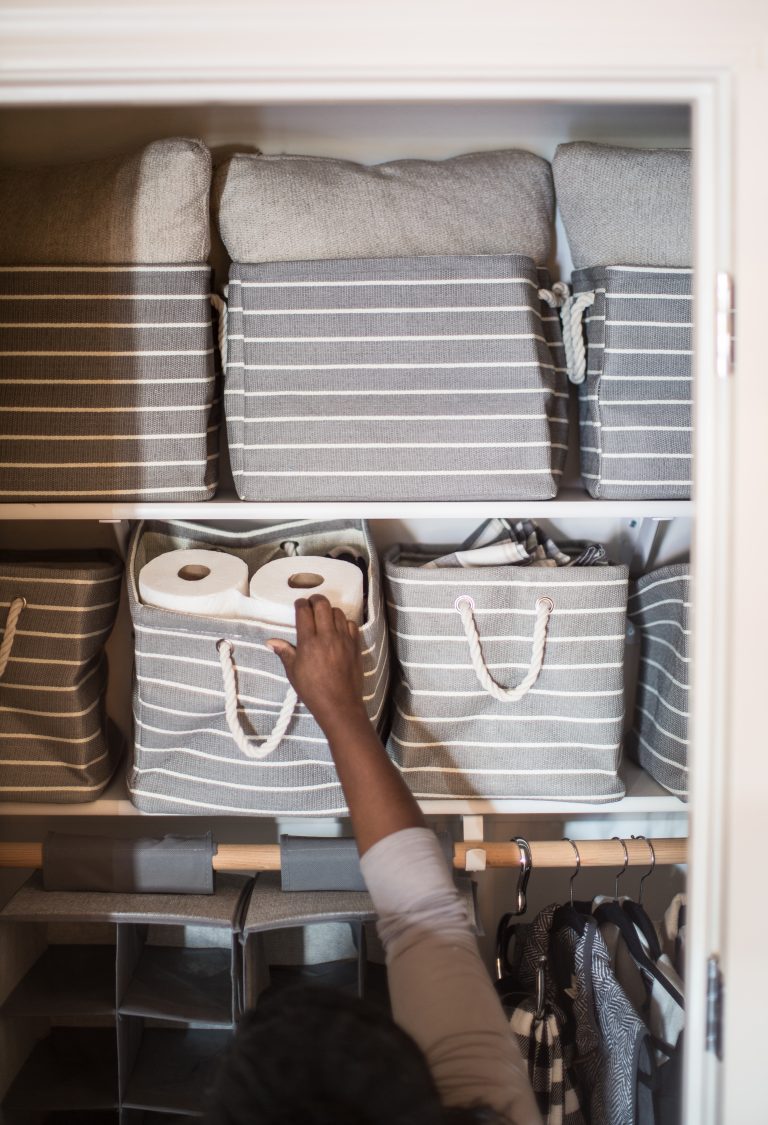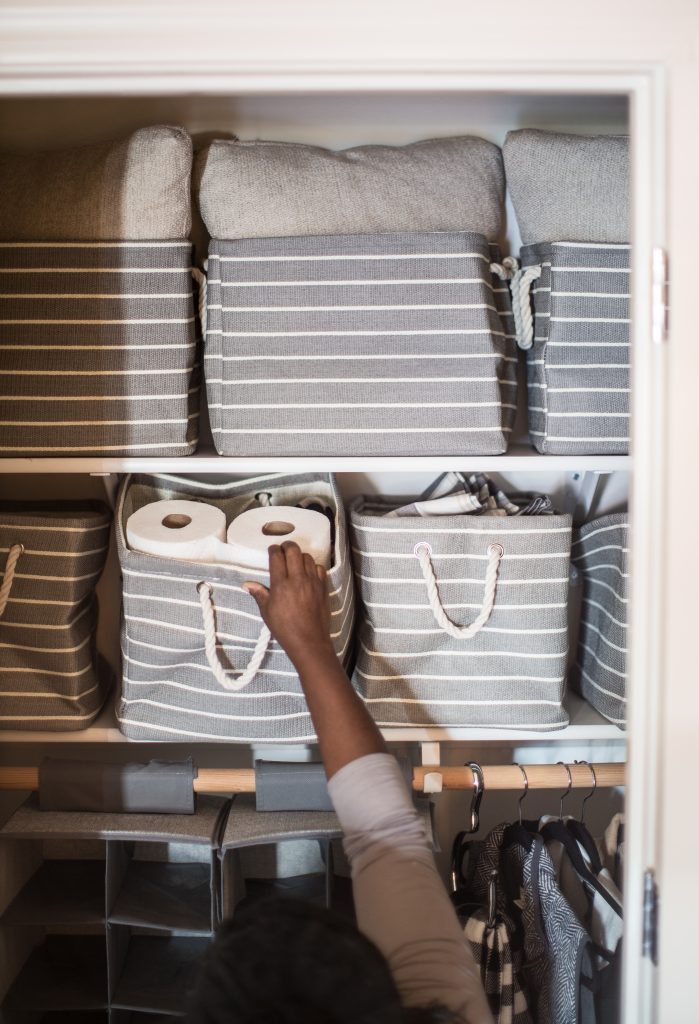 Are you ready to get your entryway a little more organized! Maybe right now or maybe after the new year? Either way I hope I provide just a little inspiration for you to get started!
Love this organization post? Check out my pantry!