The Sweetest Paris Theme Party Ideas
This post is sponsored and may contain affiliate links, please read my disclosure policy.
Last weekend my little girl had a Paris themed birthday party and it was fabulous! I had so much planning this little get together for 8 of her best friends. I knew I wanted to keep it pretty small, so at this age most of the girls were dropped off and picked up by their parents later. That helped so much because things can get a little crowded in our home when you add parents plus siblings :0)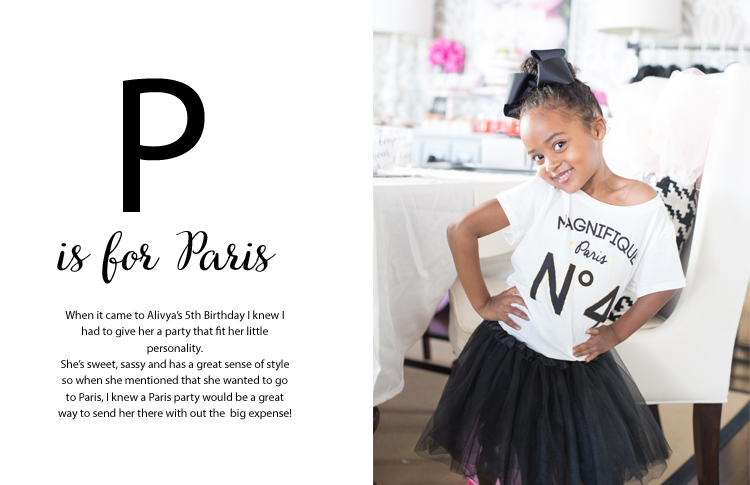 If you're thinking about throwing your own little girl a Paris theme party then I have some great ideas for you to steal! Here's a list of everything you'll need and think about before you throw your own party.
Paris Birthday Party Theme Ideas for a Fabulous Bash!
What to Wear to a Paris Theme Birthday Party
Table Setting and Decor for a Perfect Paris Party Theme
Party Favors for Paris Party
French Party Activity
Paris Party Theme Food and Snacks
What should you wear to a Paris themed party?
When deciding what to put on Alivya for her birthday party, I knew I wanted something classy and feminine! I couldn't think of anything more fitting than a tutu!
A tutu is THE perfect start to a great outfit! I paired it with a white Chanel type shirt to finish it off. A cute pair of ballet flats will also look super cute. A big cute bow on top definitely is we we!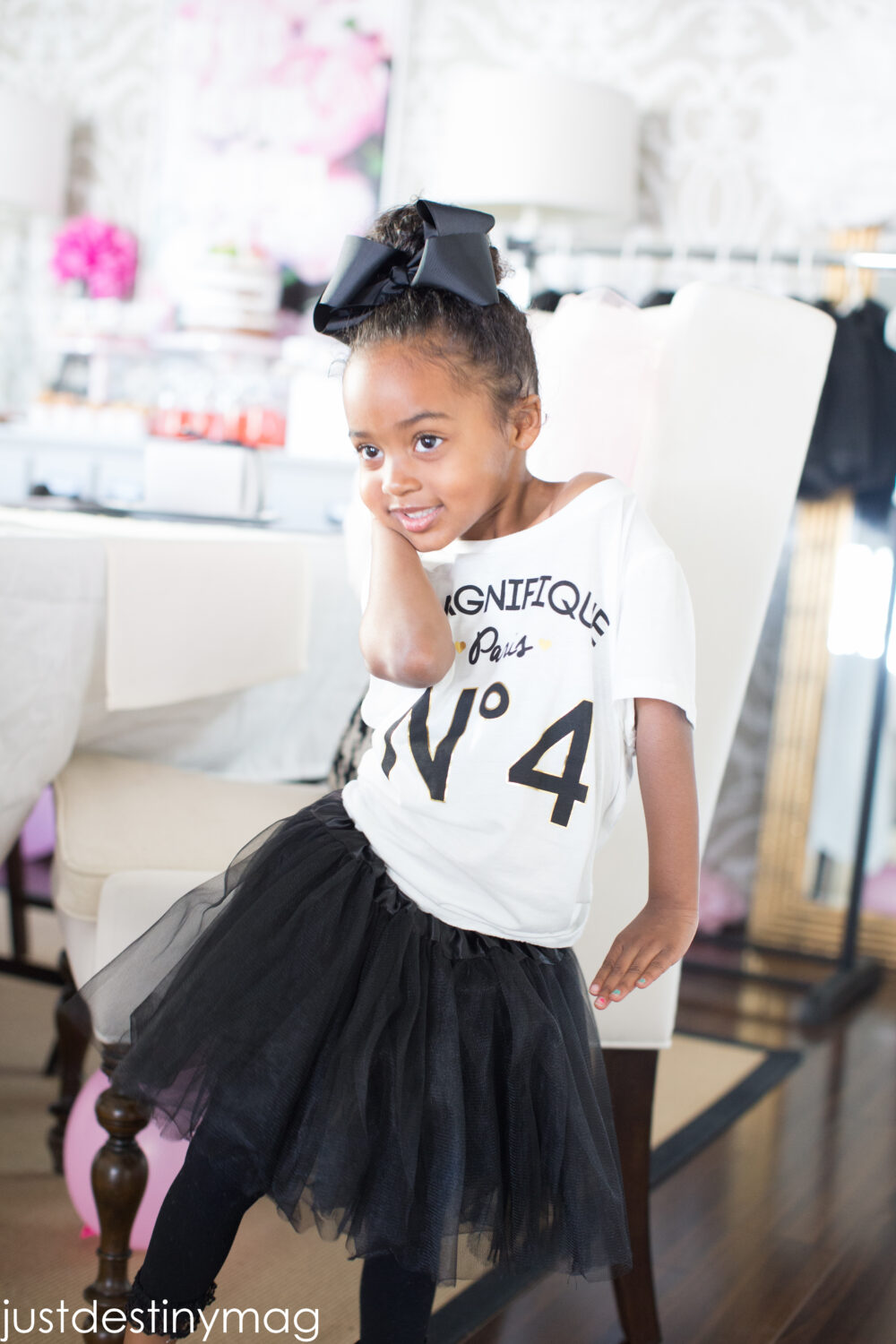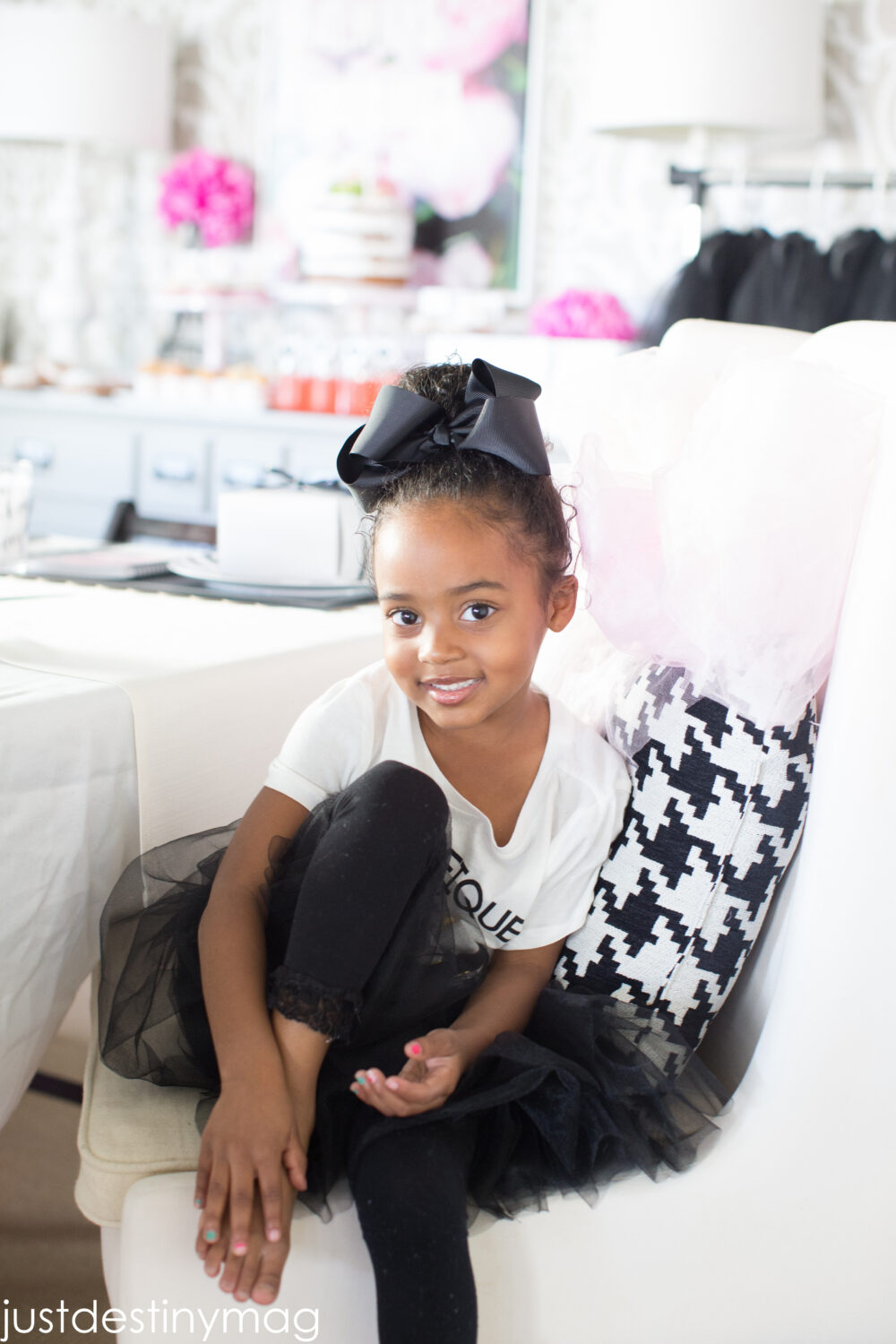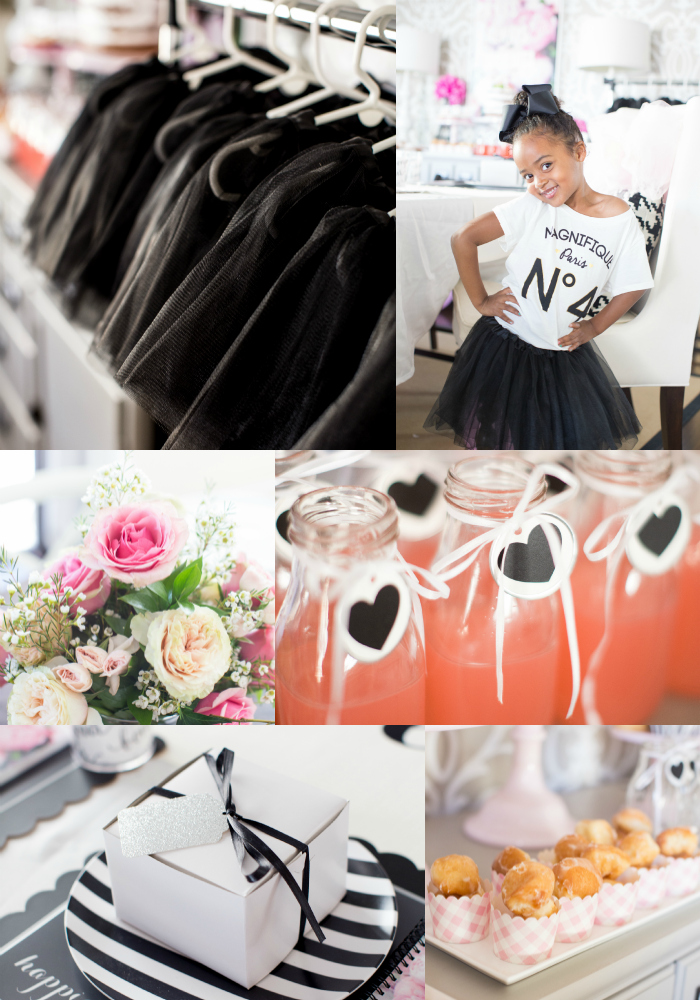 Paris Themed Table Setting and Decor for your Party
I set up the dessert table in our living room because I thought our wallpaper would make a great backdrop for all of the Paris themed party decor.
My inspiration came from a photo of pink peonies and I went from there. I blew up a large photo on Shutterfly and had it printed on a framed canvas in a 24×36. I added "Paris is Always a Good Idea" quote using PicMonkey before I uploaded it to Shutterfly. It also can double a Paris room decor after the party!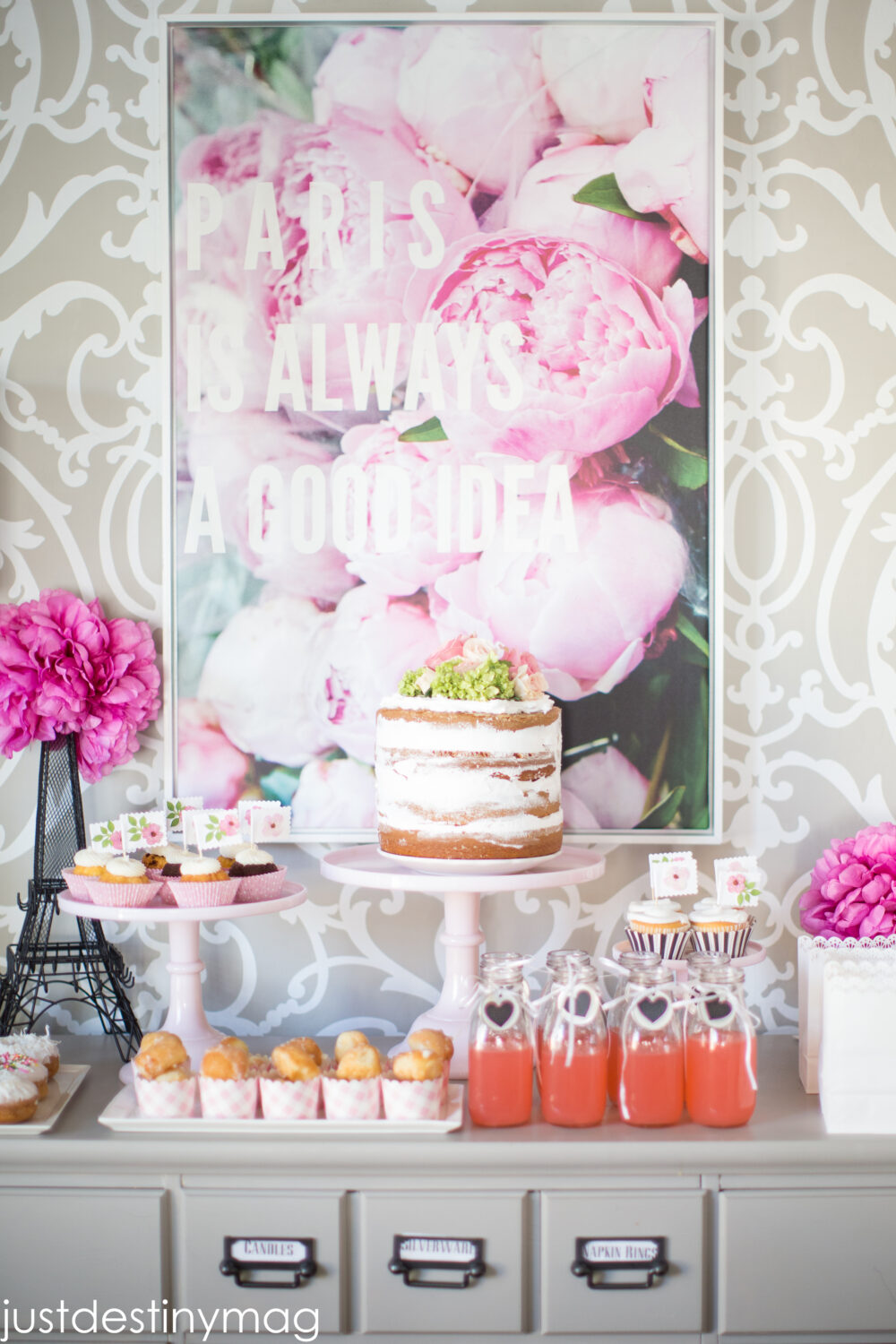 For the table I went all out with a table runner, plates, placemats, notebooks and cups which I actually made on Shutterfly. But I rounded up a few look a likes so you can get the same look!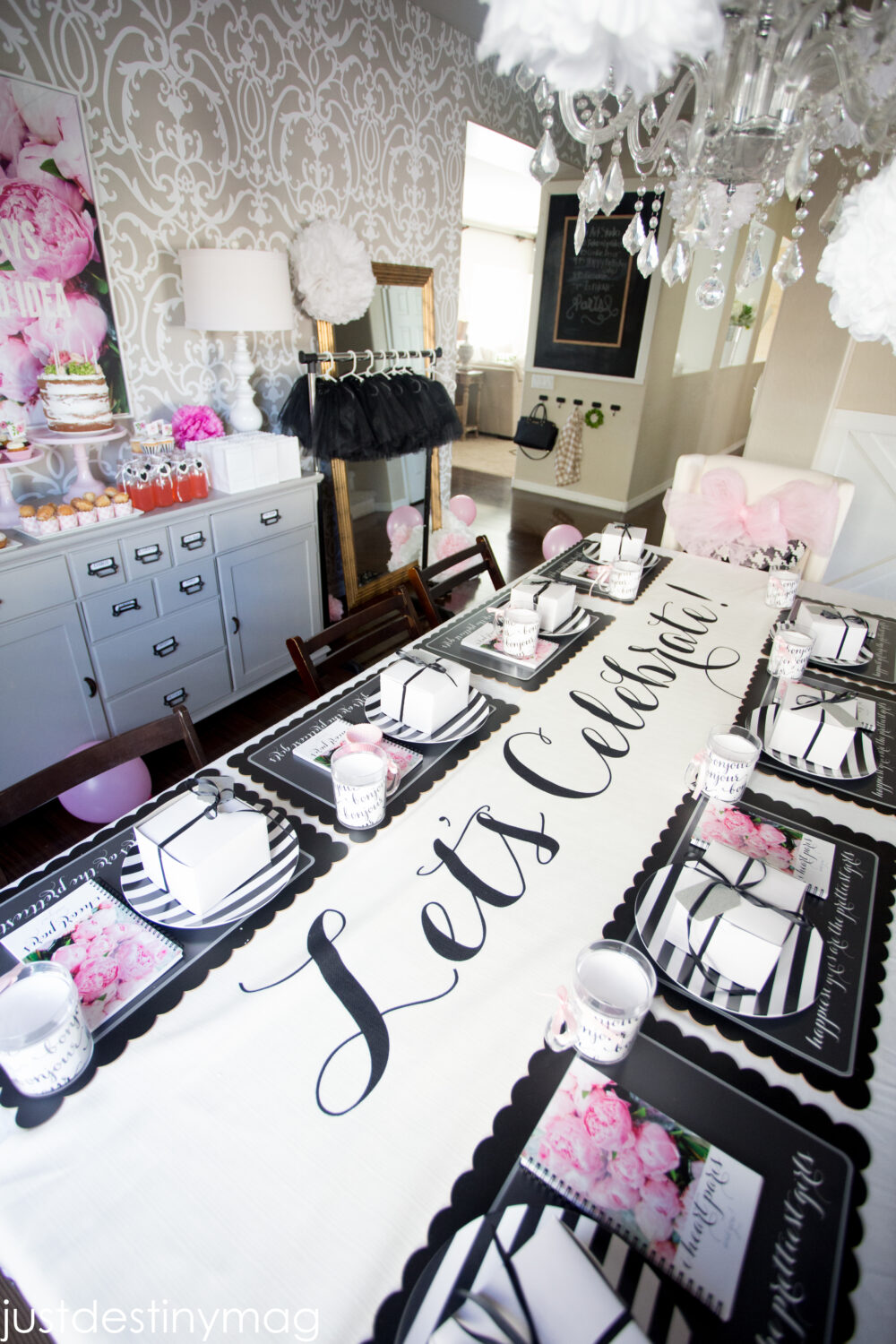 Let's Celebrate Table Runner// I Heart Paris Notebook// Bonjour Mugs//White Party Box//Black and White Stripe Plates//Scallop Placemats
Party Favors for a Paris Theme Party
For party favors we sent each girl home with her own fluffy tutu! They ended up being super affordable and I wanted something that was soft and something that flowed. Nothing to stiff or scratchy.
For only 3.39 plus a discount code I thought they were a steal! When they arrived I was SO happy!!! Perfect tutus for all the girls to dress up in and take home later.
They also got to put on a little lip gloss:0)
On each table setting I had a box full of goodies and a notebook that I made using Shutterfly! You can download the peonie picture here! All I did was simply upload it to Shutterfly and added it to the notebook. I also used the Carolyna for the font. Ohhh that font is one of my favorites!
Each cake box included a charm, pen, lip gloss and a pack of gum balls. More on that here.
French Party Ideas Activity: Art Studio
For our activities, I set up a little art studio outdoors on the grass. Each girl got a canvas and painted a picture using different shades of pink. I thought that would be a great idea because I knew they would mix them:0) Plus they didn't need to rinse their brushes.
The girls also decorate their own sugar cookies. They each got a cup of sprinkles and a dollop of frosting and decorated to their hearts desire. I admit that they were mostly interested in the frosting:0)

Delicious Drink, Foods and Snacks for your Paris Party
I put out a nice spread of desserts for the girls that included a huge naked birthday cake, nothing bundt cake bundtinis, cupcakes and donuts! They got to sample as much or as little as they wanted. Reggie was the only boy allowed at the party per Livy girls request and he said "Girls and their desserts. I guess it starts this young" Haa.YEP! It sure does.
The girls also got a chance to hop on the karaoke machine and sing some Kid Bop songs:0) It was so cute to see them dance and have so much fun! But the show stopper was when they all started singing, Let it Go! I'm pretty sure we have some little performers in our group! 
I think they all had a great time! I can't believe my little girl is growing up so fast!