This post is sponsored and may contain affiliate links, please read my disclosure policy.
Decorating the fall mantel today! I'm super excited to finally be able to decorate a MANTEL/MANTLE? Even though the fireplace is not completely finished I did manage to get the mantel UP and it's making me smile.! I PROMISE to show you the entire thing SOON my dears! But it's very much like me to get sidetracked!:0)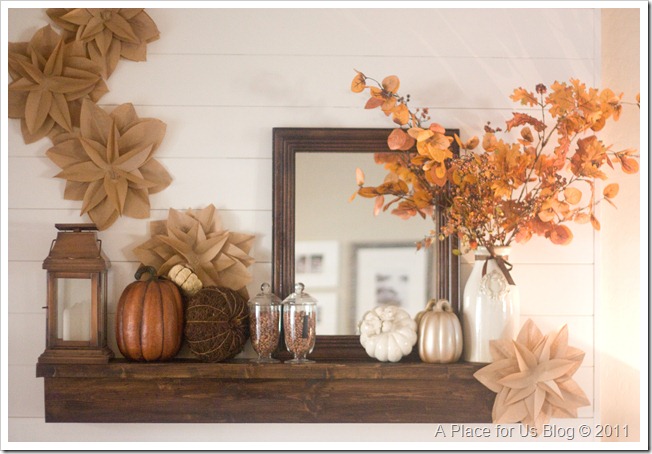 I kept things super simple. Used my collection of pumpkins from last year…most I got right before Thanksgiving on clearance:0) You know that trick don't cha???
Vase full of fall foliage from Joann's and a Goodwill vase I got for 2.00
Assorted Pumpkins and pantry beans….
Brown Paper Flowers….Tutorial Next week! You'll be making these in your sleep:0)
Hope you join me and share you fall mantel too!!! Happy Friday!