10 Things you should know about the Carnival Magic 7 Day Cruise
This post is sponsored and may contain affiliate links, please read my disclosure policy.
Take a look at 10 Things you need to know about the Carnival Magic 7 day Cruise to the Caribbean! Just Destiny gives her insight on her first family cruise on the Carnival Magic and offers tips that she learned along the way!
Is August really about to end?
WOW summer has flown by. I had all kinds of activities planned for the kids and I. Even though we did a handful of them, it seems like we are just running out of time. I guess that's ok since summer for taking it easy:0) . My kids are started a new school this year which gives the girl who stayed in the same school K-8th so much anxiety! I'm sure they'll be fine but it's still so crazy to think that we'll need to start new friendships, carpool groups and all those other school related activities!
I am happy to say that we were able to get away this summer on a cruise before any of that hit. Last year around this time we made plans to join my cousin Jessica and her fiance on the Carnival Magic 7 day cruise. They would be getting married on one of the stops, St. Thomas and we would be stoping at one of our other favorite destinations, Puerto Rico! It did take some convincing to get my hubby to go along with the plan. He's never been a big fan of cruising on big bodies of water for long periods of time. To tell you the truth the idea scared me a bit too. But I'm happy to say the cruise was one of the best family vacations we've had and we definitely want to go again! If you're wondering what to expect on your first cruise I've put together some tips and just general knowledge that you may want to know before you press BOOK!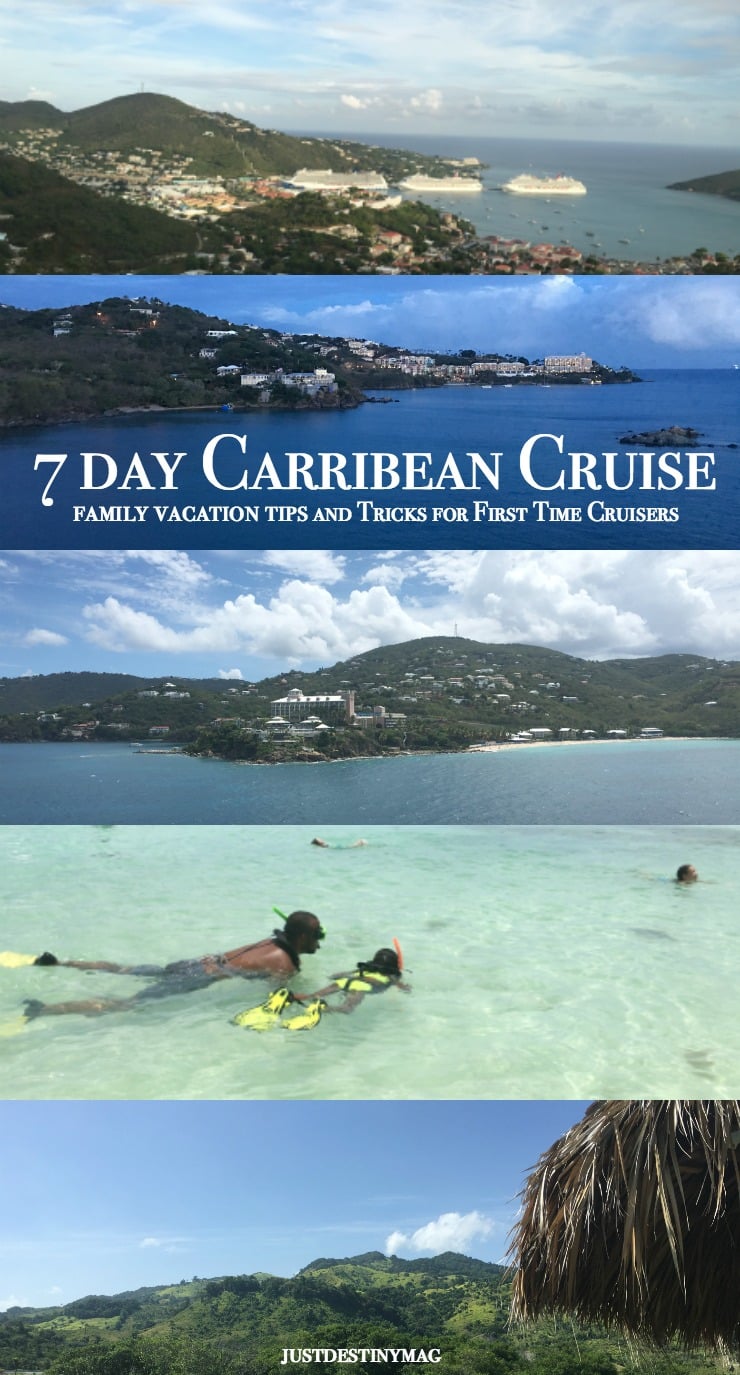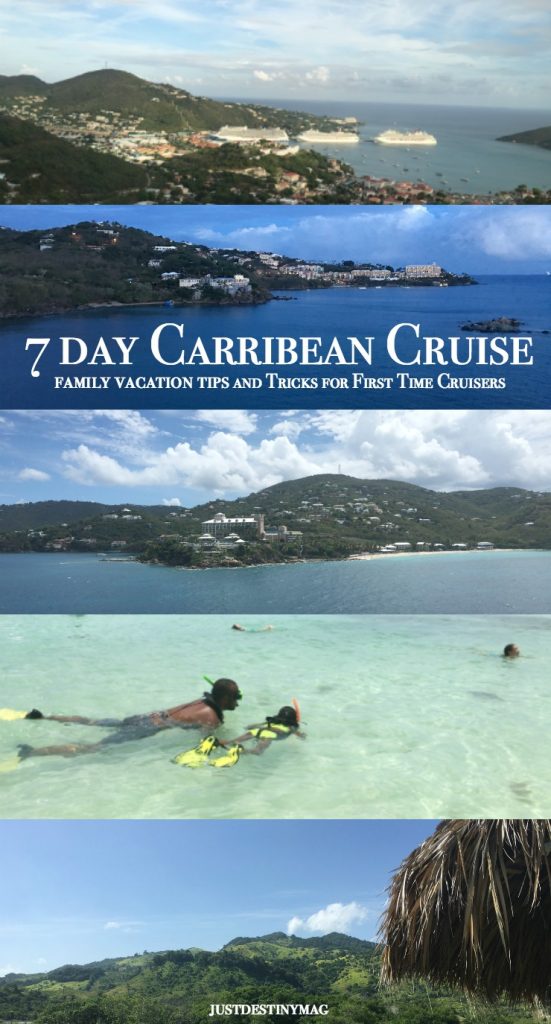 Get your Passports
---
I'm not sure who told us we didn't need them, but you do. When ever we got off the boat and even as we were embarking they asked to see them. I'm sure some other form of identification is fine, but it seems like passports are the easiest way to get through the lines with no issues. It only took about 2 weeks to get our passports in the mail and they came in plenty of time before we left for the trip. I think we filled out the paperwork in the middle of May. We were going to expedite them, but that charge was astronomical. I'm happy we skipped the extra charges. But just be on the safe side you should get them well before your trip!
Upgrade to Priority
---
On the excursion page you will find and option to purchase Faster to the Fun. It's an upgrade for each room (around $50 per room) so that you get express boarding, first to your rooms, and priority when it comes to getting your luggage. We were traveling with young kids so this would've been a great option for us. BUT we waited to long and missed out! Next time we will get this.
Plan your Stops
---
The ship has a ton of excursions to choose from for each stop. You can book these as soon as you book your trip or you can book them while you are on the boat, from your TV! That was pretty cool. Just remember the most popular one sell out quickly. We only did one excursion at Grand Turks because we had the wedding in St. Thomas, Puerto Rico we already knew what we wanted to do and then the D.R had an great place right off the boat just for Carnival cruisers. You can see what we did at each stop, below.
Dominican Republic-Our first stop was the Dominican and it was one of my favorites. Just off the boat is a mini destination just for Carnival guests called Amber Cove. It has a large pool, shopping and fun stuff like zip lining. We looked at the excursions but decided on this free option instead. It was SO fun. We spent most of the day out here just hanging out. Oh and you better believe we zip-lined our buts off!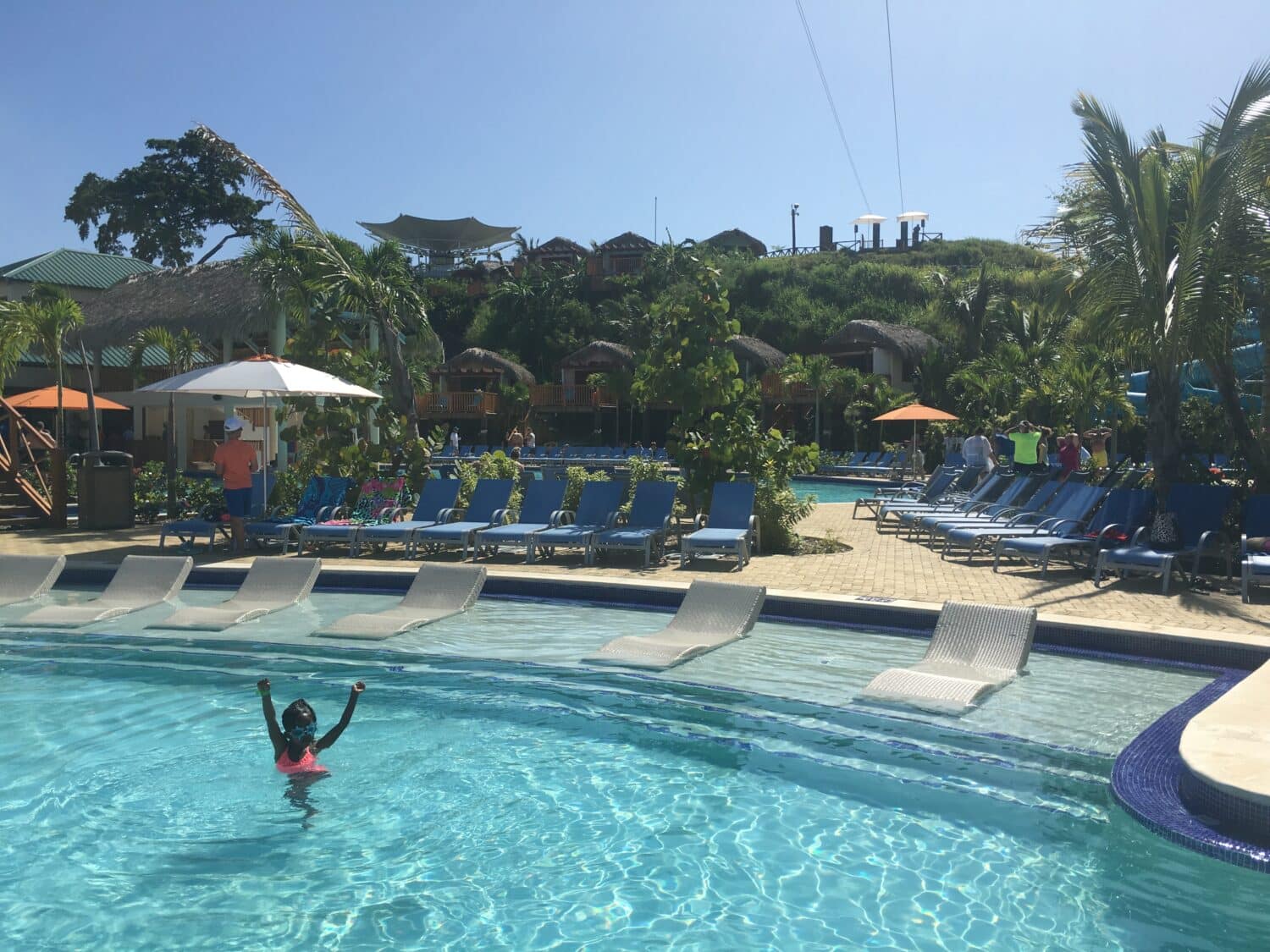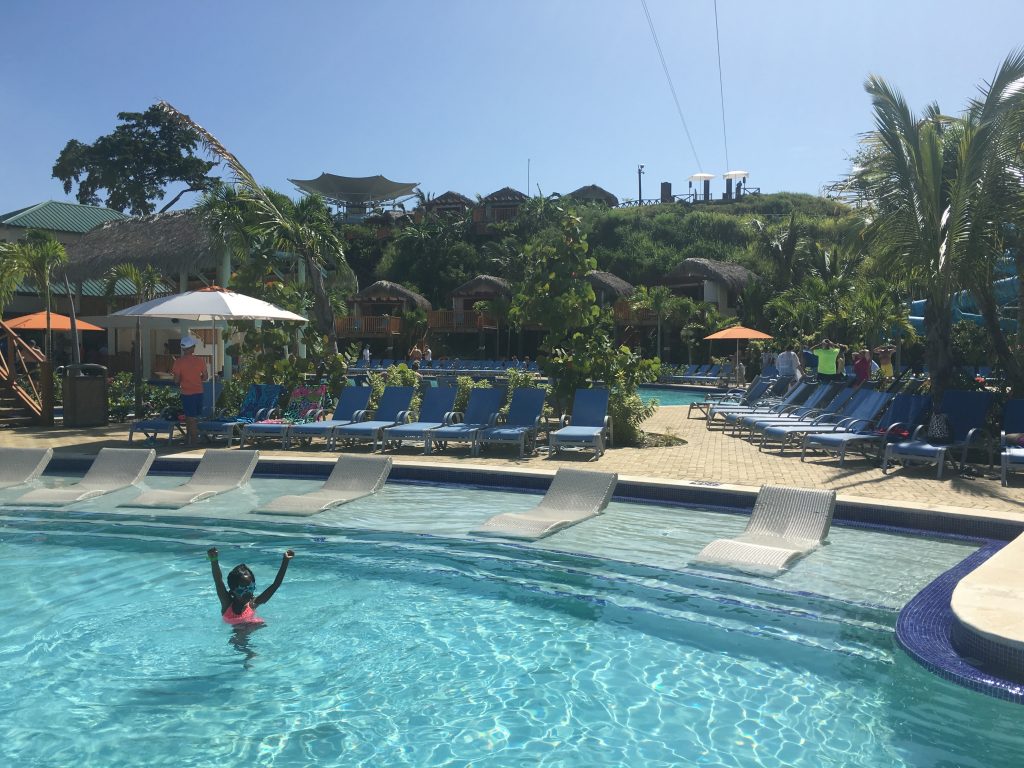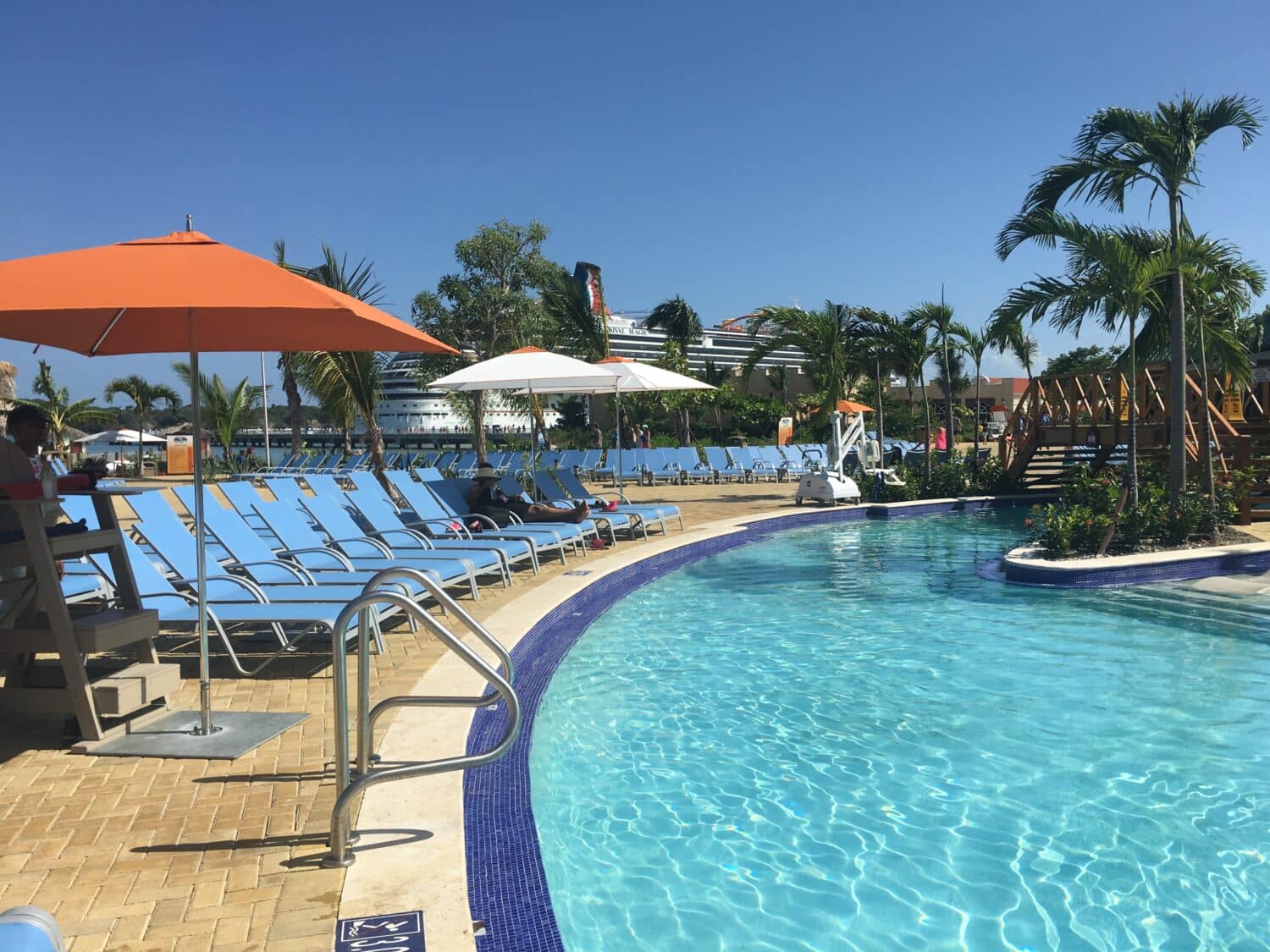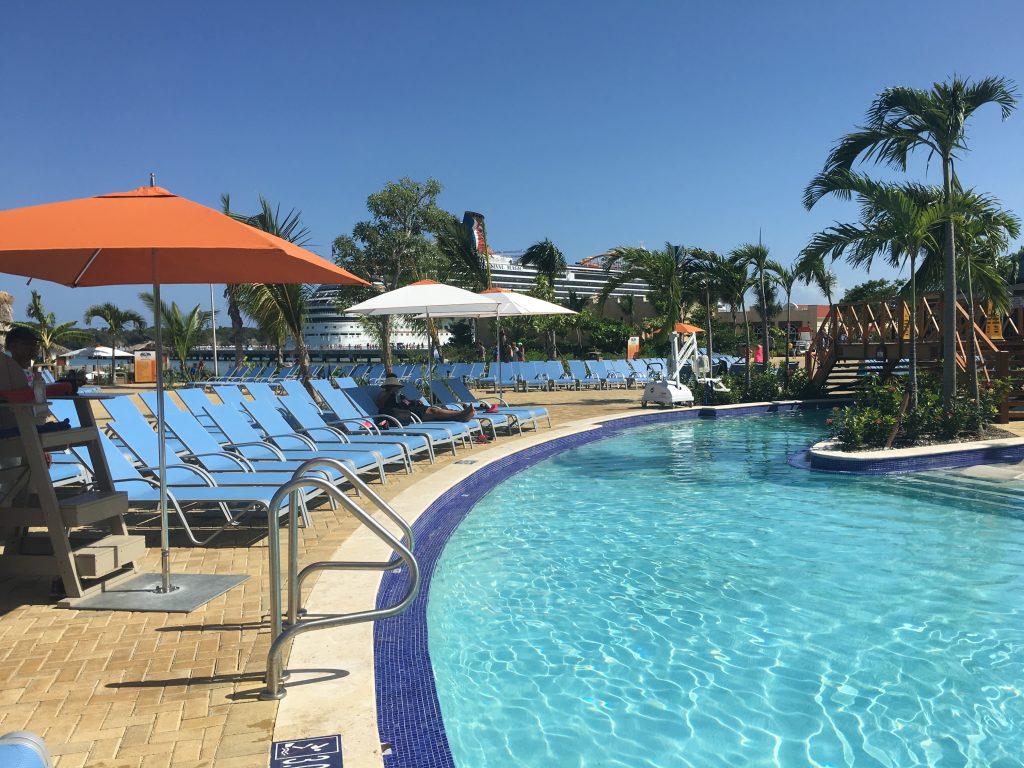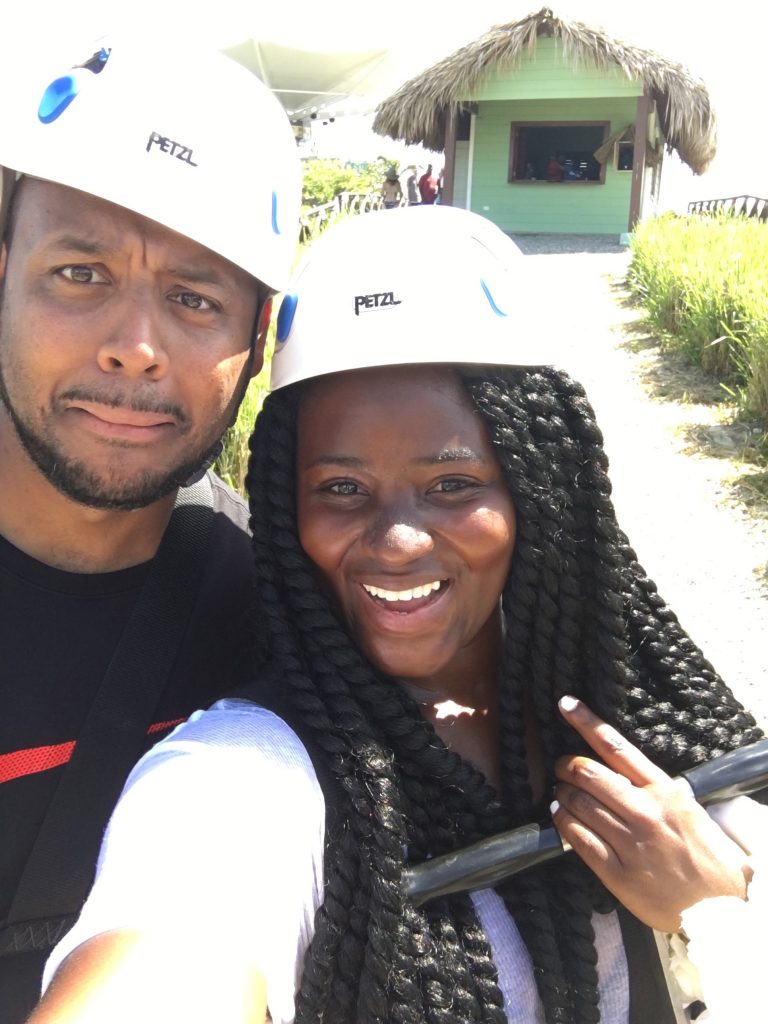 St. Thomas
This is wear my cousin was married. We traveled about a half hour up the hills to this beautiful destination. On our way up I got a great shot of the cruise ships. But the actual wedding was over looking a local favorite, Megans Bay.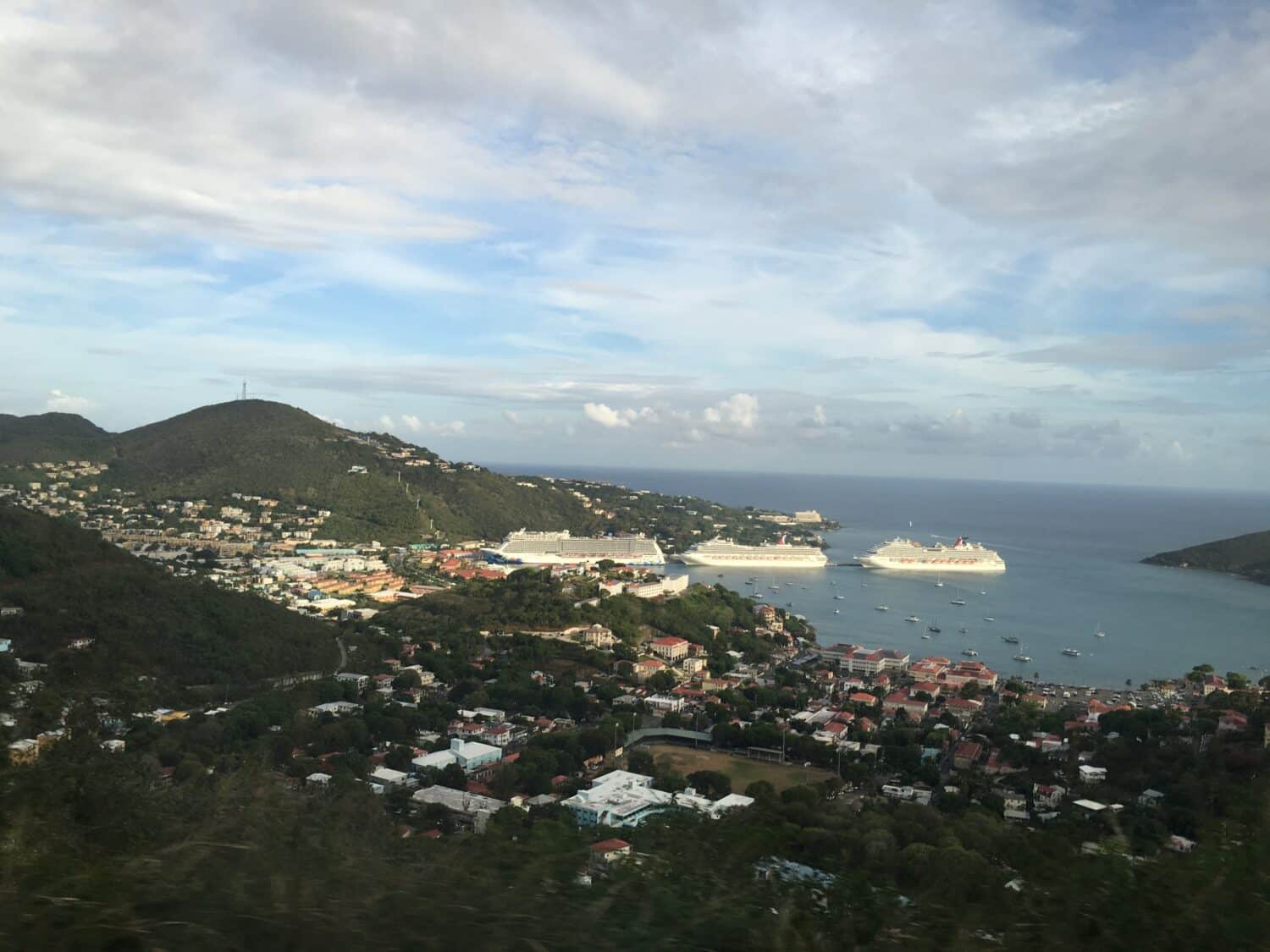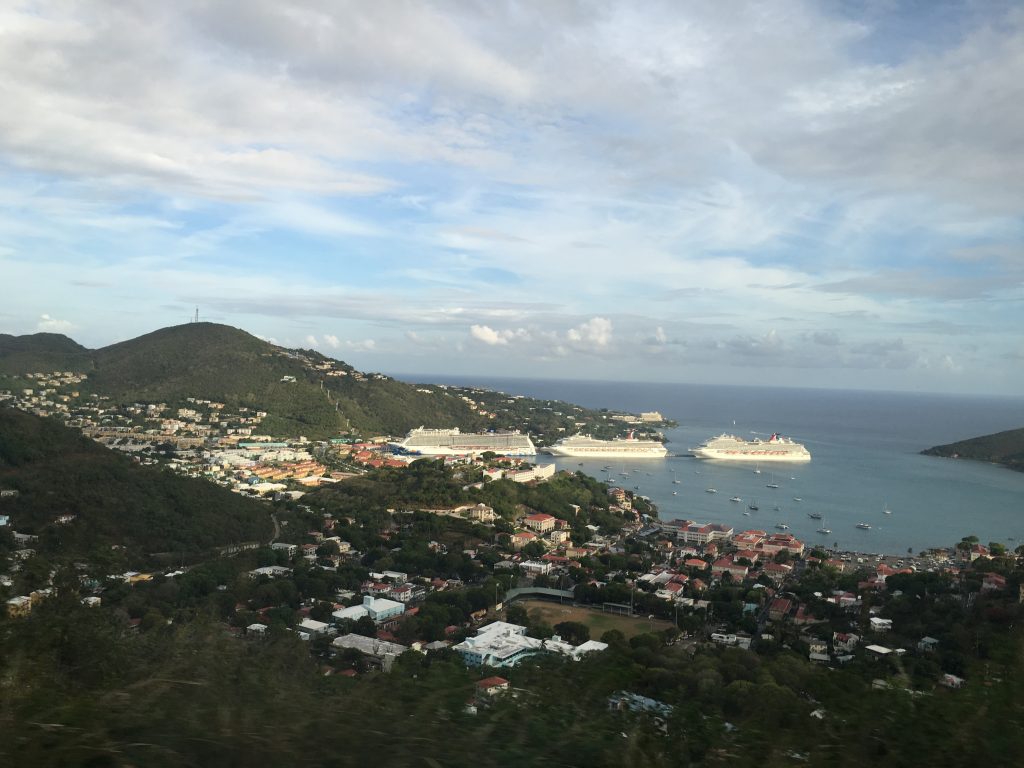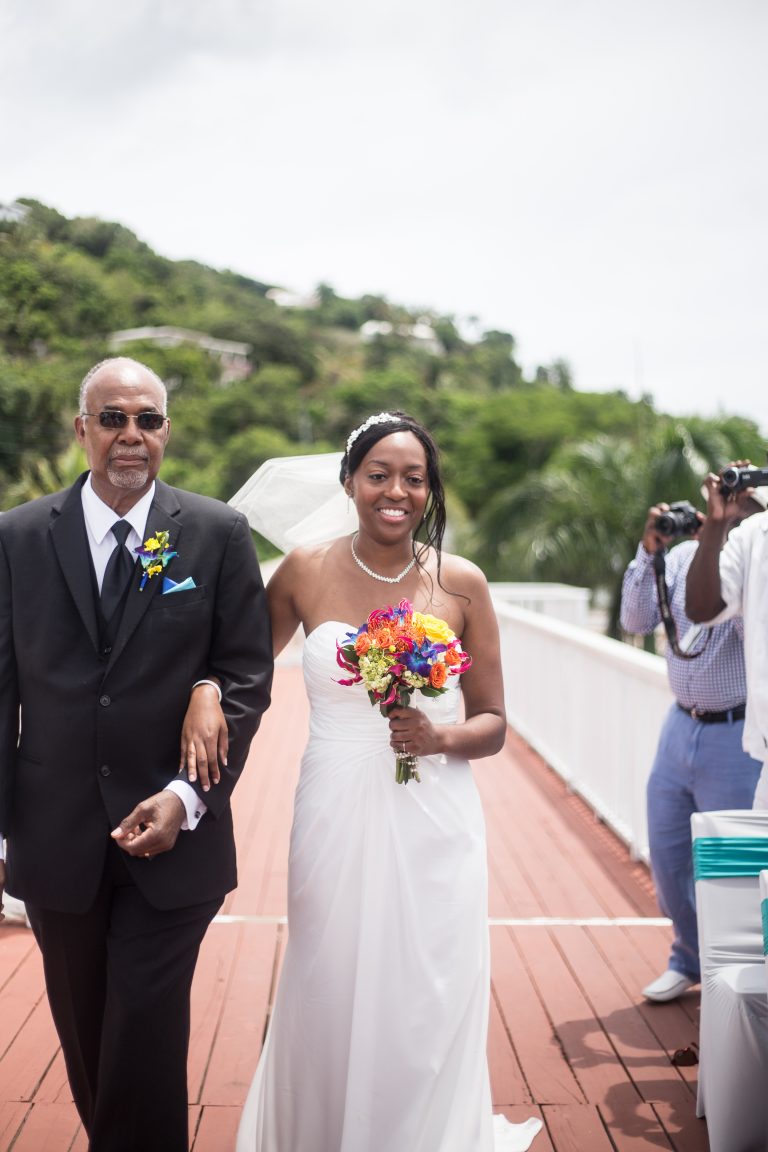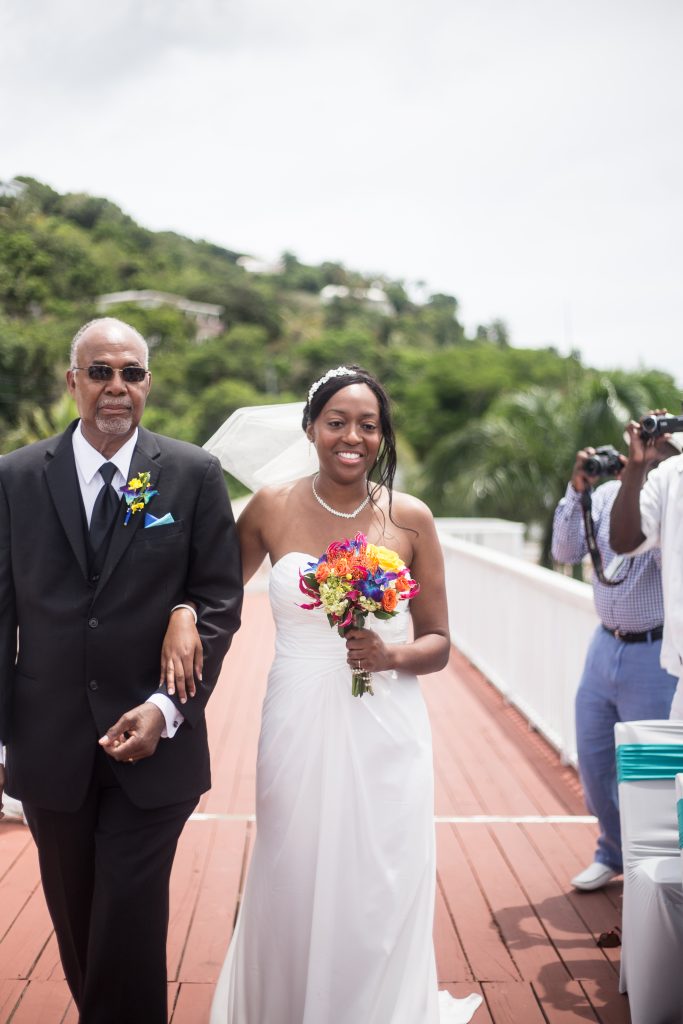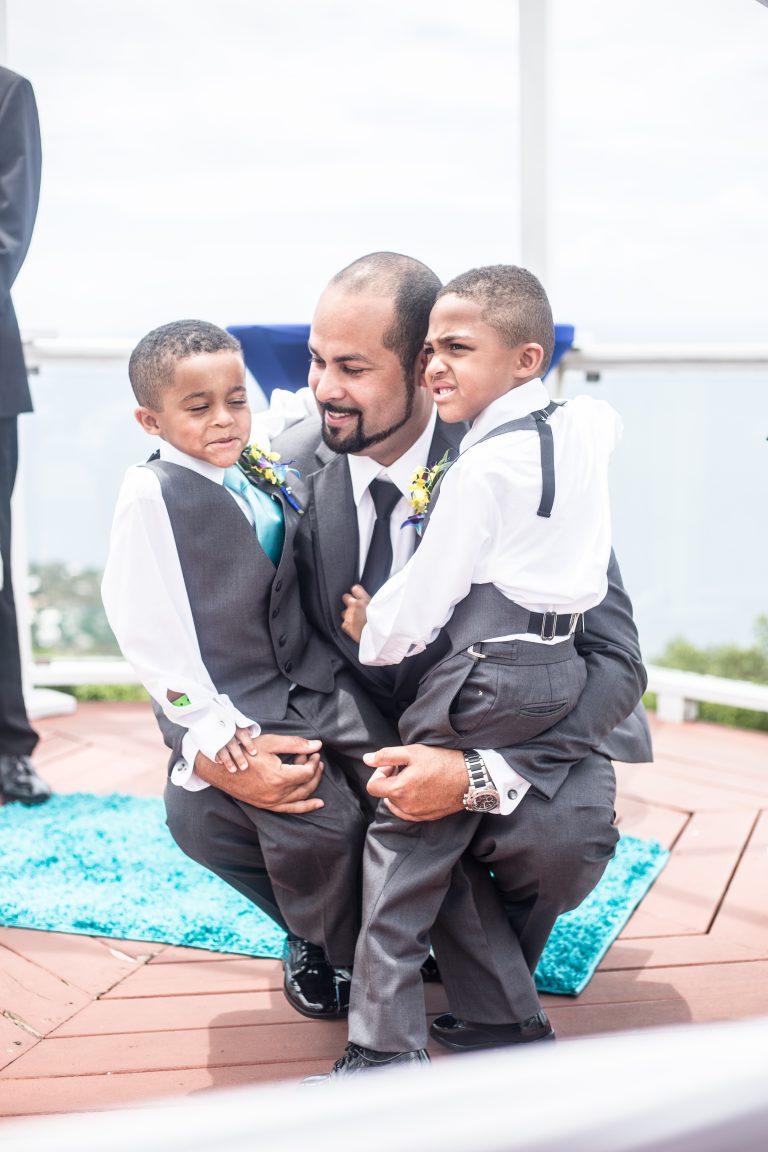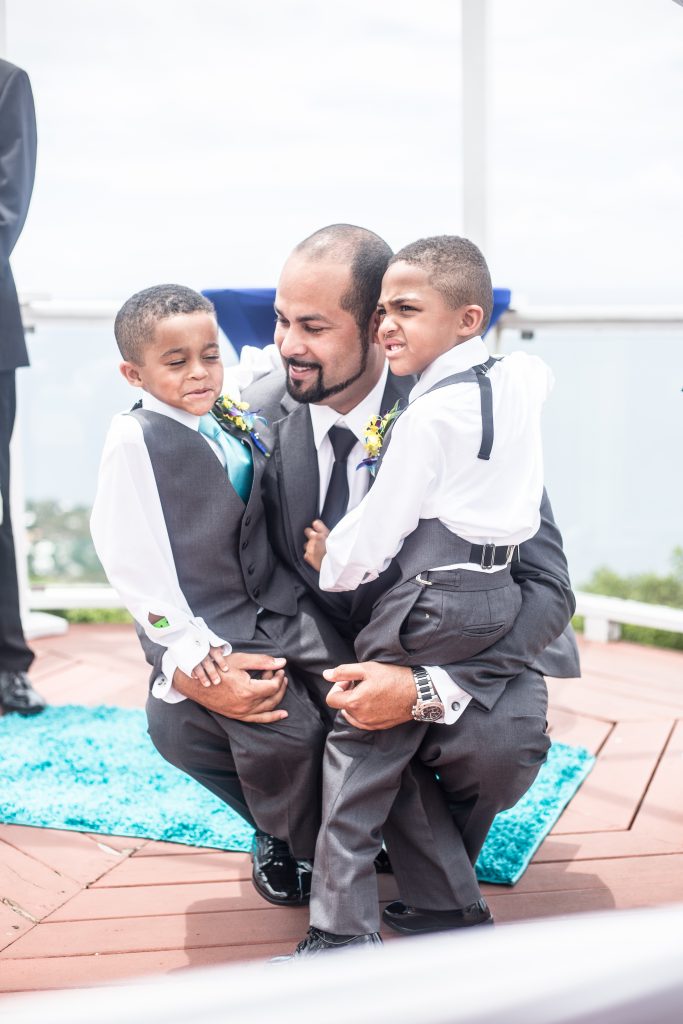 Puerto Rico-Remember, Reggie is from Puerto Rico so we hit up our favorite beach and just hung out there for most of the day. Last year we spent about a week there so all we wanted to do was beach it. If you've never been, just get off the boat and ride on one of the free trolleys. It takes you all around San Juan and you can hop on and off as you please! You will be able to see all of San Juan that way!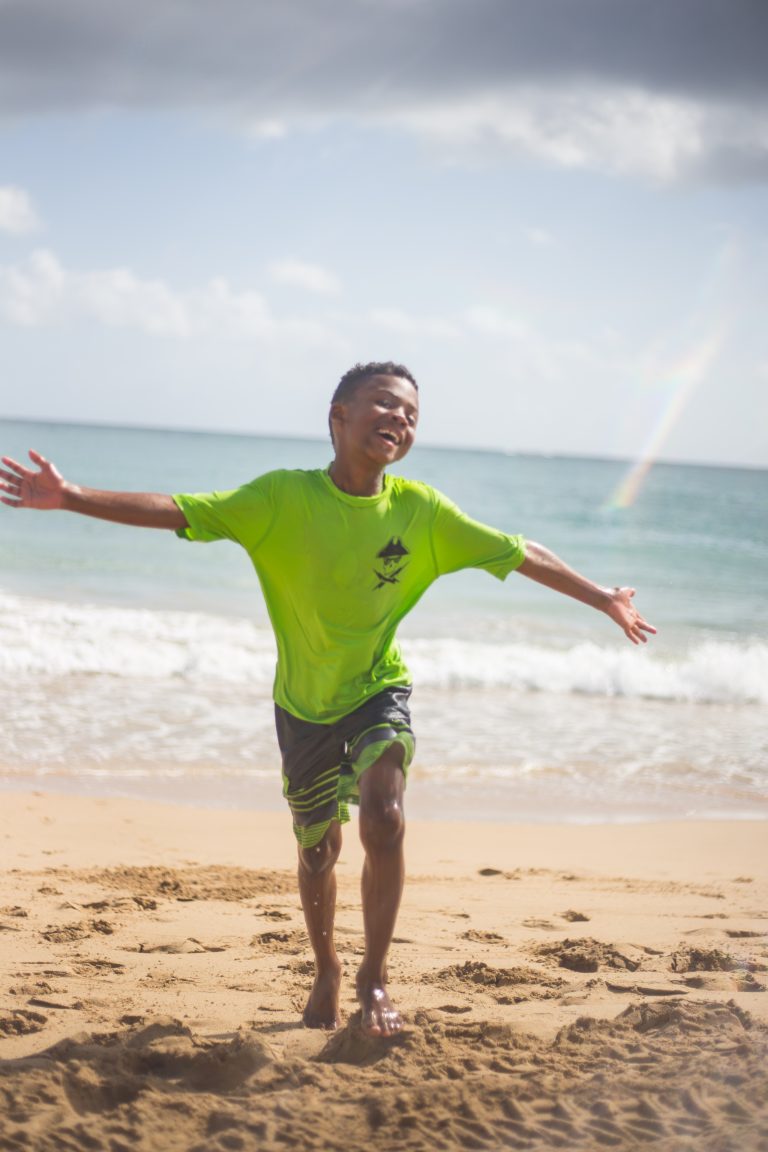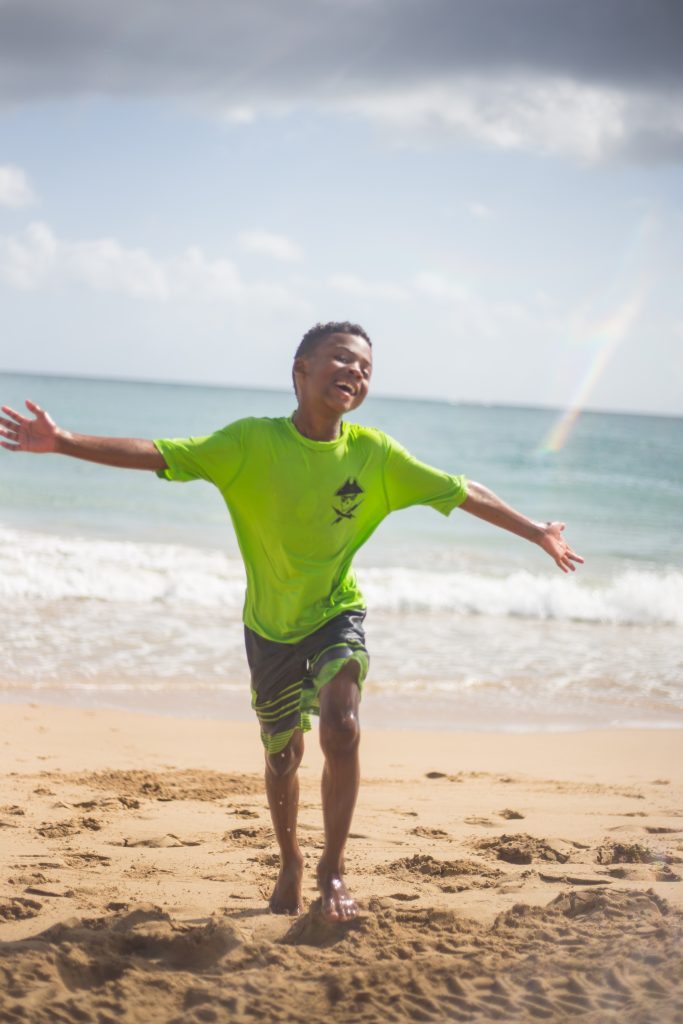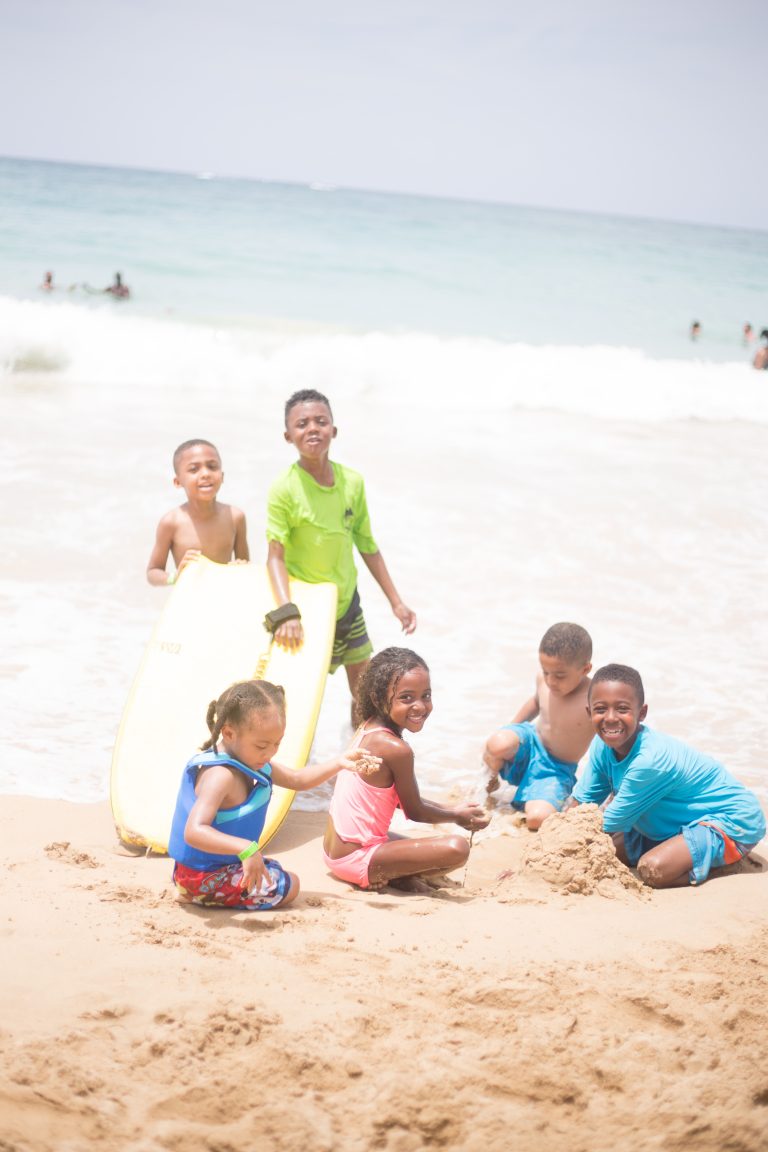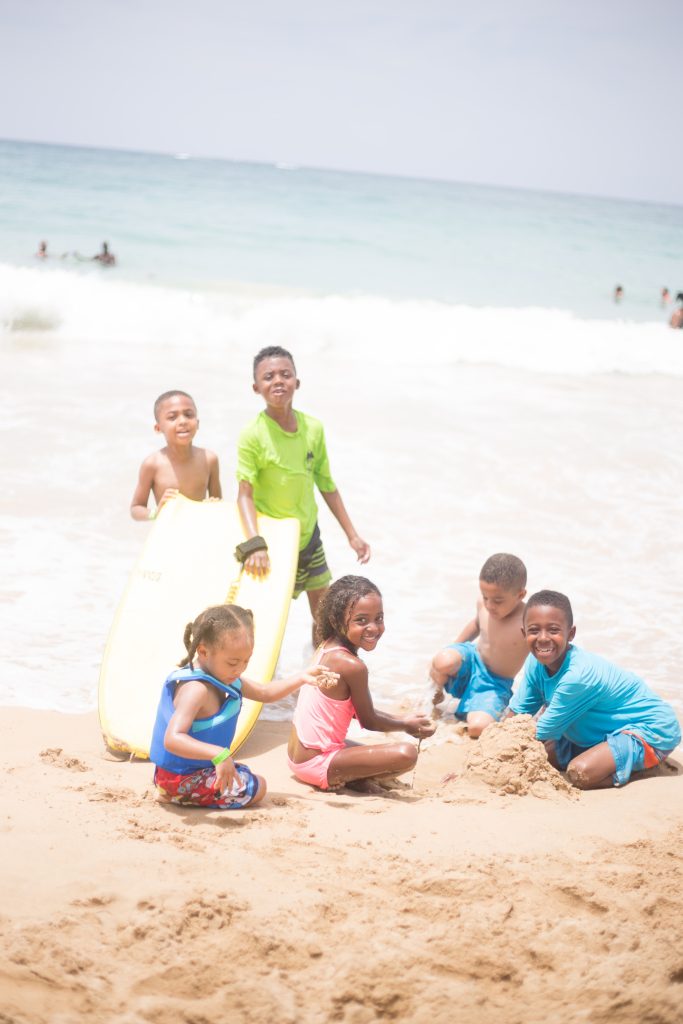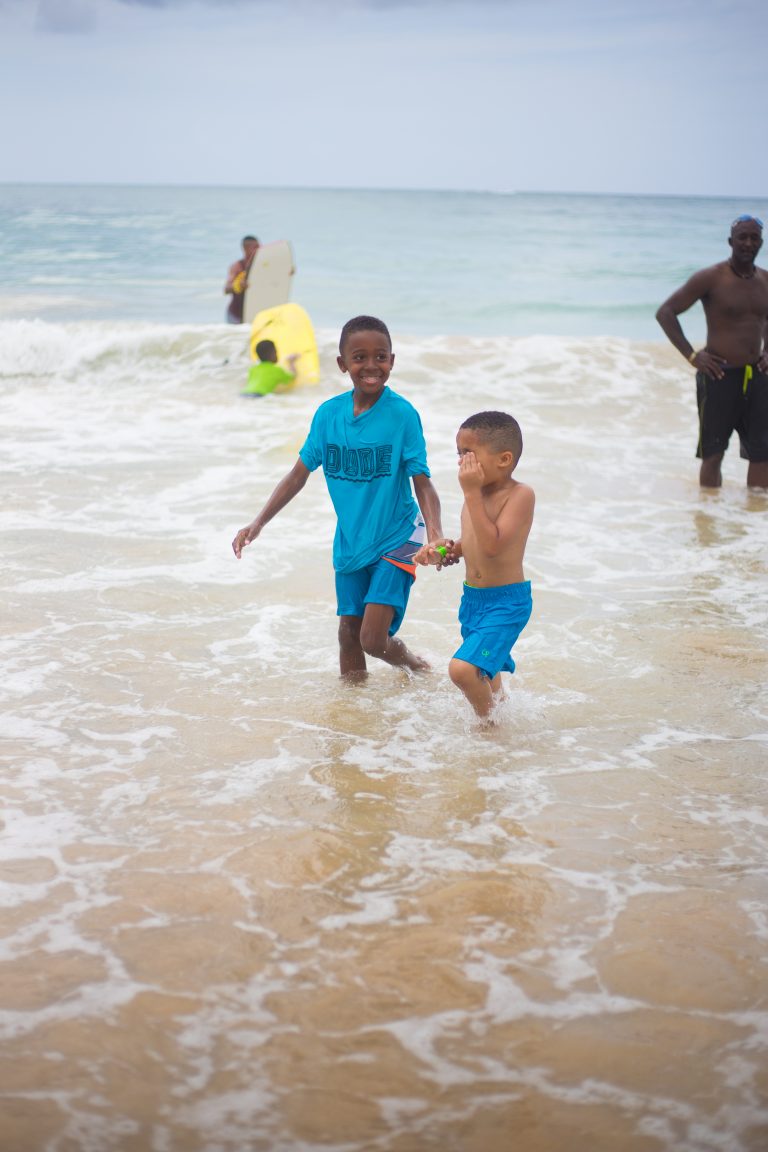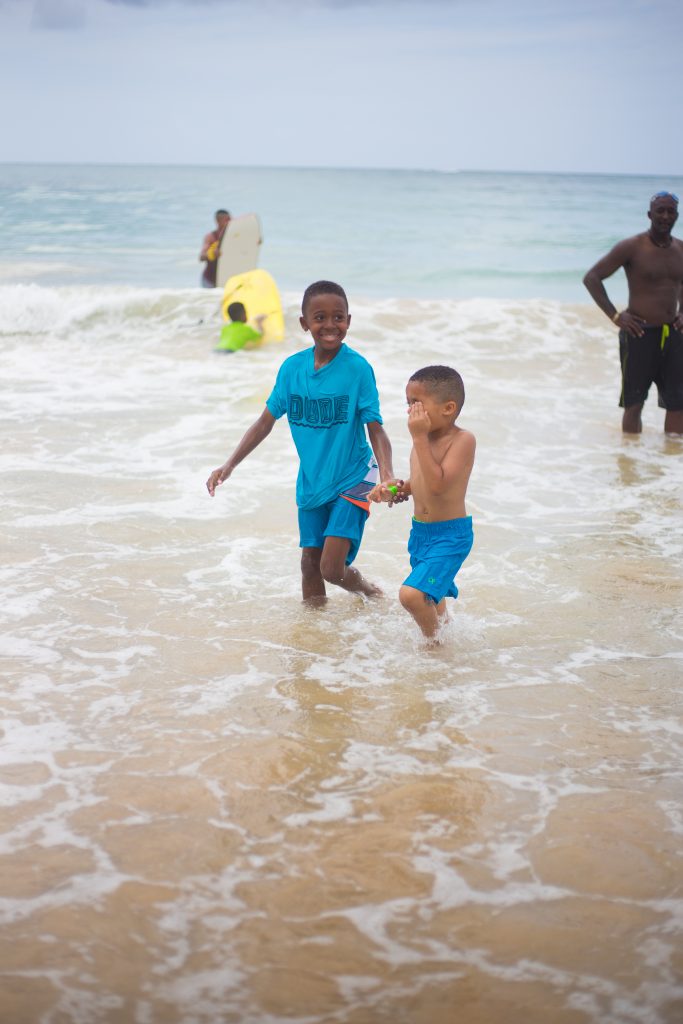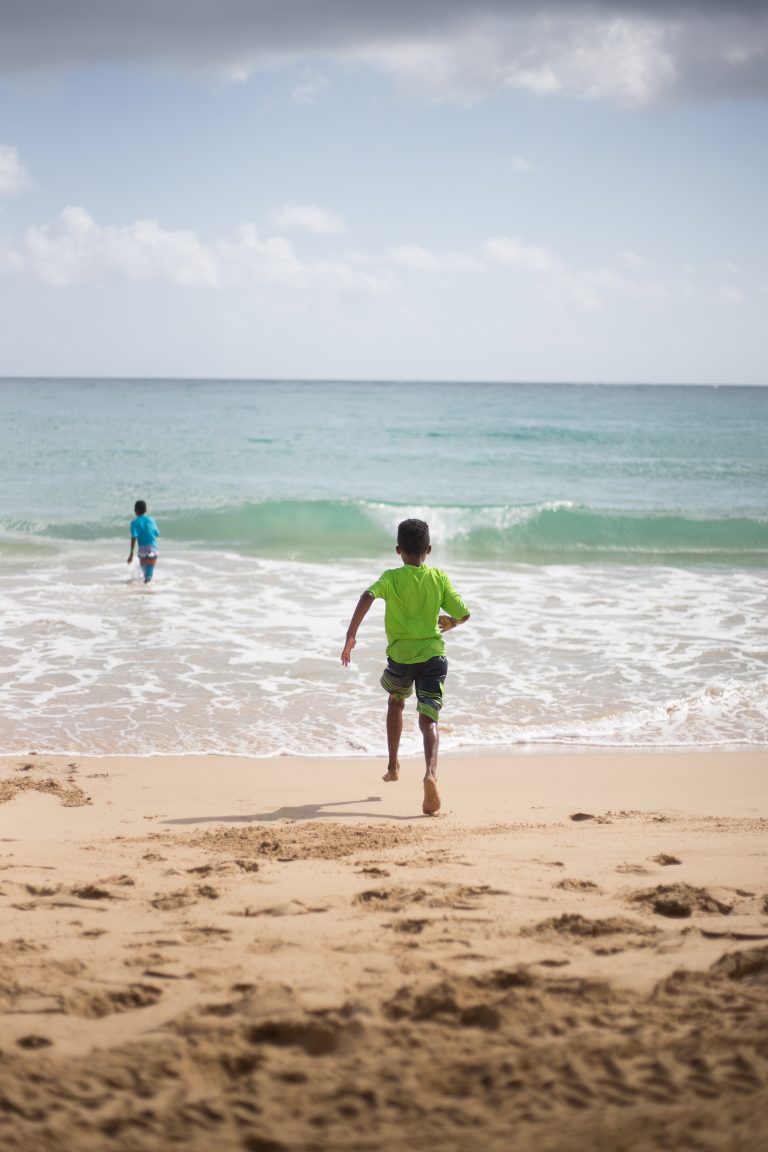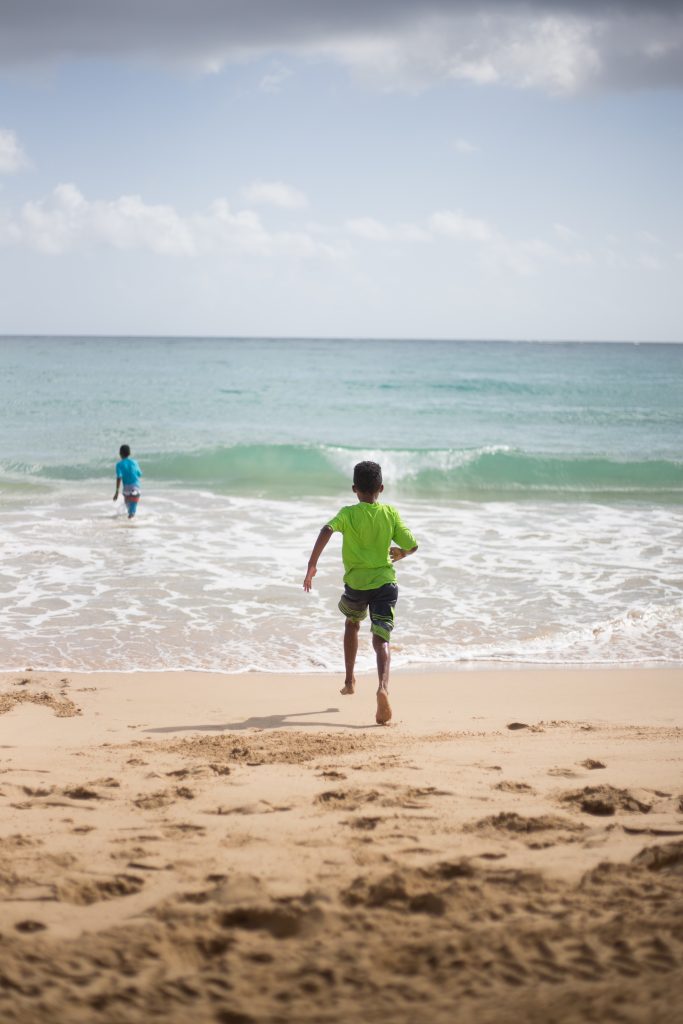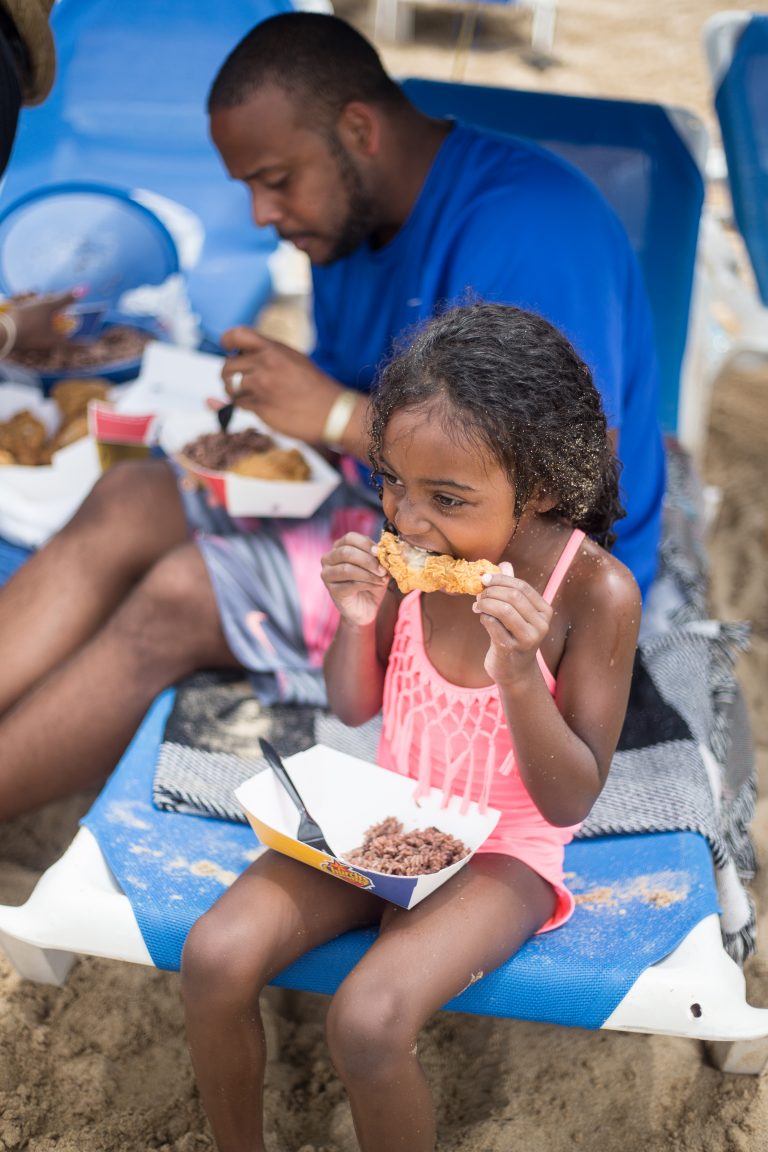 Grand Turks
This was the only stop we did an excursion on. We wanted to beach it again so we did the family beach package. It was about a 10 minute drive from the port to a pretty, clear -watered, rocky beach. ( Water shoes recommended)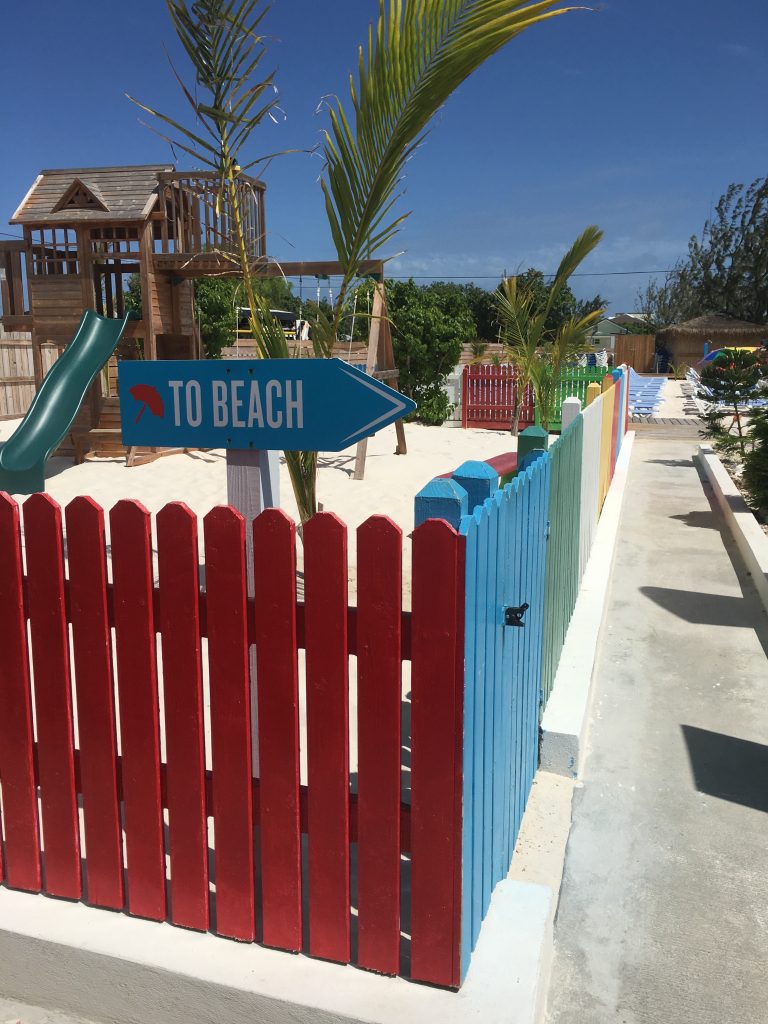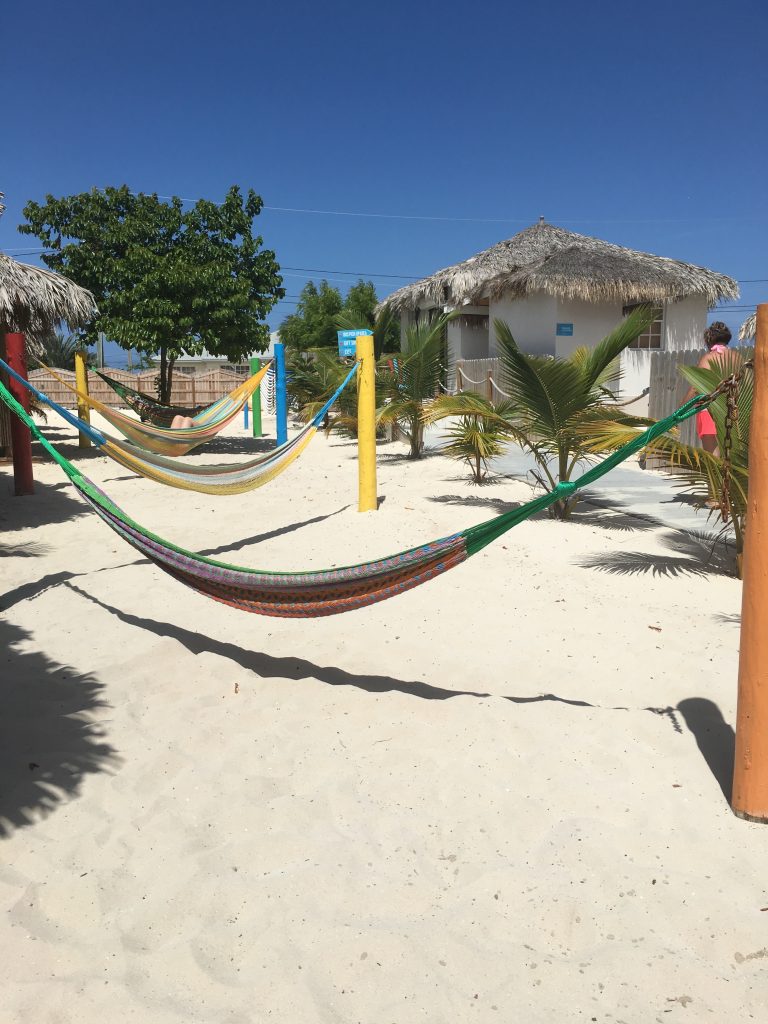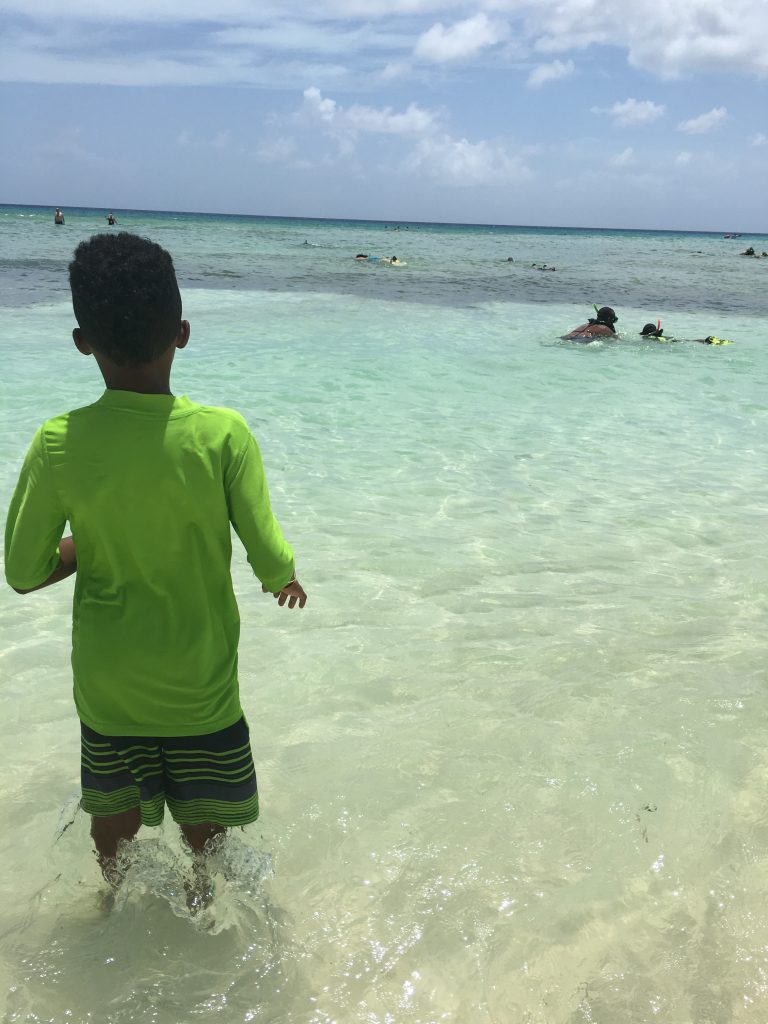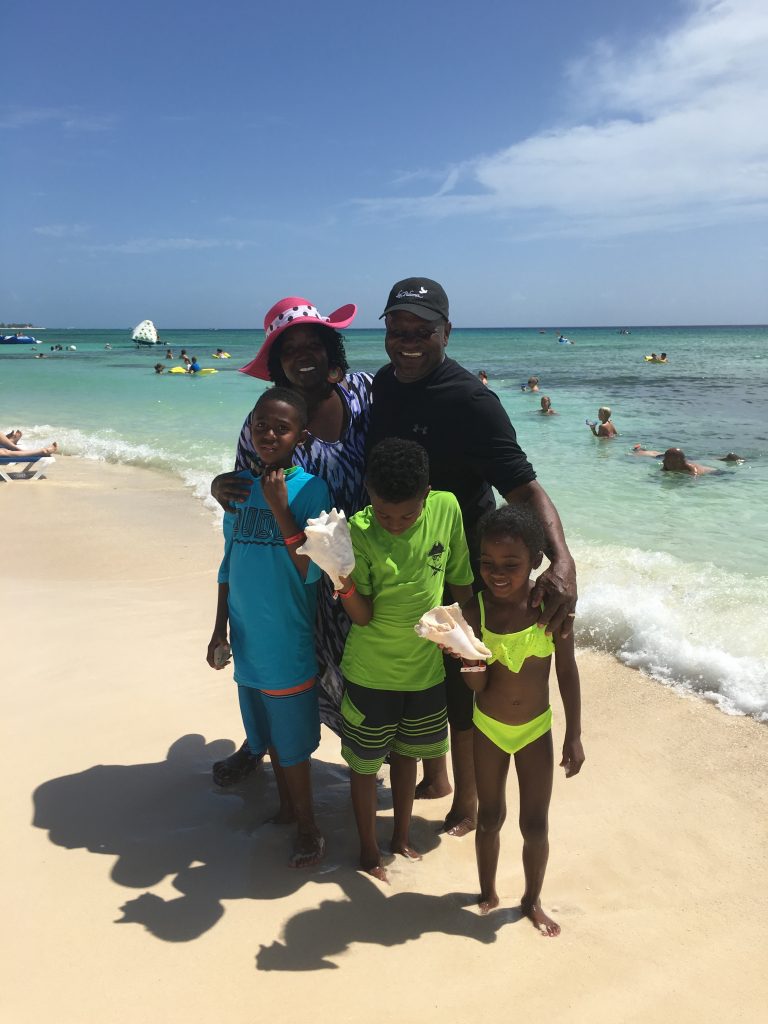 We enjoyed snorkeling, searching for HUGE seashells and we even went kaiaking!
Get a Lanyard
---
If you have young children they won't need one, but older kids, 10 and up will need one for their Carnival Card. This is as good as cash for the entire trip. The only time you will need your credit cards and cash is when you port to your different destinations. Otherwise wear your card around your neck while you are on the boat and lock everything else up in your room!
Bring Extra Clothes
---
I felt like we brought enough clothes but I underestimated how much we would be changing. The ship does have a laundry mat on board which is great, but come day 5 and 6 it's packed! So just bring extra underwear and socks and an outfit or two!
BBQ Days at Sea
---
This is a little secret. I'm not sure if it was just our 7 day itinerary but the boat had a great BBQ spot that was super yummy! It's only open on days that your out on sea, so that was Sunday and Friday for us. The first day lines were short, because no one really knew about it. By the time Friday came around the lines were ridiculously long because the word got out that it was GOOD!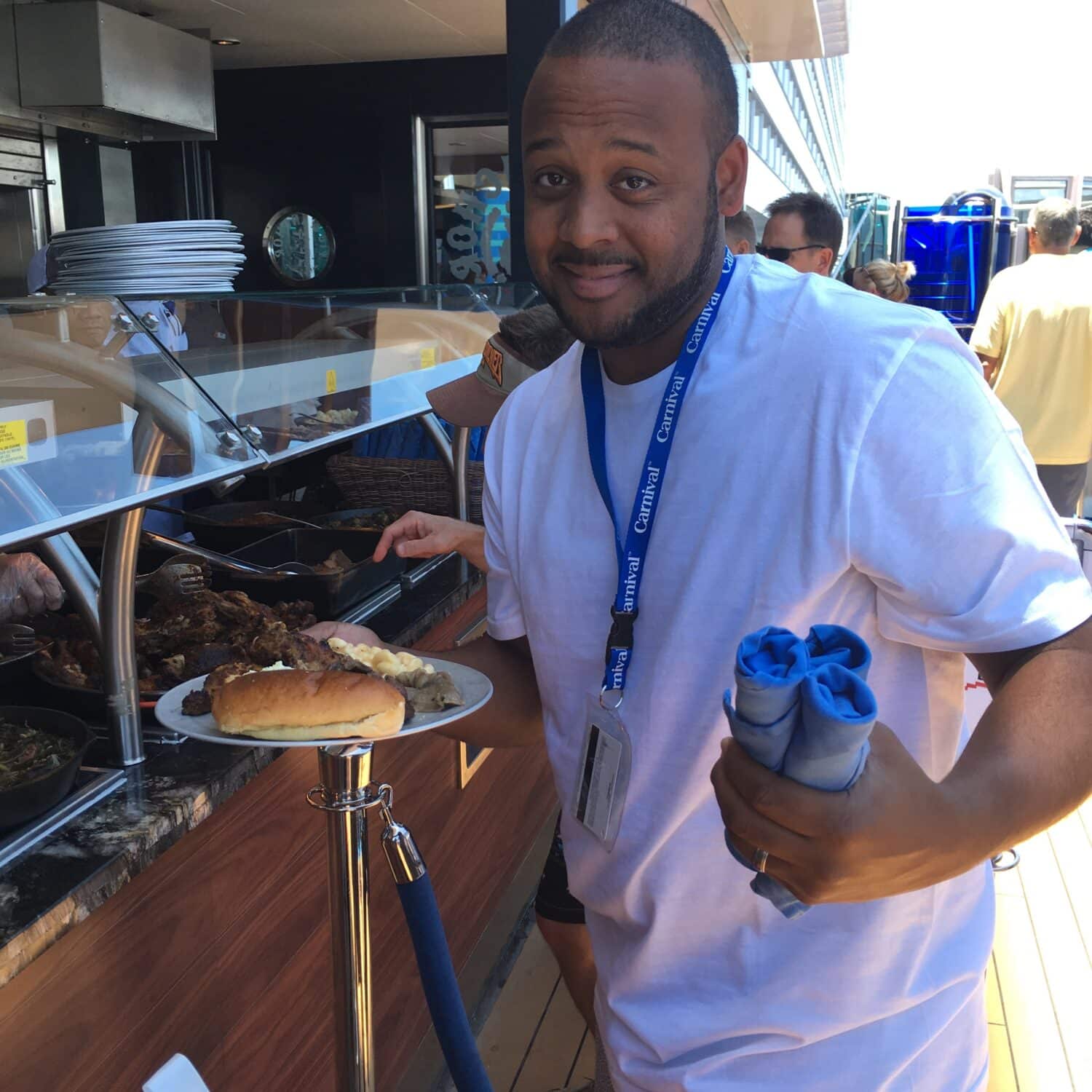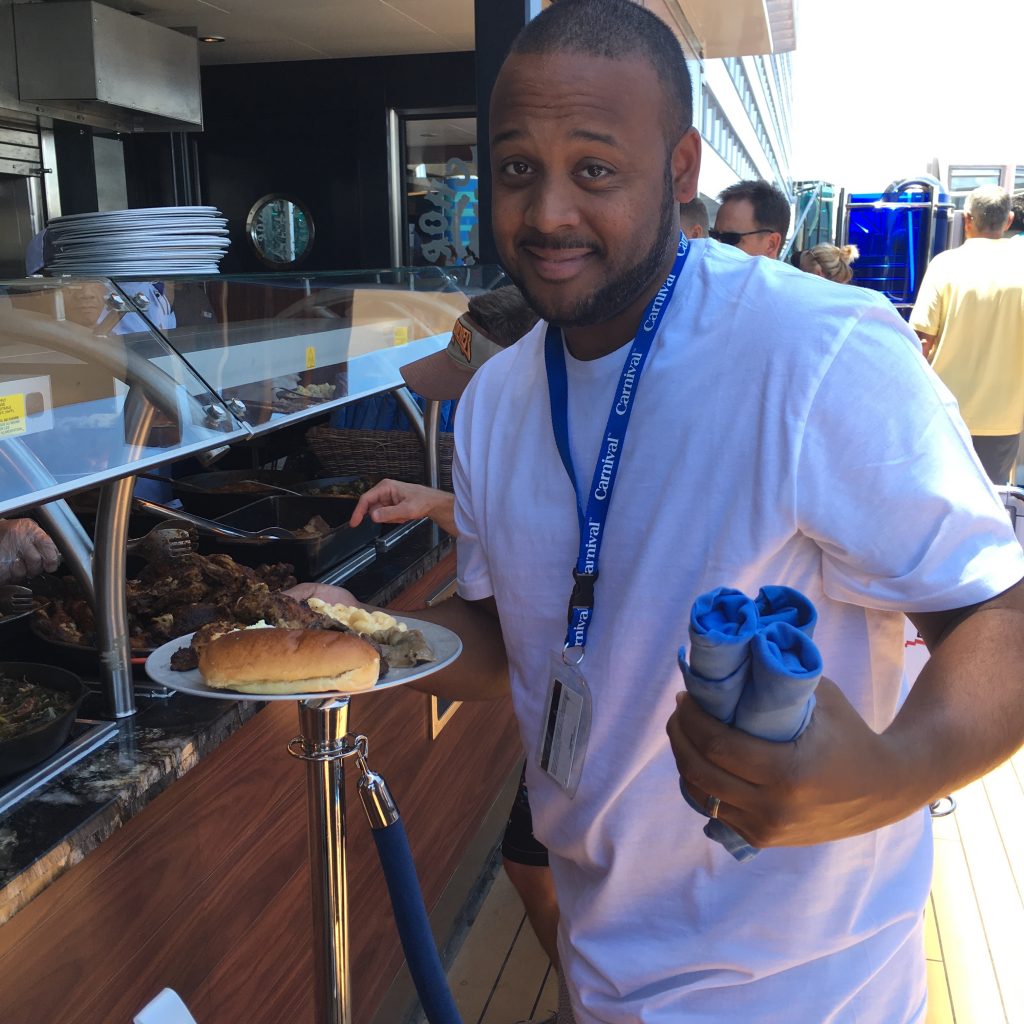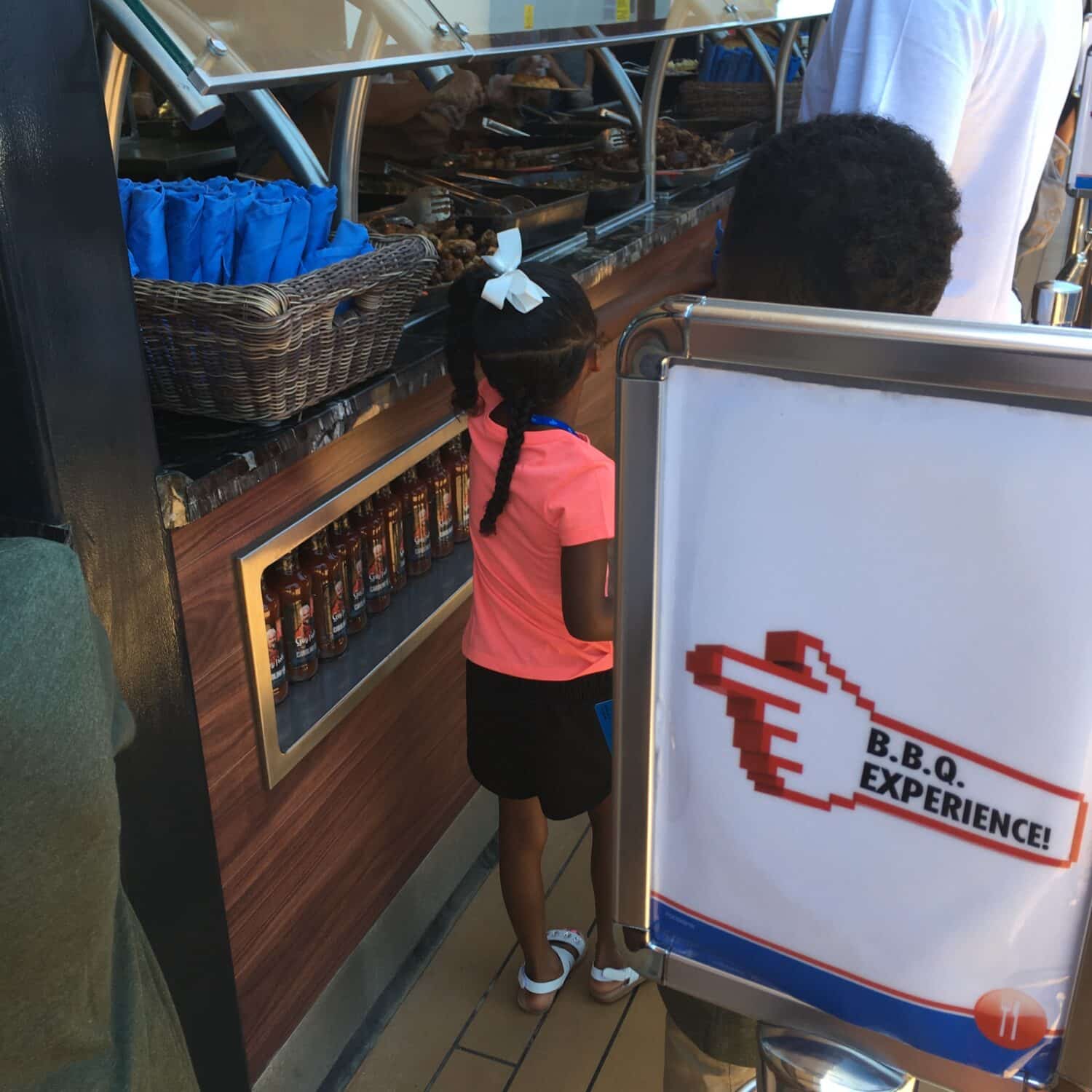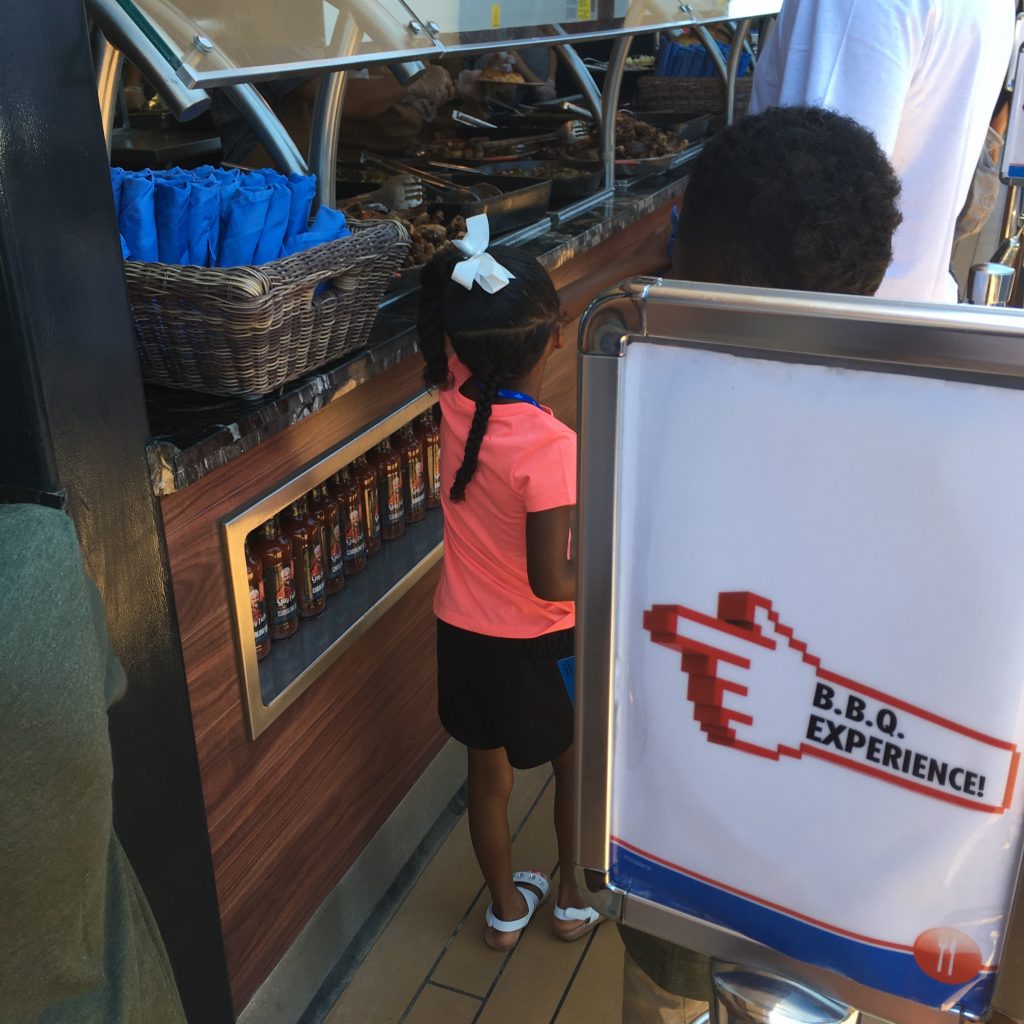 Bring all the Medicines
---
I packed every type of medicine I thought I would need. Tylenol, Advil, eye drops, diarrhea, inhalers, allergy medicine ( for kids and adults) tums, sea sickness pills, bug spray and bug wipes just to name a few. The only thing I didn't bring was our breathing machine…..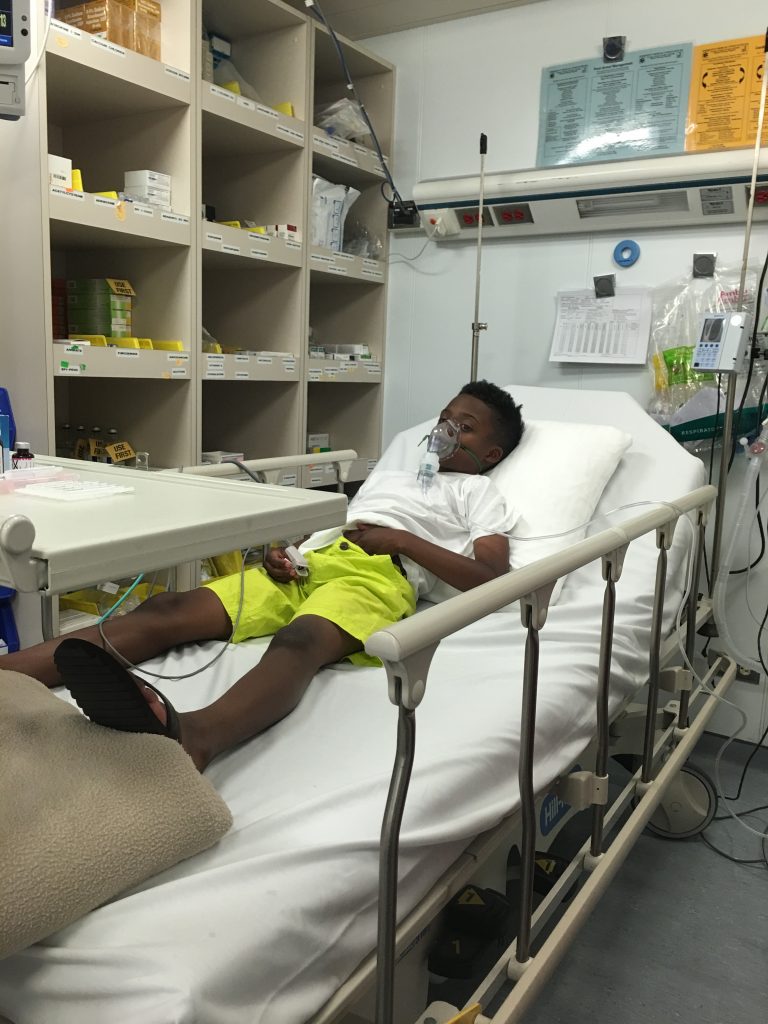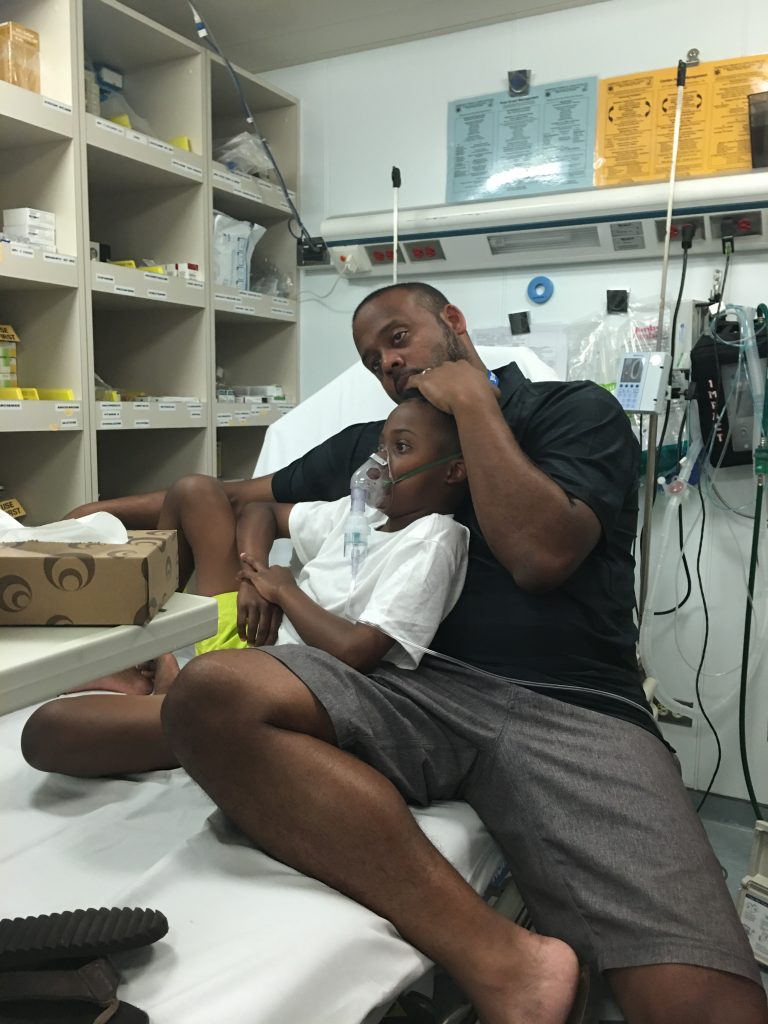 which of course we ended up needing. We had to check into the boats medical center because the cigarette smoke from the casino got to my sons lungs. It was so good to know that they had JUST what we needed! The Carnival Magic is staffed with 2 doctors and 4 nurses and will not hesitate to change destinations in case of an emergency!
Selfie Stick
---
I loved having a selfie stick! Yes, I took couple of seflies and usies haha! But it was great for capturing video and just better shots!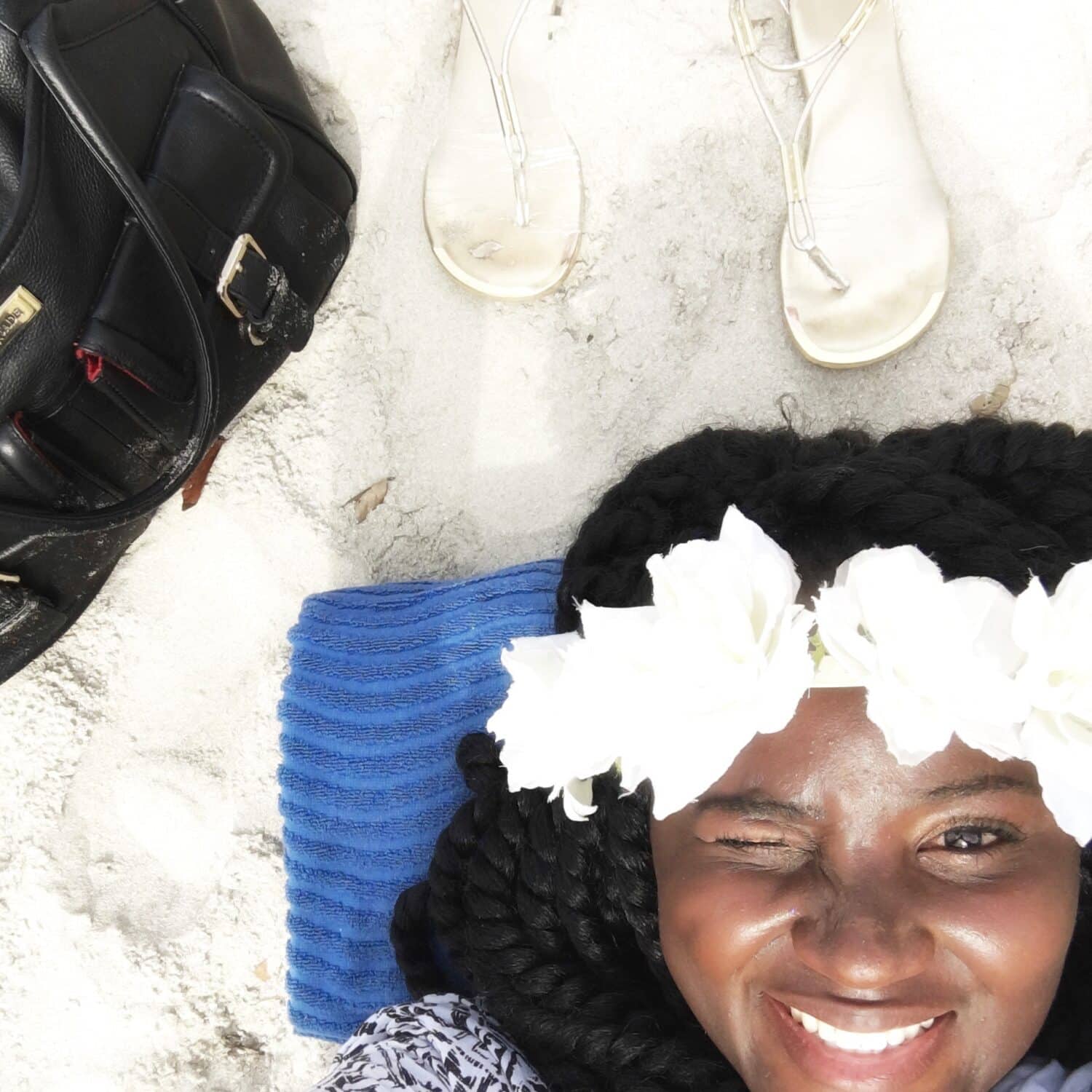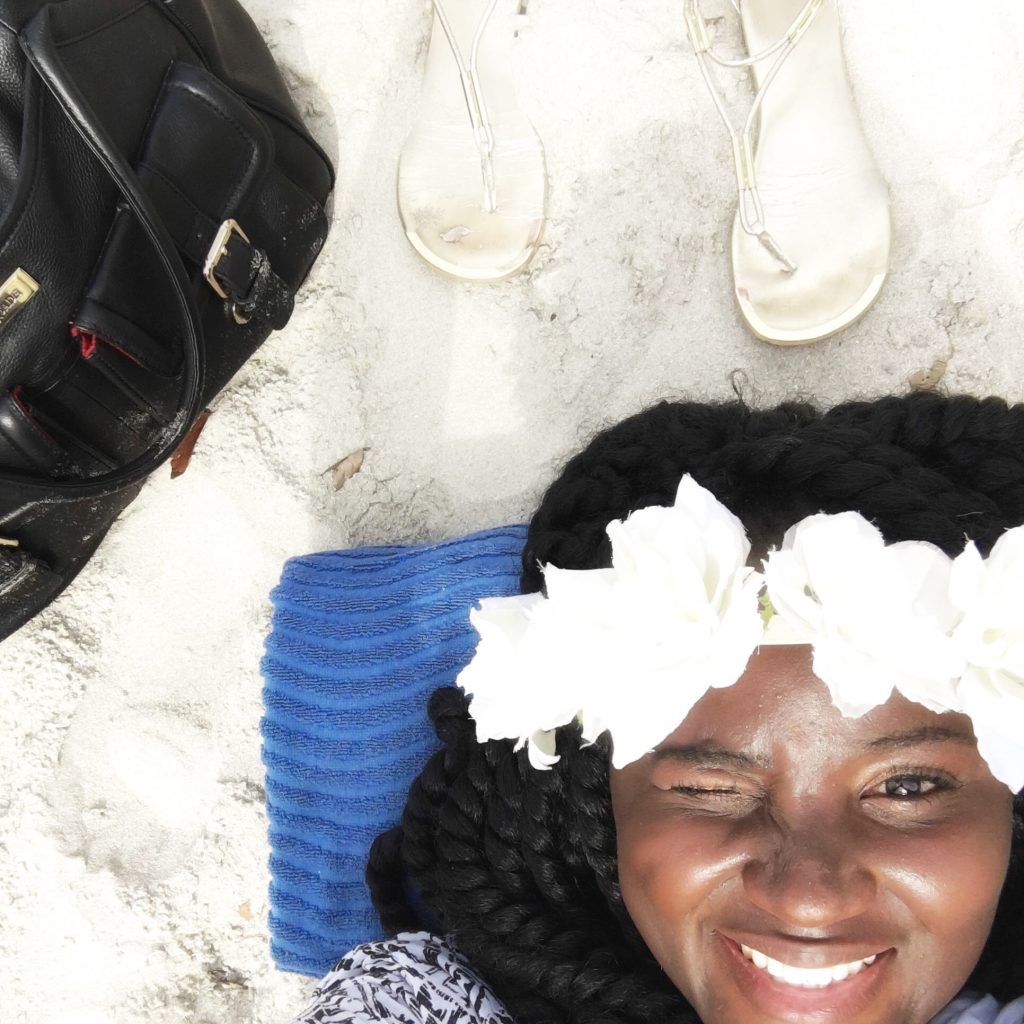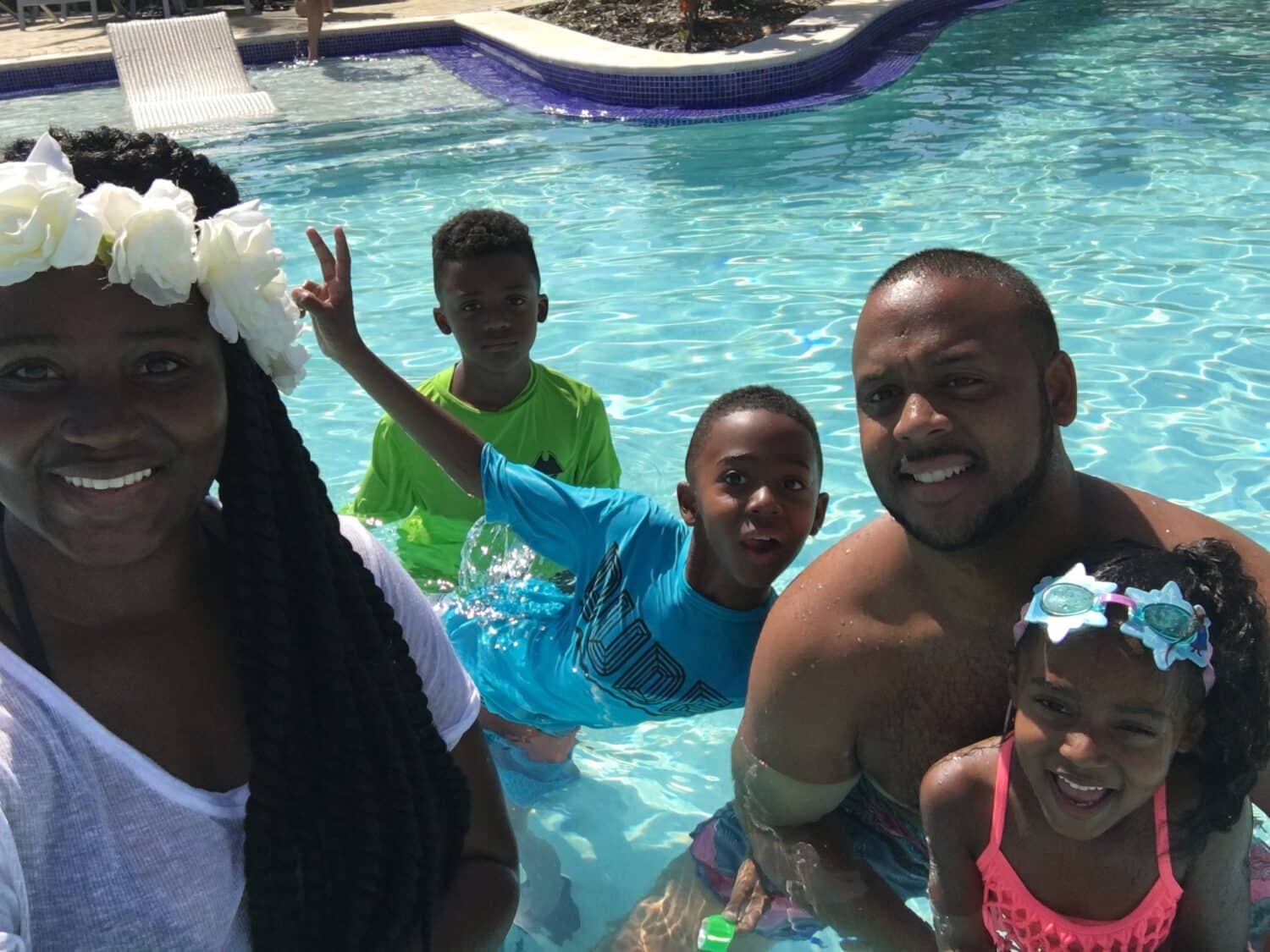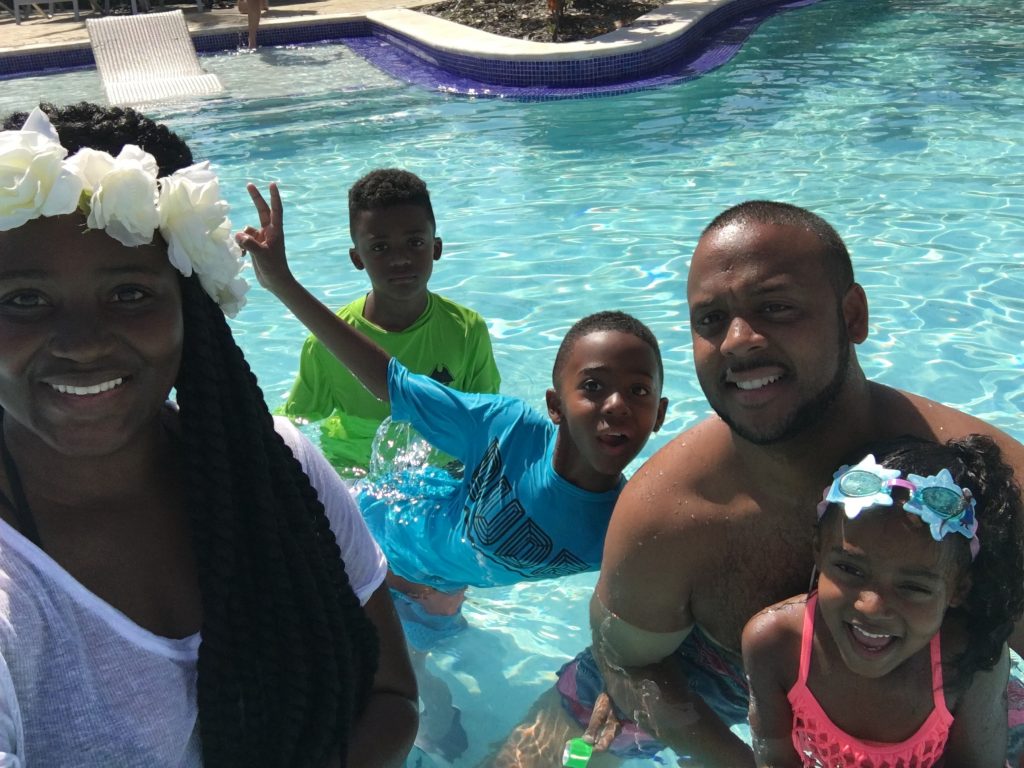 Power-cord
---
You are going to need one of these power cord strips! When you have multiple phones and devices its a must!
Balcony Room
---
If you're apprehensive about the tight spaces make sure you upgrade to a balcony room. This will make the room feel a bit bigger and you can walk outside for some fresh air. I also recommend that you get two rooms if your a family of 5 or more. We tried to squeeze into one room and although it wasn't bad, we would've love a little more space for the 7 days we were on the boat.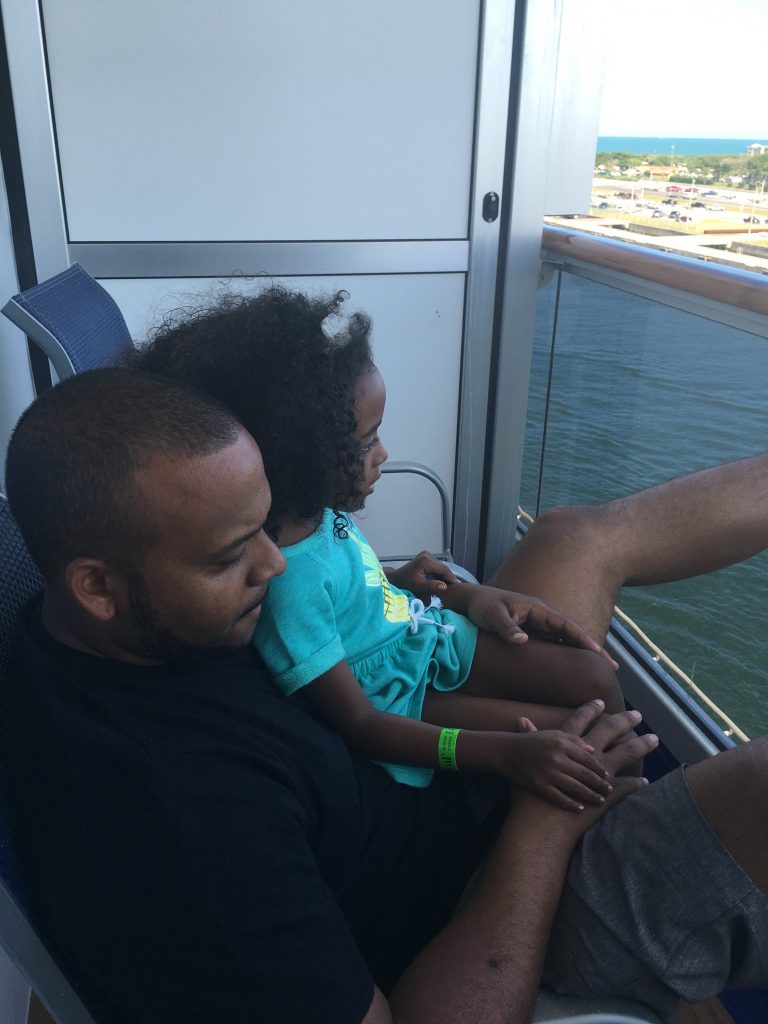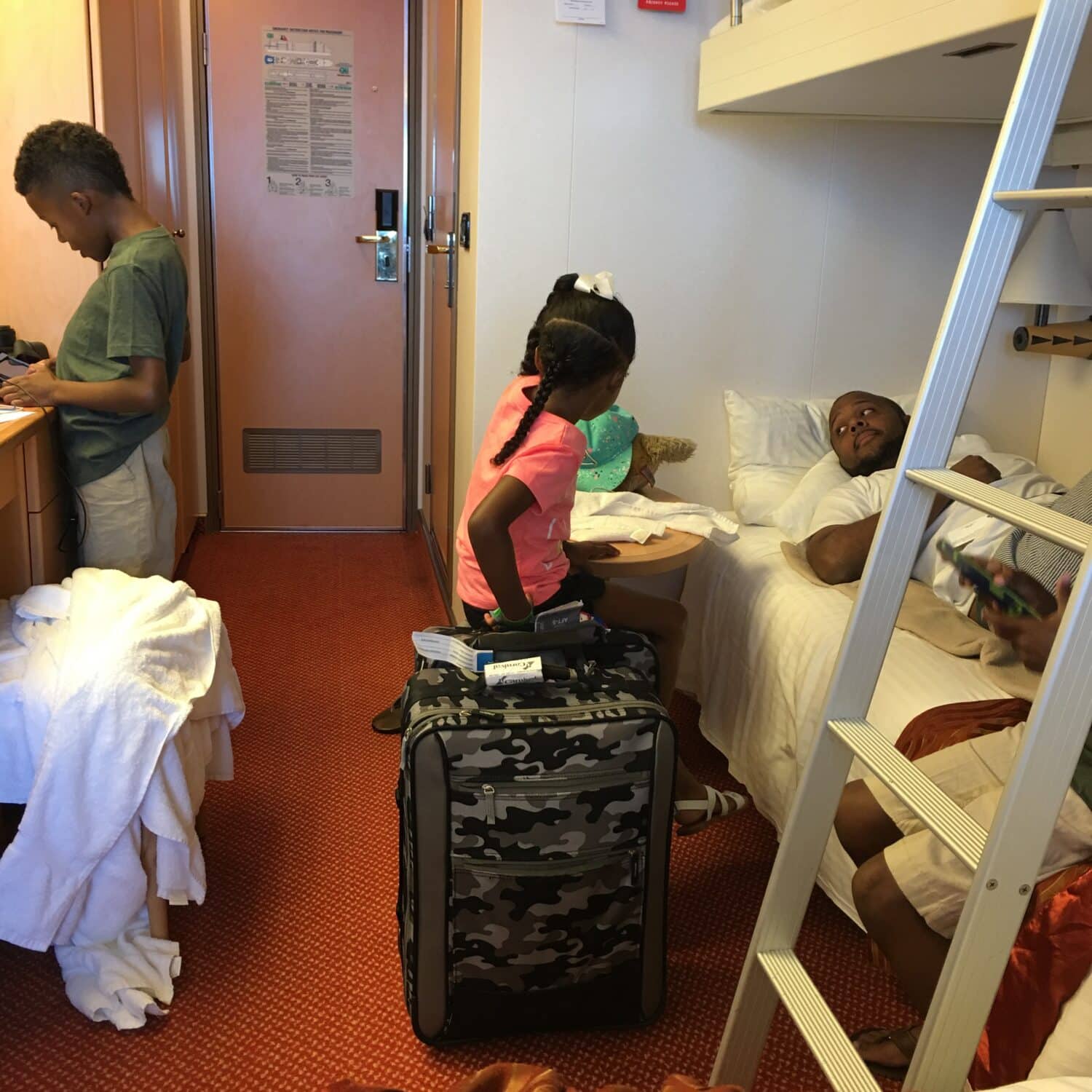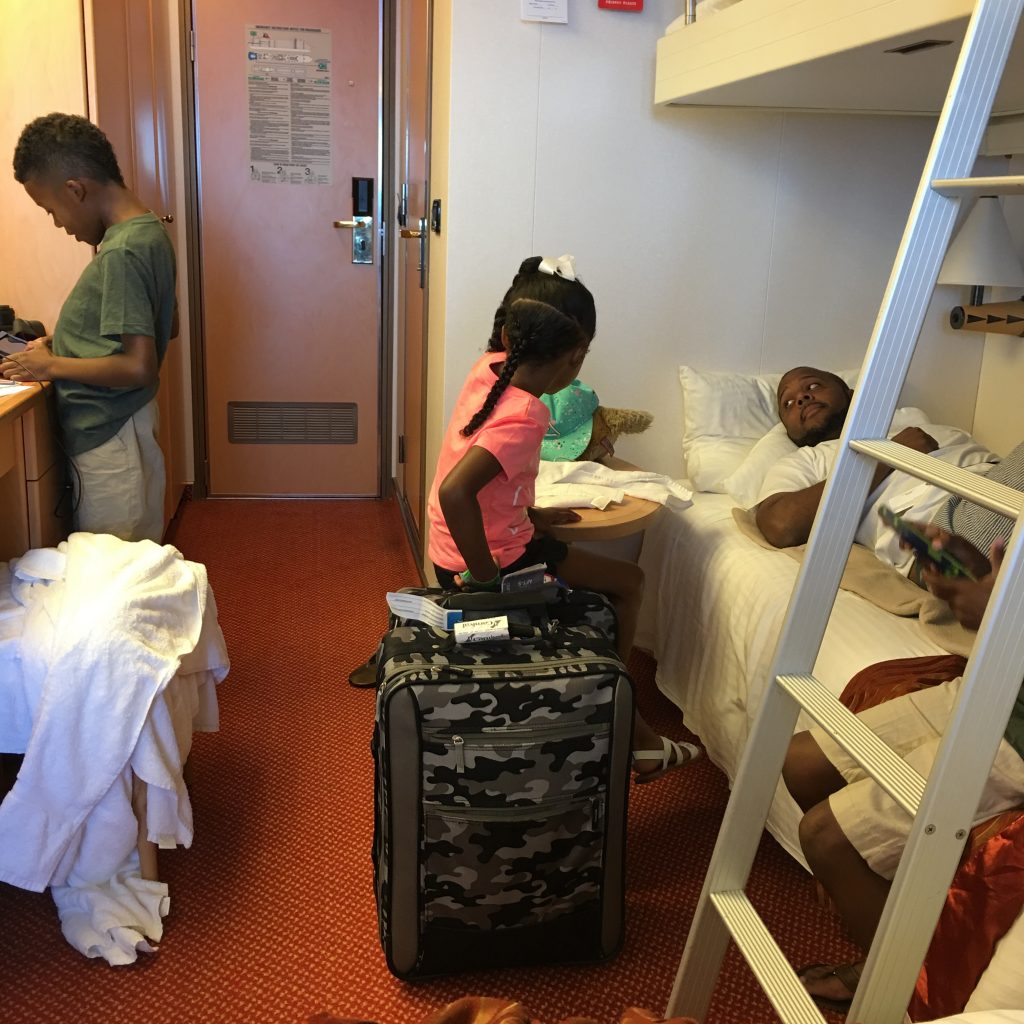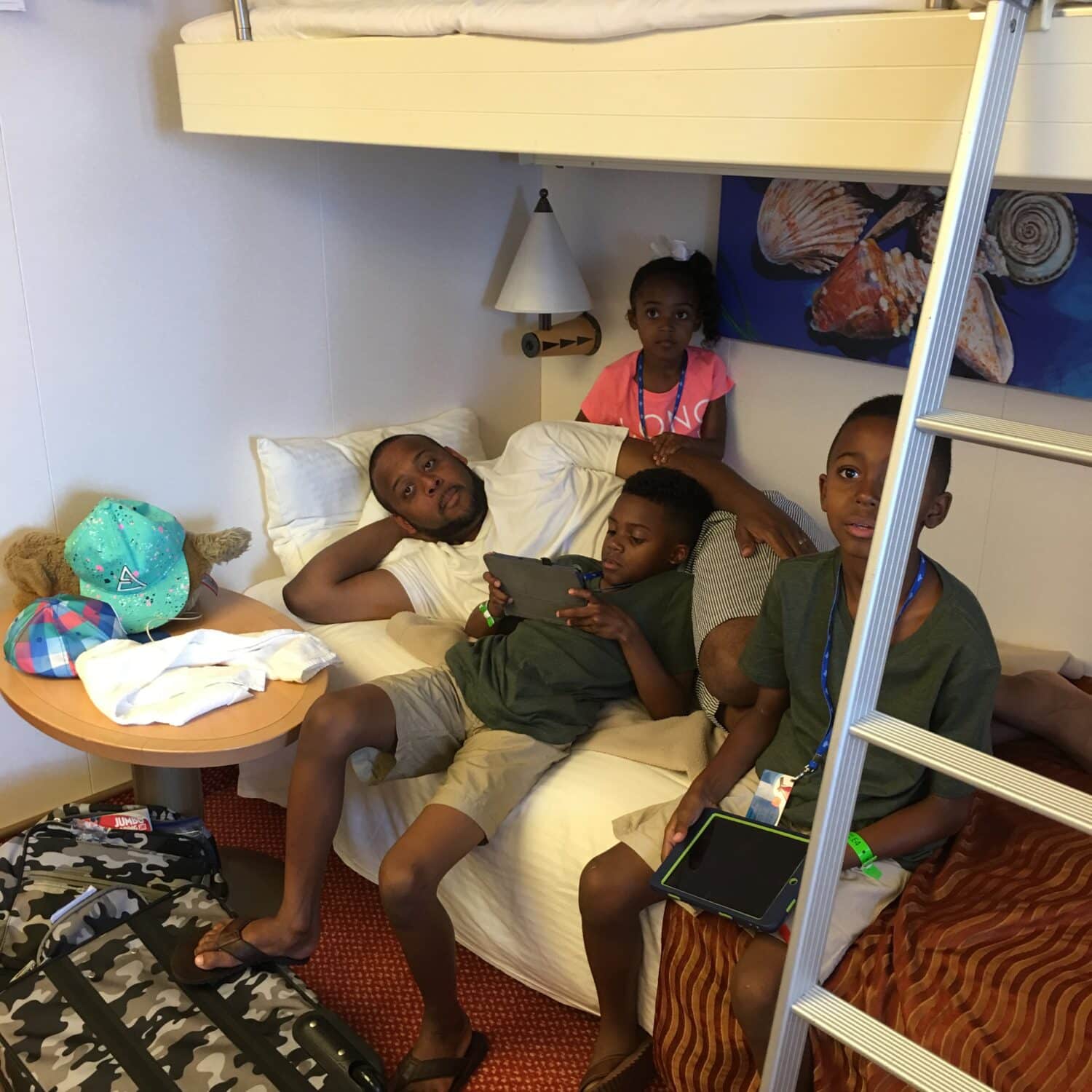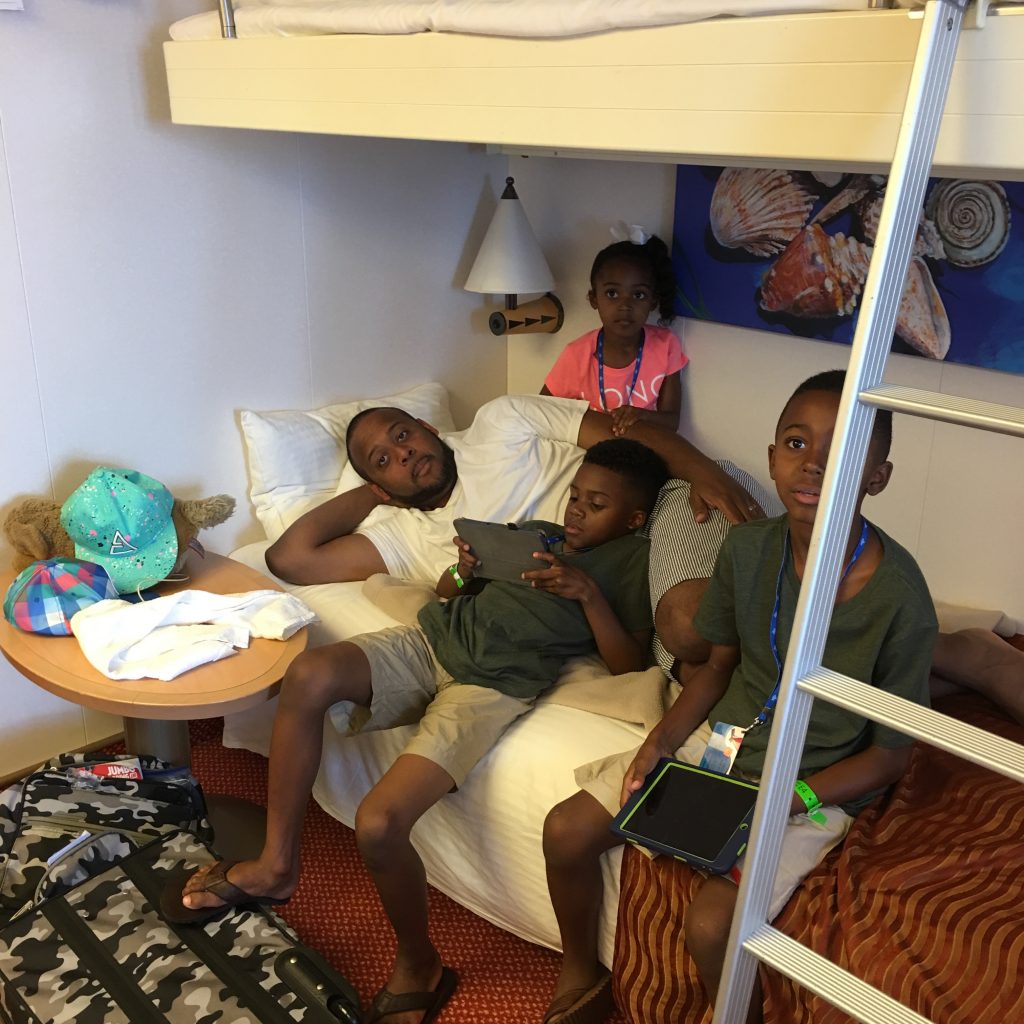 The Ship is BIG and there's plenty to do.
---
It's true. There is so much to do on the Carnival Magic boat. We went to bingo, comedy shows, a 90's night where you guess the song, we went to the pool, played mini golf, and ate way to many Guy burgers. For the most part you don't even feel like you're on a boat. Every now and then you feel a shift as you turn or hit a rough patch but its not like a rocking boat 24/7.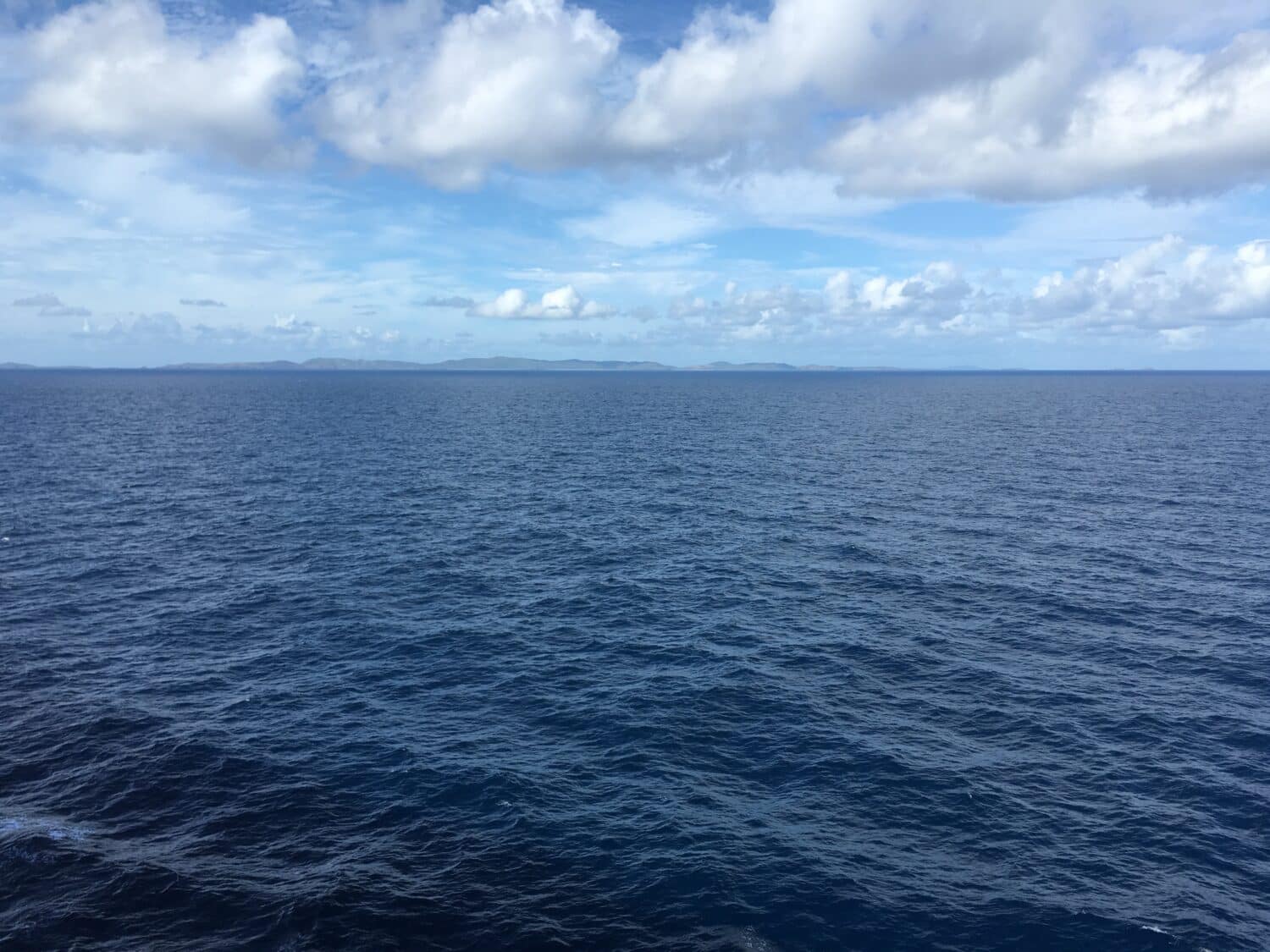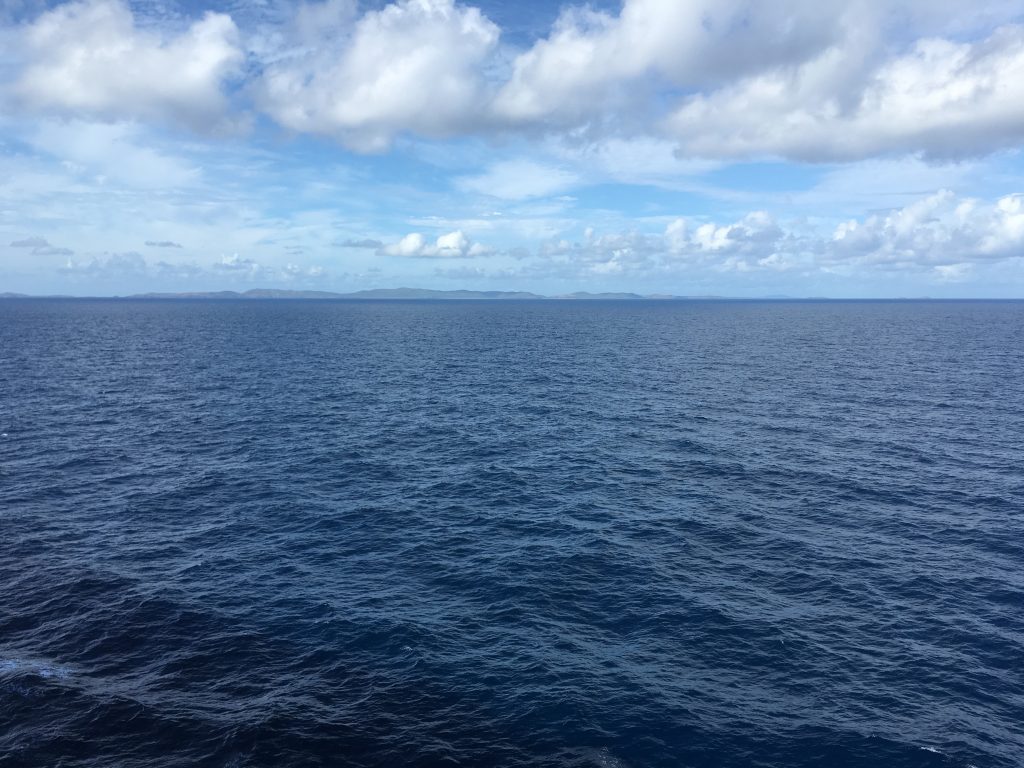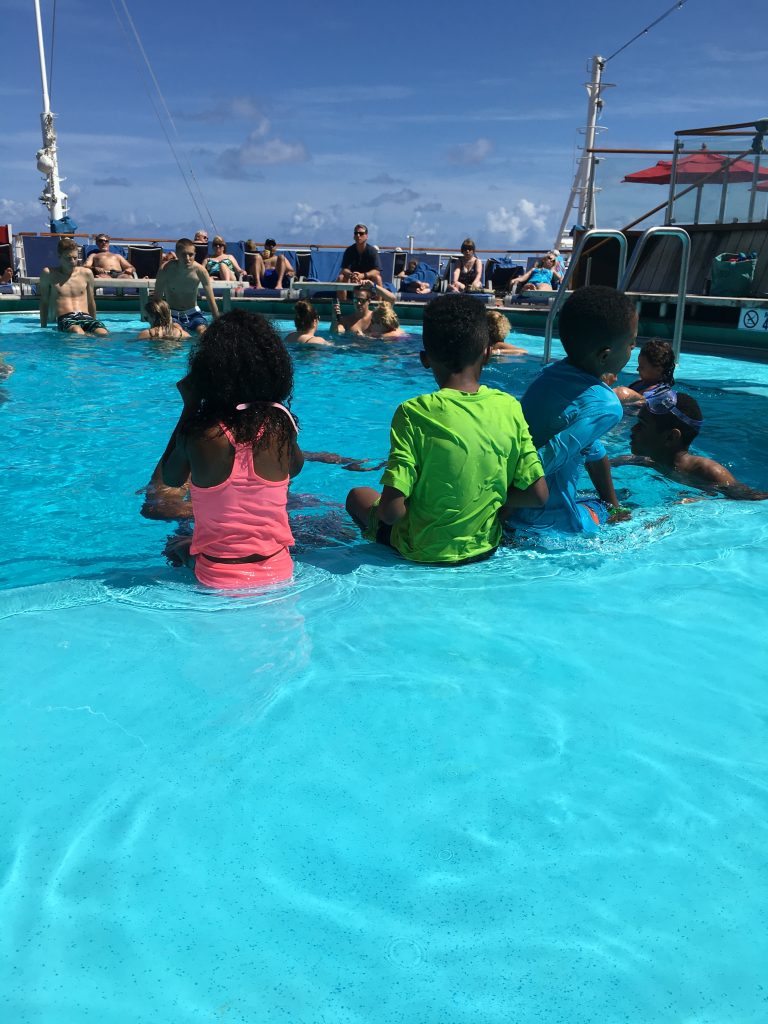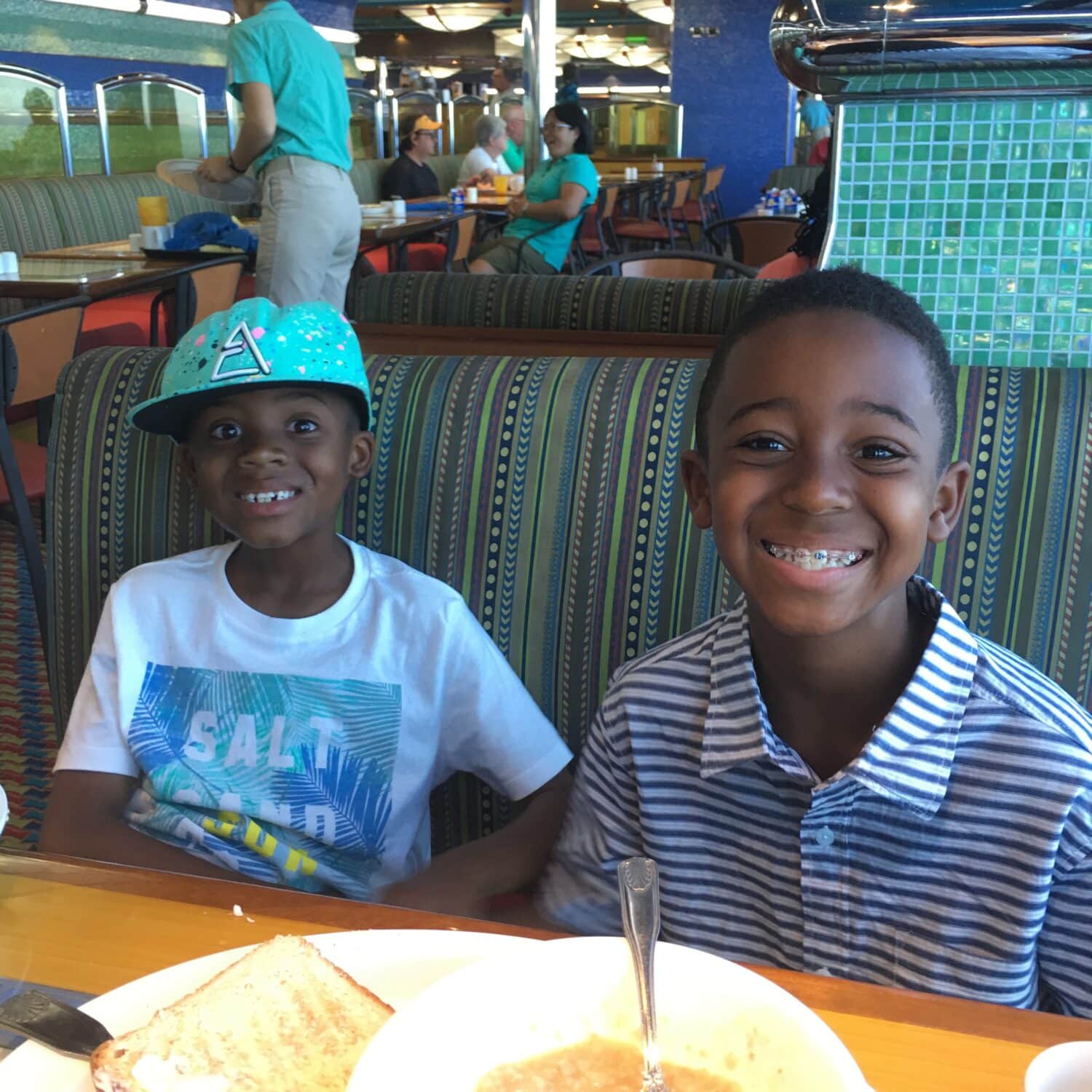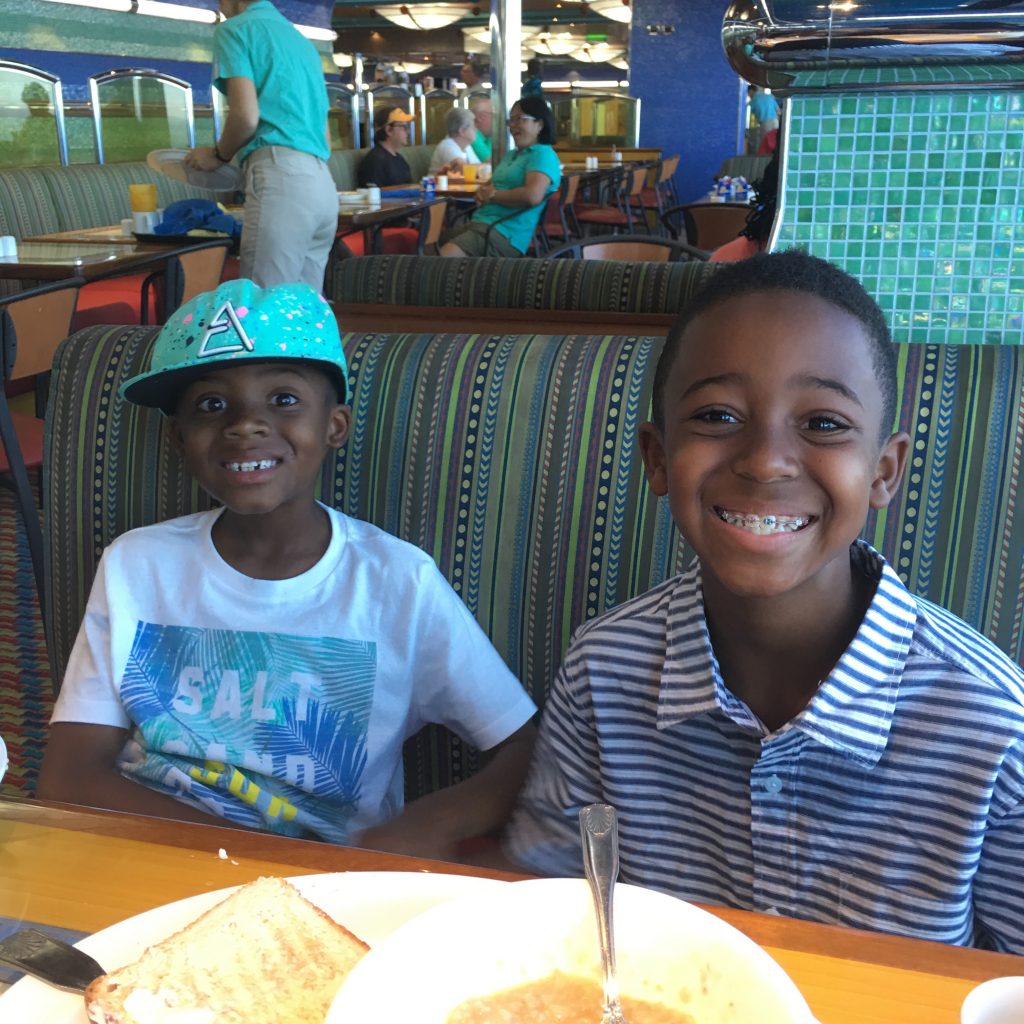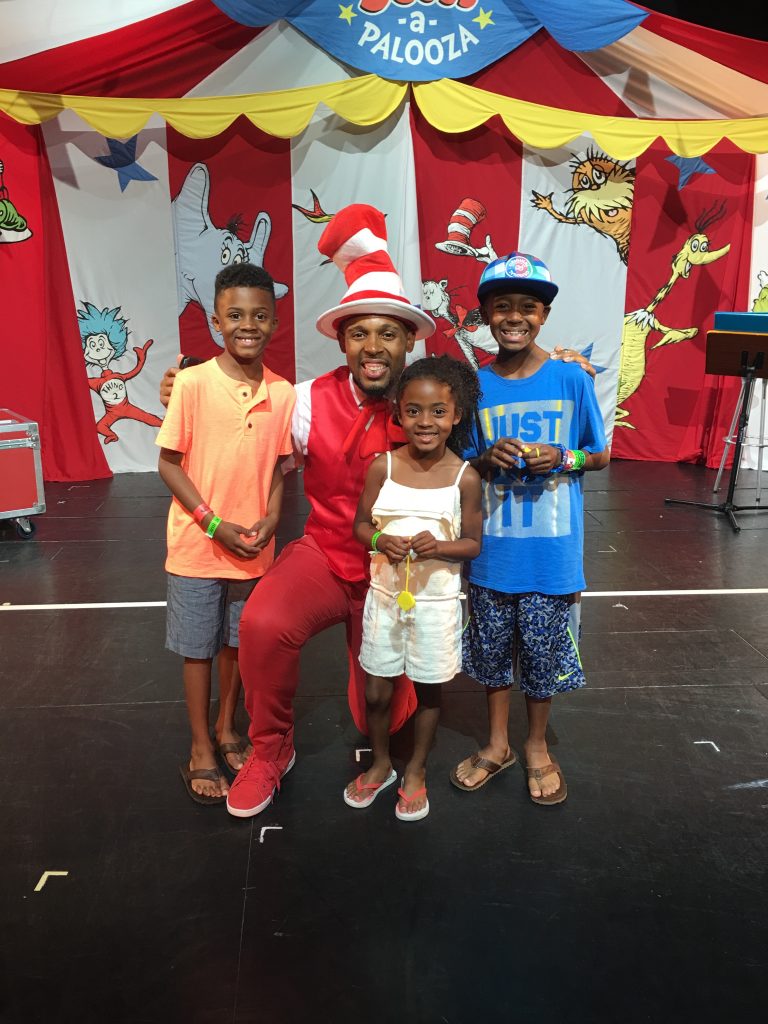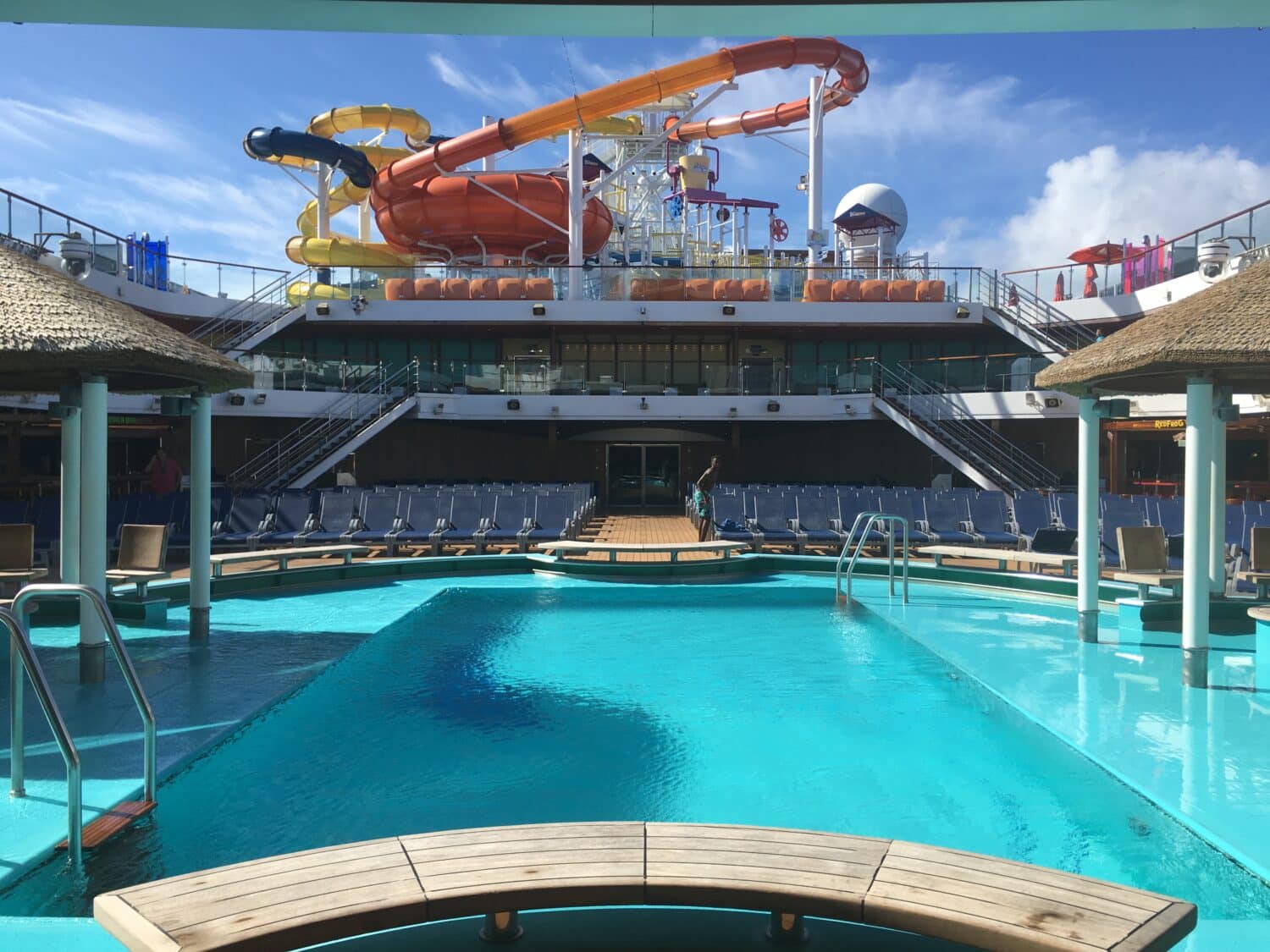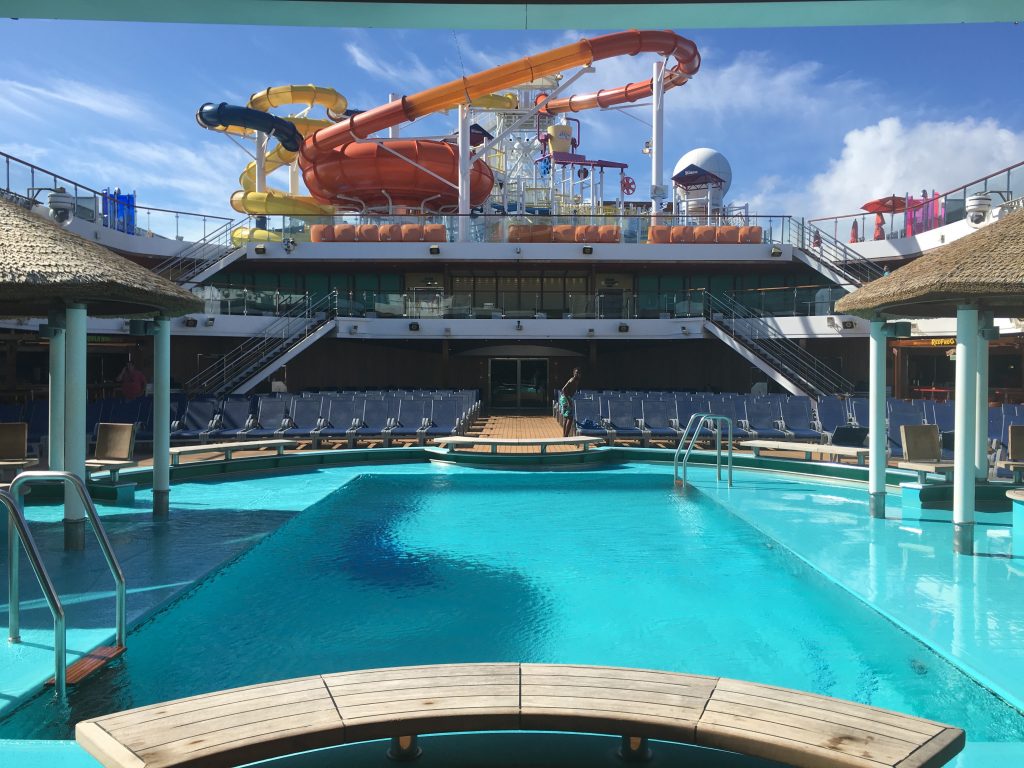 What did I love most about it the cruise ship?
I loved sittin on the balcony and watching the boat move across the sea. I could stare at God's creation all day. Just wondering about what he's created underwater and how the same water has been on the earth since the beginning of time. The water was the deepest most wonderful blue I had ever seen when we were out at sea. As we came closer to each island the ombre effect of the blues shocked me each time. I think I took hundreds of video and photos of just water so I could hold them in my memory forever!