3 Easy DIY Christmas Gifts
This post is sponsored and may contain affiliate links, please read my disclosure policy.
I'm back today showing you 3 Easy DIY Christmas gifts you can make this year using cranberries! Fresh cranberries are over flowing this time of year and are so affordable! I also picked up a collection of jars from Michaels last week during that amazing black Friday sale!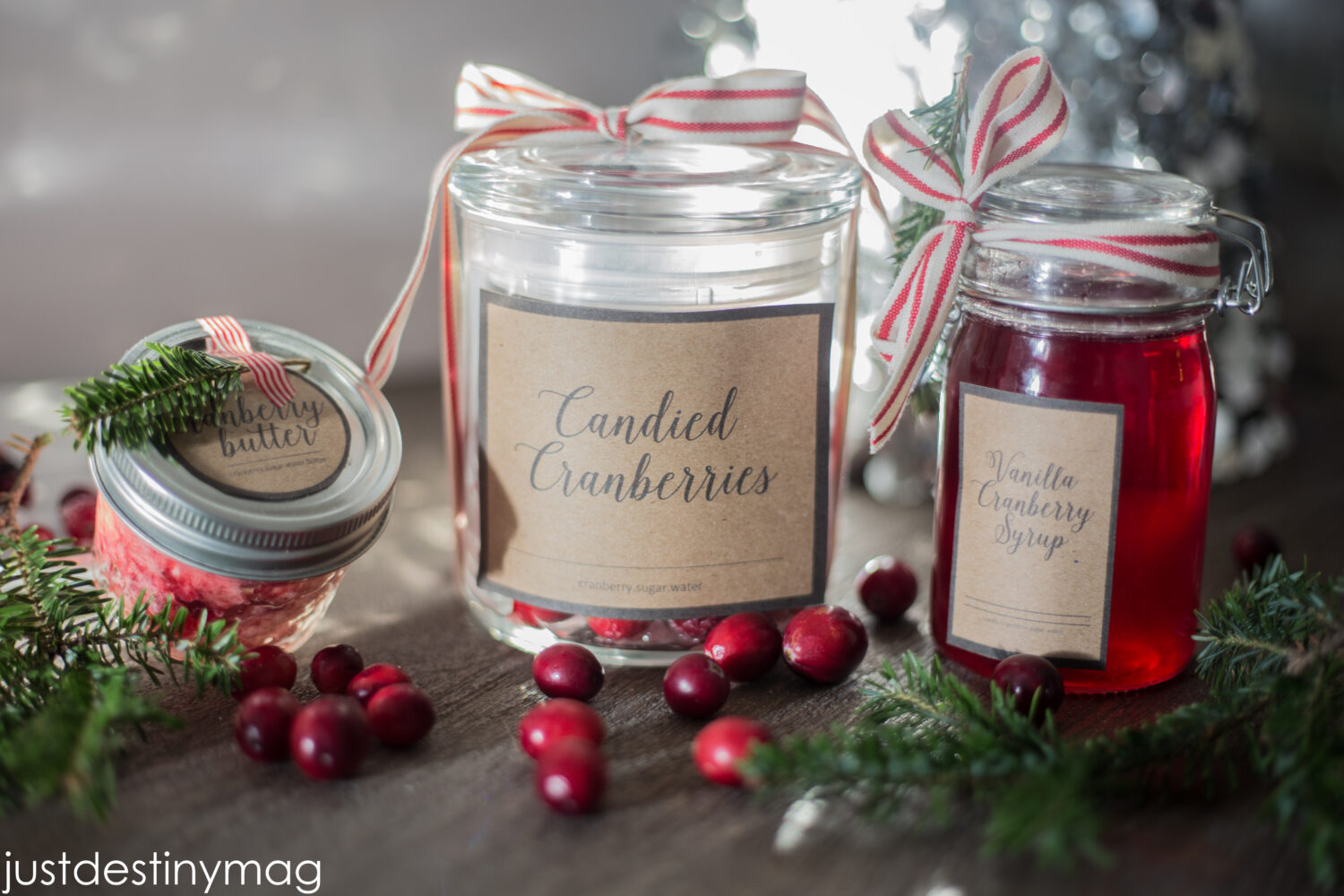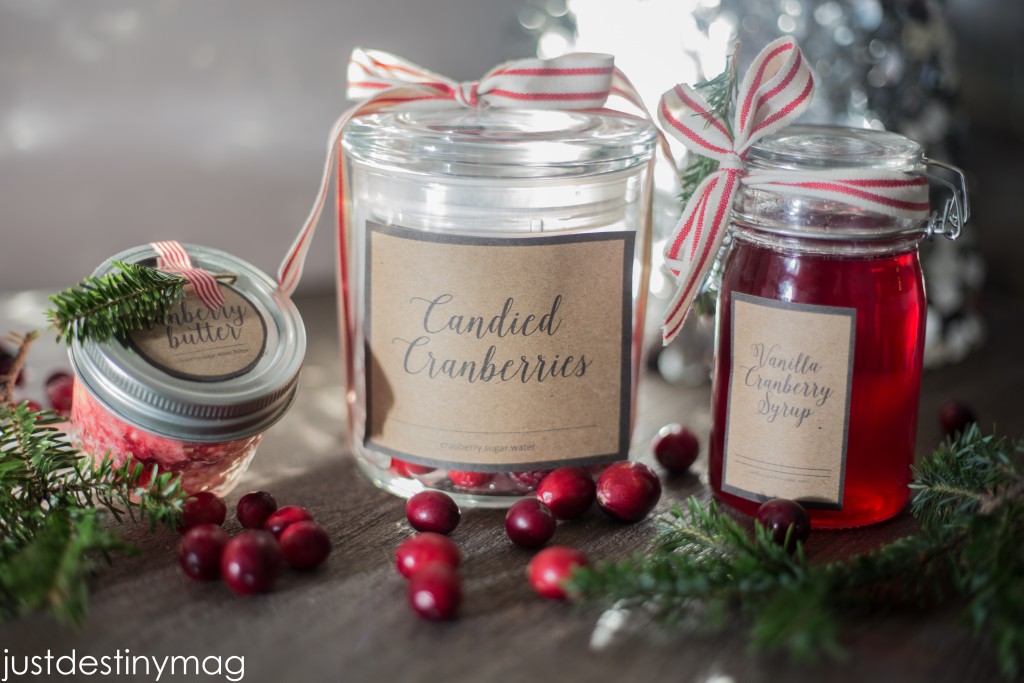 ---
---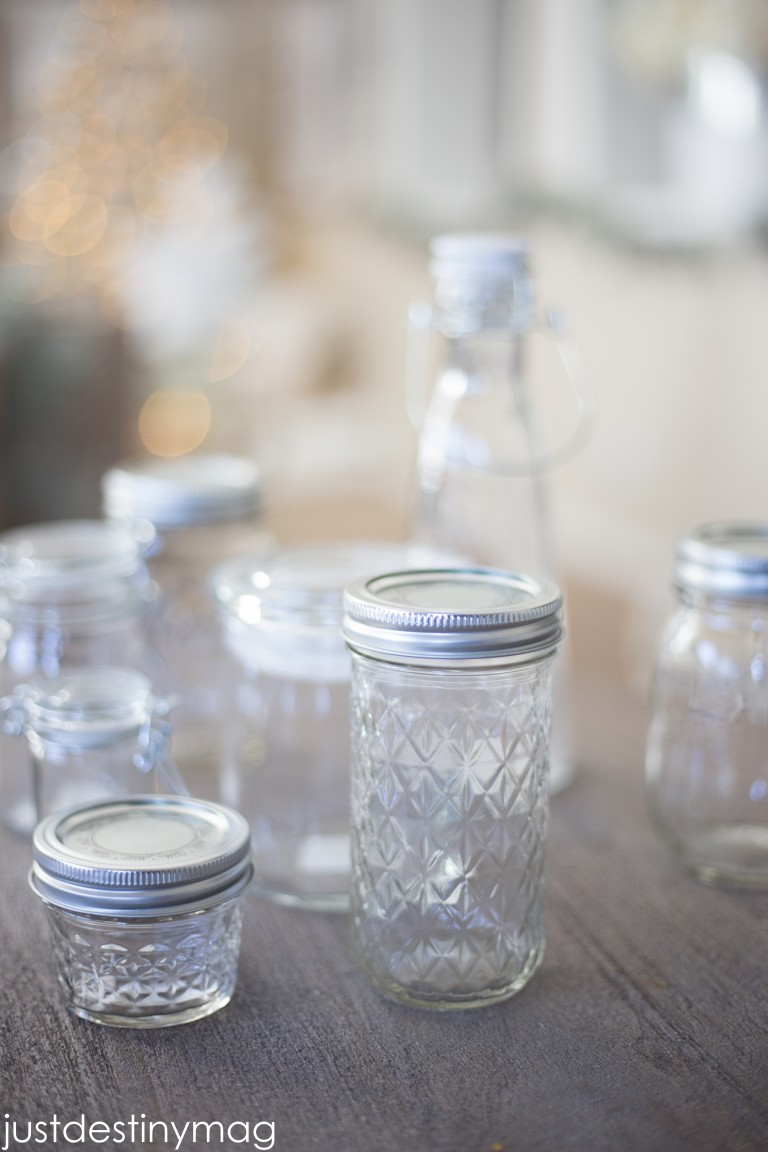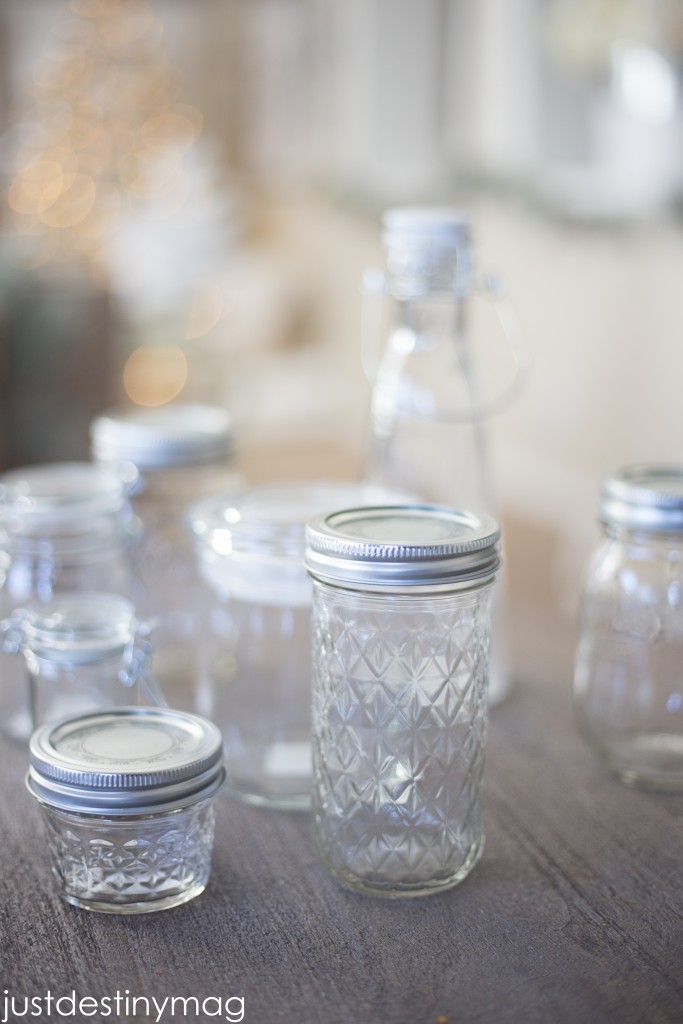 These cranberry gifts can be made all at once and handed out to all your friends and family! Just grab a few bags of cranberries during your next grocery trip and some bottles from Michaels and you're all set! I'm sure you have sugar, water and butter in your pantry already! If you're using jars you should give them a good cleaning before and sterilize them!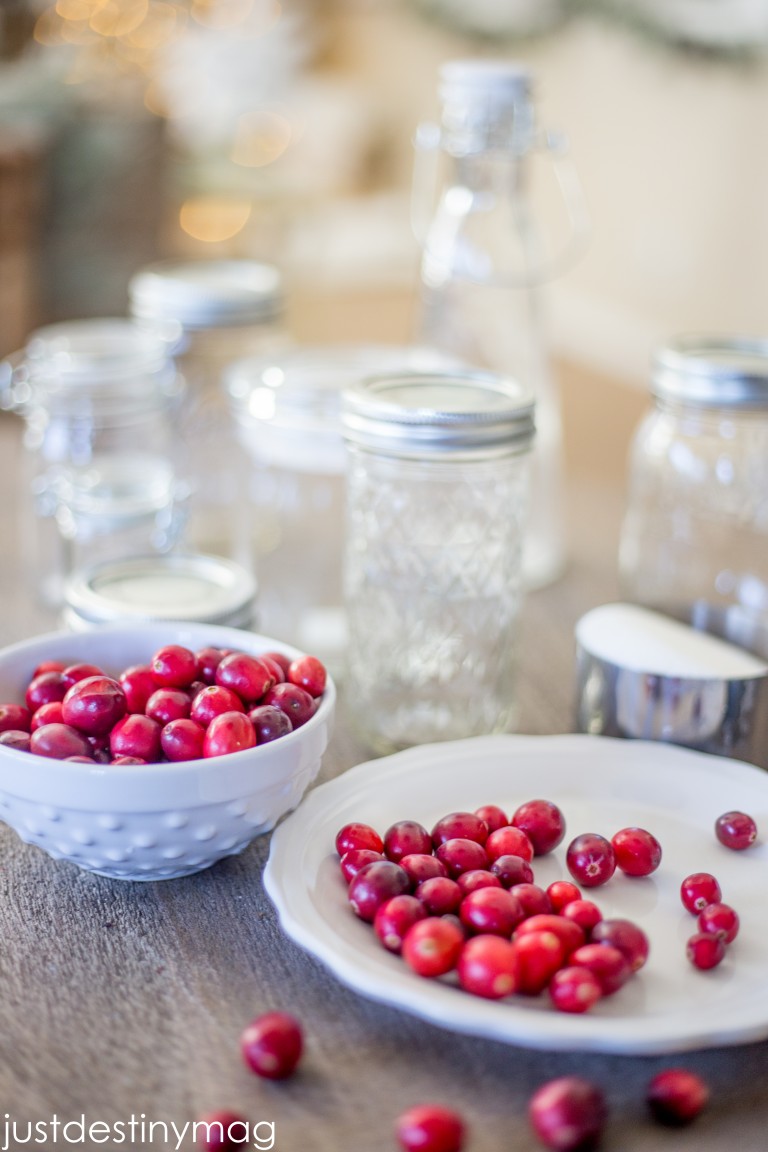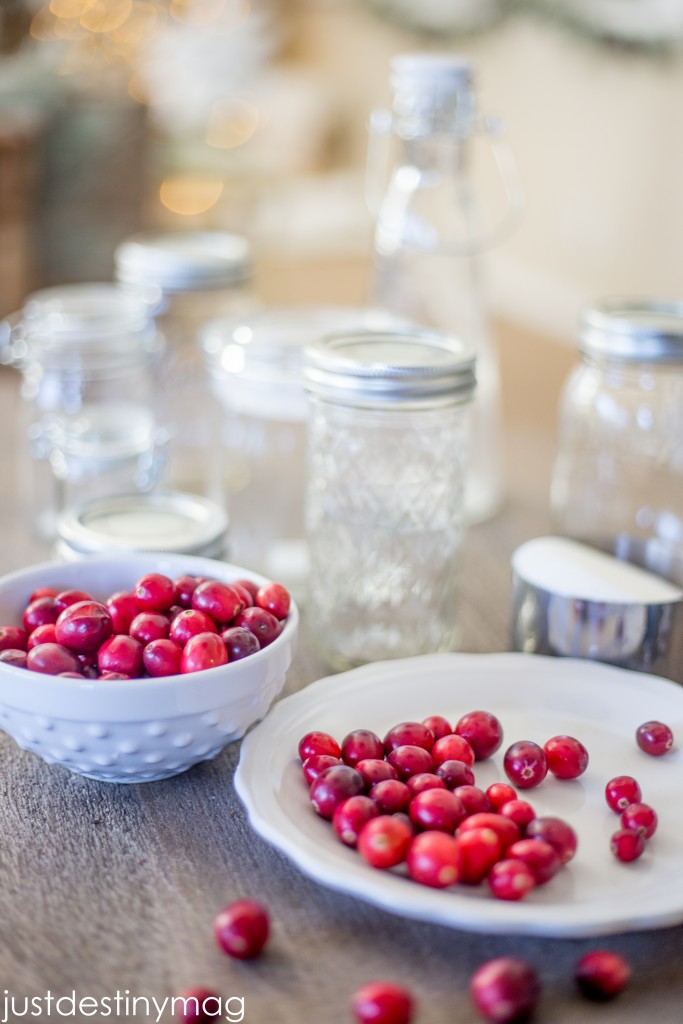 Vanilla Cranberry Syrup
---

You will need:
Instructions:
Place the water, sugar, vanilla extract and cranberries into a sauce pan over medium-high heat. Bring to a boil. Continuously stir to help the sugar dissolve. Once the boil is reached, lower the heat to medium and keep the mixture at a low boil for 5 minutes.Remove from heat. Let syrup steep off the heat for 10 minutes. Strain. Let the syrup cool at room temperature before putting them into the bottle.
Store in the fridge for 2 weeks!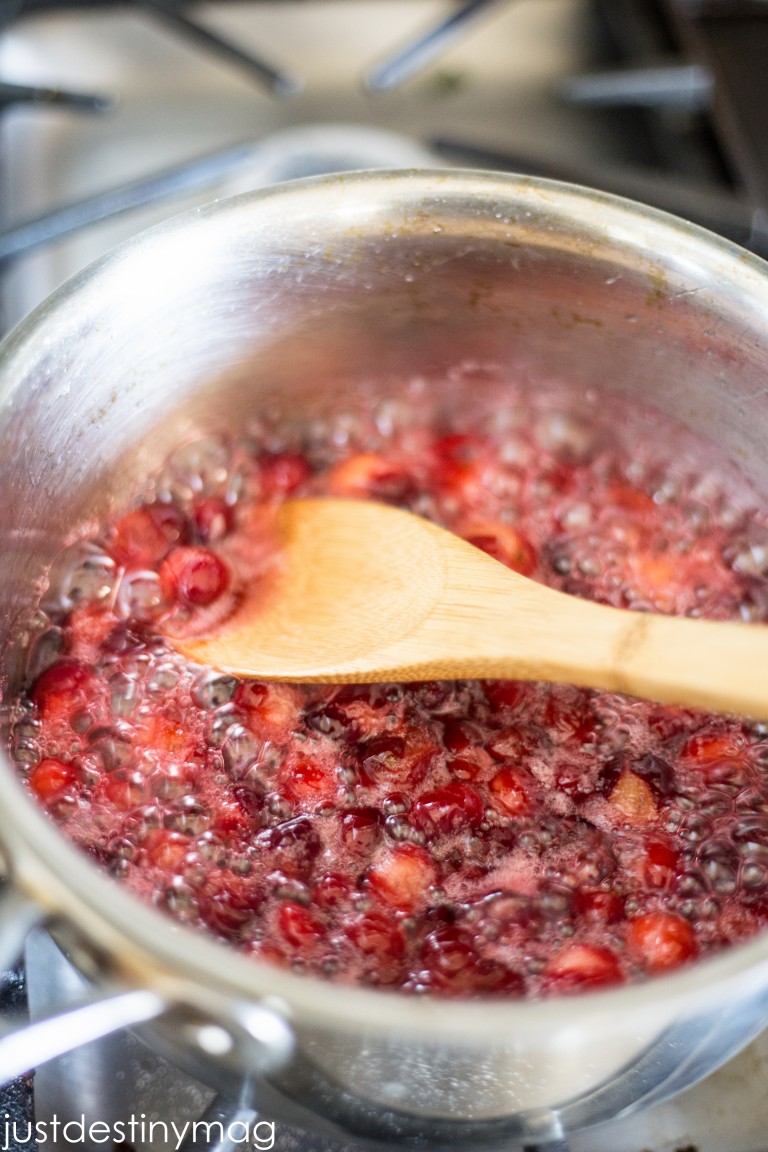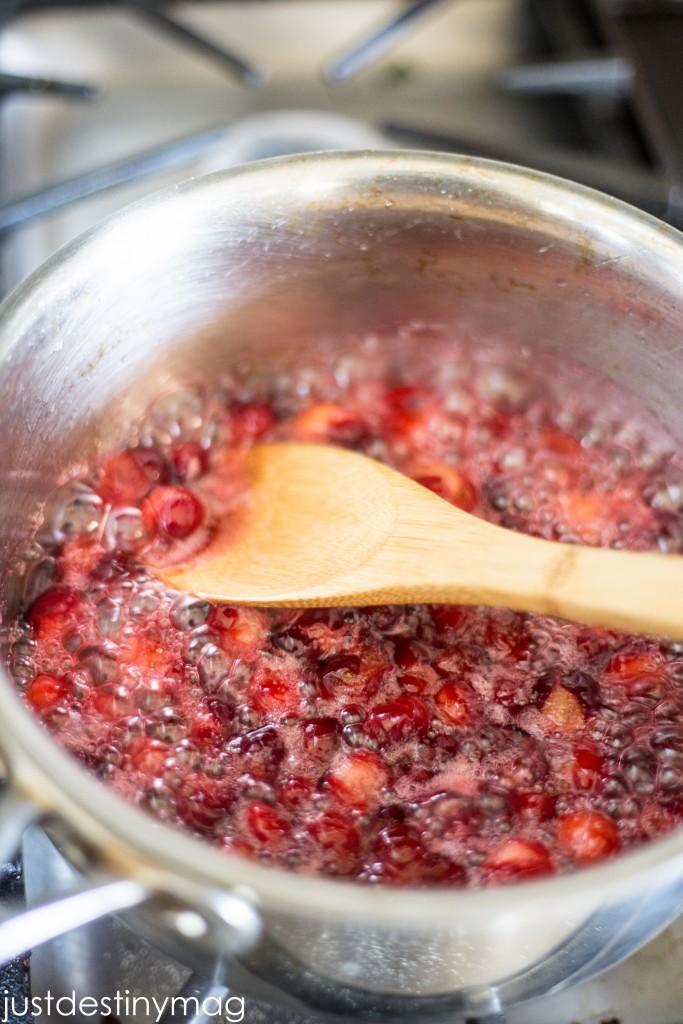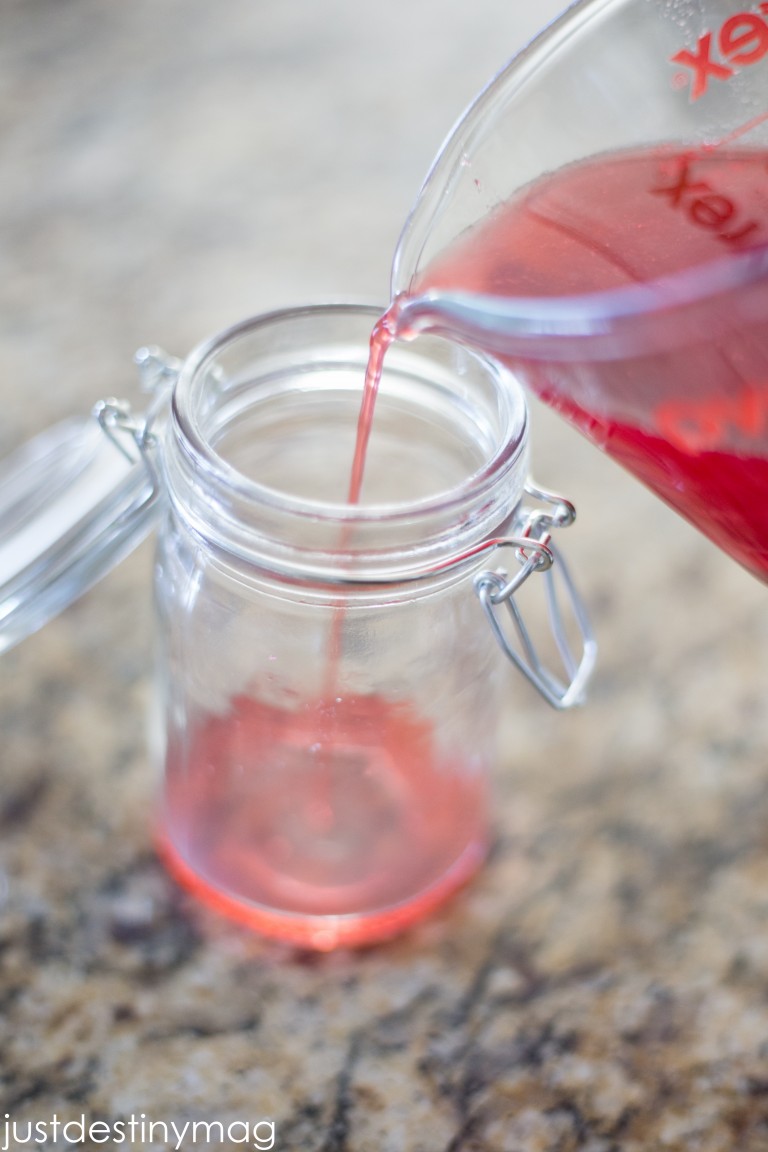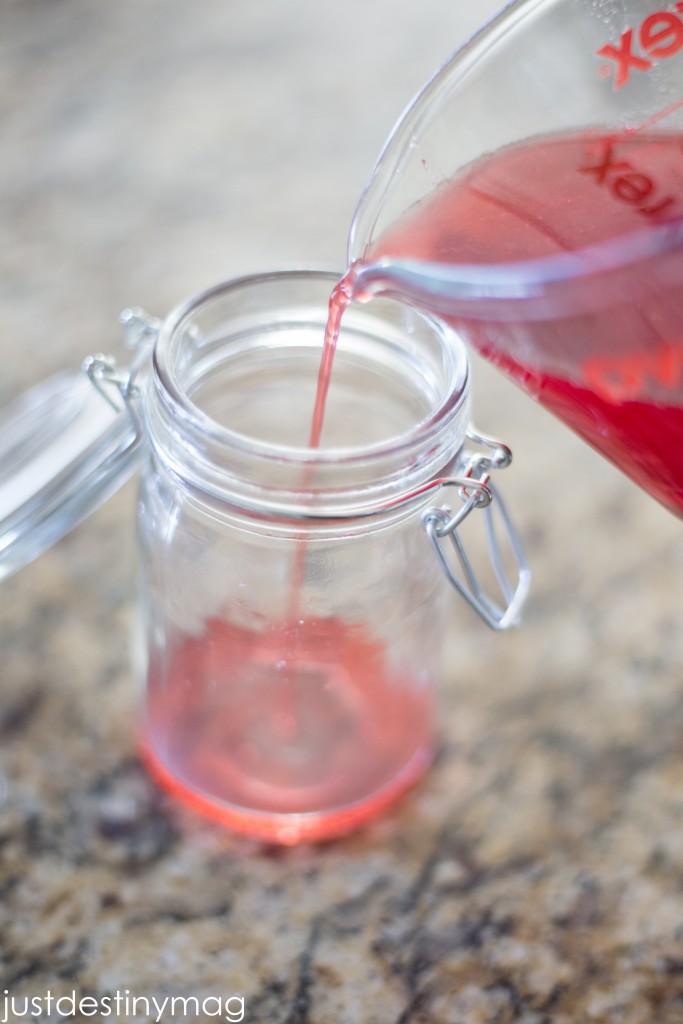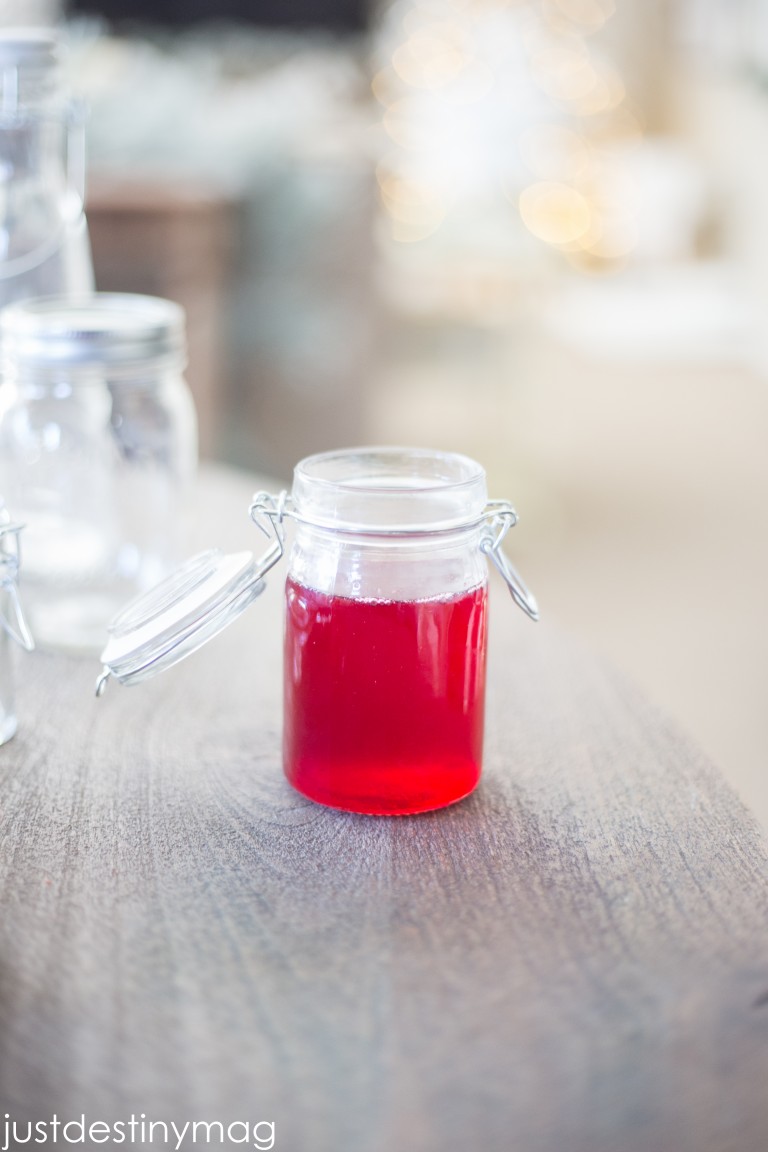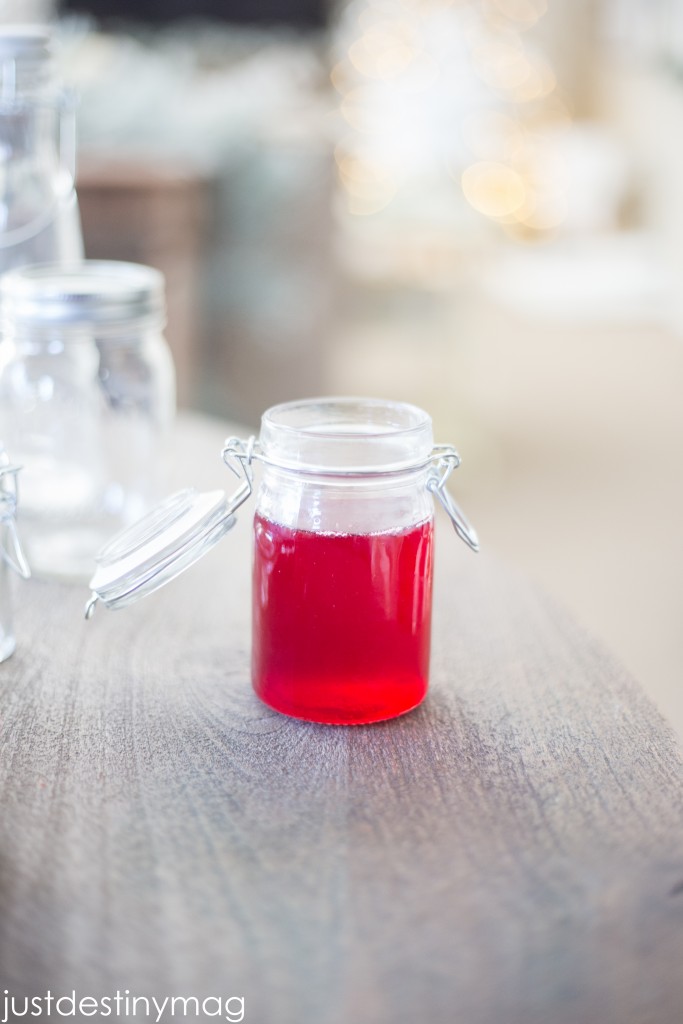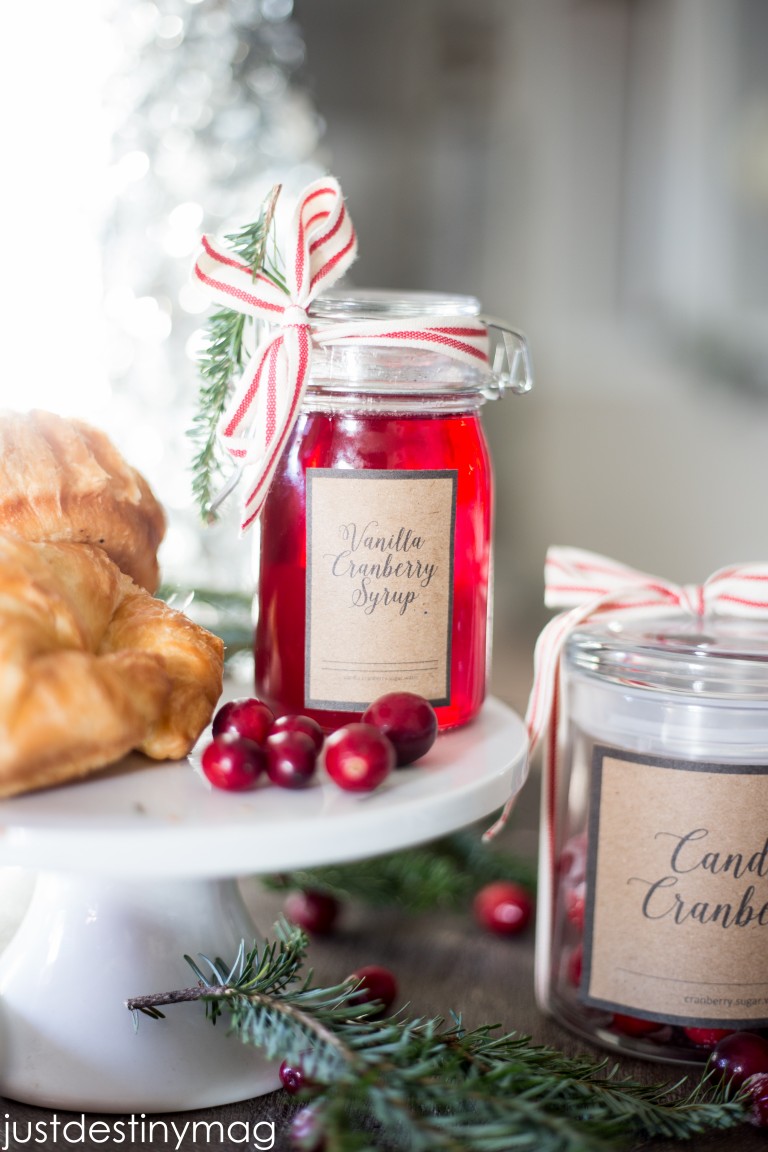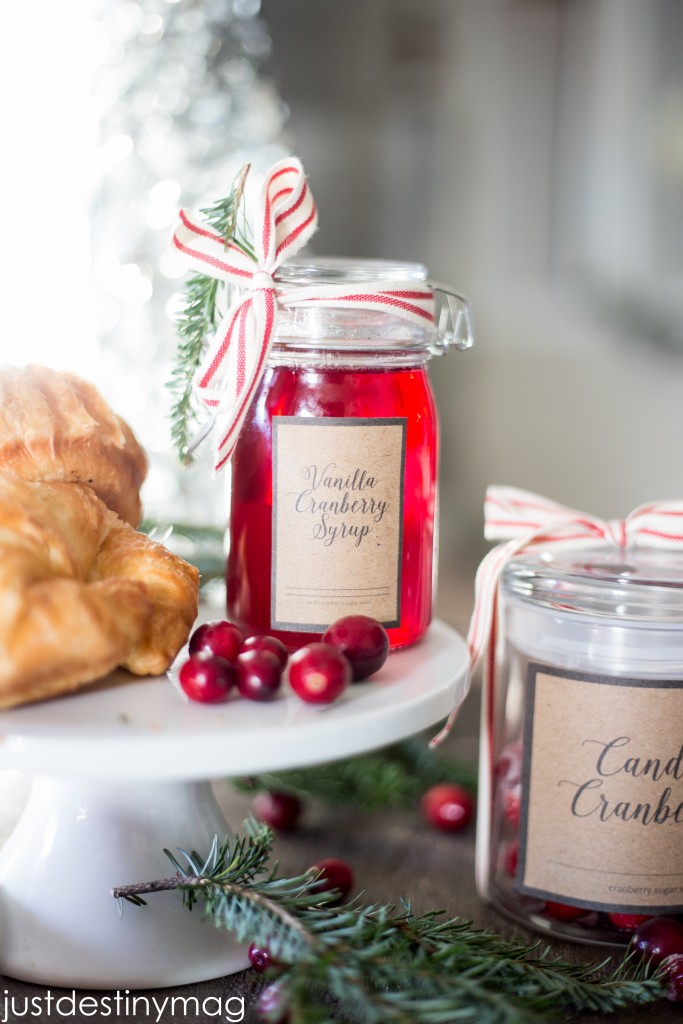 Cranberry Butter
---
This gift is made using the leftover cranberries from the recipe above! But if not, start the recipe from scratch…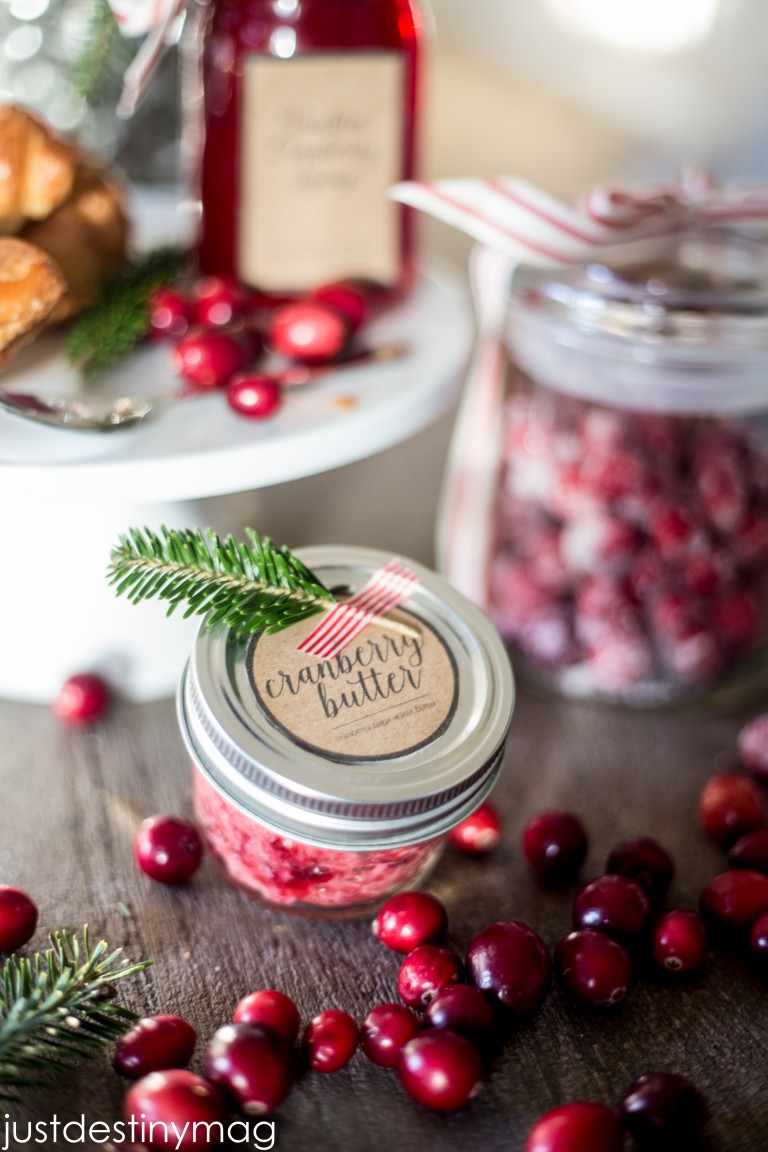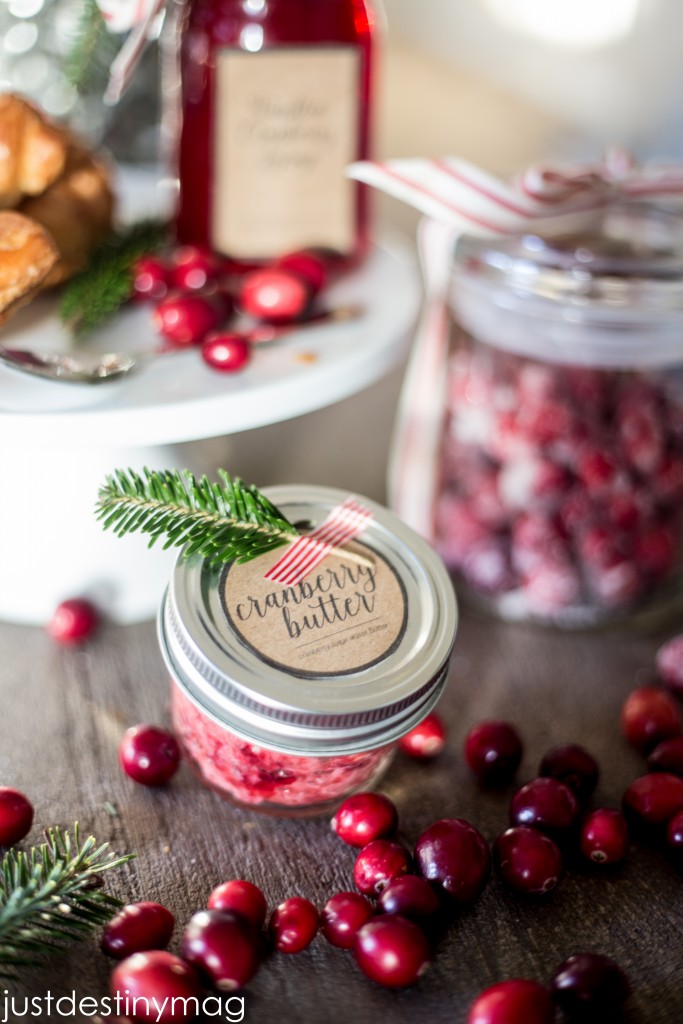 You will need:
Combine 1 cup of cranberries, 1 cup of water and 1 cup of sugar in a medium saucepan; cook over medium-high heat, stirring often, until the cranberries pop and break down and thicken to a jam like consistency; about 10 minutes or so. (Or use the leftover cranberries from the Vanilla Cranberry Syrup) . Remove from heat and let cool completely. Strain any leftover syrup. Discard or save. Use a food processor to combine 1 cup softened butter with the cooled cranberries until combined. Serve of store in the refrigerator. Use on hot rolls, muffins or toast for a sweet bite!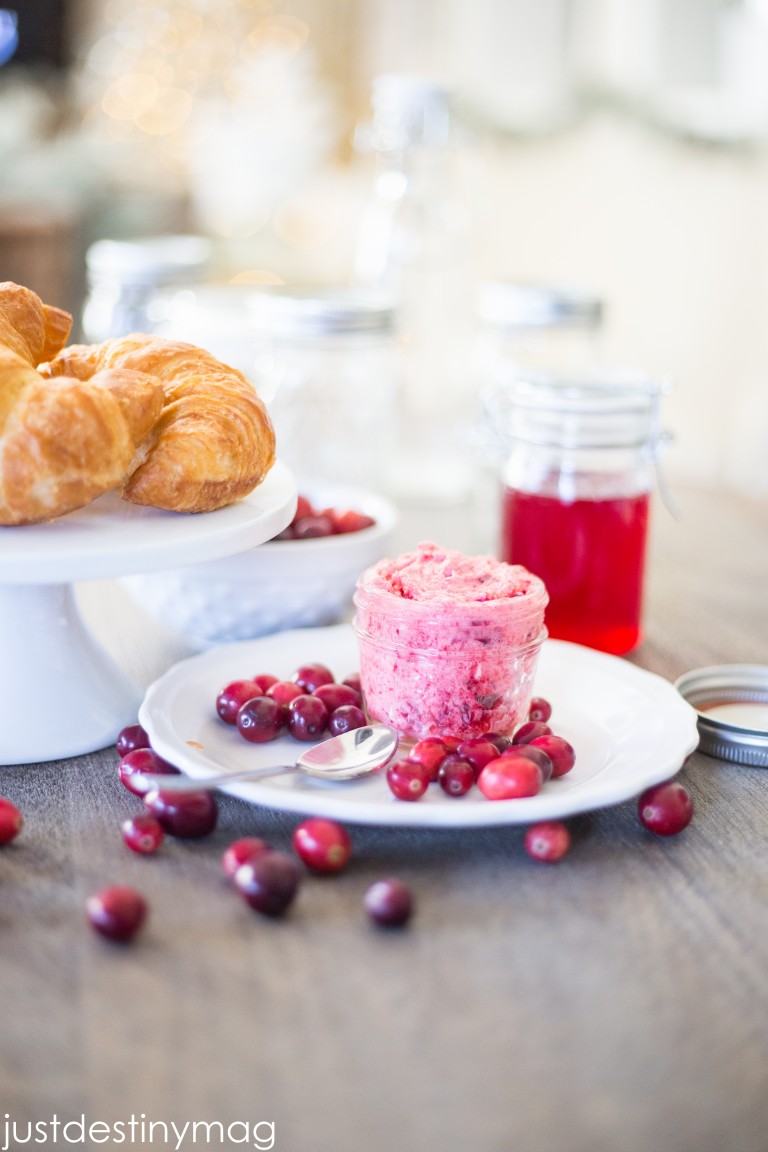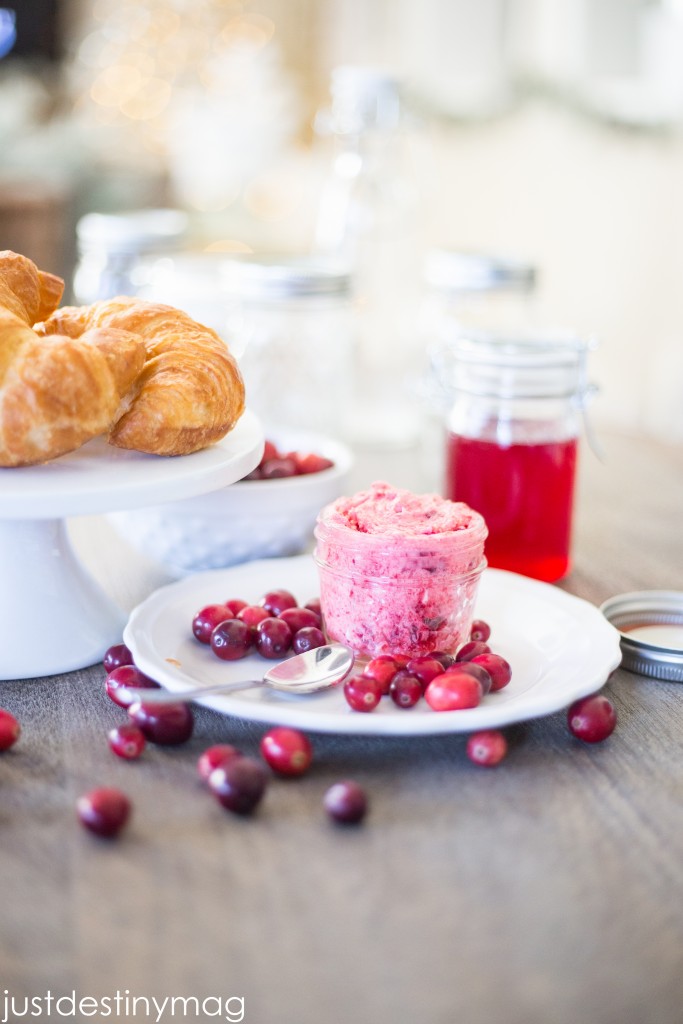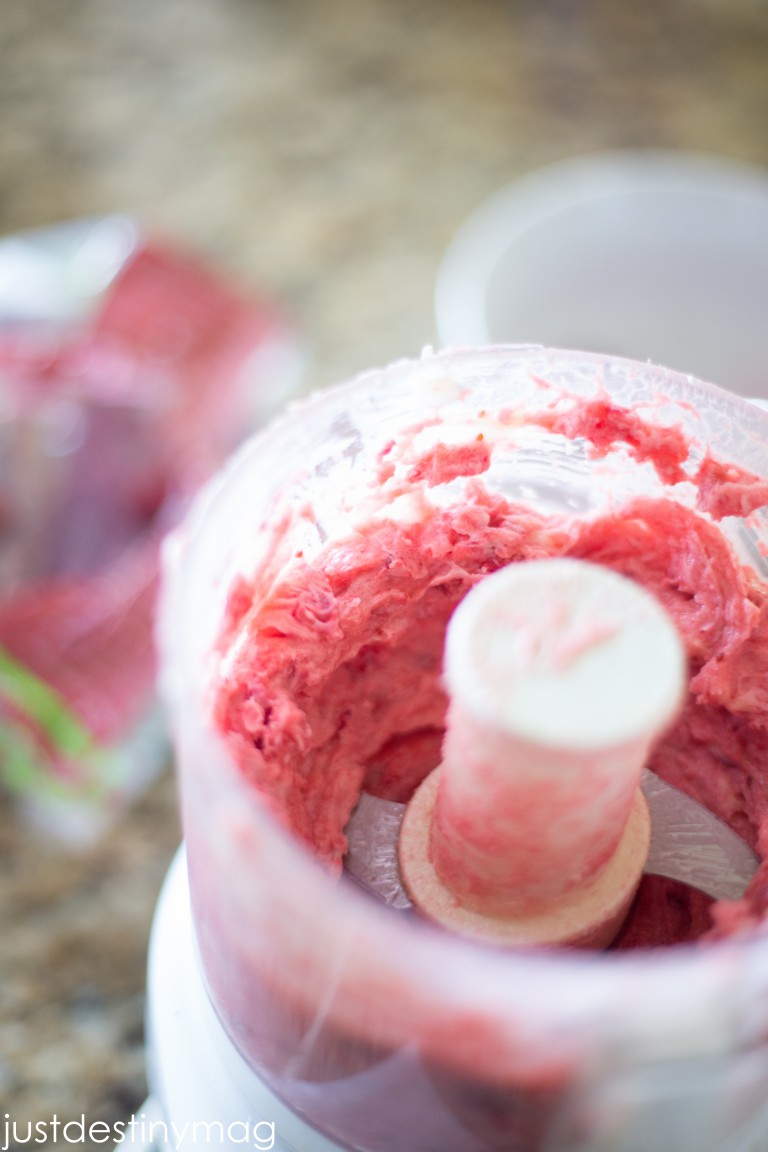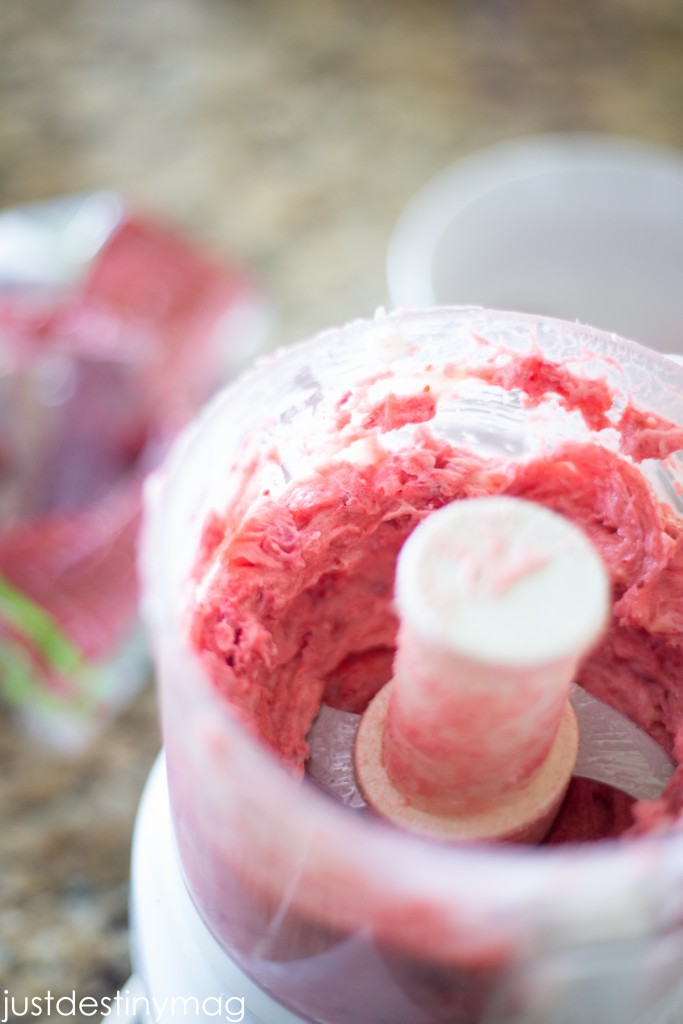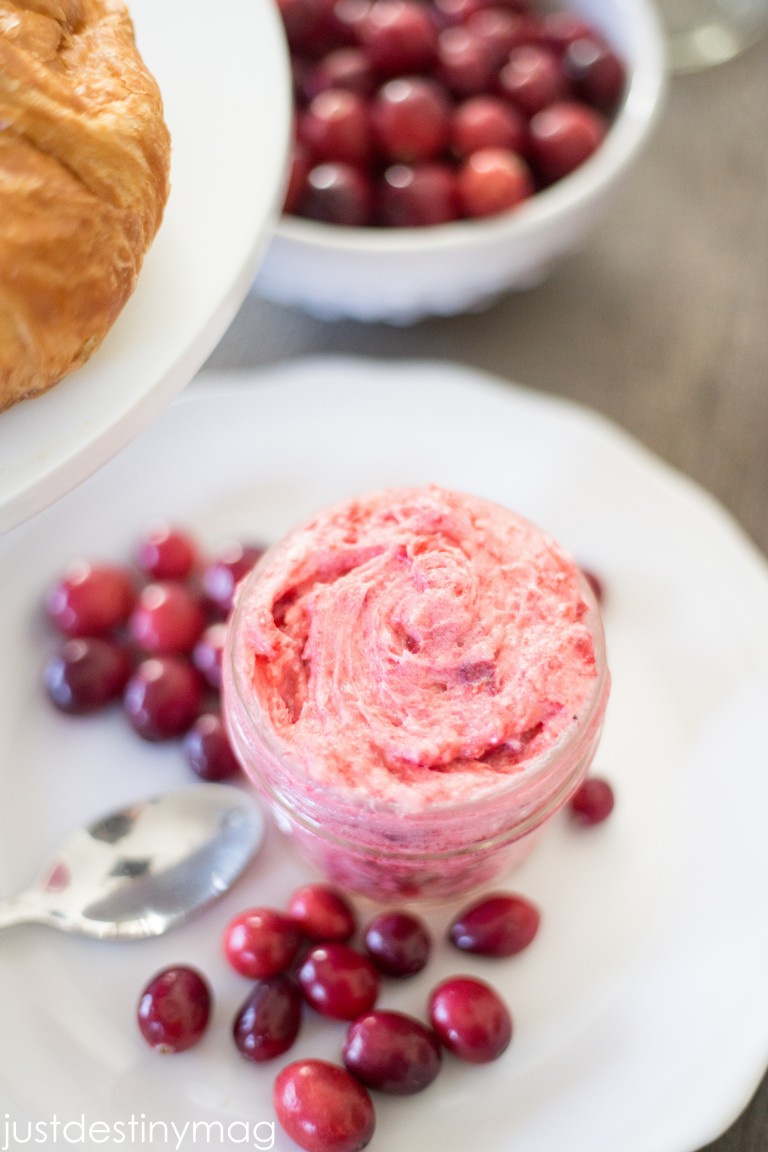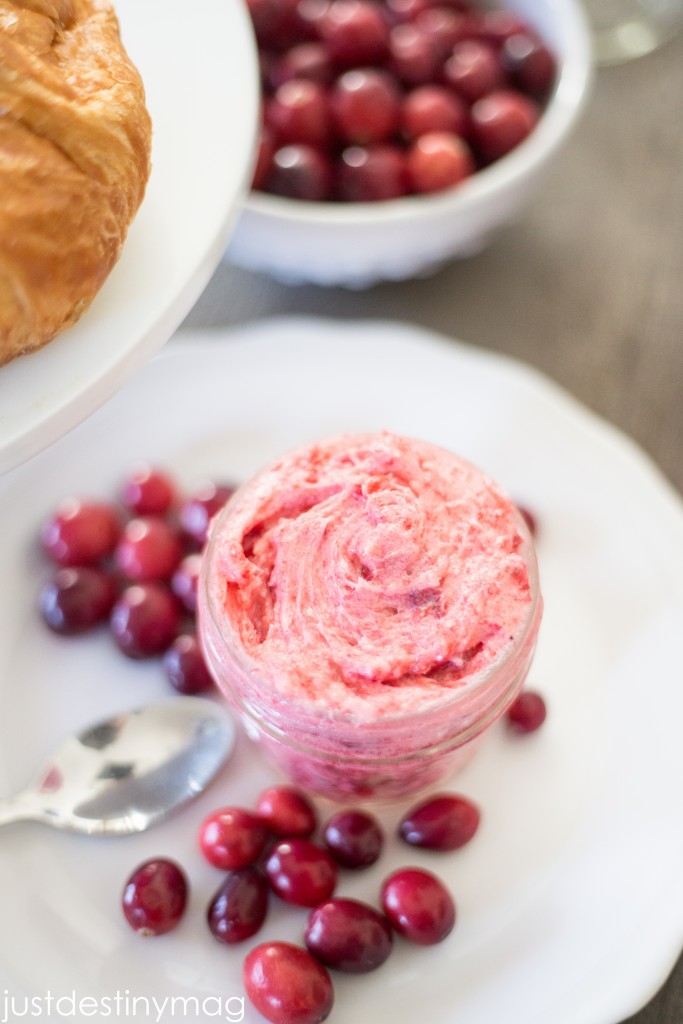 Sugared Cranberries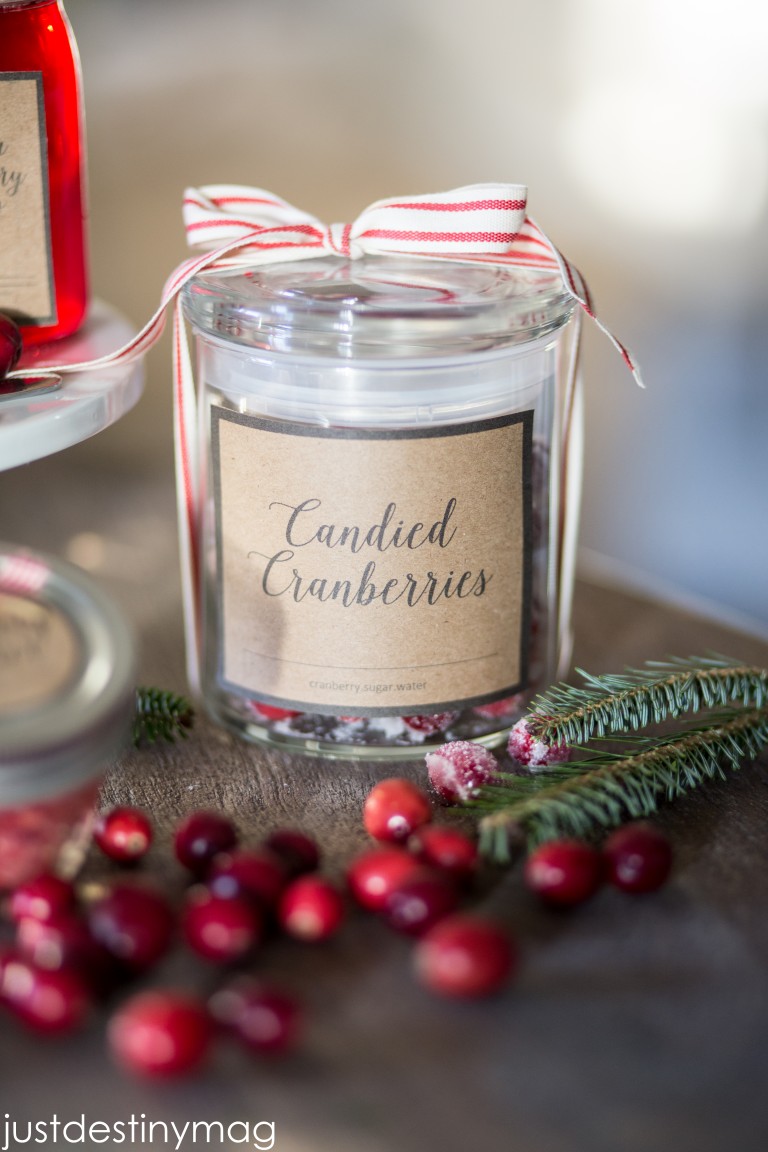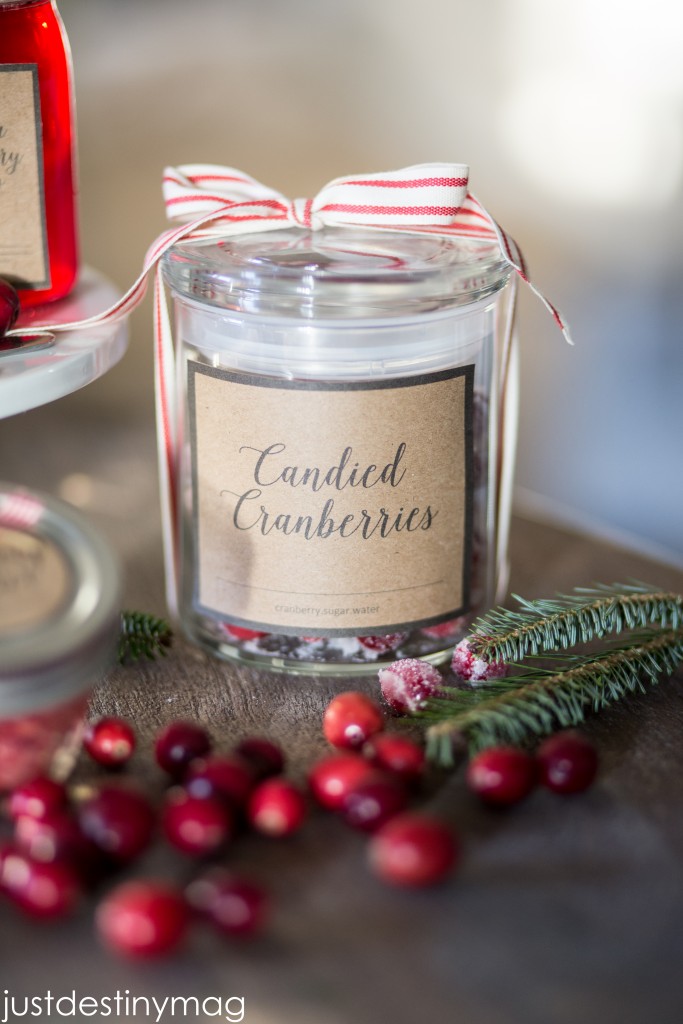 ---
Combine granulated sugar and water in a small saucepan over low heat, stirring mixture until sugar dissolves. Bring to a simmer; remove from heat. (Do not boil or the cranberries may pop when added.) Pour mixture over cranberries in a heat safe bowl. Cover and refrigerate 8 hours or overnight.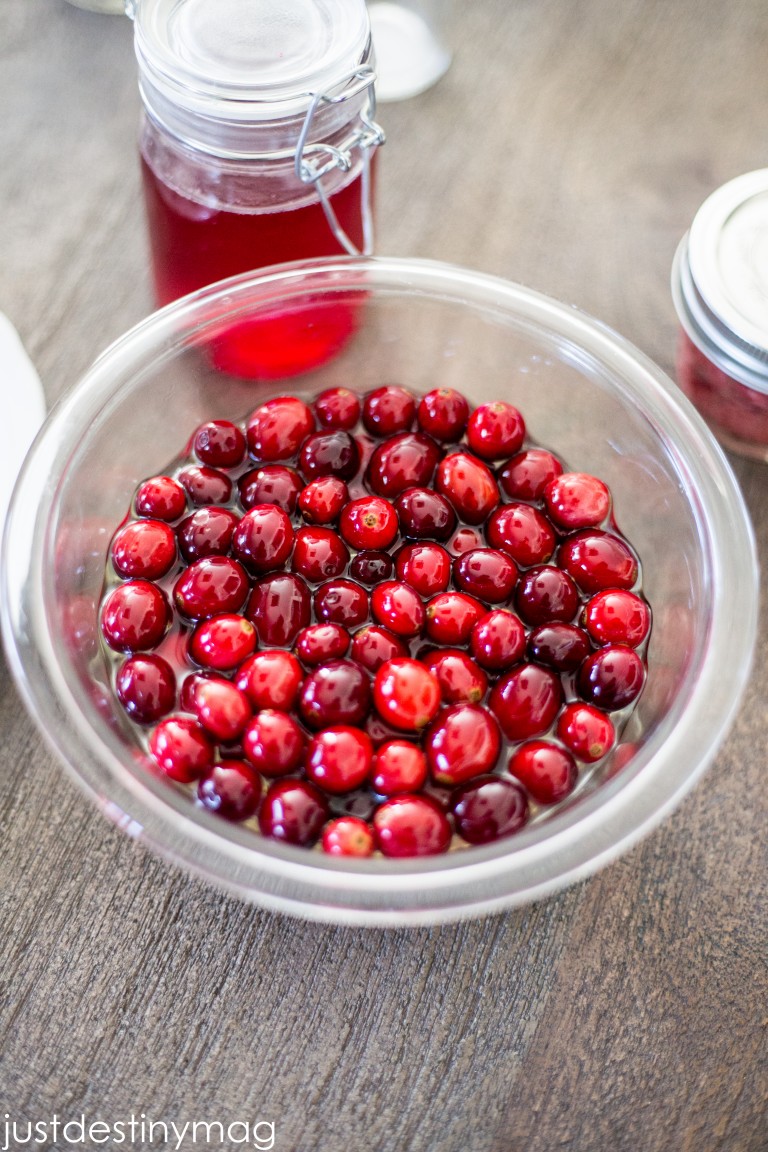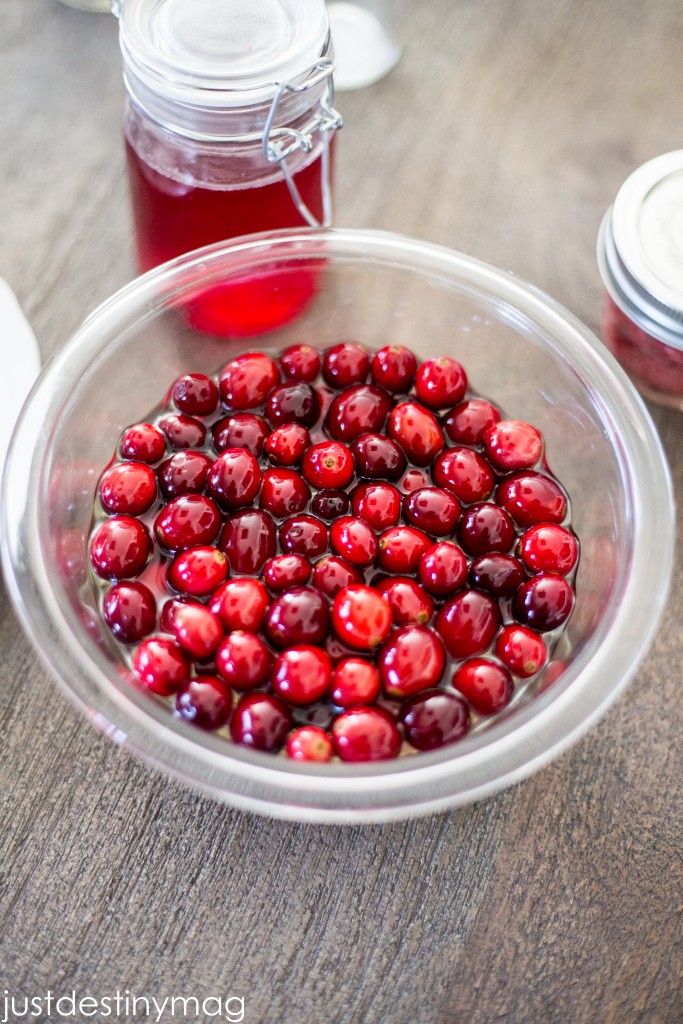 Drain cranberries in a colander over a bowl. Place superfine sugar in a shallow dish. Add the cranberries, rolling to coat with sugar. Spread sugared cranberries in a single layer on a baking sheet; let stand at room temperature 1 hour or until dry.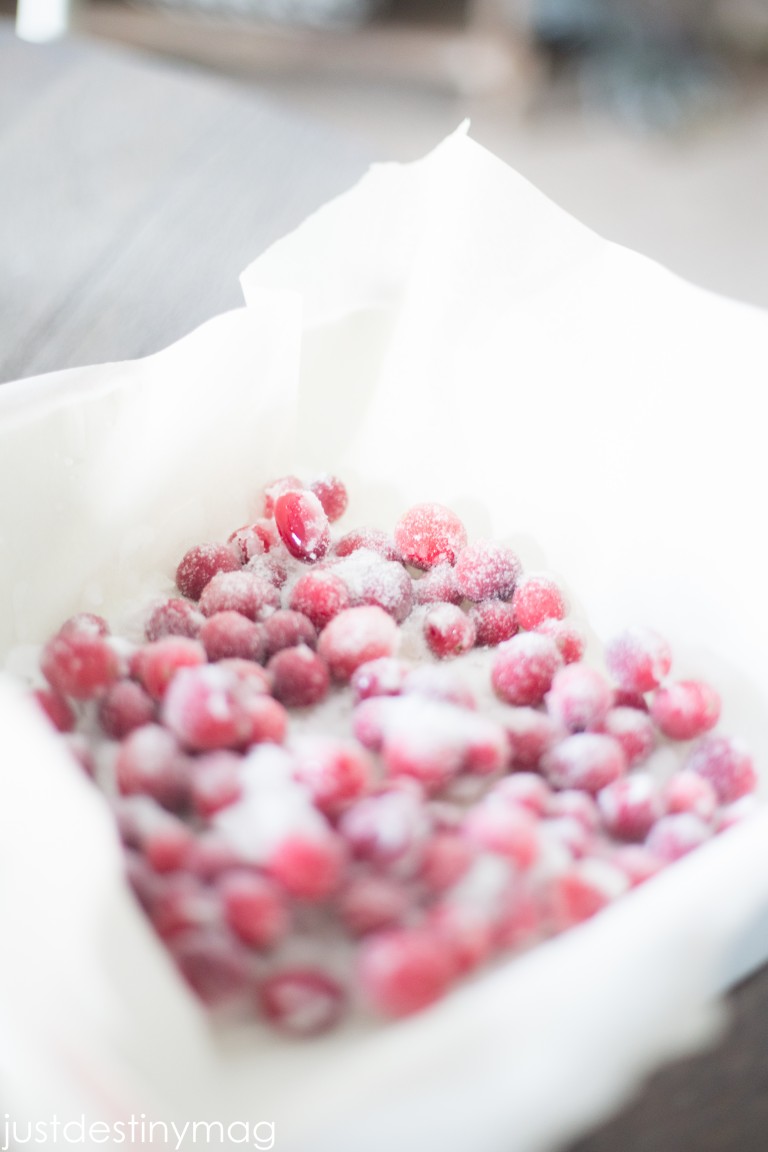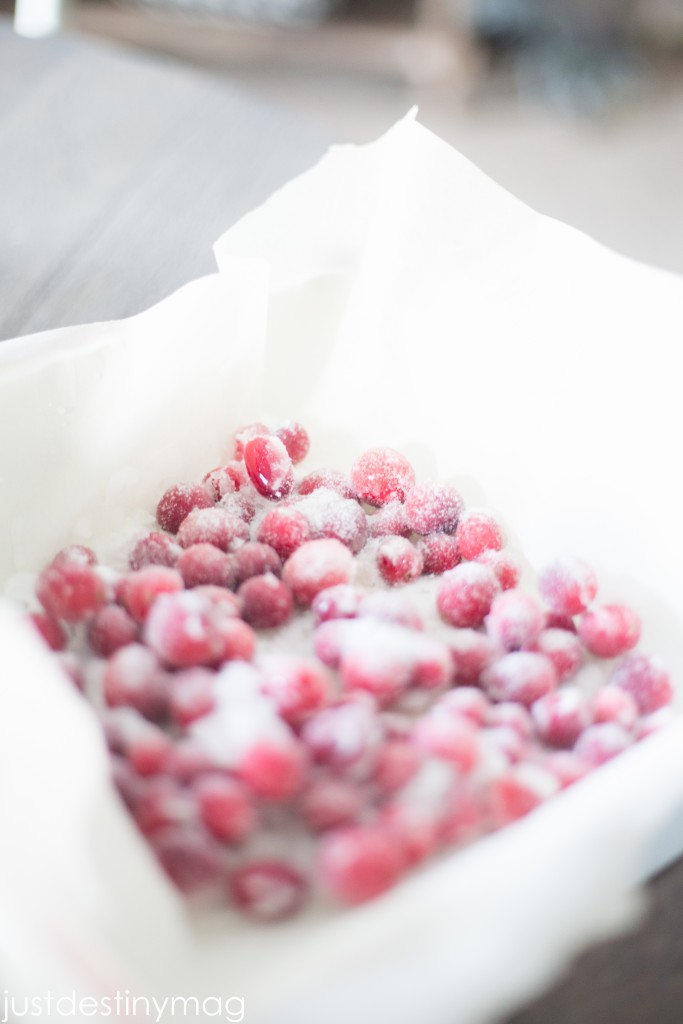 Then place them into your candy jar with a pretty label. Your friends and family with love these for decorating cakes or just for a sweet snack!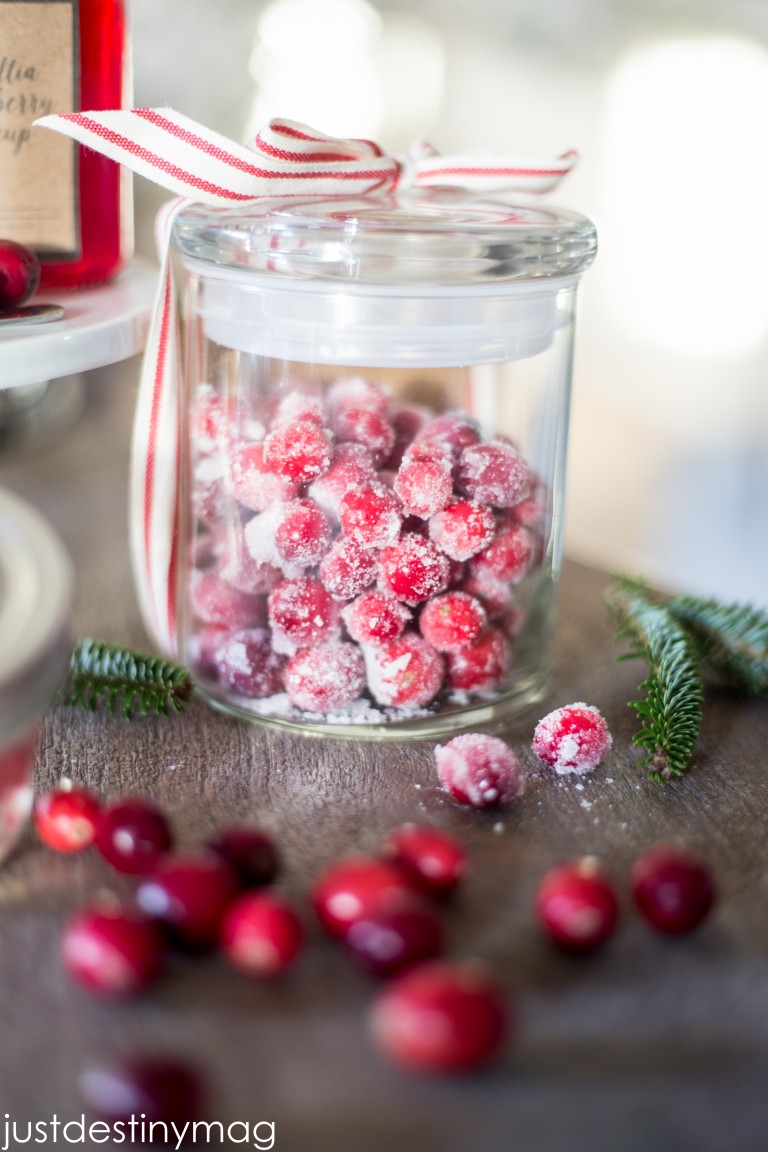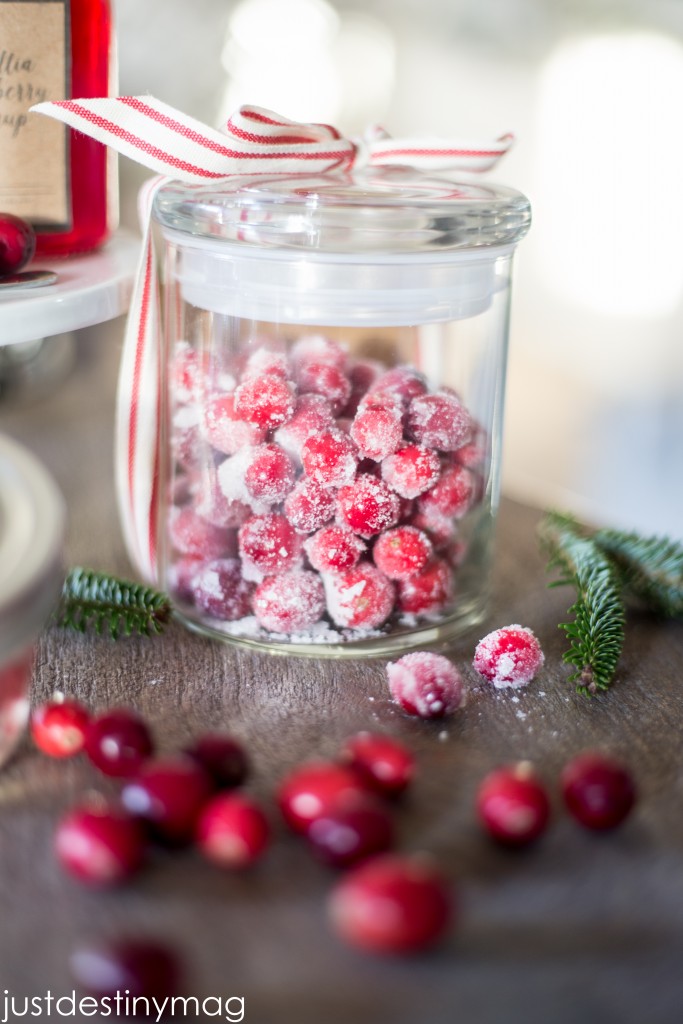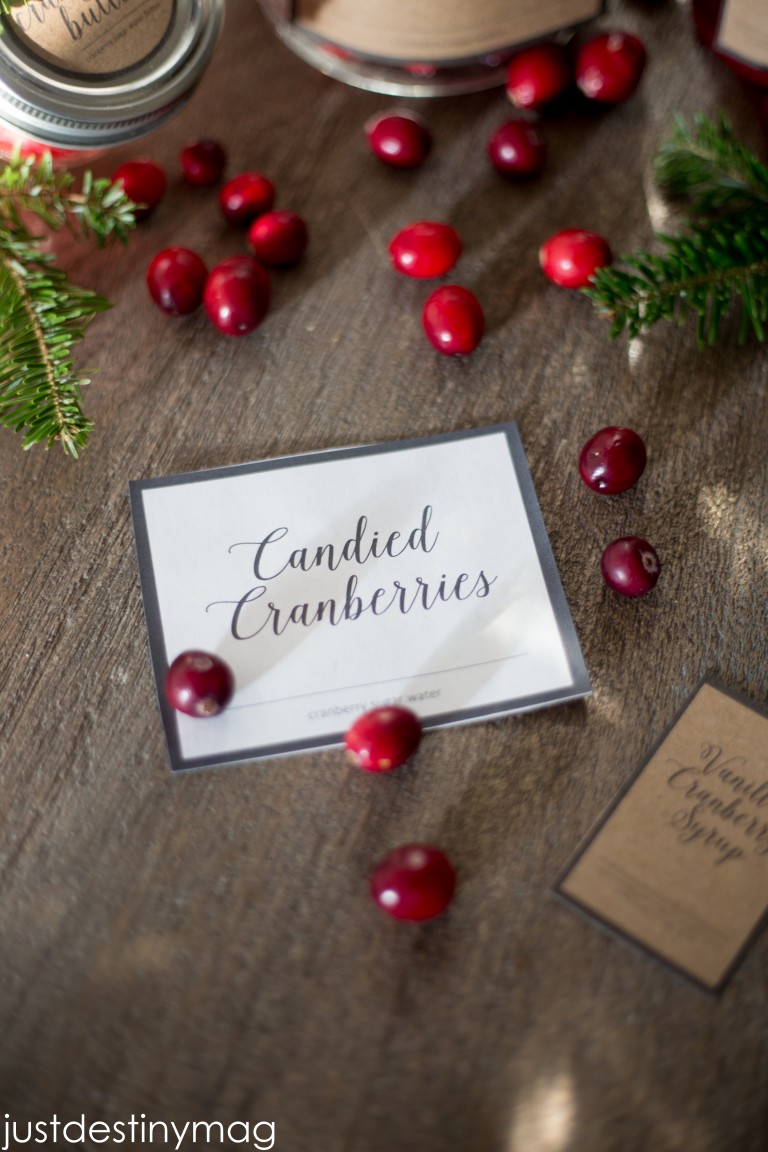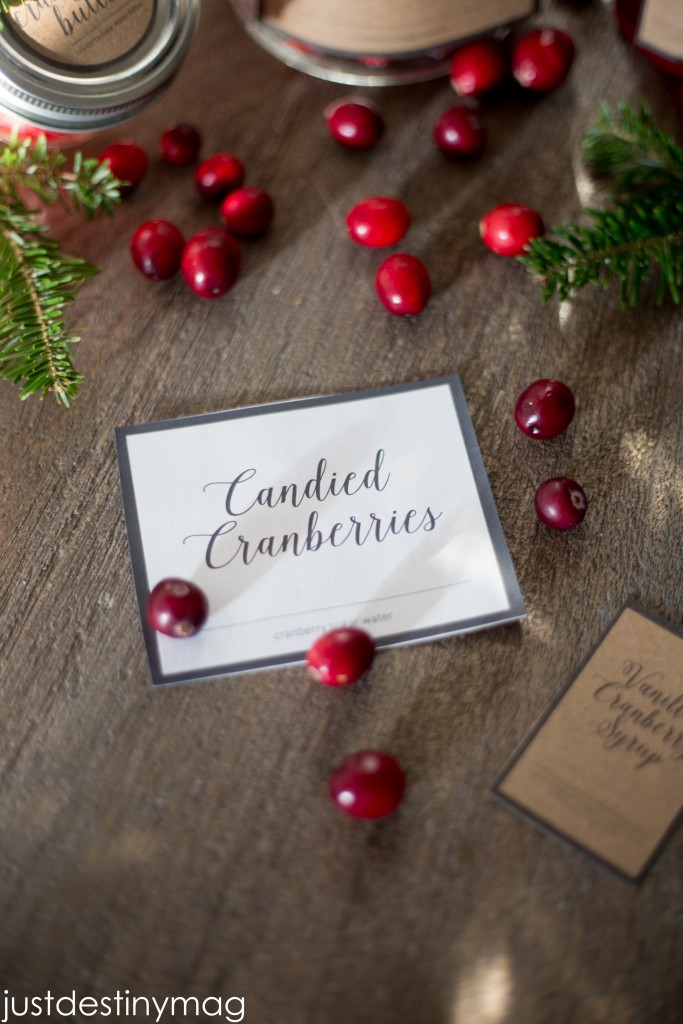 You can download the free labels here…
Cranberry Gift Labels Combo Just Destiny Mag_edited-1
We all have stressors during the holidays and this month the Michaels Makers were asked to come up with creative and fun holiday hacks and tips to help relieve some of that stress and make holiday entertaining and prepping fun!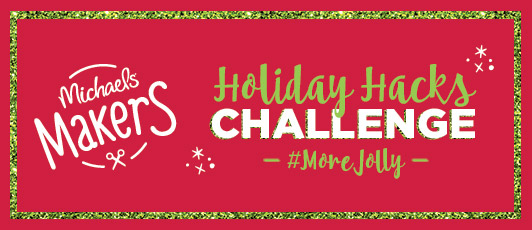 Thank you to Michael's, a Just Destiny Mag partner for sponsoring today's post! I'm honored to one of their Michael's Makers this year!