How to Make Brown Paper Flowers Step by Step
This post is sponsored and may contain affiliate links, please read my disclosure policy.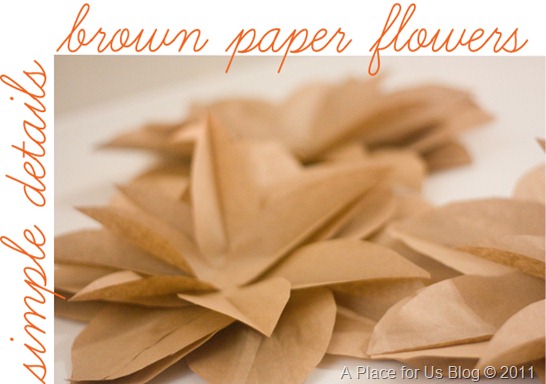 How to Make Brown Paper Flowers
I'm so excited to share this tutorial with you guys today! Below you will find the step by step instructions on how to make these super famous brown paper flowers!

What you will need to make Brown Paper Flowers
1 pair of scissor
6-8 brown paper bags
1 glue stick
leaf template if needed…….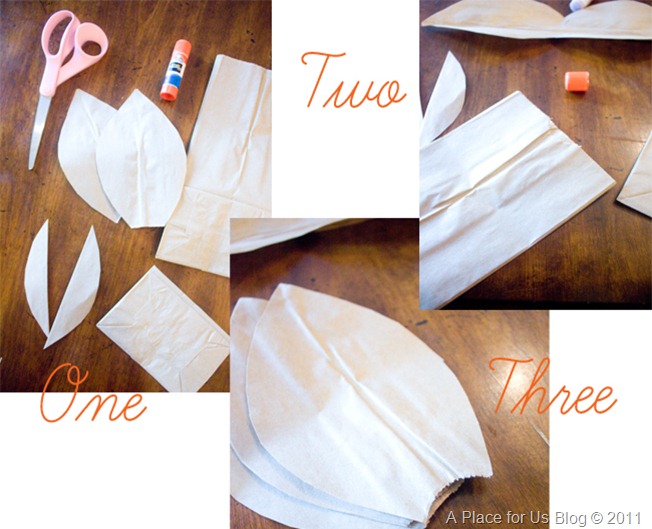 1. With bottom flap towards you cut off the bottom of the bag right above the fold. Save the bottom parts! I might be using them in another craft and well,so might you!
2. Free hand a leaf shape or use a template leaf shape on the brown bag and cut. Make the leaf shape as wide as you can.
3. Leave one end flat and the other pointed.
*As you cut the leaves, smaller parts will start to fall out. Save these and collect them for the second part of the flower.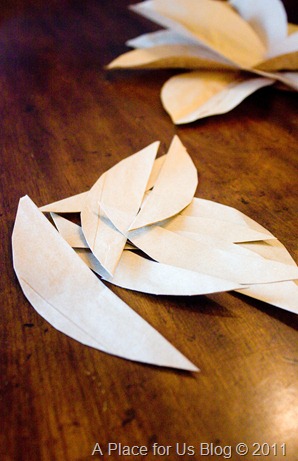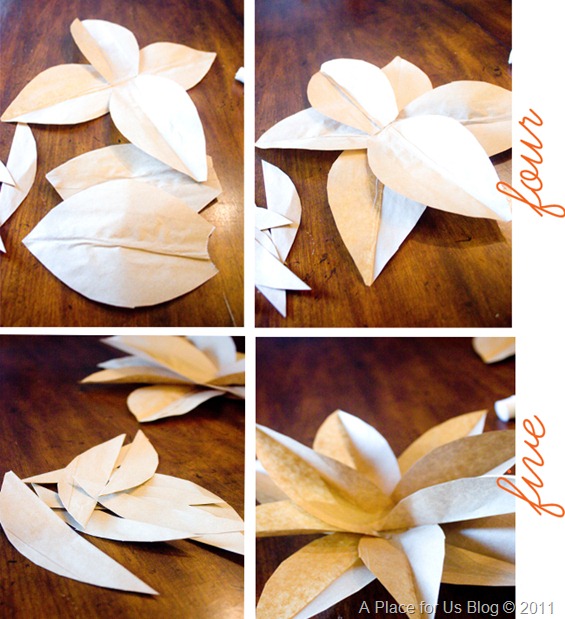 4. Slightly fold the larger leave in half and glue flat end leafs together in a flower shape. Repeat until you have a full flower. I stop at about 8 leaves for the large flower.
5. Now get those smaller leaf parts and do the same thing you did in step four.
*TIP as your gluing the leaves down don't flatten them. Keep them slightly elevated and keep overlapping them. Also make sure you are bending them in half to get a 3D affect.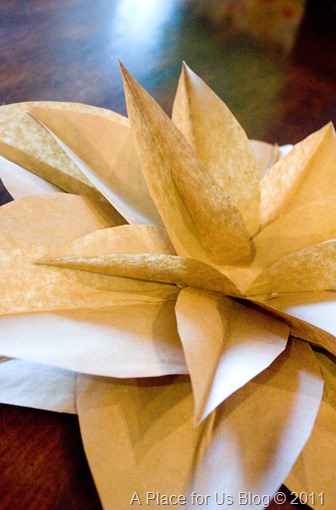 Now you should have two flowers one small and one large. Glue the smaller one on top of the bigger one.
Put it all together and what do you get?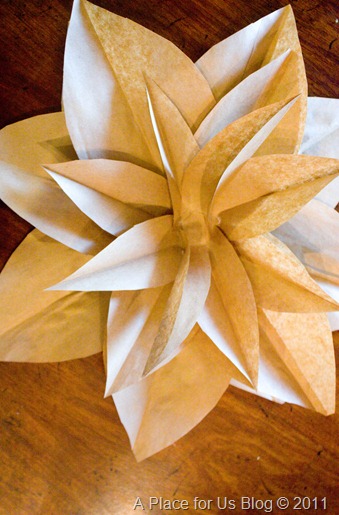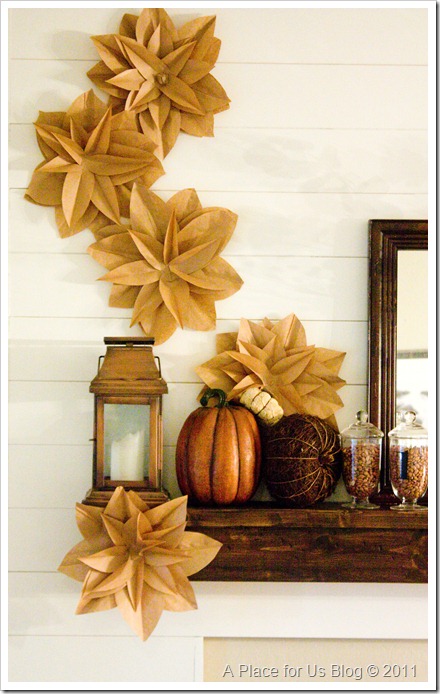 Simple details can make the biggest difference! Wasn't that so easy! Now go make hundreds of them!!
Check out more of my fall mantels…