This post is sponsored and may contain affiliate links, please read my disclosure policy.
I'm so happy to share with you all my fall mantel this year! My brown paper flower mantel has been such a popular idea ever since the Nate Berkus Show, years ago:0) So I really haven't strayed to far away from that for awhile. Last year I switched it up a little but this year I did something super simple using one of my very favorite words, GRACE.
This word means so much to me and my family and well, I don't know where we would be without it! It's something that we need on a daily basis. Not just from God but from each other. Grace opens the door for forgiveness which has a ripple effect when it comes to true healing. I like to think everything we do as a family has this word weaved into it.
Fall is one of those seasons I love because it reminds us to slow down. To be thankful and remember those precious people who are all around us. Autumn truly is one of the most loveliest season.
[line] AUTUMN MANTEL [line][line]
My faux fireplace was the perfect place to display this word because it' the first thing you notice when you walk into our home.
So I headed to my local Michaels and snatch up some Raw Bar and Fall Market materials. Remember I told you guys it would be coming out soon. Well it's OUT and it's so amazing. I knew these letters would be perfect. The font and size were just right! You MUST go see this line in person folks! I promise you will find something that you love!
I used some command strips and applied those to the backs instead of using nails because the letters are just temporary. I eventually want to move them into the family room I think. After that I just stuck them onto the wall and just eyeballed the spacing. They are super lightweight so you don't need to worry about them falling!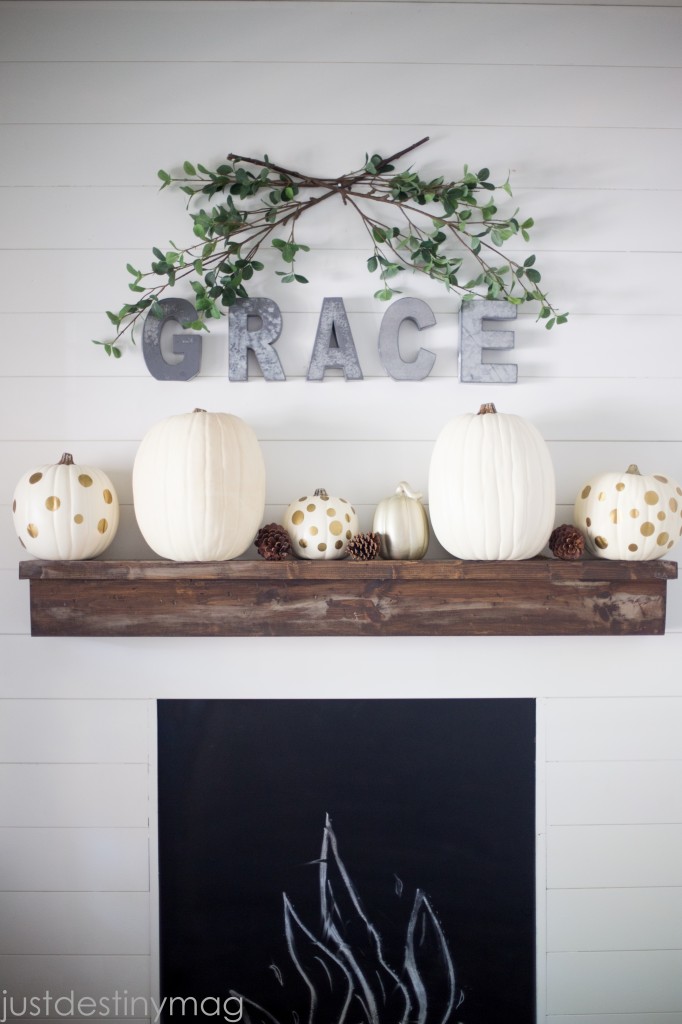 Then I got a collection of white pumpkins and pine cones from Michaels and lined them up on the mantel to pull everything together. I also added some gold polka dots that I used from all my Christmas projects last year.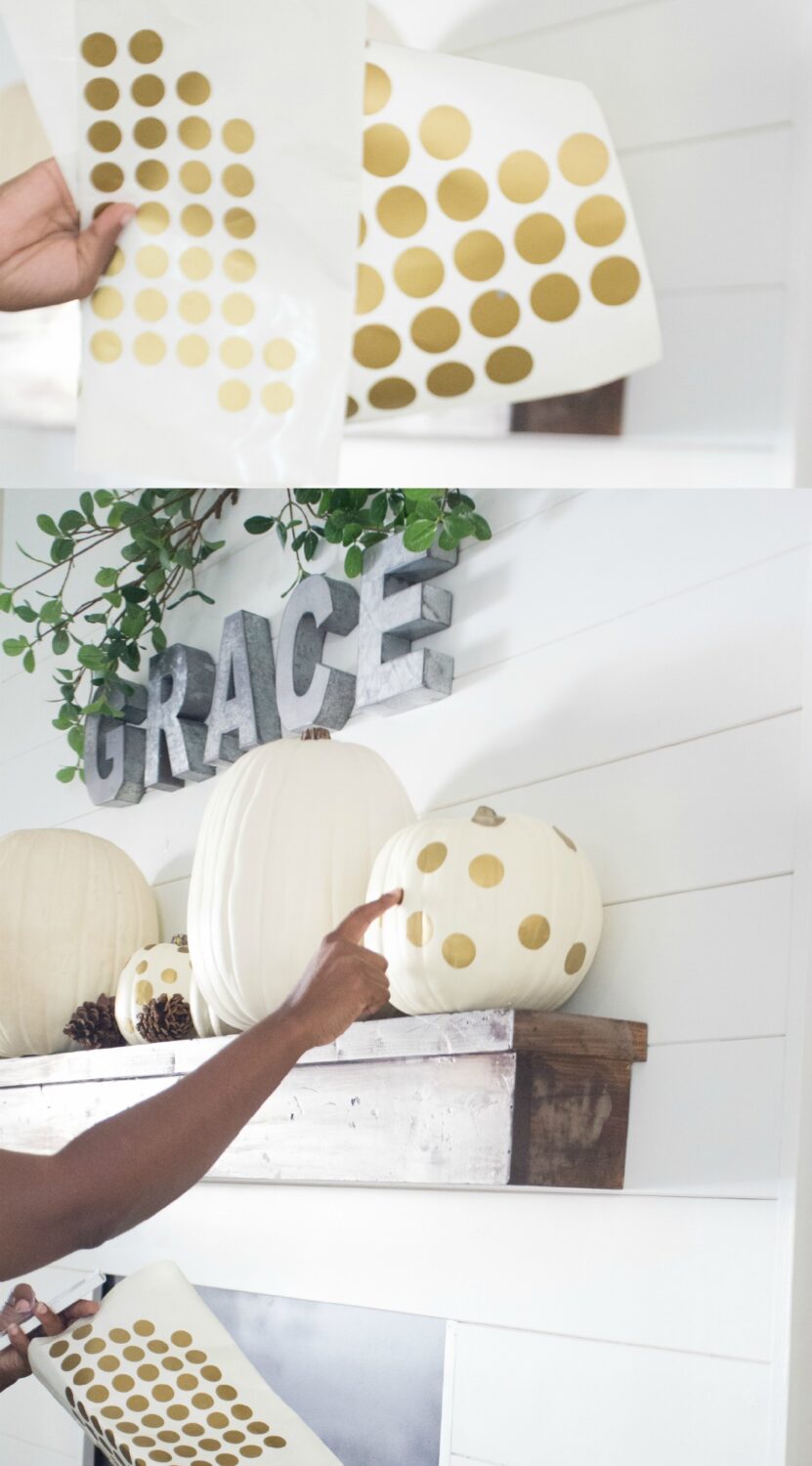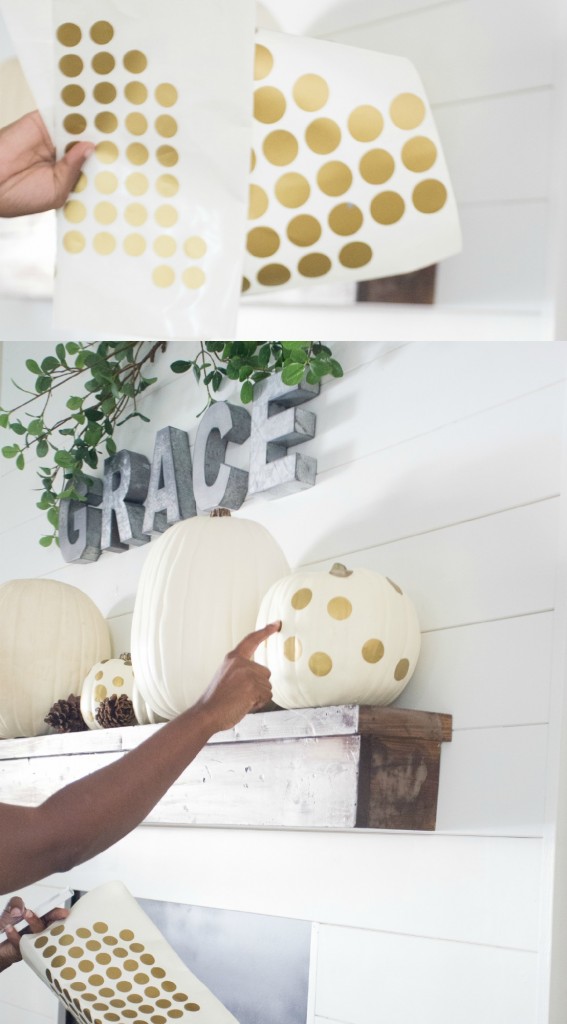 I also added some branches on the top just because I adore that look and I like the added greenery!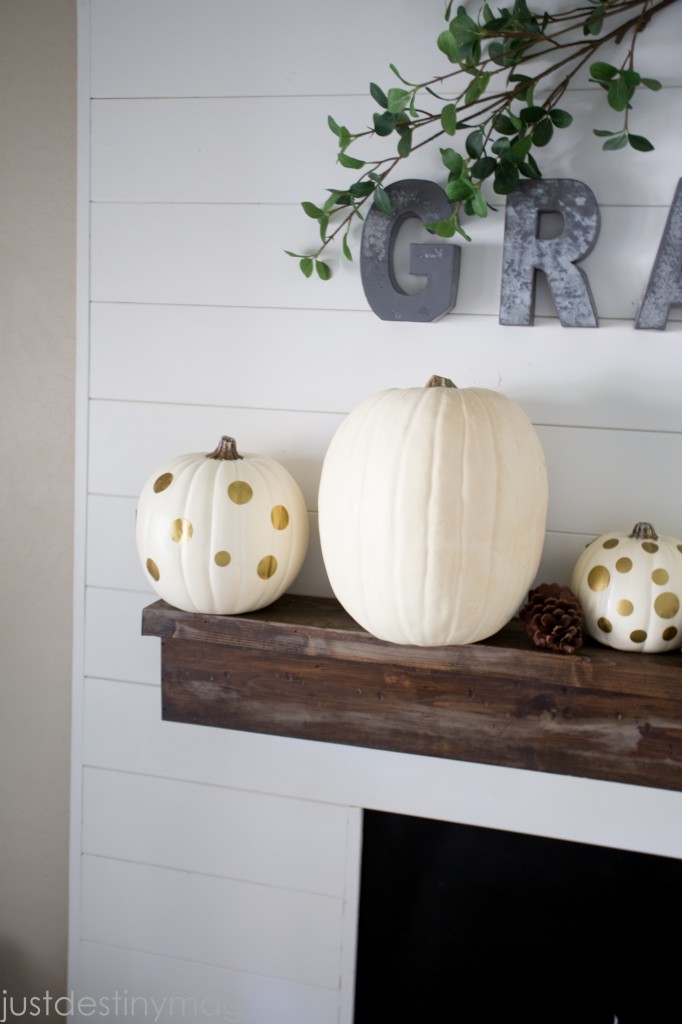 I also picked up some fall branches from the Ashland line to add some color to my room. Orange and navy is a perfect fall color scheme and it's a natural addition to my already navy and gray living room!
Have you all started your fall decor yet. It's always a little weird decorating when its still 90 degrees outside but once I have everything up things start to feel real cozy.
I know a majority of you already head to Michaels for your seasonal decor so this years Fall Market at Michaels will be right up your alley!
Looking for autumn inspiration? Check out Michaels' Fall Market lookbook.
If it's not table decor that you're looking for, Michaels has you covered from pumpkin decorating to wreath making, wall art and more. There are all sorts of easy fall and holiday themed projects for your whole house on Michaels' Fall Project Page.
It's time to start pinning for the fall! Browse Michaels' Fall Ideas Pinterest board to get started.
Here are the rest of the Michael Makers projects this month!