Fireless Fireplace Complete
This post is sponsored and may contain affiliate links, please read my disclosure policy.

It's finally done! I LOVE how it turned out!! This is not really a tutorial but I will quickly share with you how I put it all together and what materials I used to get the look!
So here is the wall before. My idea all started with a vision and painters tape..lol:0)

and now!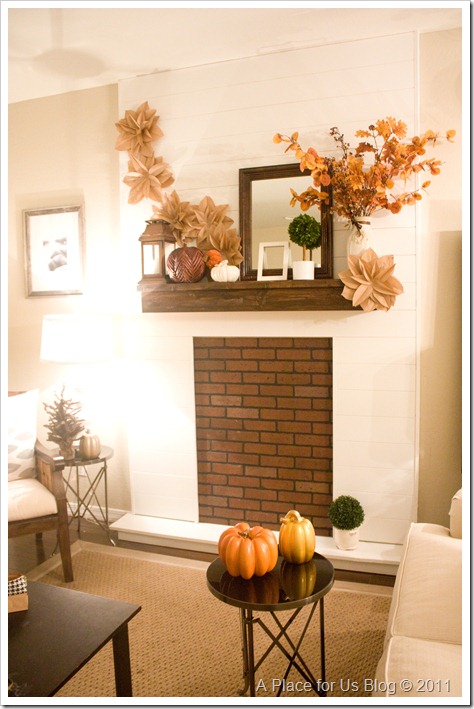 LOVEEEEEE:0) Just goes to show you can use simple materials to create something absolutely wonderful for your home! I've always wanted a mantel and a fireplace and with a little elbow grease I managed to get one up and it looks great in our space!
So here is the basics of what I did.
For the fireplace surround  (white planks) I used the following…
1×2's cut to size
2 in nails
5.5 inch primed MDF planks cut to size
white paint
wood filler
sander
First we made a frame for the wide 5.5 in planks. I would give you the measurements but it's very specific for our space. I really just eyeballed how wide I wanted everything to be.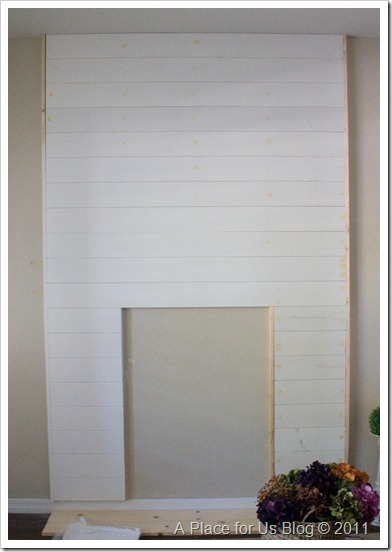 Then I nailed all the planks to the frame using 2 inch nails and a nail gun. I  also used the 1×2 for the sided of the fireplace.
After that I did a lot of sanding and filling holes, a little facial I call it:0). I'm SO happy the planks were already primed, otherwise I would have been at this forever! 
After that I painted the planks a nice crisp white.

The mantel was just as easy. This time instead of primed wood I used an unfinished wood.
For this mantel I used…
(2) 5.5 planks
(1) 1×2 cut to size
finishing nails
wood filler
stain
staining rags
sander
First I took the two 5.5 in planks and made a shelf. One plank for the top and one for the bottom. Then I used some scrap pieces of wood and nailed them to the sides to make a L-shaped box.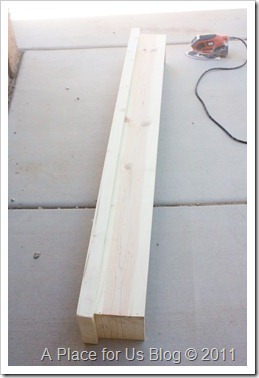 On top I used 1×2 's to create some depth. Then I filled the holes and sanded it down a bit.
Next I used my favorite stain, Miniwax in this yummy chocolate color…walnut! I stained it about 4-6 times to get the color a little richer and darker. In between drying I nicked a scraped the wood to give it a rustic look.
After my pretty mantel was all dry, I hung a 2×4 onto the fireplace to support the mantel.
Here it is all hung!!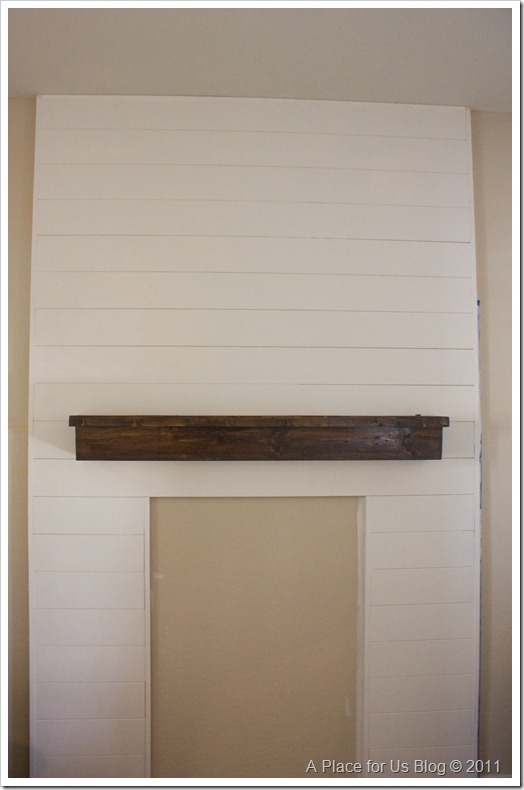 It took me forever to decide what to put in the opening. That's why I've been staling for so long:0))) But I think I found a great solution. I went to my local Lowe's and had a piece of their faux brick (I see it all the time and I've always wanted to use it!!) cut to size and just pushed it right in there! They best thing about it is that it has a nice tight fit but can be changed into something different whenever I feel like it!! I figured for summer I can lighten it up with beadboard or a painted gray brick:) Is that not such a stylist/stager move!..lol But it's totally me!
I think a few wood logs, and a screen will be just right! As soon as I find some pieces I will share. OH! I can't wait to get it all dressed up for Christmas! "Deck the halls…." lol!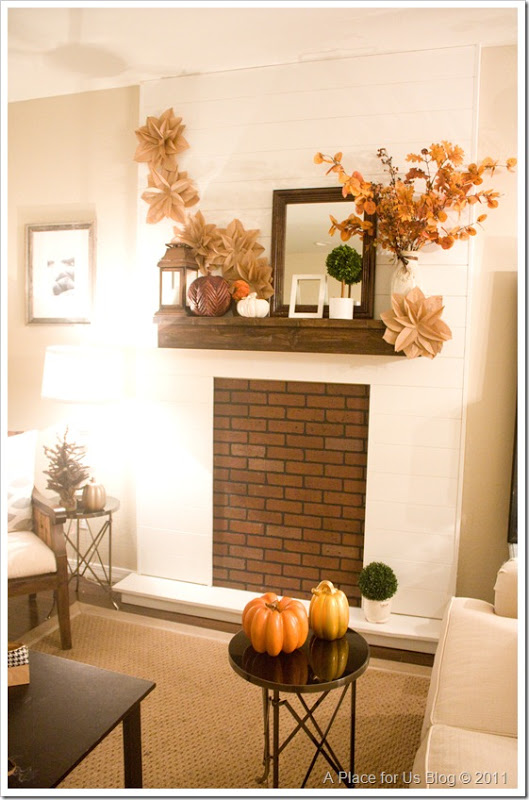 Hope you love it as much as I do!!
That's all.