Just wanted to share with you my Spring mantel! It doesn't look to different from my mantel I shared with you ago last month when I did my pallet art!
But I did add some cute chalkboard birds that I picked up from World Market!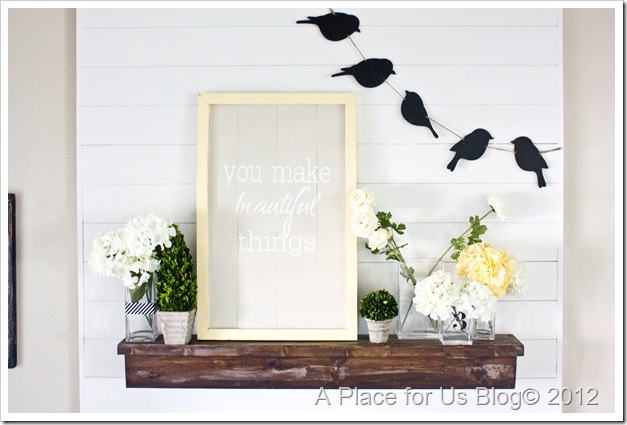 Aren't they cute. 5 little birds just like my little family:0) My friend Carina and I figured that one out last night! hehehe. The two boys are at the top then little miss thang in the middle and then us two love birds kissing away!
I'm also adding some wonderful new pillow to the mix in the living room! I'll be showing you how to make some as well!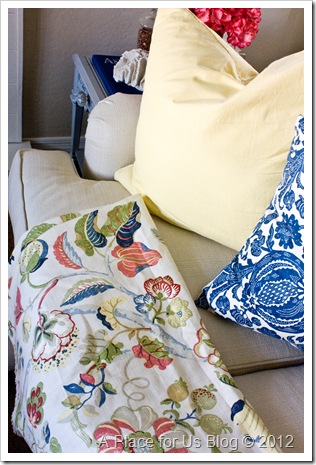 How does your Spring mantel look? I would love to see it! Post a photo of it on my Facebook page or send me an email!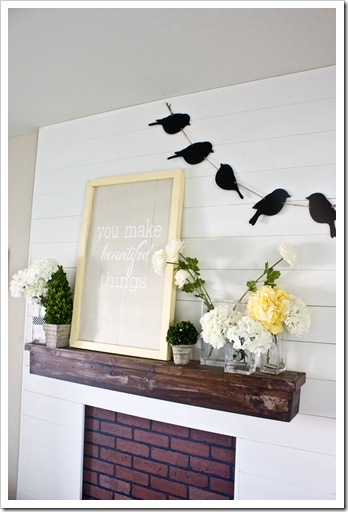 Happy Spring…it's COMING!!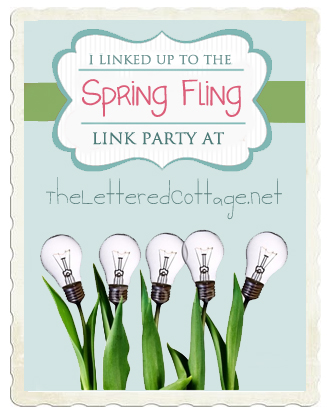 The following two tabs change content below.
Destiny is the founder of Just Destiny Mag, an online publication that focuses on home living and lifestyle. She is a native of the beautiful state of Arizona where she raises her beautiful children right along side Mr.Right. She believes her destiny is intertwined with her faith, family and everything beautiful. She believes those beautiful things can come in experiences, food, fashion, family, photography and laughter to make a beautiful life!